Harvey's Point Hotel, Donegal has been named 'No 1 Hotel in Ireland' by TripAdvisor for the fifth year in a row, 2017 'Travellers Choice' Awards on its website. Impressive when you look at the competition in Ireland. From castles to manor houses, this luxurious hotel in the remotest county in Ireland, Donegal on the Wild Atlantic Way, and it keeps on winning this accolade, and others.
We had the pleasure of staying here, and trust me we would have stayed longer when we were exploring the very diverse, and very intriguing Donegal. You can read all about why you should visit Donegal here.
Why we were at Harvey's Point Hotel, Donegal?
We were a bedraggled group who arrived at Harvey's Point Hotel, Donegal. When you are on a Media Trip as we were with Failte Ireland and TBEX, you fit a lot into a day. That day some of our group had gone surfing at Rossnowlagh, Co. Donegal, while others of us watched them brave the wild Atlantic. We had eaten some fantastic seafood chowder at Creevy Pier Hotel. We then went for afternoon tea at Rossmore Manor B&B, explored Donegal Town, toured Donegal Castle, had an Irish coffee in the Reel Inn,  and that is when we arrived at Ireland's #1 Hotel. To make matters worse, the staff were lined up to greet the international writers and trust me we all looked bad.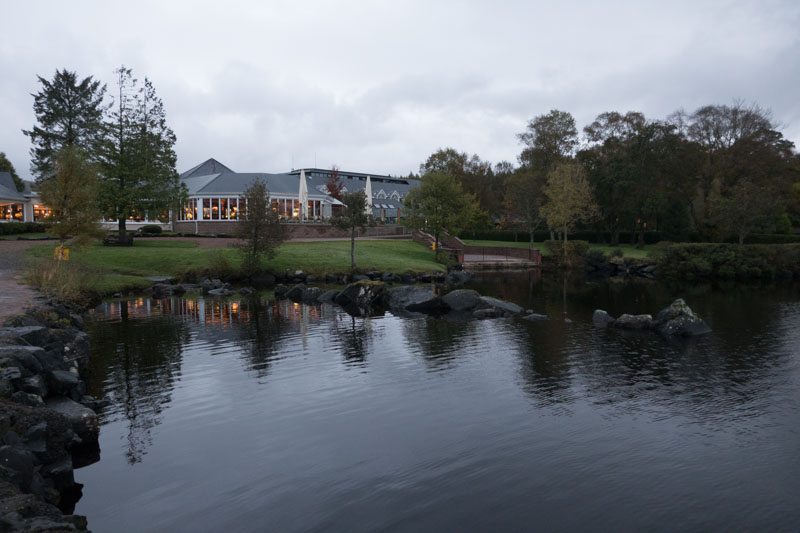 A real hotel run by real people
But, and this is when the devil is in the detail, they didn't care what we looked like, they welcomed us as long lost family. We were taken to our suite of rooms, and I will let the video here show the sheer sumptuousness of the Harvey's Point Hotel, Donegal.
(Just to let you know, I accidentally called the hotel, Harvey Bay in the closing scene, because i was tired, and an eejit (Irish for idiot), we all know that it is Harvey's Point Hotel)
Just after we had done the video, the phone rang. The delightful lady asked us to come downstairs to the bar overlooking the lake for some bubbles. I said, 'but I still look disgusting'. Her response, it doesn't matter, you all need a drink. It was only Gordon and I who went down, and we were able to spend some time discovering that the staff loves the hotel so much. Therin lay a clue. This wasn't a job, but a passion that they felt a part of, and that is a big difference. As the hotel says, this is a real hotel run by real people,
We did go back to our beautiful rooms to shower for our 7-course dinner, and to frock up to befit these incredible surroundings. As we headed to our rooms, a family arrived. The bellboy quickly hoisted the little child on his shoulders (with permission from the parents, I heard him ask) and they ambled up the walkway chatting and laughing. That is how much it feels like home, albeit a very very luxurious and elegant home.
The owners of Harvey's Point Hotel
Harvey's Point Hotel, Donegal is owned by Deirdre McGlone and her husband Marc Gysling who we met when we were much more presentable, though I doubt it would have mattered to them what state we were in. We were so warmly welcomed into the fold. If you think this was because we were on a Media Trip, think again, as we saw both Deirdre and Marc greet all of the guests who were there. That is what helps to keep Harvey's Point Hotel, Donegal as the 'No 1 Hotel in Ireland' for the fifth year in a row.
Deirdre is a local girl from Ballintra, Donegal. Her husband is Swiss. Marc and his brother purchased the hotel, and then Deirdre and Marc married, and they have owned and managed the hotel, since 1989. Marc is a professional chef, and Deirdre tells us she had to marry him because she can't cook. Regardless this is a team that works well together. There is a cosy room where Marc's late mothers paintings hang/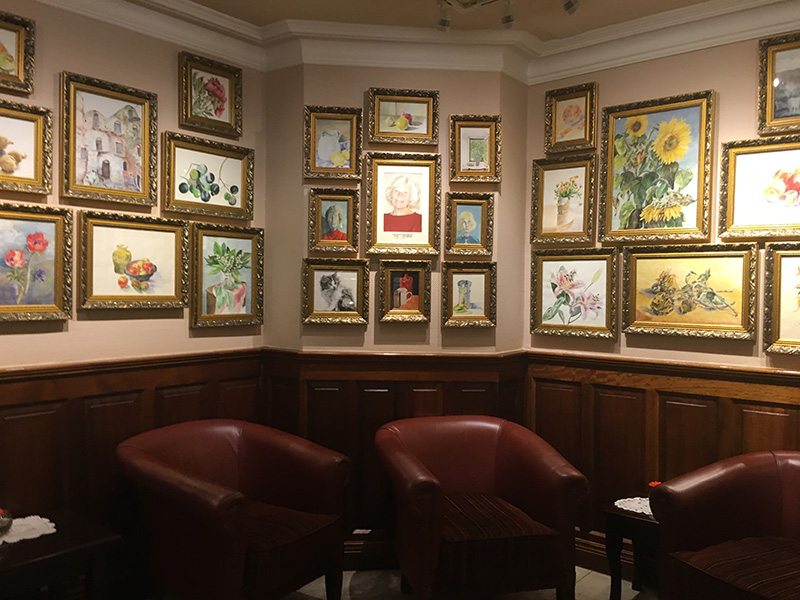 The cuisine at Harvey's Point Hotel, Donegal
If you have read about our adventures in Donegal, and you can read more here, then you will know that Irish food, and the food of Donegal is unique in its freshness and unique in the passion of the people for their food. Because of its location on the Wild Atlantic Way, you can be sure that there is seafood. Joining us at dinner was Zack Gallagher, Failte Ireland Food Ambassador, and Irish Food Blogger, and he was able to share with us what we were eating, and the trend in Irish food. Harvey's Point Hotel is famous for not only their divine hotel, in its divine location, but because they serve amazing food.
Check out the photos of some of the meals we had the pleasure of eating.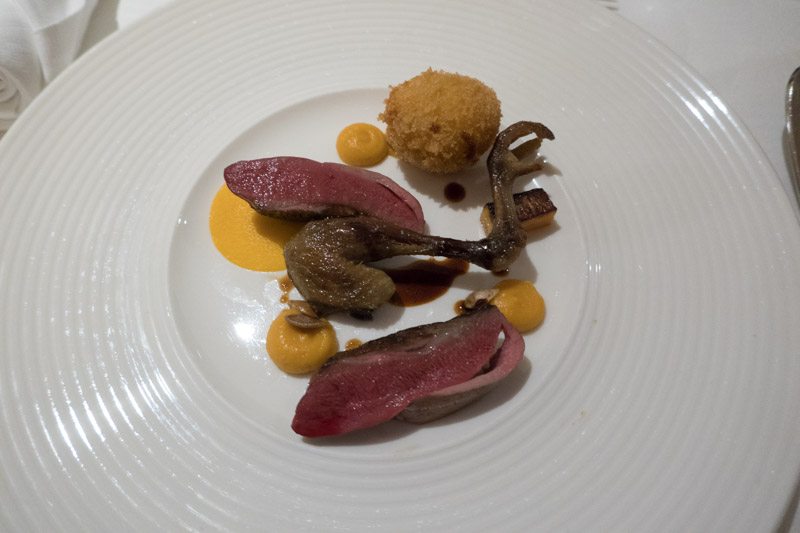 After dinner we headed in to the bar for some trad music, and good old Irish craic (fun)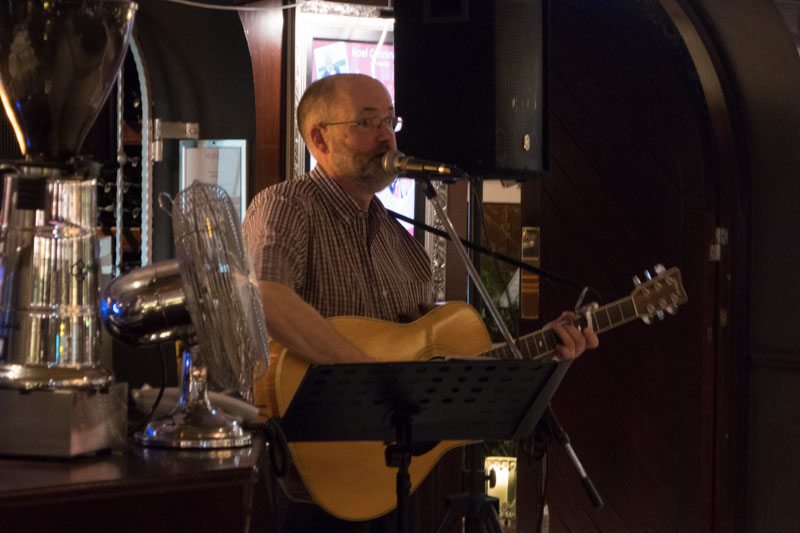 Pampering at Harvey's Point Hotel
It might have been late but there was no way we were not going to enjoy your jacuzzi in our room, with some bubbles. We selected the music from the inbuilt sound system. We stayed there for hours in this sumptuous hotel. No pictures, for your safety.
Location of Harvey's Point Hotel
Harvey's Point Hotel is located on Lough Eske just outside of Donegal Town, and the setting is perfect for this stunning hotel. As morning breaks, the mist rises over the lake to reveal the green countryside that is synonymous with Ireland.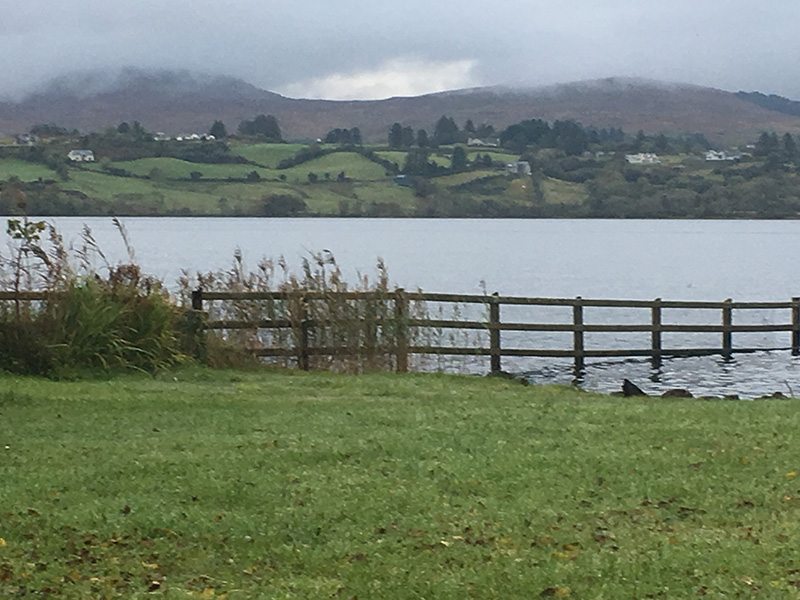 The hotel is 6km outside Donegal Town, Co Donegal in the North West of Ireland.
Lough Eske
Donegal Town
Co. Donegal F94 E771
Ireland
Tel. +353-74-9722208
Fax.+353-74 9722352
Email: stay@harveyspoint.com
GPS 54.696133, -8.053107
– Dublin 220 km 3 hours
– Belfast 180 km 2½hours
– Sligo 65 km 1 hour
– Galway 200 km 3 hours
– Shannon 290 km 4½ hours
Some other things to note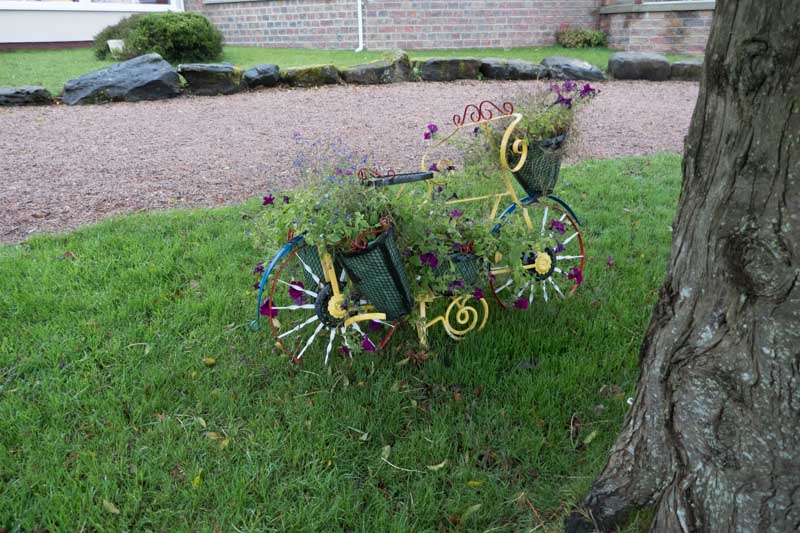 When we say the rooms are big, they are. Check out the different room sizes
Lakeshore Suite 58m² (625ft²) – private balcony overlooking the lake
Lakeshore Superior Suites 85m² (915ft²) – private balcony overlooking the lake
Executive Suite 75m² (825ft²)
Deluxe Suite 81m² (957ft²)
Premium Suite 87m² (967ft²)
Penthouse Suite 160m² (1,760ft²)
Dogs are very welcome to stay at Harvey's Point. Our Lakeshore Suites are highly recommended.
Booking Harvey's Point Hotel
You will be pleasantly surprised that staying Harvey's Point Hotel will NOT break the bank.
Latest prices and reviews here
Harvey's Point Hotel has mobility friendly rooms. 14 specifically designed rooms for wheelchair access. Bathrooms are wheelchair friendly. Two rooms have lowered beds. There are no steps from the accommodation block through to the bar or restaurant.
Visiting the #1 Hotel in Ireland – Harvey's Point Hotel, Donegal is a total "experience", and we cannot recommend it highly enough.