A hotel in Bangkok? A 5 star in Austria!  How we mixed it up is os our bio on our site and on Twitter indicates; we like to mix up our accommodation arrangements when travelling.
This is an account of where we stayed and what we thought about each. Our parameters have generally been fairly consistent, but this time we made some mistakes but also had some great finds.
This is in the very traditional Japanese village of Nozawa Onsen. There is unbelievable powder skiing, very hot onsens and extremely good food in the village. We stayed at Lodge Nagano as we have done for years. You will find that most people keep returning here for a reason.  All of the rooms are Japanese style tatami rooms with really comfy futons and excellent doonas
The lodge has a great communal feel and really knowledgeable and helpful staff. There is a large kitchen where you can cook if you want to and a great dining room where breakfast is served as part of the package. There is also a common lounge room as well as an open fire in the TV room.
The package includes your accommodation, breakfasts AND lift passes as well as access to all of the village onsens.
Wi-fi – free
Price – cheap.
Verdict – highly recommended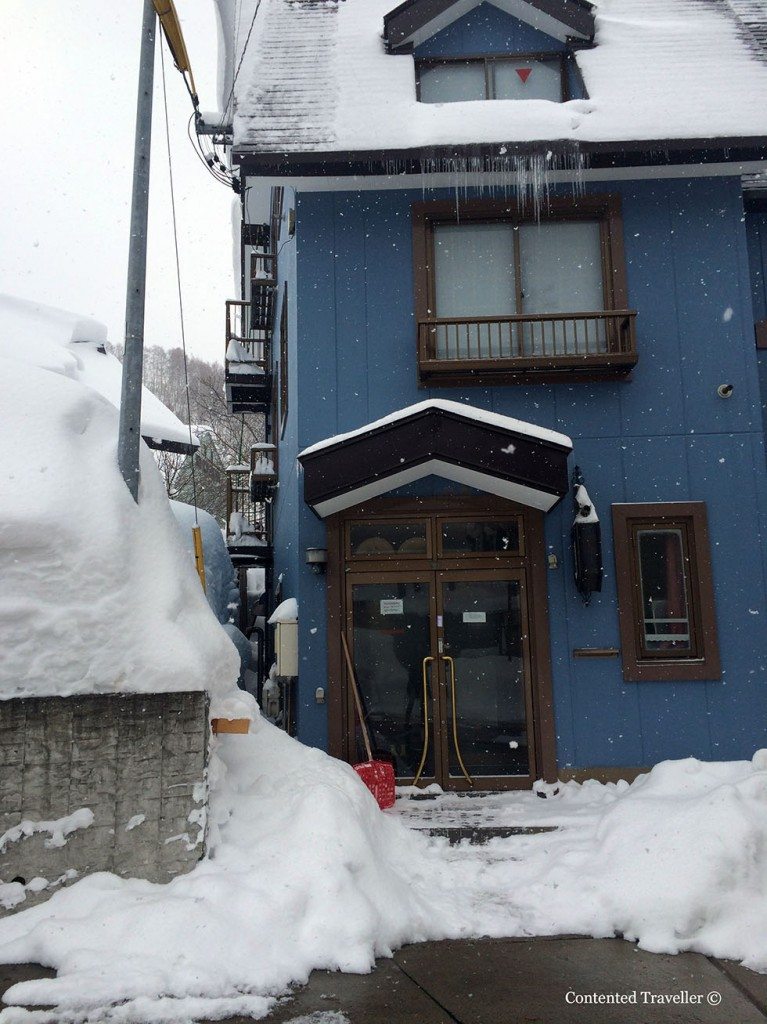 This was a selection based on the fact that we would be travelling from Tokyo to Lucern to Munich and would be leaving at midday by train for Kitzbuhel, Austria the next day. We randomly picked one near the station and the name appealed. That's it.
We got an extremely pleasant surprise; a really clean and organized room with some quite nice touches, particularly when jet lag kicked in at 2am and at 4.30am. There was tea and coffee making facilities in the room, which was needed and appreciated as well as an excellent shower and toiletries..
We had what amounts to one of the best breakfasts of our trip at 6am before exploring the city. Nice staff, very clean and a great find.
Good Wi-Fi
Price – 120 euro.
Verdict – highly recommended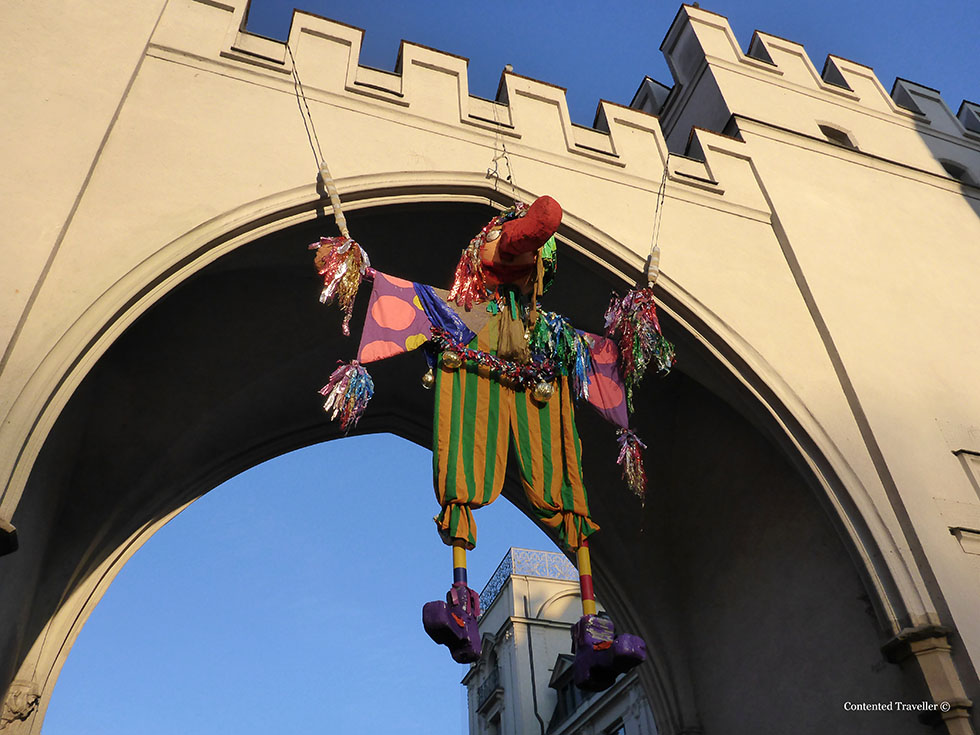 Kitzbuhel
Before I start I will say that most of the problems with this hotel were ours for choosing it. We did what we normally don't and selected a 5 star for one, and the second was that it was not in the village centre. BIG mistake. Also and in fairness to the hotel, I am much more critical of 5 star hotels and expect that they should deliver what they claim to do.
It was an old castle but there is little evidence of that anymore really and that is why we chose it in the first place. We quite fancied the idea of staying in a castle. It really just looks like a ubiquitous hotel. It claims that staying there is a royal experience – well, I am pleased we are not royalty.
There is a rooftop swimming pool with 360 degree views of Kitzbuhel, which is a stunning village,  but getting a deckchair there is like getting one at any Bali resort.
Let's start: Far too far from the village but we knew this. You can walk it if you don't mind a 20 minute walk which we don't but up the steep hill to get back, we were not too fussed on that one. The shuttle service runs between 9am and 6pm, every half hour,  sort of. When the bus is full, they go. Some people push in even if they can see that you have been waiting. That is not the hotels fault just a number of fellow guests with very bad manners.
The shuttle stops at 6pm to trap you at the hotel. If you want to go into the village you either walk in the cold or get a taxi. Ditto if you need to catch a train before 9am. Then you have to organize it yourself. As we had to leave at 7am on the final day we had asked reception to organize this and it was written down. We confirmed this later in the day with another lady who wrote it down. When we checked at 6.30am the day we were leaving the night reception were unaware and had to organize the taxi – which they did.
The restaurant felt like a big cold and impersonal cafeteria. The food was good, but not great. We had selected, as I think everyone had, a half board package. Every night we sat at the same table, no variations were allowed. The service in the cafeteria/restaurant was very iffy the first few nights as was breakfast. Sometimes you queued up to get your own ordinary coffee, other times they served you the very ordinary coffee. The waiter on the last few nights was a lot better in his manner.
There are no coffee or tea making facilities in the room and when we asked, we were given a kettle but no cups, teabags or coffee so in effect it was totally useless. We couldn't be bothered pursuing it when they said to organize it ourselves through the kitchen.
As I prefaced I am mega critical of places that don't deliver but extoll their own virtues as luxury 5 star resorts. This is being picky but it really bugged me no end – you may as well use the toilet paper to sand a table. The dressing gowns have been through grandmas copper 1000 times at the least. 
Look the rooms were really lovely and I am not complaining about the building works that were going on from 7am to 7pm across the road as the hotel has no say on this. Wi-Fi was also a bit antsy. A 5 star hotel – no way.
What a shame as Kitzbuhel is one seriously awesome village.
Verdict – save your money, as it was not in the zone of being cheap or reasonably priced. It was expensive and a big mistake… for us.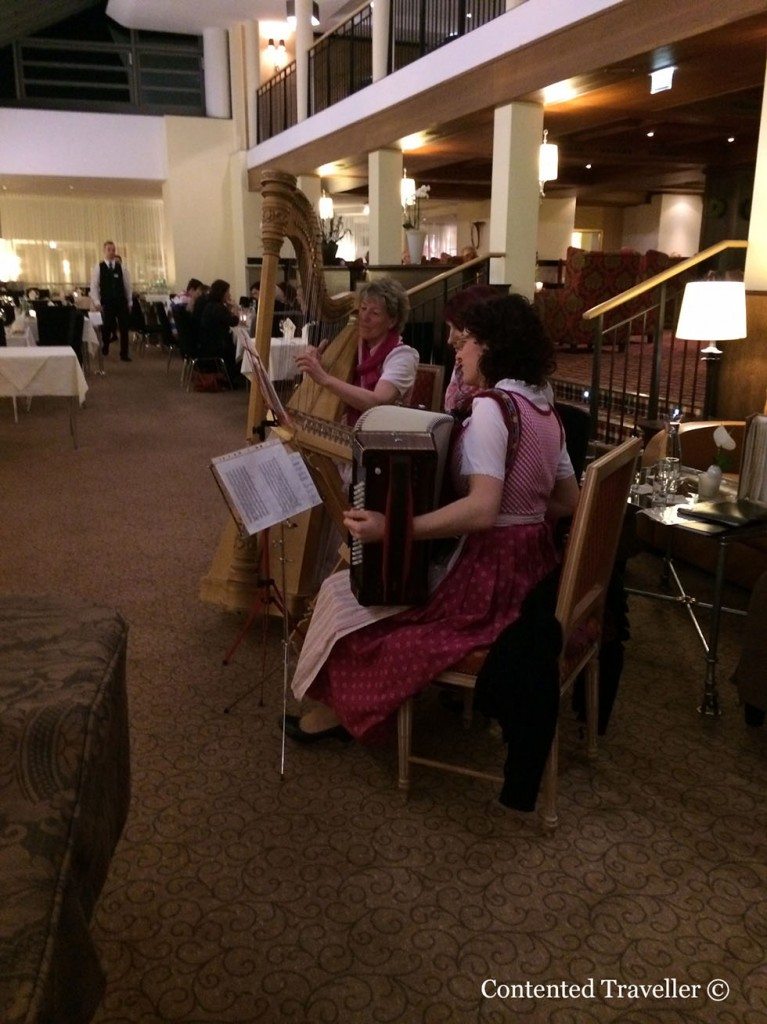 Hotel Alpenhof, Grindlewald
Now we were sponsored to stay here by Jungfrau Region Tourism  but I will say what I think. If they had not chosen it for us, we would have chosen it ourselves. This is a great hotel that is family run and has a nice friendly feel. It also looks the part. It is the archetypal Swiss chalet that we want to stay at when in Switzerland. The room was not huge but was more than adequate with a great little balcony. Breakfast was extremely good and we ate their 2 nights, at our expense, and it was down home good food.
The location is really good being close to the main street, and is lovely and quiet with great views of the Jungfrau, Eiger and Monch.
Would we "pay" to stay here again? Actually, yes. We liked the place; the feel of it and the service was excellent. The rooms were really clean and the food good.
Wi-Fi – free but at times a bit antsy.
Verdict – Highly  Recommended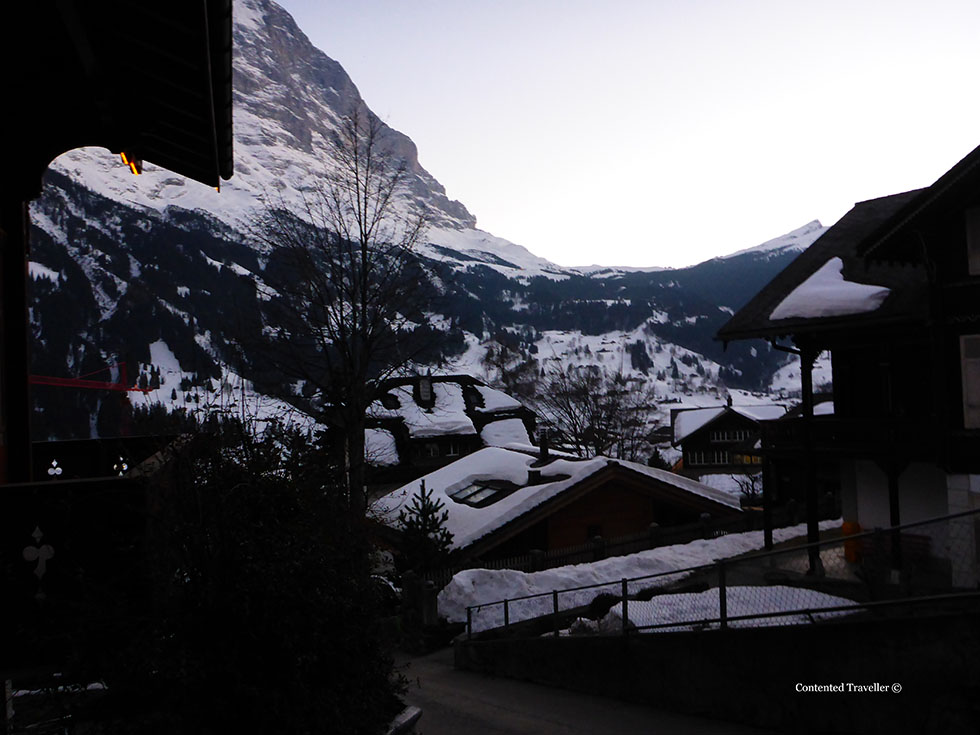 2 lovely sister runs this hotel, which we paid for ourselves. The hotel is also very typically Swiss which is a really good thing. It is an old style B&B despite being called a hotel and this is also a really good thing. The room was clean and perfectly fine for us. The balcony gave you views of the Matterhorn, which was great. The breakfast was really very good. The big bonus is the 2 women who run this hotel. They know a lot about their hometown and where to eat as well as interesting history about Zermatt. Nothing was ever any trouble when we asked lots of questions. We learnt so much about how Zermatt had been a very poor farming community that was highly religious. When the Matterhorn was first ascended then Zermatt started to become a known entity. Today it is a mega popular place in both summer and winter yet still retains that country feel.
For Zermatt the price was exceptionally good.
Wi-Fi – a bit antsy.
Verdict: Highly recommended.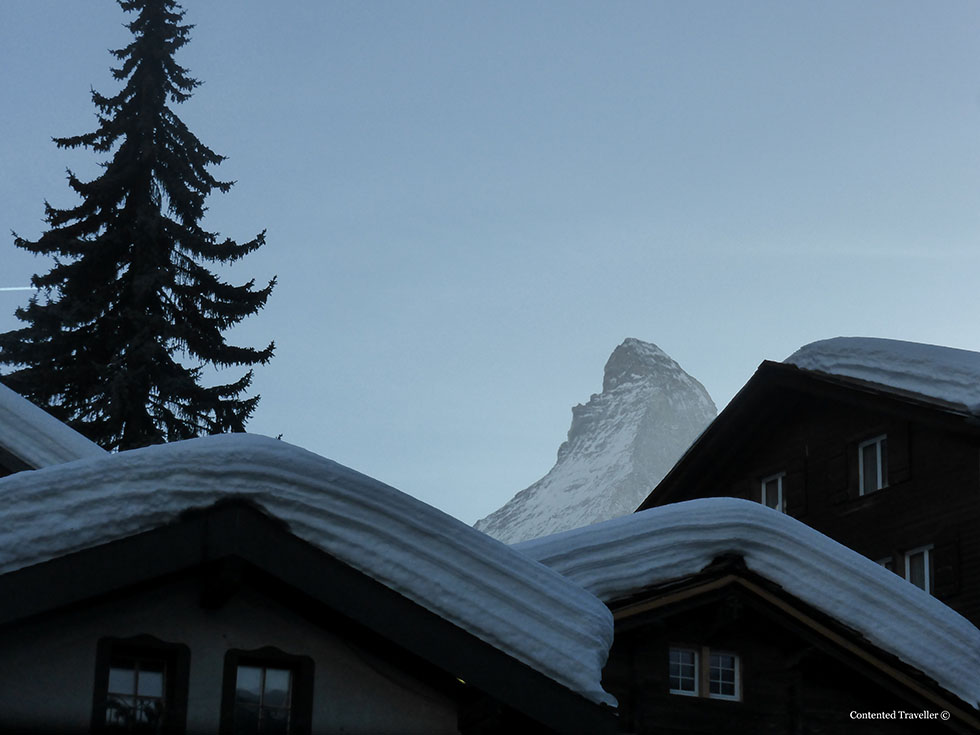 I am going to feel really bad writing this. My mistake is that I broke our cardinal room of not staying right in the centre of the town. Despite Domodossola having a population of 18,000 people, it is spread out down the valley so the actual village is quite small. We were 2km out which is not much but in a small place it was a bit tiresome walking in and out all of the time.
There is no English spoken, which is not a great concern unless emails sent can't be read and asking anything at all is impossible. That is not a deal breaker. Our room was simply lovely and super clean. The gardens of the house are the pride and joy of the owners and quite rightly so. Breakfast was OK. Everything was laid out well before we had got there, so coldish coffee, and some stuff had gone stale. In fairness there were fresh croissants so we were never going to starve.
Cost – very cheap for what was beautiful room
Verdict – not for us, but others might prefer to be away from the village.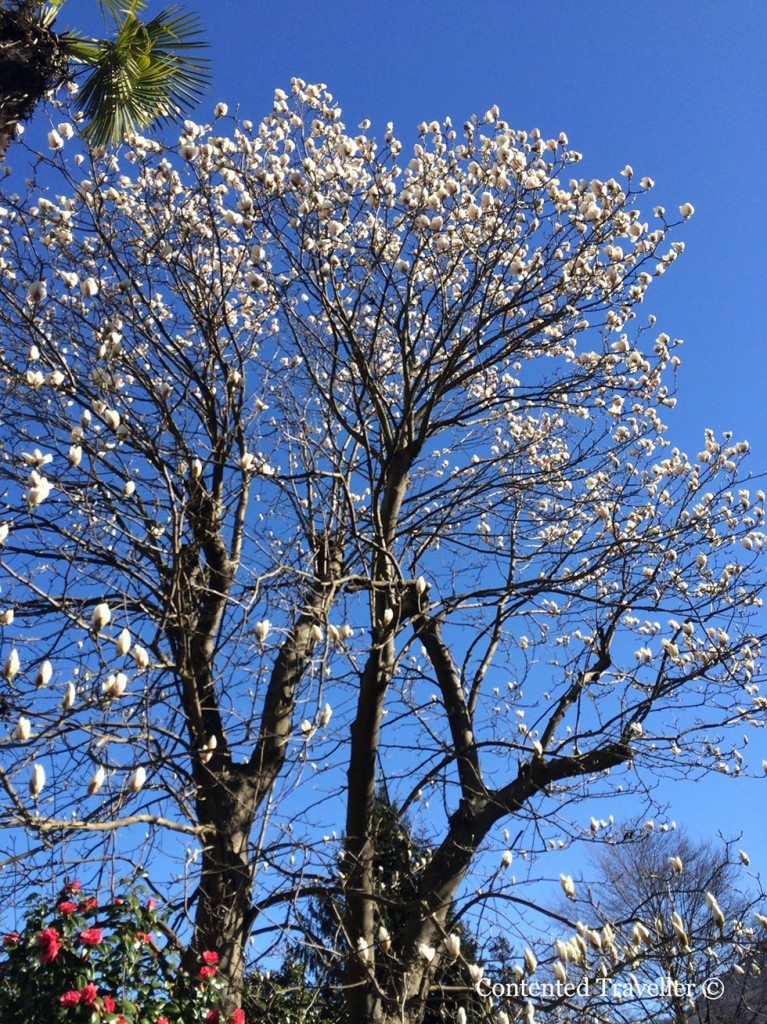 Why not? This is a small boutique hotel in the heart of Silom, meaning it is in Patpong – the night market and ping pong area of Bangkok. Whether is a mixed business come hotel is up for debate but regardless, this is an excellent find.
It is in one of the best locations in the Patpong area but also right near to the MRT and the BTS, which are the highly reliable Bangkok transport systems. There are stacks of tuk tuks and taxis out the front.
The room was of a very generous size as was the bathroom with its own Jacuzzi. The bed was enormous and contrary to what we had read in other reviews it was really comfortable, ditto the pillows. Everything was immaculate.
The restaurant attached to the hotel is a perfect place to sit out on the little balcony and watch the world go by. There is always something happening in Bangkok so it is a great place to just kick back and enjoy the goings on.
The recent problems in Bangkok are slightly in evidence as there are mini army tents set up around the place, which weren't here before. The soldiers seem to be just playing on their ipads though. We were aware but not concerned. Some changes that we have noticed are that things were cheaper indicating that they have taken a hit probably due to these issues. This hotel was extremely cheap for such a great location.
This was the most amazingly clean place I have ever seen. The staff were so very courteous and helpful. When I jammed my finger in the door, which was my fault, the older lady who seems to be the owner of the place immediately tended to me. I didn't want help, I would have just whinged about it to Gordon, but she put some ointment on it, kissed it 3 times and presto – all better. She asked again the next day how it was and wanted to put more stuff on but I had forgotten that I had jammed it anyhow.
The breakfasts were very good and though there is a choice, there is nothing like some fresh fruit and pad thai for breakfast.
There were other guests there one night that we heard, otherwise it was a pretty quiet little place though we weren't there much in the day. We did notice a different daytime rate out the front.
Cost – felt guilty paying so little
WiFi – excellent all of the time
Verdict – highly recommended.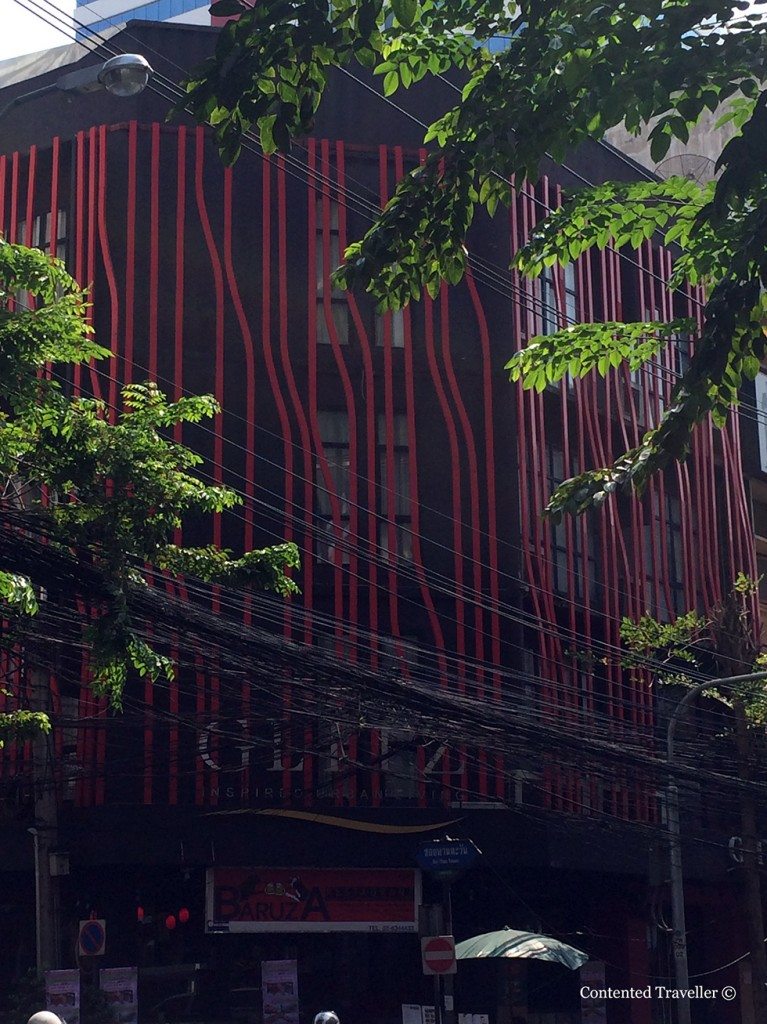 What did we learn?
Stick to what we do best and that is selecting a place that is extremely central or the very least near great transport systems. Stick to accommodation that is representative of the area where possible.  Be careful with 5 star resorts as they are not always as good as they say. Take more risks and stay at different types of places like Bangkok and get a happy ending.