Camelia Restaurant Mandarin Oriental Paris
Walking towards the Mandarin Oriental Paris, for lunch at Camelia restaurant, you are assailed by designer shops from Jimmy Choo to Chanel on the very upmarket rue St Honore. You know that it will probably be special.
Arriving at Mandarin Oriental Paris you are immediately welcomed with white lilies over the walls of the entrance in an amazingly different approach. Continuing further into the reception area and you see the lush green gardens, with white flowers. Not coloured, just white – and it works. There are white flowers everywhere within the reception and parlour areas, and then there are the hues of pinks and purples in the soft furnishings. This is a hotel where design and art are working correctly together.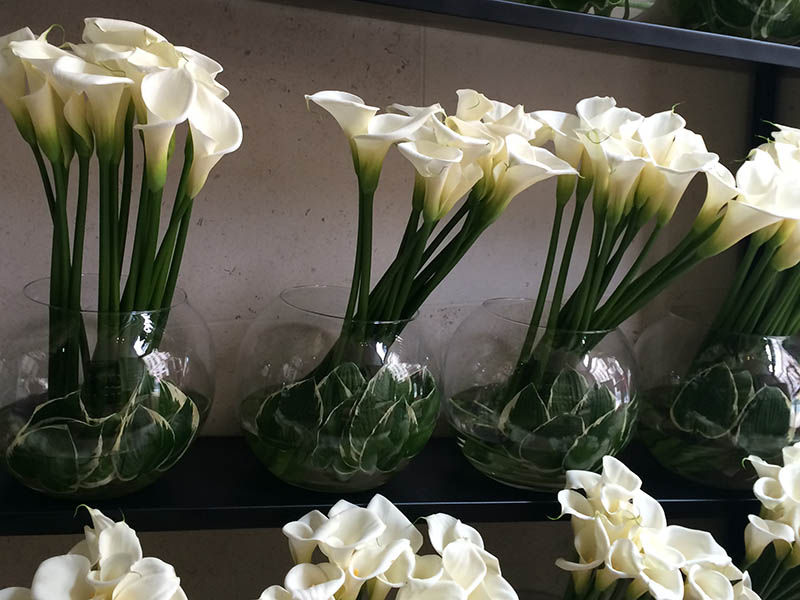 This was a faultless setting for our lunch at Camelia Restaurant. The restaurant also looks out onto this incredible garden and there is outside dining as well as some uniquely shaped bird cages, available for diners. The interior of the restaurant is very modern, with white and soft beige touches to compliment the green gardens outside. There are white flowers on the tables and more white flowers outside. There are some unique shapes to the walls that again show this modern design element. Again this is testimony to considered intention.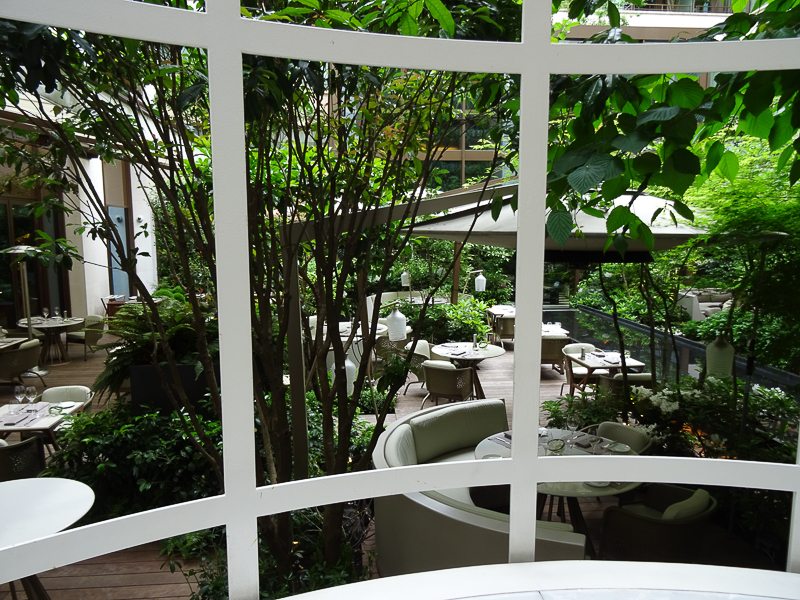 With such a stage set, we eagerly anticipated the menu. Chef de Cuisine is Thierry Marx. I knew of him from having watched Top Chef and knew about his original take on traditional French cuisine.
Thierry Marx was awarded his first Michelin star in 1988 at Roc en Val in Tours. He was then awarded another star at Cheval Blanc in Nimes in 1991. Following ten years at Châteaux Cordeillan Bages where he held two Michelin Stars, Thierry joined Mandarin Oriental, Paris, his first restaurant in Paris.
Olives from the South of France and mixed nuts and fruits were served as we poured over the menu.
We were offered a selection of different homemade breads, and because we were taking some time to select our lovely waitress suggested we try all of them. Delicious.
For our entrée, we shared the Le Tourteau, Crab in ravioli, chilled pea soup, light parsley foam.
This was the meal of the day for me. I could taste every ingredient, and it was the freshness and the lightness that intensified the flavours. I will return for this immediately.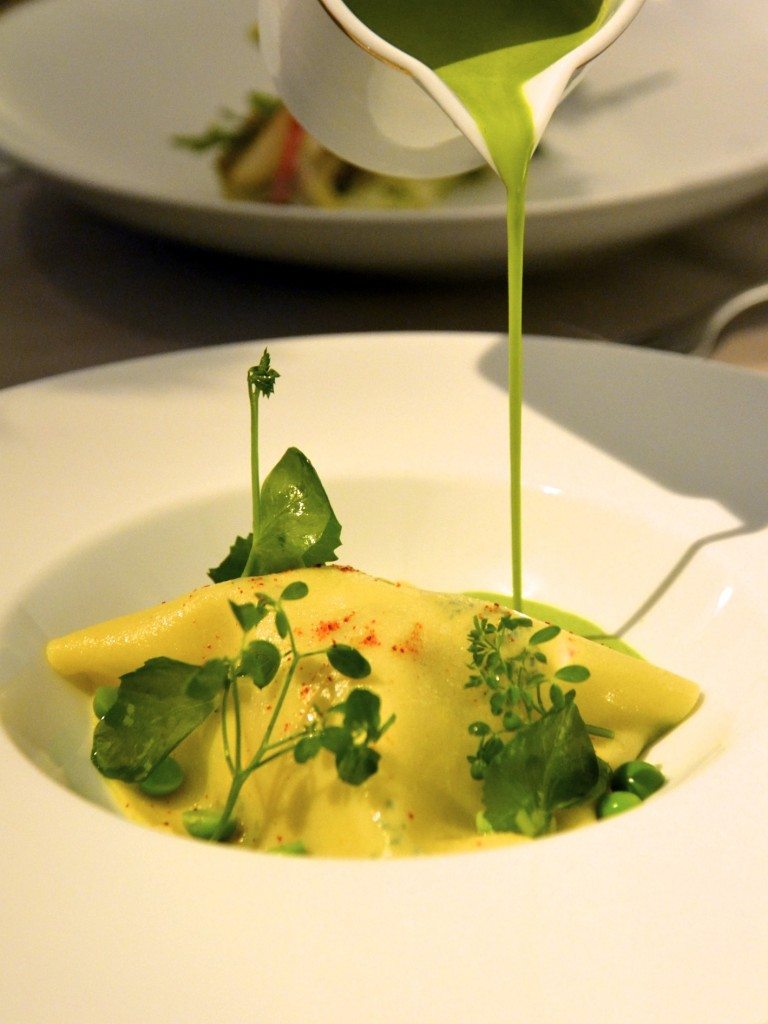 Main Meals
Gordon ate L'agneau or Lamb in herbs crust, green peas, bonne femme and mint. He loved it.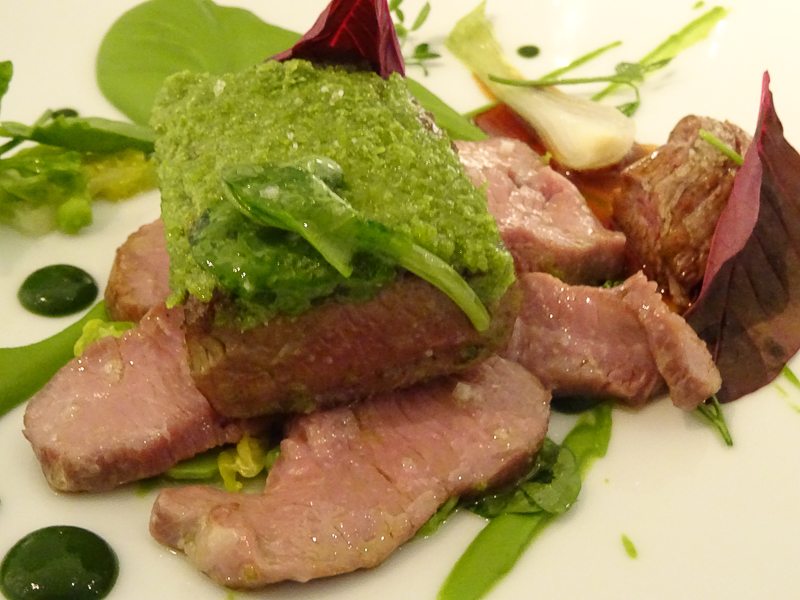 I had Les Tagliatelles Fraiches, Homemade tagliatelle with Sage, white asparagus, and pecorino. Soft and flavoursome.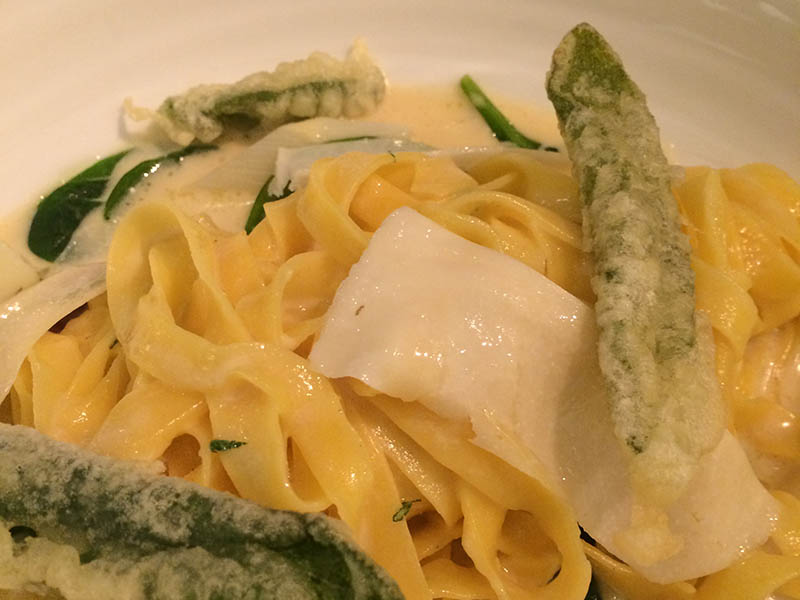 Desserts
Gordon had the signature Dessert by Thierry Marx the Saint-Honore.
The menu "We could not resist re-creating the famous pastry that bears the name of our street".
This was puff pastry, feuilletage, pastry cream with hints of vanilla, sweet caramel – gone before I got a bite.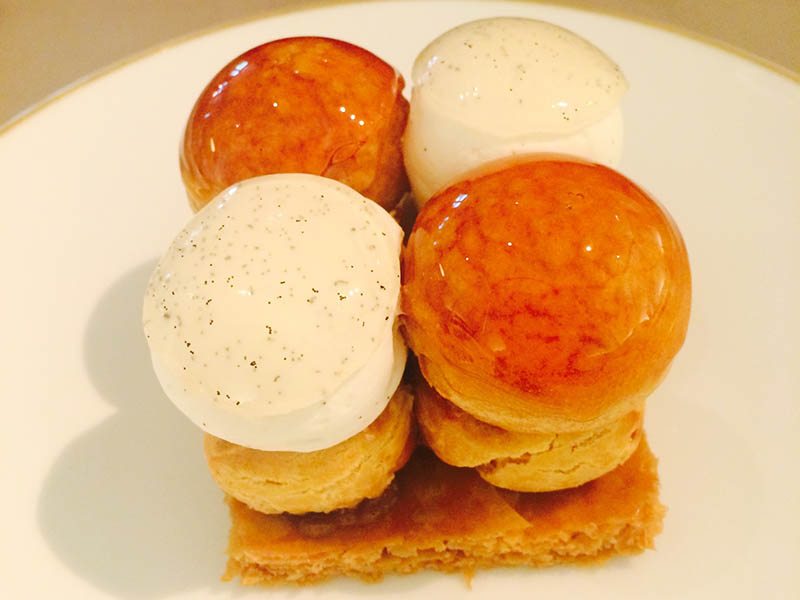 I could not go past the intrigue of this dish.
Kalamata olive ice cream with basil, lemon sorbet, coated with white chocolate. I love a savoury and sweet dessert and the hot of lemon sorbet was the perfect addition.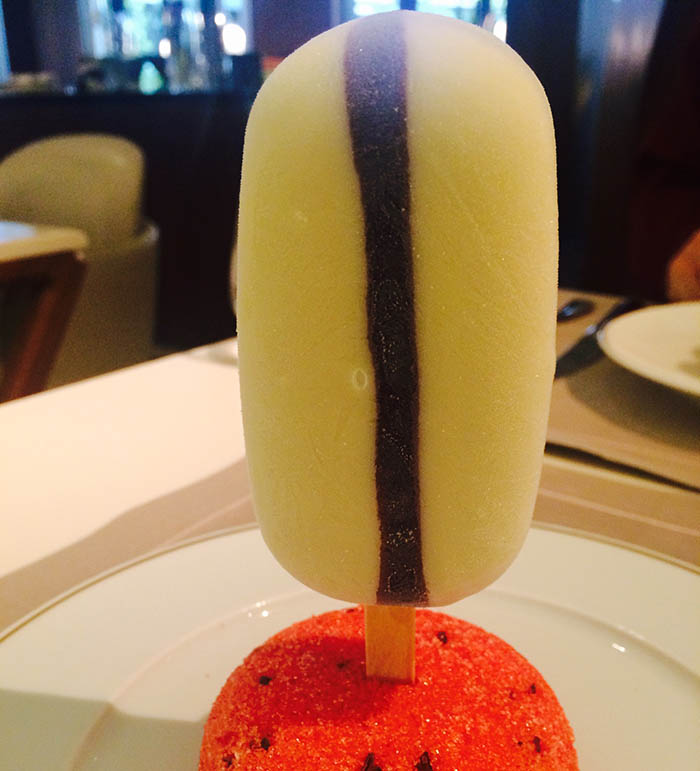 The menu is creative, the food is so fresh and yes it was incredible. In my humble opinion, this is a chef who likes the ingredients to shine and not to convolute them.
Of course we finished with coffees, some light as air pastries and home made biscuits.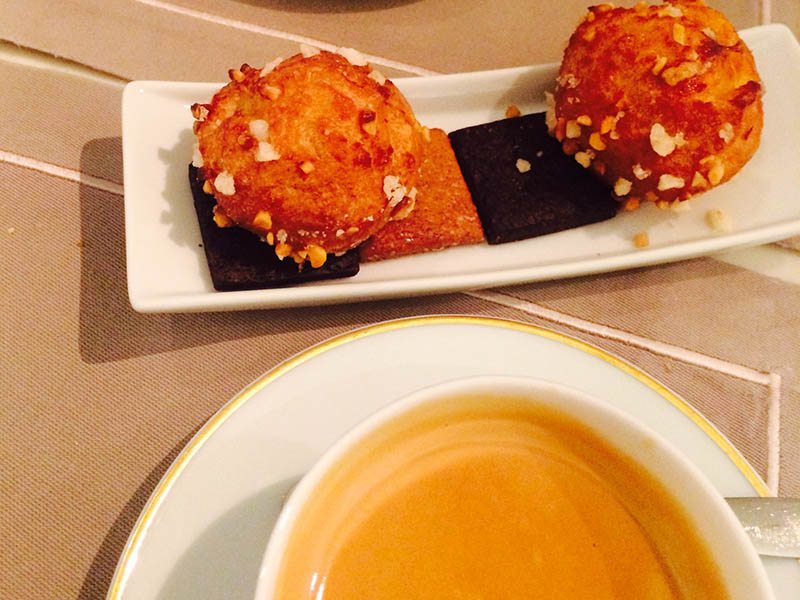 We were looked after by Margeaux for our entire meal and her incredible service enhanced our extremely pleasant experience.
I like the hotel a lot and will write about what a royal suite in Paris looks like at the Mandarin Oriental Paris.
This is a hotel that is very smart with design and art; much as the chef at Camelia Restaurant is clever with his food and menu offerings.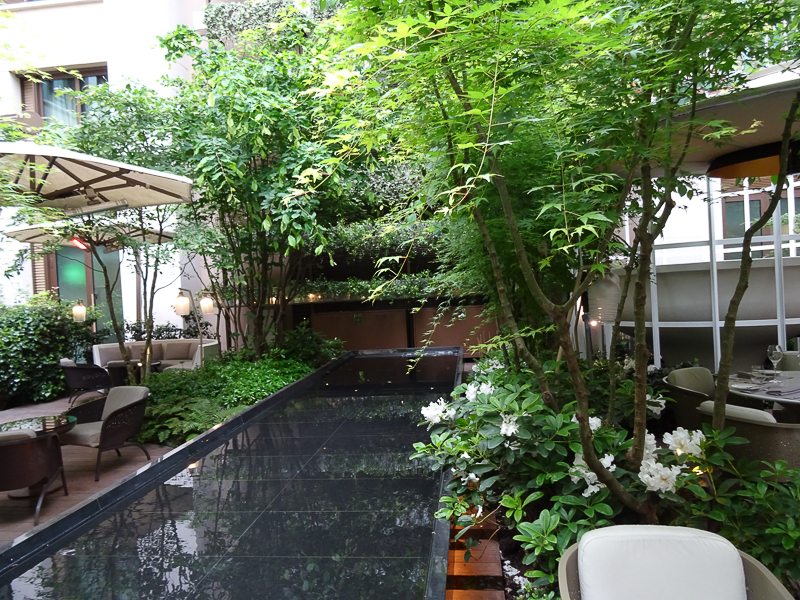 Mandarin Oriental Paris
251 rue Saint-Honoré, 75001 Paris, France
The writers were the guests of Mandarin Oriental Paris.