Winkel 43 is the go to place when you are going to the markets on Saturday morning in the Jordaan area of Amsterdam…. Or any day for any reason really. Amsterdam is renowned for apple pie and the deep-dish apple pie at that. Winkel 43, will have you addicted in no time.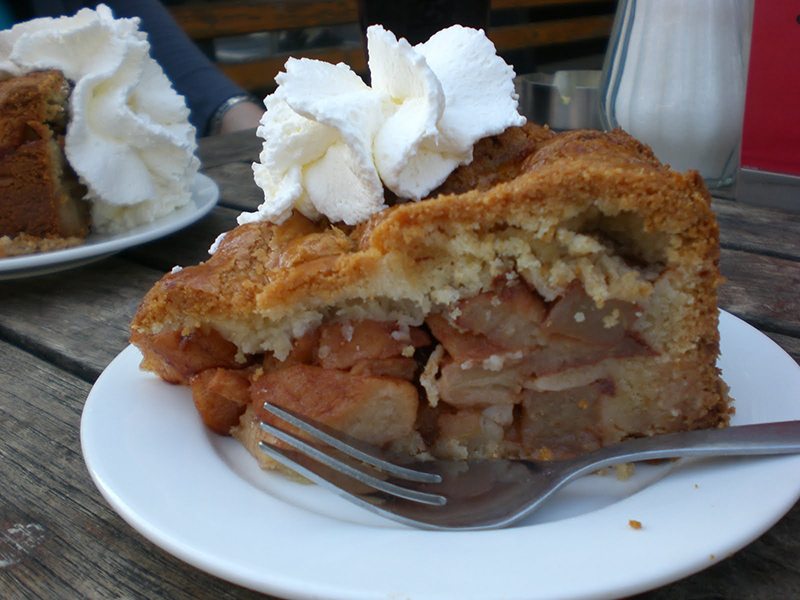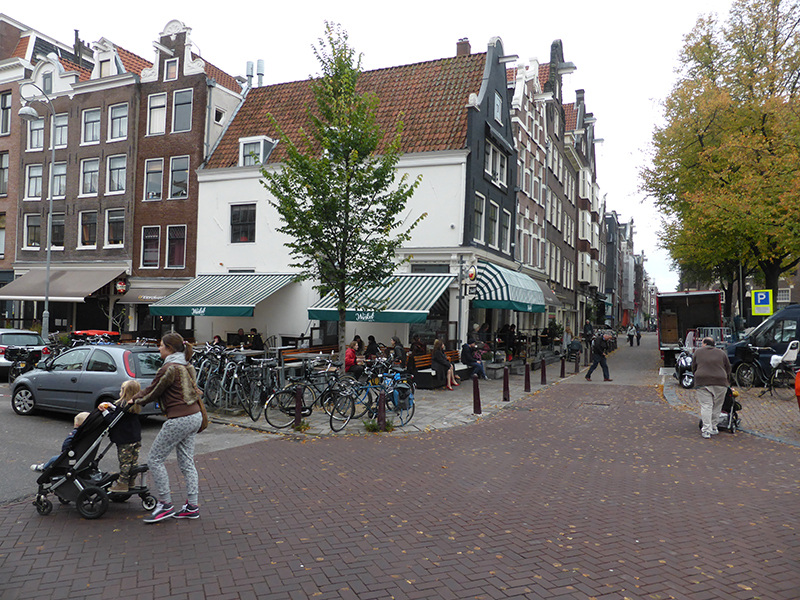 There is no best time to go, but it appears to be an institution to go to either to both the Lindenmarkt and the Noordermarkt on a Saturday morning, followed by apple pie and coffee at Winkel 43.
The Lindenmarkt or Lime market is a funky alternate market, located on the Lindengracht Canal. This is also where you find the farmers market, the Noordermarkt or North market. It seems that this is where people go followed by a trip to Winkel 43. This is the café with the green and white striped awning and the one with the queue out the door if you don't get there early enough. Even if you are faced with a queue, Winkel 43 is worth it, for the ridiculously amazing apple pie with cream.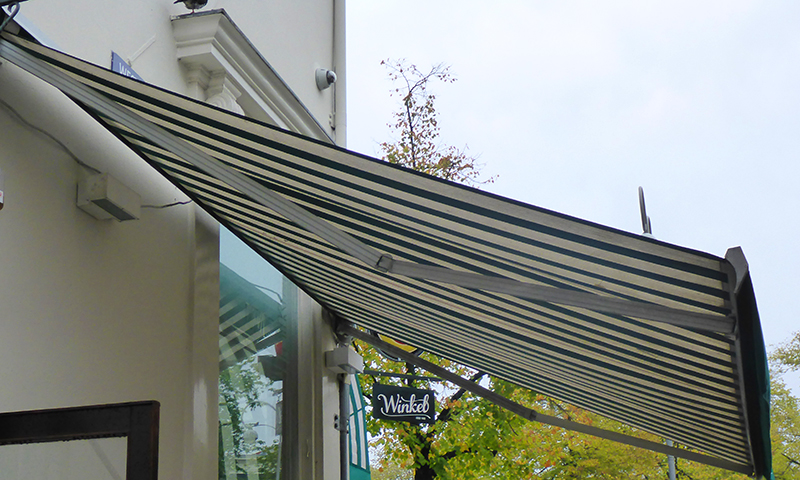 Winkel 43, has both indoor and outdoor seating and it is easy to spend time over coffee and apple pie as you watch everyone going to market. It is lively as everyone is talking at the same time. The staff is friendly and keep on bringing freshly baked apple pie out of the ovens so that the aroma permeated the air. The coffee is also very good.
Winkel 43 is an institution in Amsterdam and is featured in lots of guides, and with good reason. It has a great atmosphere and the apple pie, well ..sensational.
Address and Phone
Noordemarkt, 1015NA Amsterdam
020-6230223
Website http://www.winkel43.nl
Opening Hours
Monday 7.00am -1.00pm
Tuesday – Thursday 8.00am – 1.oopm
Friday -8.00am – 3.00pm
Saturday 7.00am – 3.00pm
Sunday 10.00am – 1.oopm
Markets on at same time