When people talk about the history of Greece and the beauty of the aquamarine waters that surround the Greek islands, you can find an excellent example by Exploring Naplfio or Navplion, one of the beautiful seaport towns in the Peloponnese in Greece that has expanded up the hillsides near the north end of the Argolic Gulf. This quaint little town was named the first capital city of Modern Greece, something we didn't know until our visit to this village. Sometimes you just happen upon a gem of a place that really resonates with you. The photos probably speak for how very beautiful this friendly Greek village was. Read about our first  cruise and how we discovered these amazing place.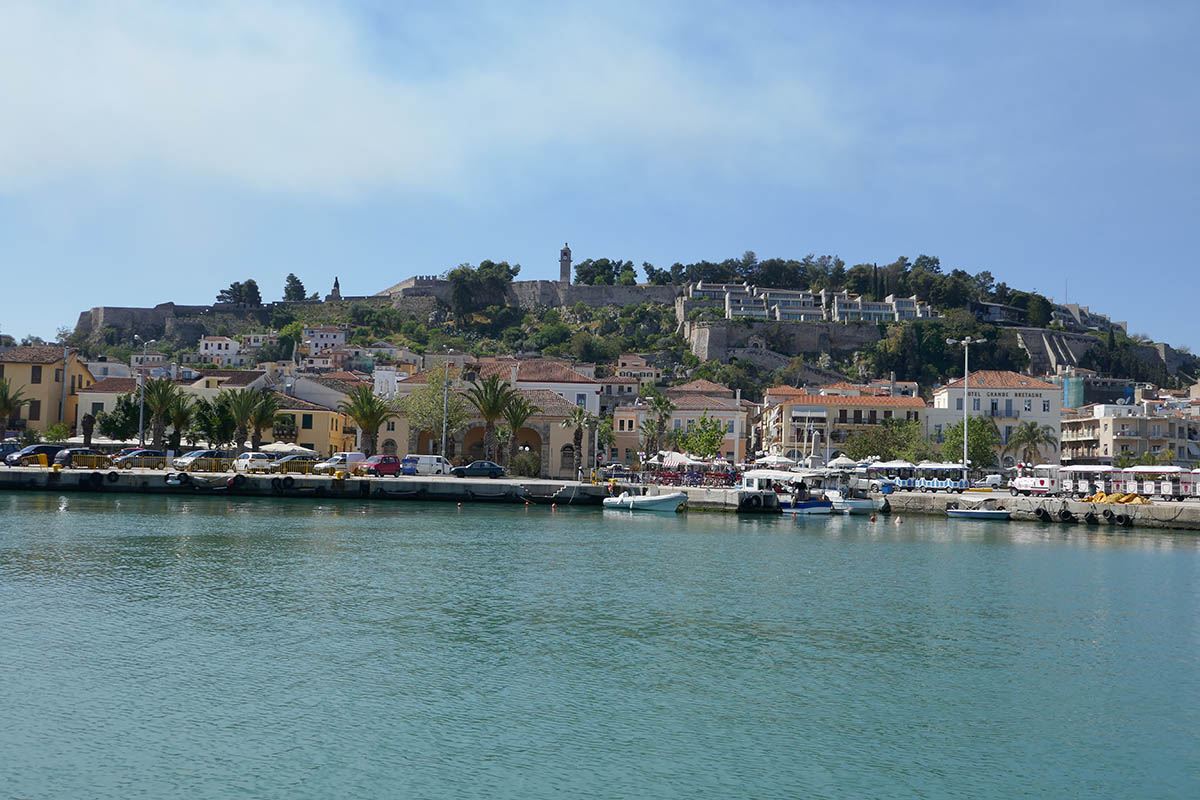 The town has been very much influenced by the many people who ruled this area. You can see and sense the French and Italian influences, not to mention the Greek influence and this makes Naplfio, often called Navplion a very interesting place to explore.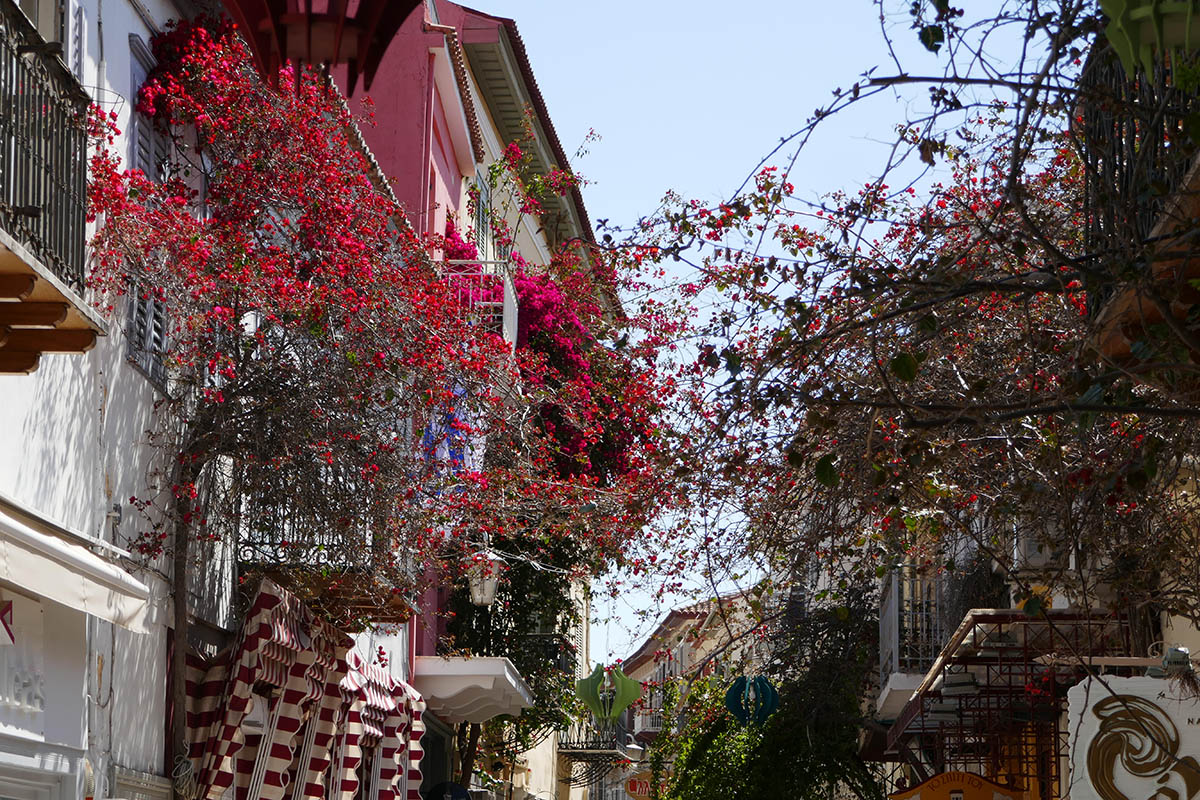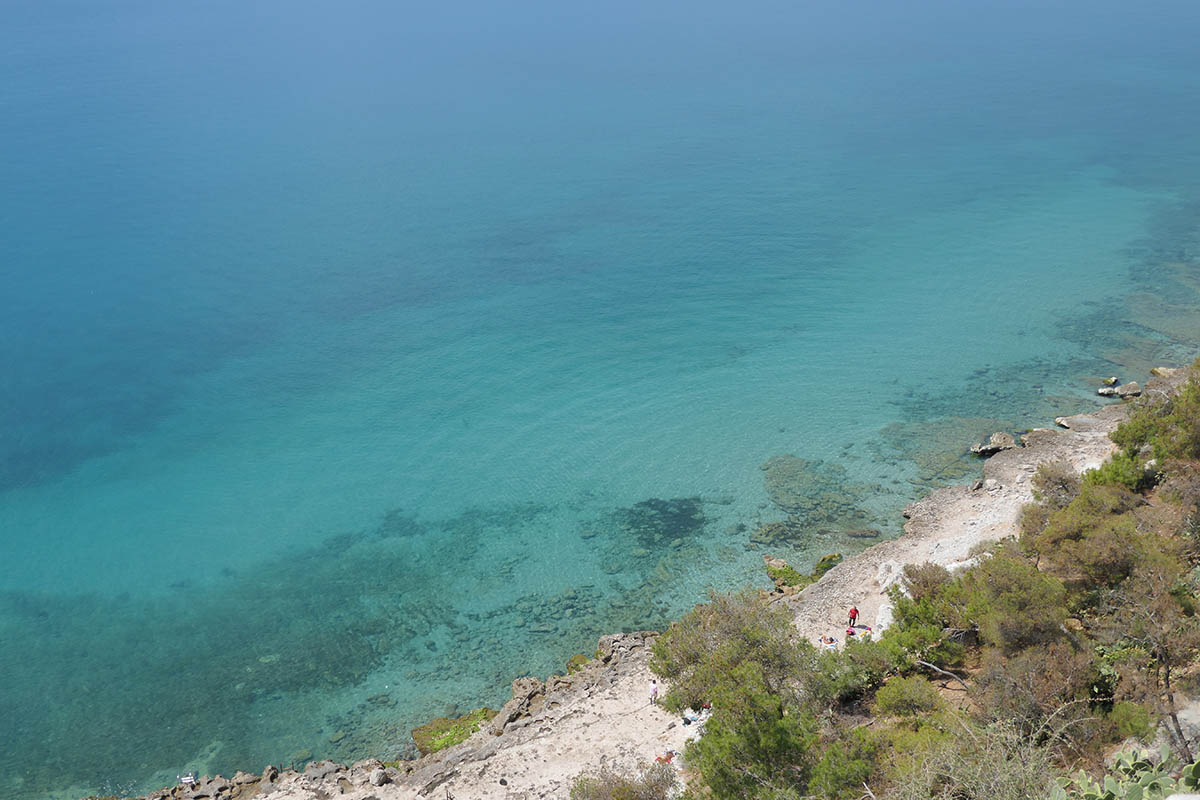 We started our day of exploration at Palamidi Castle, an impressive fortress that a played a significant role in the Greek independence effort of 1922. There are eight self-contained bastions. The influence of Venice is particularly potent. There were flying lions frescoes on many of the walls, reminding us of the Venetian saying "where lions fly, and pigeons walk." Expect to walk up 999 steps to the top, so a level of fitness is definitely required.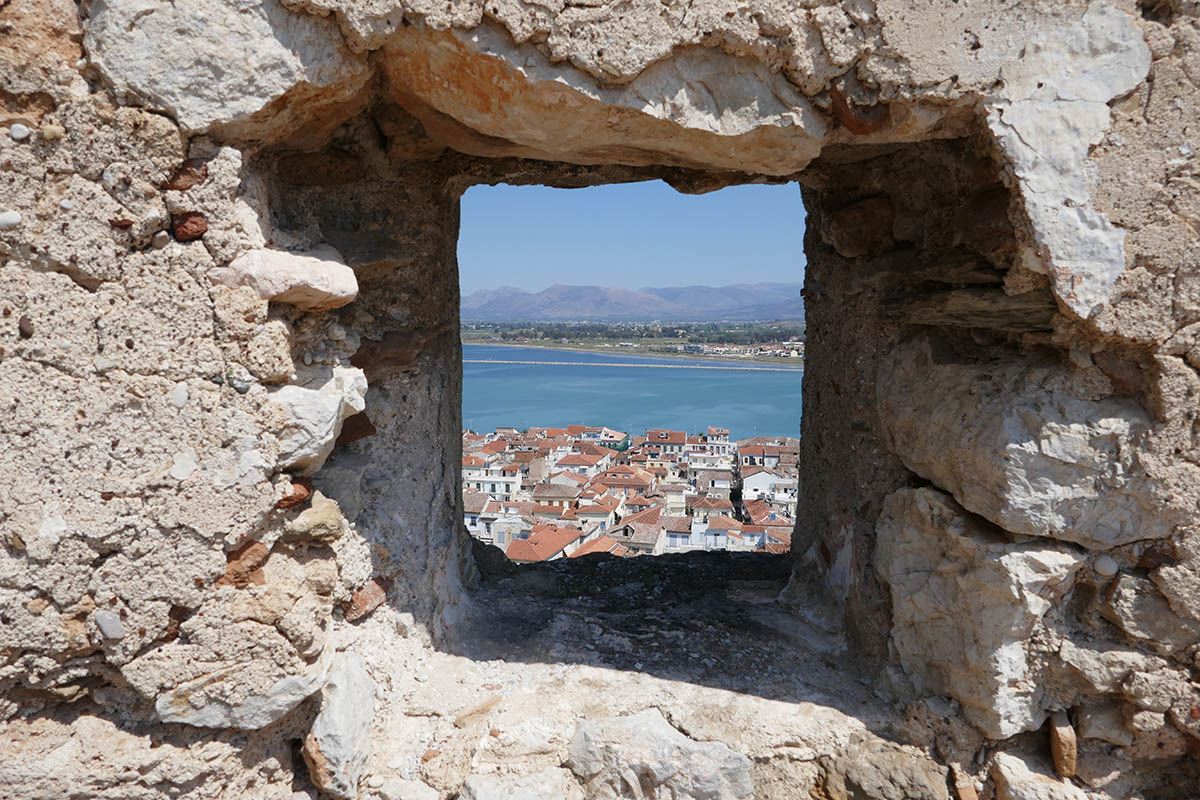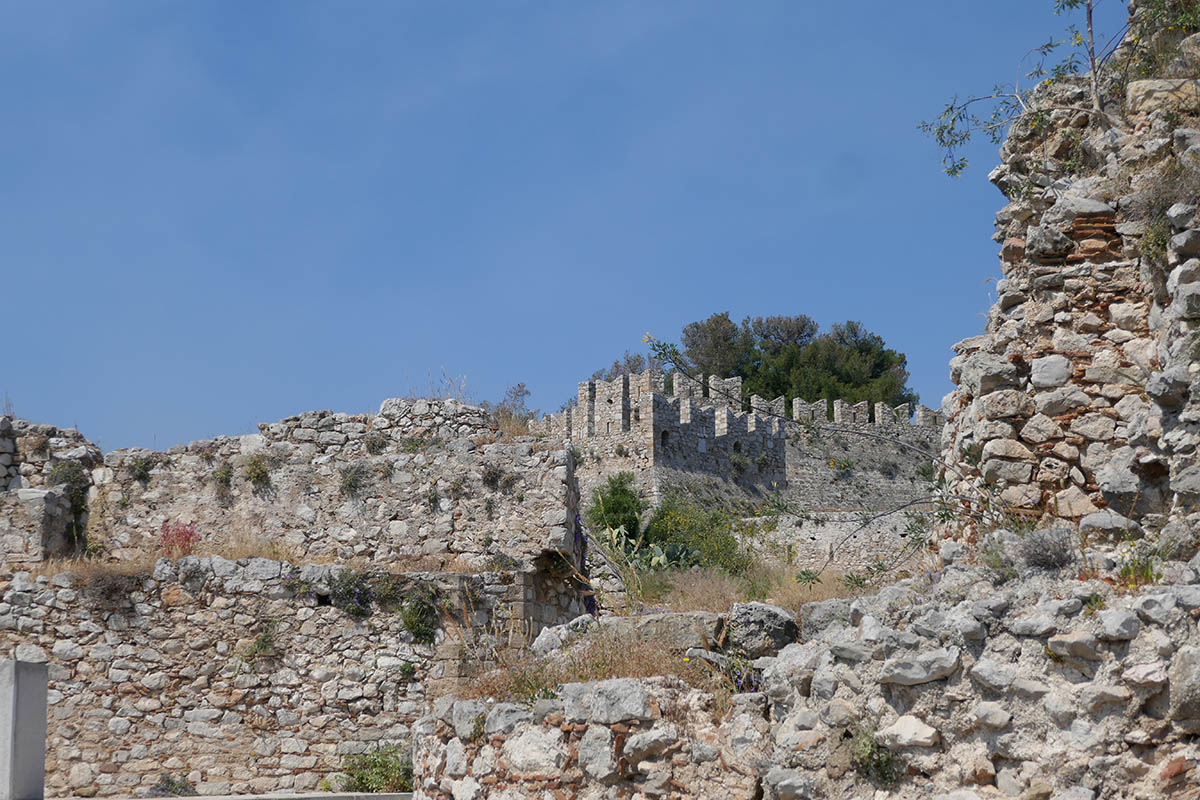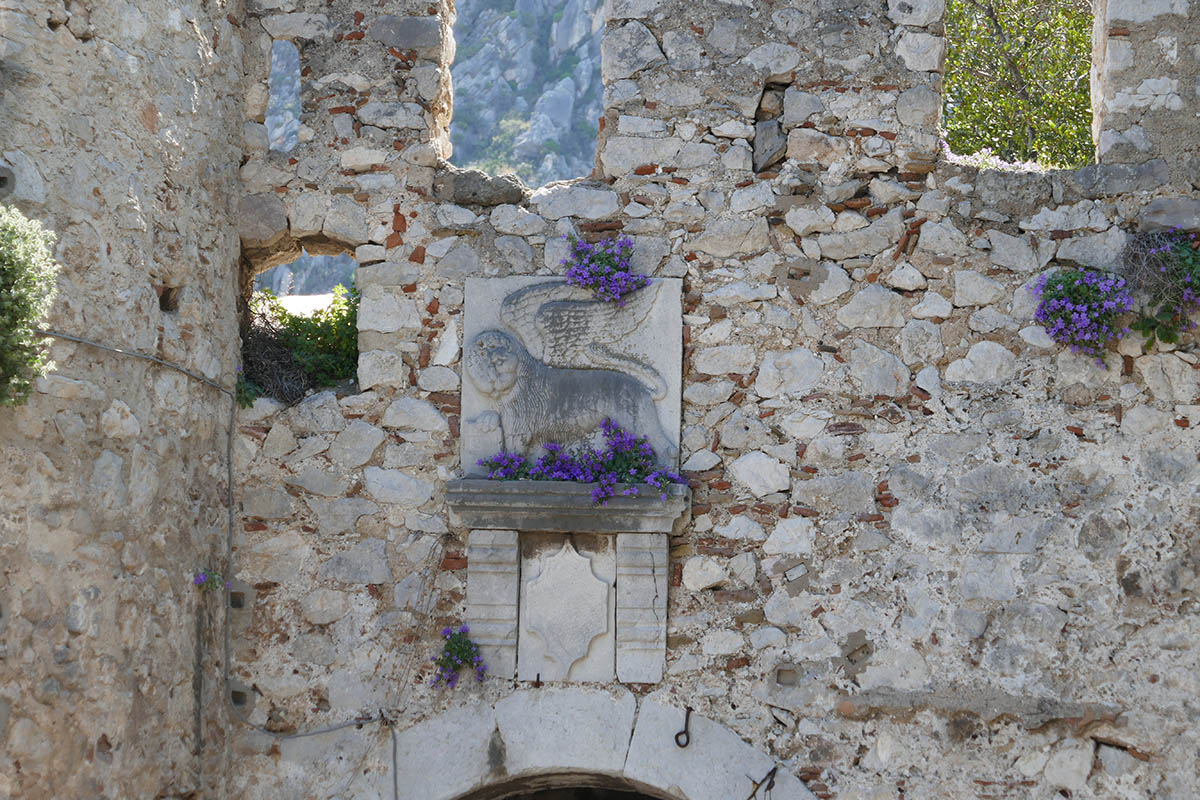 The Archaeological Museum highlights the towns chequered history, while the War Museum housed in the military academy displays the weapons used throughout the ages.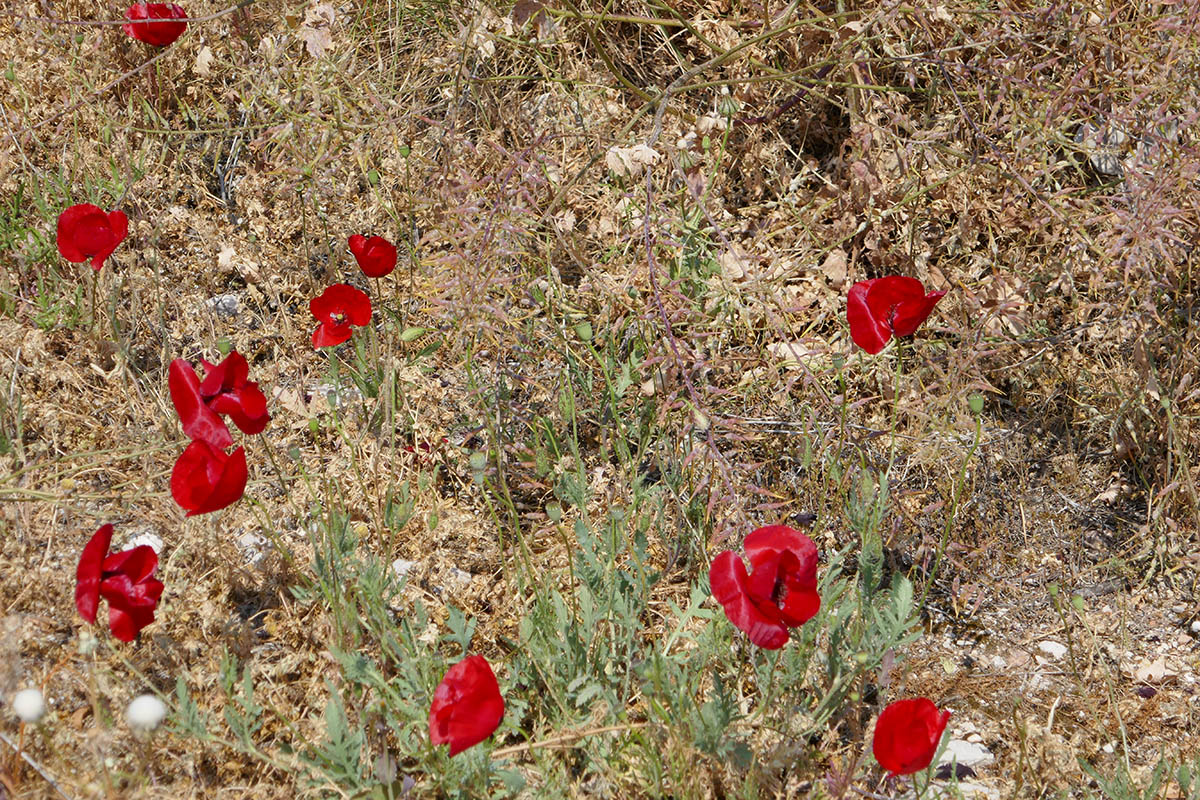 Once you have your fill of history and castles, it is time to explore this very pretty and very friendly little village. As with many of the Greek Islands, where fishing was once the predominant industry, the village of Naplfio or Navplion relies on tourism. And they know how to treat their guests well.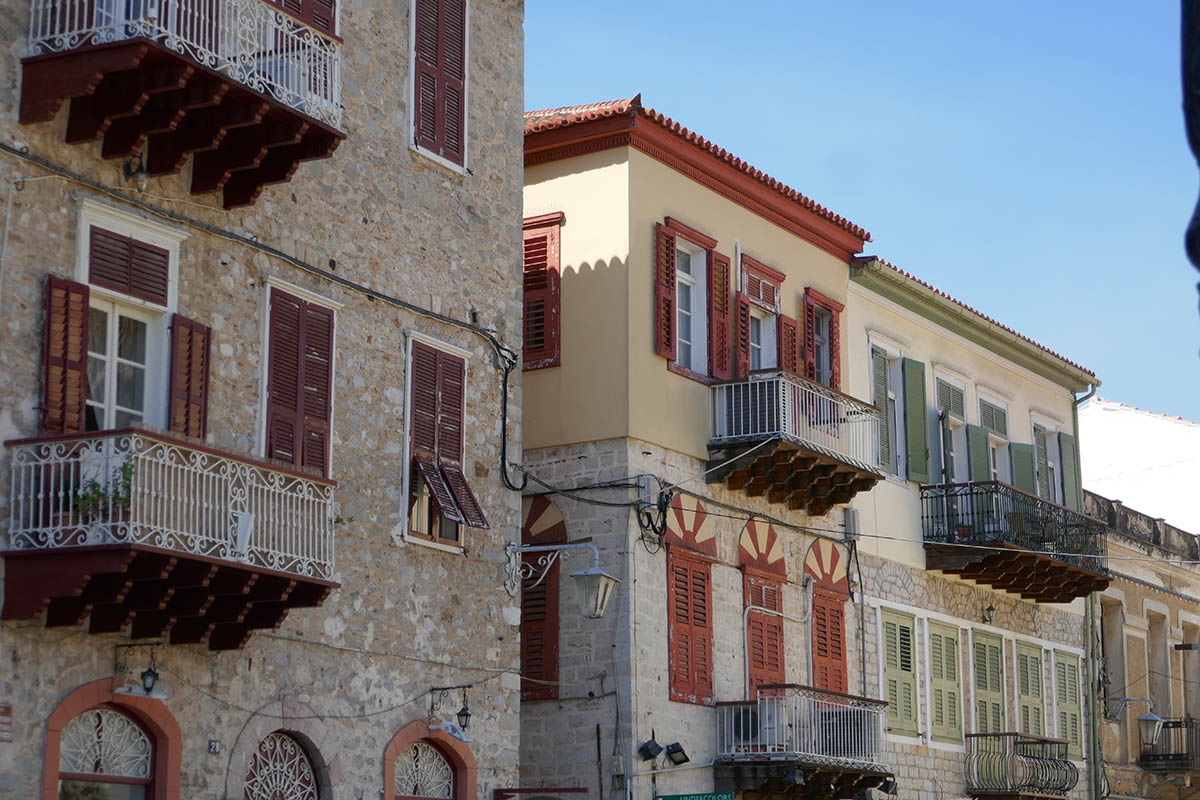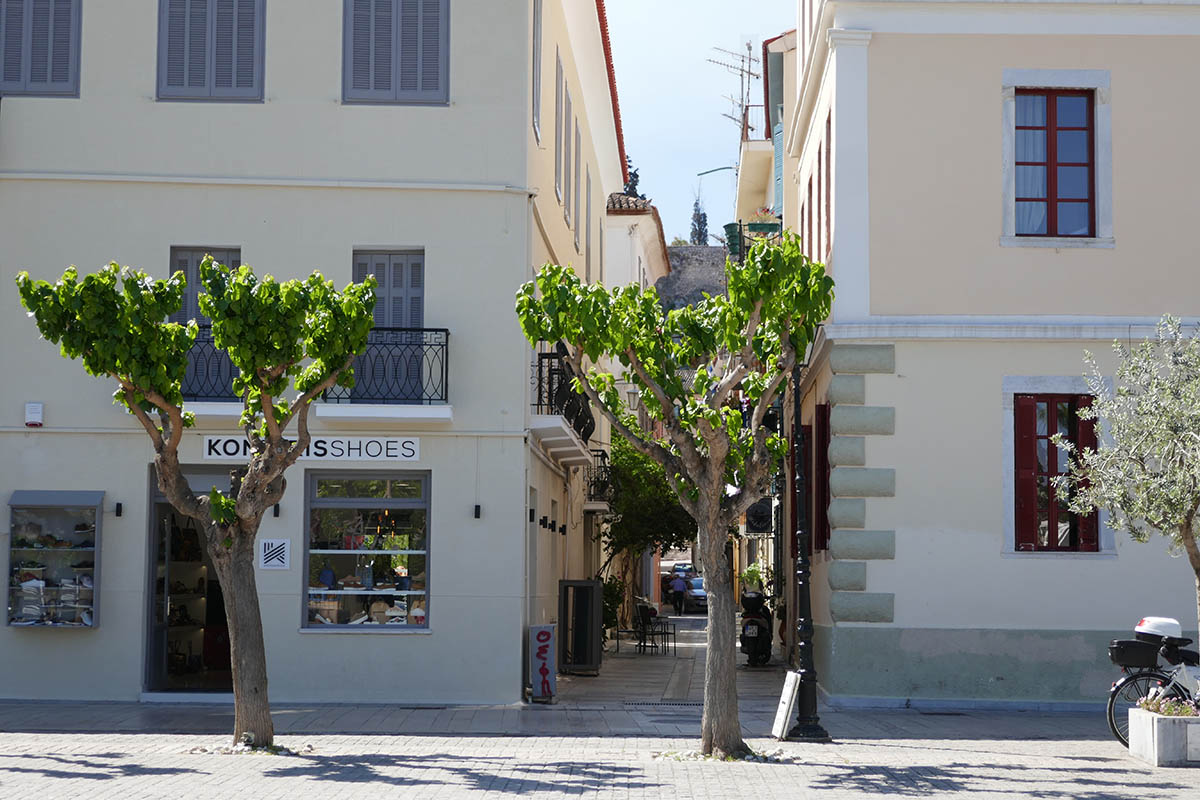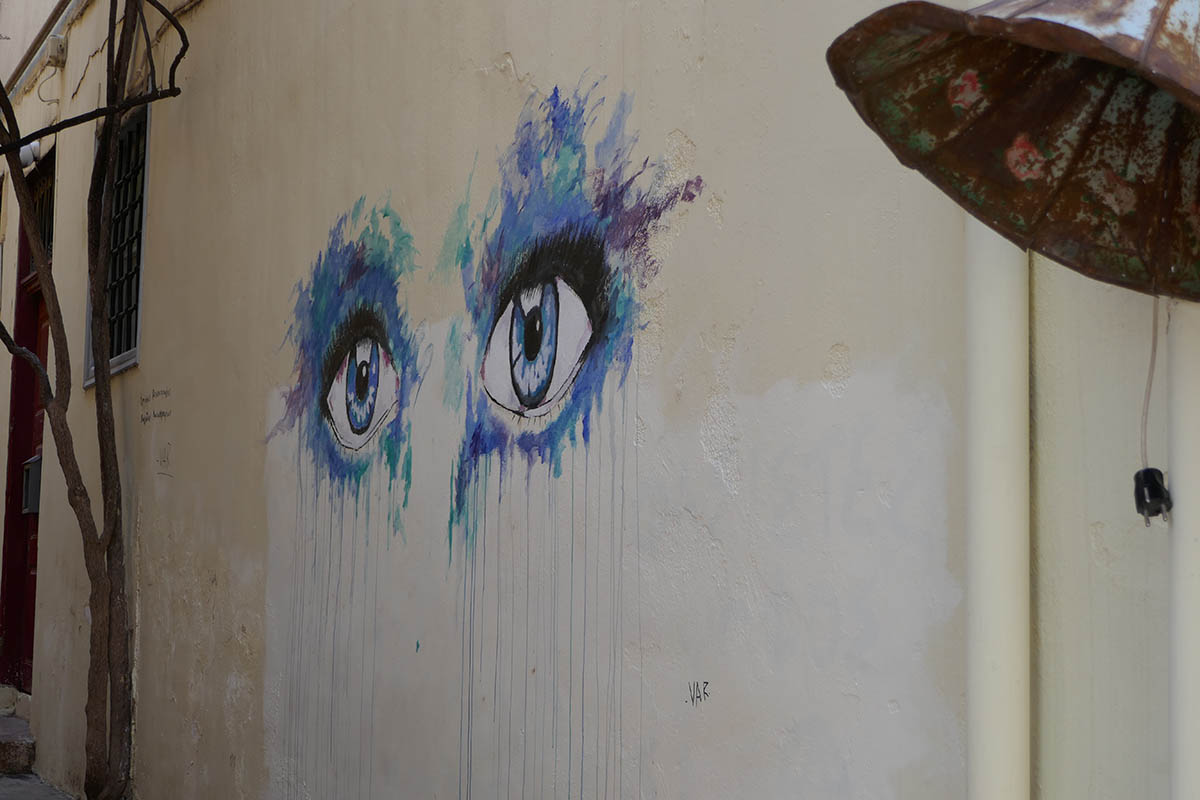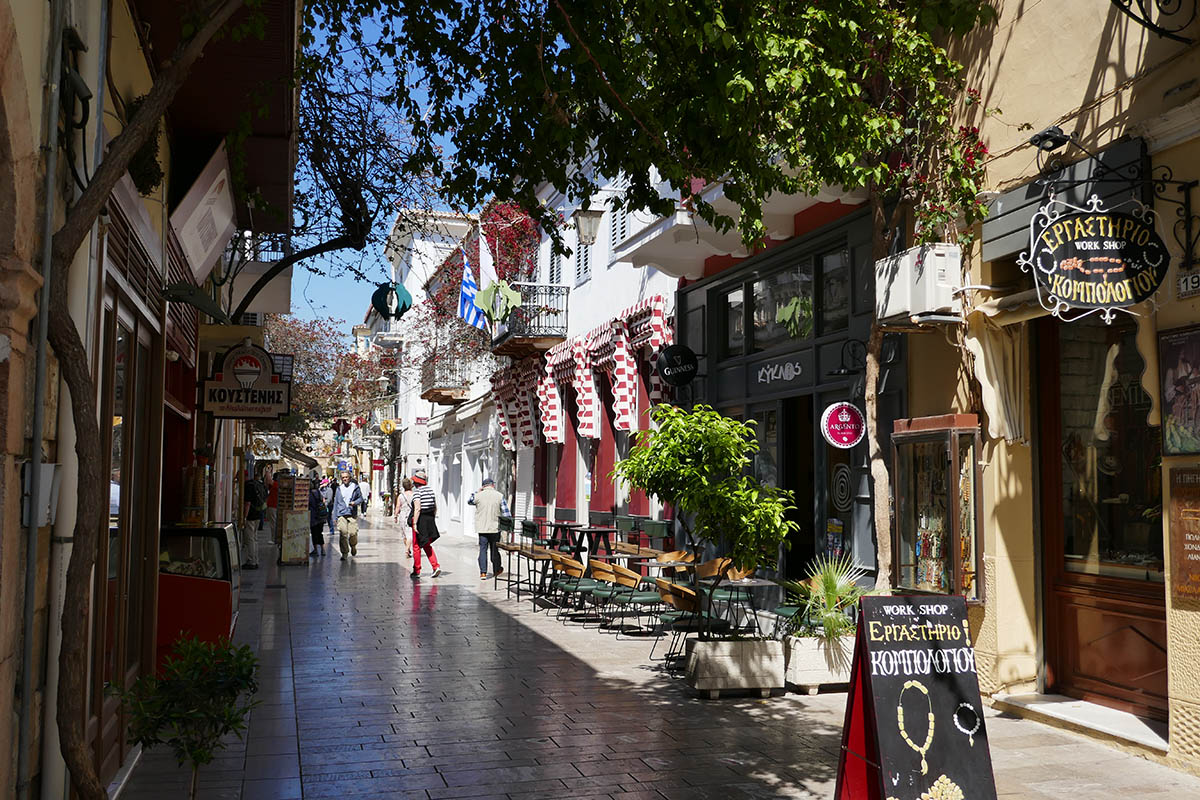 Wandering Naplfio in Greece
We wandered the labyrinth of streets, deciding that the smells of local cooking would help us to decide where to eat. We came across a lovely little taverna, ….where we made our selection. The old Greek owner was delightful and asked me whether I would like to see the kitchen. This is how you want a Greek kitchen to look. His family was all in their cooking, chatting and laughing as they pulled out large trays of moussaka and artichokes from the oven. Lamb was slowly cooking. It was quintessentially Greek for me.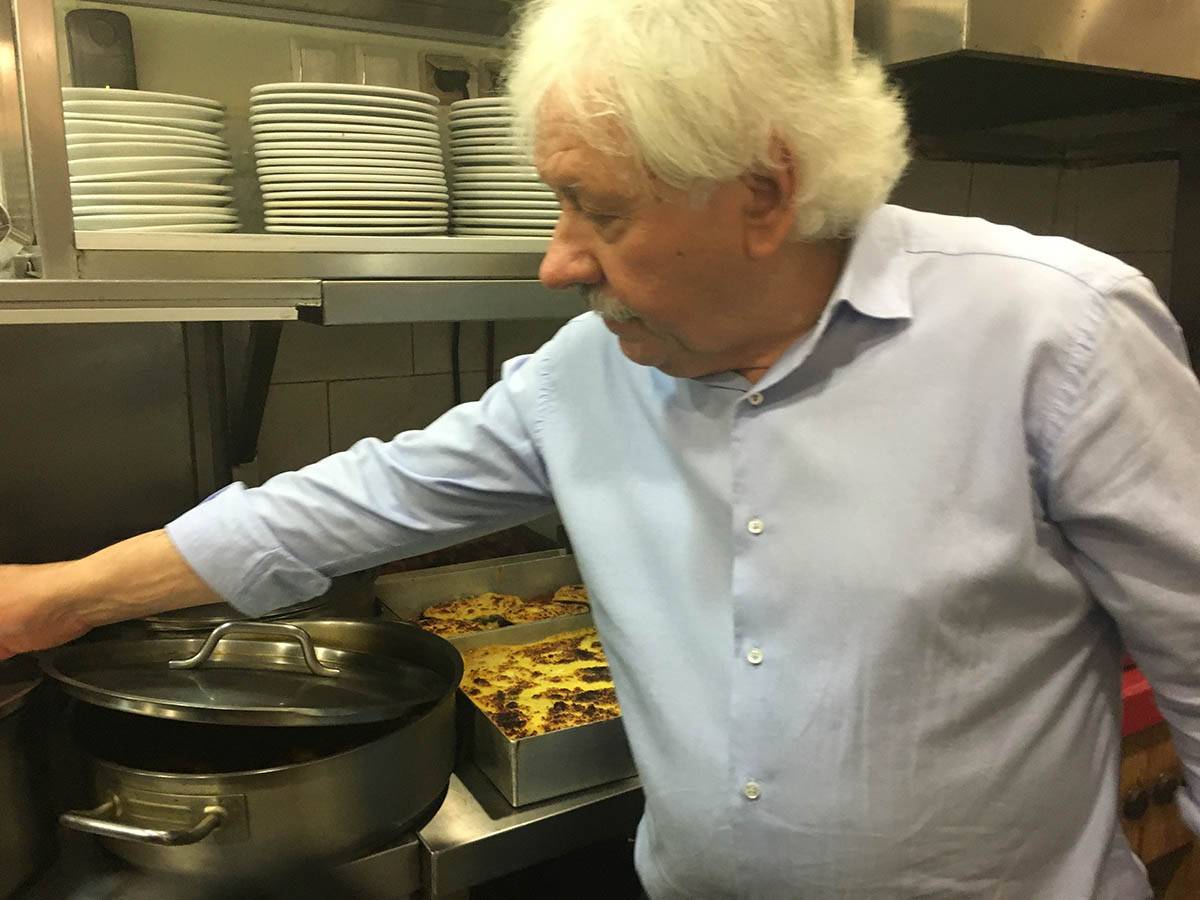 We enjoyed a long and languorous lunch and a local beer recommended by the owner.
Nafplion is also the gateway to exploring Ancient Corinth and Mycenae.
Strolling the clean streets we admired the flowers that were everywhere, and then did what we do best. We stopped for a gelato.