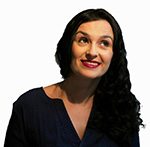 Sofie is a freelance writer, translator and travel blogger who takes people with her on her travels in Belgium and beyond. Her blog Wonderful Wanderings focuses both on the must-sees and daily life, on the big attractions and the places you'd never find by yourself.
When I walk outside my front door I find myself on a big road, but I only need to turn left and walk for two minutes to get to Heverlee Woods, a forest with walking paths and some educational areas for children.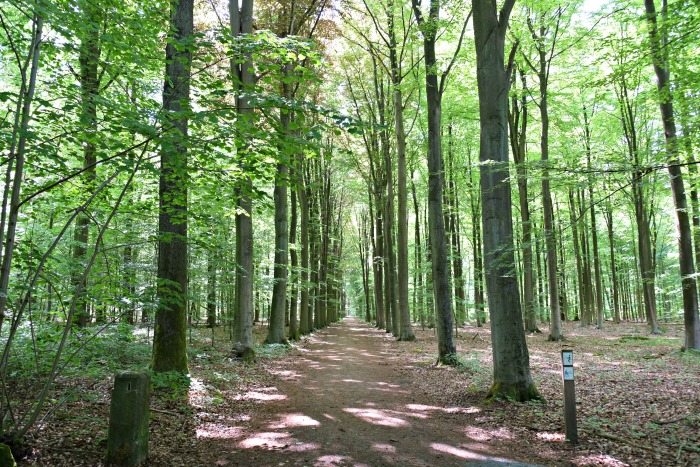 Heverlee Woods is connected to Meerdaal Forest and together the two cover an area of 2,050 ha. There's wildlife here, but you'll rarely see it as it's still – indeed – wild and shies away from humans.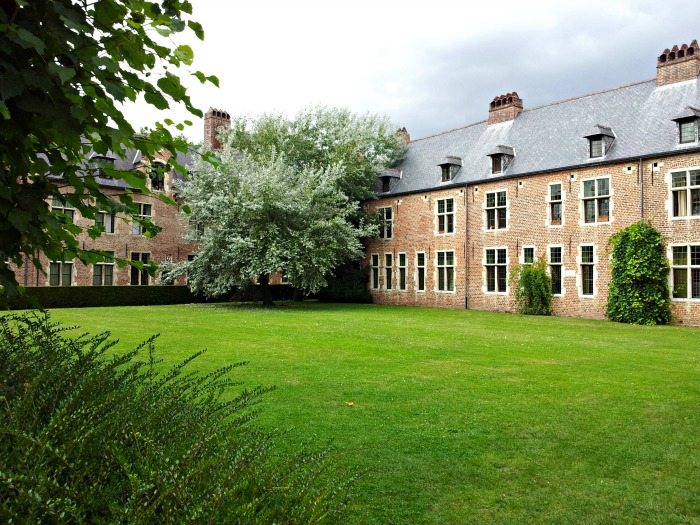 By the edge of the Woods there's a very popular bistro. People come here to have a drink, pancakes or an ice cream after their walk while especially older people like this place for lunch or dinner.
If I step outside and go right instead, I just have to follow the road by bike for about ten minutes to get to the city center of Leuven. One of the first things I pass before reaching the actual commercial center is Art Center STuK. STuK has a performance hall, a movie theater, an exhibition hall, practice spaces for musicians and other artists, as well as a pretty popular café where you can play board games and eat pie. The parties here aren't too bad either.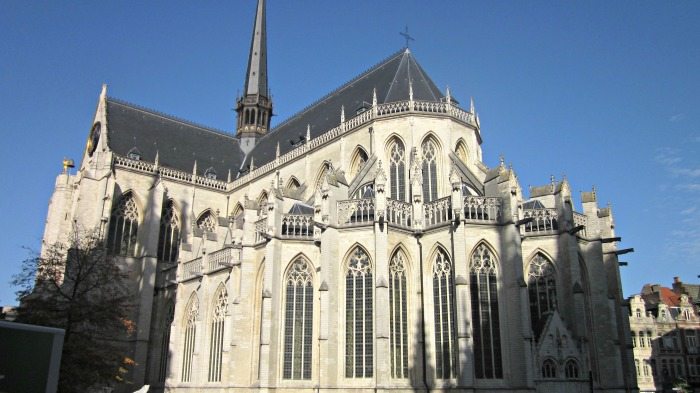 A few extra pedal pushes bring me to the Grote Markt or Grand Place of Leuven. I can have a drink on one of the many terraces here while admiring the beautiful city hall and the St. Peter's Church. In summer there are often concerts taking place on this square and when something is happening it's always a struggle to find a seat here.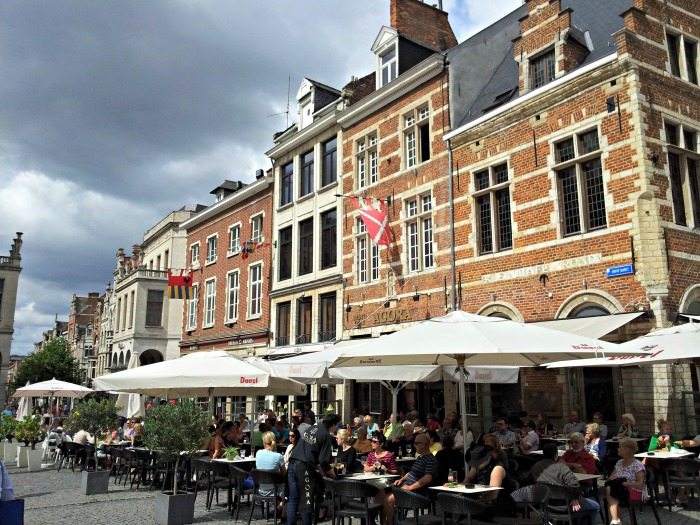 From the Grote Markt it's easy to explore the rest of Leuven on foot. I know that it would probably be more interesting to have the middle of the city right outside my front door, but I'm actually glad that I can step outside and choose: left for nature and peacefulness, right for people, shops and nightlife.
Read more of our Outside my Front Door series right here