From the hole in the wall pub run by the towns cardiologist, who was the doctor for Metallica, to the milk bar where you can get a whisky, to the hospitable publicans at the Irish pub we stayed in, and well … Kilkenny in Ireland is just a little quirky. From the colourful medieval centre to the flowers, gardens, churches, and castle, Kilkenny is just charming. From the obsession with hurling to Ireland's oldest brewery … well, these are just some of the great reasons to visit Kilkenny in Ireland.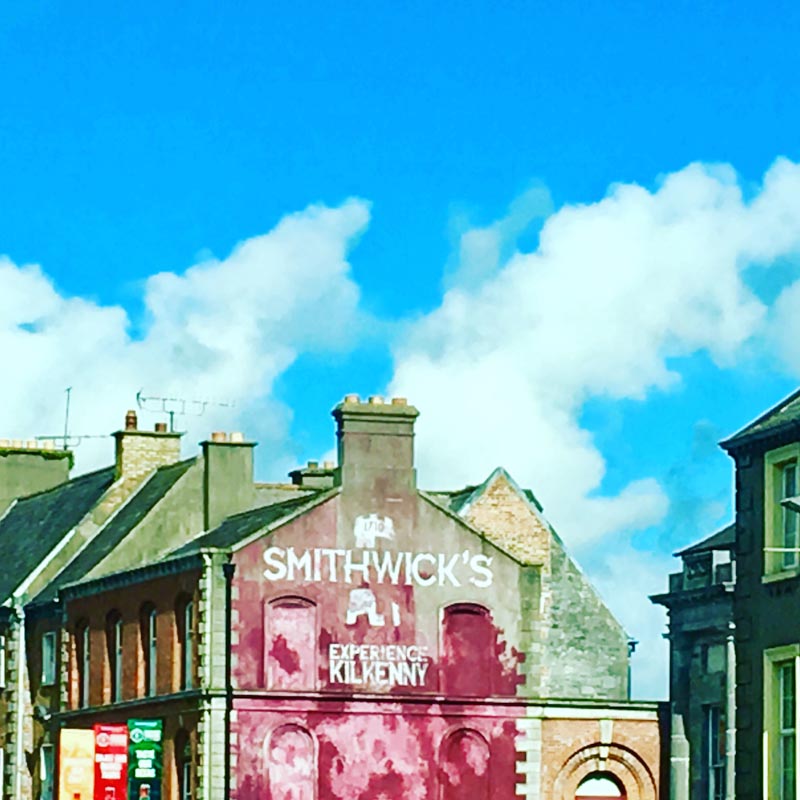 Why we visited Kilkenny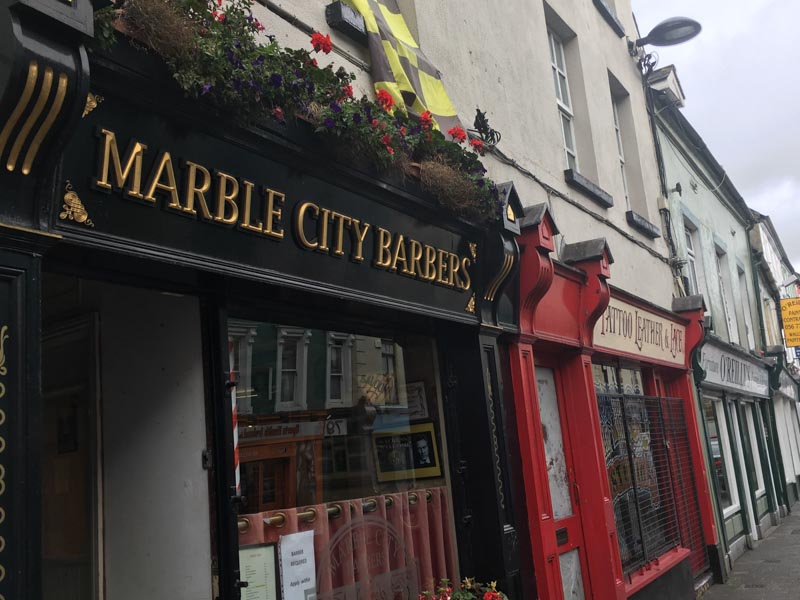 When we decided to visit Ireland, we thought we might start by staying for three nights in Kilkenny, rather than start in Dublin, which we did visit at the end of our three weeks exploring this amazing country. Our reason was that Dublin was almost completely booked out when we arrived, such is the popularity of the capital city of the Republic of Ireland. It wasn't much easier in Kilkenny, as it is a rival in the popularity stakes.
Stay in an Irish pub in Kilkenny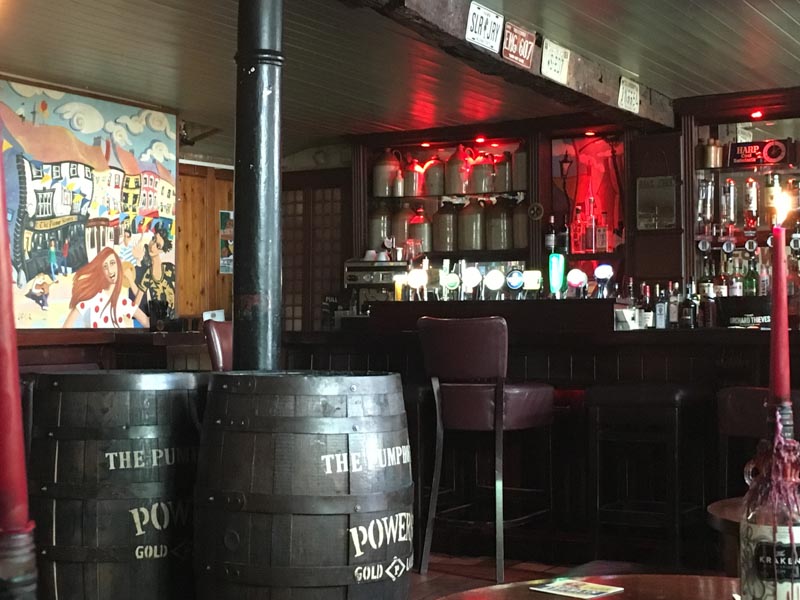 Lucky, we had a game plan. To me, Ireland is synonymous with their pubs, music, lamentable poetry, and craic – their ability to have fun, so we had decided that where we could, we would stay in traditional Irish pubs. We were lucky to come across a very archetypal Irish pub in Kilkenny.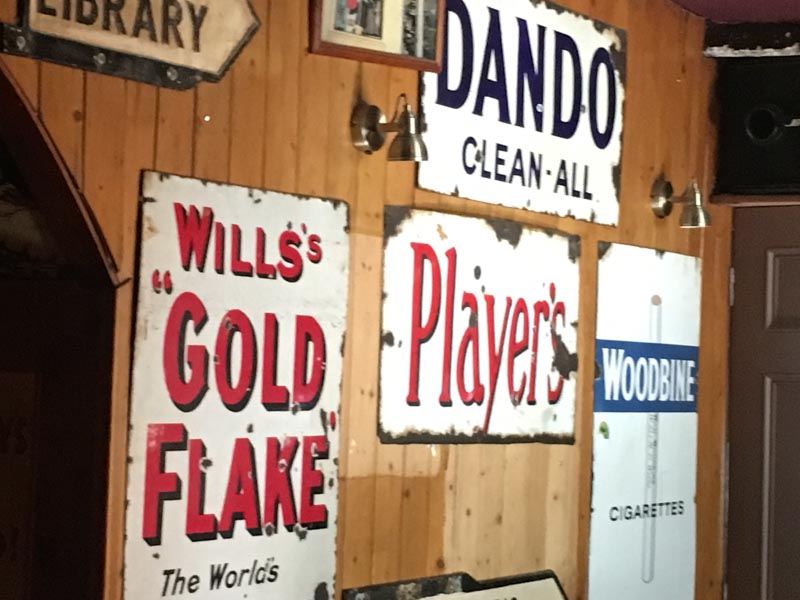 The Pumphouse Pub lived up to my ideals. After a 90-minute drive from Dublin airport to the heart of the Medieval Mile in Kilkenny, we arrived at our home for the next three nights. This was precisely how I had envisioned such Irish pubs. An amazing façade, a plethora of ambient rooms, and little snugs throughout, with some locals perched on their favorite stools at the bar drinking – well yes – Guinness. Irish Trivia. Did you know that the small little snugs in Irish pubs were initially for the women to drink in? They were separated from the men. They still drank but in the comfort of these snugs, which can be seen in all traditional Irish pubs.
About Kilkenny, Ireland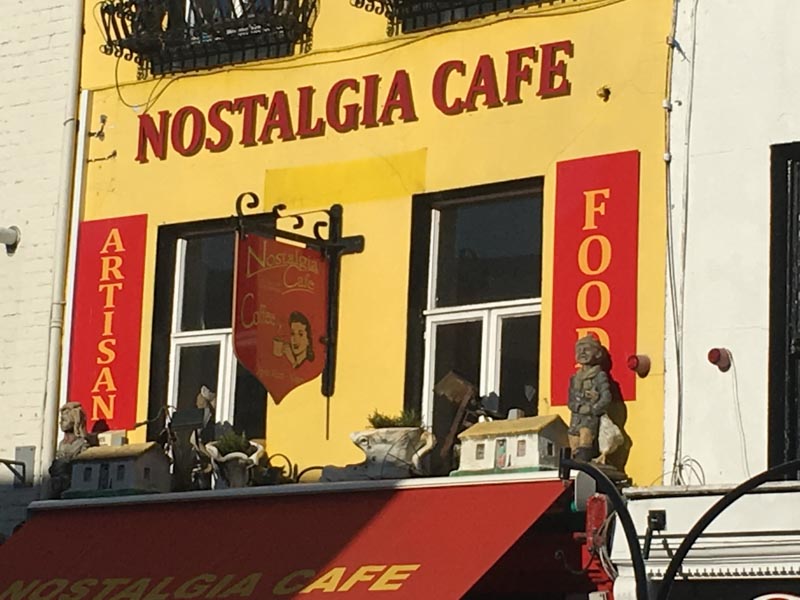 Kilkenny is one of those picture perfect Irish towns. The shops were all colourful, flowers cascaded from window boxes and street pots, the River Nore flowed peacefully through the town, and the cathedrals and castle kept watch over everything. Starting our trip in Kilkenny was perfect, though trust me I was a fan of the entire country of Ireland.
All of Ireland is worth visiting.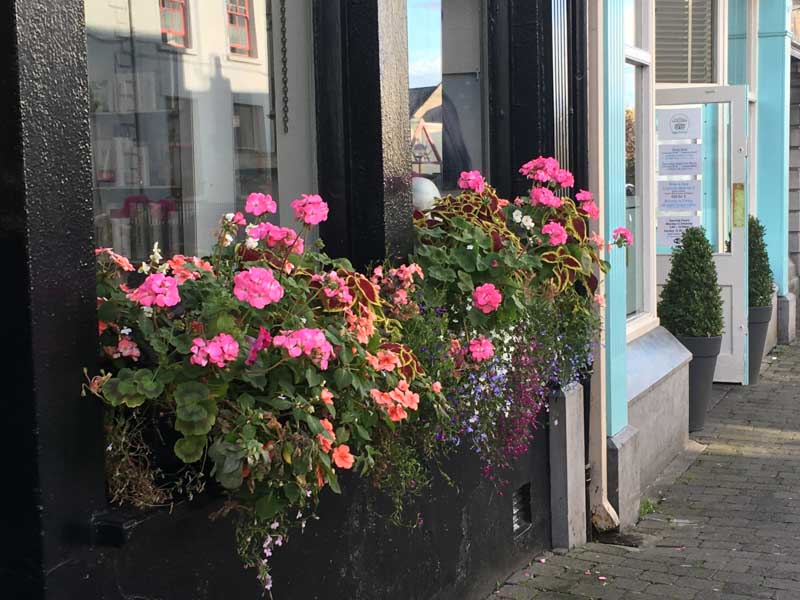 Ireland is a small country, that is huge on diversity. It is like a Tardis. You have the charming and quaint Kilkenny, to the little port city of Cobh, near Cork.  The popular and equally attractive town of Kenmare is the gateway to the outstanding Ring of Beara, and trust me; we are spilling the beans on this delightfully rugged and eerie peninsula. The happy seaside town of Dingle on the south-eastern corner and the Dingle Peninsula enchants everyone who visits, including us. Killarney is another of the beautiful places to visit and gives you access to the Ring of Kerry. The remote and dramatic county of Donegal on the Wild Atlantic Way in the north-east of the country displays, even more, the diversity that is Ireland, you can read more about visiting Donegal here.
Ireland is a nation of storytellers.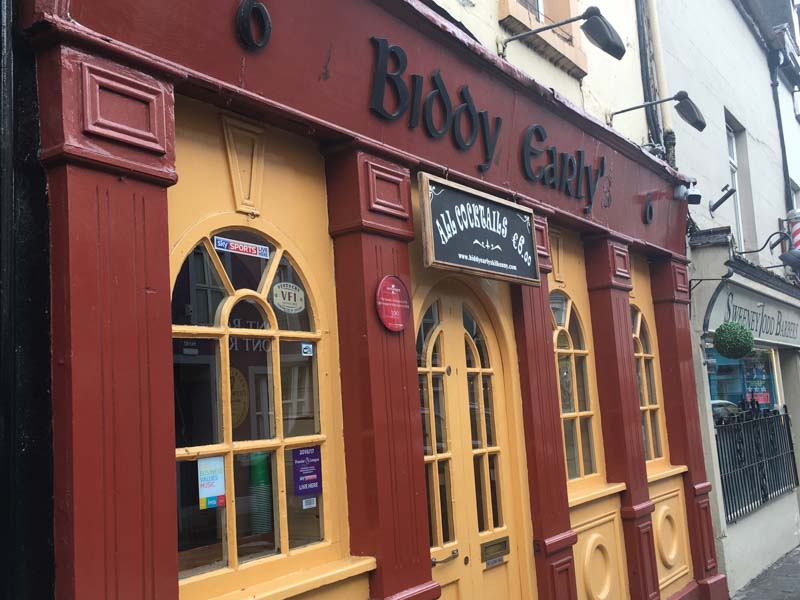 One thing we learned on our trip was that Ireland is a nation of storytellers. We also discovered that the Irish also like to tell you some furphies, because they want to see whether you believe them or not. We fell for many, I am sure.
What you need to know about Kilkenny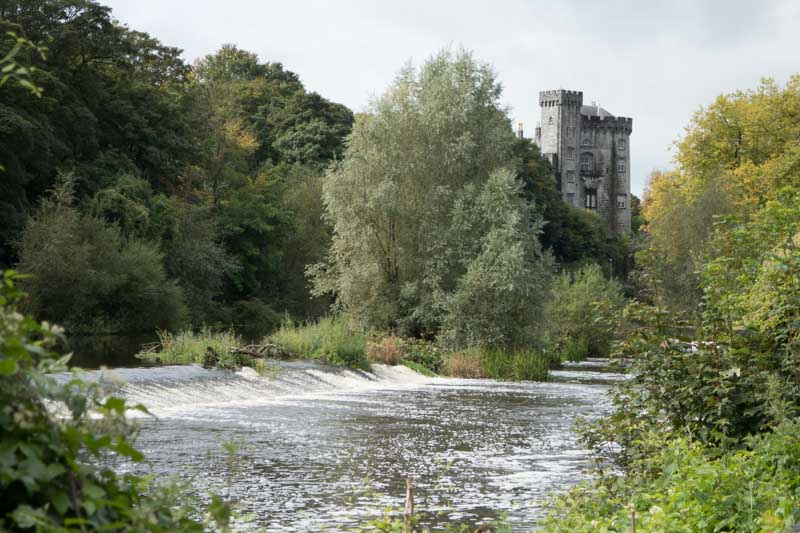 Having fabulous hosts who shared (true) information with us, we learned more about Kilkenny.
Kilkenny is part of Ireland's Ancient East and was built in 1195 by the Norman Conquerors.
This medieval town is often called 'Marble City', because of the abundance of marble that was found in the area.
There is a population of 24,000.
They don't produce anything anymore, and everything is to do with tourism and hospitality.
Kilkenny is a favorite weekend getaway for stags and hen's parties and weddings, with many people coming from Dublin to celebrate.
Kilkenny is a wealthy city, and the town council of Kilkenny keeps the town beautiful, with the flowers, and colourful buildings in perfect condition.
The townsfolk are rightfully proud of how lovely Kilkenny is, and they keep it this way.
It was the monks in Kilkenny who can be credited with starting craft beer brewing. Thank you, monks.
Hurling is a god sport in Kilkenny because they are so darn good at this – the fastest game on grass on the planet.
Tell them you love the Cats, their local hurling team, and you will be ok.
Like every county in Ireland, County Kilkenny has its county colours, and they are a yellow and black checkerboard. You will see this everywhere, and yes, the hurling Cats, wear the county colours.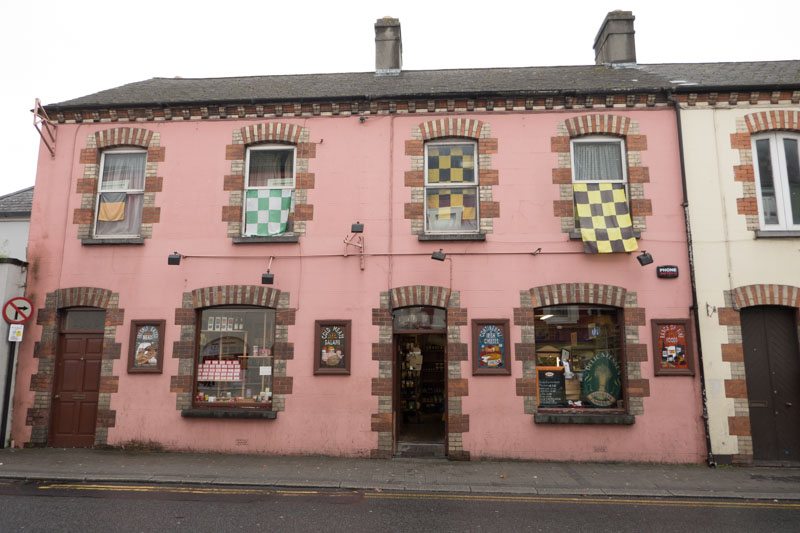 The Cats of Kilkenny
The term Kilkenny cat refers to anyone who is a fighter.
"The origin of this seems to have been the two 'tribes' of cats that lived in Kilkenny in medieval times, one tribe in Irishtown and the other 'foreign' tribe in the walled Englishtown, who would fight each other at every opportunity.
Cromwellian troops appear to have taken barbaric advantage of this peculiar trait through the practice of tying two cats' tails together and hanging them over a line to fight to the death. The Kilkenny cats were known never to lose and their indomitable spirit became associated with similar traits exhibited by the Kilkenny hurling team over the last century." Source
To "fight like a Kilkenny cat" refers to an old story about two cats who fought to the death.
In this anonymous limerick, tho some say it is from Mother Goose
"There were once two cats of Kilkenny.
Each thought there was one cat too many;
So they fought and they fit,
And they scratched and they bit,
Till, excepting their nails,
And the tips of their tails,
Instead of two cats, there weren't any."
Here are Many Great Reasons to Visit Kilkenny.
and, What you should see in Kilkenny Ireland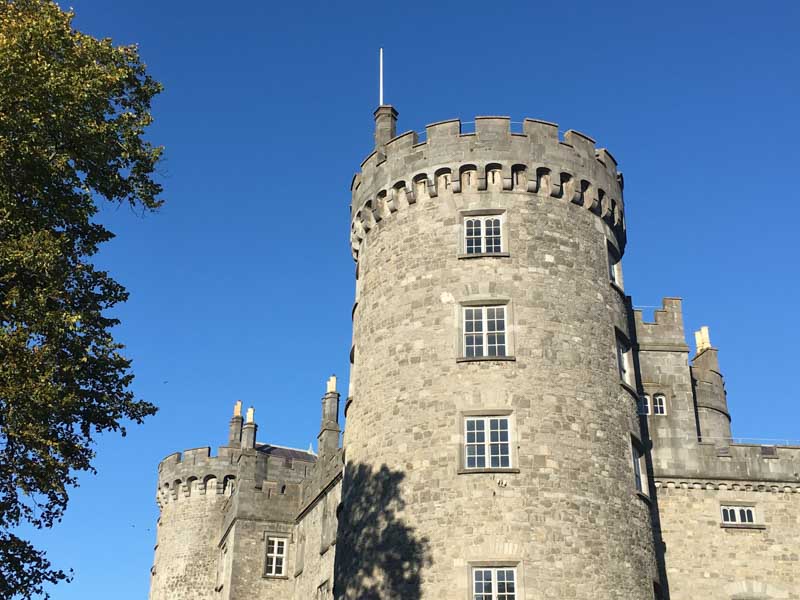 Wander the Medieval Mile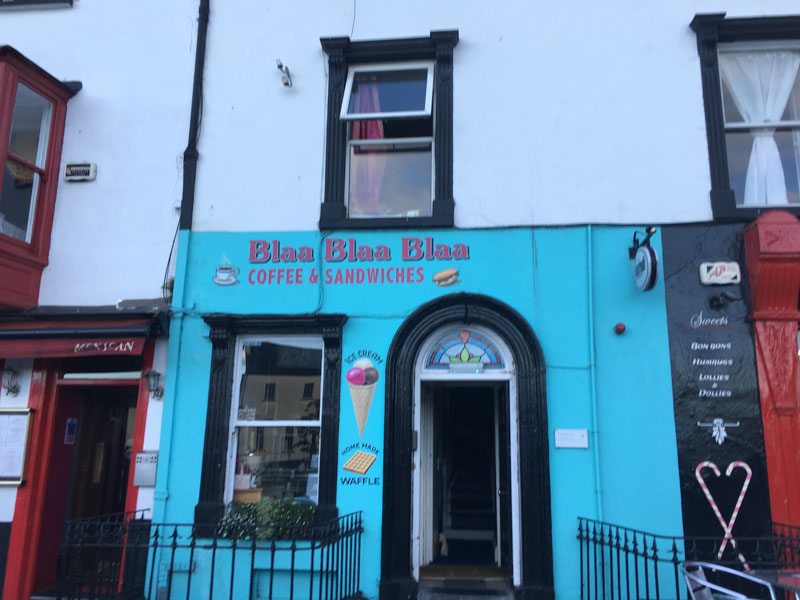 Walk the Medieval Mile, and marvel at just how charming Kilkenny is. The Medieval Mile links Kilkenny Castle to St Canice's Cathedral.
Visit Kilkenny Castle, Rose Garden, and Park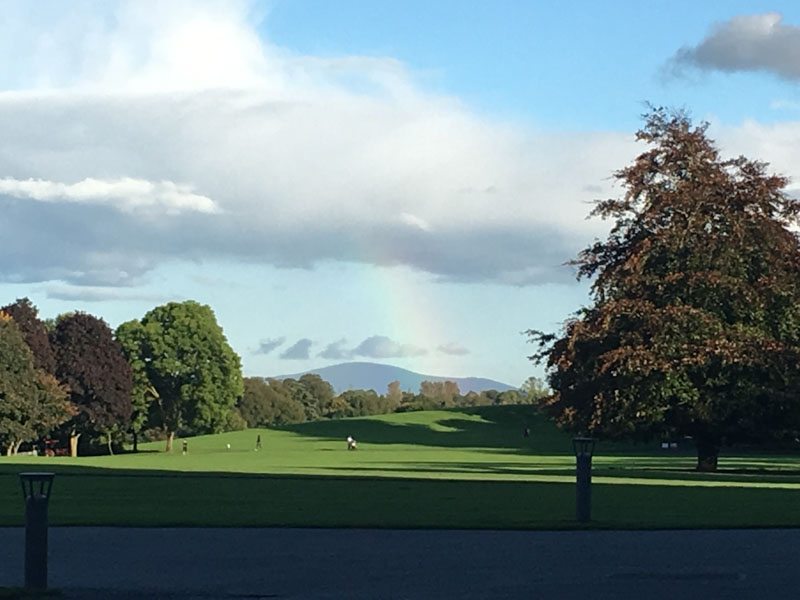 Kilkenny Castle is impressive, but it is the grounds that will astound you. If you have heard Johnny Cash sing about the 40 shades of green in Ireland, you would probably question his Maths. There are probably more shades of green in the Emerald Isle. While the Anglo-Norman castle is impressive, it is the lawns that you need to admire, and the rose garden that will impress you.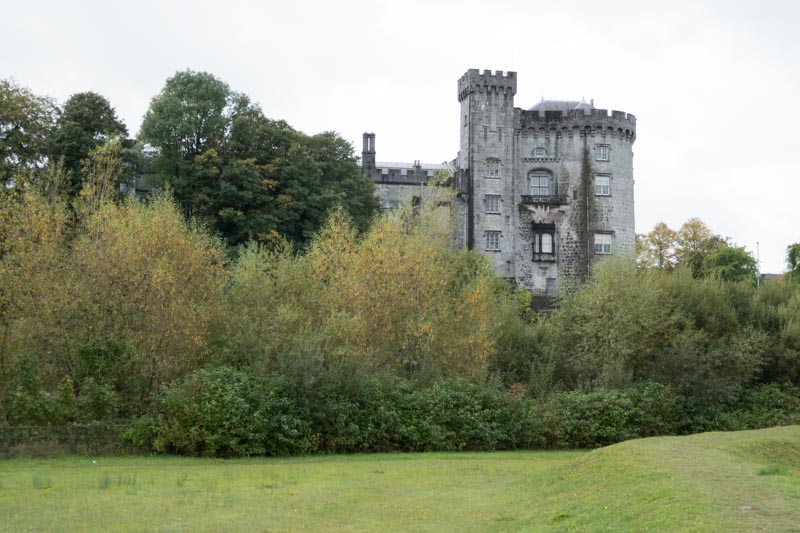 Explore St. Canice's Cathedral and Climb the Round Tower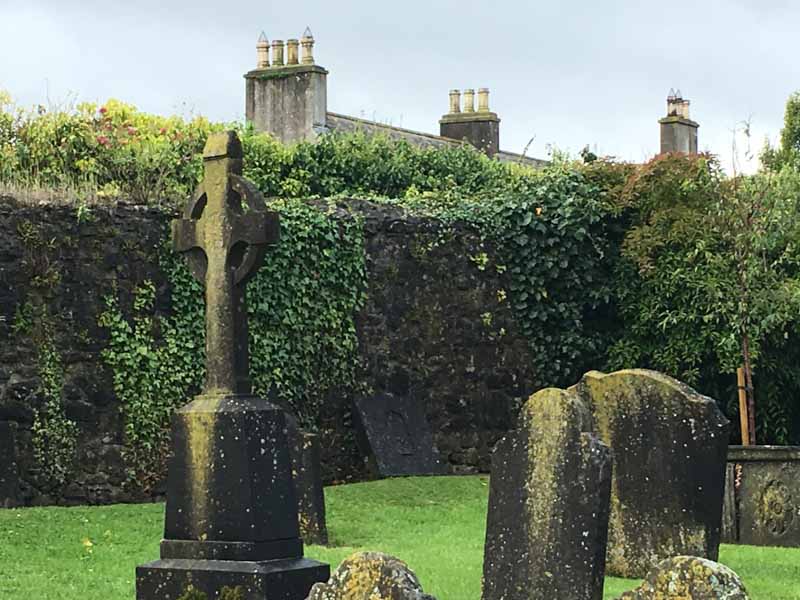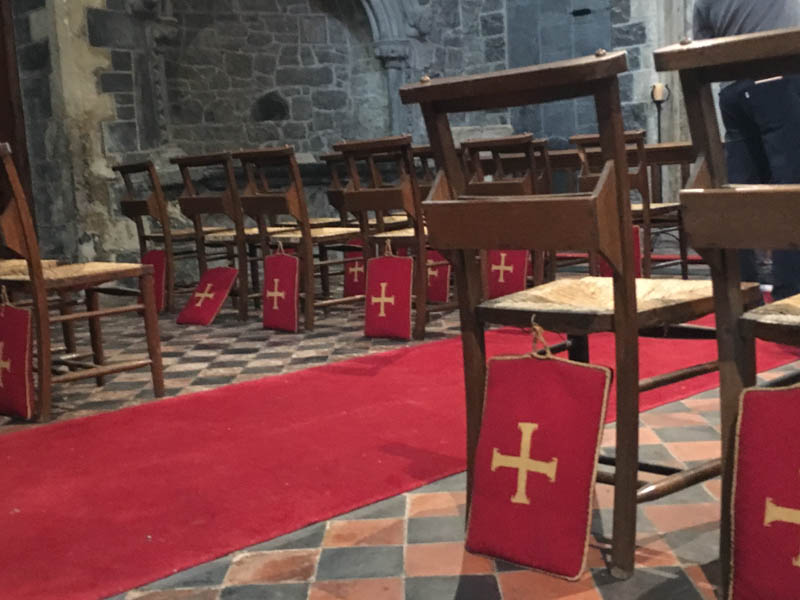 This site was founded in the 6th century and named after St Canice. Cill Channigh is the Gaelic for the Church of Canice, the church that originally stood on the site in the 6th century. Worship has taken place at this site for over 800 years. The round tower is believed to be the oldest surviving structure in the town of Kilkenny. You can climb the tower, for a nominal fee, to view the town of Kilkenny and the surrounding countryside, of Ireland's Ancient East.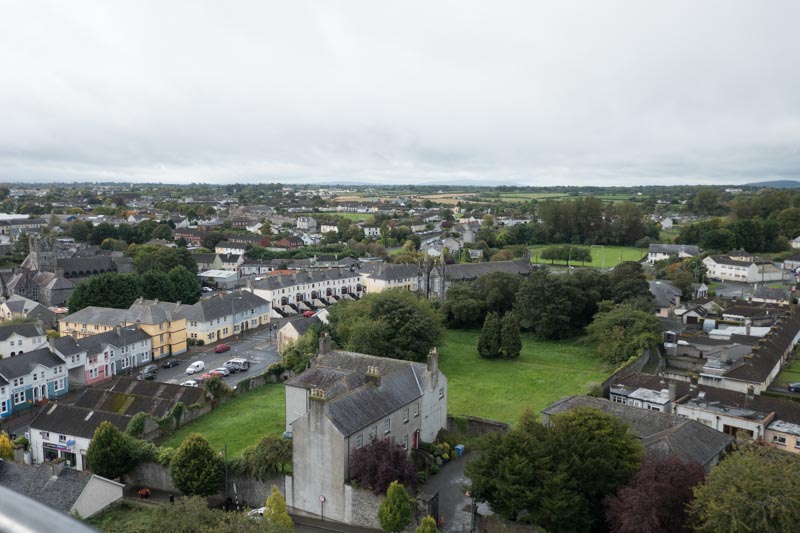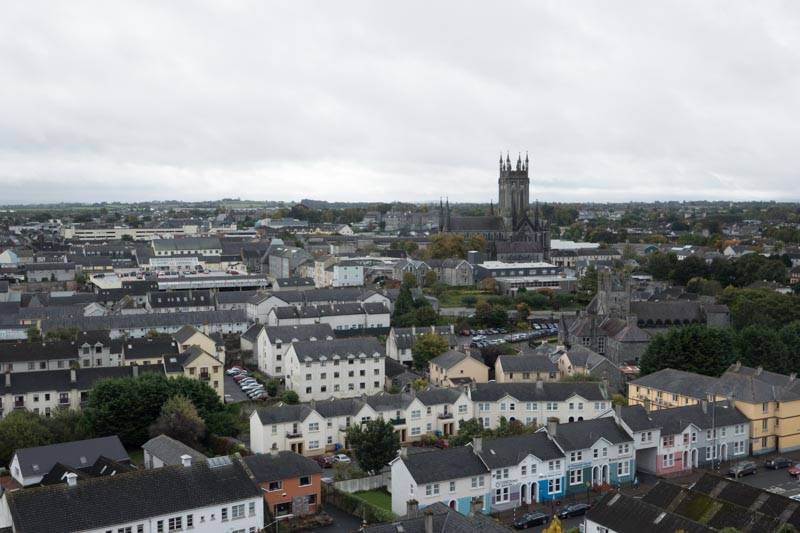 Pay your respects at St Mary's Cathedral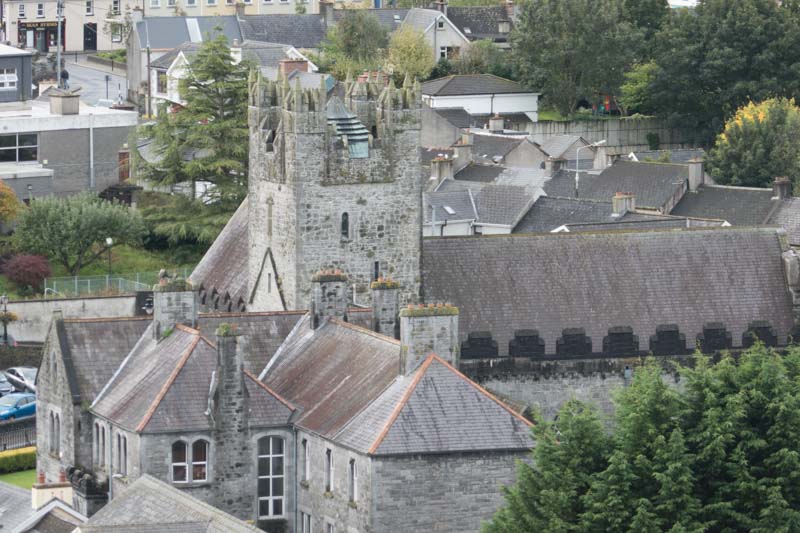 Yes, Kilkenny has two cathedrals, and St. Mary's Cathedral stands tall in the little city.  Visitors are welcome to attend mass and to explore this wonderful church at leisure. The church was commissioned in 1840
Sense the magic at The Black Abbey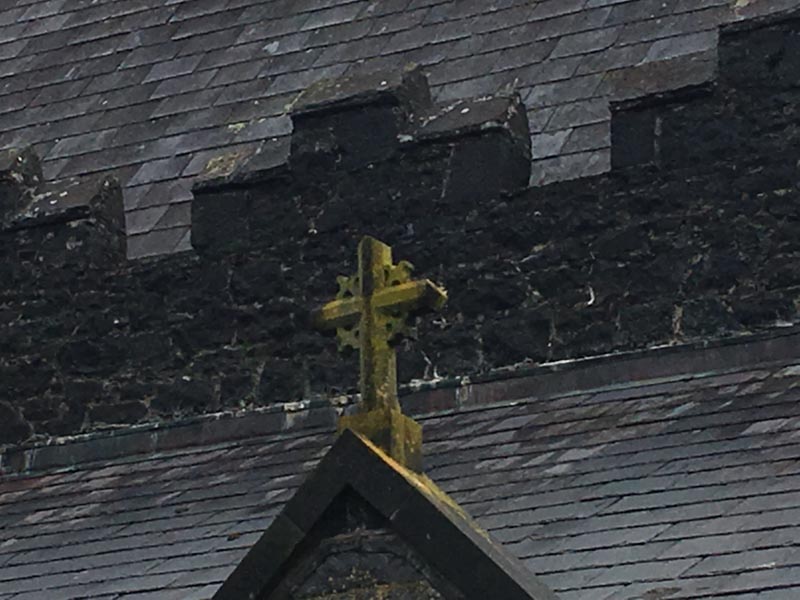 Just behind The Pumphouse Pub, where we stayed is The Black Abbey. Our hosts had told us to visit the abbey and to feel a 'sense' of magic and eeriness. It is called The Black Abbey because it was a part of the Dominican Priory and the name came from the Black Friars, which was what the Dominicans were called.
Explore Rothe House & Garden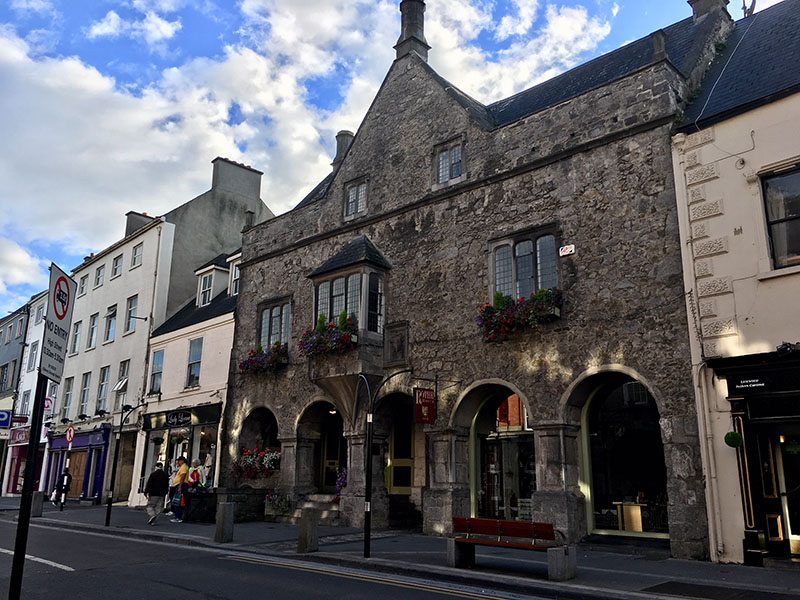 Rothe House is a unique Tudor merchant's townhouse, built between 1594 and 1610, and located on the Medieval Mile of Kilkenny. The house frontage is deceptive, as there are three houses, one behind the other, which John Rothe Fitzpiers built to house his large family.
Walk along Riverbank.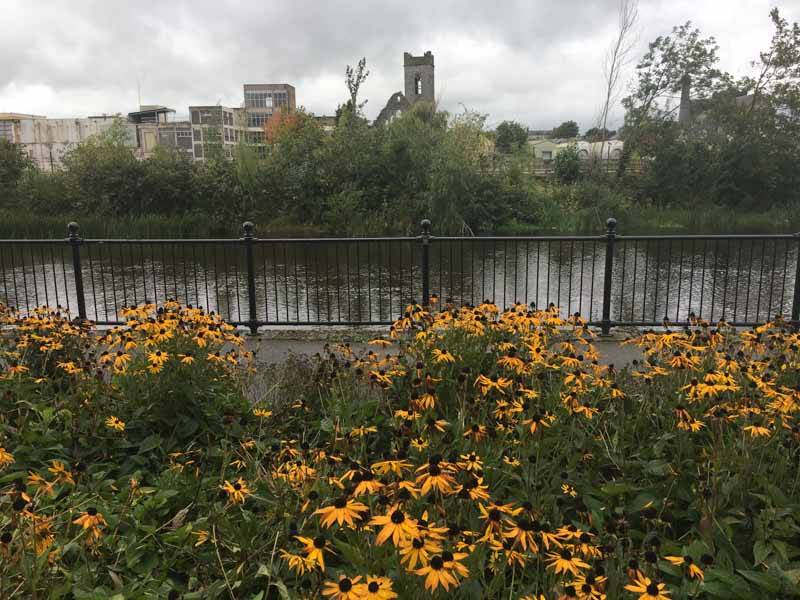 Walk along the tree-lined River Nore. It is pleasant, and the people are really pleasant. You say hello to everyone you pass, and discuss the weather, hurling any other topic that comes up. It is the Irish way.
Visit haunted Kytelers Pub – learn about Ireland's Last Witch.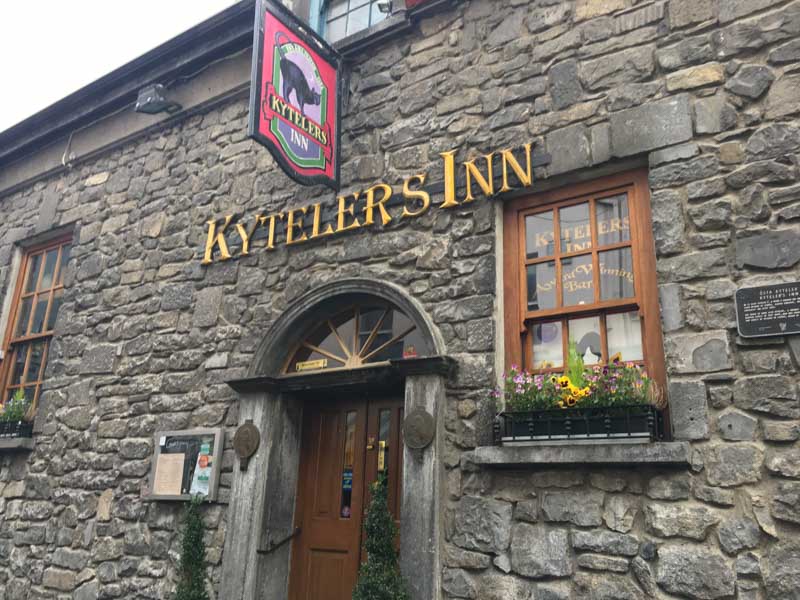 Kytelers Pub is iconic, haunted and yes touristy, but it is a cute Irish pub space. The alleged last witch in Ireland, Dame Alice Kytler, was born in Kilkenny in 1263.  She was widowed four times, with allegations that she had poisoned all her husbands.  They held the Kilkenny Witchcraft Trials, but she managed to escape to Europe, or she would have been burned at the stake. Her former home was burned down but has been rebuilt, and you can now dine at Kytler's Inn and enjoy trad music.
Do the Smithwick's Beer Experience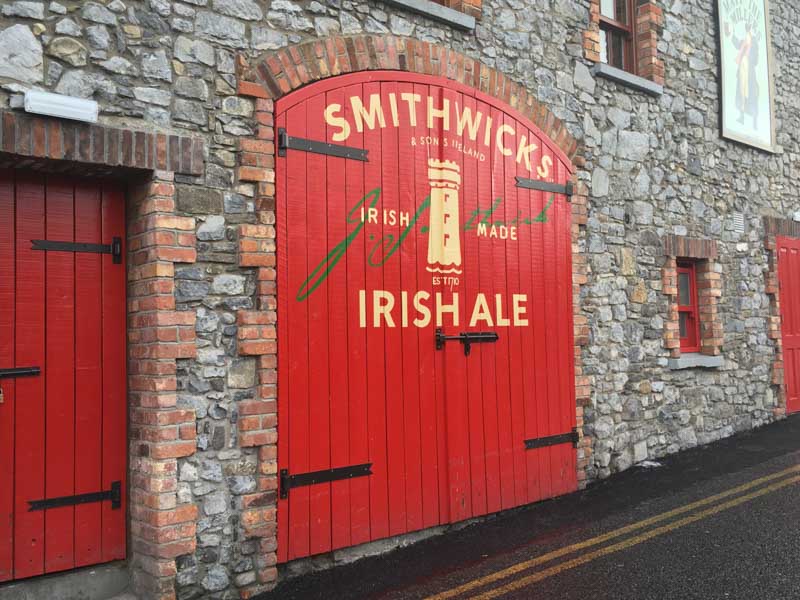 You can't go to Ireland and Kilkenny and not do a Kilkenny beer visit. This is one of the many great reasons to visit Kilkenny. As you wander Kilkenny's Medieval Mile, viewing the merchants' houses and historic pubs, you will see Smithwick's Brewery.  Smithwick's are older than Guinness, having been started in 1710 by John Smithwick in Kilkenny.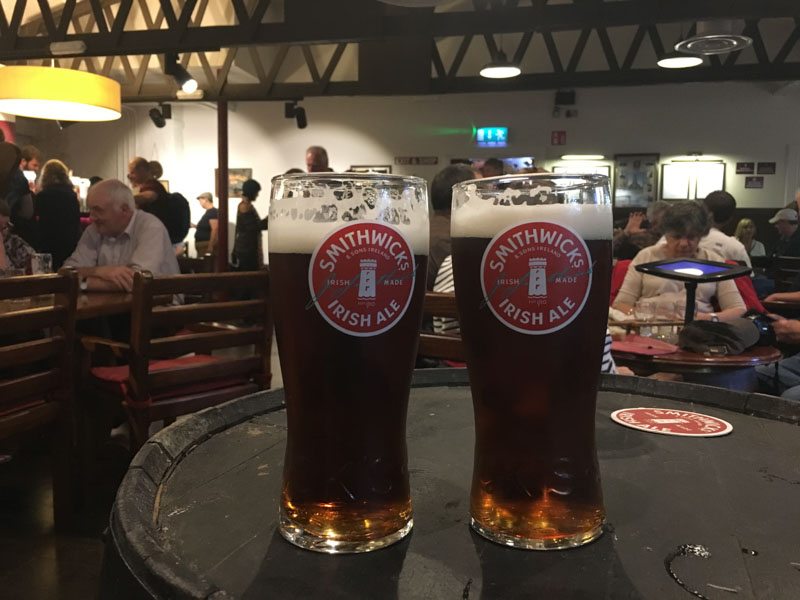 We were told by our publicans that nearly every person in Kilkenny worked at, or had something to do with the brewery. The site has now been sold but returned to the people of Kilkenny, who are yet to decide what to put on the large plot of land. The Smithwick's Beer Experience, however, takes you through the history of this oldest brewing company and culminates in tasting the famous Irish red ale-style beer. It's good.
You MUST, MUST, MUST visit The Hole in the Wall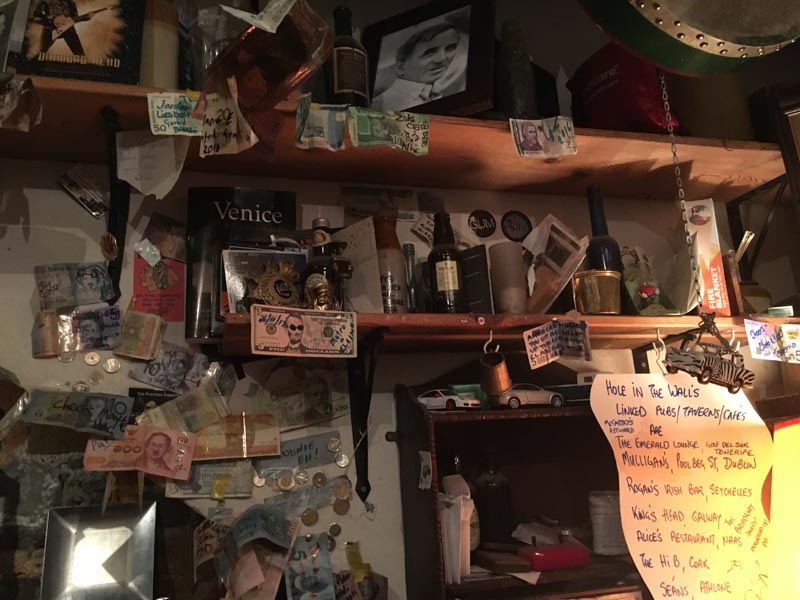 It's hard to know where to start with this place. This bar is in a converted 16th-century townhouse of once wealthy merchants, making it possibly Ireland's oldest pub. Bought and renovated by a consultant cardiologist who amongst other things, was Metallica's doctor, this is Ireland's oldest pub and is the best place to go for some craic. This really is a hole in the wall and seating is at a premium. Join Dr. Michael Conway, as he has impromptu music nights upstairs, and where you join in no matter what. Watch him plays rocks…seriously, they are rocks, and it is good, plus he is a very very nice man.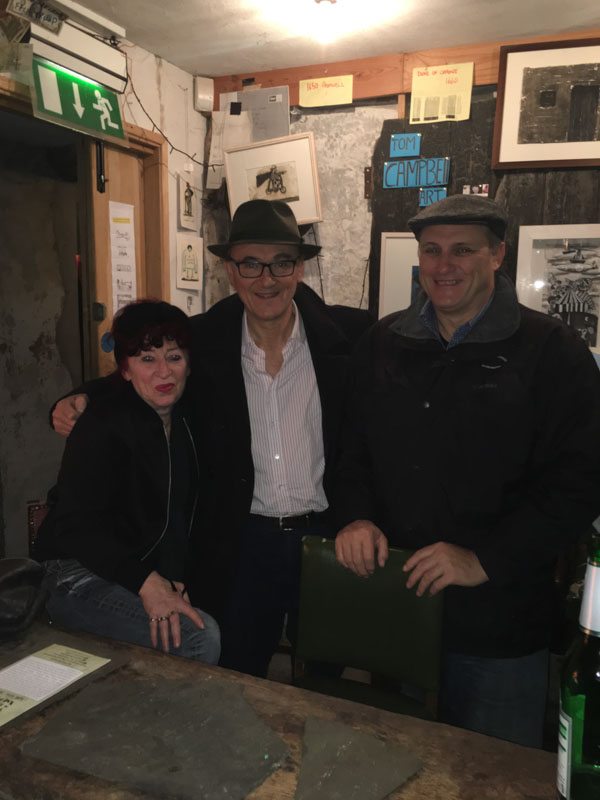 "If you ever go to Kilkenny
Remember the Hole in the Wall
You may there get drunk for a penny
Or tipsy for nothing at all."
Unknown, circa 18th Century.  (Source)
Visit the pubs of Kilkenny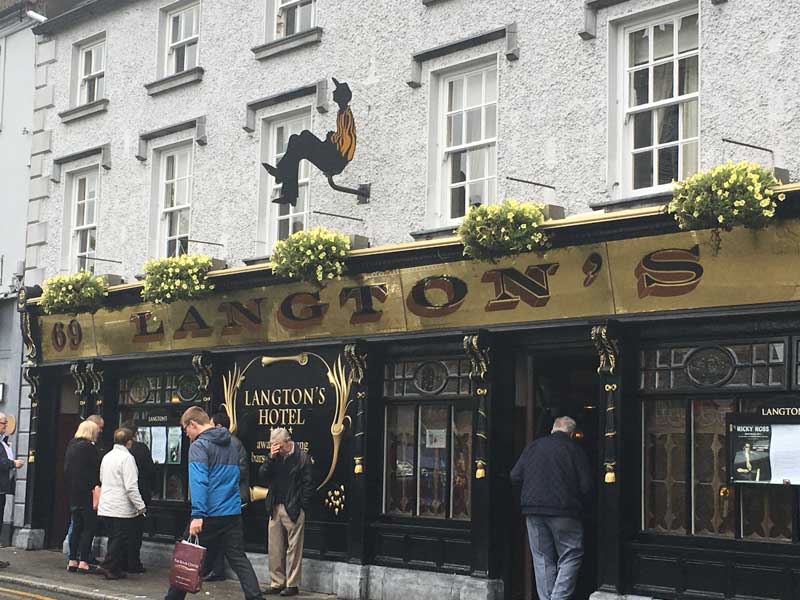 Kilkenny has a lot of pubs. Ireland has a lot of pubs. It would be remiss not to visit as many as you could when you are visiting Kilkenny.
There are Many great reasons to visit Kilkenny in Ireland. Bet you can add more to these.