While many people have heard of the spectacular Ring of Kerry in Ireland, you must explore The Ring of Beara which is absolutely not to be missed. The Ring of Beara in Ireland is one of the most dramatic circular driving routes, in Ireland. We did the Ring of Kerry, and yes it was amazing, and we drove the Ring of Dingle, and it was also incredible, but …it was The Ring of Beara that blew our minds.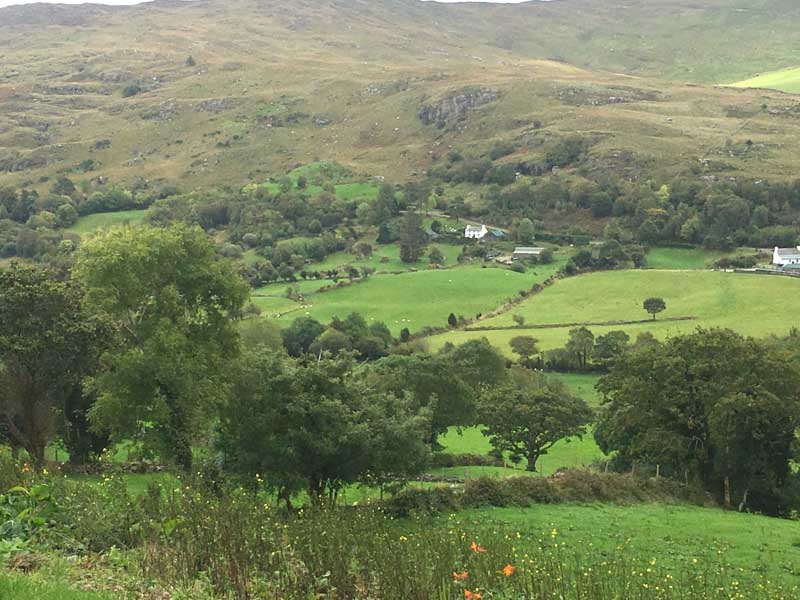 Why is The Ring of Beara so special?
I guess the major reason that it is a hidden gem is because the tourist buses cannot negotiate the tiny roads, the hairpin bends or switchbacks, nor negotiate Healey's Pass. It is a shame as they won't see the black-faced sheep which wander the roads, nor visit the little villages of Aillihies, Adrigole, Ardgroom, Eyeries, and Castletownbere or take the cable car to Dursey Island, and see Skellig Michael, of Star Wars fame on a clear day.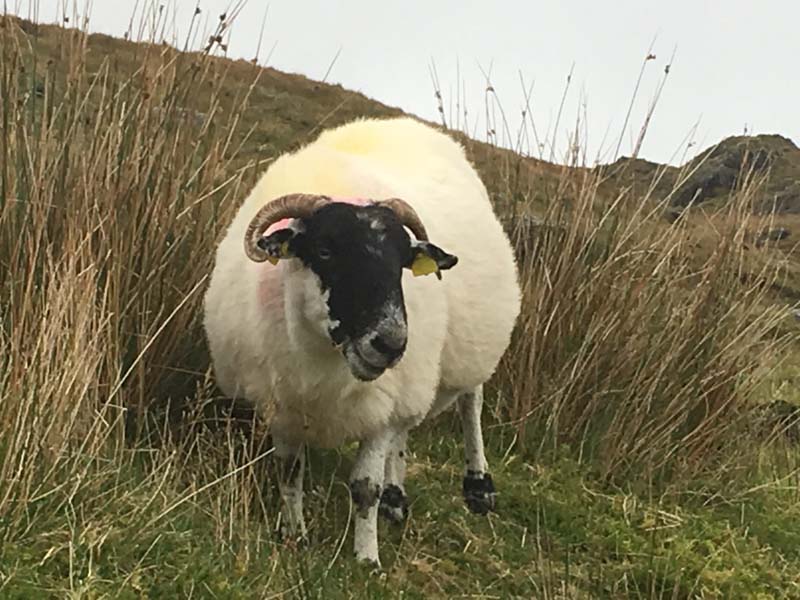 They will miss the two mountain ranges, which run down the center of the peninsula, the Caha Mountains, and the Slieve Miskish Mountains, which fog over ominously. Rest assured I will share with you what you have missed.
The only other traffic you will see are walkers and cyclists because they know a good thing when they see it, and a lone car every once in a while. It was good for us as we could park in the middle of a little country lane and take photos, or even on the side of a dramatic cliff, though stopping is sometimes too precarious as you will see with some of our photos taken from a moving car.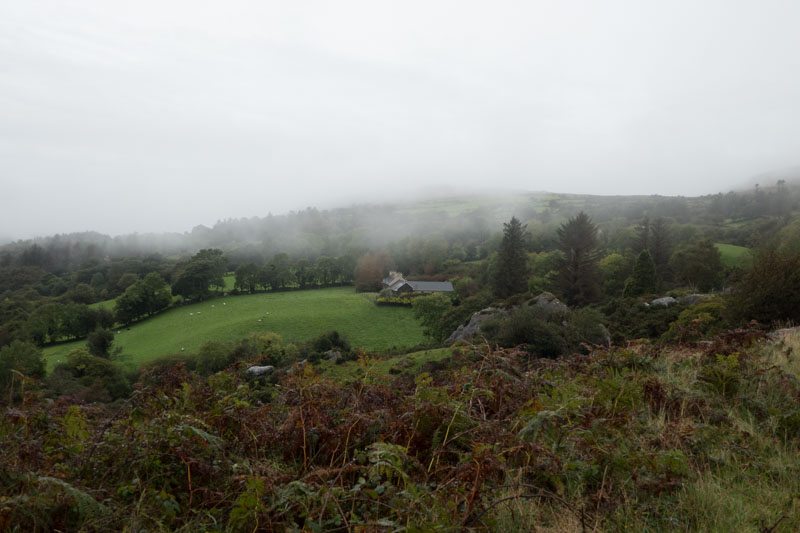 The Ring of Beara and any back lane in Ireland is where you raise a finger in acknowledgment to a passing car, walker, cyclist, or farmer because that is the Irish way. You also need to be prepared to share the magnificent Ring of Beara with us, and to back up to a cut in to allow a car to get past, because trust me, two cars cannot pass at the same time on some of the roads.
The Ring of Beara is where you stop and allow the farmer and his wife to lazily let their cows wander across the road, and you love it because you get out and chat about the weather, which is always an excellent Irish conversation starter, as the cows meander this area.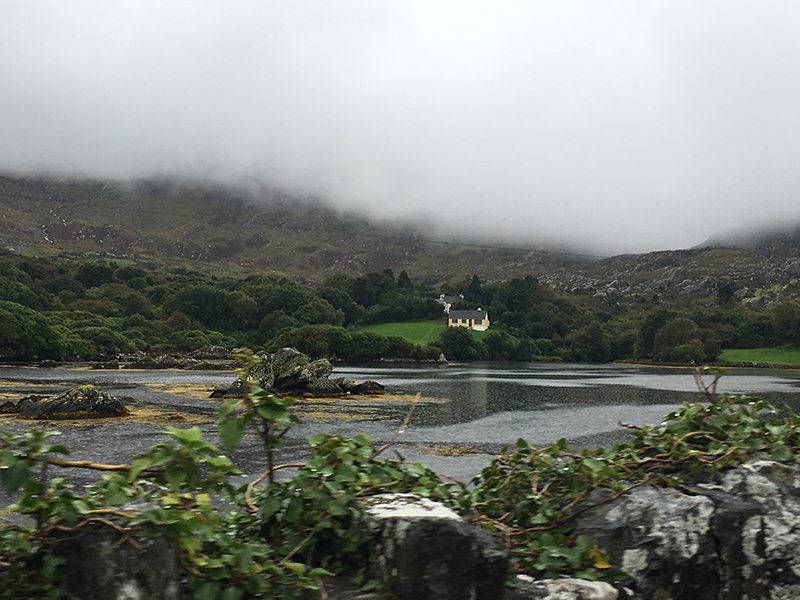 Why The Ring of Beara represents Ireland
I feel like we should keep the Ring of Beara in Ireland a secret rather than see so many people put it on their must-do list, but seriously the Ring of Beara in Ireland is magical, mystical and personifies Ireland. You go from greener than green pastures, to dramatic cliffs, to welcoming little villages, to that rawness that IS Ireland.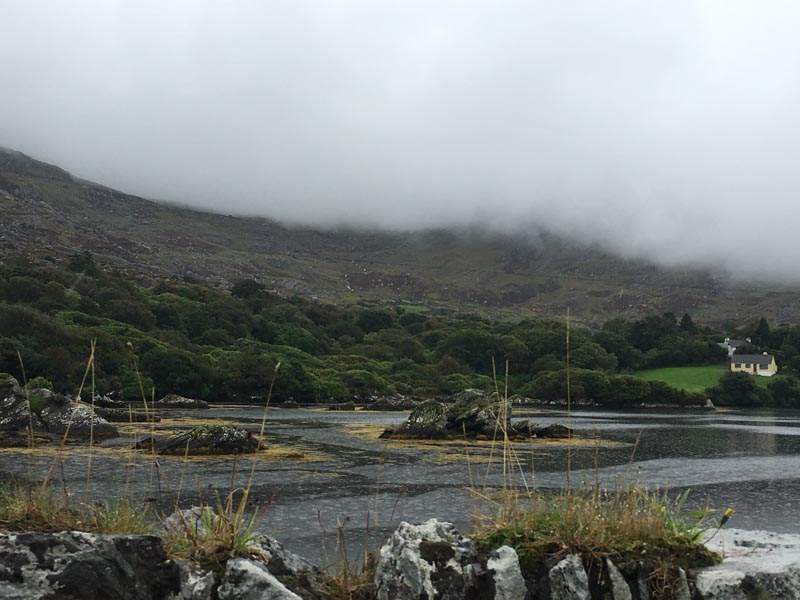 About Kenmare – Gateway to Ring of Beara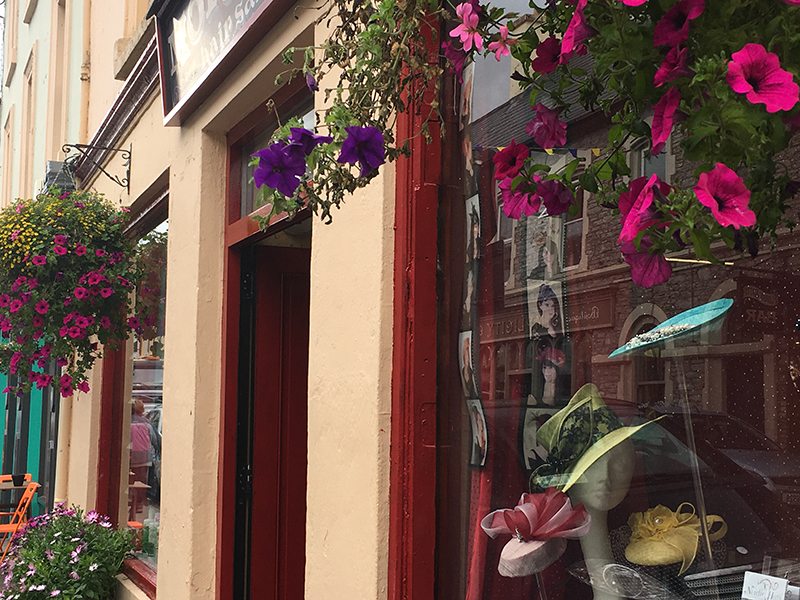 We were staying in Kenmare, a picture postcard perfect town, and the gateway to The Ring of Beara. We had arrived from the overrated Cobh in Ireland, and after a quick lunch went straight to do a portion of the ring. We also had the entire next day to explore the Ring of Beara, and I could have done this 137km or 82-mile road trip again and again.
Kenmare is in County Kerry, and is a trendy and pretty city and was awarded Kerry's first Heritage Town. It has a lot of very good restaurants, lots of shops, and some damn good pubs. We stayed at O Donnabhains Bar, which is one of the most photographed shop frontages in Ireland, having featured in many commercials and movies. Kenmare is close to Killarney National Park, 10,000 hectares of woodland and magical mountains.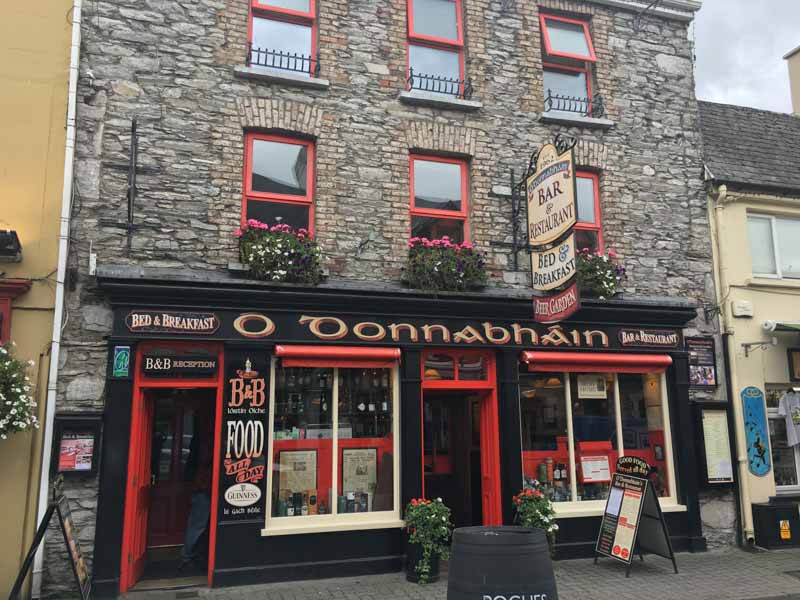 What you will see when you explore The Ring of Beara in Ireland
Some highlights of The Ring of Beara in Ireland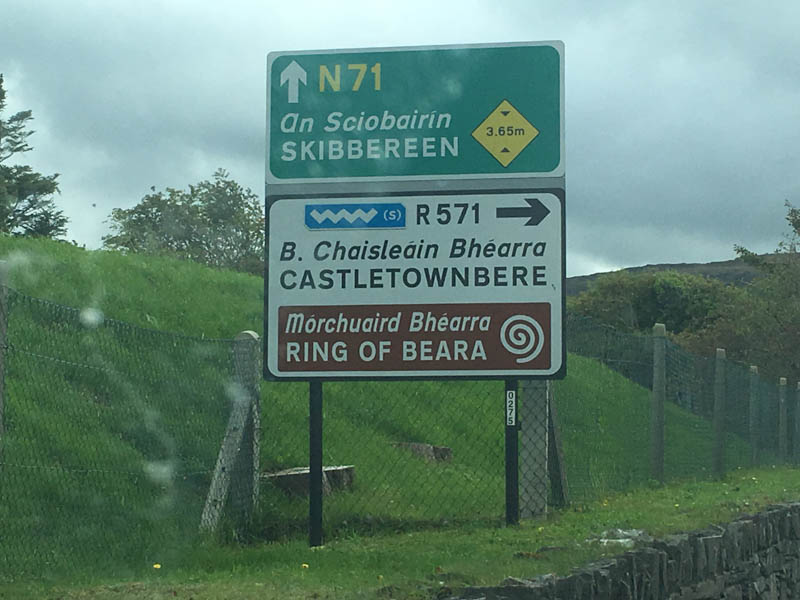 Molly Gallivan's Cottage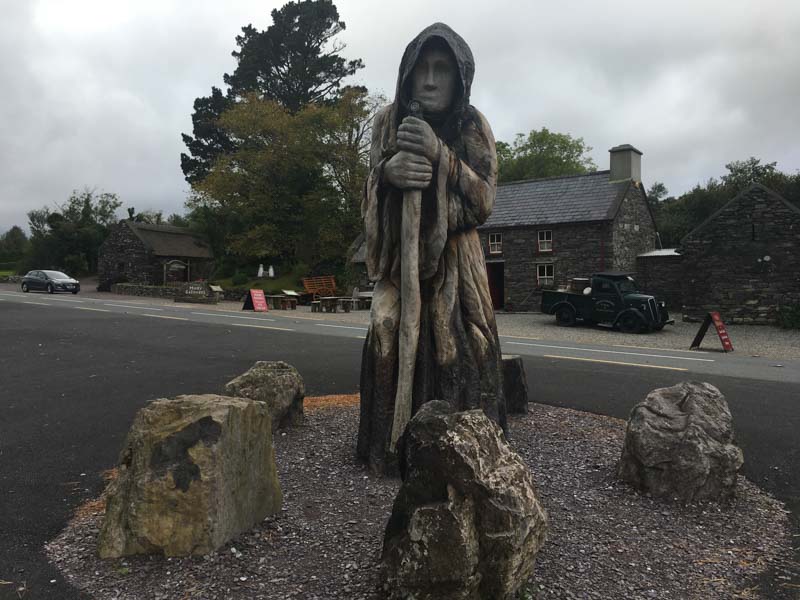 Molly Gallivan's Cottage and tea rooms look over Druid's View. Molly Gallivan was a single mother of seven children, who struggled to feed her family during the famine. So she did what resourceful Irish women do, she made her own homemade whiskey, or poitin, called 'Molly's Mountain Dew,' which she sold illegally. So I guess she was an illegal bootlegger, but well done Molly.
Caha pass
Passing through the tunnels of the Caha Pass is a little scary as you hope like hell that no-one is coming the other way. With the fog thickening as we drove through, and that rain coming down it was an experience. Caha Pass was hewn from the rocks, and this tunnel forms the border with County Cork.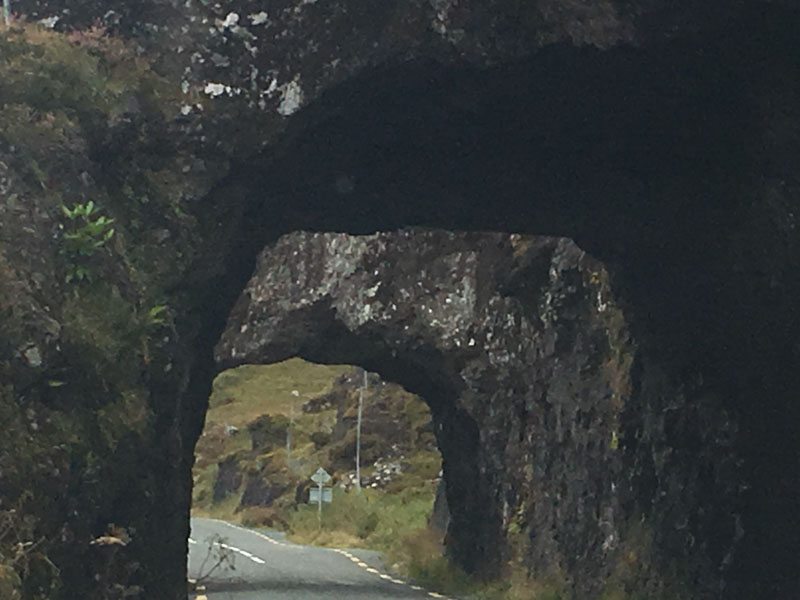 Healy Pass on The Ring of Beara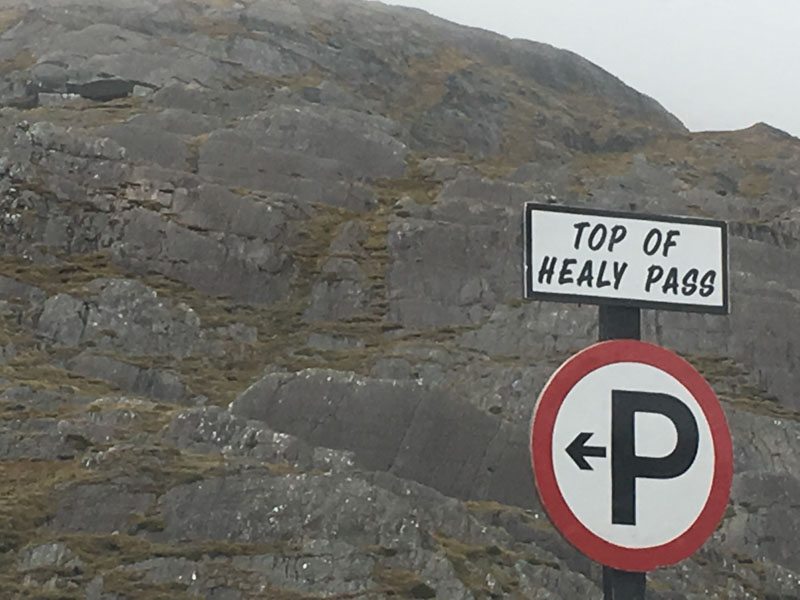 We climb to the 330metre summit of Caha Mountains, called Healy Pass from the village of Adigole. There are lots of blackfaced sheep, switchbacks, barren hills, rivers, and streams, and it insanely remote, isolated and stunning. At the top, you can look over Glanmore Lake, and to Macgillycuddy's Reeks, Ireland's highest mountain range. From the town, you make the steep descent, along a very tiny road you arrive in the beautiful village Lauragh; and you want to live there forever.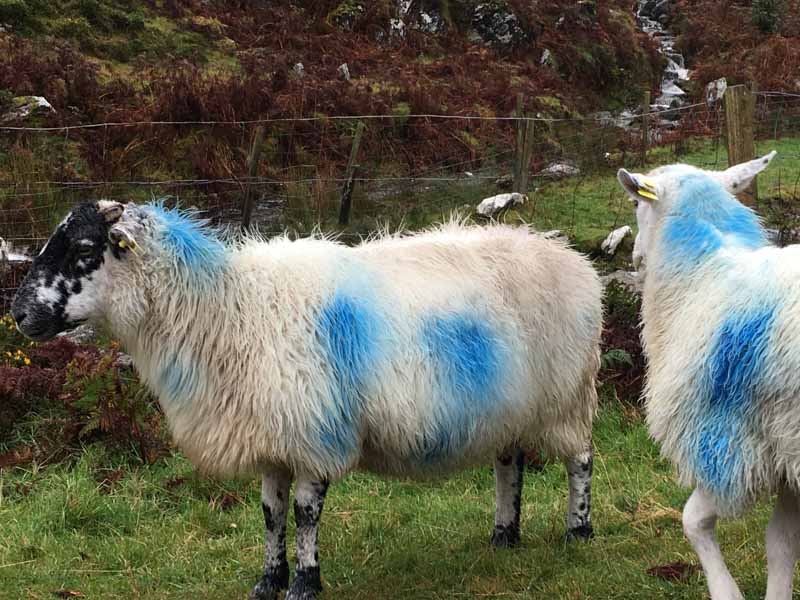 *The sheep have vegetable dye on them so the owners know which sheep are theirs. They are a little proprietorial with sheep
Dursey Island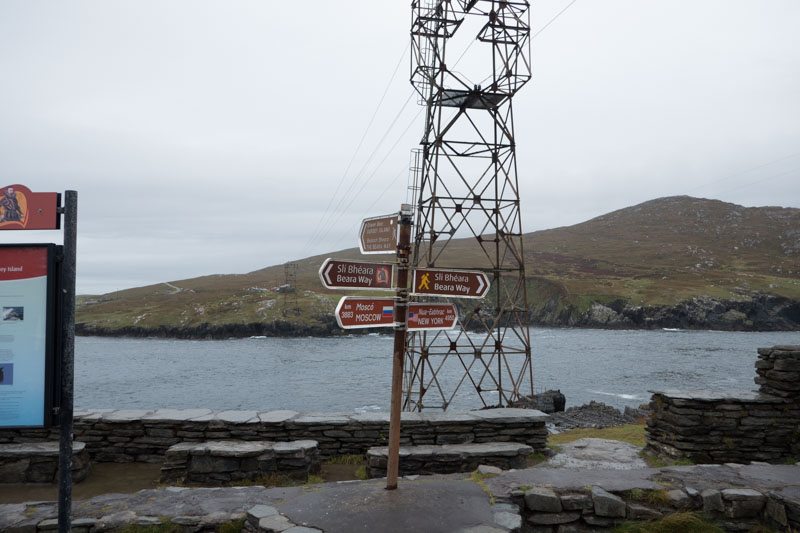 Ballaghboy Cable Car connects the Beara Peninsula to Dursey Island, the most westerly of Cork's inhabited islands It is "the only cable car that traverses open seawater in all of Europe." It takes 10-minutes to get over the Wild Atlantic Way, 250 metres above the strong tidal waters …if the cable car is running. It often isn't due to wind, and on the day we went, we had to view the island from the other side. Consequently, we didn't get to see Skellig Michael on that day, but we did when we nearly got blown off the Cliffs of Kerry on another day.
The Villages of The Ring of Beara
Castletownbere  – de facto capital of Ring of Beara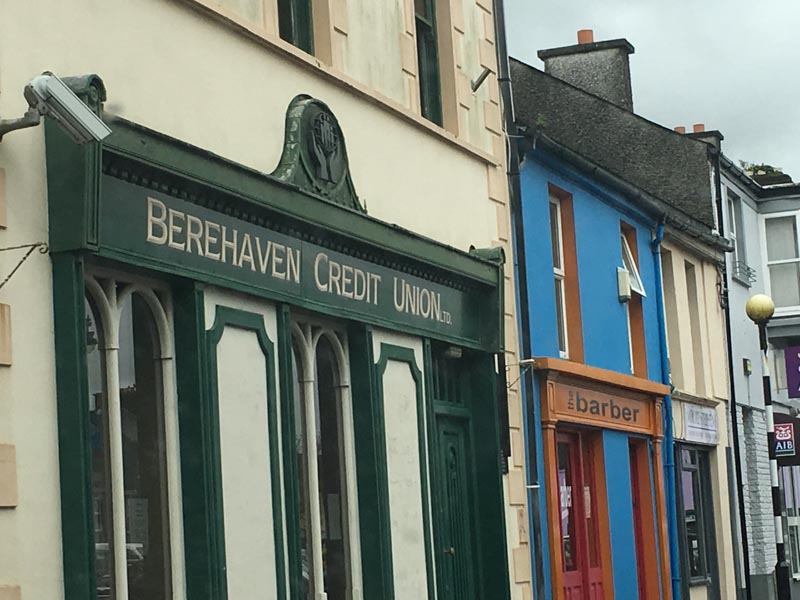 Castletownbere is the de facto capital of the Ring of Beara and overlooks Berehaven Harbour. It is home to one of Ireland's largest fishing fleets.
The village of Glengarriff
The village of Glengarriff is the unofficial gateway to the Beara Peninsula. The locals call it 'The Natural Meeting Place,' and the harbour is There are regular boat trips to Garinish Island, but unfortunately, we didn't have time for this.
It is no surprise that this remote region of Ireland attracts its fair share of artists, hippies, and alternate folk, who sit very comfortably next to the farmers who have had their lands for generations. The Ring od Beara is such an area of contrasts that it all works well in completing the picture.
Attractive Adrigole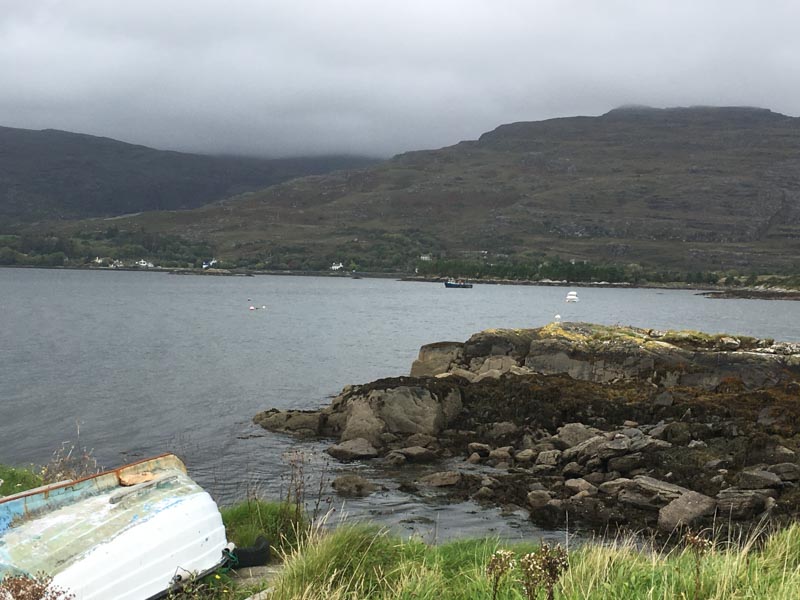 Hungry Hill (685m, 2,253 ft) watches over the village of Adrigole, on the north-western shore of Bantry Bay. It is home to the highest waterfall in Ireland, and also the gateway to Healy's Pass.
Allihies – the most remote village in Ireland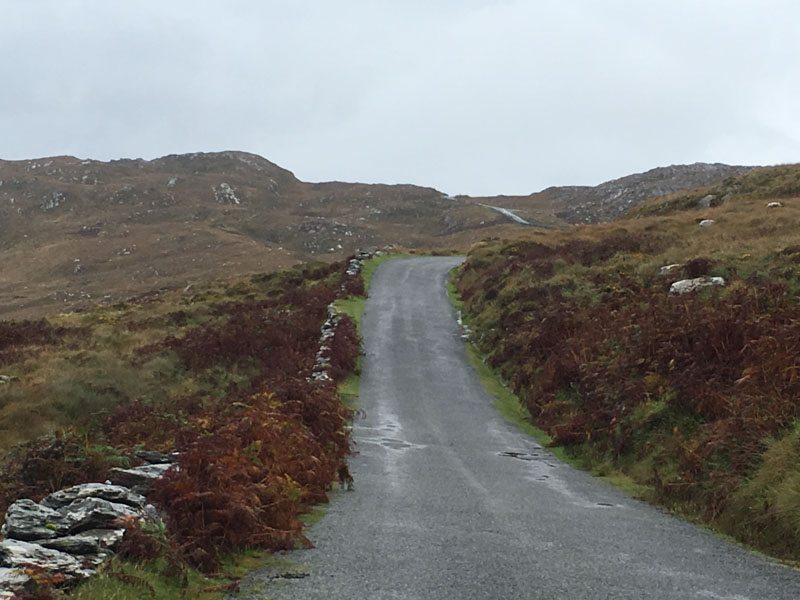 Allihies has been described as "the most remote village in Ireland, in that it's about as far as you can get from Dublin without falling off the edge." Allihies is an old copper town, and you can visit the Allihies Copper Mine Museum, talk to the local people who run it while enjoying a cuppa with them. The Irish love to talk, and they can impart on how they know they are living in God's own area, even if it is one of the remotest regions in Ireland ..or maybe it is just because it is so remote. When the mines shut, many people moved to Butte, Montana, another very remote area in the world. It must be something in the blood, perhaps.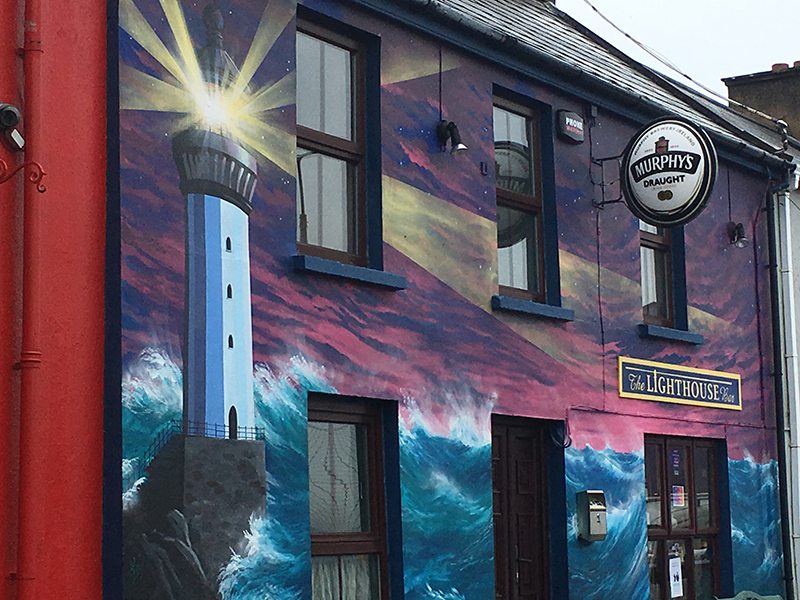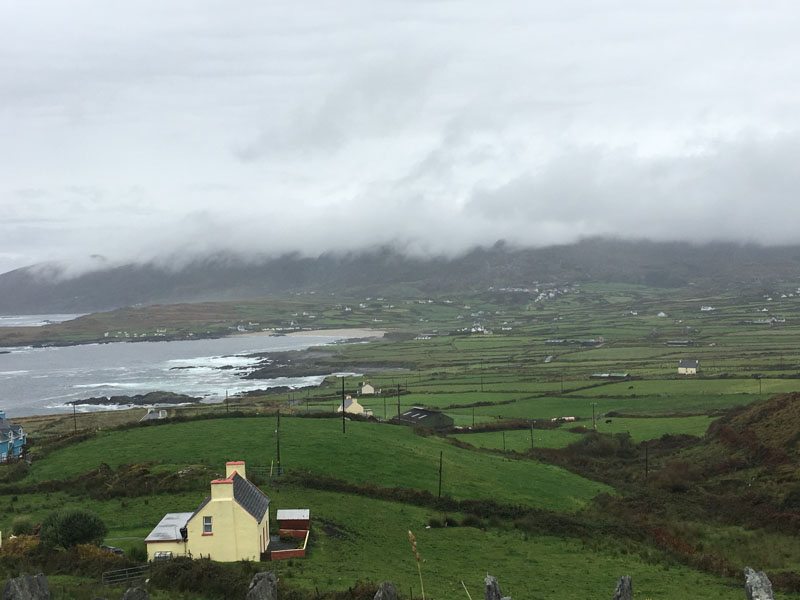 Colourful Ardgroom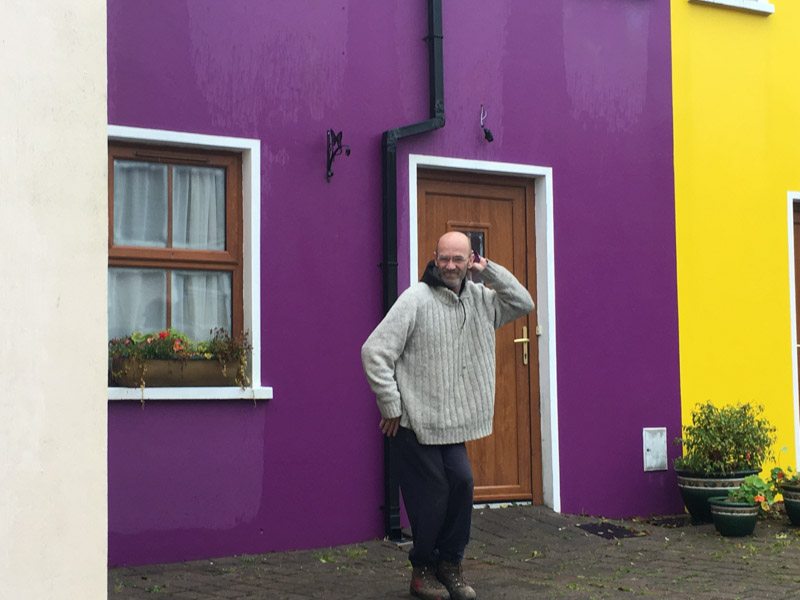 This is one of the most colourful and beautiful villages in Ireland. Near the village lie some megalithic monuments, and a 3,000-year-old ceremonial stone circle still exists.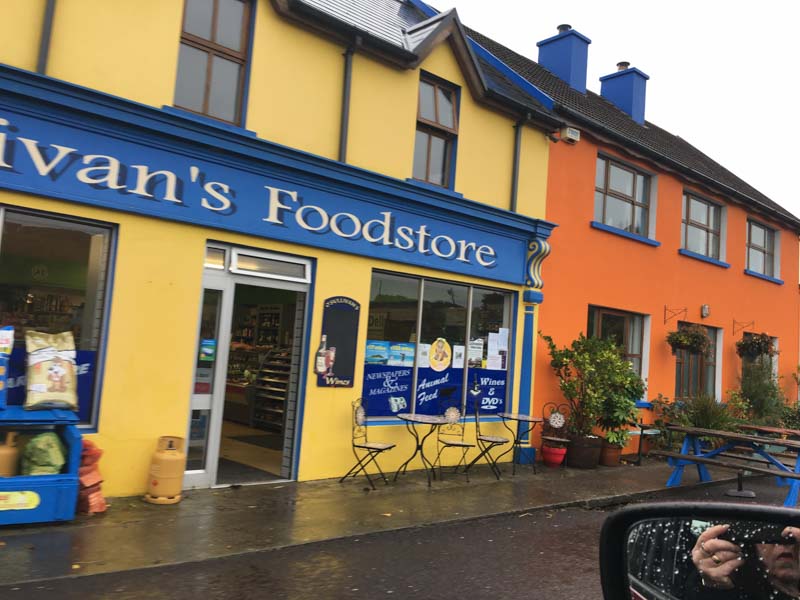 Magical Eyeries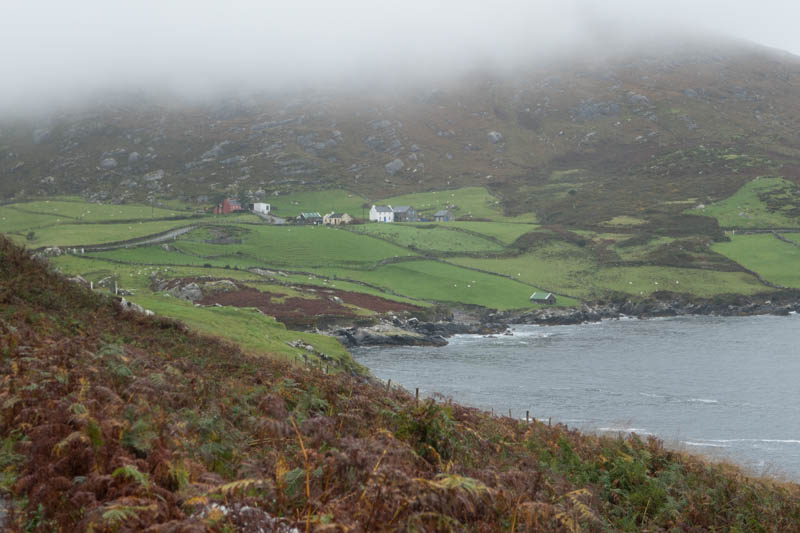 Another very picturesque and colourful village on the Ring of Beara is Eyeries, overlooking Coulagh Bay. The contrast between the green fields, the rocky mountain ranges, the angry oceans and these picture postcard perfect villages, is why this area is so special. Eyeries is said to be a place of magic, and where you must visit for some good old Irish craic. We wished we had stayed on the Ring of Beara for more than two days.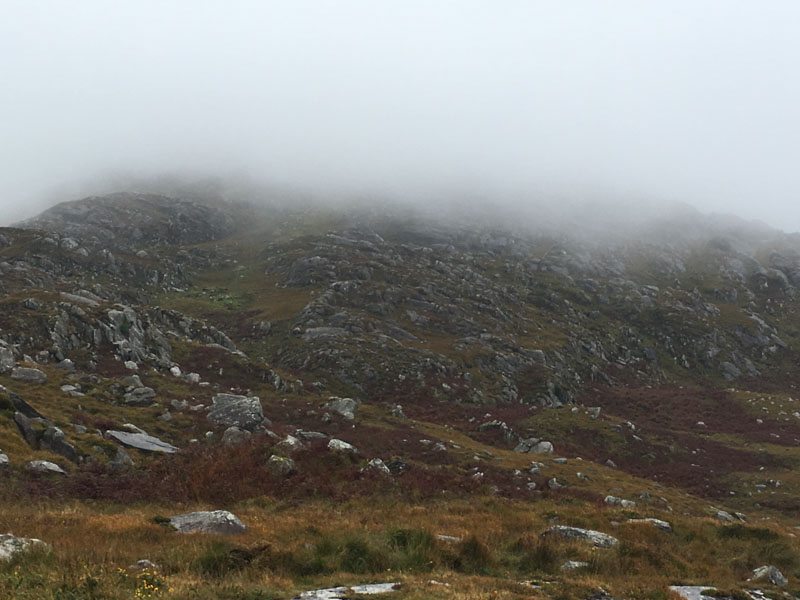 The beautiful village Lauragh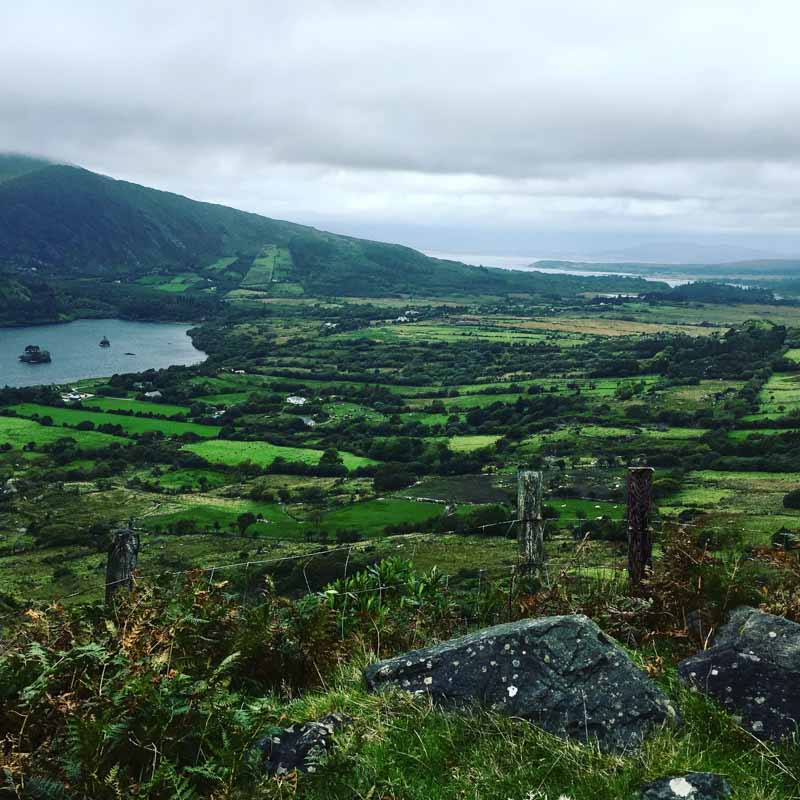 Midway between Kenmare and Castletownbere on Ireland's stunning 2,500km coastal driving route The Wild Atlantic Way, is Lauragh. Many cyclists, anglers and walkers base themselves in this idyllic area.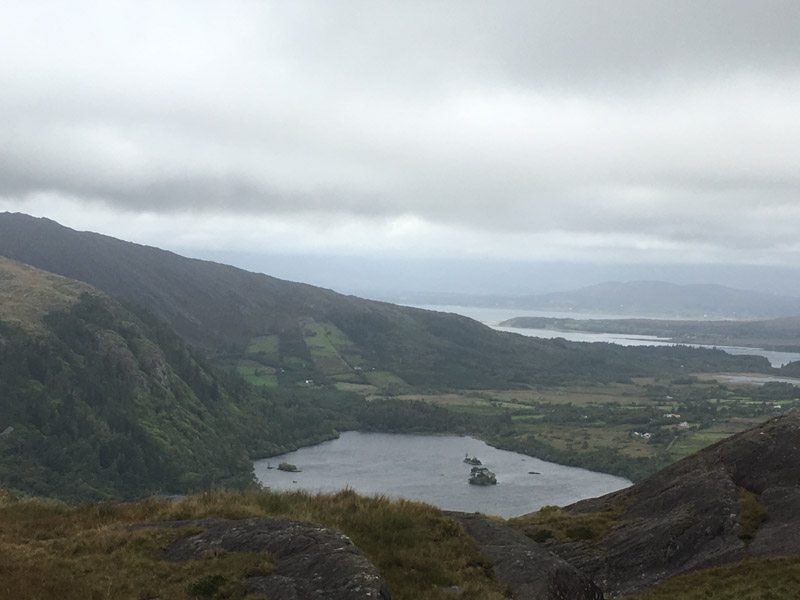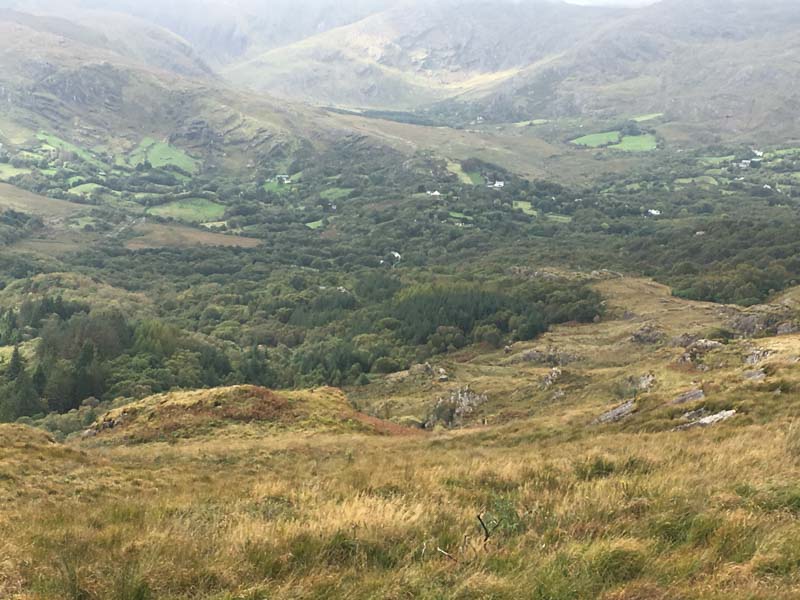 I guess you can tell we loved this experience, so You must explore The Ring of Beara in Ireland – or maybe not.