Bolivia is a beautiful country, and Sucre is said to be one of Bolivia's most beautiful cities.
Outside my Front Door is a series of posts by fellow travel bloggers who share what is … outside of their own front door
Brig and Dan have been travelling through Central and South America since the start of 2013. Desperately in need of a rest and somewhere awesome to spend Christmas, they found Sucre and made themselves at home. Since then they've been working on Sucre Life, the definitive guide to life in Sucre.
Sucre is said to be one of Bolivia's most beautiful cities.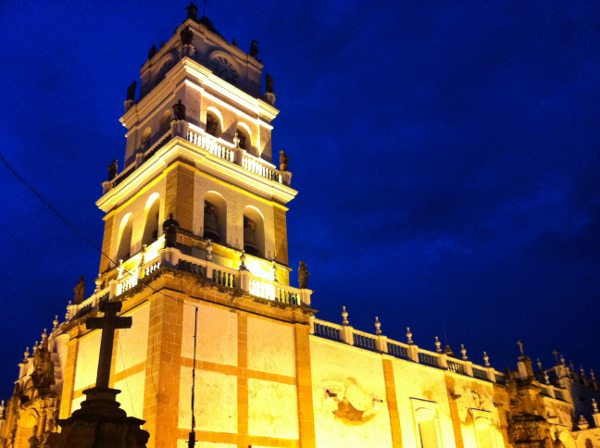 For much of 2013 both our front door and what lay outside changed on an almost daily basis. Countless scenes unfolded as we traveled through Latin America: everything from ruin-filled rain-forests to vast sandy expanses. But as the year drew to a close, our travel pace came to a much needed halt, and with that our front door has become a welcome, wooden constant in our lives. The outside, too, has settled. Now when we step outside our front door we're greeted daily by the Bolivian city of Sucre, a sea of white and terracotta.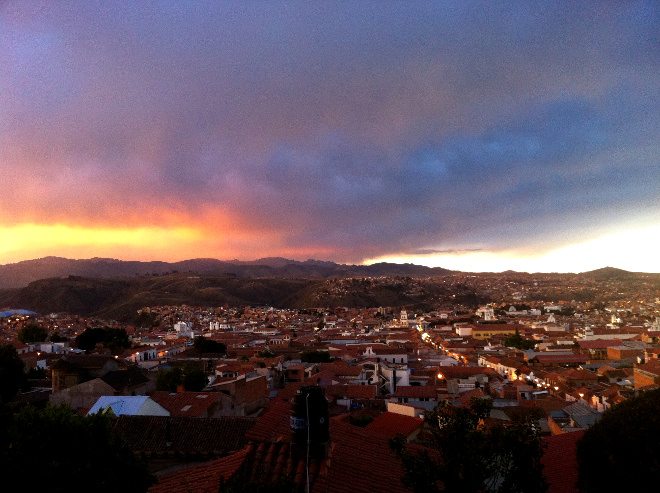 Sucre is one of those rare gems, a city both European enough to feel like home and "foreign" enough to offer a rich and fulfilling travel experience. The European-ness comes from the city's origins. It was founded as a colonial outpost for the Spanish elite to enjoy the wealth pouring from the nearby Potosi silver mines. Sucre quickly became a center of power in the region with jurisdiction over an area encompassing most of modern day Bolivia and Paraguay, along with parts of Peru, Chile and Argentina. The city grew into a colonial paradise, filled with magnificent homes and churches each painted a pristine white in accordance with laws which remain to this day, earning the city its nickname "la ciudad blanca" (the white city).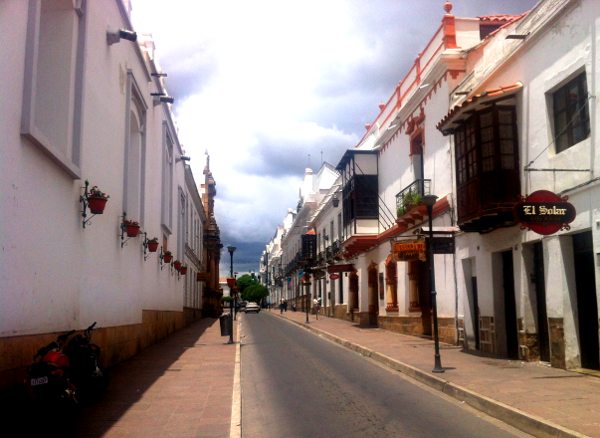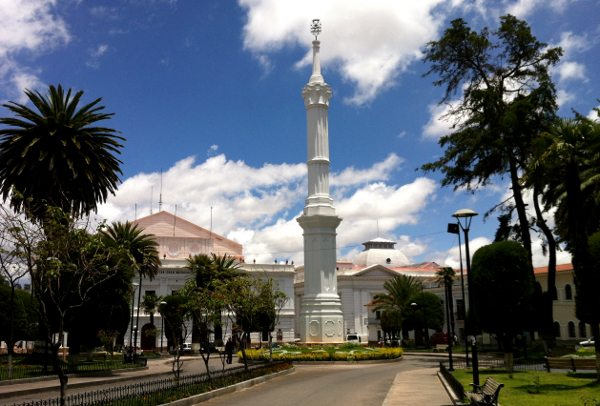 Sucre's "foreign"-ness stems from the city having steeped for hundreds of years in the diverse mix that is the Bolivian culture.  Sucre sits in the center of Bolivia surrounded to the West by the inhabitants of the Andean highlands, to the North and East by those of the tropical Amazon and to the South by those of the harsh terrains of Potosi (whose miners see little of the wealth they so perilously excavate) and Uyuni with its beautiful but inhospitable salt flats. This mix has infused Sucre with a cultural richness largely unrivaled in the region.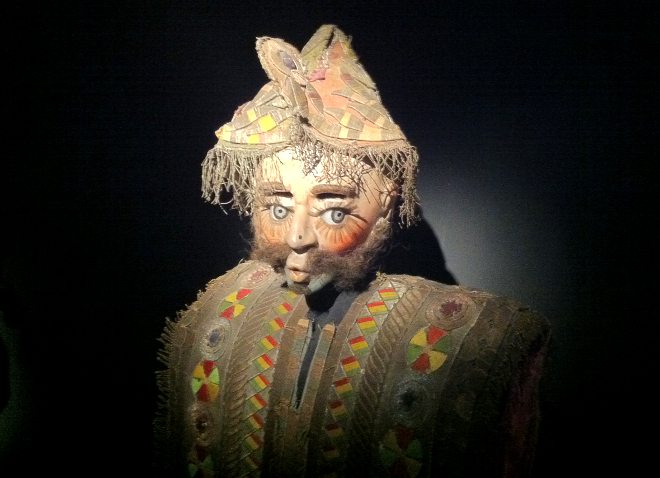 Modern day Sucre has another dimension to its personality. Sucre is located off the "gringo trail" which brings tourists down to Machu Picchu in Peru, into Bolivia at La Paz and out again to Chile or Argentina via Uyuni's salt flats. But more and more, travelers are making a break from the trail to spend some time in Sucre, and this flourishing tourist trade is being welcomed in and entertained by Sucre's characteristic quirkiness. There are dinosaur telephone boxes, a mini Eiffel Tower (designed by Gustav Eiffel himself, no less), and even people dressed as zebras to help you across the road.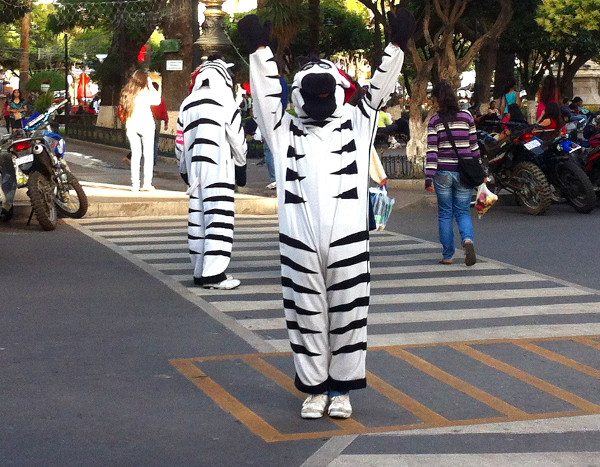 Sucre today is a fascinating city with a wealth of treasures to explore. We've been here for two months already and are still uncovering new experiences on a daily basis, whether that's a great coffee in one of the city's many new cafes, bars and restaurants, a set of mummified remains in the architectural museum, or a trail of baby T-Rex footprints running up a near-vertical cliff-face. For all these reasons, and many more (it being easily the cheapest place we've visited in South America for one), we're very glad to wake each morning and find Sucre outside our front door.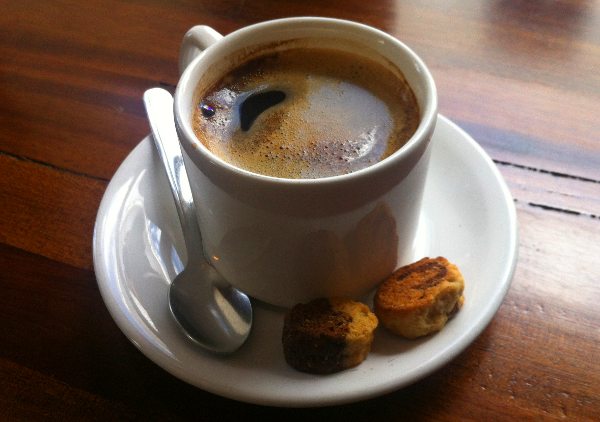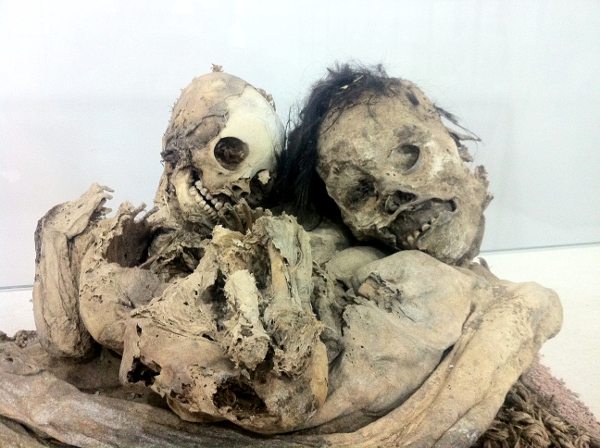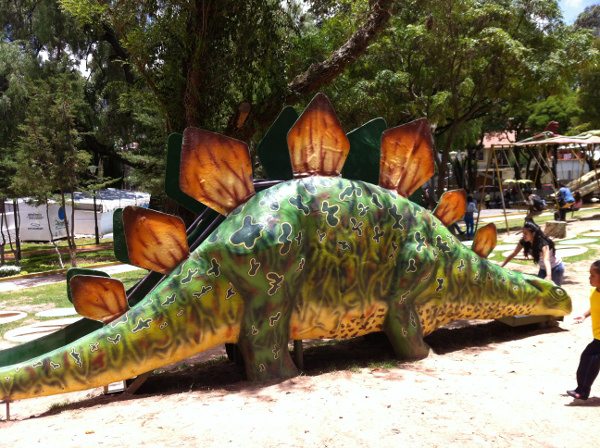 Thank you so much, it is always interesting to discover what is "Outside my Front Door" from fellow travellers. Regards, Paula and Gordon @gordyandpaula