Outside my Front Door is a series of posts by fellow travel bloggers who share what is … outside of their own front door
Jessica from Turquoise Compass believes in living life to the fullest and taking advantage of every opportunity that comes up, while navigating through life to make your dreams come true. Jessica is passionate about traveling, teaching, navigating, learning, and trying new things. She says yes to backpacking, budget travel, solo-travel, authentic experiences, extreme adventure, experiencing nature, and of course a little bit of turquoise luxury.
Jessica is a teacher at heart, but her true passion is traveling (especially to turquoise destinations), adventure, and trying new things. Her goal is to visit every continent and as many countries as she can, while traveling as often as she can. She has completed hundreds of items on her bucket list, yet her list continues to grow. She always tries something unique in each country/destination that she visits. What makes Jessica unique is that she blends into the culture of the places she visits and becomes a "local" whilst touring about.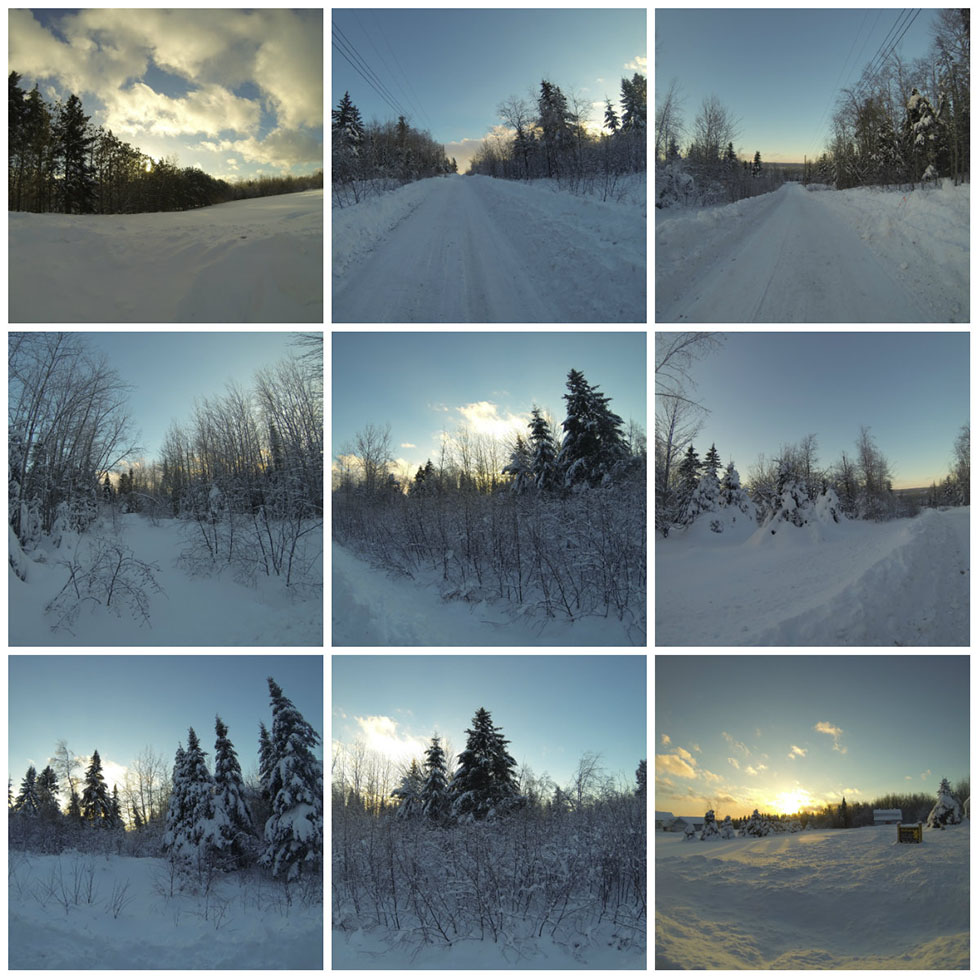 What's Outside my Front Door: Snow
From sand to snow,  as much as I want to stay in a turquoise paradise forever, the reality is my home is Atlantic Canada. As much as I travel, I wouldn't want to live anywhere else. I try to make it home in between trips as often as I can. There is no place like home. As much as I love the sun and sand while being in a hot turquoise destination, I can also appreciate the snow. I'm not much of a snow-bunny, but I definitely like to get my fill (at least for a few days). After a couple of weeks of snow I've usually have had enough, but I like snow for Christmas and for winter sports (skiing, skating, snow-shoeing). I think I've experienced more than enough snow already this year and I've only spent 6 weeks in Canada for this year's winter.
There was definitely snow this year for Christmas, even in Southern Nova Scotia! My mom believes this was the first white Christmas for her in over five years. Santa brought the snow this year! When I returned to New Brunswick there was even more snow! Snow banks higher than trucks, snow drifts covering the roof of every home, buried lawns, and white side walks and streets. Even still, there is no place like home. My 2014 New Year day was spent playing in the snow while reminiscing about the turquoise destinations I recently visited. The weather has been abnormally harsh in New Brunswick with -30 degrees Celsius (and below) on a regular basis. This is a frightening thing when being thrown into it after recently leaving a tropical island.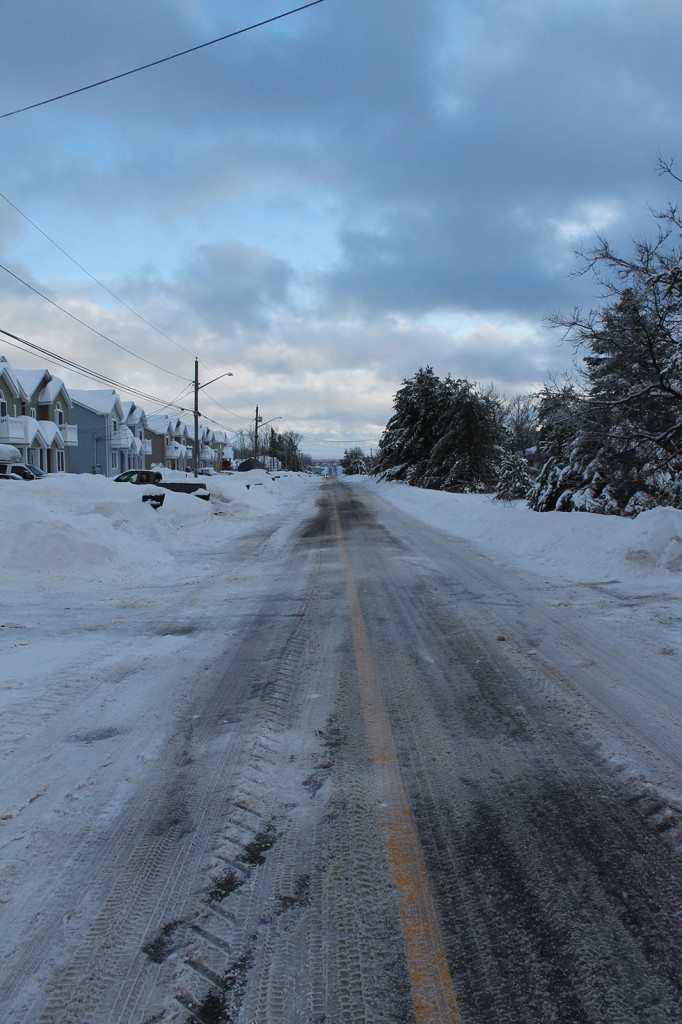 Even with the frigid temperatures, I can laugh the afternoon away with my loved ones while playing in the snow. When I'm all bundled up and dressed appropriately, the cold isn't as bad as you would think! If I am out moving and having fun I totally forget about the cold. What better way to pass the day away then playing in the snow? I took advantage of my time influffy snow heaven before I set off for my next turquoise destination: Australia. I tried to get my hands on as many winter activities as I could during my time in Canada.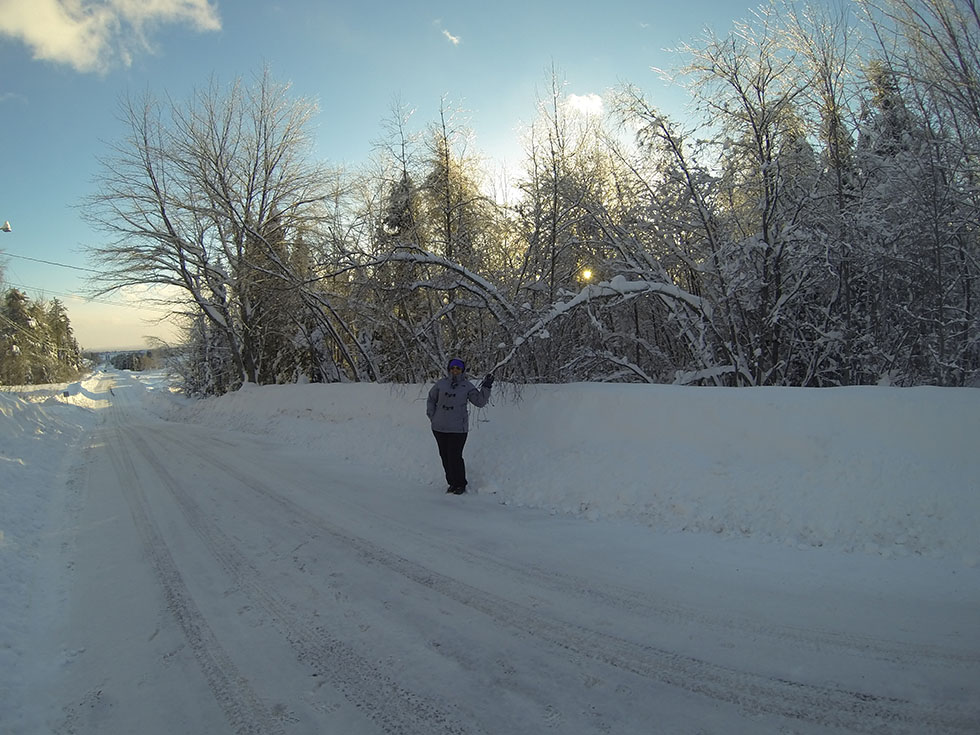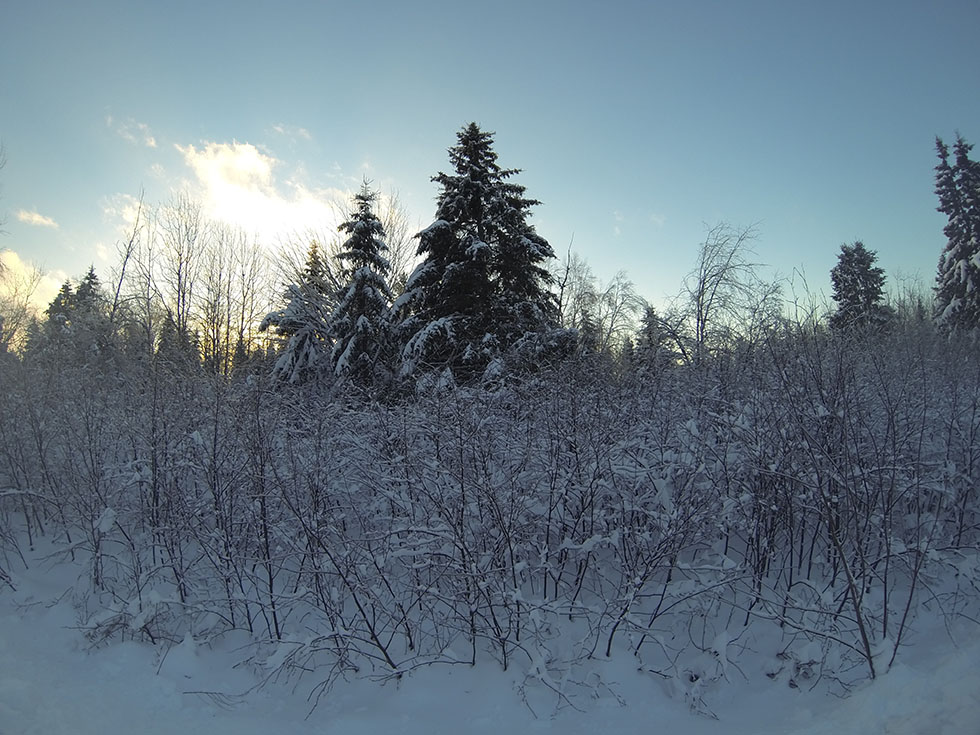 Each year and each day that I get older, I have more fun. I'm more comfortable in my own skin, more confident, and more excited to pursue my dreams. I know that 2014 will be an incredible year for me, as each and every year has been. Looking at the positive makes each year a special one. I'm excited to see what comes this year.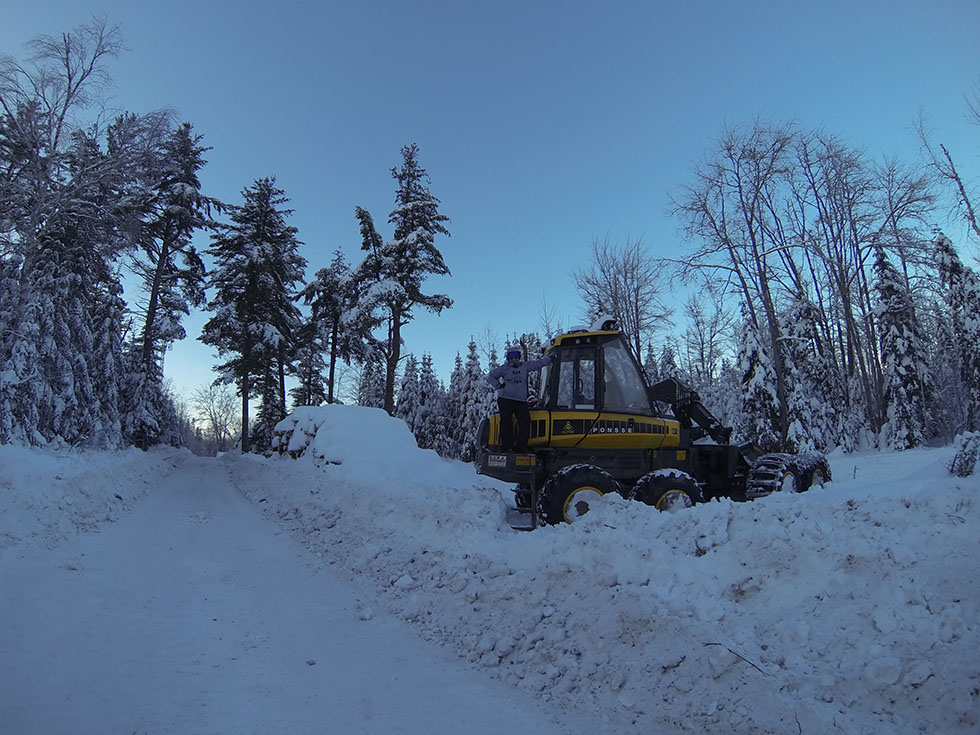 This is what Canadian living is all about…the snow…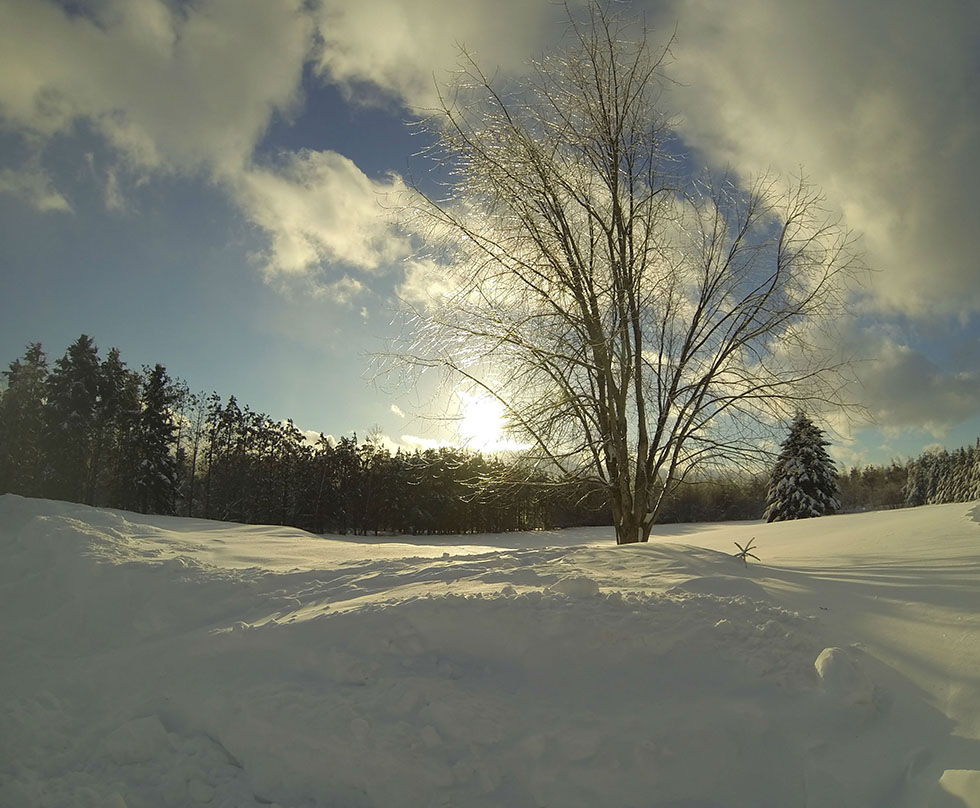 Catch up with all of our previous and wonderful "Outside my Front Door"  posts by travel bloggers from all over the world.