Fancy staying in a tent for over 200 nights while Overlanding Africa? Find out how this couple have done it. Hannah & Adam kicked their corporate jobs to the curb and said good-bye to the "American Dream" in June 2013 and have been "Getting Stamped" across the world ever since!  They have traveled to 6 continents, stamped in 49 countries, slept in 200+ beds, and made countless memories.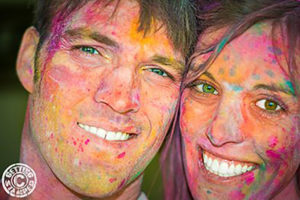 Over the past two years we have had 200+ front doors, but one of our favorite doors comes with a zipper and is made of canvas. With our combined trips to Africa we will have spent over 100 nights in a tent, traveling through 
Africa
.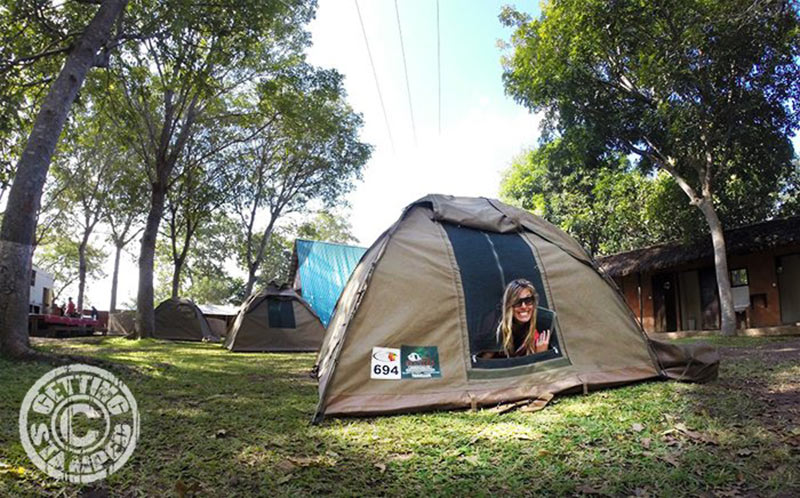 Overlanding Africa
Africa is an amazing place and one of the few places left on earth that still has that wild feel to it. Every morning we wake up in Africa it's an adventure. Every night before we crawl through our front door we stare up at the amazing African night sky full of stars that you just can see back home.
Tanzania and Namibia and a tent
We have parked our tent in some amazing places throughout Africa and a few of our favorites are Tanzania and Namibia. We love Tanzania for the wildlife. Several of the nights we setup camp right in the middle of the Serengeti National Park, now that's one heck of a front door. On the other side of Africa, Namibia is one of Adam's favorite places in the world and a photographer's dream. The desert landscapes, massive dunes, and stark beauty have a way of drawing you in. Also in Namibia we camped at the
Etosha National Park
where we were close enough to hear the lions roar at night.
Our home is full of adventure. Every couple of days we see something amazing outside of our front door in Africa. It's never boring and it's an amazing way to travel. We have had elephants come through our camp and drink right from the camp's water tank.
We are packing our bags now for our 2nd major overland trip through Africa setting up camp in 10 different countries. We are more than excited to see what will be outside my front door (hopefully not a lion!).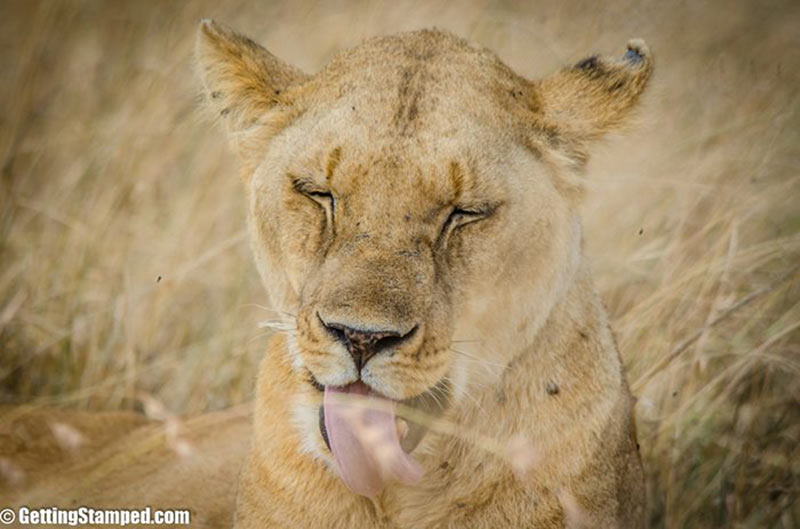 Read more of our Outside my Front Door series right here
Would you like to stay in a tent for 200 nights while Overlanding Africa?