Park City, Utah has become a hot spot winter enthusiast's city. It is a cosmopolitan city that has as many things to do on the slopes as off the slopes, warranting an extended stay consideration. When we look for a ski resort town, we search for this balance. Yes, we want to ski but we also want to experience what the town has to offer and Park City, Utah has a lot going on. I think we are on to a good thing here and with the world's only ski-in whiskey gastro-distillery, I know many people who would agree.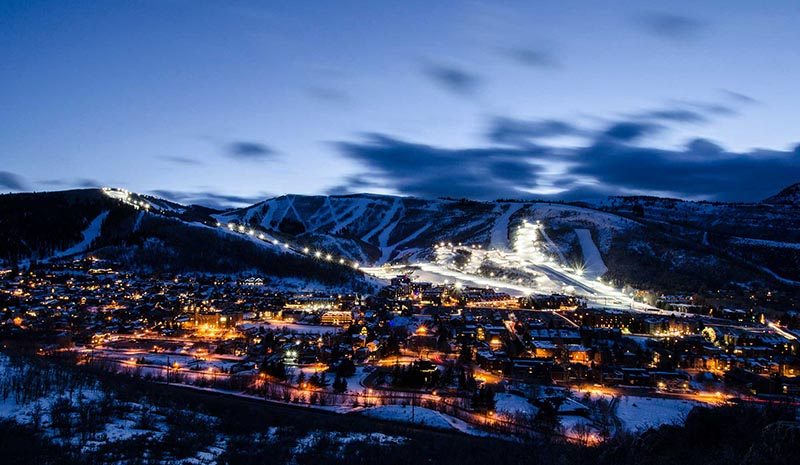 Park City, Utah has Serious Street Cred
If you have heard of the Sundance Film Festival, then you know where Park City, Utah is already. If you remember the Salt Lake City 2002 Olympic Winter Games, then you also know where the city is.
Park City, Utah is home to the largest ski resort in the United States, Park City Mountain and one of the top-rated ski resorts in the world, Deer Valley Resort. If you like powder (and who doesn't) then you will be in heaven.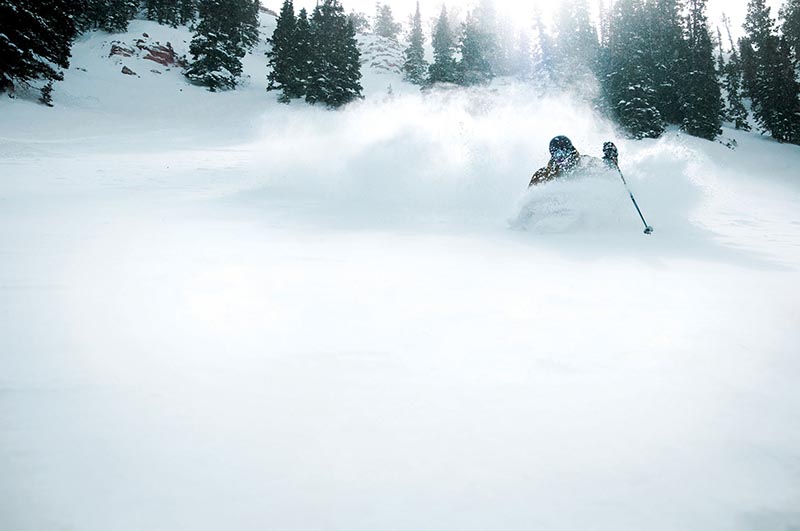 Getting to Park City, Utah
Unlike many ski towns that take considerable time to reach, Park City, Utah is only a 35-minute drive from Salt Lake City International Airport. There are 800-plus daily scheduled flights, many of which arrive before noon meaning that you can be on the slopes for the afternoon runs.
Getting Around Park City, Utah
Do you like free? Park City, Utah offers free public transportation, using environmentally friendly biodiesel fuel buses. This free transport takes you to some of the cities most iconic areas like the Historic Main Street, Kimball Junction, Quarrey Village, Deer Valley Resort, Park City Mountain, and the Utah Olympic Park.
The Main Street Trolley Service runs along Main Street daily from 10:00 a.m. until 11:00 p.m. You just need to signal the friendly driver that you want a lift. The Trolley also runs between Main Street and the Old Town Transit Center.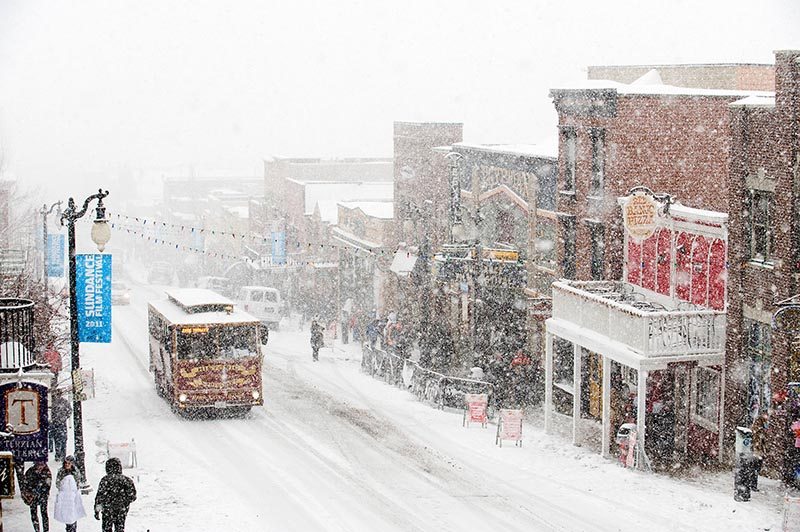 Let's Talk Skiing and Boarding
At Park City Mountain they have over 7,300 skiable acres. They are sloped for all levels of skiers and boarders, so everyone is happy.
In the summer of 2015, the largest resort improvement project in the history of American skiing linked Park City Mountain with its neighbor Canyons Resort, to create the United States' largest ski area.
With these improvements, there is now an eight-passenger gondola as well as the King Con Express six-pack and Motherlode Express Quad
These $50 million of improvements herald and exciting 2015-16 season.
Deer Valley Resort
Deer Valley Resort is located just outside of Park City, Utah and is just 37 miles from Salt Lake International Airport. If you enjoy powder, groomers, steeps and moguls then you are well catered for here. The ski resort is situated along the Wasatch Range and has 2,000 acres of skiable terrain, for all ability levels.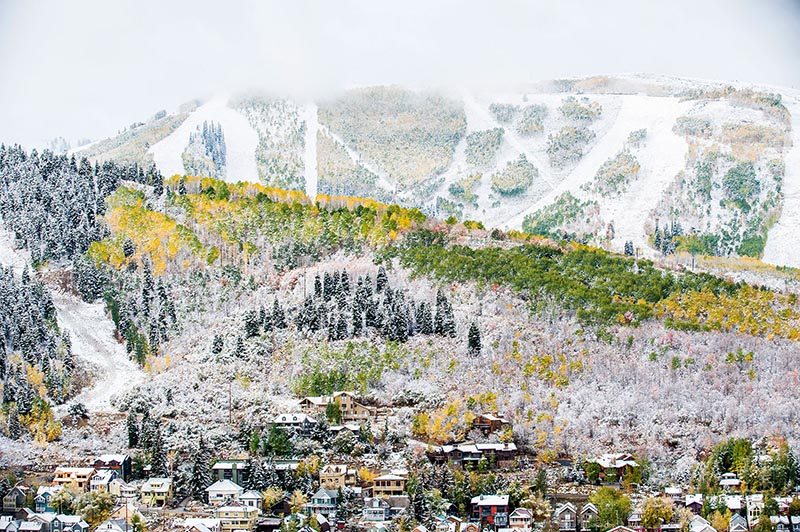 Staying in Park City, Utah
Ski-in/ski-out are my favorite words when looking for a ski resort, probably because I don't really like carrying my skis too far. That's just the way it is. I found these following high-end resorts, which have my favorite words and also are going to pamper us at the end of a long day, either on the slopes or exploring the city. Put Montage Deer Valley, St. Regis Deer Valley, Stein Eriksen Lodge Deer Valley, and Waldorf Astoria on your list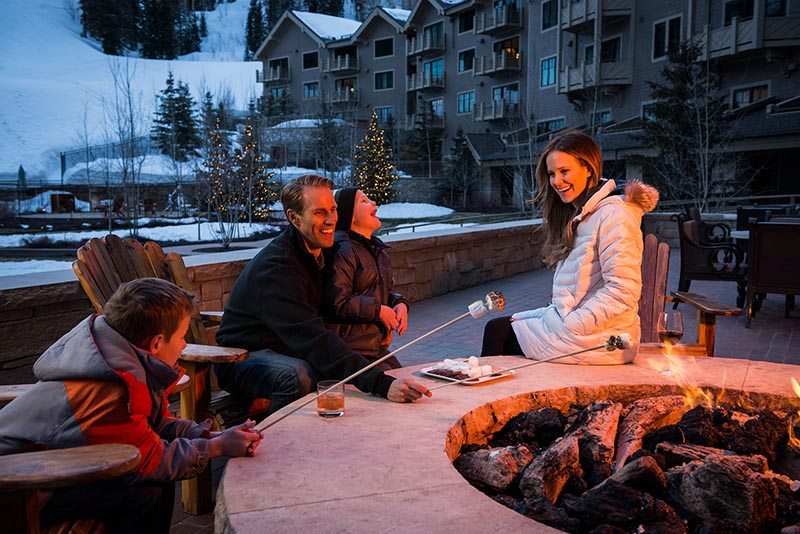 What else can you do in Park City?
We love good food, and an ambience that shouts winter wonderland. Park City, Utah is beautiful. It is also home to some 150 restaurants and bars, and that makes me a happy person. As mentioned previously it also has the world's only ski-in whiskey gastro-distillery, High West Distillery, which is guaranteed to attract some attention. Other activities on offer are Nordic skiing, tubing, bobsledding, dog sledding, snowmobiling, snowshoeing, and hot air ballooning. I haven't tried winter fly-fishing, but that could be a bit of fun. Park City, Utah is also a bit of a shopping mecca, should you need that retail therapy that cold weather tends to warrant.
Check out the Park City, Utah
We are always on the lookout for ski destinations that have more going for them than just thigh burning runs. We are looking for that bit extra. When we ski we want to be able to enjoy the place, eat good food, and have things to do off the slopes. Park City, Utah is on our radar.
Find out more about Park City, Utah on Facebook Facebook Twitter Instagram

Sponsored by Park City Utah