Priscilla Queen of the Desert in Madrid
I love musicals, and it would appear that I am not the only one judging from the audience reaction to an Australian musical in Madrid, Spain. The entire experience in Madrid was different to what I had anticipated
I have had a long and loving association with The Adventures of Priscilla, Queen of the Desert called Priscilla Reina del Desierto, el musical in Madrid.
I first saw the film in 1994 and became addicted. It is the story of two drag queens and a transsexual woman, who travel across the Australian Outback from Sydney to Alice Springs in a tour bus that they have named Priscilla. The film is humorous, sad and uplifting. It has the best soundtrack with  classics like, I Love the Nightlife – Alicia Bridges, Go West – Village People, I Will Survive – Gloria Gaynor, and Shake Your Groove Thing– Peaches & Herb. How could it not appeal?
However, it did confront people with its subject matter but in a good way. It was about people and it worked.
It debuted at the Lyric Theatre, Sydney in October 2006 and yes, I was there with Gordon, who had given me the tickets for my birthday. Good good man. And yes, we saw it more than once because I love it.
See, PRISCILLA on Broadway: The Priscilla Diva Mix
My History with Musicals
It probably started with The Sound of Music and took off with the Rocky Horror Show, which I saw on a school excursion of all things. Rock Operas like Hair the hippy musical with nudity – loved it. Godspell, Jesus Christ Superstar were both sensational. Tommy – The Rock Musical creeped me out a bit, but Pinball Wizard and The Who was powerful. Mama Mia with Abba, what can I say other than avoid the movie like the plague and stick to the excellent stage play. Strictly Ballroom a Baz Luhrmann production is another Australian stage play that, like Priscilla Queen of the Desert shows that Australians can do quirky well. The Lion King did not ring my bell, however. Les Miserables was enjoyable, but possibly not camp enough for me.
Back to Priscilla Reina del Desierto, el musical in Madrid.
I was so excited to see that an Australian camp musical would be on in Spain, and we were fortunate that we were given tickets to see this show. We had met  some lovely Belgian people in a tapas bar a few nights before and said we were going to see it. We were rapt when they turned up to the theatre, knowing nothing about the musical, and were waiting for us. They proceeded to dance and sing the night away just as we all did.
My next surprise were that there were so many children at the evening performace. I cannot see many Australian parents taking their kids to this musical though they should. The kids loved, loved, loved the show and danced and sang away throughout the entire performance, adding to the brilliance.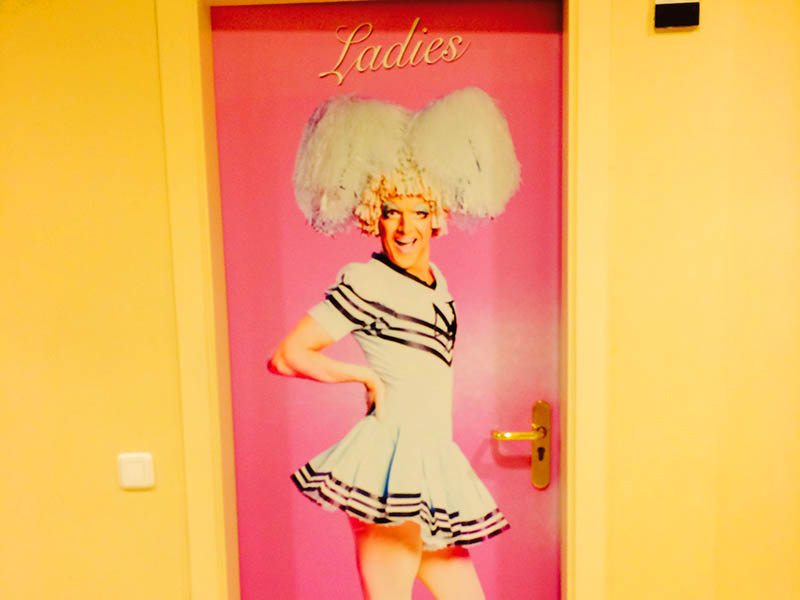 However …
It got me thinking.
Spain has just celebrated their 10-YEAR ANNIVERSARY OF CELEBRATING SAME SEX MARRIAGE, and yes I am shouting at our own archaic Australian government. LIKE SERIOUSLY. Spain is a very Catholic country that EMBRACES "LOVE". It was in 2005 that a socialist government became the third European Union member to authorize same-sex unions. Australia, WAKE UP.
Anyhow, it is probably things like taking your children to see Priscilla Queen of the Desert that makes a country more accepting. I am listening to the soundtrack as I write this and thinking that I love musicals, and I loved seeing it in Madrid, and I love the way Spain are so ok with so many things.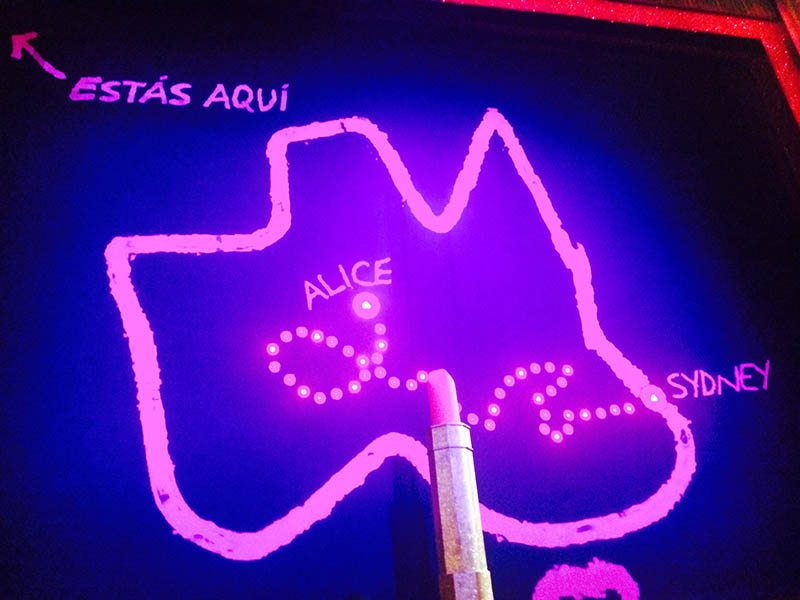 I have told Gordon that I intend to see Priscilla Queen of the Desert in every country that it plays in. A tour has just started in the United Kingdom in September 2015, and will travel for a year. I think Glasgow in 2016 is sounding good.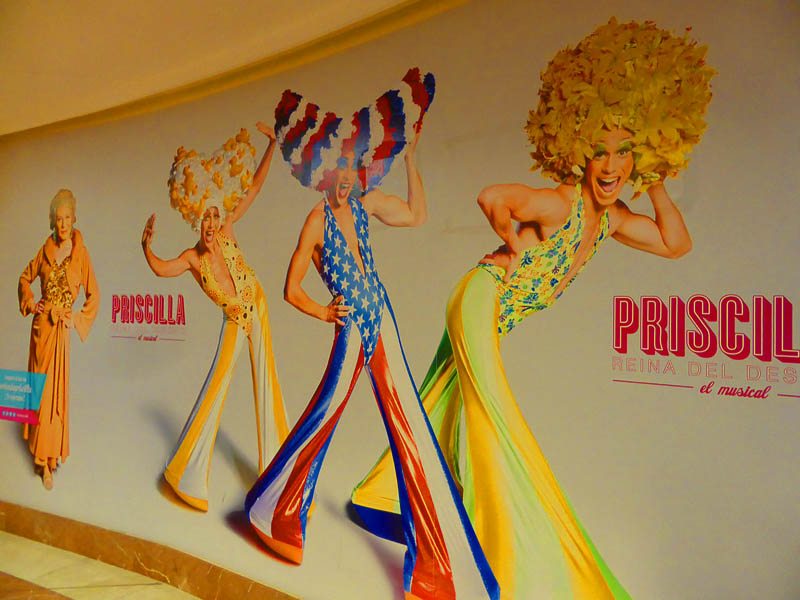 Until then, we are looking forward to Book of Mormon on Broadway in New York City and maybe, just maybe a few more musicals.
What is your favorite musical?