Radisson Blu Hotel, Dubai Deira Creek – Service, Location, Luxury
As of 2015, Dubai International Airport is the busiest airport in the world. This is quite amazing when you consider that this modern metropolis of Dubai in the United Arab Emirates, only came onto the international world stage when oil was discovered in 1966. Before that, it had been a humble fishing village. Now it is a multicultural, sophisticated city that should be experienced first hand.

Dubai as a stop over and stay Destination
As Australians, we have passed through Dubai many times en route to Europe, flying Emirates, and this is the case for many of our fellow countrymen. This time we stopped, albeit briefly, to have a quick look at what the city was all about.
I will jump to the conclusion here and tell you that we have full intentions of stopping here for a lot longer next time. Days, to a week at least, to really get to know a city that has got us all excited.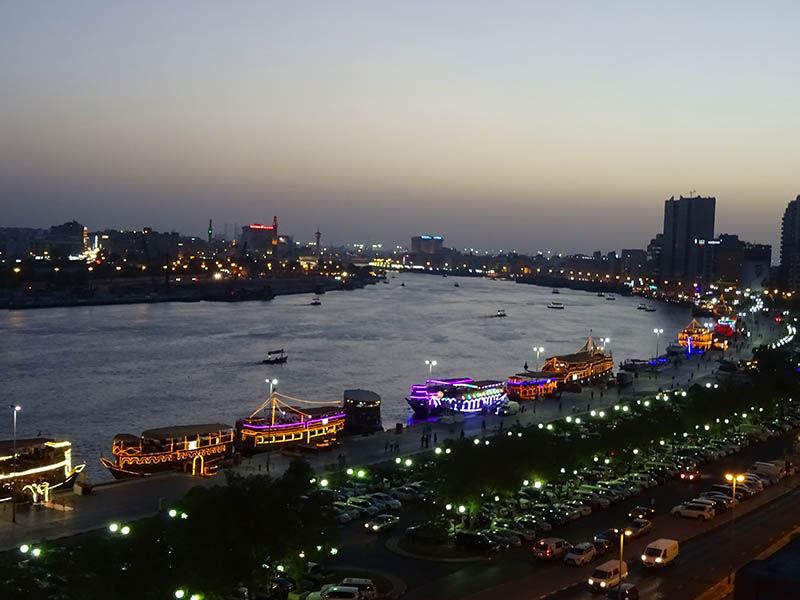 Staying in Dubai at Radisson Blu Hotel, Dubai Deira Creek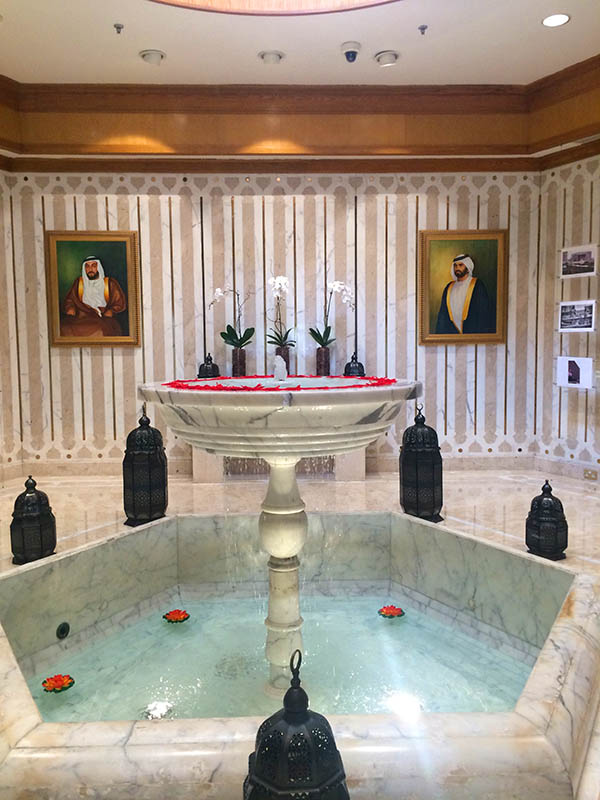 Dubai is a fusion of its old fishing past, and the water remains paramount to the city. We were very fortunate to be staying at Radisson Blu Hotel, Dubai Deira Creek in the old town of Dubai, where every room has a balcony.
Here we a were able to watch all of the dhows go up and down Deira Creek much as they would have done before the city became such a global entity, and a schmick one at that. The best thing about staying here at the hotel, was that we got to see how very pleasant and welcoming the staff were. They are not all locals, as Dubai attracts people from all over the world to live and to work there. The commonality is that they are all proud of Dubai.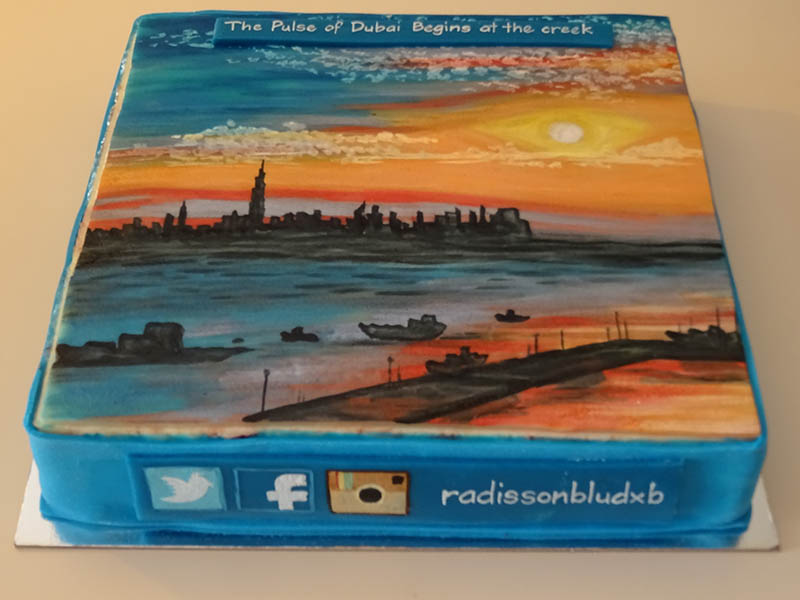 About Radisson Blu Hotel, Dubai Deira Creek
This is a luxury hotel on the banks of Deira Creek, and all rooms have balconies so that you can watch the comings and goings of this frenetic waterway. That is becoming a feature that many people want in their accommodation. It in effect, a balcony gives you an extra room, with one spectacular view.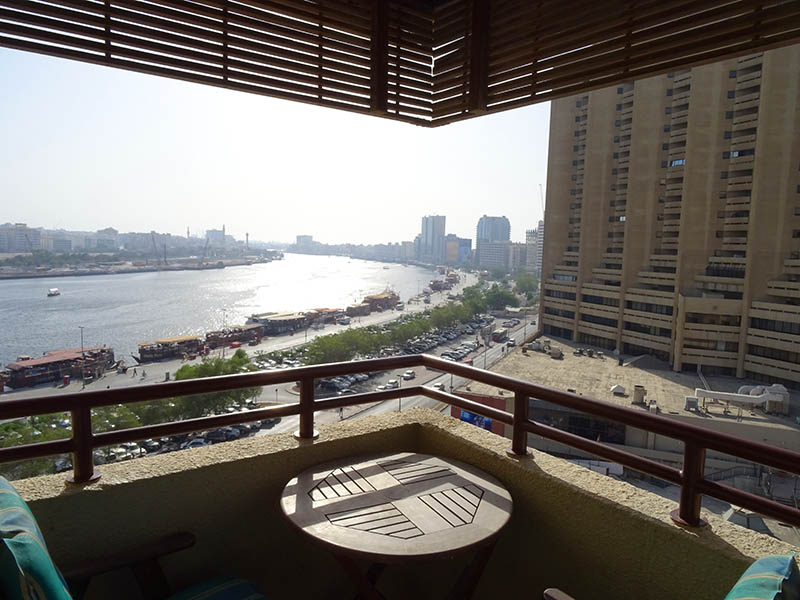 For a luxury hotel, and it is, you will be pleasantly surprised that it is not ridiculously expensive. In fact, it is great value for money.
From the moment you arrive at the door you are greeted with genuine warmth. You pass very ornate fountains in the foyer to Dubain luxury fittings in the reception area. There is nothing subtle about the wealth of this country. It is melting pot of different cultures from all over the world gathered to sit and talk or do coffee. The hotel is very popular for business meetings and forums, and there is every facility to cater for the business traveler.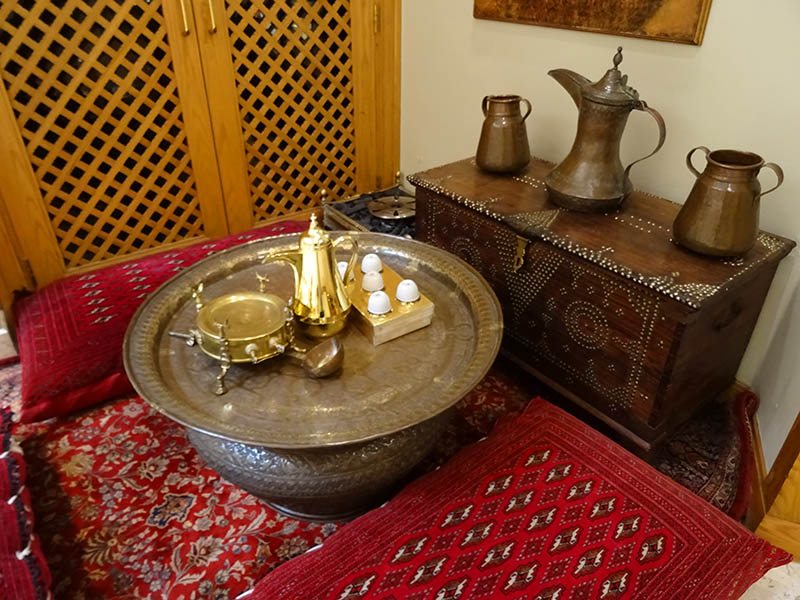 We were directed to the 10th floor for check in as our room was a Royal Club Suite. There are  276 world-class rooms, including 30 suites.
The Royal Club Suite comes with high afternoon tea and cocktail hour. This also gives you free transfers to the airport no matter what time you leave. They also have breakfast included, or if you need to take a really early flight as we did, there is a grab and run coffee bar with various snacks to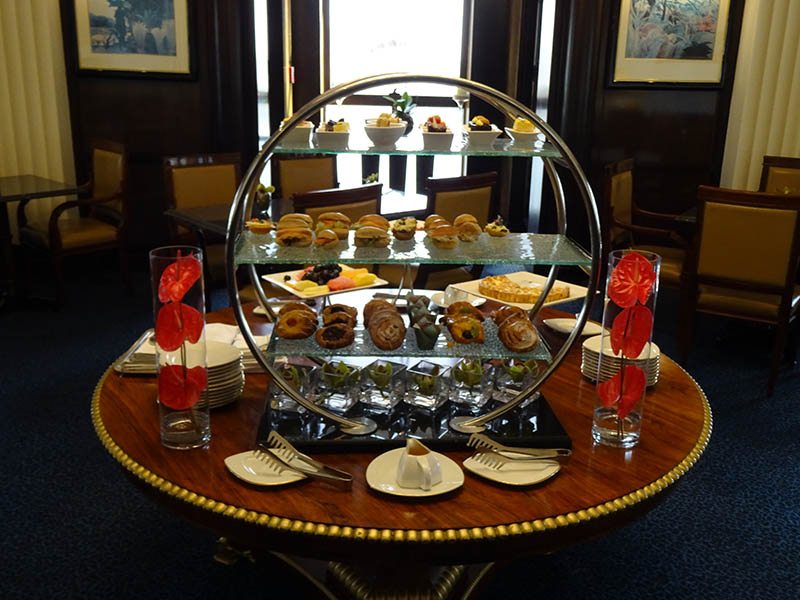 Location
People do not realize how very large a city Dubai is. The Radisson Blu Hotel, Dubai Deira Creek is 10 minutes from the airport making it totally convenient. It is, however, exactly the place where we like to stay.
It is in the heart of the historic and cultural district as well as being next to the traditional souks selling oils, spices and fabrics of Dubai. It is set amongst some of the chicest boutique shopping malls, showcasing how old and new Dubai work so well together.
It is a hotel that is close to transport links to other areas of Dubai like the beaches and the sand dunes. It is easy to get on the hop on hop off bus and explore the city as our leisure.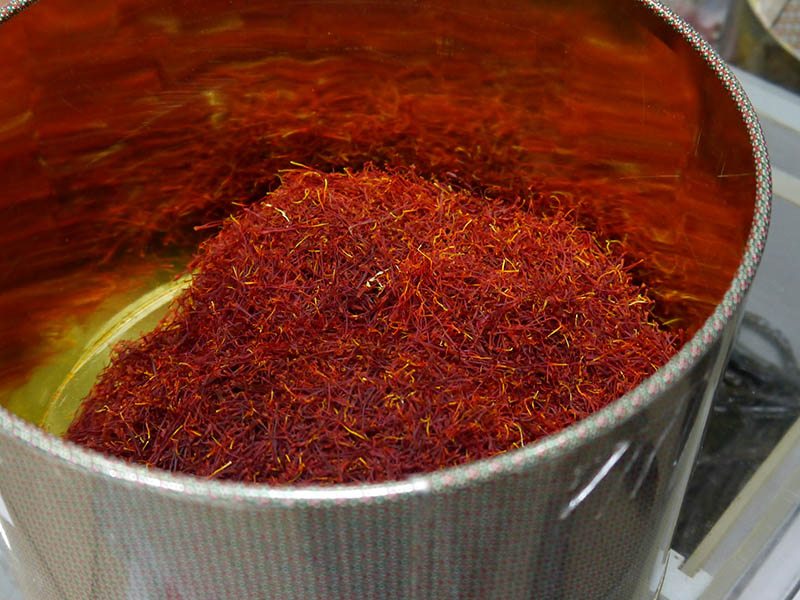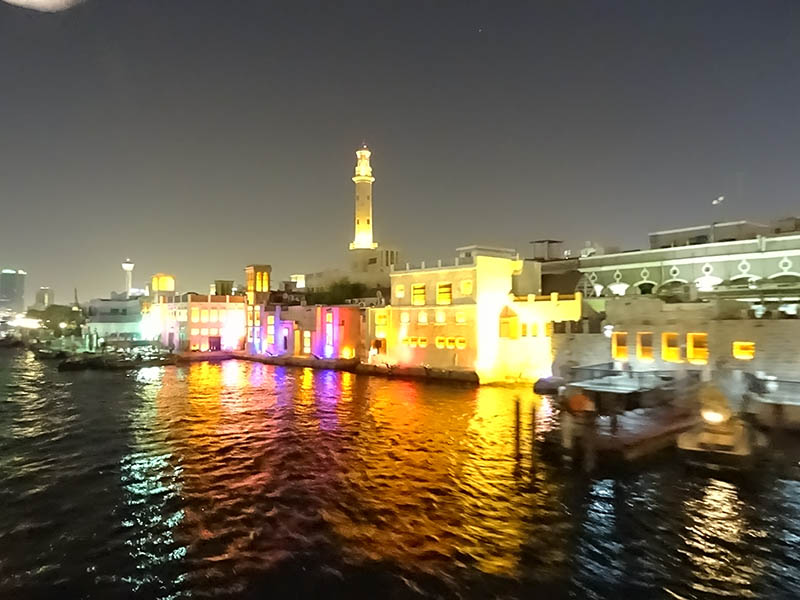 Every room has a balcony overlooking the action on Deira Creek and are ideal vantage points to see the sun set over this city. There are all of the modern conveniences in the rooms plus a bit more. There are sample sweets, wi0fi, coffee pods, plush dressing gowns, etc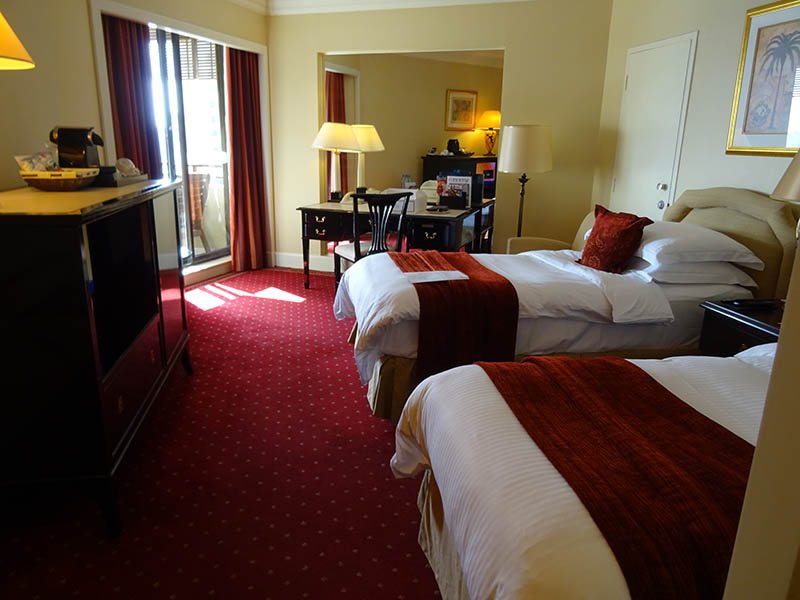 The Royal Club
The Royal Club has beautiful furniture and stunning views. In air conditioned comfort you are overlooking Deira Creek and Burj Khalifa, the tallest building in Dubai and indeed the tallest building in the world shimmers in the background. The high afternoon tea is what everyone dreams about. The food is spectacularly good as is the coffee, tea and the cocktails at happy hour. It is worth joining the club for the international benefits you will receive.
Restaurants and Bars
There are 16 restaurants and bars within the Radisson Blu Hotel, Dubai Deira Creek complex. Yum! Serves Oriental food and China Club serves, well ..Chinese food. Restaurant Shabestan serves Iranian or Persian cuisine. Minato serves Japanese. Dubai is such a cosmopolitan place with people from all cultural backgrounds and whatever food you desire can be had. The Fish Market is very popular as is The Pub where you can get a typically British meal and play a game of darts or watch the football.
We chose to go on a traditional dhow along Dubai Creek, the Al Mansour Dhow and to experience the waterways of Dubai, feasting on traditional Arabic food. We will write about this separately and show you some of the amazing site as well as the food that we ate. Again on the beautiful old dhow, it was a case of excellent and very friendly service, the hallmarks of Radisson Blu Hotel, Dubai Deira Creek.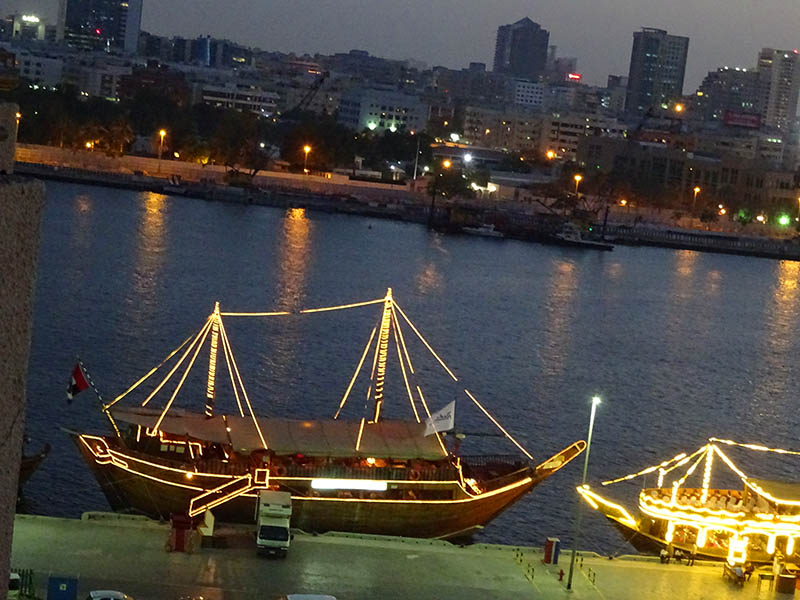 Other Hotel Services
There is a fully equipped fitness and leisure center should you be of that persuasion. We were not since we had too much fun exploring, eating and watching Dubai go about its business. There is a pool currently undergoing renovation. Golf trips are easily organized and highly popular in Dubai as are trips to the desert and some dune bashing, and we will be doing this next time.
Visit Dubai, Stay Radisson Blu
Dubai is heading in a very exciting direction. It is the host of many international events and also has won the World 2020 Expo, This will be the first time that the World Expo is staged in the Middle East, North Africa and South Asia (MENASA). Whether you are stopping in Dubai briefly or staying longer, which we advise that you definitely do, or a coming to one of the many festivals or conferences held in the city, stay where personalised service and a taste of where both the old and new fuse together, then the Radisson Blu Hotel, Dubai Deira Creek is totally recommended.
We eventually cut the stunning food art cake, which was rich red velvet and as beautiful in taste as it was to look at.
RADISSON BLU HOTEL, DUBAI DEIRA CREEK

Website: http://www.radissonblu.com/hotel-dubaideiracreek
Radisson Blu Hotel, Dubai Deira Creek – 

Bani Yas Road – 

476 – 

Dubai – 

United Arab Emirates – 

Dubai, United Arab Emirates
The writers were guests of Radisson Blu Hotel, Dubai Deira Creek