One of the best ways to understand this sprawling and the frenetic city is to do a Saigon Street Food Tour of Ho Chi Minh City by Motorbike .. at night. This Vietnamese city is called Ho Chi Minh, but the locals still refer to it as Saigon. Gordon chose the tour company One Trip Adventures based on the very positive reports on Trip Advisor, and because their website was appealing.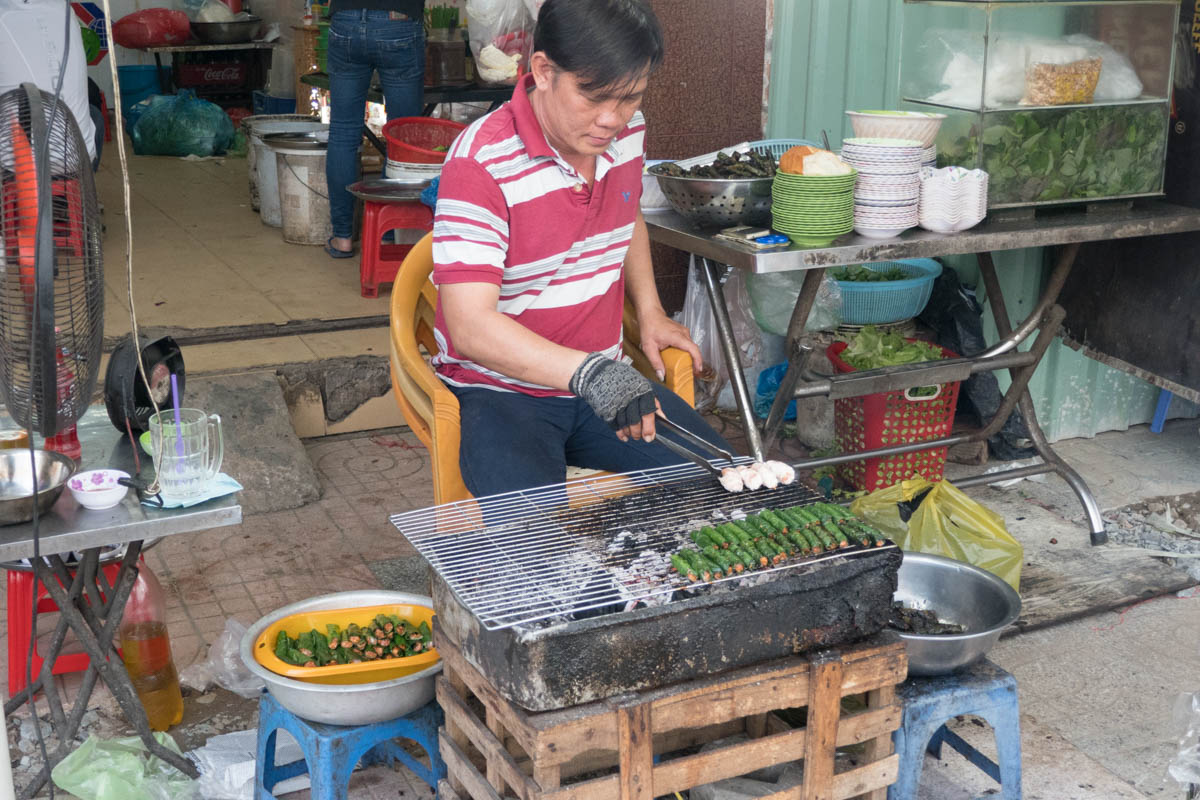 We did this tour and another tour in the one day, and yes because we are not used to 8 hours on the back of a bike, we did have motorcycle bums the next day. It is compulsory to wear motorbike helmets in Vietnam, and this makes sense as there are 7.4 million legally registered motorbikes on the road. And many more many illegal bikes too. Ironically, it not compulsory to wear a helmet on a push bike. There are some inconsistencies in Vietnam, and the next one relates directly to our Saigon Street Food Tour of Ho Chi Minh City by Motorbike.
Eating Food on the Streets is illegal …sort of
I didn't know this previously, but it is illegal to eat on the streets of Vietnam. This is just crazy because everyone does it. Everyone, including us, sit on our little plastic chairs, eat fantastic food, and watch the world go by. You can read about our experiences in Hanoi when the police did raid the street where we were eating.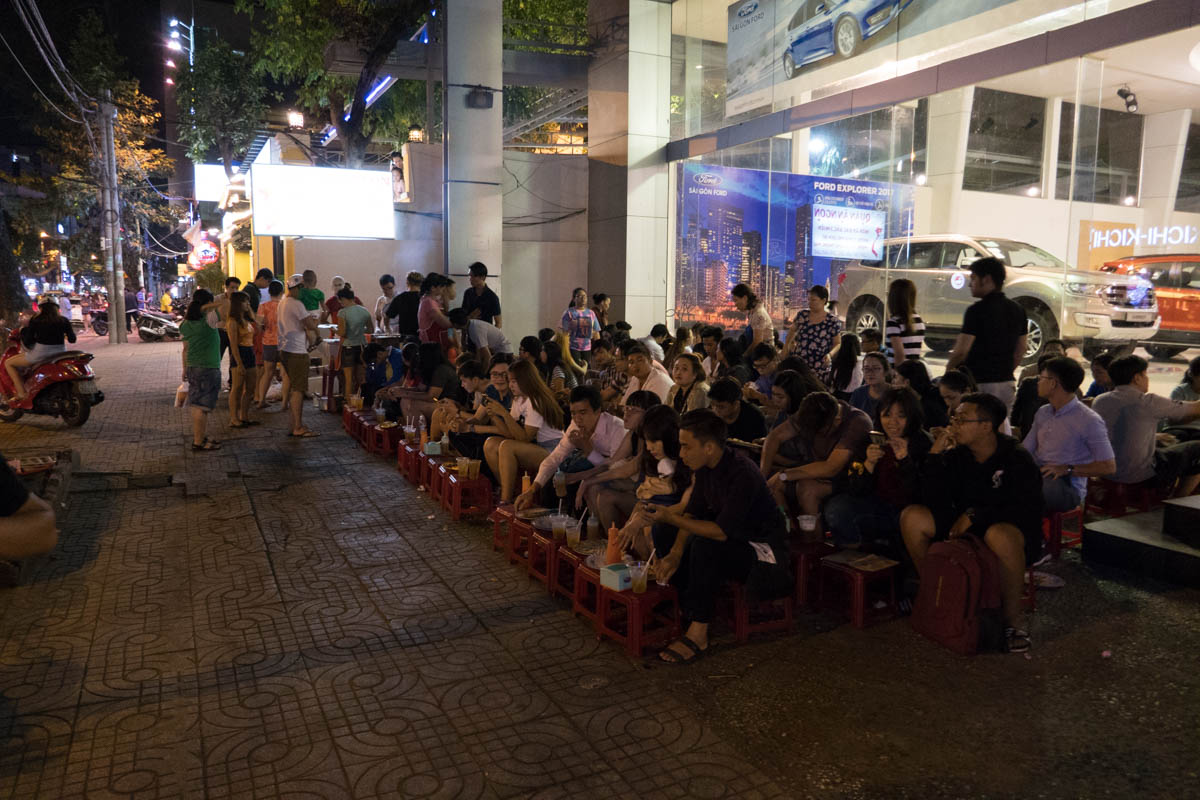 Getting to Saigon
AirAsia have very cheap flights to Vietnam, check out their site for specials, and read about our positive experiences flying with them here.
The First Trip with One Trip Adventures
The first tour we did was where three young university students picked us up on their bikes and showed us the historically significant parts of Ho Chi Minh City (Saigon). The idea behind the University student guides is for them to improve their English, and for them to share the history and the culture of their city with us. It was an amazing trip, and you can read more about it here.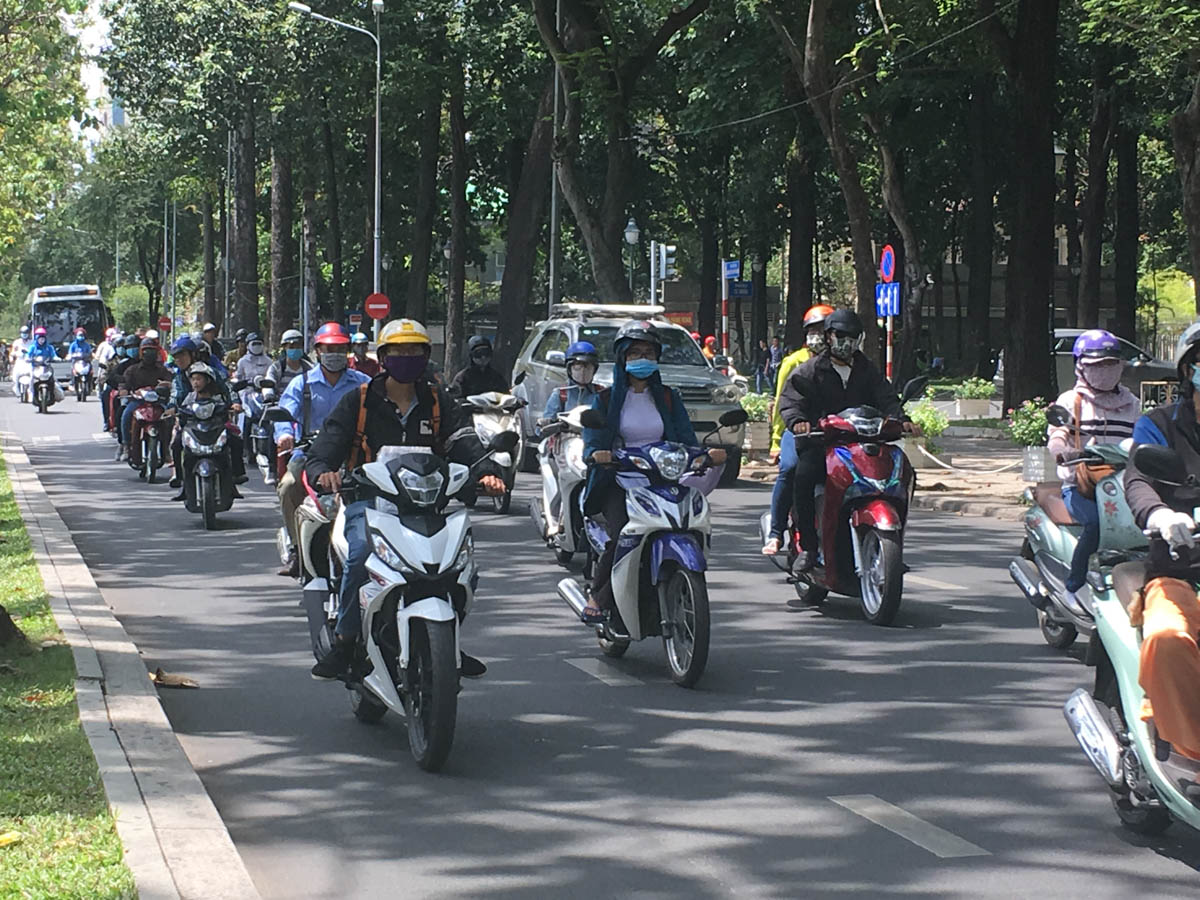 Traffic in Ho Chi Minh City (Saigon)
If you have been to Saigon, you will know that the traffic is quite intense. To cross the road requires nerves of steel. To hop on the back of a bike and be a part of the weaving and ducking through the traffic also requires great faith in our young guides ..and ..nerves of steel.
You Need a Guide to Find Local Food
Saigon is a labyrinth of back alleys and lanes, and to find the hole in the wall eating places that the locals favor would be impossible without the guides. To understand even what you would be eating is impossible without a guide.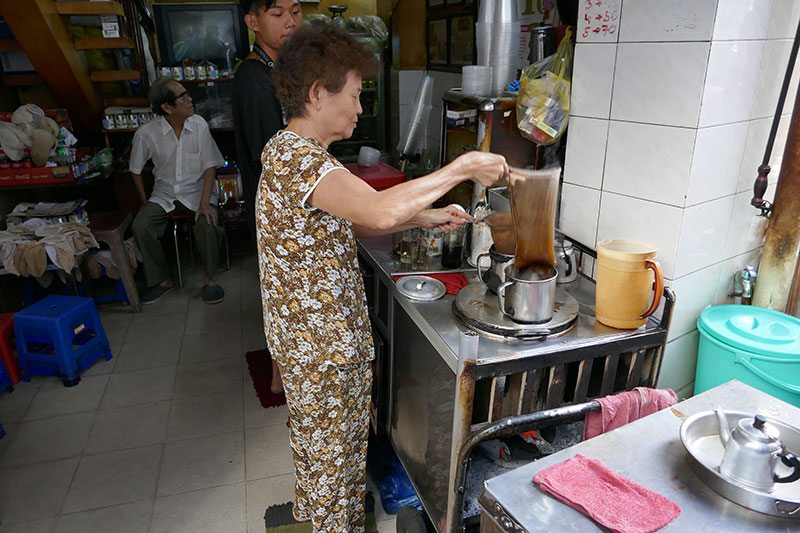 Our Street Food Tour of Saigon on the Back of a Motorbike
We were picked up at 5.30pm by our two male guides named Dat and Doan. We weaved our way through the intensifying traffic to our first stop. One thing that is tough is to give you accurate directions to each place because many are not signposted. Again, we recommend taking the tour. Just as an aside we paid for the tour, and are recommending the company because they were amazing.
1st Stop for bo la lot at Mo Chay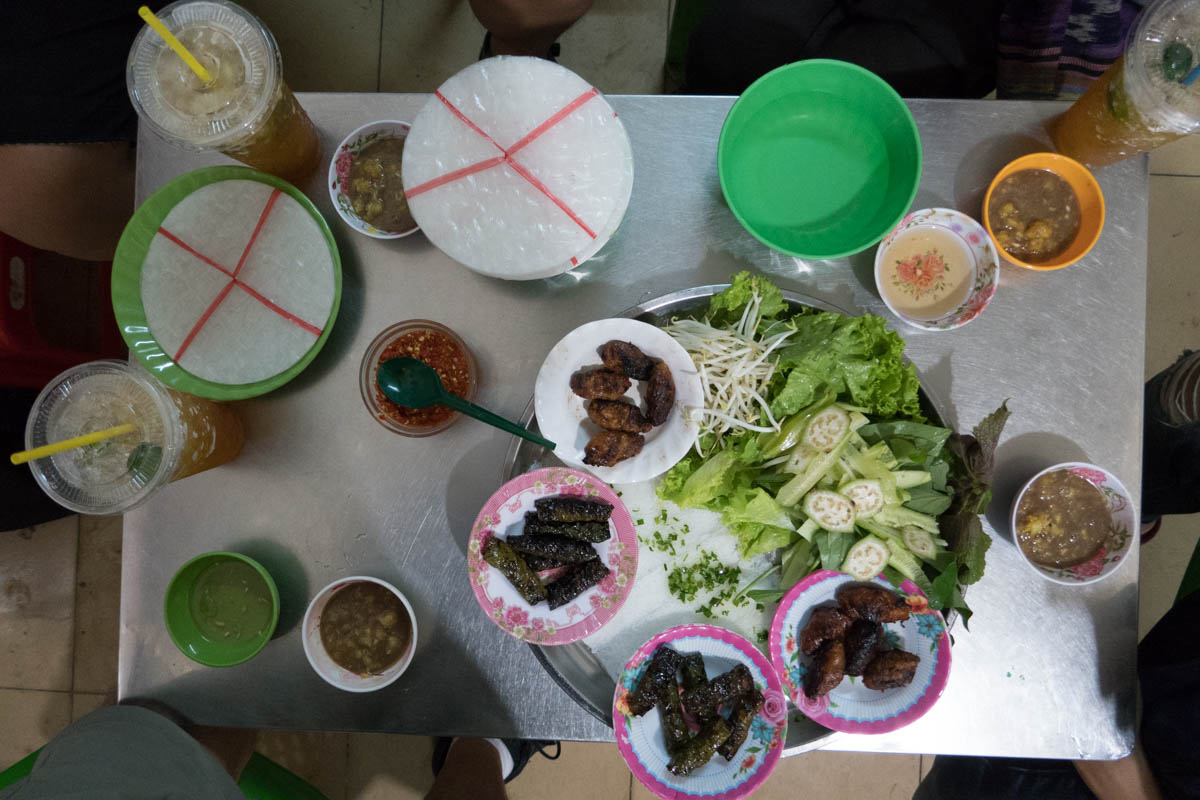 The first stop was to try bo la lot at Mo Chay, where we could see the smoke of the BBQ wafting through the street. The man squatted over his little BBQ
This is a dish of minced beef with garlic and shallots wrapped in wild betel leaves rolled up like cigars, and grilled over hot charcoal.
After the bo la lot rolls are finished grilling, they are served accompanied by Vietnamese rice paper, bun vermicelli rice noodles, and a host of herbs and raw vegetables on the side.
Finally, some extra dipping sauces and freshly crushed chili is what elevates the flavor of bo la lot to even higher levels of delicious.
2nd Stop for Mo chai ( pork rolled in a thin layer of fat)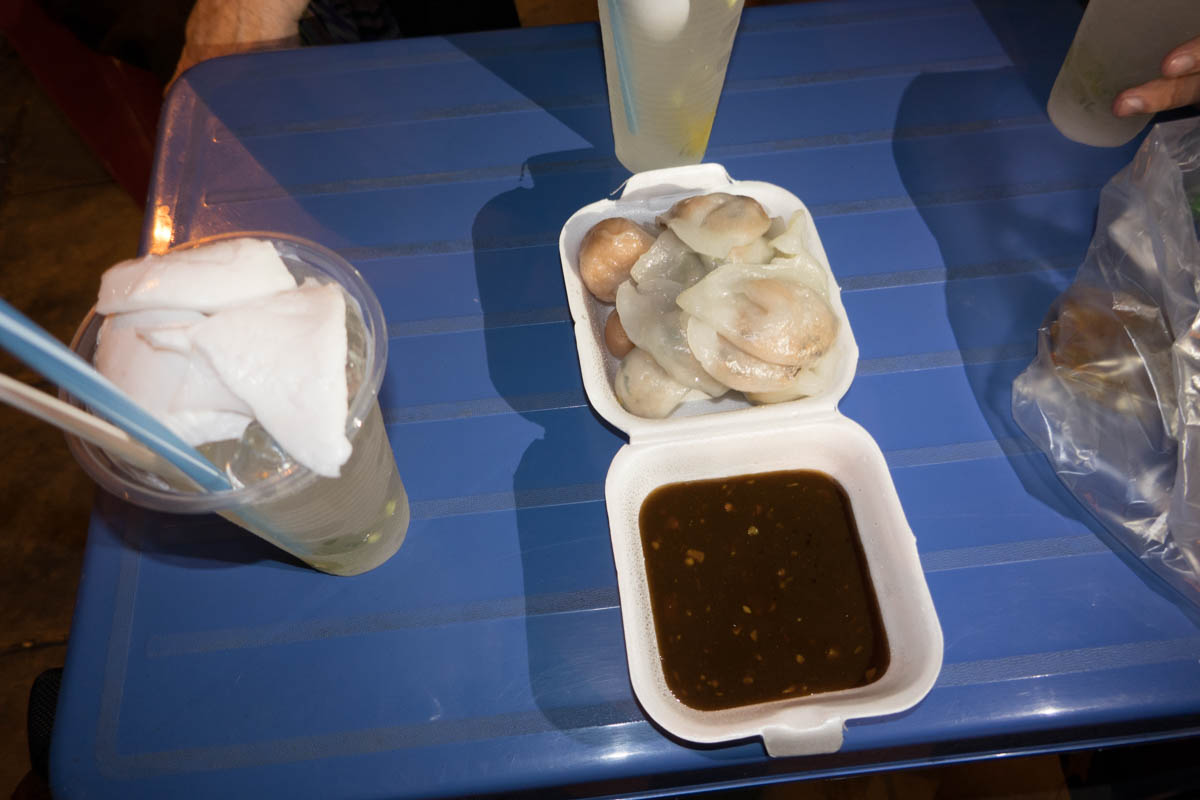 The second stop was to overlook the city at night from across the river. Ho Ci Minh City (Saigon) looks charming at night. Here we were treated to Mo chai ( pork rolled in a thin layer of fat)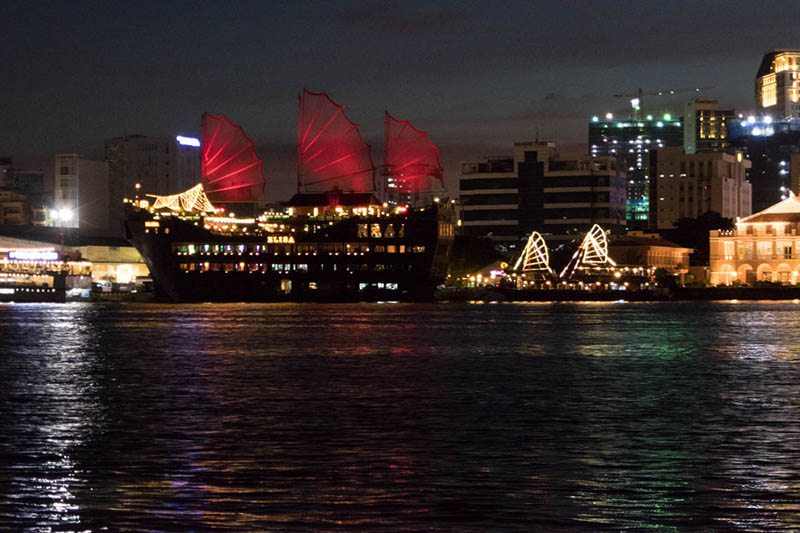 More food, and more stops
on our Saigon Street Food Tour of Ho Chi Minh City by Motorbike
We went all over the city, to places we would never have found ourselves and trying dishes we had not had before.
Tra tac (cumquat tea)
Dua tac (coconut with cumquat)
Ha Cao (dim sum)
Banh xeo ( Vietnamese pancake)oi
The very best way to experience the local food is by doing a Saigon Street Food Tour of Ho Chi Minh City by Motorbike. Fun, filling and totally recommended.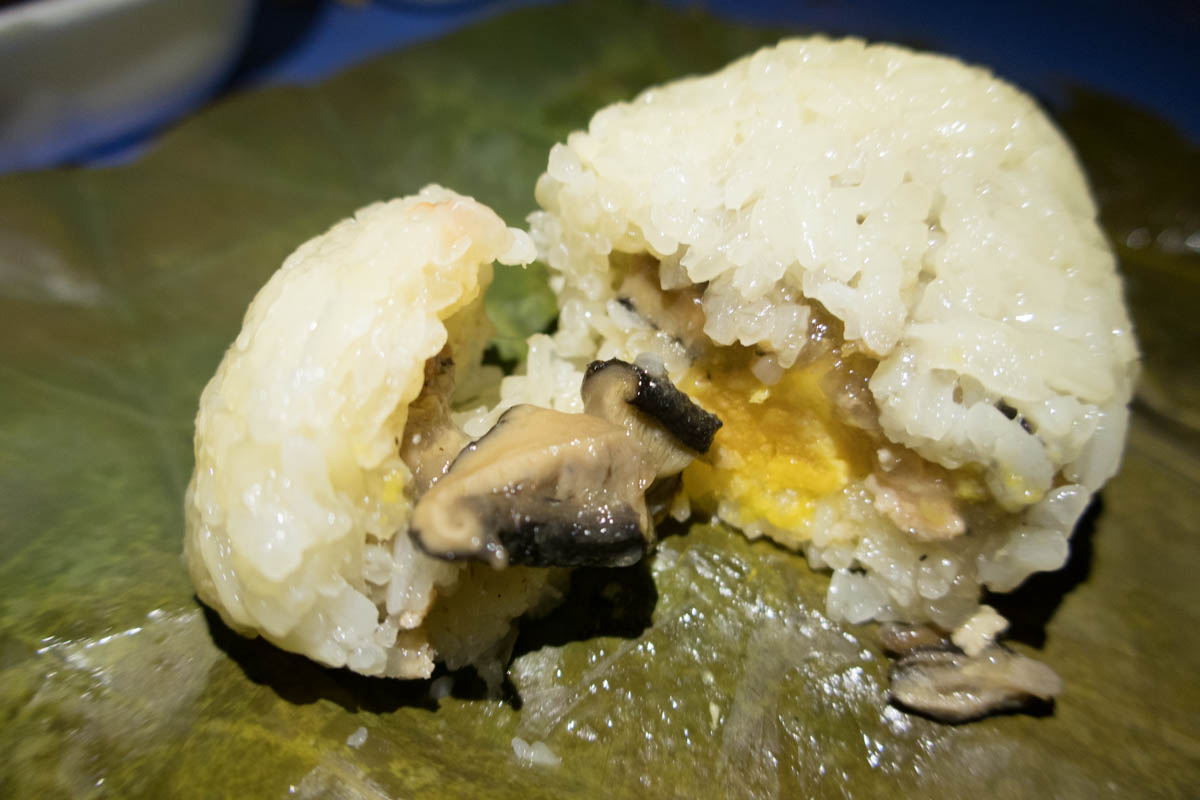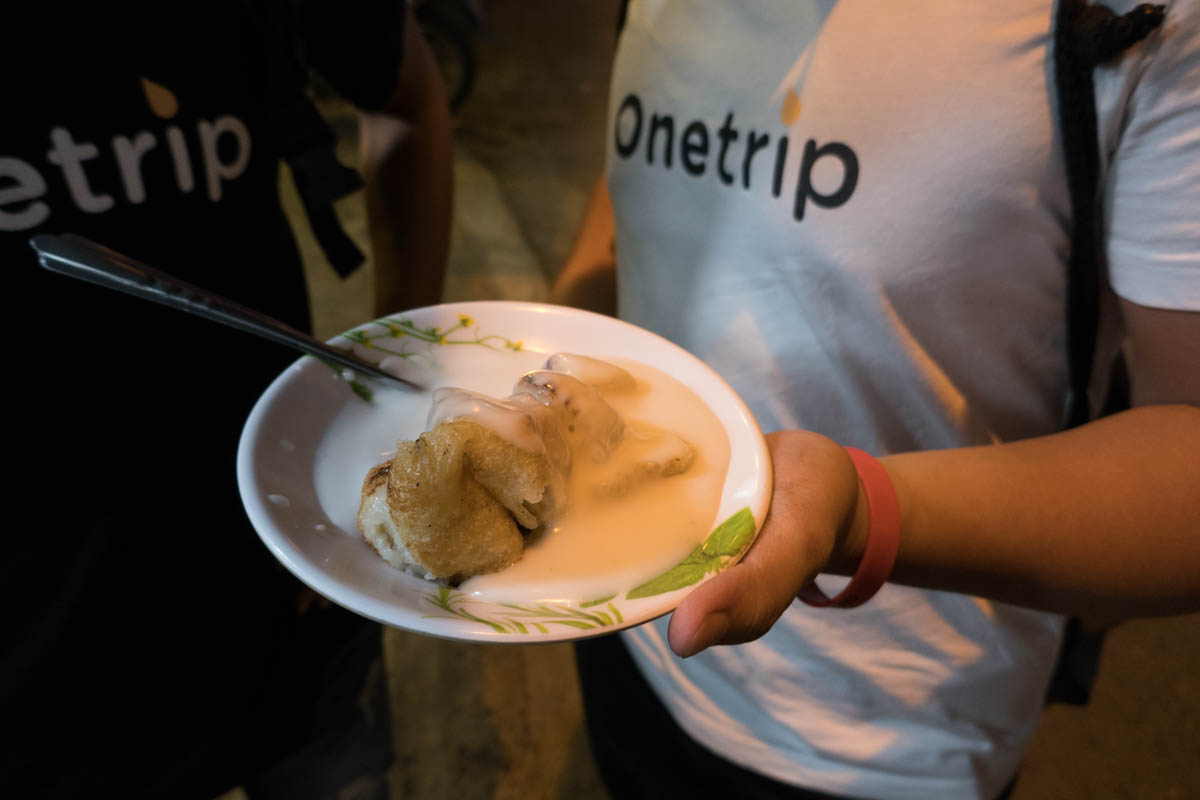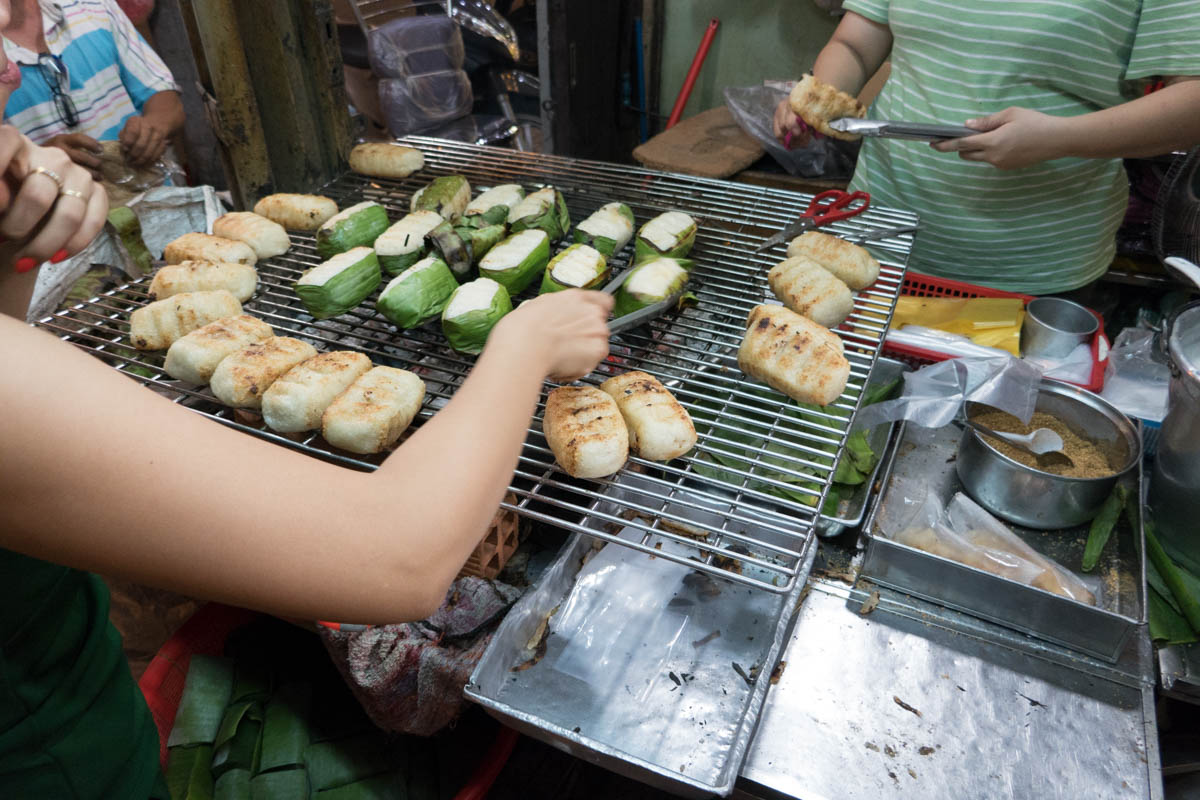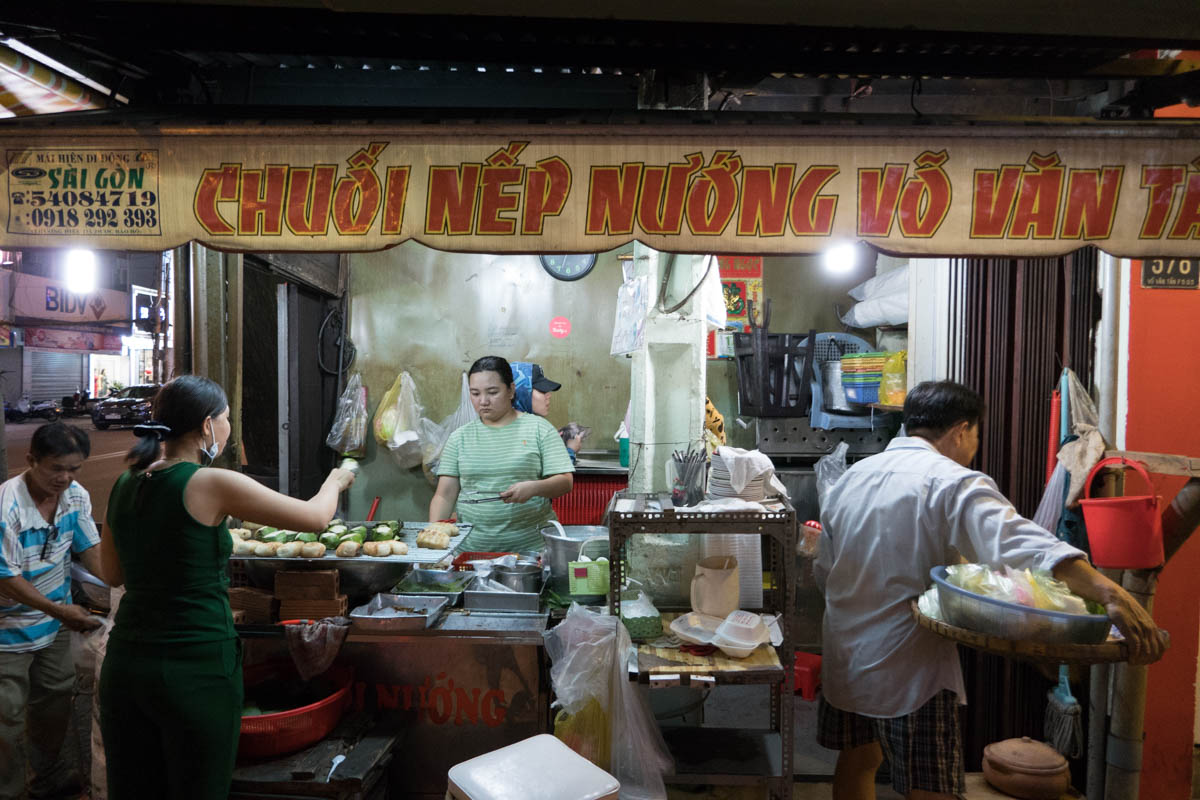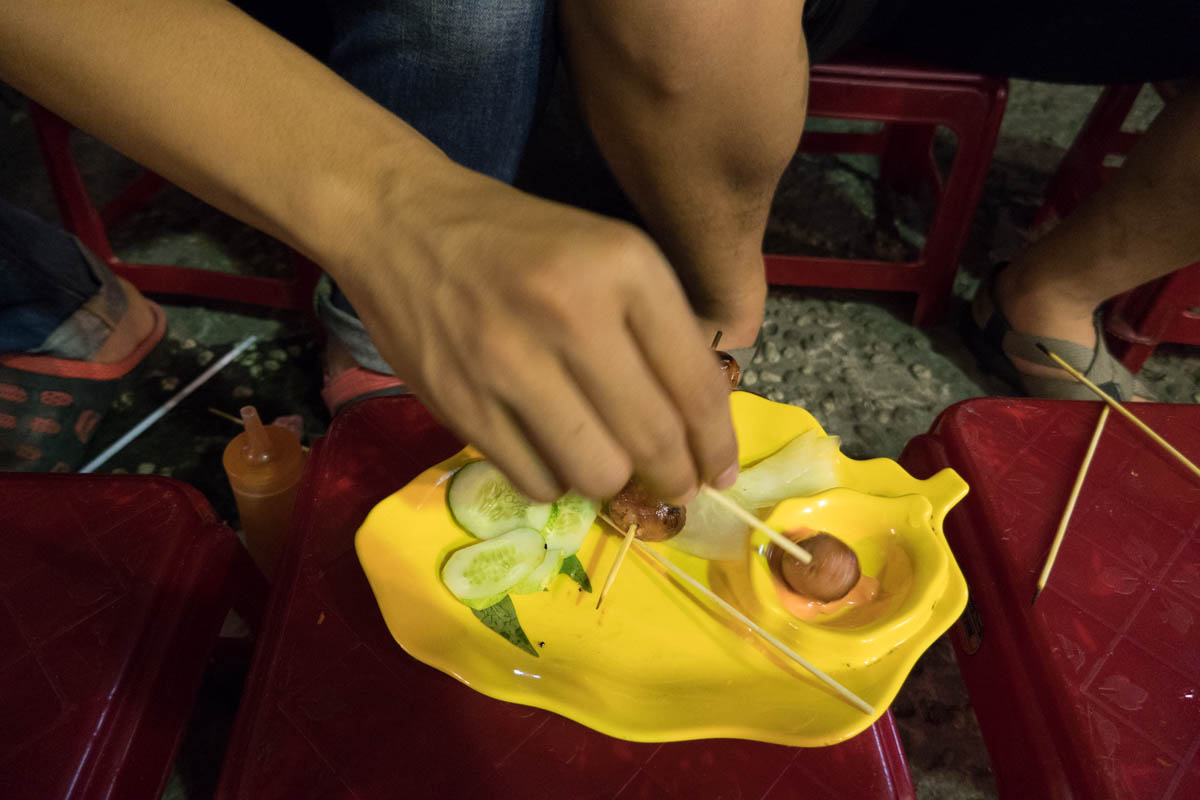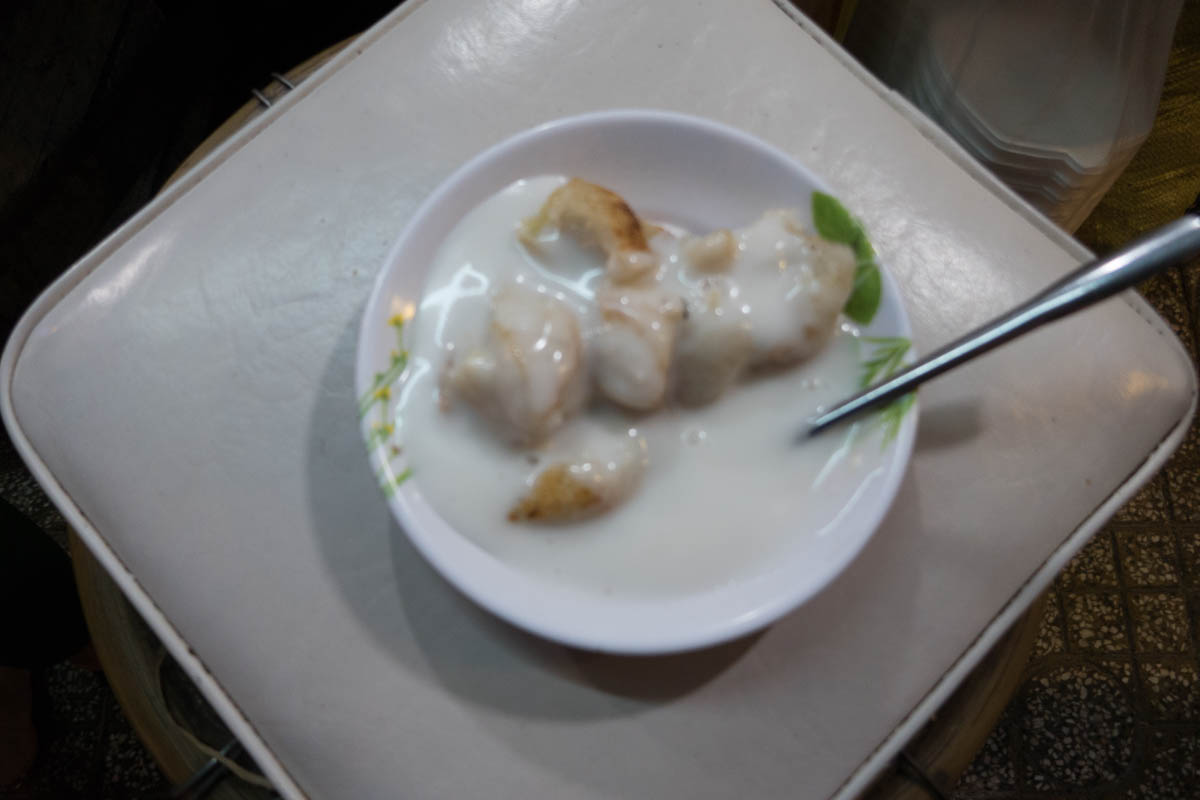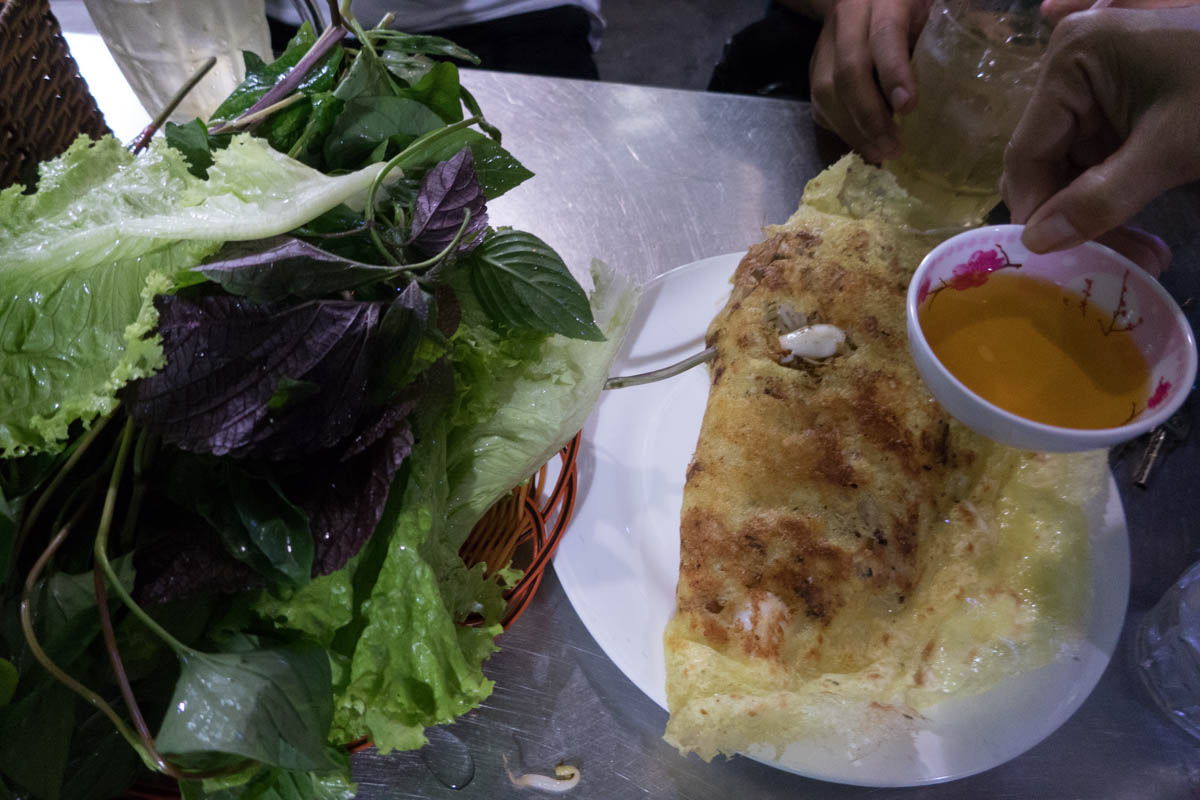 Stay in Saigon (Ho Chi Minh City), Vietnam
There are so many hotels to suit all budgets, and you will be pleasantly surprised at the prices. Check here