Seattle Outside my Front Door, Washington
Laura Lynch is the writer and creator of the travel blog, Savored Journeys. She caught the travel bug over 20 years ago and has been traveling the world ever since. She has an insatiable appetite for culinary travel and she tells of the food and wine adventures she and her husband Nick have had around the world on her blog.
Outside my front door in Seattle is a little slice of paradise called the Pacific Northwest. I've lived in many cities, but I love Seattle the most, and it has a lot to do with how pretty it is. Let's face it, when Mother Nature was deciding how to dole out the good looks, she gave Seattle a little something extra. Of course, looks aren't everything – Seattle also has personality, charm and an uncanny way of making you feel really alive.
When I look out the window of my downtown apartment, the many splendors of the Pacific Northwest stretch before me and remind me every day why I love it here so much. My love affair starts with the sparkling water of the Puget Sound, the majestic snow-capped Cascade mountains looming in the background, and the ferries carrying passengers to and from remote islands. If you're lucky, on a clear day, you can see those islands stretching across the Sound for hundreds of miles. It's an incredible sight.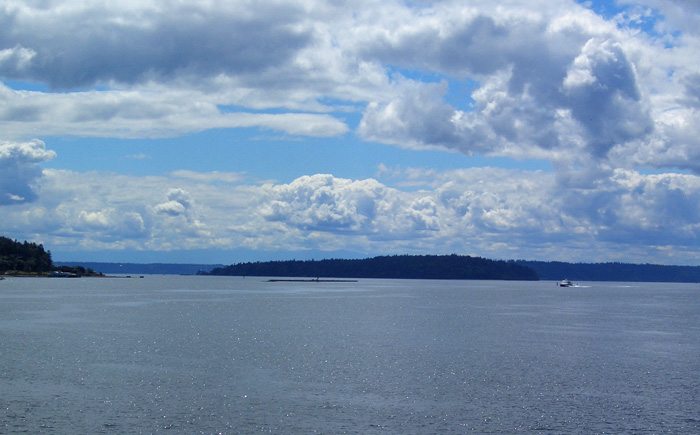 We also have intense sunsets here. I mean the jaw-dropping, sigh-inducing kind that bleed orange and red in vibrant color across the sky. At certain times of the year, the spectacular sunsets are practically an every-night occurrence, and if we're lucky, they last a full hour before finally melting into the horizon. I'm certain the number of social media posts about Seattle triple on beautiful sunset days.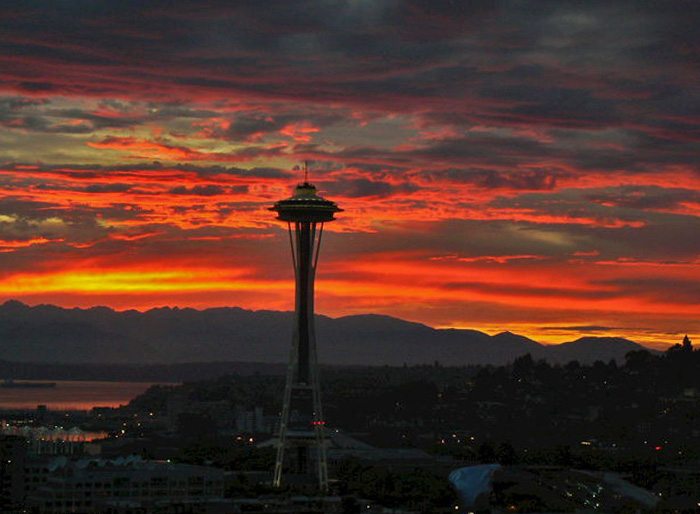 The thing you'll hear the most in reference to Seattle is that it rains a lot, right? Well, I'll let you in on a little secret. That rain thing is just a rumor we made up to keep outsiders from invading our space. It does rain often, but it doesn't rain much. So don't believe all of those movies and TV shows that depict Seattle as living under a constant downpour. Our rain never amounts to more than a drizzle for which an umbrella isn't even necessary.
On non-rainy days, we have a very important way of measuring whether or not it's a good Seattle day or a spectacular Seattle day. One look south will tell you exactly what you need to know. On only the clearest of days, Mount Rainier is completely uncloaked of clouds and is on display for everyone to admire. Thus, "The mountain is out!" is a phrase you'll hear repeatedly around here, and it's a sure sign that the day is shaping up to be spectacular.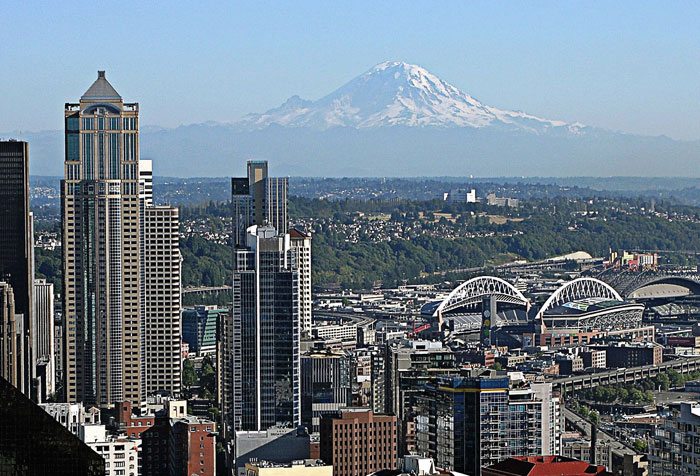 Nothing against tourists, as I'm often one myself, but I do love it when the tourist season dies down around mid-September and we locals can once again journey to Pike Place Market for all the things we graciously allow our tourists to enjoy over the summer. The second the tourists are gone, I'm back to frequenting the market for my beloved Beecher's Cheese Curds, Rachel's Ginger Beer and Daily Dozen mini donuts. In case you ever wondered if Pike Place Market was just a tourist trap, rest assured that the locals love it as much as everyone else. Except perhaps the annoying throwing of fish.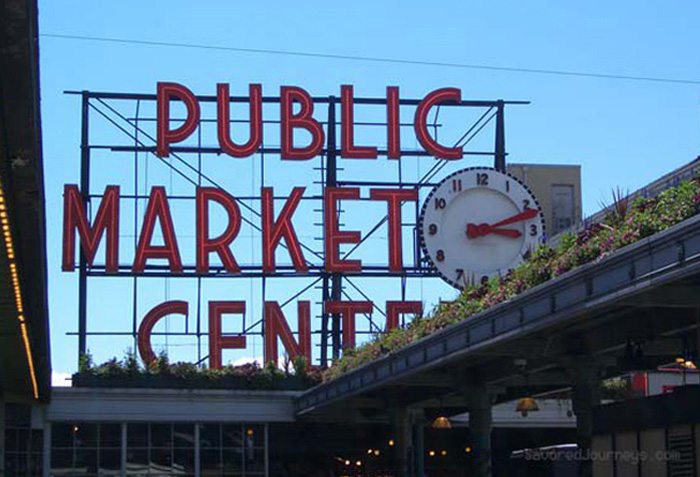 Seattle – Outside my Front Door
There are many ways to enjoy the water surrounding Seattle, but one of my favorites is by ferry. Sure, you could own a boat and take it out on Lake Washington, or you could rent a canoe or paddle board and drift around Lake Union, but to me there's nothing better than taking the ferry. Seattle has a number of passenger ferries that cross the Puget Sound dozens of times a day carting commuters to and from their island homes and city offices. There are a dozen routes to take, but the one I love the most is the hour-long ride to Bremerton. It's not the destination that matters though, it's the journey itself. We spot wildlife along the way, feel the sea breeze in our hair, admire the incredible beauty of the islands as we pass, and even put together puzzles that are left by other passengers. Added bonus: the trip back offers incredible views of the Seattle skyline.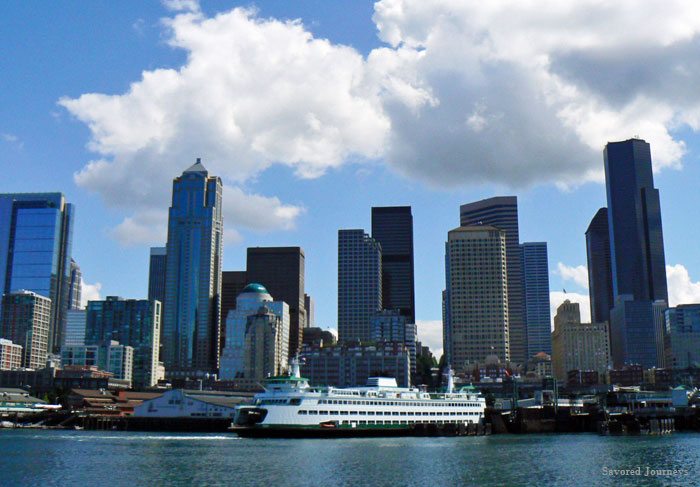 During the spring and summer, the weather is just too nice to stay indoors, so there are dozens of outdoor festivals. There are so many that sometimes we end up going to two or three on the same day to avoid having to choose. These festivals are basically just an excuse to enjoy our mild, humidity-free summers. If you ever visited Seattle in the summer, you probably decided to move here. It's just that amazing.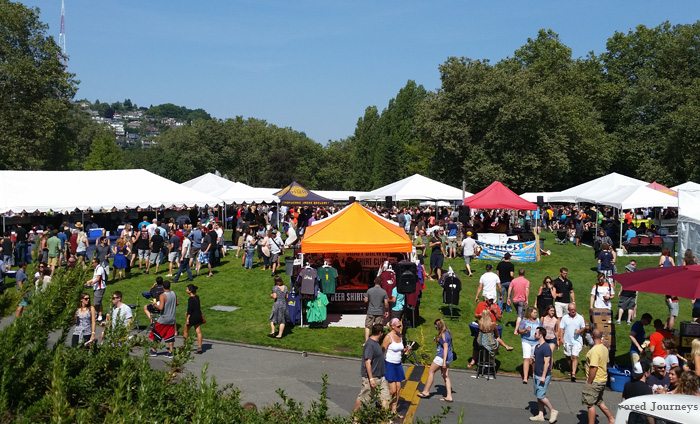 My love for Seattle wouldn't be complete without the food and wine. Washington is especially well known for its wine, and Seattle is more than happy to provide us with ample opportunities to try it. Just a 20-minute drive from downtown, in Woodinville, Washington, is an enclave of wine tasting rooms where someone like myself could easily spend an entire day sipping and swirling peppery Syrahs and hearty Cabs. And if we don't get enough there, we have all those outdoor festivals where the wine never runs out.
Did you know that 3/4th of the nation's hops are grown in Washington State? We would be remiss not to showcase our own product. And that is why Seattle has one of the largest number of breweries in the country. In the Ballard neighborhood alone there are upwards of 15 breweries. We like to take long afternoon strolls around the neighborhood, stopping at whatever breweries we happen upon. And when we run out of breweries to visit, guess what we do. That's right, we attend outdoor beer festivals.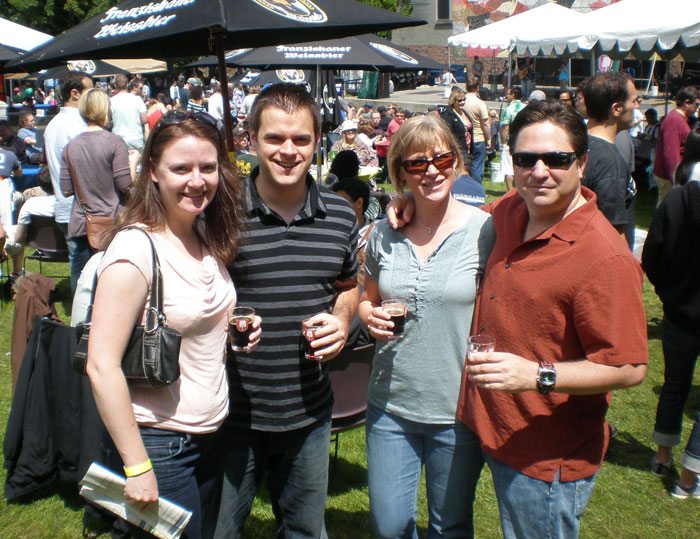 And so, these are a few of the things that are outside my front door. I really couldn't ask for a more beautiful place to live, or a more inspiring backdrop to call home. Seattle is truly an outdoor paradise.
Read more of our Outside my Front Door series right here