Outside my Front Door is a series of posts by fellow travel bloggers who share what is … outside of their own front door
Mar of 
Once in a Lifetime Journey
, is an ultra-frequent traveler and serial expat. She used to take a flight to an exotic destination every week for ten years until she realized that she wanted to go on last minute 
Tuesday
 night drinks with friends and sleep on her bed more than three nights a week. She quit her management consultant job and joined Google in Singapore. She started her blog, Once in a lifetime journey, almost two years ago focusing on the type of travel that she loves doing: luxury and out of the ordinary. You will find her equally at a high-end resort and somewhere you have never heard of. She has visited almost 90 countries and is a member of the Traveler's Century Club.
Singapore is an extremely multi-cultural part of the world and, within the same day, you can be in China, India, Malaysia or any part of Europe on a quick metro ride.
Singapore's Chinatown
I live in Chinatown where the majority of the population is local Chinese-Singaporean. My street is made of heritage shophouses with the typical 2-3 stories colorful buildings that used to be the shops and houses during the British colonial times. It is a very quaint part of town.
Singapore's melting pot of cultures is evident even in this very Chinese neighborhood. At 
7am
 every day the Indian temple one street down has their daily service. The ornate decorations above the main entrance contrast with the red Chinese lanterns hanging on the side street, an eminently touristy bit of the neighborhood with shops selling all kinds of souvenirs. One street down, there is a mosque and a Buddhist temple.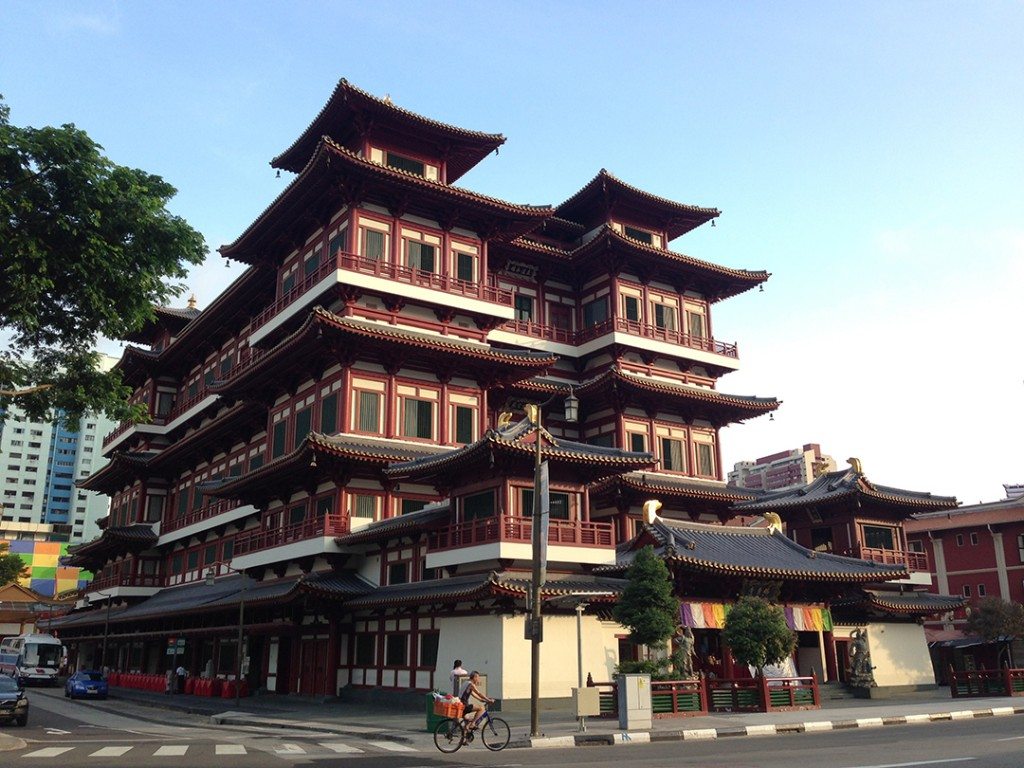 At night, my street becomes expat central. Foreigners, generally from Europe or Australia, fills the street with laughter and beers. During the weekends, the area is pedestrian-only and the restaurants and bars that now occupy the colorful shophouses put their tables outside, on the pavement, for customers to sit and enjoy a meal under the stars.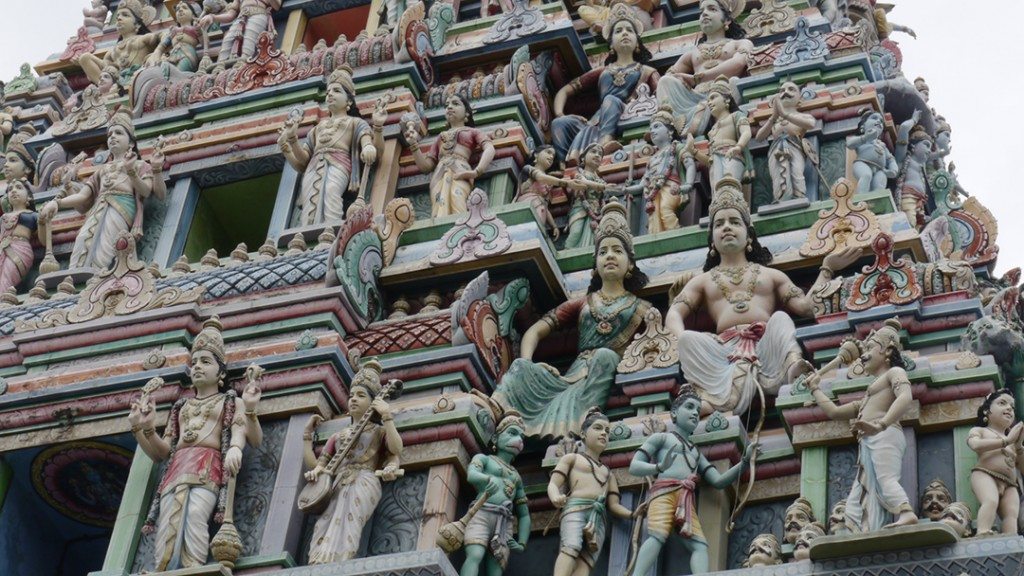 Other parts of Singapore – The Financial District and Little India
Chinatown borders the Financial District where Singapore's famous landmarks are located. Marina Bay Sands rooftop pool and the city's emblem, the Merlion, are a popular stop for all those visiting. The tall business buildings against the heritage Boat Quay and the entire Marina area, reclaimed from the sea, are best seen at night.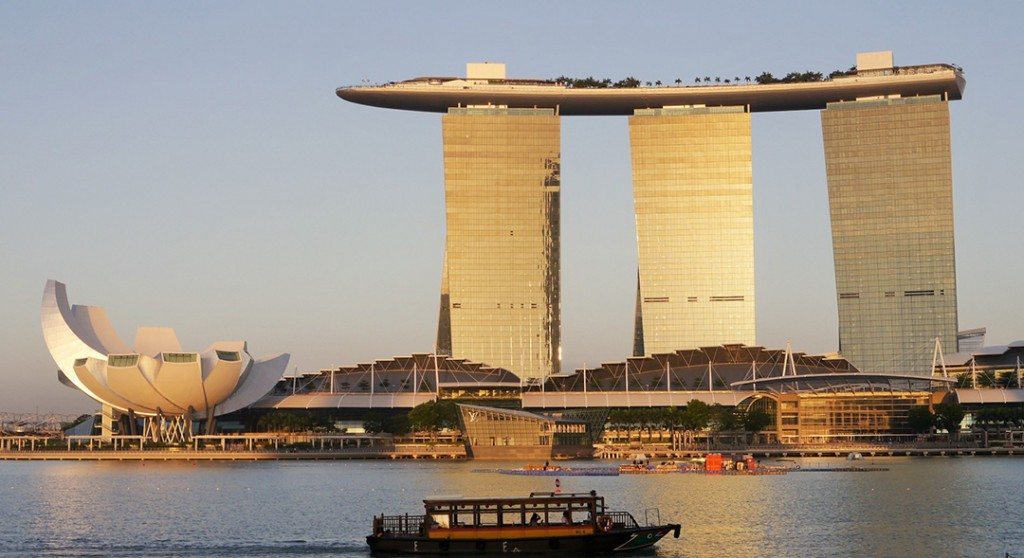 If I need a change of scenery, I grab a bus or the metro and head to Little India. As soon as I get out of the underpass, I feel as if I have just landed in Mumbai. The sounds and smells of the wet markets, the flower stalls and the curry fills the warm tropical air and I can walk into any restaurant and have a delicious meal for a price closest to Indian than to Southeast Asia's richest country.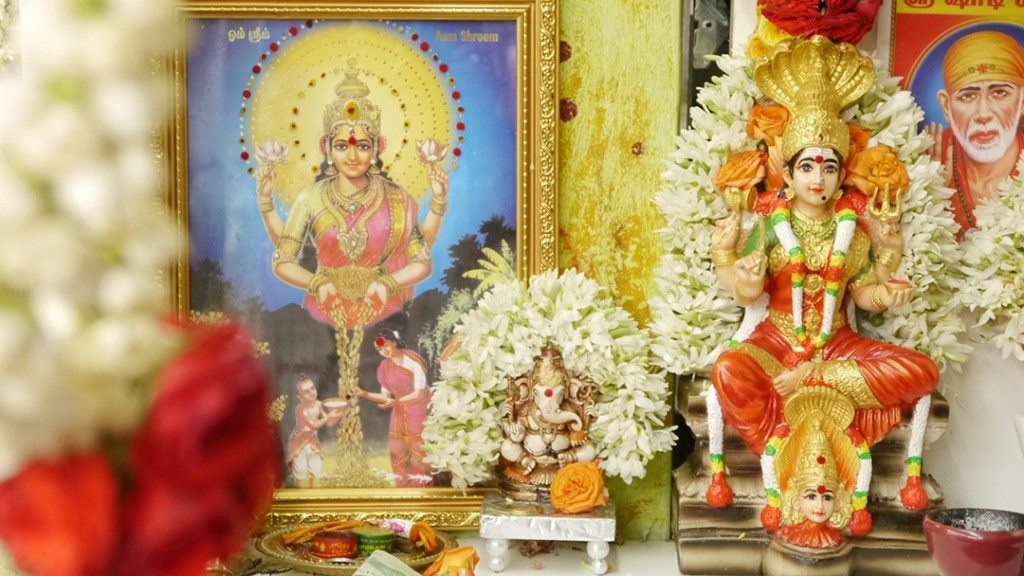 Singapore is the place to come if you want to have an Asian experience all in one place.
Read more of our Outside my Front Door series 

right here