Quite simply the New Acton precinct in Canberra, Australia incorporates housing, retail and hospitality facilities. Yet, that is such a simplistic look at what I consider to be a very well considered, very well executed urban design… and quite a progressive and inspired design.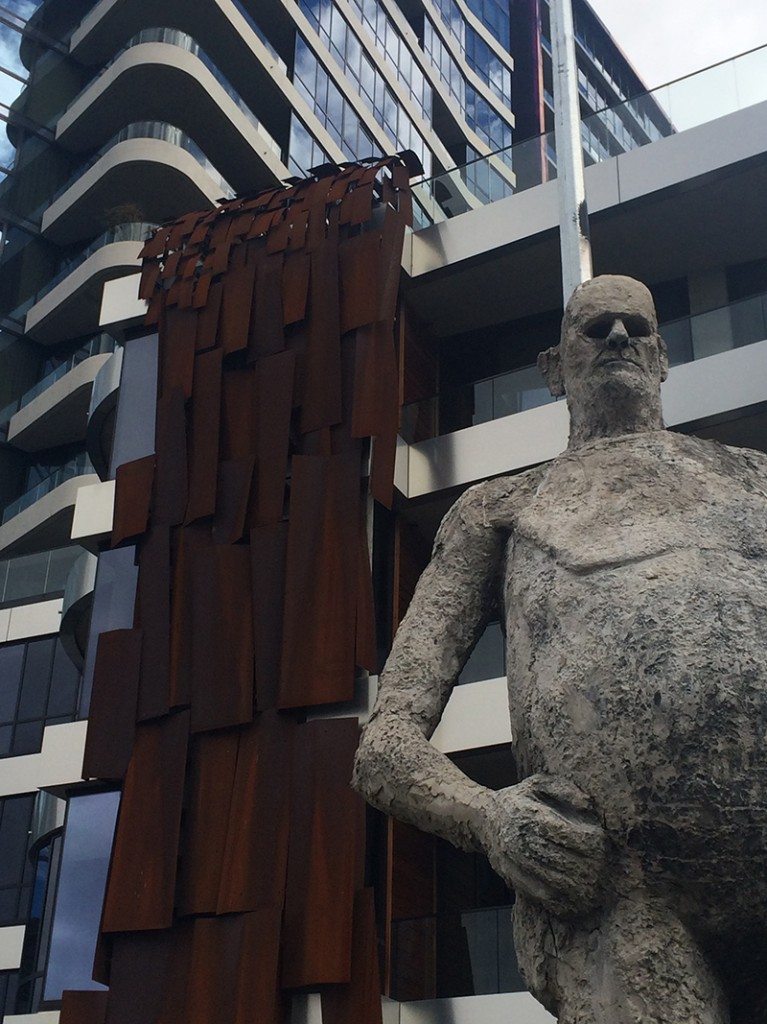 As a layman looking from the outside in, this is urban design that considers what it is like to be a real person, living in a real city in real times.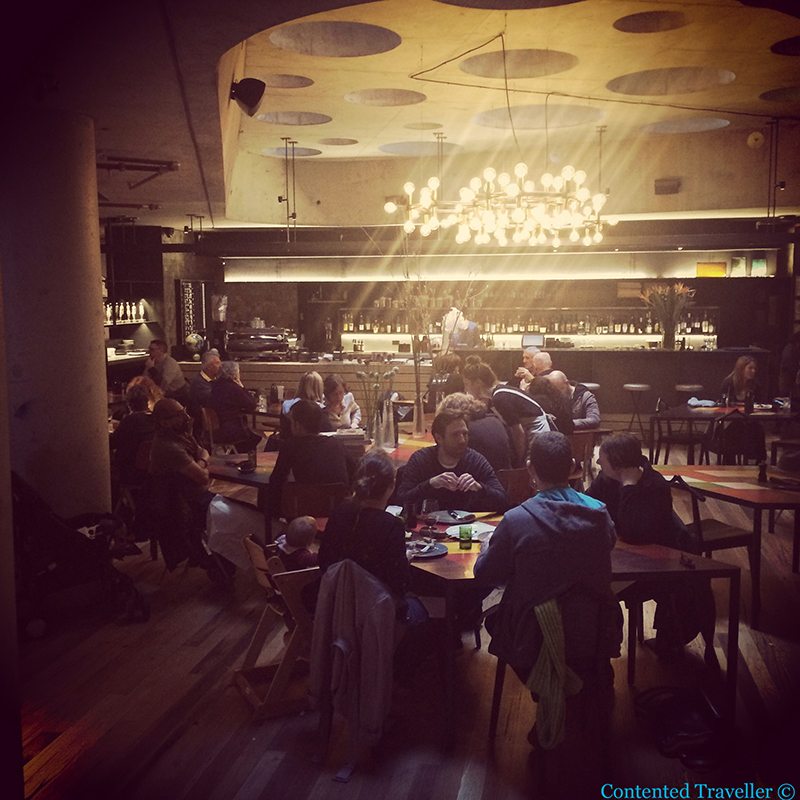 For a start, the New Acton precinct looks good. More importantly it has a very good feel about it. It is quite uplifting and heartening really.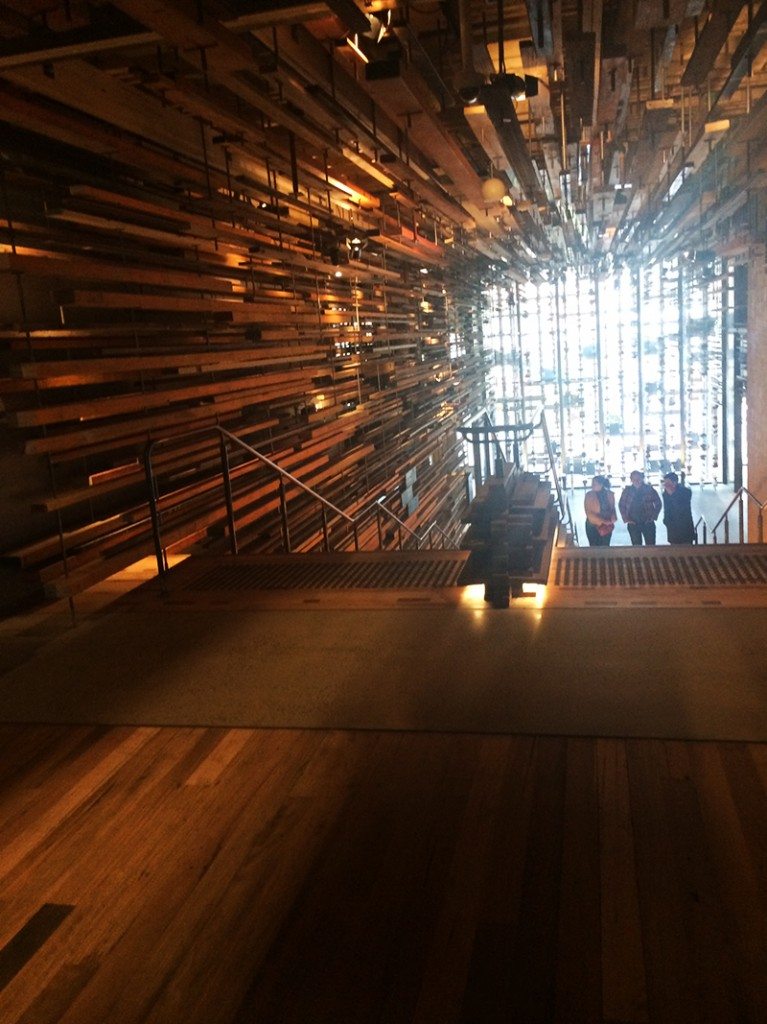 The architecture of the buildings in this precinct is unique and appealing from the outside. There is some juxtaposition of the old and the new, but what appealed to me was some of the angular differences. The use of varied materials and the often humorous use of colour also added to the appeal. Humorous in that, I wasn't expecting that stripe of pink or that splash of blue. Urban design should engage and should make you take note and be surprised.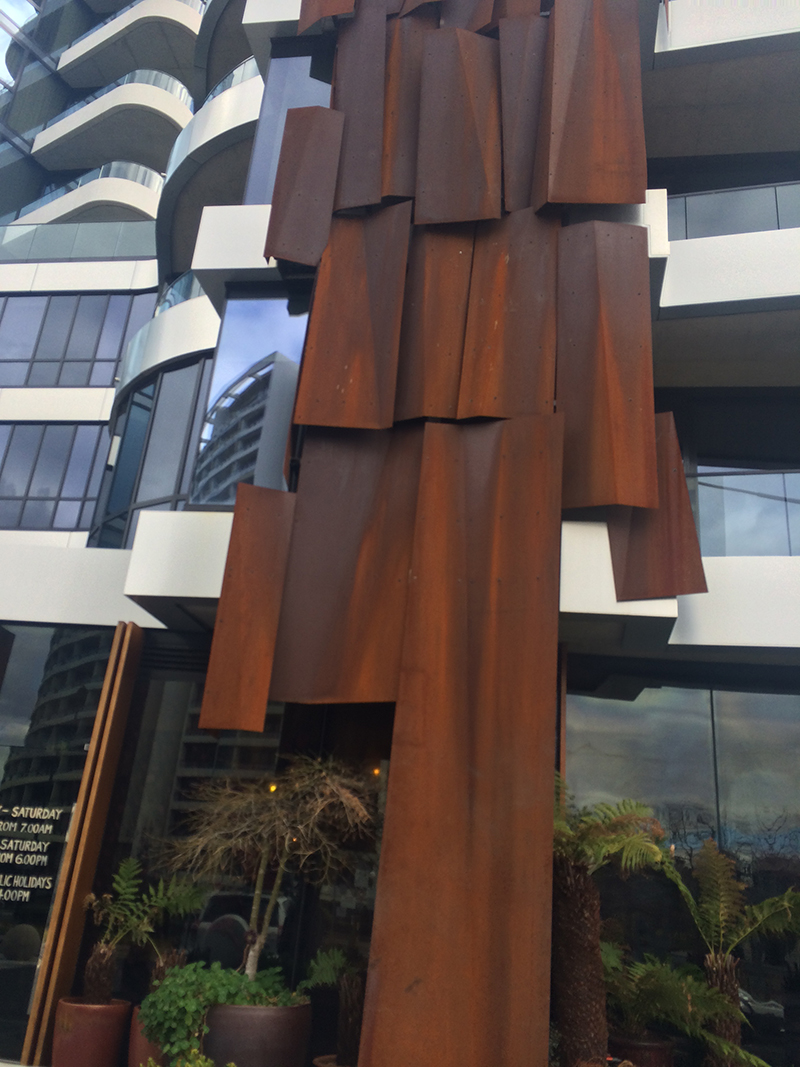 There are little gardens or green spaces dotted throughout; sculptures here and there, street art around and even a veggie patch and plant surrounds made of old newspapers and you do start to think – thank goodness, somebody has actually really been listening.
Yes, listening to us – the people who live in these places, work in these plays and play in these places..or would like to.
Go inside any or all of these buildings and again you are met with more surprises. This is good.
Surprise me, shock me, challenge me – make me think.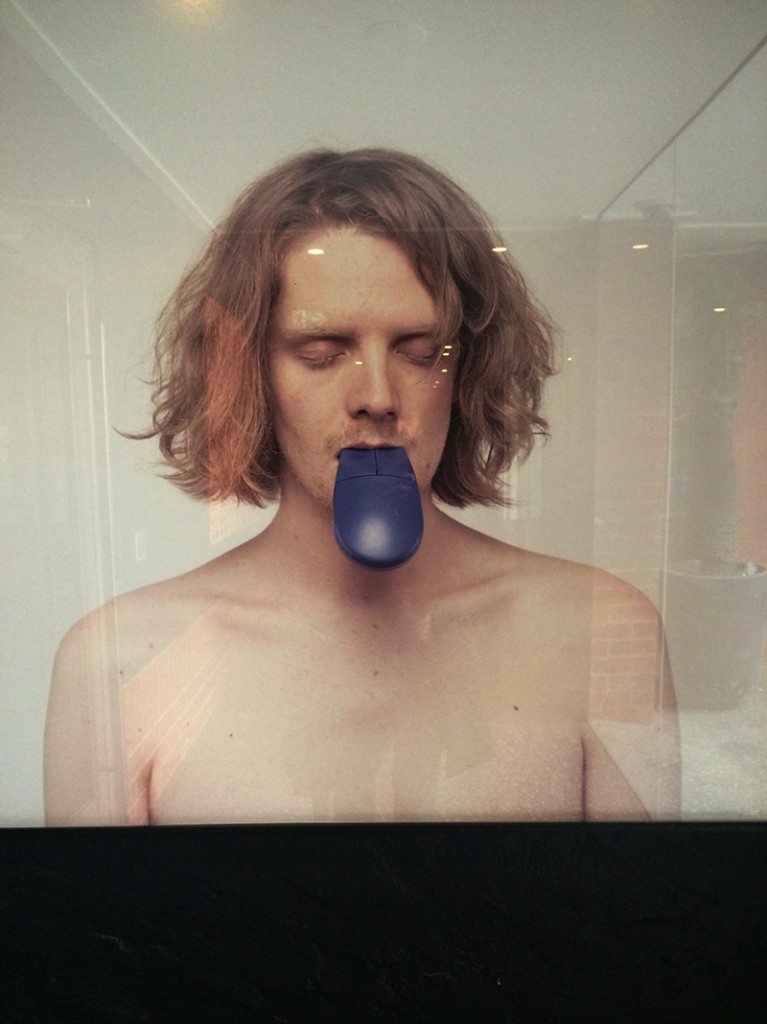 You can see very very clearly that people have put their heads together and have actually given the people not only what they want, but probably more importantly – what they do need and 'will' need.
Many people value eco-friendly housing, and we need to. That is a no brainer. The designers here in the precinct have been more than aware of this, and it shows.
People want a thriving food scene, a well supported and flourishing arts and cultural scene as well as a dash of community spirit and it appears that this is exactly what the New Acton precinct is providing.
The realities are that times have changed and peoples needs and wants have changed. Urban designers need to consider that and maybe they have got this mix right. It certainly looks like it to me, but I would love to hear other people's opinions.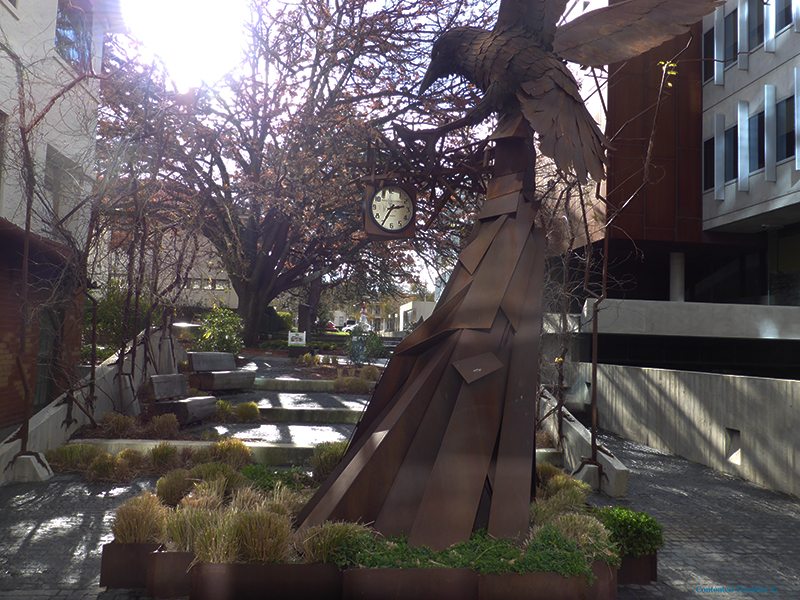 The catch phrase for the New Acton precinct is, "left of centre, right of lake", which is a play on not only its geographical position but also on its approach to urban design. Good on them.
Read more about both the urban design in New Acton Precinct and indeed Canberra