Outside my Front Door is a series of posts by fellow travel bloggers who share what is … outside of their own front door
Victoria McEwan, one half of The Freedom Travellers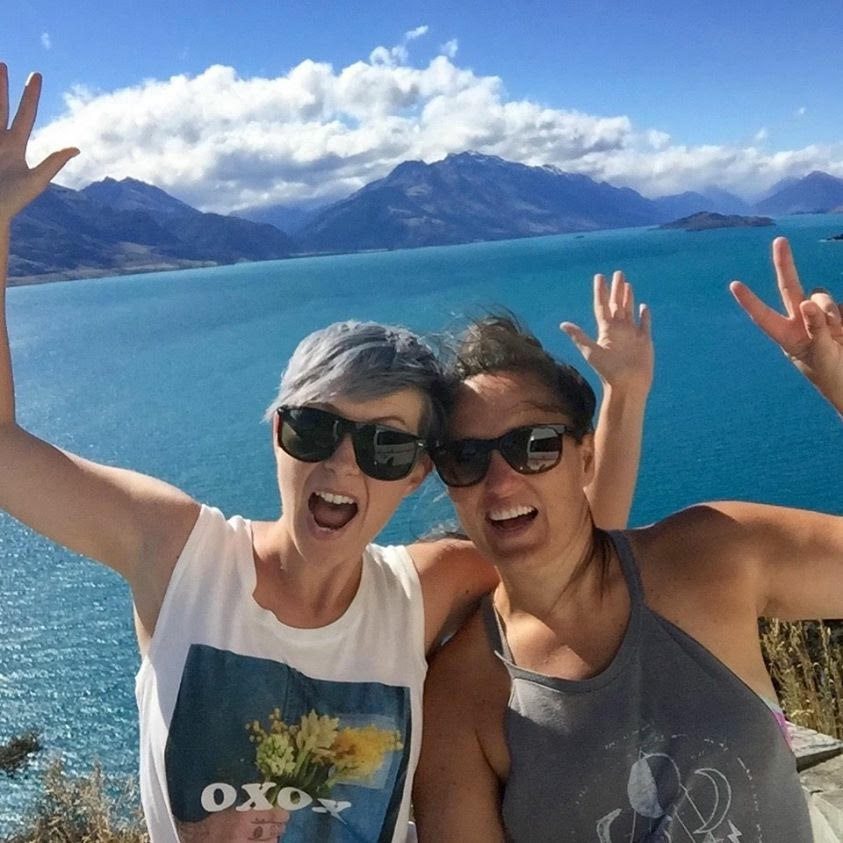 When I moved to Sydney from the UK six years ago, the only place I wanted to live was near the beach. After spending a few years in the Eastern Suburbs of Sydney (yes, typical Brit living in Bondi!), I decided it was time to give city living a go. The other half of The Freedom Travellers, Elaina, is a Northern Beaches girl so this was a big change for both of us. As a home base in between our travels, Surry Hills has been the best decision we've made thus far.
We travel a lot so when we get back to Sydney there are a few things we love about coming home. Outside our front door in Surry Hills there are a plethora of cafes, bars and restaurants. A stones throw from our place is the famous Bourke Street Bakery. Just look for the line up of Sydneysiders waiting patiently for their coffee and pastry fix. No matter what day of the week, this place is busy. The service here is excellent so the line moves quickly and you're never waiting too long for your caffeine hit. If you need another reason to check it out their croissants are the best we've found outside of Paris! This place is a must.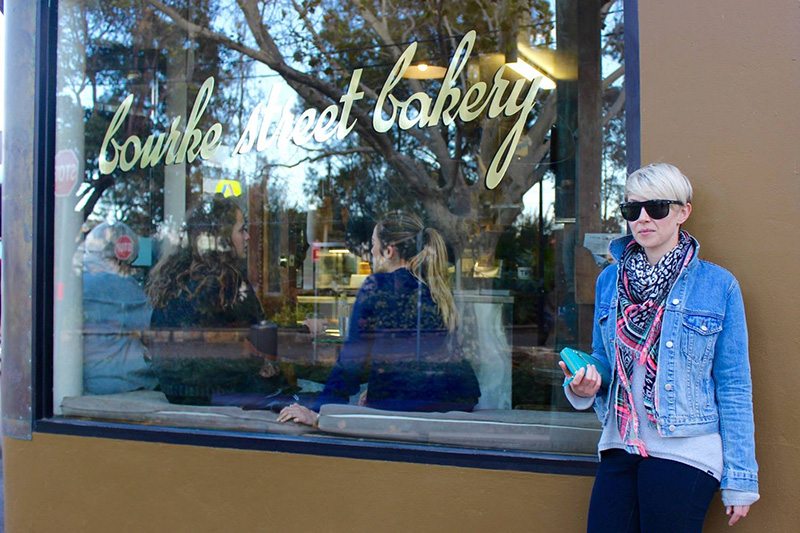 Venture a little further from home and you'll hit Crown Street. This is the main street that runs from Oxford Street all the way through Surry Hills. This is where you'll find most people buzzing around on a Saturday night, moving from pub to pub. In the daylight hours, you'll find them café hopping and perusing vintage clothing. But there's one specific place on Crown Street that you can spot by looking for the line stretching out the door. Yep. You've guessed it. Gelato Messina. This place is jam packed all the time, and there's good reason for that. You won't find better gelato in Australia! Make sure you check out their mouthwatering weekly specials if you're in the neighbourhood. Our favourite? The salted caramel is to die for. Bonus tip: They also cater for vegan customers with an amazing range of sorbets!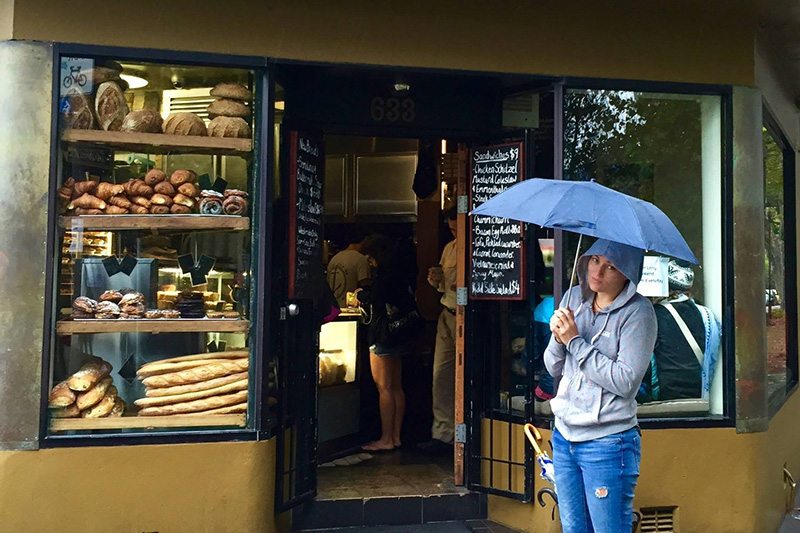 Another plus point of our home base location is the fact that we can see the SCG (Sydney Cricket Ground) from our balcony. This is the home ground of the Sydney Swans so when deciding where to move this was a big bonus for Elaina as she is an avid Swans fan! Just a 15-minute stroll from our place and we can be sitting in the stadium cheering the boys on.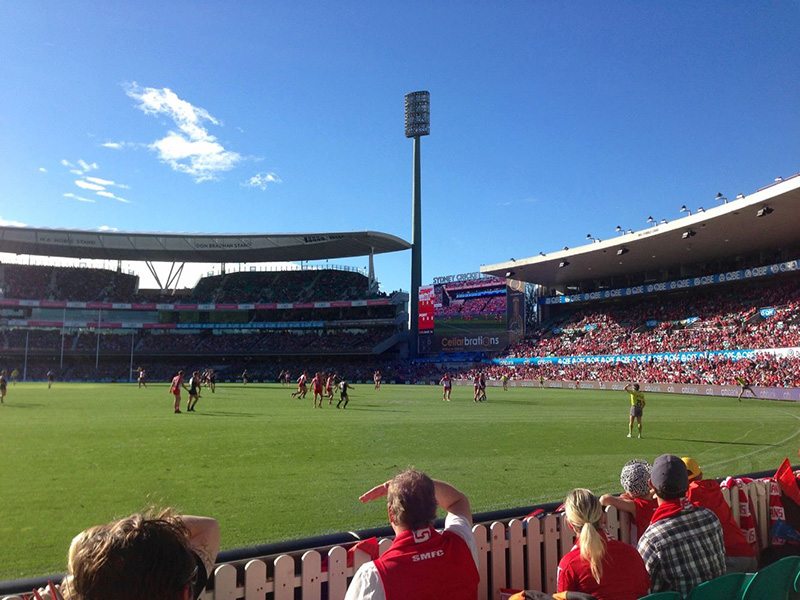 Just 10 minutes in the car will have you arriving at the famous Bondi Beach. We love that we have the benefits of city living with the beach just a short drive away. Mid week you'll find us hitting up the coastal walk, this was named the best thing to do in Sydney so if you're visiting put this at the top of your list!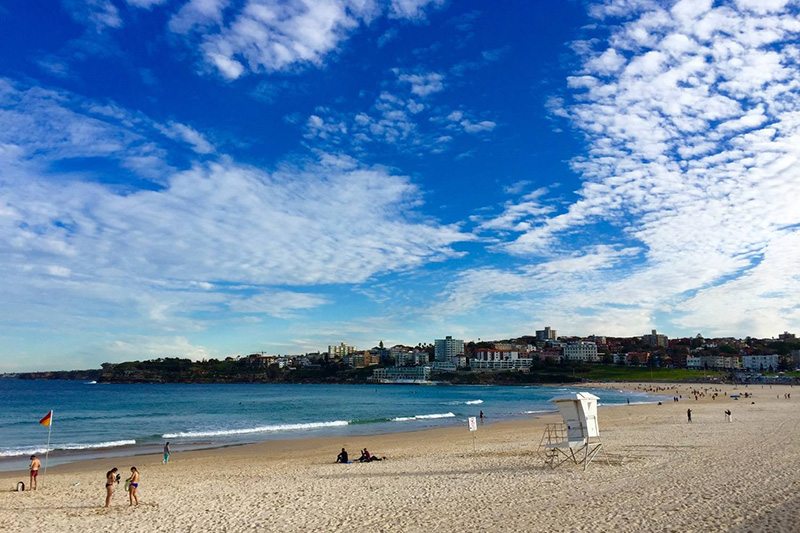 So there you have it, a few highlights of our home suburb of Surry Hills. Close to the beach, close to the CBD, full of personality and most importantly many, many cafes for us to frequent!
Follow Victoria and Elaina of The Freedom Travellers on Instagram and Facebook too and see what they get up to.
Read more of our Outside my Front Door series right here