On the surface, Nuwara Eliya Sri Lanka is beautiful paradisiacal tea country. This is an idealistic environment regarding scenery – it is seriously stunning, but there was something that did not ever sit right with me about it. It was a sense of unease, and, in fact, a sense of not feeling altogether safe while we were there.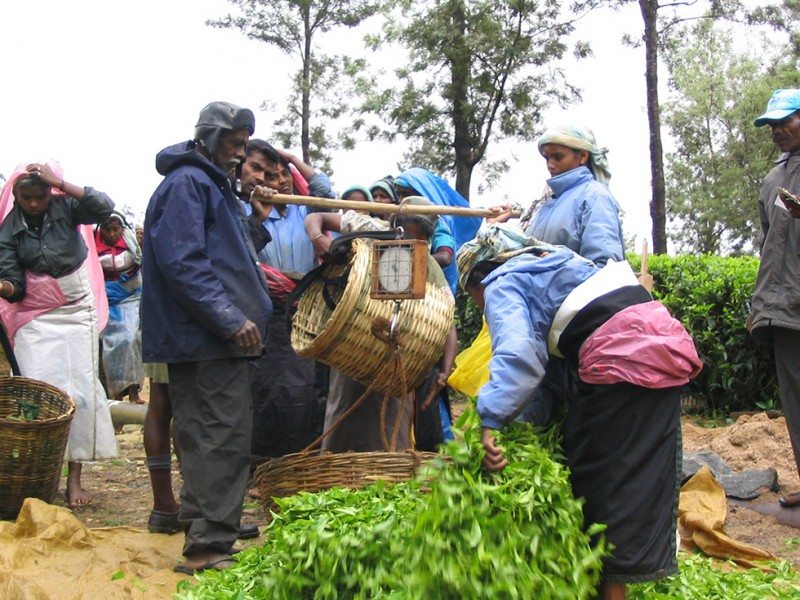 Driving to Nuwara Eliya Sri Lanka
The drive to Nuwara Eliya Sri Lanka is breathtaking, going past magnificent waterfalls and little Sri Lankan cafes perched within the rainforest. Many of these waterfalls have people standing at the base, washing either themselves or their clothes. Then we came upon the tea fields. These lush tiered verdant slopes are dotted with the colourful outfits of those who pick the tea and it is simply outstanding.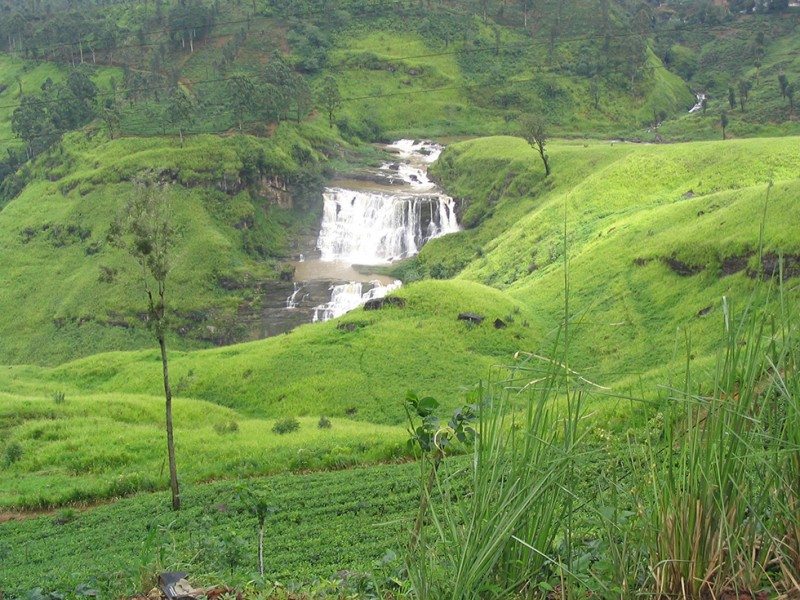 You drive past endless hectares of these tea fields, often partially shrouded in low clouds, and a lot of rain. The tea plantation works on regardless of the weather. The town of Nuwara Eliya itself and its surrounds are, however, a study in contradictions.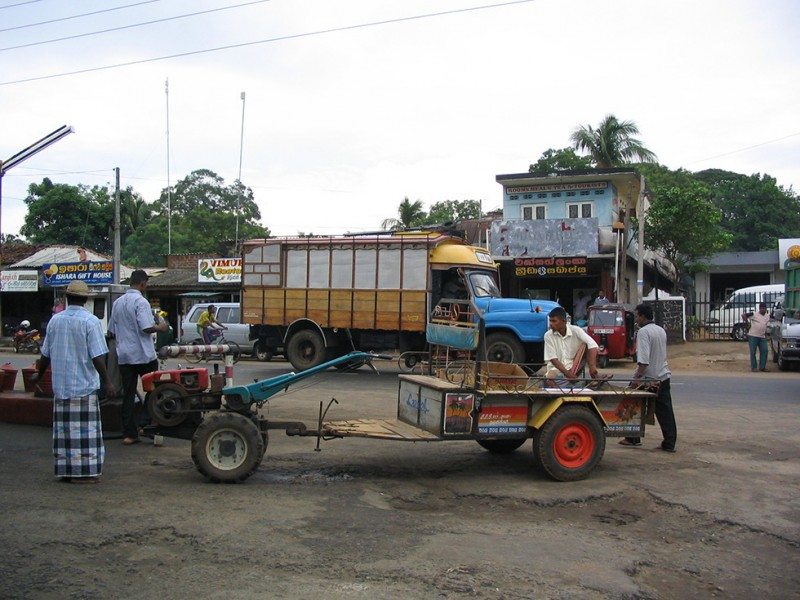 Little England is Nuwara Eliya
This town is known as Little England because Nuwara Eliya is in the mountains and has a lot of rain and a lot of mist wafting over the ever so green tea fields, not dissimilar to the English weather and country side. Many colonial Englishmen favored the cool-climate mountain, as an escape from the heat and humidity of much of the rest of Sri Lanka, which brings to mind that only "Mad dogs and Englishmen go out in the midday sun".
Pseudo Capital of colonial Sri Lanka
It in effect became the pseudo capital of colonial Sri Lanka in the hotter months. And with this, they bought all of their trappings – the colonial houses, the golf course, and even a British Post Office. This all sits amidst the frenetic and lively and raucous Sri Lankan culture. This is where many of the Tamil of Indian origin live and work.  Their presence in the markets, streets and shops is imposing and a little disquieting for some reason. They do not appear to be happy.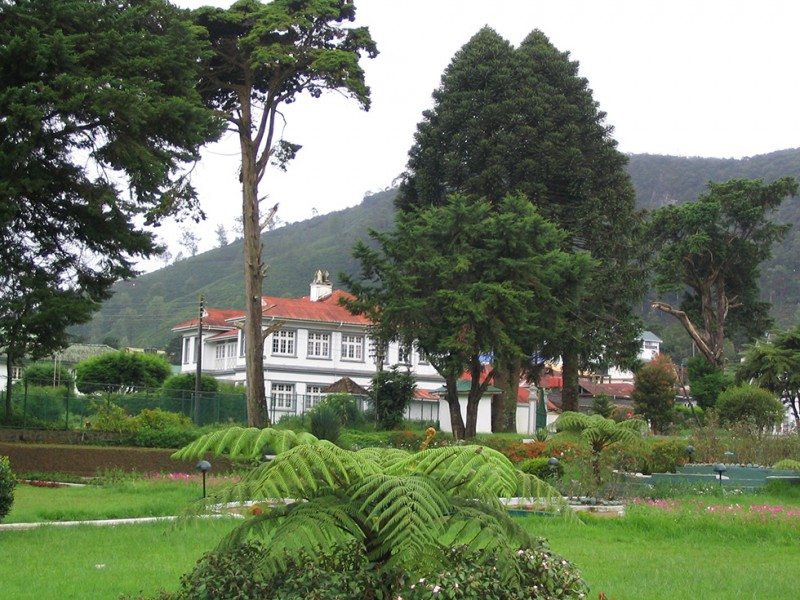 Visiting Nuwara Eliya
Nuwara Eliya had once been a quite an isolated town with a reputation for being a fairly sordid place rife with alcoholism and depravity. It is here that  an Englishmen was hunting elephants, got sick and believed that the climate aided in his recovery and then set about recreating England in the jungle.
Visiting the markets I think may have unlocked my initial sense of disquiet. This was not a welcome environment. Where we had been used to good natured hawking and a bit of a laugh throughout our travels in Sri Lanka, here the mood was one of being watched, of a feeling of distrust and of being harassed in a negative way. There was no good humour, nor laughing, just an intimidating atmosphere.
The tea plantations of Nuwara Eliya
http://explorelanka.com/places/hill/n_eliya.htm
The tea plantations and the tea factories despite being tourist perfect also were a bit of an eye opener. In the early 19th century the British, who had colonized Sri Lanka, brought workers from South India as the workforce for the tea plantations when they recognized that the area was perfect for tea growing and production. These were the Indian Tamils. The tea making process starts in the fields where it all begins with the picking of "two leaves and a bud" that is back breaking and meticulous work.
Tamil women still pick the tea, as their delicate fingers are better able to get the "flush" or buds than any machine. They can be seen throughout the fields in their bright saris. They then carry the large baskets to be weighed and assessed. Then it goes to the factory where the leaves are converted to the various black teas then to international distribution.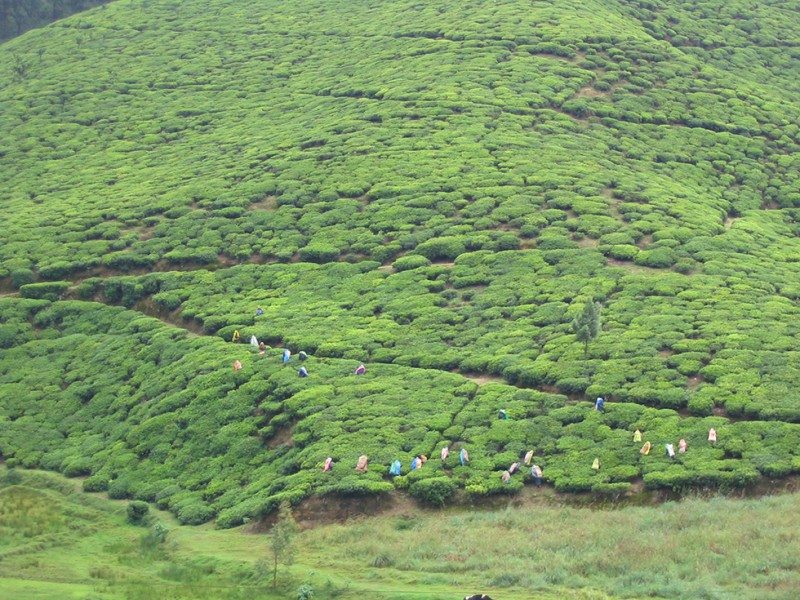 The dilemma of Nuwara Eliya
This is seriously now a dilemma. The workers are highly skilled but are considered to be unskilled labourers. It is not easy selecting "the" two leaves and the bud to produce the top quality tea that they do. Their work hours are not assured, dependent upon many things. They work in all types of conditions and have to meet quotas. They are in many respects 'indentured' workers.
However in a country of economic uncertainty these workers are paid basic wages, food, and accommodation. The factories have their schools and hospitals. In many ways, this is a good life in a hard country where employment is to a degree assured, and education and sickness benefits are given.
So this might have also accounted for my apprehension. An English village in the middle of Sri Lanka sitting side by side with a bustling yet quite a typical Sri Lankan town is unusual. Tea plantations so beautiful as to defy description, yet worked by people whose families were deliberately brought over from India to work the plantations also begs questions. The fact that they have educational opportunities and have access to basic medical facilities is very good, but … I was pleased to leave.