It was a day when everyone woke early on the cruise ship because we were Visiting Flåm in Norway. I am talking 4am early because we were sailing along the Aurlandsfjord, an extension of the Sognefjord, the world's second longest fjord, and because it is ethereally beautiful. The longest fjord is actually Scoresby Sund in Greenland.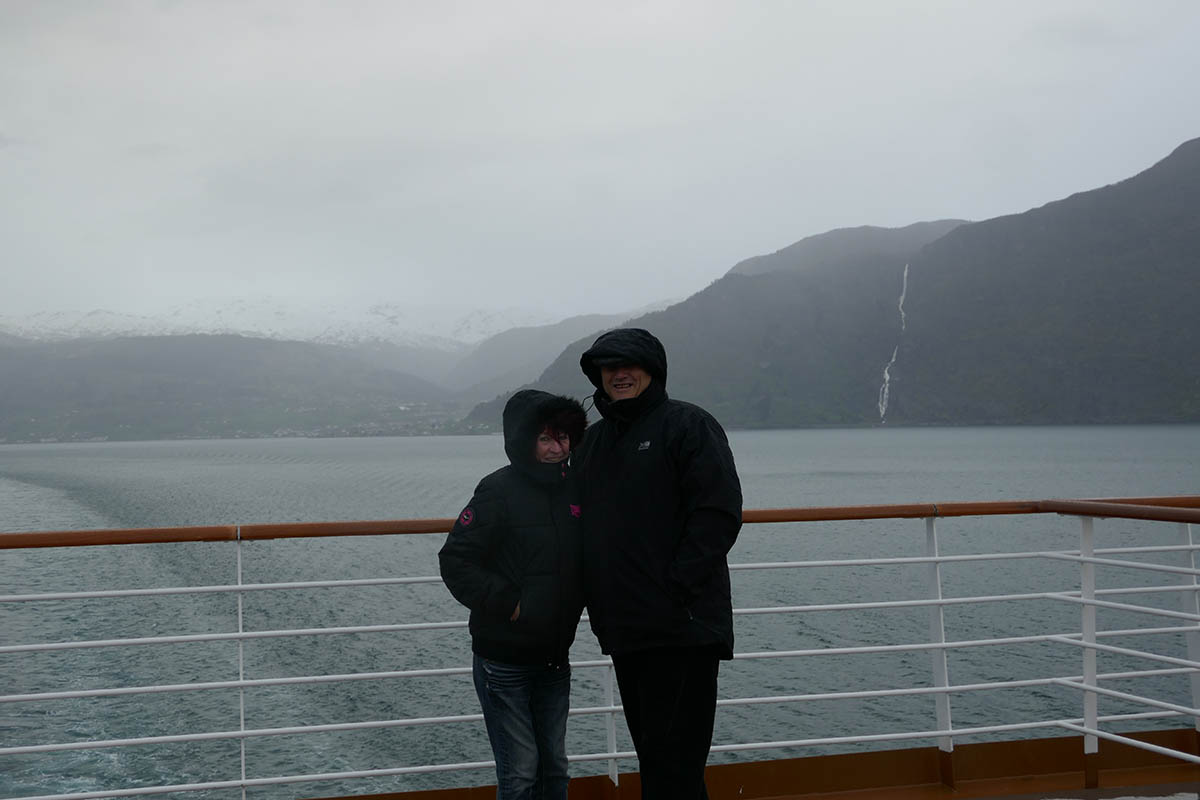 Because many of us had been watching the Vikings TV series, and despite knowing that it was mainly filmed in Ireland, we were awake to immerse ourselves in this quintessential Norwegian experience, and also hoping that Viking Ragnar Lothbrok (who by the way is an Australian actor) would somehow emerge from the mist. At its deepest, the Sognefjorden plunges to more than 1,300 meters and the mountains along the fjord rise to more than 1,700 meters. Source Suffice to say, you don't see this every day.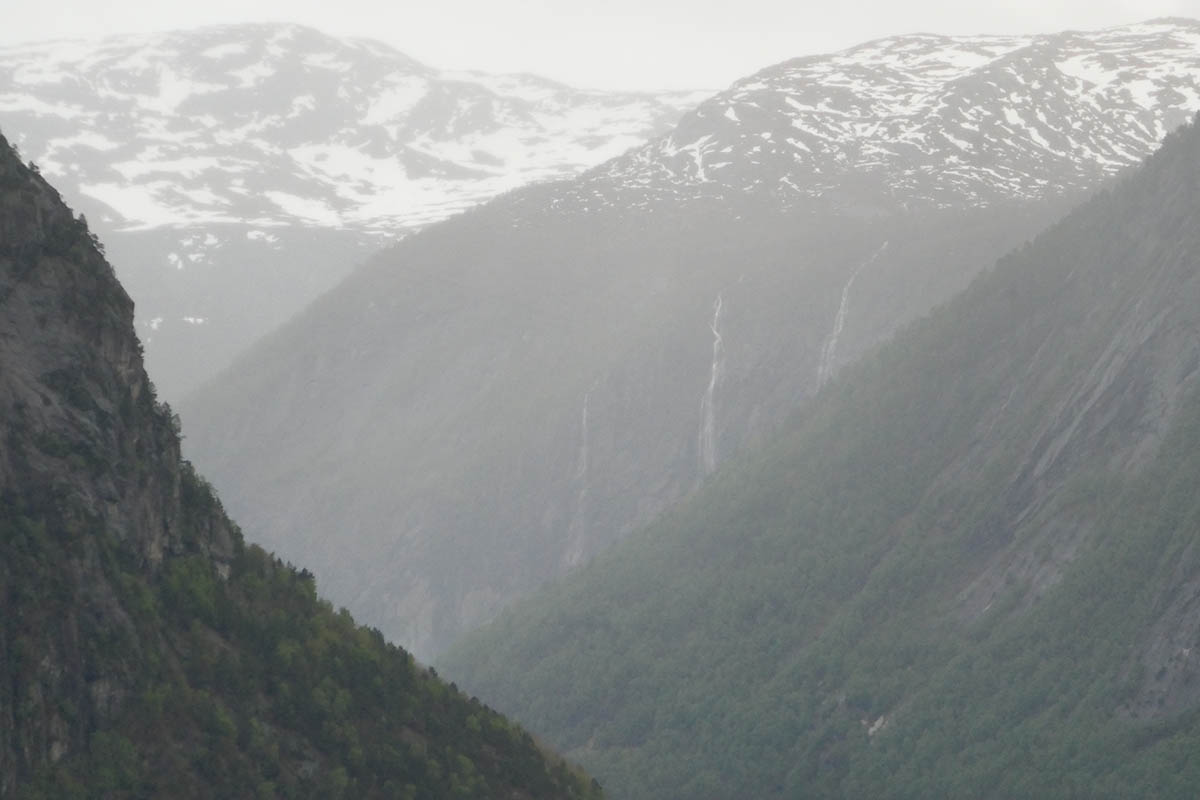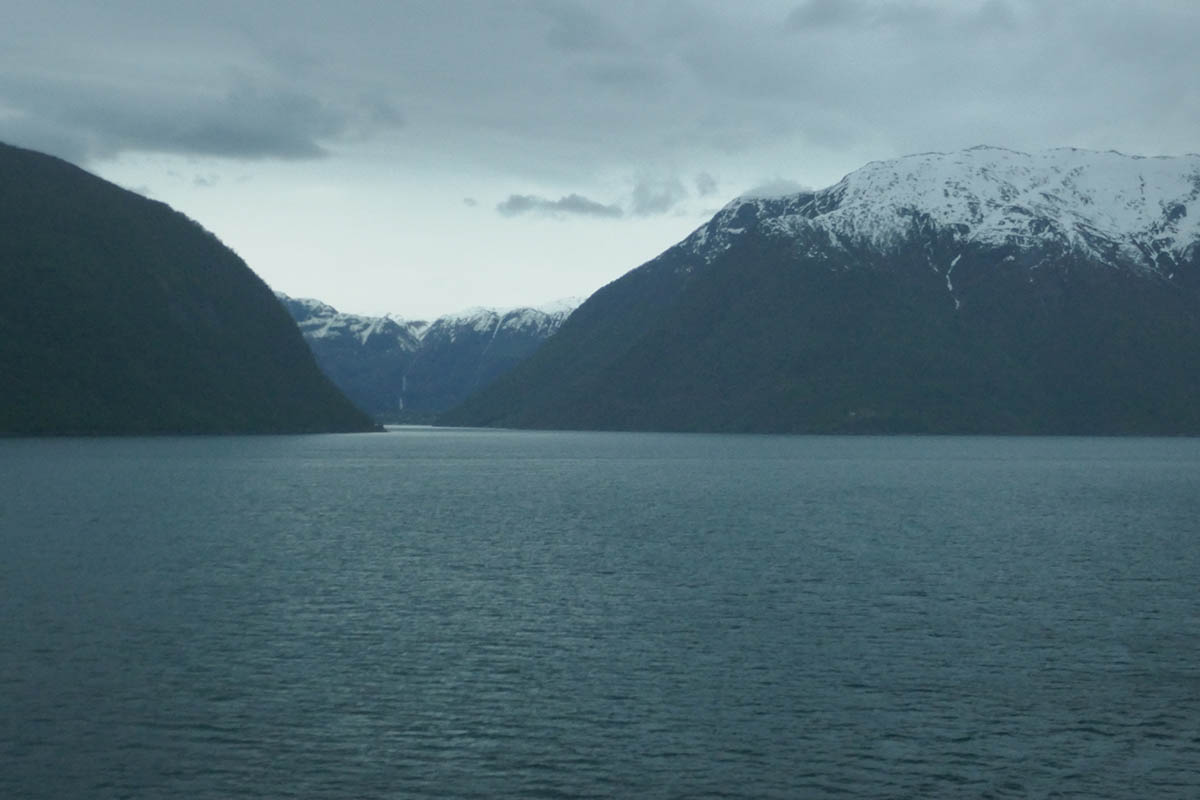 To say that it was worth our while to witness this spectacle would be an understatement, despite the cold, and the rain. Not only were the mountains towering and daunting, but waterfalls tumbled thunderously for as far as the eye could see. The valleys showed us small little settlements of beautiful red cottages, and twinkling lights as the residents of these very remote villages started to rise in the morning.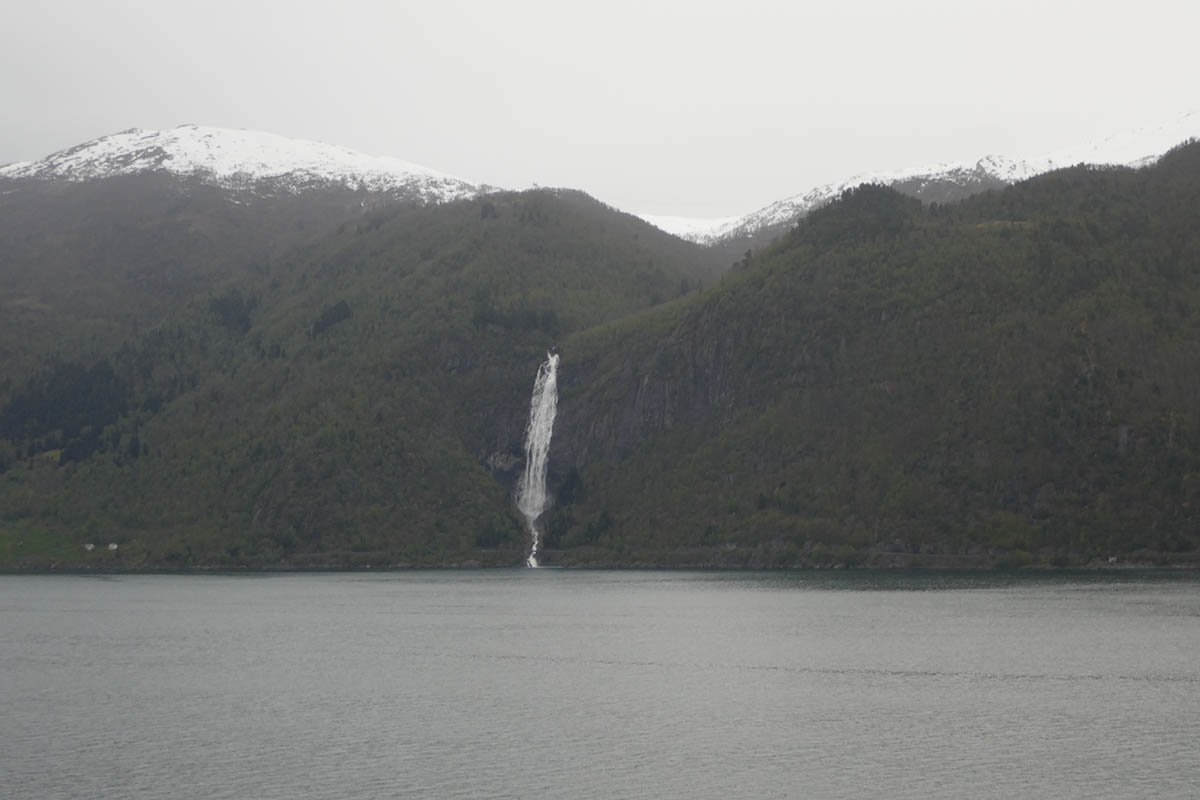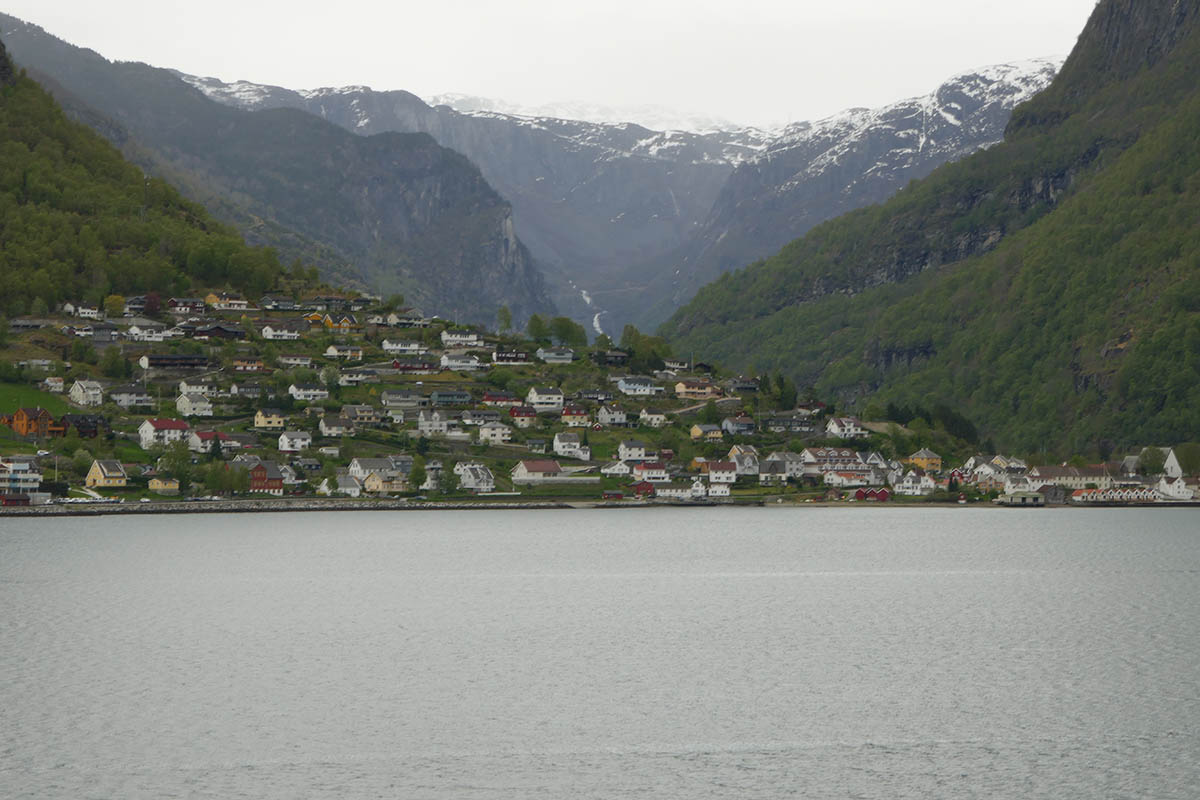 About Flåm in Norway
The little village of Flåm appropriately means 'little place between steep mountains,' and has become a very popular cruise ship destination as well as a mecca for intrepid hikers, cyclists, and fishermen. The very famous Rallarvegen Road between Flam and Finse attracts a lot of cyclists to this area, while many people come to experience The Flam Railway, one of the steepest railway lines in the world.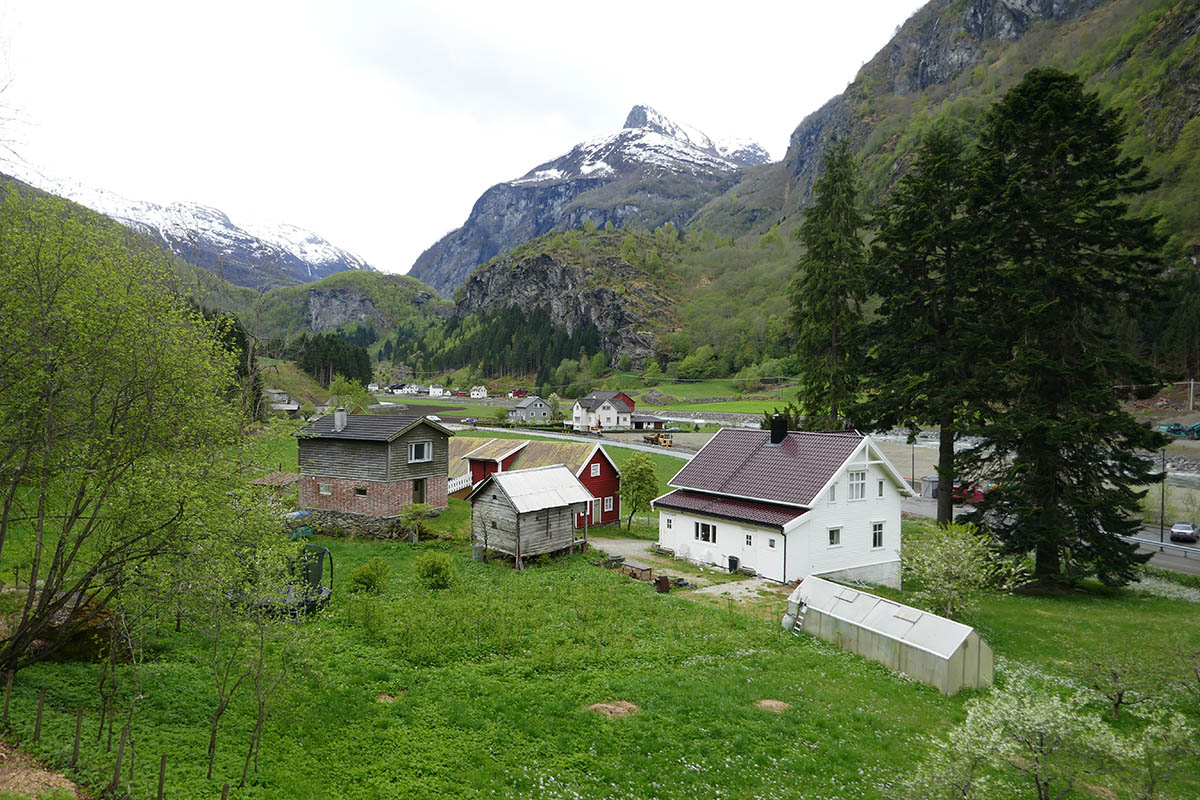 Why were we Visiting Flåm in Norway?
Our ship, Holland America Line's new MS Koningsdam moored in the deepwater harbour. Flam, which is situated in western Norway's Aurlandsfjord, is not a big village with only 450 permanent residents. They welcome and need the tourists to this remote yet eerily stunning location.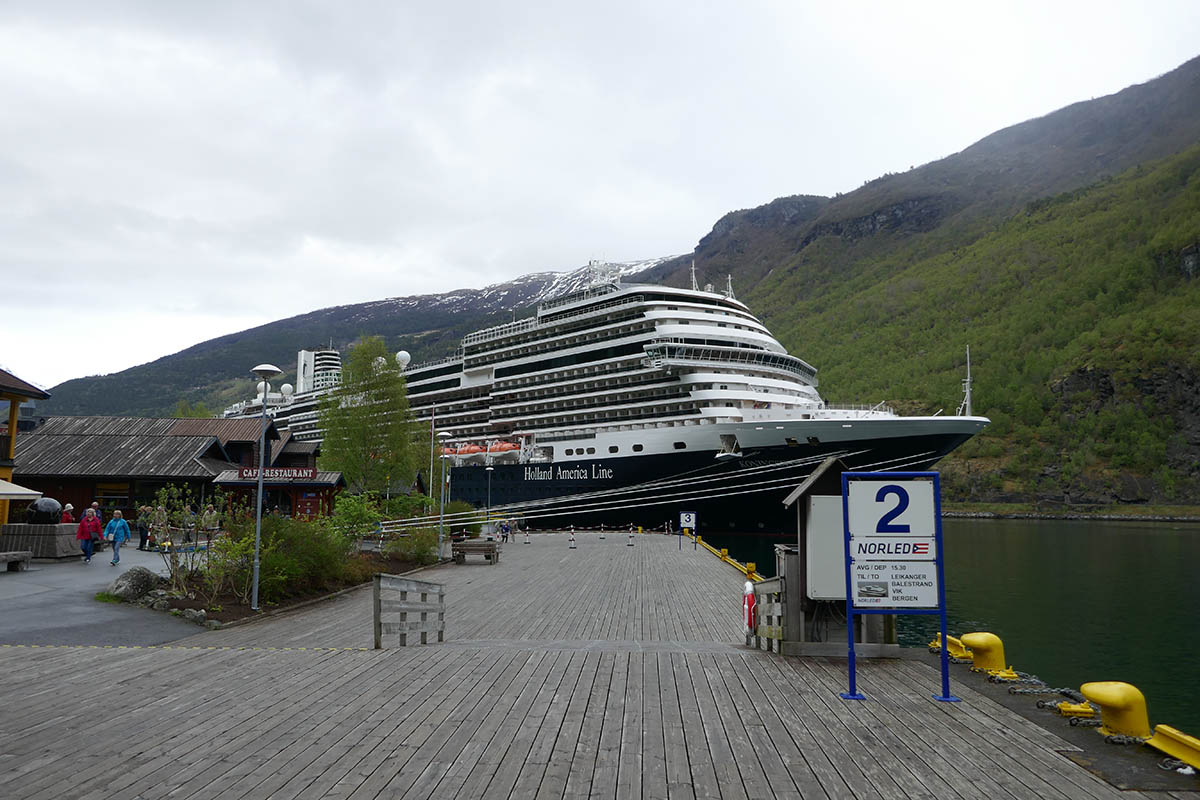 The Flam Railway
The Flam railway is correctly called Flamsbana and is one of the steepest railway lines in the world, with 80% of the journey having a gradient of 5.5%. It starts at Sognefjord in Flam and takes us to the mountain station Myrdal, in juts an hour, where the destination sits at Despite being small i867 meters above sea level.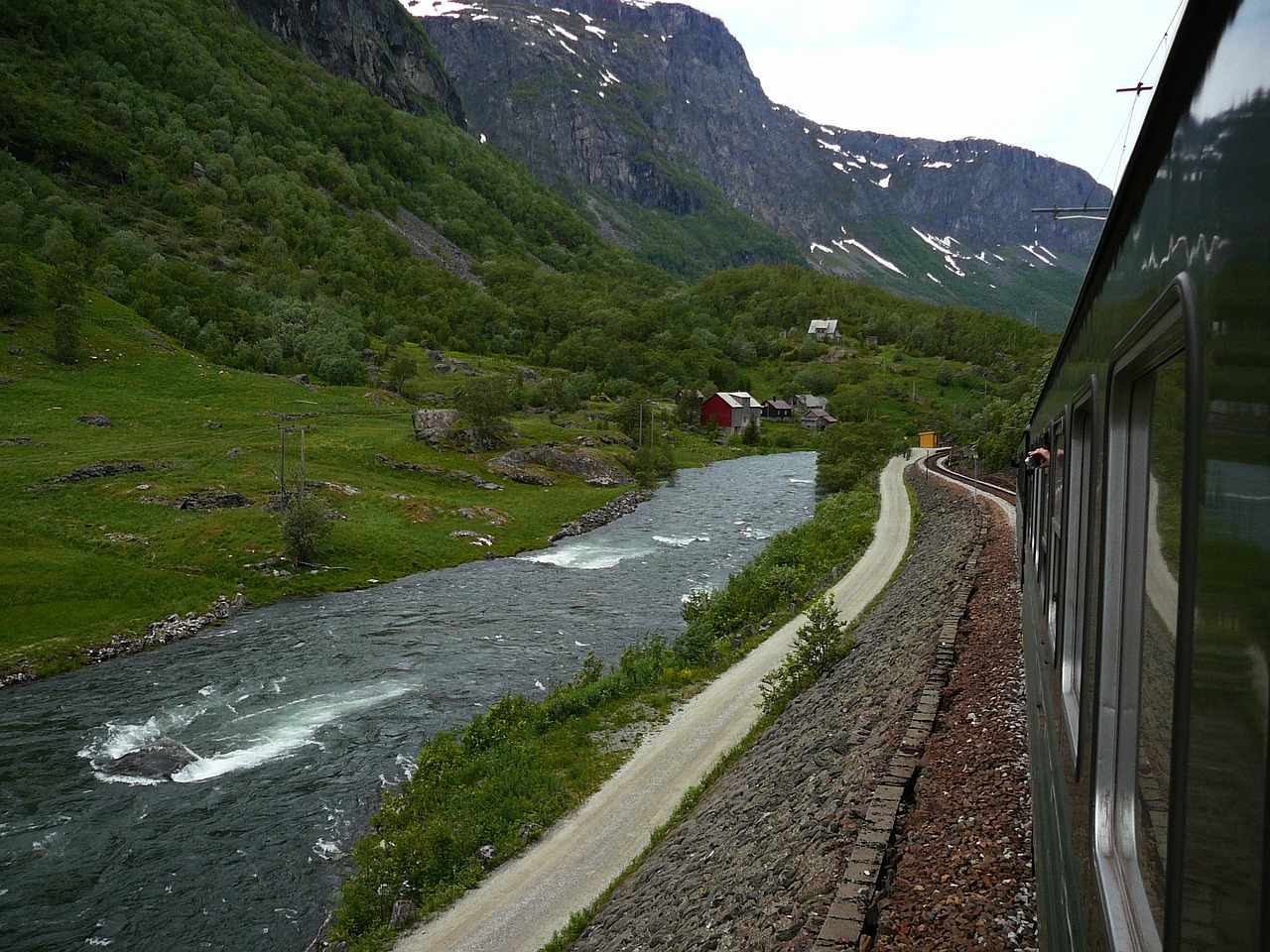 The train runs through spectacular scenery, past the Rallar road, which has 21 hairpin bends and a road cyclists love, past the snow-covered little houses, and stops for us to take photos at the Kjosfossen waterfall, which measures 225meters in height. Here a siren appears out of the mist to lure us to our deaths by jumping into the raging torrent of the waterfall. We resist because it looked like a drag queen and not at all like a Viking.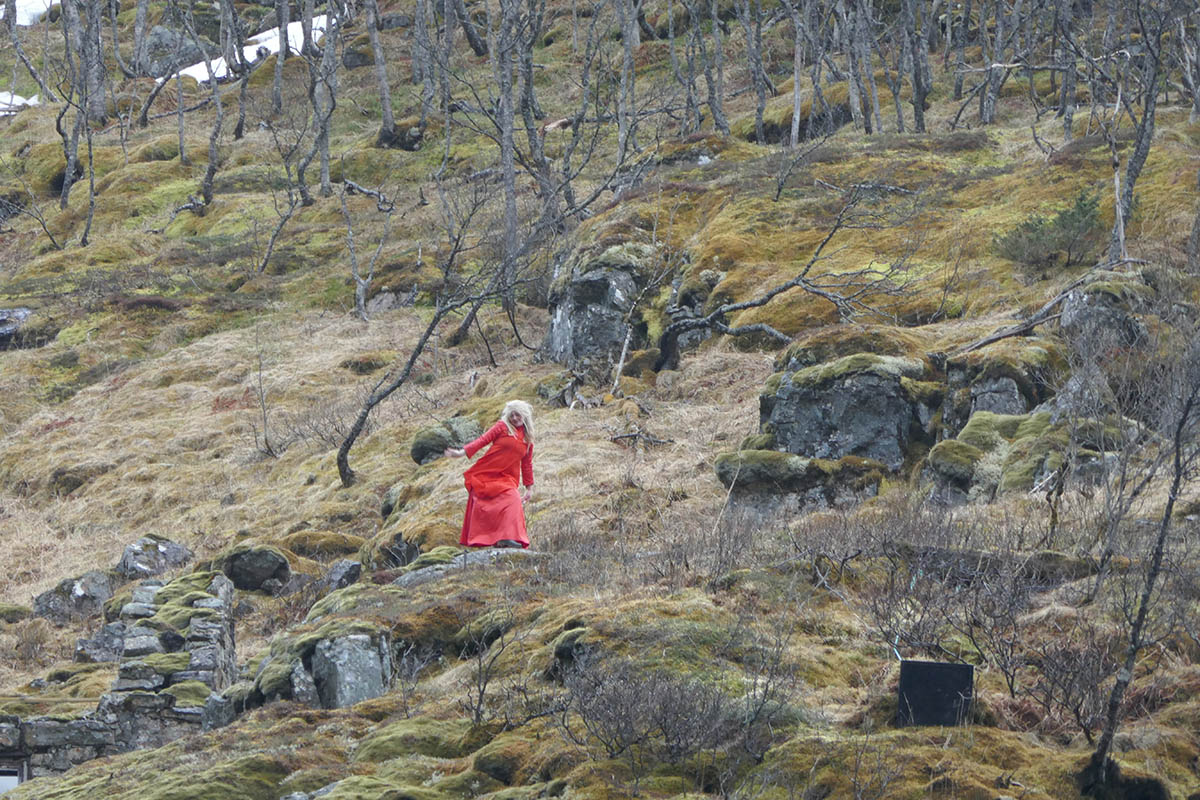 National Geographic Traveler Magazine named Flamsbana as one of the top 10 train journeys in the world and Lonely Planet named it as the most beautiful train journey in the world in 2014.
The railway line commenced construction in 1924 after decades of planning and took more than 15 years to complete. We stop at one stage as a train coming from Myrdal on a steep bend gets precedence, and that is ok. With a grade on this much of a slope, keeping control of the train's speed is critical. The train averages around 19 mph (30 km/h) on the downhill trek to Flåm, and tops out at 25 miles an hour (40 km/h) on the way up to Myrdal.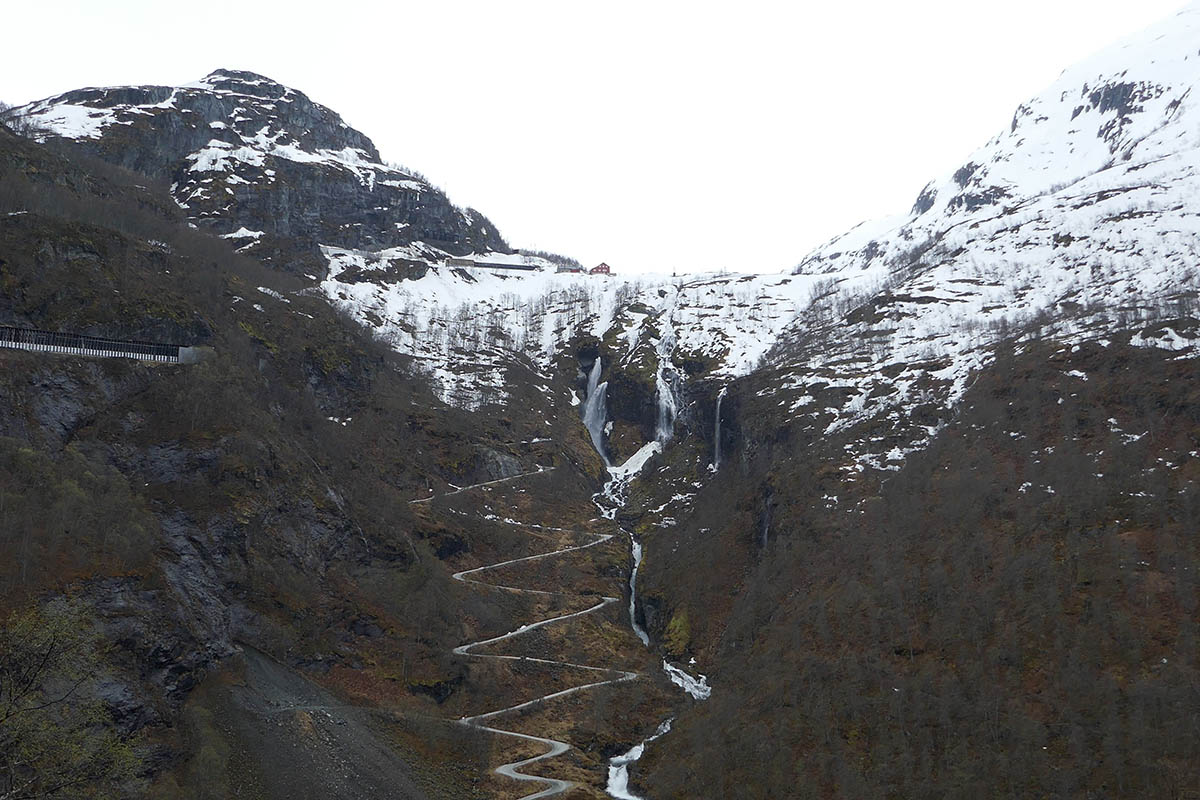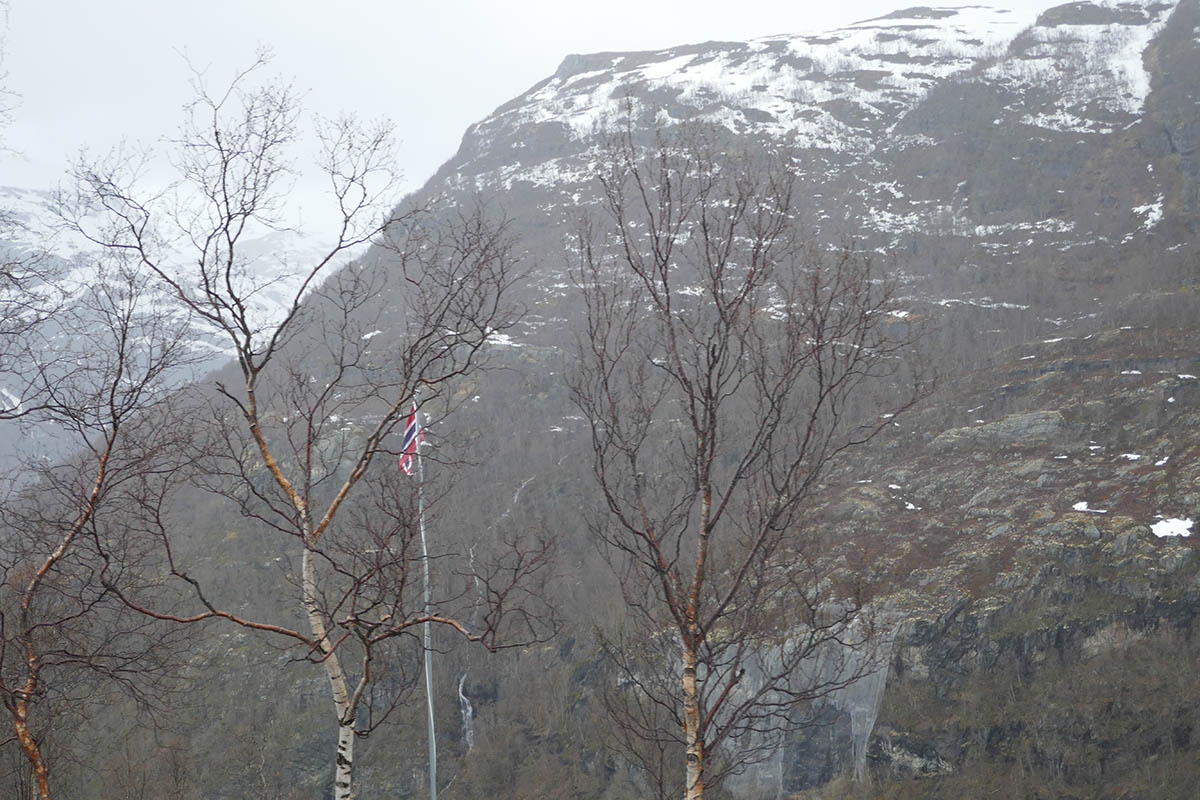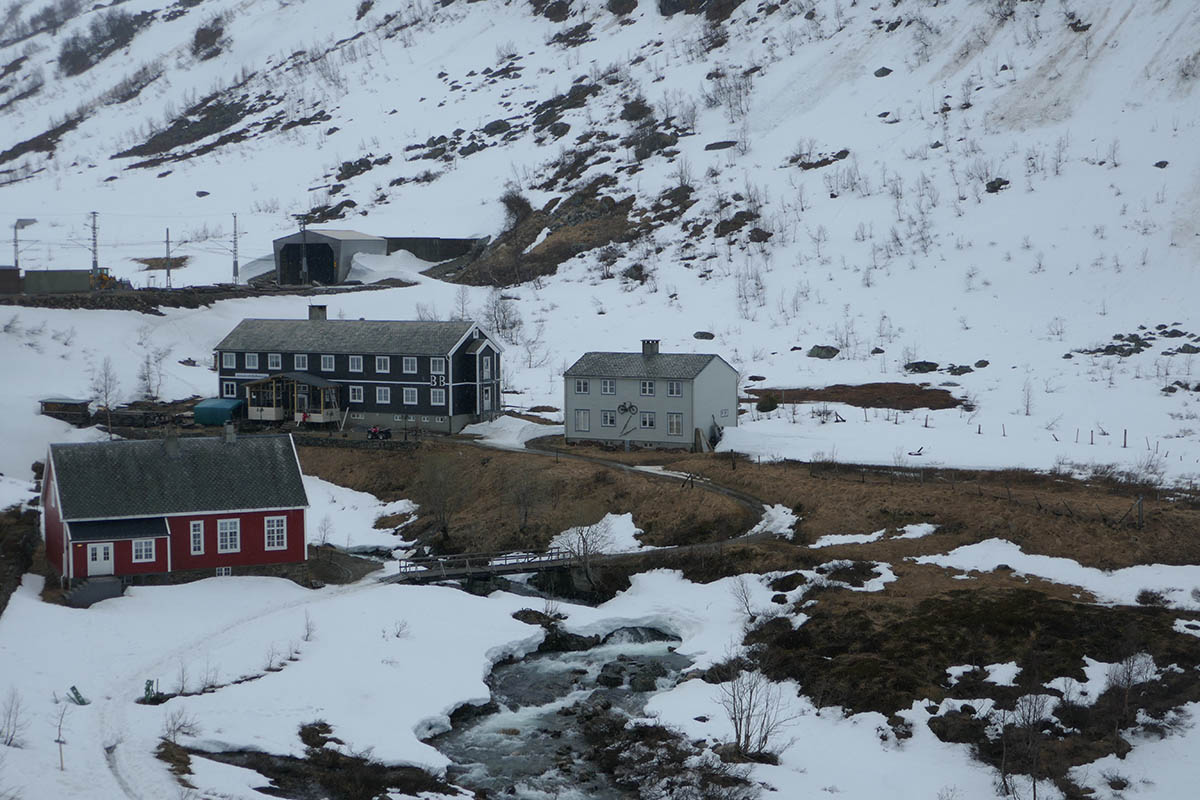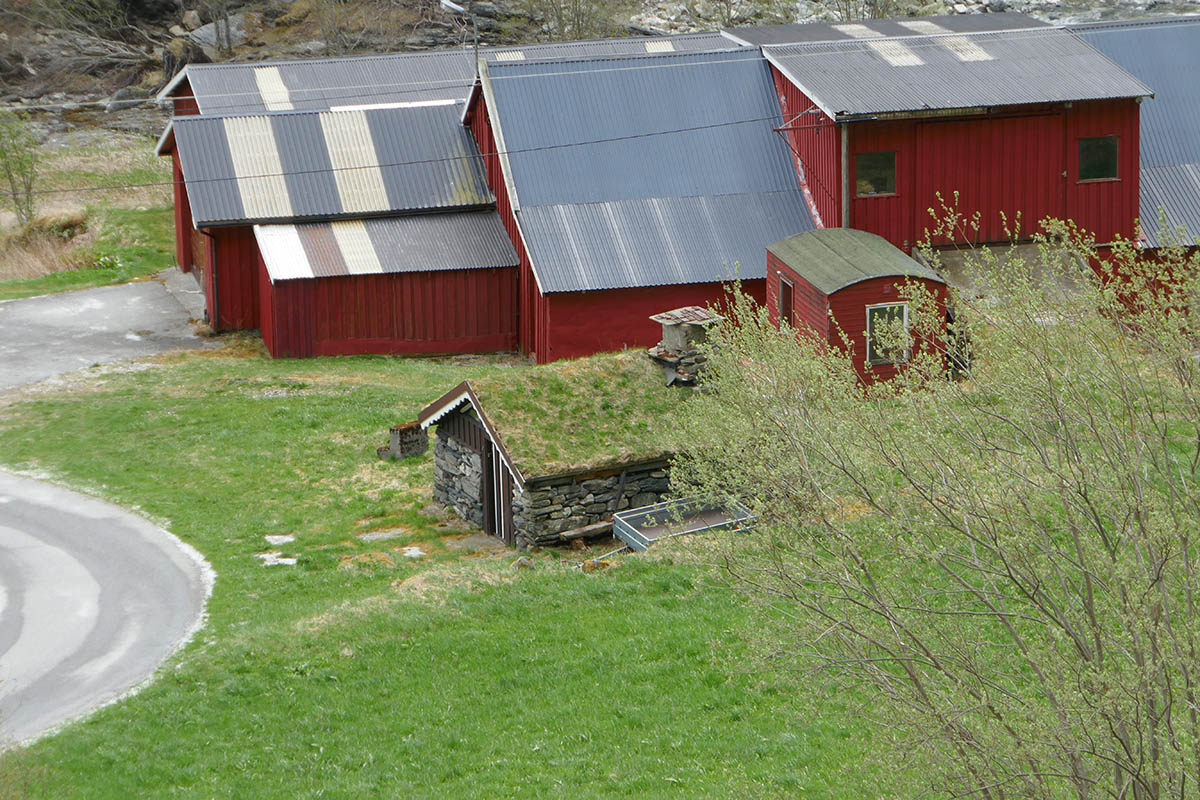 Other things to see and do when Visiting Flåm in Norway
Many people also come to get the iconic shot from the Pulpit Rock called Preikestolen, the most famous tourist attraction in Ryfylke, about 4 hours from Flam. This rock towers an impressive 604 metres over the village of Lysefjord. Another popular place to visit is nearby Aurland, 11kms from Flåm. It is famous for having as many goats as people and producing Norway's sweetest goats cheese, called geitost. There are some excellent tours available to see the most of this area of Norway.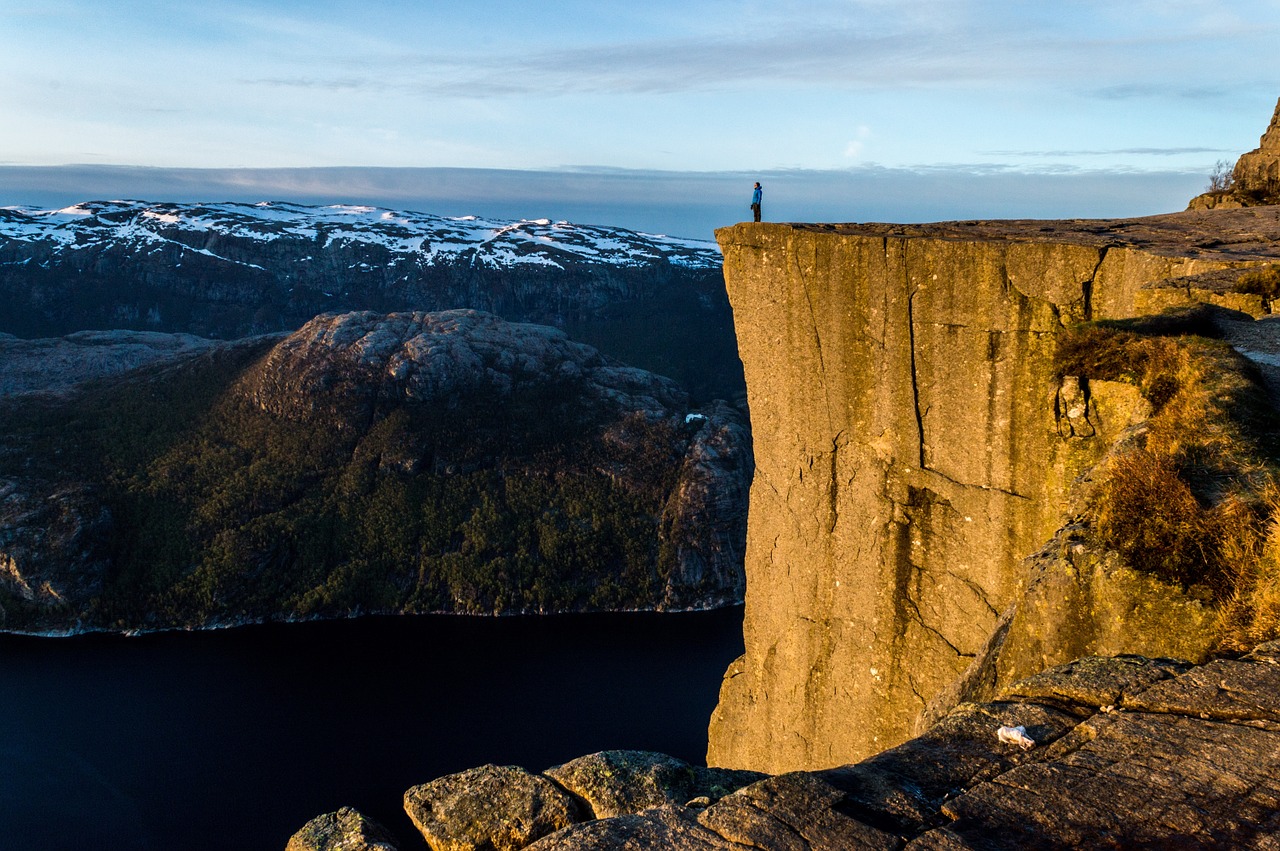 No matter what you do when Visiting Flåm in Norway, you will experience a destination like no other. It is dramatic, ethereal and a once in a lifetime opportunity. Pity we didn't see Ragnar Lothbrok however.