We were Visiting Kristiansand in Norway because it is one of the popular cruise stops, and also a summer destination for local people. Kristiansand is Norway's 5th largest town and the capital of southern Norway. It is one of the sunniest cities in Norway, FYI. It is also known as the Floral Town of Norway, and we could see this despite the ominous clouds.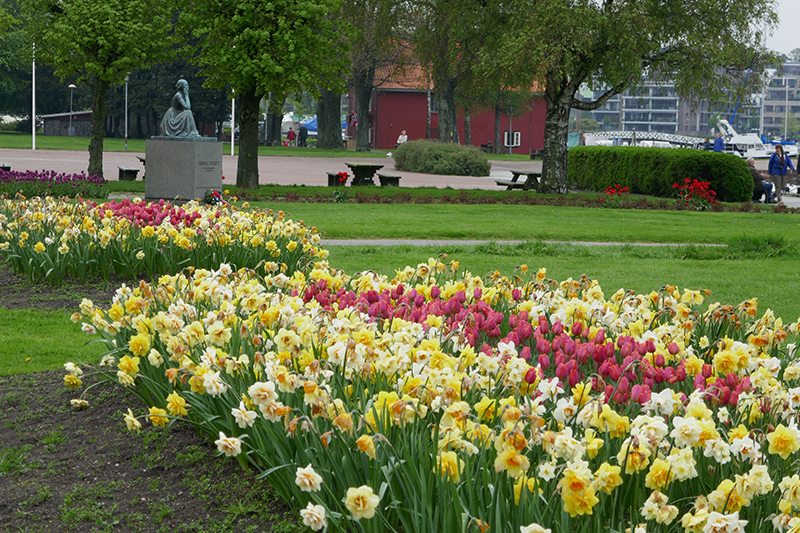 Unfortunately, on the day we visited, the heavens opened up after we had only been exploring for an hour or so, which curtailed our visit to Kristiansand. What we did see however was a very charming Norwegian city, where the grass was so green, no doubt helped by the rain.
The first place we saw as we came by tender boat from the ship was the new entertainment centre, and its unique architectural design.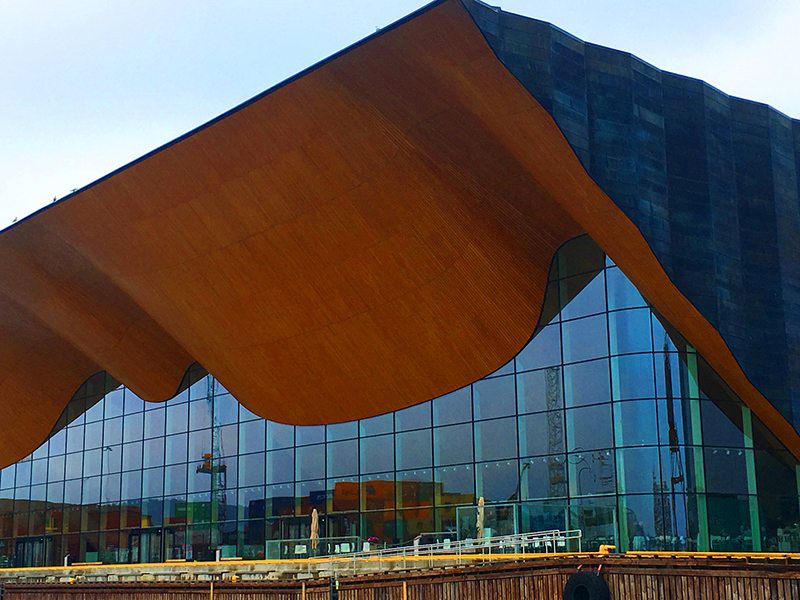 Visiting Fishermans Wharf in Kristiansand, the Fiskebrygga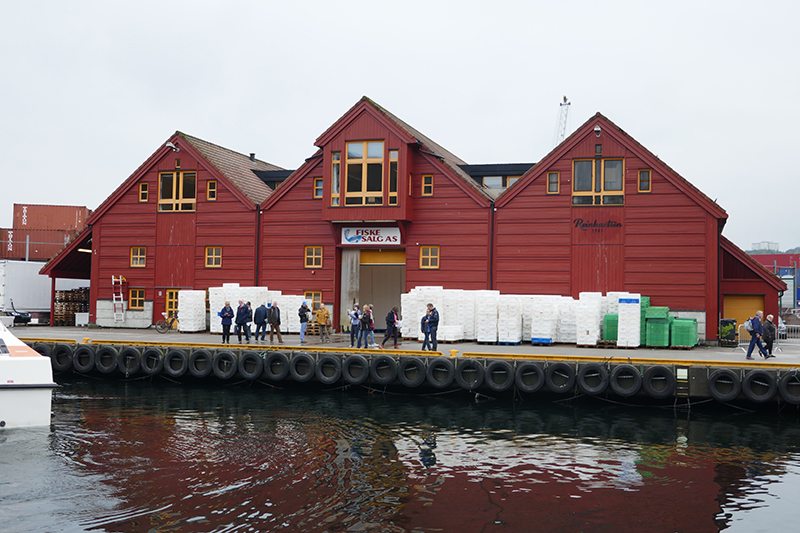 Our first stop before the rains hit was to explore Fiskebrygga or The Fish Quay. This is where the fleets drop their catch and where many trendy restaurants are located. You can get a fish sandwich made at Fiskebrygga, and know that this is one of the only places where you are assured of the precious fresh Norwegian wild salmon…and it is good…as in very good.
Exploring Christiansholm Fortress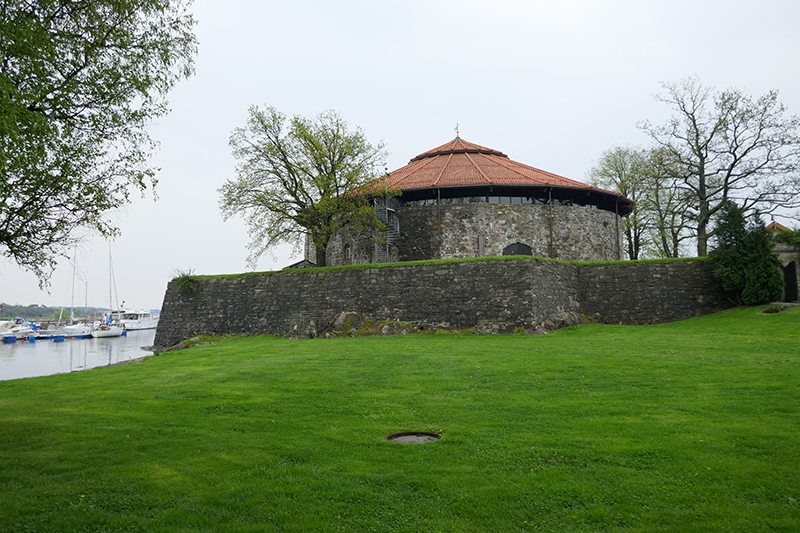 The fortress which is built in 1672 by Fredrik III to defend the city and the rotunda has 5 m thick walls. Apparently, it was only ever used once. It offers lovely views to the islands, and back to the city.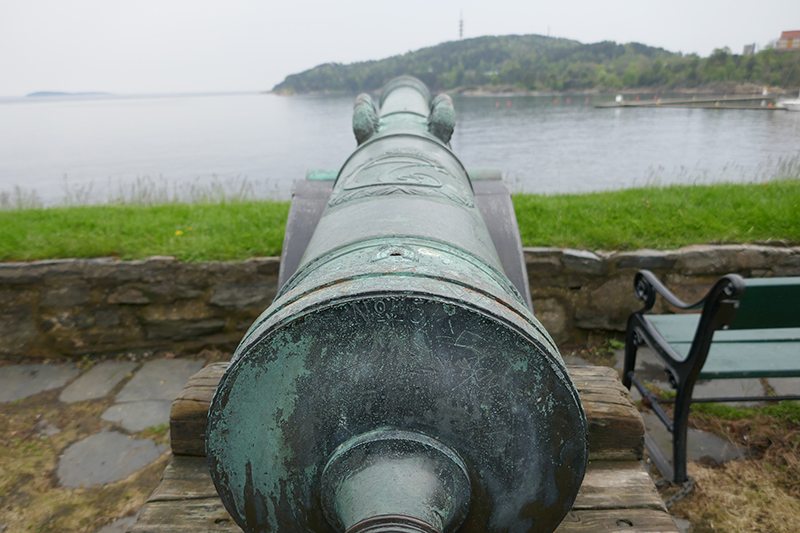 Kristiansand  in Norway has a beach
Kristiansand is a very popular summer getaway for people from Norway, and judging by a number of boats in the harbor, they have a great fondness for water. They also have a city beach called Bystranda which is a Blue Flag beach which means that it is a clean beach with clean water. From everything we saw in Norway, from Flam to Stavanger to Oslo, the entire country is immaculately clean. In keeping with the water theme, there is also an Aquarama waterpark.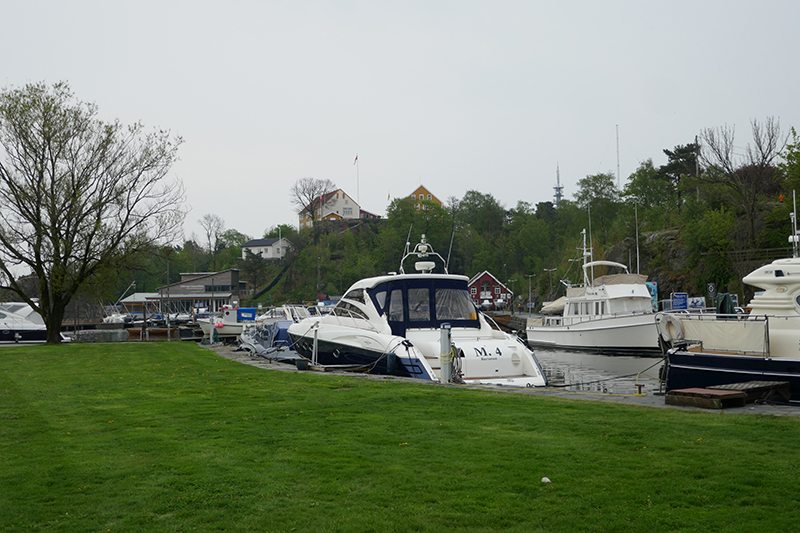 The Zoo at Kristiansand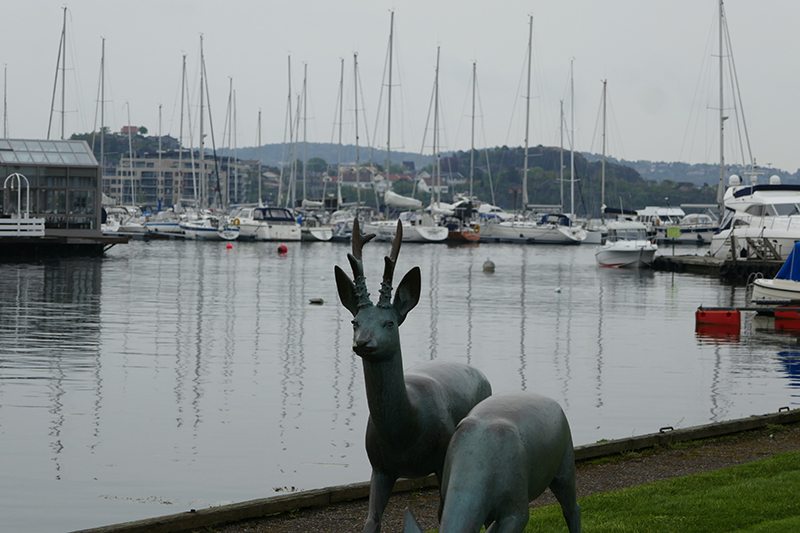 Families love to visit Kristiansand because of the beach, the sailing and the zoo and amusement park called Dyreparken.
Visiting the Old town called Posebyen in Kristiansand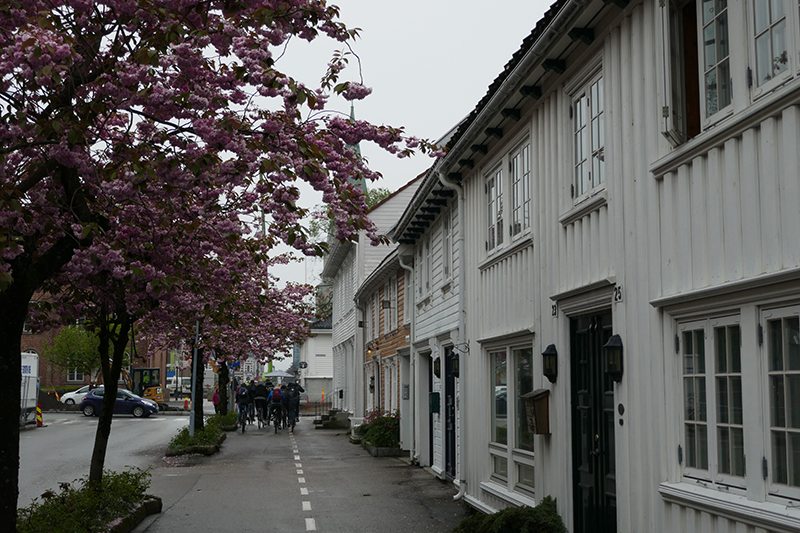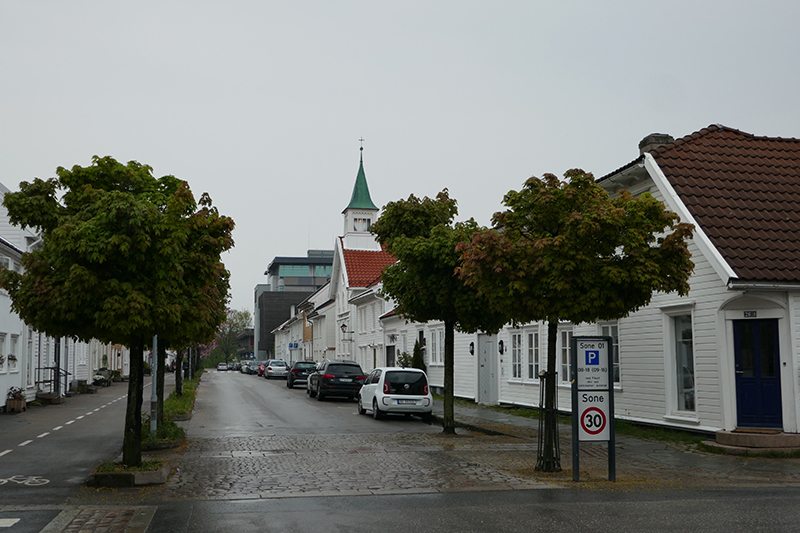 Posebyen is the old part of town in Kristiansand with lots of lovely wooden buildings.
Listening to the organ recital at Kristiansand Cathedral
You can stop at  Kristiansand Cathedral, and there are free organ concerts in the summer season when the cruise ships arrive.
Visiting Kristiansand in Norway was unfortunately cut short because of the weather, but I think that you can see from the photographs that Kristiansand would be delightful to visit … in good weather.