10 Essential Travel Tips for Newly Vegan Travellers by Dale Davies of AngloItalian
I have asked Dale Davies to share with us his tips for newly vegan travellers. As a family who have newly vegan members, this is something that has become topical for us, as we not only have them over for dinner, but also understand some of the issues they face when they travel. When I wanted to get this post written, it was obvious to go with the best of the best, and so I contacted Dale, for his knowledge and his expertise. In addition, he is a really lovely man. Hint: Vegan as in Megan, not Vagan as in Fagan. My bad.
Without further ado, Dale has shared 10 Essential Travel Tips for Newly Vegan Travellers.
There are two paths that people typically follow when they go vegan. Either they adjust to it immediately without much stress or alteration, or alternatively they spend many, many months learning all there is to know about all the new foods to try, combinations to experiment with, and all nutritional information that every vegan needs for a healthy energetic life – yet no matter which kind of vegan you may be, learning to adjust your travels to veganism can be a thought that many won't consider until the last minute and they're boarding their plane.
For the newly vegan traveller preparation before your trip is essential.
There are a whole host of things to consider when booking your transport, accommodation, and any tour you may be interested in joining – and from my own experience of travelling full-time as a vegan there have been times where I've surprised myself by discovering one more thing that I'd not prepared for.
With the following vegan travel tips I hope that no matter how long you've been following the vegan lifestyle, you'll be prepared for it in every way.
My 10 Vegan Travel Tips
1. If travelling in a group, make everyone's trip easier
If you're travelling or taking a holiday with family or friends then put yourself in their shoes for one moment. They may be happy to make adjustments and accommodate your lifestyle whilst considering restaurants, but may feel a little disgruntled if they find that the restaurant is not to their liking.
When booking your reservations for restaurants, hotels, or any activities scheduled for your trip; perhaps double check that it's something the whole group will enjoy, not just yourself; especially in the case of restaurants where it may be easier for everyone if you pick a restaurant ahead of time that caters to both your vegan dietary requirements, plus their typical tastes.
Try your best to please everyone, although it won't always be easy!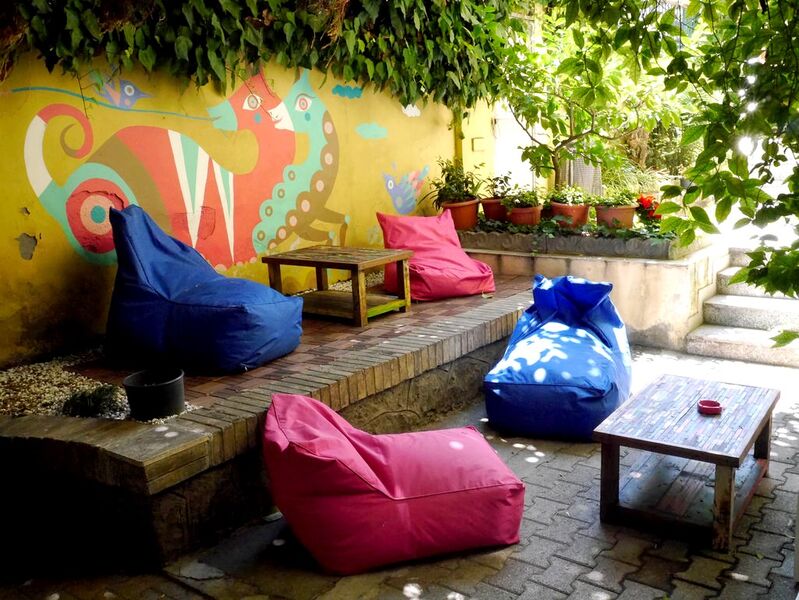 2. Double check your airline is vegan-friendly
If you're planning to travel abroad and have a long flight scheduled be sure to call up your chosen airline prior to travelling to the airport. Double check that your in-flight meal will be vegan so as to avoid disappointment when you're accidentally served with a vegetarian meal instead.
The same can also be said for some first-class train trips where some food items are served during the journey. For other transport options such as coaches or road trips in cars be sure to take your own pre-prepared vegan meal with you in reusable containers that you can use again when you arrive.
3. Book vegan-friendly hotels and tours
Over the past few years as veganism has grown so has the quantity of 100% vegan and vegan-friendly hotels which you can book for your upcoming travels. By booking with a hotel that is already aware of the requirements you have in your diet and the needs associated with veganism (animal rights, anti-animal testing, etc), you'll have one less headache and complete peace of mind.
Many of the vegan hotels you can book are also highly luxurious as they aim to appeal to the bio and eco-loving community of travellers who prefer well designed zen-like surroundings. Because of this you may find that your family or friends travelling with you will enjoy how luxurious the interior décor and services can be.
If you'll also be joining a number of group and guided tours on your trip it's worth considering a tour that will appeal to your own interests and those of your companions. Food tours in particular are great fun for everyone, regardless of how talented they may be in the kitchen; plus, both you and your friends will be learning meals you can try when you return home.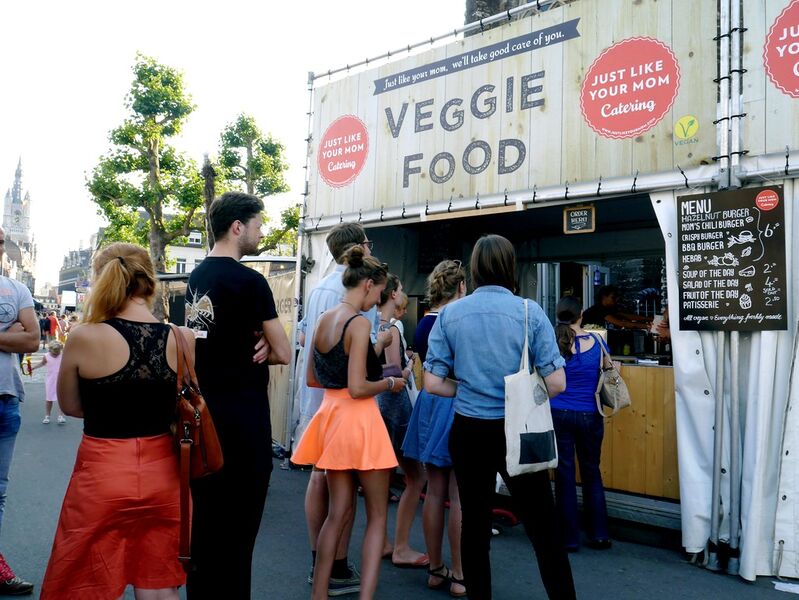 4. Pack the vegan essentials
If you're travelling to countries within the Western Hemisphere or Europe you might be lucky enough to find that many of the cosmetics that you would normally like to pack are easily available in many supermarkets and health stores, but whilst the availability is increasing it's worth being smart and practical by grabbing a few essentials for your suitcase or backpack.
It's probable that you'll be able to find all the vitamin and mineral tablets you would normally take in local chemists but instead it's wiser to pack with you the number of supplements you'd need for the trip, plus an extra day (in case of flight delays, etc).
Vegan-friendly soaps and shampoos are the smartest items to pack in your luggage, however finding either of them in small enough packaging for getting past customs can be more challenging them shopping for them in another country. Instead pick up some hard soaps and shampoos which are both small and easily packed in your checked luggage. The cosmetics company Lush has a number of best selling cosmetic bars you can purchase, although you'll also find many other choices at most well stocked health stores.
5. Research restaurants before you arrive.
Prior to your becoming vegan you may have trusted the restaurant suggestions of your hotel or travel guide book, however it's rare that either of them know much about the local vegan scene or the quantity of restaurants available. Thankfully there are a number of websites that making finding vegan restaurants an easy task.
Websites like the veggie-volunteer ran site HappyCow.net include a number of vegetarian and vegan restaurant recommendations, plus a small number of veggie-friendly eateries and shops. Foursquare and Yelp are also incredibly useful for finding new vegan-friendly restaurants before they've been indexed on other websites as people tend to review and photography them almost as soon as a new eatery has opened.
If you're still unsure before you arrive that you'll find the best restaurant to try, then the next travel tip should aid you further.
6. Connect with the local vegan community
Before I arrive anywhere I search websites like Facebook for active groups in the area and through it ask as many questions as possible. If the group is active enough then within the last few posts you should find a few recommendations worth trying, but don't be afraid to ask for personal tips from the group
Where possible I also like to search other online communities like Reddit's Vegan Community and Meetup.com to see if there are activities or meetups scheduled to happen whilst I'm in the country. Sometimes you'll find great vegan festivals that can be great fun, or even a potluck night at a locals house which is the best kind of travel experience.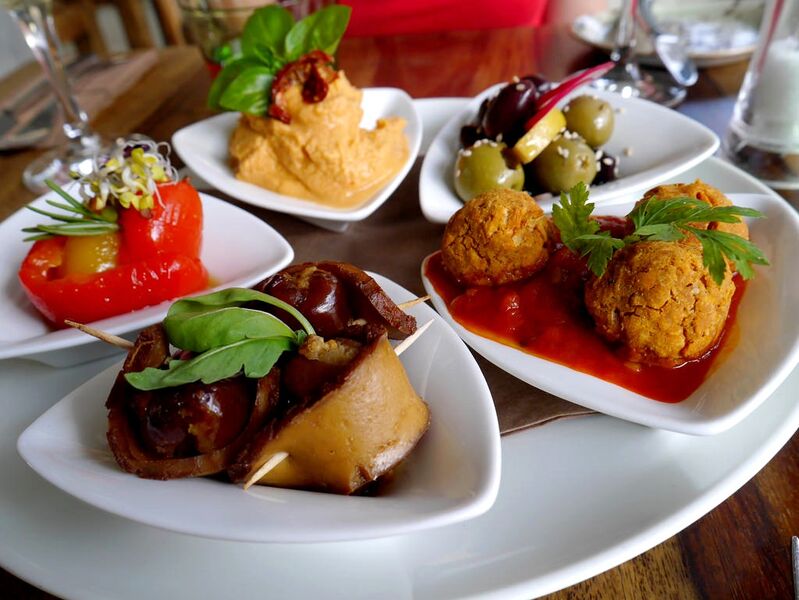 7. Contact the local tourism board
It's within the interest of the local tourism board to help you have the best time possible whilst you're in their town or country, so why not send them a Tweet or email before your trip begins to see what they recommend?
With great contacts with local restaurants and community groups they gather an array of great suggestions that may only be in the short period you're there, so don't risk missing out and get in touch.
8. Pack treats for the trip (and the odd emergency!)
You're sitting waiting for you flight and your mind is highly conscious of the noises your stomach is making. There's a vegan meal on the flight with your name on it, but unfortunately there's at least another hour until the gate opens for boarding.
You need snacks – and enough to see you through the first 24 hours.
When I'm about to go travelling with my partner we always make sure to do a little shopping beforehand for a couple of easily packable treats that won't spoil during the trip. Snack and energy bars in particular are perfect for this eventuality.
They're also highly useful for when you arrive and haven't had time to explore the local supermarkets for what vegan treats they may have.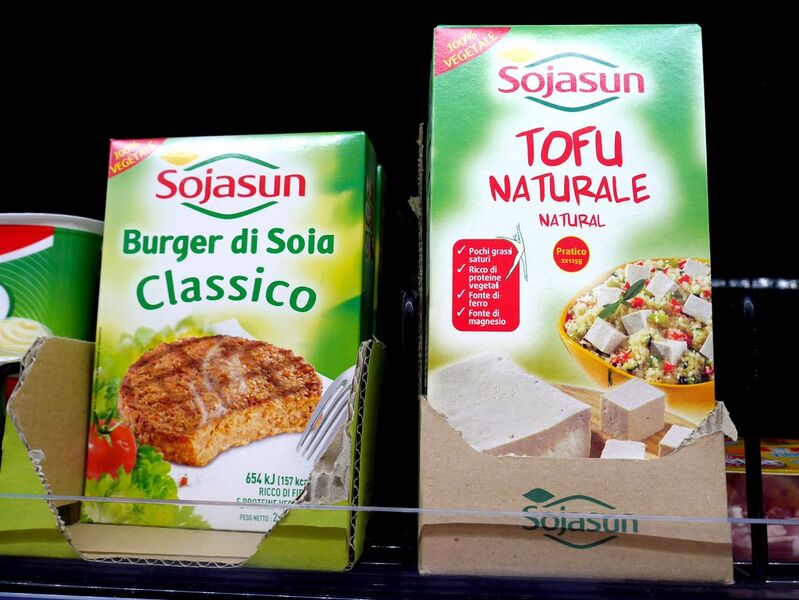 9. Learn a little of the language
I can't emphasise enough how much your travel will change if you learn a few words in the local language.
During my time spent living in Berlin in 2014 I found that learning the German words for ingredients such as eggs, milk, plus many other non-vegan substances helped me to understand exactly what I was eating without the fear that I'd be eating something non-vegan.
Should you not have time to brush up a little on your language skills before you start travelling why not pick up a Vegan Passport which has a simple "Hello I'm vegan…" explanation in over 80 different national languages.
For an even better experience it's worth getting hold of a "Cheat Sheet" that lists all the most useful words to know, plus a list of vegan meals you can eat, like the one I put together in my recent Vegan Travel Guide to Rome.
10. Go self-catering
If you're going to be travelling or on holiday for an extended period beyond a weekend then it's certainly worth considering self-catering accommodation or booking a holiday apartment through a website like airbnb.
It's quite probable that your destination isn't going to have a vegan-friendly restaurant for every meal time of your trip, plus eating out for every meal will soon reduce your travel budget right down to pennies. Making at least one of your meals at your accommodation each day will save you a great deal of money as well as guarantee you that you're getting all of the nutrients you need for your vegan diet.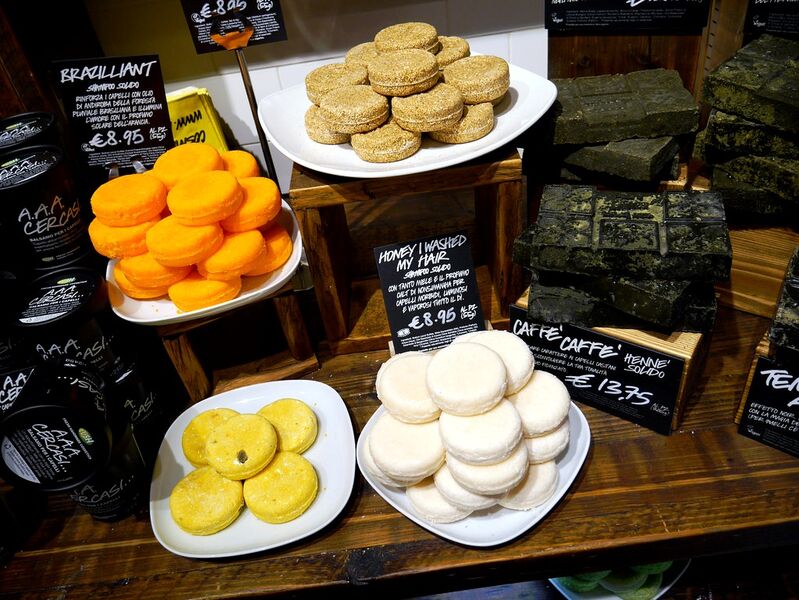 What's Your Vegan Travel Tip?
During your first vegan holiday you'll learn a great deal more about how to make your travels as easy as possible through preparation and planning ahead, and through regular trips you'll soon find yourself thinking ahead before every trip you make, no matter if it's across country or just a small trip to see your family in the next town.
Should you learn any more vegan travel tips on your journey to be coming an expert vegan traveller, I'd love to read them in the comments below.
Dale

 Davies
is a freelance travel writer who's been travelling full-time since 2012. Together with his partner Franca Calabretta he writes the slow travel and veganism blog, angloitalian | slow vegan travel blog.
What's YOUR vegan travel tip?
Thank you Dale, this is an amazing guide that I can see as being a very useful tool.