The Vatican, or Vatican City State is a sovereign city-state . The sovereign territory of the Vatican or Holy See is situated in a walled enclave inside the city of Rome.
10 little things to know about The Vatican
1. The Vatican City is the smallest country
in the world and at just 0.2 square
 miles is home to only 798 people.
2. The Pope is the Head of State and
 the Government of Vatican City.
He is also the head of the Roman Catholic Church. Vatican City is a landlocked country within 
the city of Rome.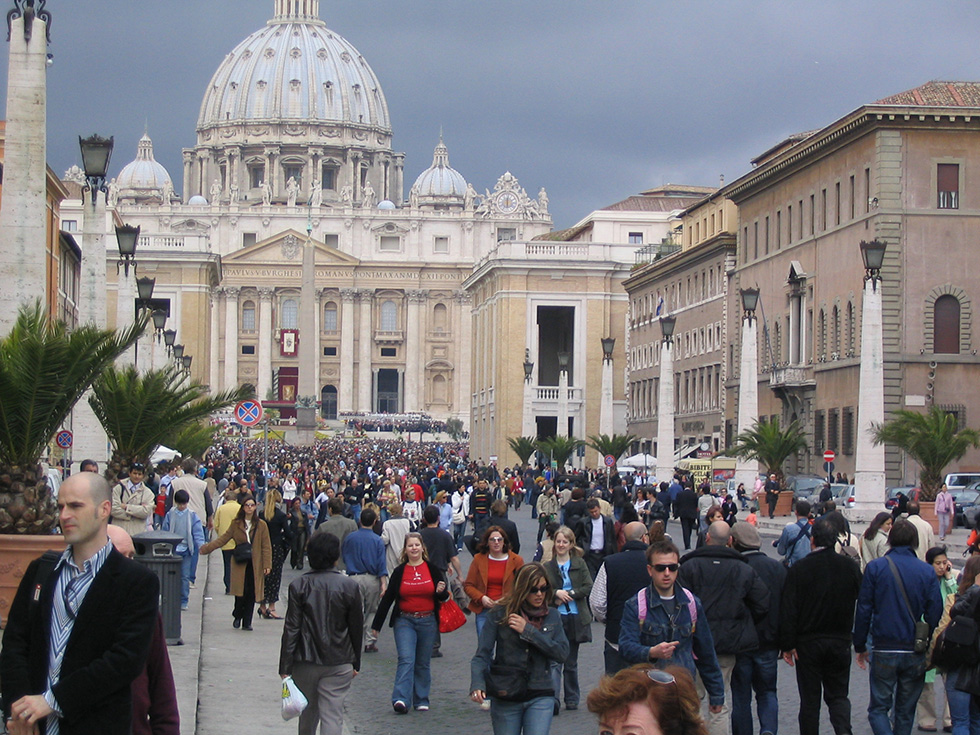 So far you knew all of that.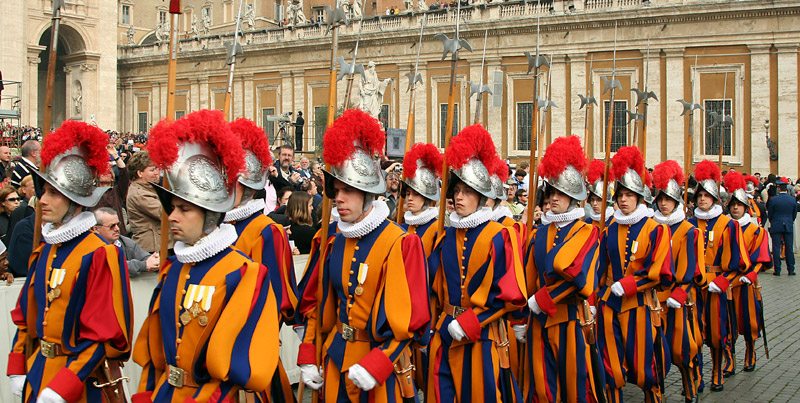 3. The Vatican has a Latin ATM
The Vatican Bank is the only bank in the world that allows ATM users to select Latin to perform transactions.
4. Masses are free in the Vatican City
You can go to Mass. Masses are free in the Vatican City and are held from Monday to Saturday 5 
times a day and seven times on a Sunday. However, you will need a 
ticket to get in as sometimes there can be huge crowds and if the crown 
exceeds the capacity, you are out.
5. How to get tickets to attend Mass
To attend a big ticket affair like Easter or Christmas you will need to get tickets a few days before. If you happen to be 
in or near Rome these can be obtained from the Swiss Guards, otherwise you can send a letter to the Vatican and they 
will reply to your home address.
6. You can actually meet the pope.
This happens when he is in town on a Wednesday at 10.00am. You definitely need a ticket, 
and to get there very very early (up to 3 hours before) so you can get a seat 
near the front, and snap away.
7. Write to the Pope
You can actually write directly to the Pope should you wish and he will answer. I know because I wrote to him and he replied.
8. Thieves like to visit the Vatican, and not for forgiveness
Vatican City is a pickpocket's paradise
9. The Vatican has its own post office and stamps.
It is said to be better than the Italian state's ­service, so many people cross the border to send their mail. It also has its own currency with the Pope's head on the coins.
10. Selecting a Pope is a complex
but interesting process and the following is an exceptionally well done and humorous video, which shows how it is done.