The Walking Food Tour in Quebec offers the opportunity to discover the different culinary and cultural traditions of Québec City. Led by a local Quebecker, yes that it was people from Quebec are called, our guide Simon was born in the UK. He has, however, lived in Quebec for 26 years, so I think that he counts as a local. This food tour is organized through Tours Voir Québec. We met Simon and the 4 other people doing the food tour and immediately it was a very enjoyable group to spend an afternoon with. We all discovered more about the food of the city and the very interesting food traditions and innovations coming from Quebec, "the cradle of French civilization in North America."
To find out more about visiting Quebec read this article 
As we walked towards our first pit stop, Simon pointed out and explained various buildings in the UNESCO-listed Old Town of Quebec. Having a local knowledge, this helped us to understand more about the influence of both the French and the British in the development of this very charismatic town.
1. La Crémaillère
La Crémaillère, is a European French and Italian restaurant, where we sampled Tartare de saumon à notre façon, which was amazing with a back kick of Tabasco.
This very interesting restaurant is named Crémaillère. The term Crémaillère originated in the Middle Ages when people cooked on open fires with pots suspended from a crémaillère. This is where a pot was kept on the go all week, and different ingredients were added through the week, making it a permanent stew. The crémaillère was the last thing to be installed in a new house. Once it was, the people held a party to thank family, friends and all those who had helped them with the new house. This was known as a hanging of the crémaillère, and so the term also means house warming.
Address: 73 Rue Sainte-Anne, Québec City, QC G1R 3X4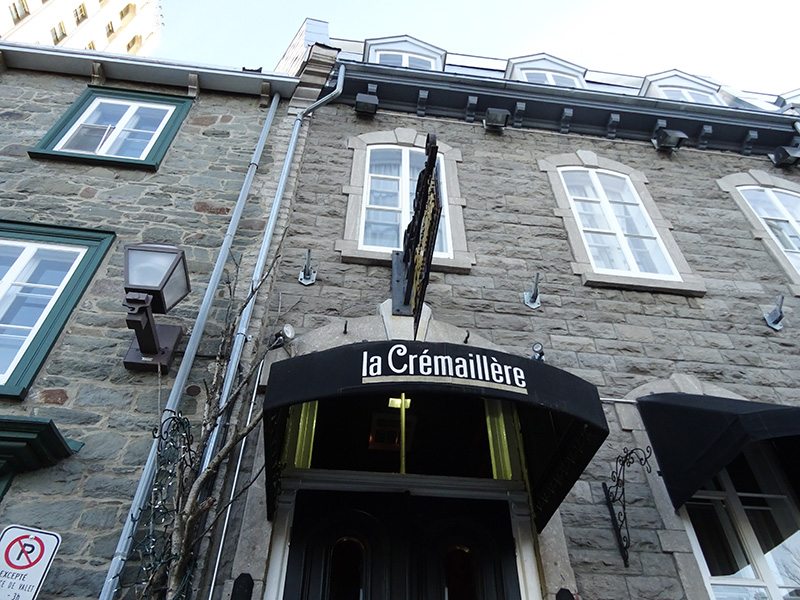 2. Le Tournebroche
This is a very interesting gourmet bistro, which features organic products. Many grown on their own roof, where they even have their own beehives and are very much nose to tail chicken specialists. We sampled the wild boar and duck fat terrine, topped with the most delicious carrot confit, and bringing a very refreshing taste to the strong flavor of the boar. This was paired with a crisp local wine, made from the vandal cliché grape, a hybrid Quebec grape.
Address: 1190 Rue Saint-Jean, Québec City, QC G1R 1S6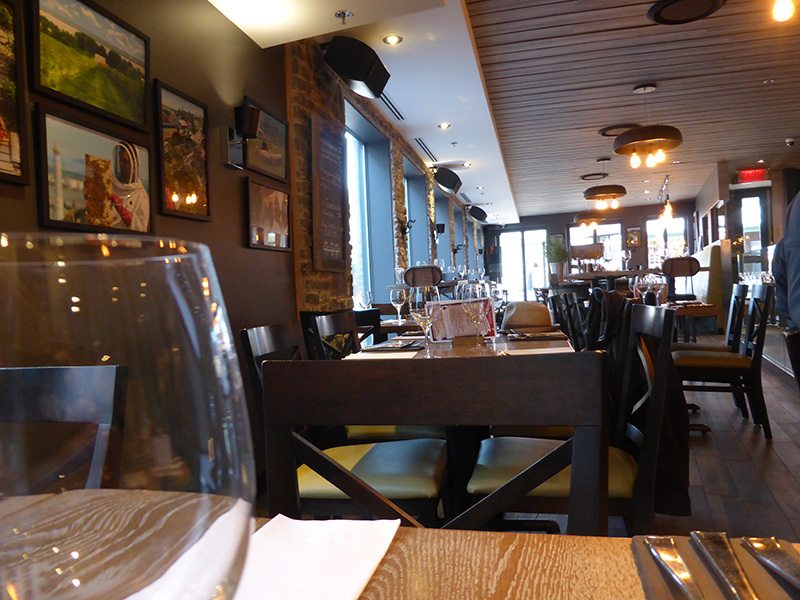 3. Maple Delights
You have not been to Quebec until you taste everything maple. We had been to a café the day before, Le Maison Smith where the owner insisted we try maple milk and then made us a maple milk coffee. He then gave me a parting gift of a jar of maple butter. In the afternoon, we had been to the island, Ile de Orleans where we saw a sugar shack, but because of the time of year we were there, it was idle. However, we did get to see the holes in the trees where the maple is tapped.
Maple anything is a novelty for us, and, unfortunately, a flavor that I have come to like very much. It is much better for you than processed white sugar Miguel, of Maple Delights tells us. He then presents us with 3 different types of maple syrup, maple butter, and a maple syrup wafer. I think I might have got my first maple overdose.
84, St-Paul Street East
Montreal (Quebec) 
Canada
H2Y 1G6
Le Maison Smith, 23 Rue Norte Dame, Québec, QC G1K 4E9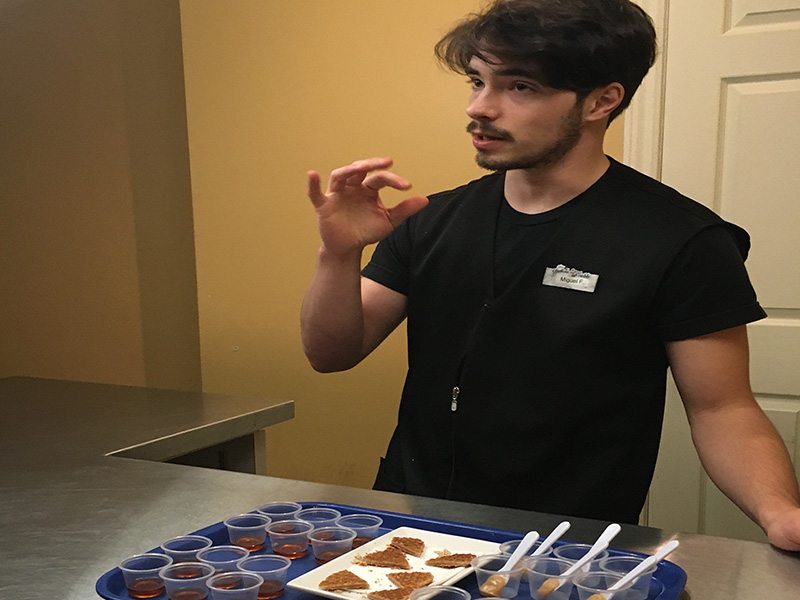 4. Le Snack Bar
This was to give us a taste of the very Candian dish poutine. Poutine was invented in 1967, and if you know anything about the 1960's, then you probably have a very good idea of how it was conceived. Suffice to say that after a big night on the town, poutine would be the perfect 3 am in the morning antidote. If you are unsure of what poutine is, then think heart attack and hardened arteries as you chow down on fries, smothered in gravy and covered in cheese curd. It was not to my tasting, but neither was it 3 am in the morning after a big night.
Address: 780 Rue Saint-Jean, Québec City, QC G1R 1P9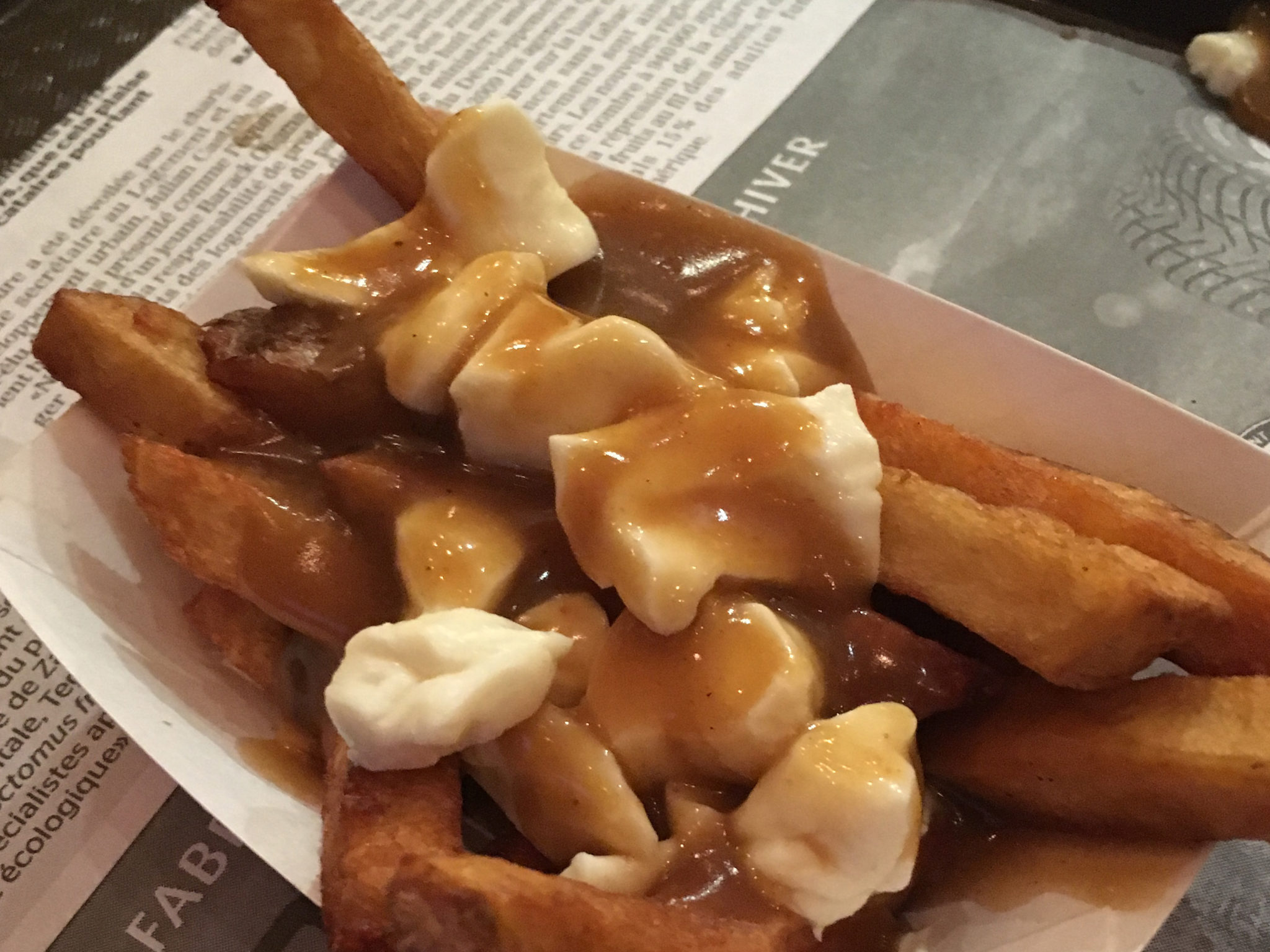 5. Le Moine Échanson
This is a delightful French bistro selling organic wine. What makes this bistro quite different to other restaurants is that the wine is imported first, and then the food is matched to the wine, a reverse process to most other restaurants. Here we were presented with a tart wine from the Cote d'Azure region of France, and it was paired with a mahi-mahi fish and other things to create a mousse. This was a little like having lemon juice on fish but it was a wine.
Address: 585 Rue Saint-Jean, Québec City, QC G1R 1P7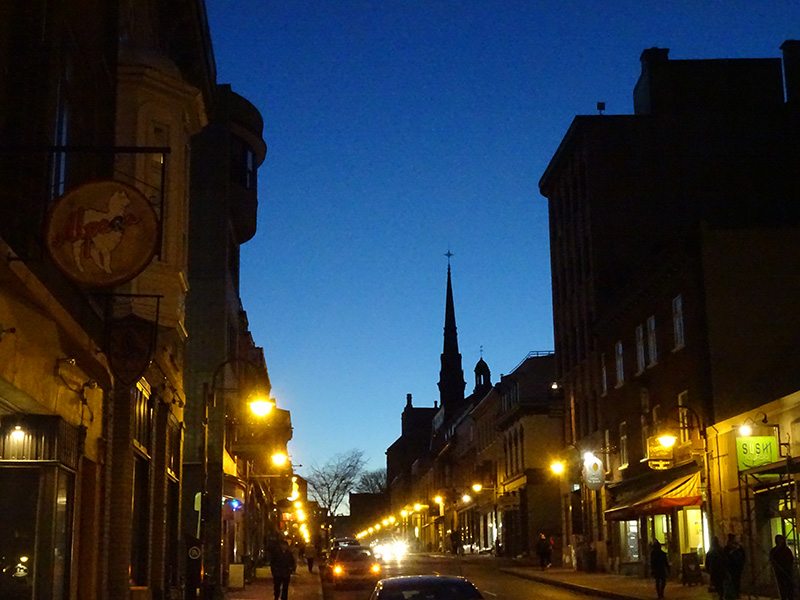 6. Crêperie Le Billig
This a gastro pub specializing in cider and traditional crepes. Apples are one of the most important products in Quebec and the colder than cold temprature is ideal for making both Ice Cider and Ice Wine. The apples are picked from the trees when they are frozen solid at -10 degrees. They are rock solid ice on the trees when they are picked. From here they are turned into the very refreshing ice cider. You cannot come to Quebec without trying apple everything. The cider was paired with a savory ham and cheese buckwheat crepe, and it is a pairing that works very well.
481 Rue Saint-Jean, Québec City, QC G1R 1P4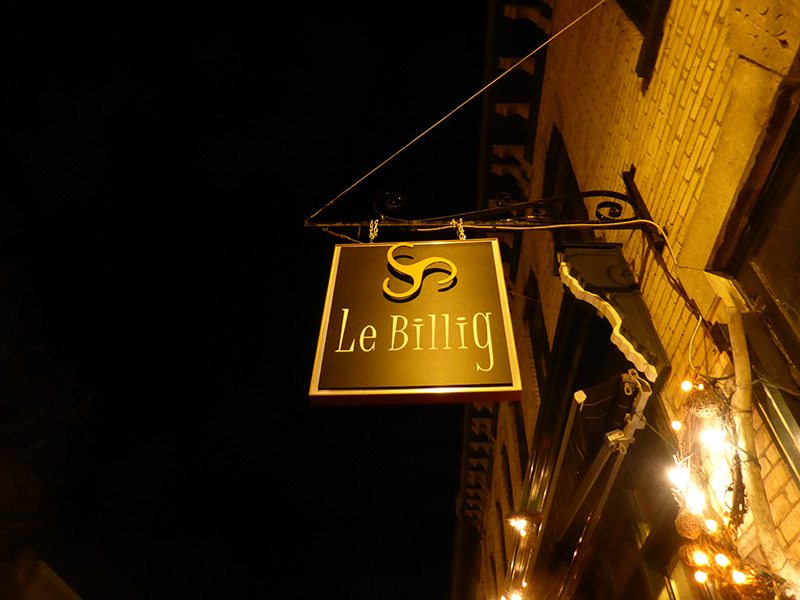 7. Choco-Musée Érico
Our last stop on our Walking Food Tour of Quebec was to the chocolate museum and store, Choco-Musée Érico. We were all too busy exchanging information and shoving chocolate in our mouths to learn too much here. Sorry Simon.
Address: 634 Rue Saint-Jean, Québec City, QC G1R 1P8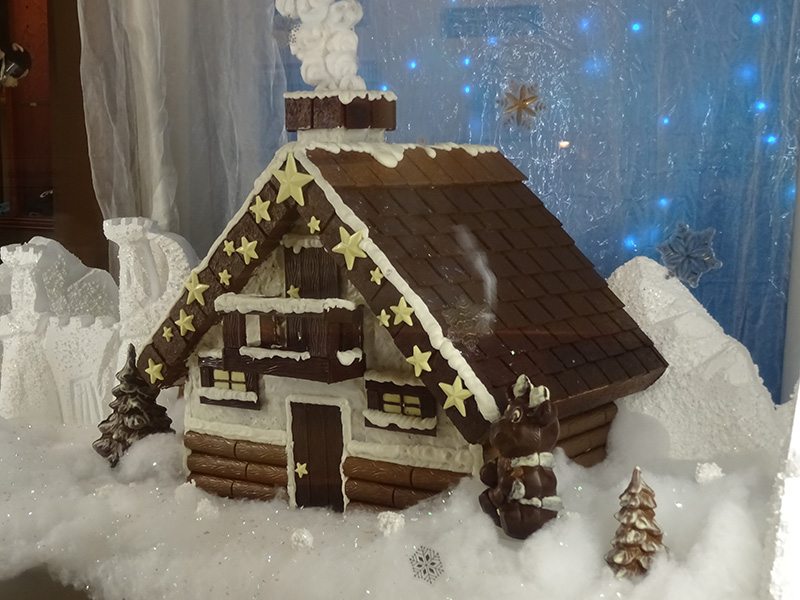 The beauty of The Walking Food Tour in Quebec was having a local guide who knew what he was talking about and could introduce us to the food, history and culture of this very interesting city. It was also an excellent way to talk to the local restaurant owners and definitely the way to meet new friends.