This week we look at Chiang Mai in Thailand in our Outside my Front Door series of posts by fellow travel bloggers.
A New Yorker at heart and a former fashion professional, Andrew Tolentino shifted gears and has become a food and travel writer. Along with his wife, Brenda, they conceived and created, Dish Our Town, a food and travel blog. Dish Our Town is a storytelling vehicle sharing their love for food, travel, and the culture that goes with it. Currently, he is traveling Southeast Asia full-time with Brenda and daughter, Bailey. Andrew serves as Co-Founder and Head Writer of Dish Our Town. Join him and his family and travel one dish at a time at Dish Our Town. Also, find them at Facebook and Instagram
My wife (Brenda), daughter (Bailey) and I left the front door we had for over 10 years in the Little Italy neighborhood of New York City. In the past four months, we have had twelve different front doors.
Nimman area of Chiang Mai, Thailand.
Today, we are in the Nimman area of Chiang Mai, Thailand. This city, especially this neighborhood, has become quite the enclave for Digital Nomads such as ourselves. We certainly are not the first to set foot on this ground doing what we are doing. This Lack of uniqueness has its upside, however. With others blazing the trail before us, a community exists that is always willing to guide us.
Directly Outside our front door is a parking lot. Not spoiled by beauty whatsoever. There are no great domes of cathedrals to gaze upon, nor a mosque or even a temple. Nothing but a parking lot.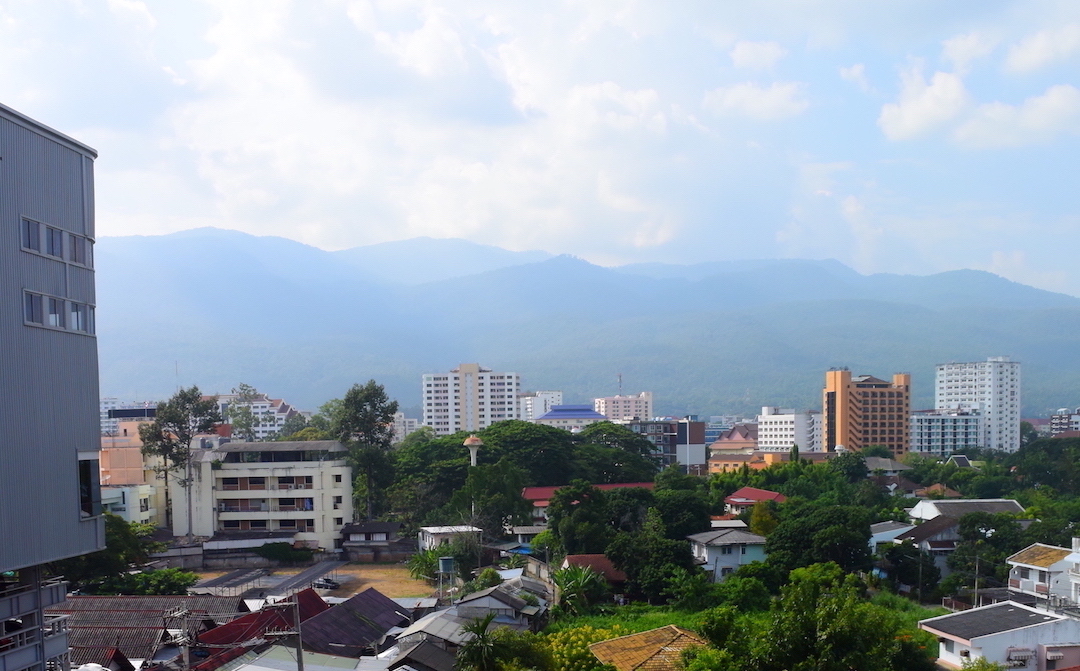 As we do every morning, we pay little attention to the nothingness, walk down the dirt road a few yards and take a right turn. Akin to a wild animal hiding in the bushes, Chiang Mai finally shows itself. No, ornate temple spires don't automatically show themselves, though they are there somewhere in the outskirts. What does show itself, is the beautiful people of this city. We pass hawker food stalls where women and children smile as we pass, selling anything from cut up unripened mangoes that are eaten with a mixture of powdered chili and salt, to ground pork omelettes. My favorite thing to do is to look out for that one vendor that pulls the coffee just right. This is done by continually pouring the coffee from one vessel to another, drawing them further and further away as to create a natural froth. No steamer needed here.
Further up the road is an area where men hang out in their tuk-tuks, hoping that someone might need their services. Our destination most days is a mall named, Maya, where on the top floor there is a communal workspace called, Camp where we get our work and homeschooling done for the day. On the basement level, is a food court that seems as if street food were brought indoors. We start our day there with many locals, most of them students and people who work in the mall itself, stretching out the dollar by having local delicacies is always a nice start to a day.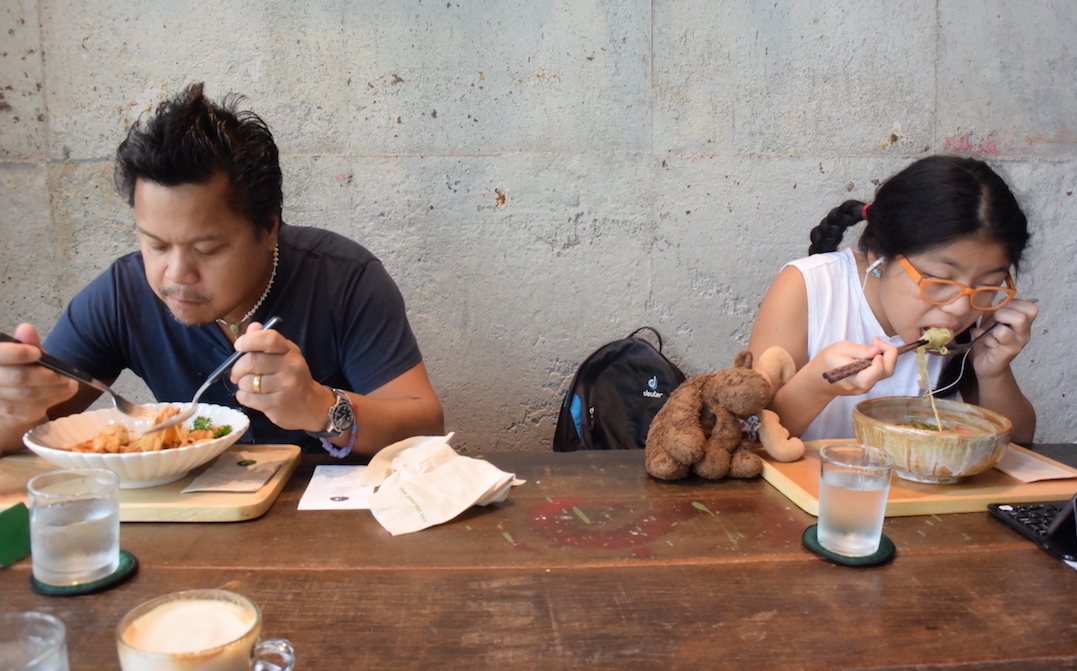 Sukhontha Buffet in Chiang Mai
Upstairs, we meet our friends in the industry, all of us pushing each other to do the best work possible, just by being in the same room. Some time toward the early part of the evening, someone always invites us to some sort of gathering, ranging from – all you can eat barbecue under a tin-roofed facility named Sukontha Buffet to watching the last showing of a movie for 80 baht ($2) in the posh SFX cinemas that are on the same floor as the workspace.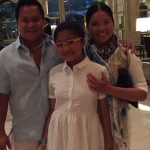 Think Park in Nimman, Chiang Mai, Thailand.
Our favorite thing to do as a family of three is hanging out across the street from the Maya Mall at Think Park. It's a little makeshift village of sorts, where one can sit and watch live music being performed, or do a little shopping in the many little boutiques, and, of course, eat in one of the many offerings. We have our favorites, one being Local Cafe, where they not only serve great coffee and desserts but have a host of Asian infused Western dishes, such as Spaghetti Ragu made with a spicy curry paste, in lieu of tomato sauce. We come here for our daily evening ice cream and glass of wine or beer served over ice, while sitting outside, enjoying the fresh cool air that is an anomaly in Southeast Asia. It may seem absurd, but we miss Autumn in New York and any semblance of it gives us warmth per se. So much of this town, make us feel at home. Not to mention a cat cafe named Catmosphere, where my daughter gets her share of feline affection that she misses so much, as we left our cat back home.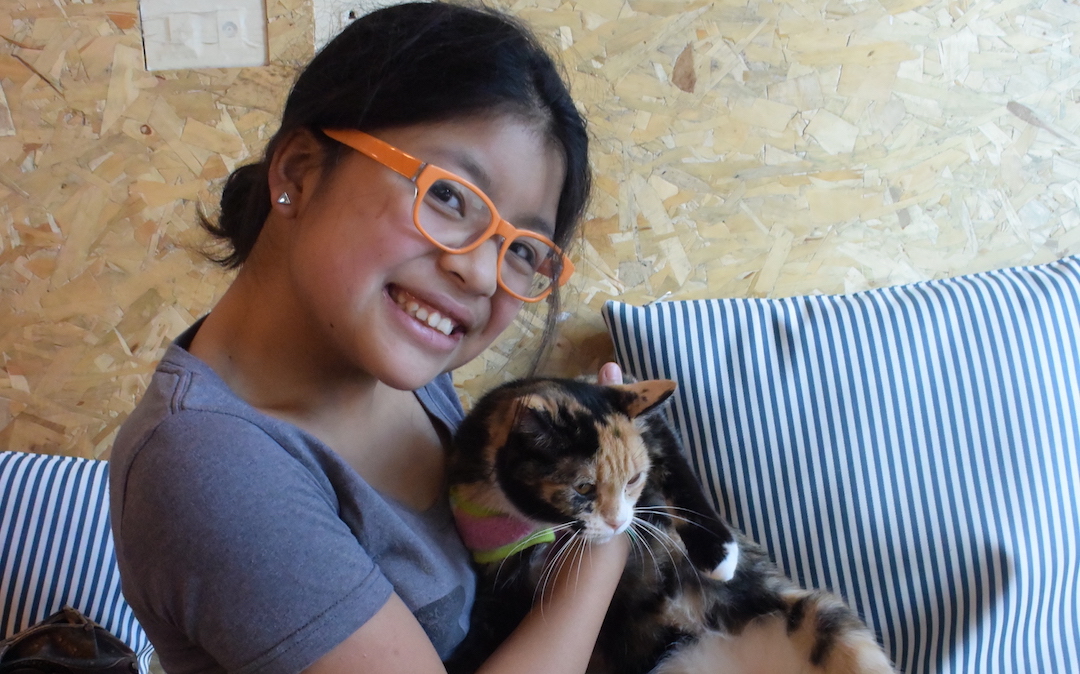 Every morning, from the valley, where our door sits, I draw the curtains open and enjoy the scenic view of the majestic mountains. This town was once the center of the Lanna Kingdom, and its essence still patrician. Though there is nothing right outside our front door, we will gladly take it because just around the bend is a place the three of us would happily call home. A place where we can find comfort in food, drink and of course friends. 
Read more of these wonderful posts Outside my Front Door Posts right here
You might also like to read about 5 hedonistic things to do in Chiang Mai