Cucina Casalinga is good old fashioned and very honest Italian cooking, and that is exactly what you will get at Trattoria La Festa, in Stowe, Vermont. This is a family-owned business and the oldest restaurant in Stowe, one of the most quintessentially beautiful towns in New England. It is also one of the most popular restaurants in town, with the most delightful owner/chef Tony DeVito.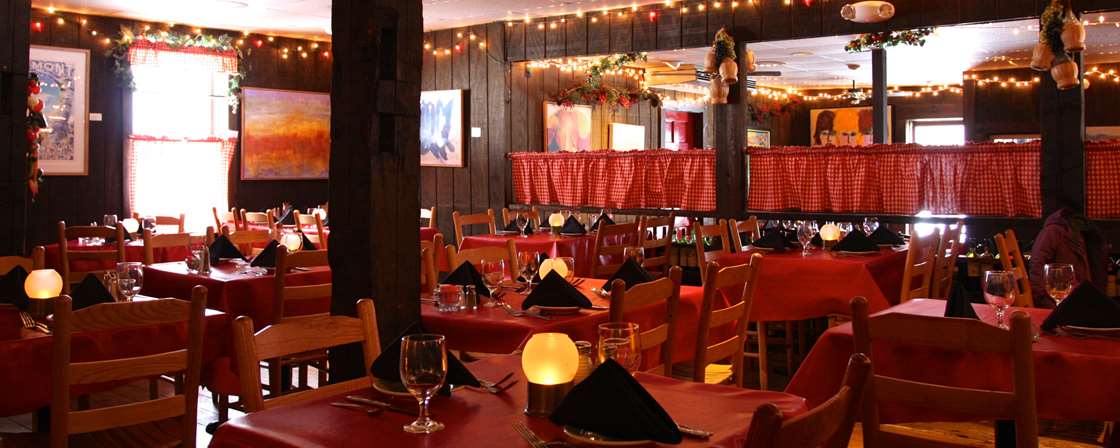 About Stowe, VT
Stowe was named as one of the World's 25 Best Ski Towns by National Geographic. It is not just amazing skiing, but Stowe is beyond cute. It is what you want a beautiful New England town to look like. There are the New England saltbox houses, the white steeple churches, the forests, and the fairy lights that make this such a pretty and special little place.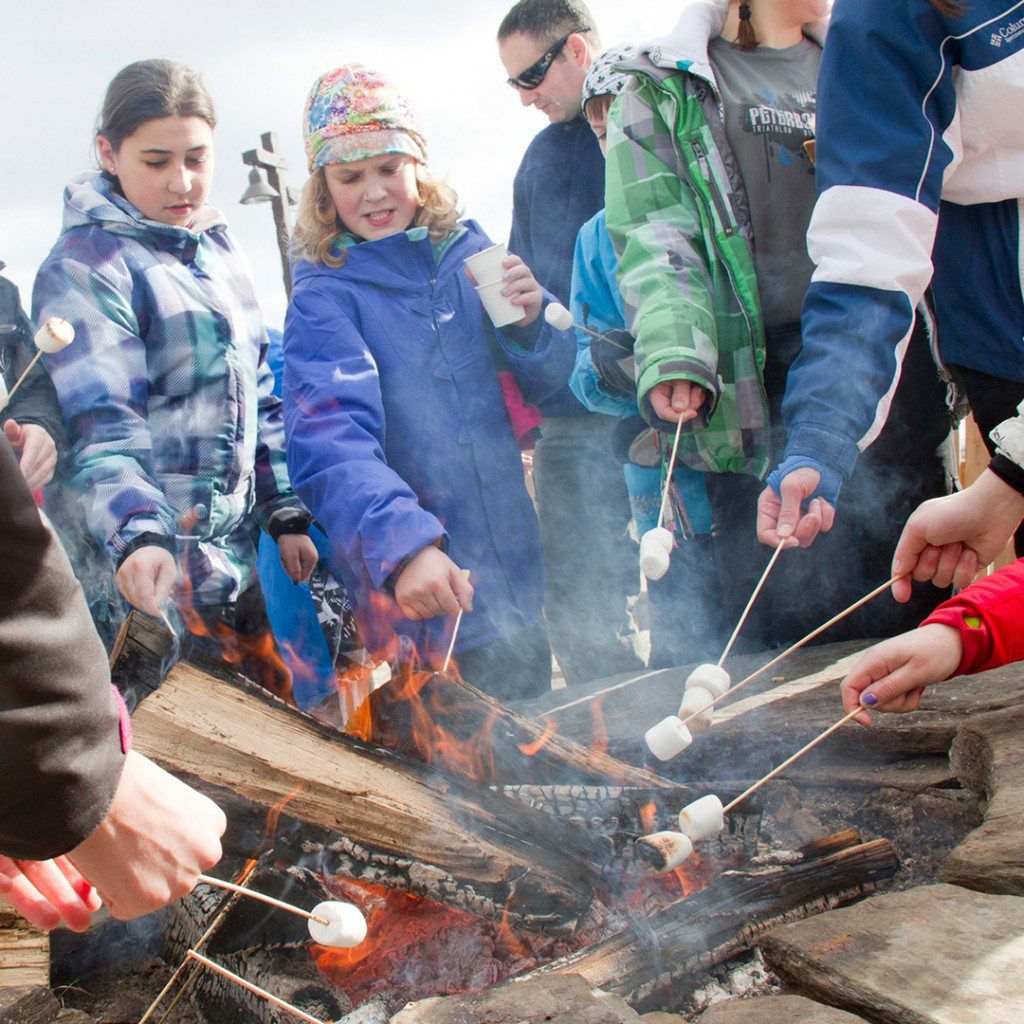 Trattoria La Festa Reigns Supreme
Stowe is a gastronomes paradise, and that is where Trattoria La Festa reigns supreme. It is a Stowe institution. This is a Cucina Casalinga or homemade cooking from the Sperlonga area of Italy where Tony comes from and where he returns a few times a year. The restaurant is located inside an old farmhouse, on Mountain Road. It has that rustic charm that makes you nearly forget that you are in Vermont, USA.
Tony is a nice man. We liked him immediately. He greeted us with an Italian kiss because that is just the way it is at this restaurant. It was then that the feasting began with Tony making our choices for us.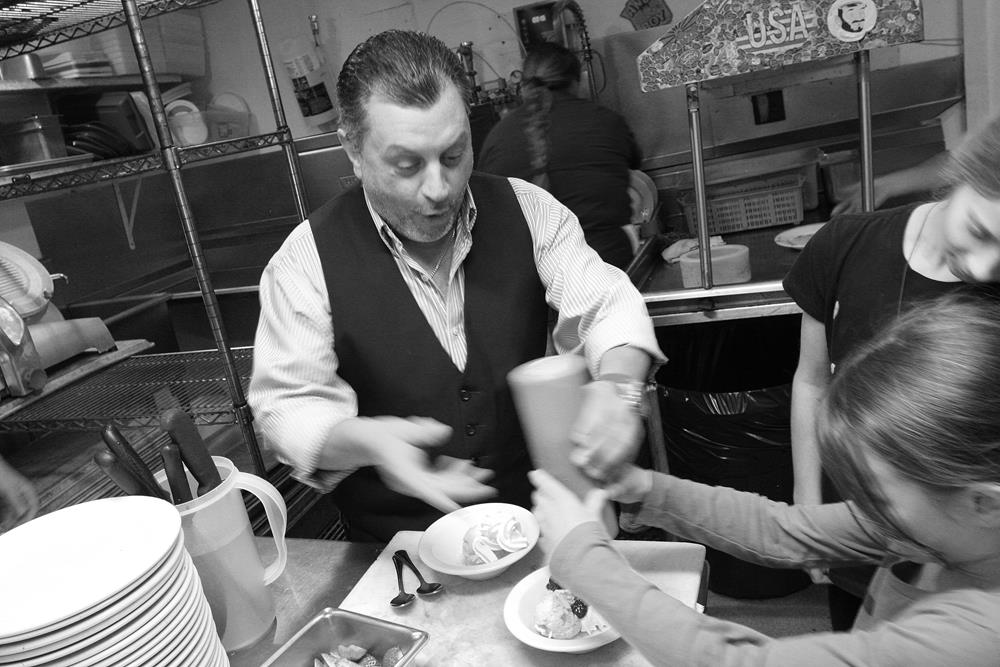 The Cucina Casalinga Experience
We started with a Carpaccio di manzo, thinly sliced beef tenderloin served with olive oil, capers and shaved Parmigiano prepared in the modern style. There was another carpaccio plate, done in the traditional air dried way. This was accompanied with prosecco and Campari.
We followed this with a winter salad with beets, pickled brussel sprouts (the best I have had), mozzarella cheese, and granny smith apples. It is a dish that I would try to make myself. This was accompanied by an Italian Riesling, a perfect accompaniment. It should be noted that Trattoria La Festa has consistently received the 'Award of Excellence' from Wine Spectator for its very authentic Italian collection.
Then the piece de resistance was a mushroom risotto. This is a family recipe and incredible. It is made with dried porcini that have been rehydrated. The water that the mushrooms have been rehydrated in becomes the stock for the Arborio rice. This is genius and the infusion of the mushrooms is incredible. This was accompanied by a cabernet and merlot.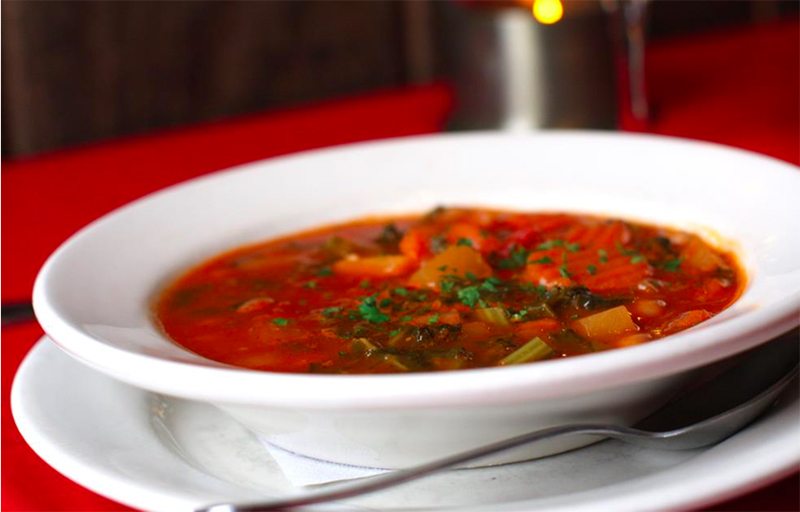 Trying to recreate an Italian dish
We put Tony on the spot when we asked him for his recipe. We have considerable experience with Italian cooks and Nonnas'. They notoriously omit one ingredient or one cooking method, because they mostly cook by taste, and you can never recreate a dish. Tony tells us a story. His 96-year-old father lives in Italy and still makes his grappa. Tony has been trying to emulate this grappa based on what his father has told him for many many years. However, he still cannot get it right as there is one thing missing. I suspect this is an Italian trait. When I try and make the risotto, I bet there will be just one ingredient or method short. This is the Italian way.
By this stage, I was flagging.
But on we went. Tony then brought out a local organic veal scaloppini with shallots, marsala wine, veal demi glaze, mushrooms AND a taster of Ravioli del Giorno filled wild mushrooms and ricotta, served with a zesty Vodka rose sauce. I was in serious trouble but with some encouragement from Burk, our excellent and totally cool waiter, I made a small indent into this.
Tony is so lovely, and the food is so good that when he asks you to try Patti's desserts, his espresso, and his homemade limoncello, then it would be rude to say no. And then it comes to Patty's chocolate decadence, a changing chocolate motif of the day. My willpower was bolstered by Burk, who kept encouraging, cajoling and mocking me to eat that last bite of the decadently rich chocolate…and I did.

Trattoria La Festa is more than just Cucina Casalinga
[clickToTweet tweet="excellent food and a fabulous dining experience is about Cucina Casalinga #travel #food" quote="A good dining experience is about excellent food, but a fabulous dining experience is about Cucina Casalinga"], made with the love and the friendliness, that we found at Trattoria La Festa in this beautiful mountain town of Stowe. Put it on your list.
Note: Book because it is a very popular place with the locals first and foremost and with the visitors.
Buon Appetito!
Trattoria La Festa
4080 Mountain Rd.
Stowe, Vermont 05672
802-253-8480