Dining in the green – Restaurant Orangerie, Zurich
Restaurant Orangerie, Zurich is located in Hotel Engimatt's luscious gardens. The restaurant was named after the oranges and lemons that grow prolifically in this garden. The entire experience is based on the green ethos of the hotel and is literally located in a verdant garden. Zurich and dining in this city, is a perfect weekend getaway.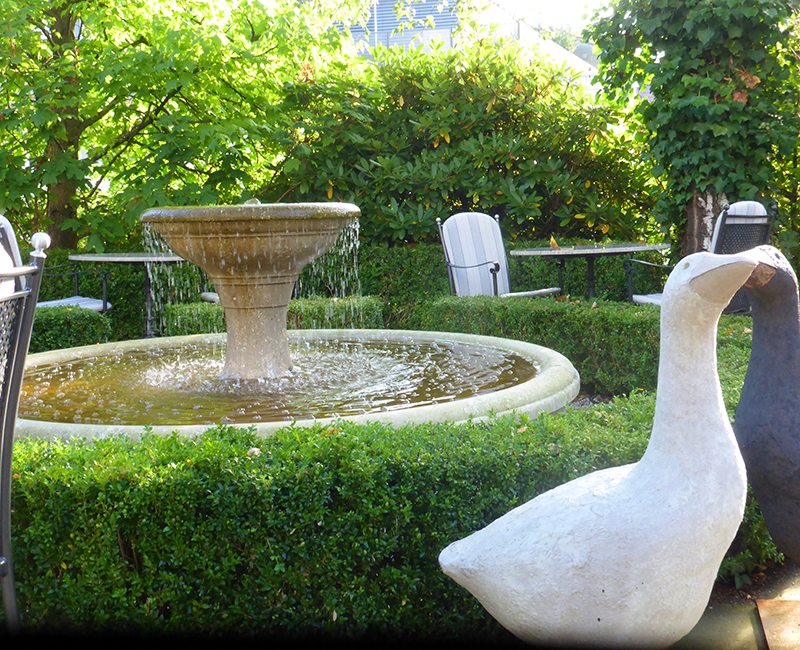 About Restaurant Orangerie, Zurich
Restaurant Orangerie, Zurich has been named in the Michelin guide. Michelin employs a team of full-time professional inspectors who anonymously evaluate establishments using a time-tested range of criteria. To be listed is an honour and not an easy feat.
The ambience of this restaurant is immediately obvious and unique due to its garden setting.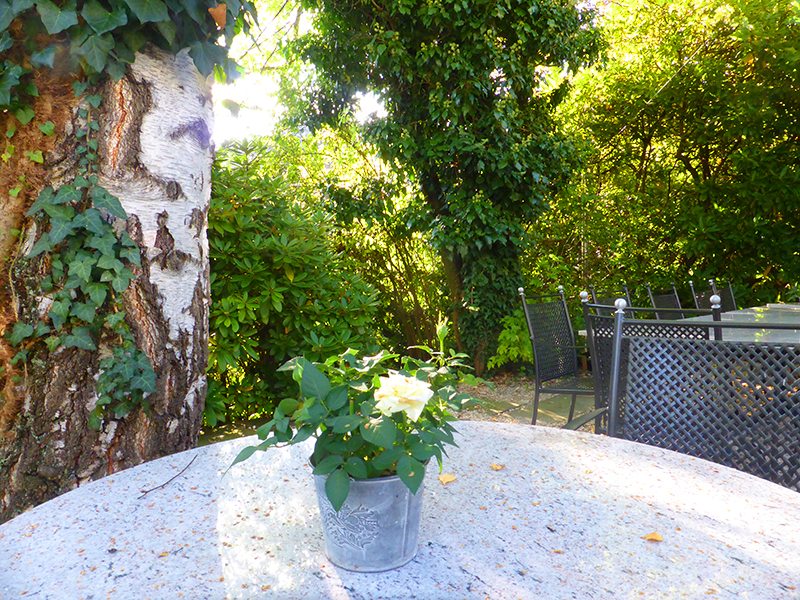 Whether you choose to have a full dining experience or just to sit and have a wine in the garden, it is a lovely haven in a very stunning city.
The produce in the restaurant is sourced locally or from Swiss producers where possible and all meats come from animal friendly sources. This is very much in keeping with the green philosophy of Hotel Engimatt, the green oasis in the centre of Zurich.
Dining in the green means that the food is served either indoors in a tastefully decorated dining area with full views over the garden, or in the gardens where fountains bubble and greenery surrounds you. On the warm night that we visited, candles twinkled amongst the greenery and the fountains bubbled and it was actually a very pleasant setting to start what was to be an amazing meal and evening.
What we ate at Restaurant Orangerie, Zurich
The cuisine at Restaurant Orangerie, Zurich is international though there is an Asian inspiration in many of the dishes. The Summer in the Engimatt Garden menu is very much a fresh and clean menu.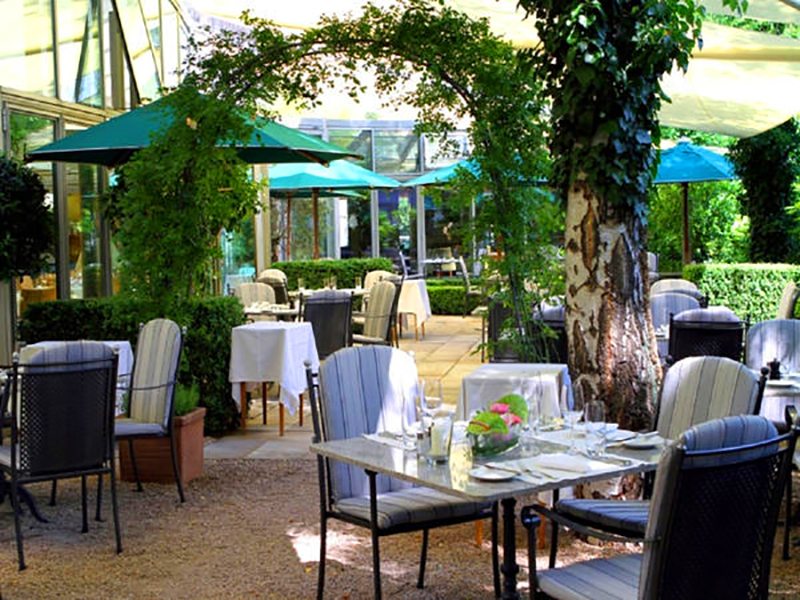 We selected our meals with the assistance of a very helpful and knowledgeable waiter, who was very amiable and conversant with the menu. He seemed to be pleased that our choices for started and mains were well paired.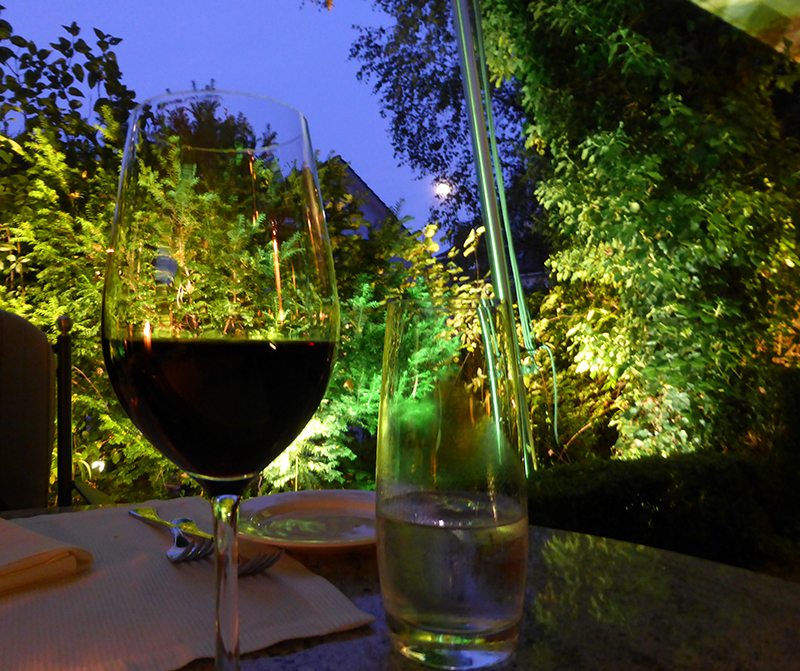 He then suggested a wine, a Vino Nobile di Montepulciano Riserva that he felt would complement the meals and we were more than happy to go with his suggestion.
First we were served a cheese filled brioche as a starter. Delicious.
I then had a pike perch Carpaccio with warm winter vegeatbles, while Gordon chose a lemon grass infused coconut soup, with chicken slices.
I proceeded to the home made ravioli, stuffed with braised beef on brown sage butter. Gordon had the veal cordon bleu with vegetables, beetroot and other root vegetables and frites. Both were outstanding.
Other meals that were available and that were very tempting were the starter cavaillon melon with air dried Grisons ham and grissini, roasted tandoori black tiger prawns, beef tartare with toast and butter, sliced chicken breast in red curry sauce with fried banana and siam sauce.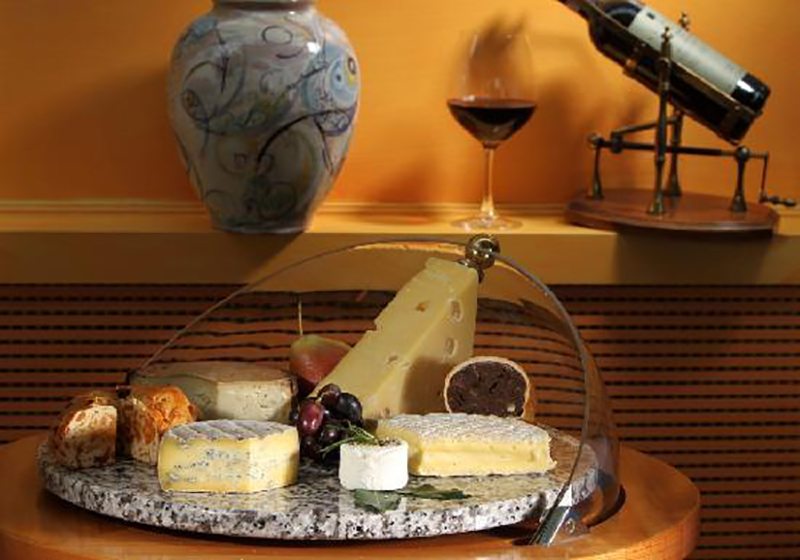 For a memorable dining in the green experience, Restaurant Orangerie, Zurich is highly recommended.
Engimattstrasse 14
CH-8002 Zürich
Telephone      +41 44 284 16 16
Fax                  +41 44 201 25 16
E-Mail             info(at)engimatt.ch
Opening times
Monday – Friday
11:30 – 15:00
18:30 – 23:30
Saturday
12:00 – 15:00
18:00 – 23:30
Sunday
12:00 – 15:00
18:00 – 22:30