The Sigiriya Maidens of Sri Lanka or the Cloud Maidens can be found at the ancient city of Sigiriya; a UNESCO World Heritage listed site. If you enjoy a challenging climb of over 1200 steps, then seeing this ancient city, and these 21 magnificent frescoes are worth the effort. When we were there, it was not the climb that challenged me, but the sheer cliff walks and the height of the climb that I found a little confronting. Gordon is a lot braver than me and was able to capture the Sigiriya Maidens of Sri Lanka. You can read more about my troubles with this climb here.
How to get to Sigiriya?
Sigiriya sits right in the middle of Sri Lanka's Cultural Triangle made up by Kandy, Anuradhapura, and Polonnaruwa. The easiest way is to take a private car, though there are local buses, which are slow and cumbersome. As a side point, having a personal driver in Sri Lanka can provide ou with some amazingly different experiences, and not all of them would be what you would expect. We wrote a guest post about this for The Fighting Couple, and if you would like to read more, just click here.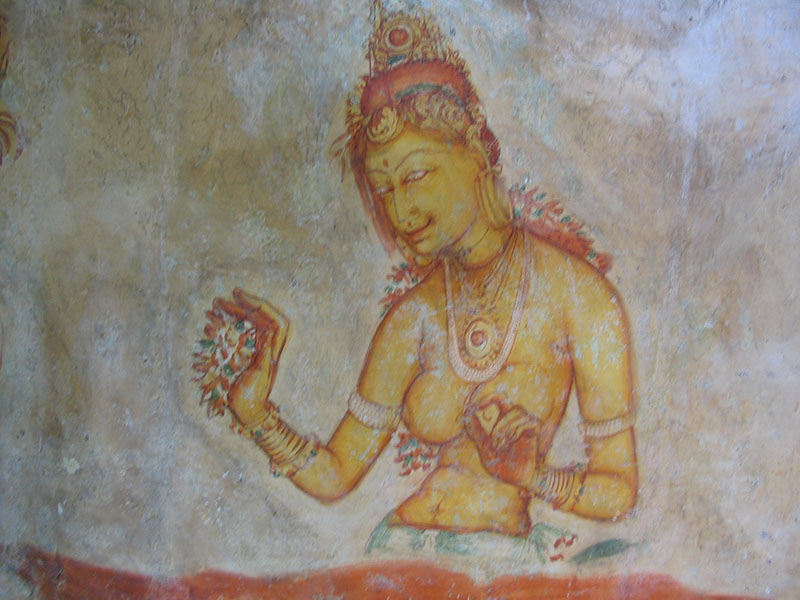 What is Sigiriya?
The ruins of the ancient city of Sigiriya is a popular destination for visitors to Sri Lanka. The rock itself towers some 200 m over the surrounding flat plateau.
Sigiriya means Lion's rock and is a large stone ancient rock fortress and palace ruin in the central Matale District of Sri Lanka. According to archaeological evidence, the entire complex was built by King Kashaypa (AD 477 – 495). After the king's death, the rock site was used as a Buddhist monastery until 14th century. It is surrounded by the remains of an extensive network of gardens, reservoirs, and other structures.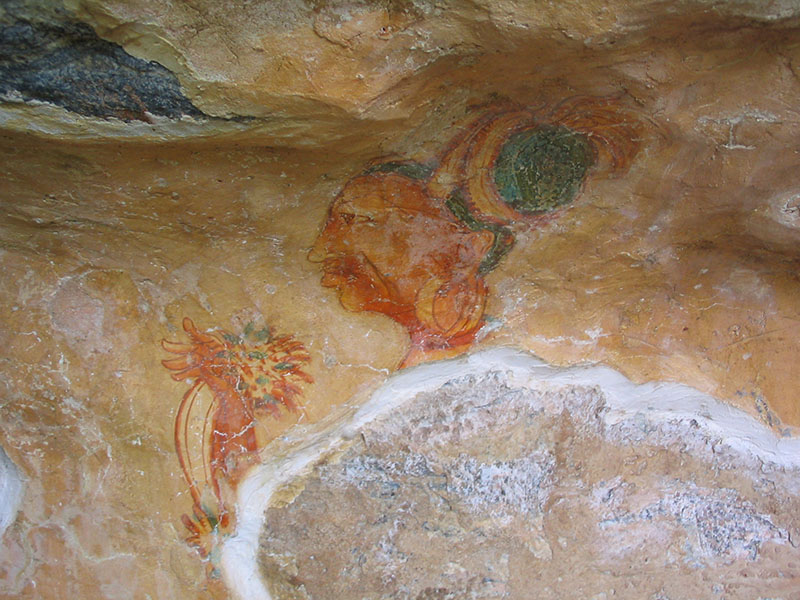 The Sigiriya Maidens of Sri Lanka
Sigiriya is well known for the ancient frescos of the Sigiriya Maidens. Halfway up the rock, within a rocky shelter in the vertical wall of the western face are these rock paintings which have brought universal attention to the site of Sigiriya. The Sigiriya Maidens of Sri Lanka or Maidens of the Clouds of Sigiriya, are 21 non-identified female figures.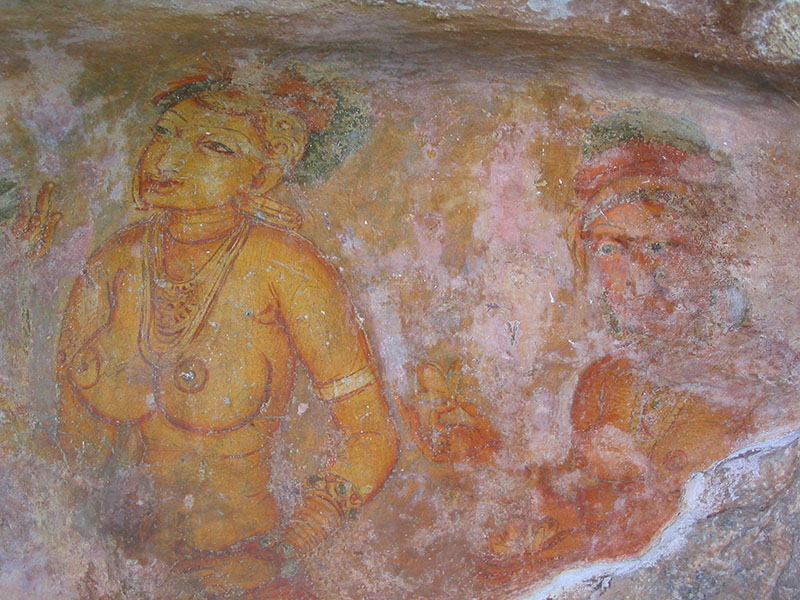 Who are these Sigiriya Maidens of Sri Lanka or The Maidens of the Cloud?
There are many schools of thought on this.
Some believe that these were the ladies of Kasyapa's court while others think the Sigiriya Maidens are representative interpretations of the goddess in Mahayana Buddhism, Tara and hark from the period when Sigiriya was Buddhist site,
It is worth the climb, and worth the journey to see this UNESCO site, and definitely worth it to see the frescoes of The Sigiriya Maidens of Sri Lanka or Maidens of the Clouds of Sigiriya.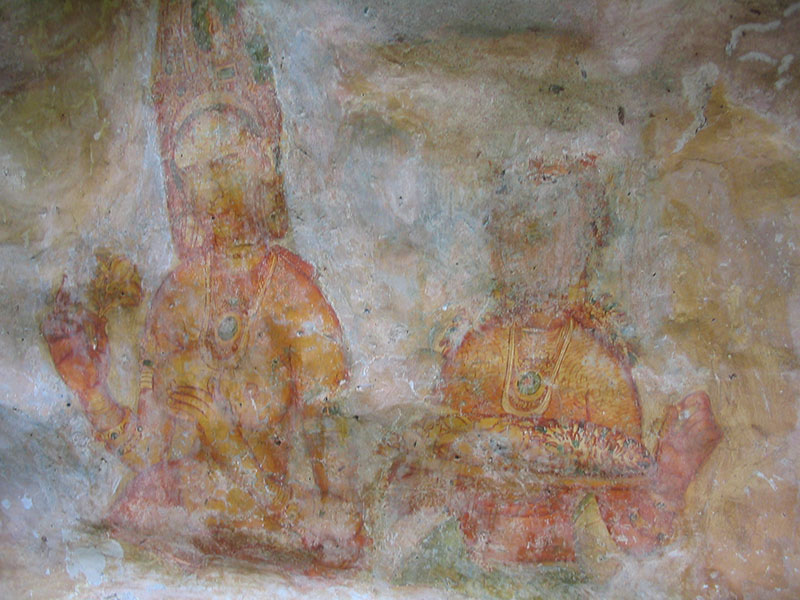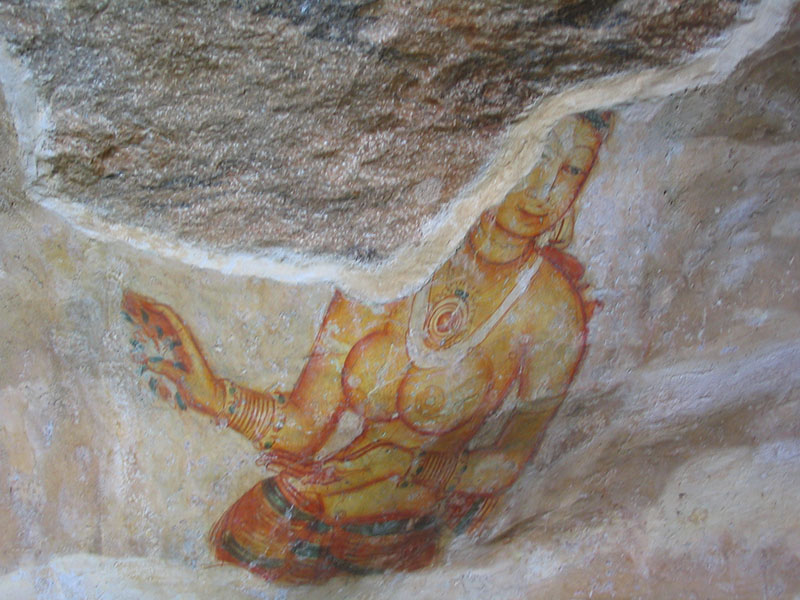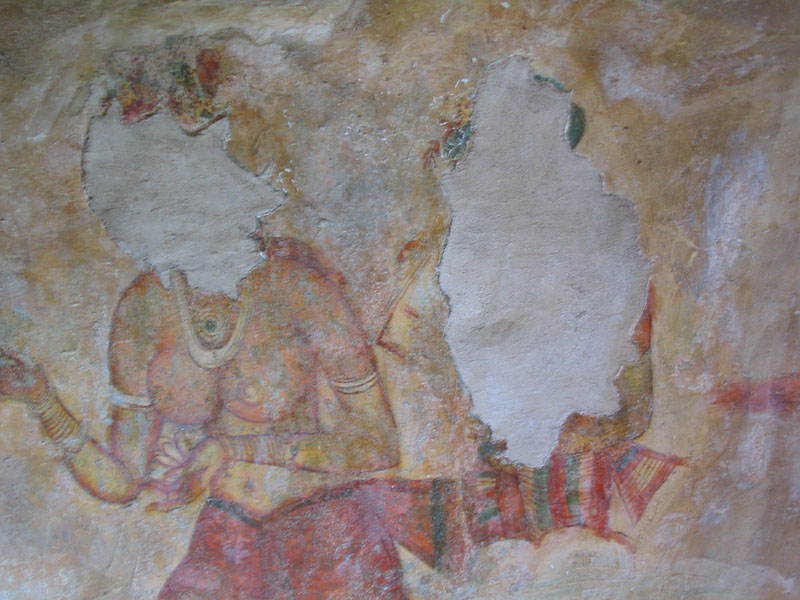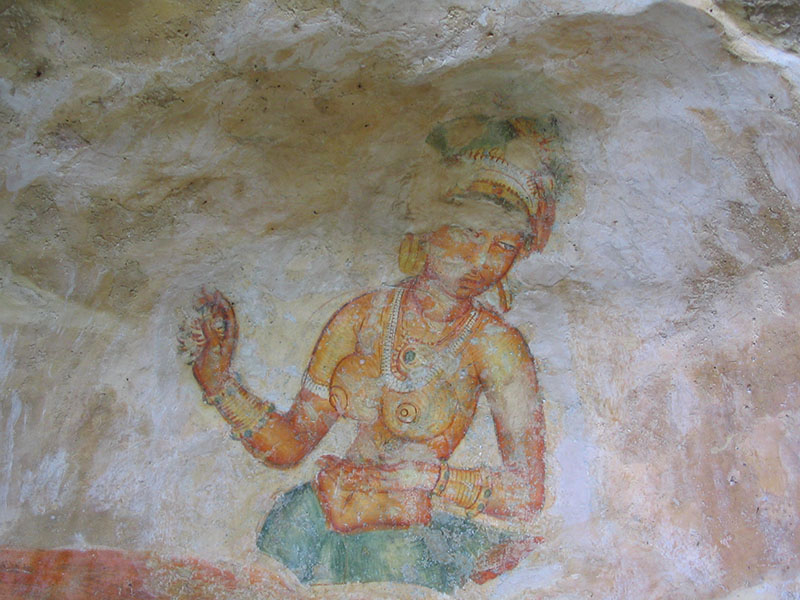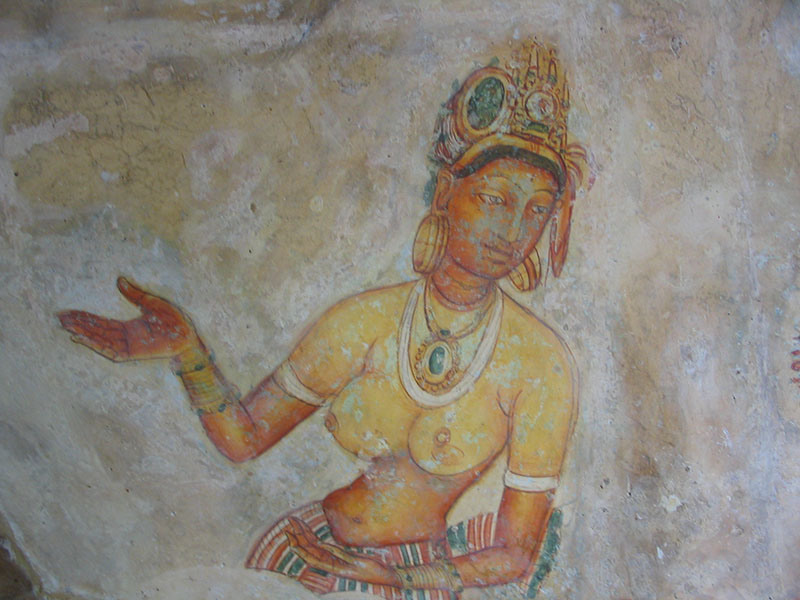 Follow us on Pinterest for more travel ideas