Barcelona is one of the most popular tourist destinations in Spain, and indeed the world, coming in at #12 of the Top 20 Cities to visit in 2016. Many people want to know about the neighborhoods of Barcelona, and where the best neighborhoods to stay in Barcelona are for the first time visitors. We describe the characters of the different neighborhoods to help you to make your decision. We have stayed in Barri Gòtic, and also Poble-sec in the Montjuic neighborhood of Barcelona. They each had their own unique character.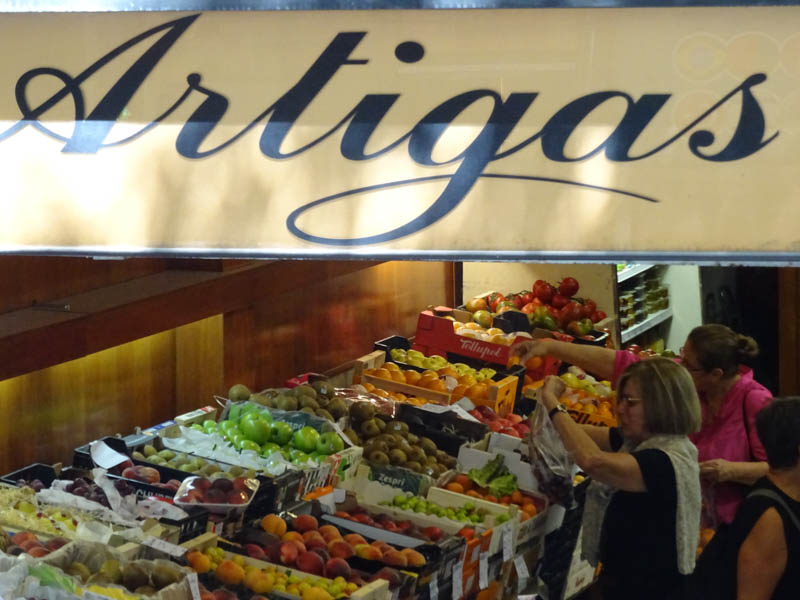 Here are The Neighborhoods of Barcelona
Barcelona in Catalonia, Spain is divided into 10 districts. The Old City is the historic center, which is subdivided into a few different neighborhoods – Gothic Quarter, El Born/La Ribera/Sant Pere, La Rambla.
La Rambla, Barcelona
Often referred to as Las Ramblas this neighborhood of Barcelona attracts locals and visitors alike. Due to the sheer number of tourists who visit this long boulevard, La Rambla has a reputation for pickpockets and being a little seedy. Regardless it is one of the best places to do some people watching and to enjoy the entertainment that is constantly on offer. You will see street theater wherever you look, including looking up into the surrounding terrace houses.
The local Boqueria Market is located in the La Rambla neighborhood, and if you want to see and taste the magnificent foods available in this Catalunya region, then the market is a definite place to have on our itinerary. Visiting the market is also an excellent opportunity to try some street food, and have a glass of wine at one of the bars.
It would be remiss not to visit a museum on this boulevard and the Museu de l'Erotica, will help you to remember that this area is fun and edgy. One of Barcelona and Spain"s foremost artists, Joan Miró's has a circular on the street, so if you bring yourself to do it, you will be stepping on history.
Hotels in La Rambla, Barcelona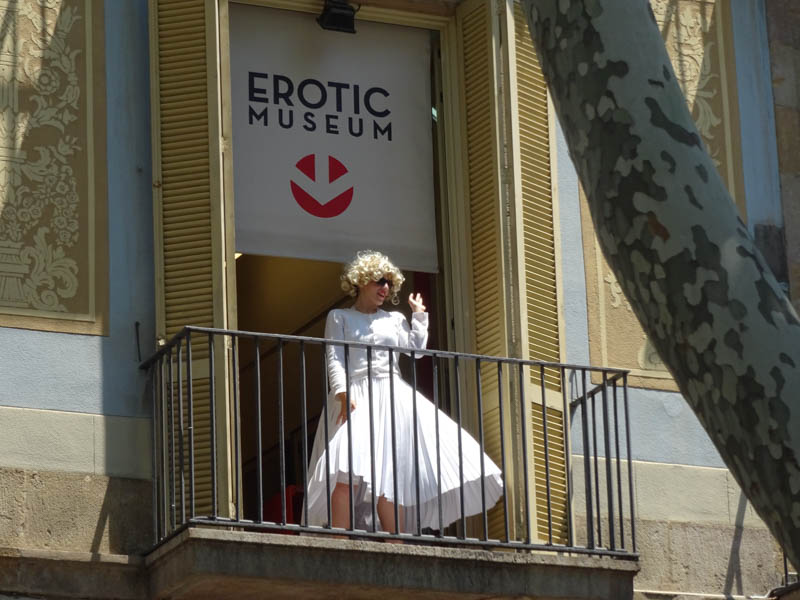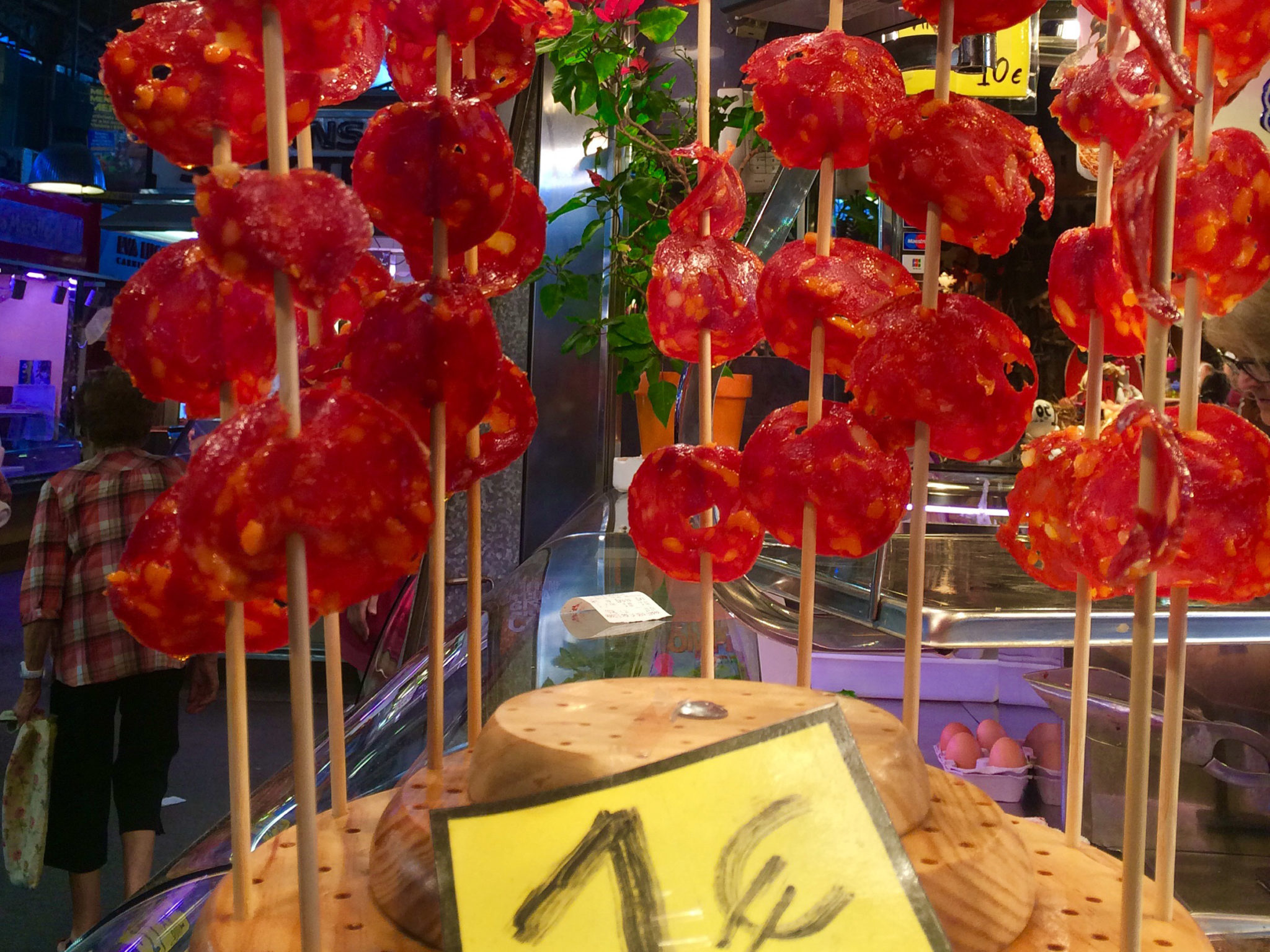 Barceloneta, Barcelona
Barceloneta was once the fisherman's quarter. We liked it because it felt very local and you could see the laundry hanging from the balconies, as people chatted to one another. If you are looking for a taste of local, then try to paella in this area, or just watch the men playing their board games on the corner.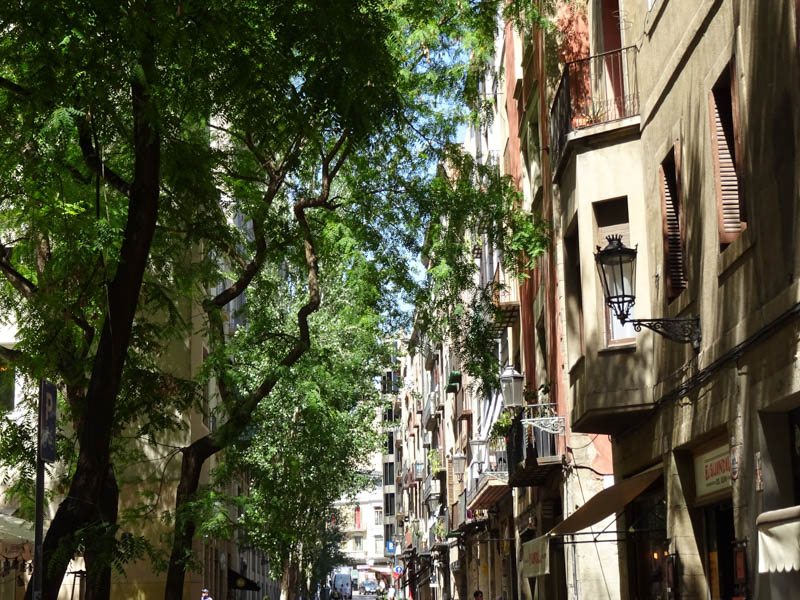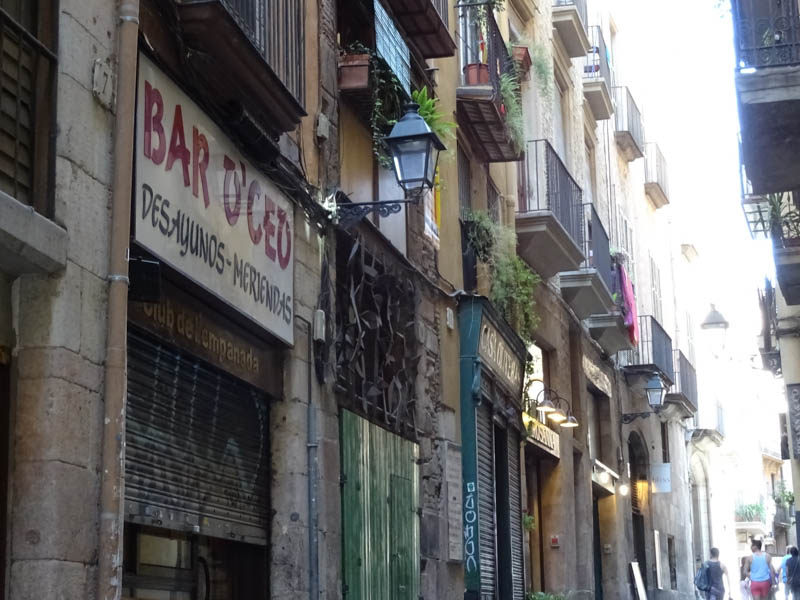 El Gòtic, Barcelona
Barcelona's Gothic Quarter  is the oldest area of the city, and is also called El Gòtic. It may be touristy, but it is fun. It is here that you find the long street of Les Ramblas. It is also where you can find amazing street scenes if you depart the famous main plaza and head up some of the little winding streets. We loved the small plazas where the local people gather of an evening, and where there are tiny little cafes.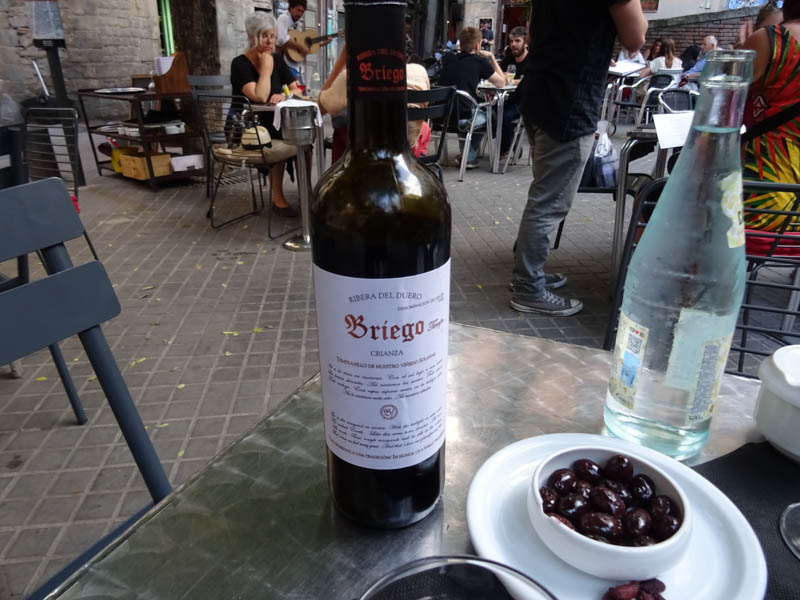 It is also an awesome people watching the spot, and where you see young Barcelona men serenading their women in the apartments surrounding these plazas. El Gòtic has the beautiful central plazas, the meandering alley and has an excellent Catalunya vibe. We saw people often just break into dance on the streets, and that is what travel is all about. It is also a great place to stay and we highly recommend The Mercer Hotel, which you can read about here.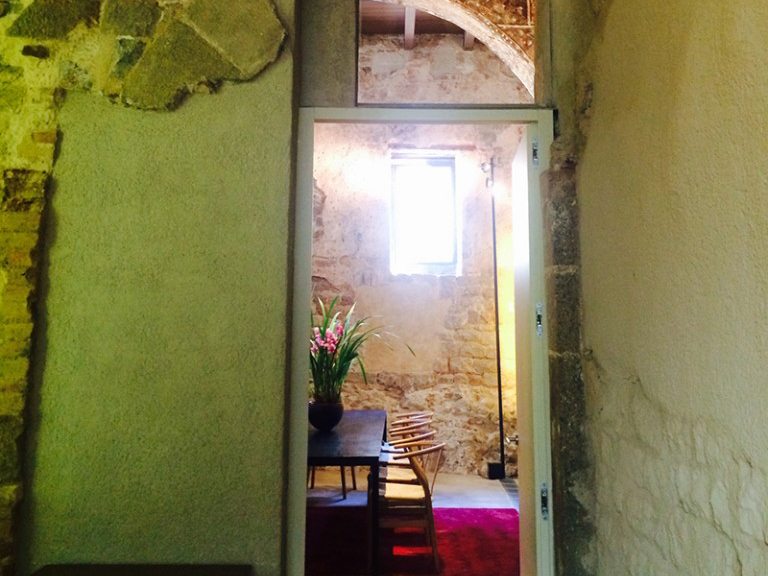 Ciutadella / Vila Olimpica, Barcelona
Marina Olympics has boats and mega yachts, and seafood restaurants. It is fascinating to wander to the docks to see the life of the rich and famous who either live in Barcelona or visit this amazing city. Expect seafood restaurants and a famous casino, with a giant bronze fish outside ..so that you know where it is. Always always look for art in Barcelona, like El Cap de Barcelona,  a surrealist sculpture created by American Pop artist Roy Lichtenstein. 
Hotels in Ciutadella / Vila Olimpica, Barcelona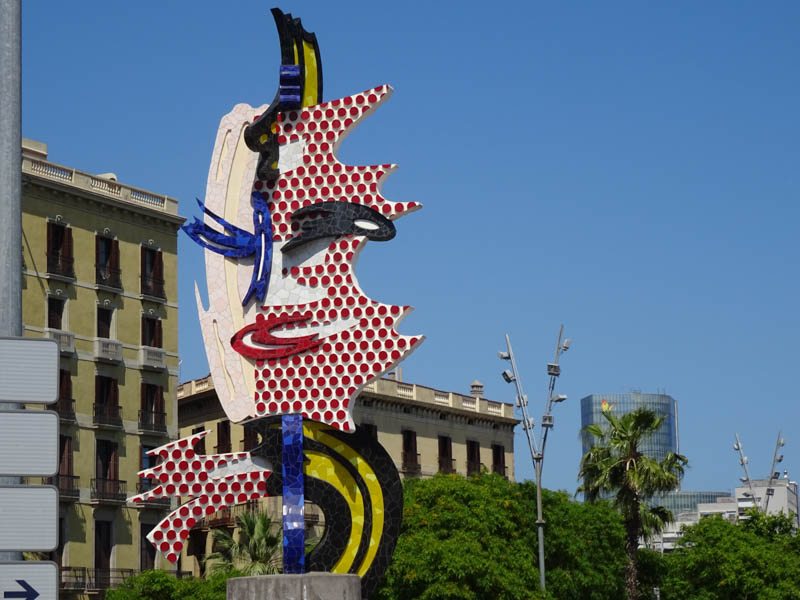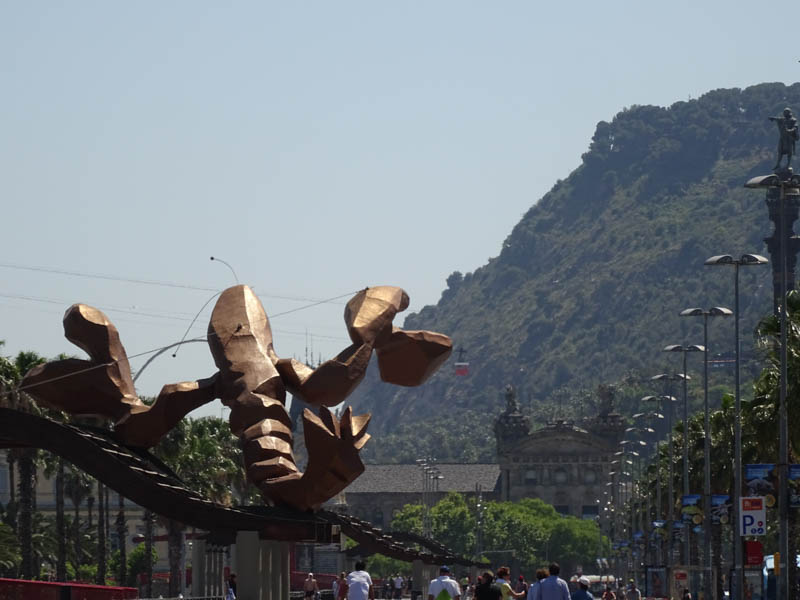 Eixample, Barcelona
Eixample is the biggest neighborhood of Barcelona and also its glitziest. The Passeig de Gracia is lined with high-end designer stores, and many 5 star hotels are located in this neighborhood of Barcelona. Some of the buildings of world's most recognized architects such as Gaudi and Montaner are located here in Example. Think Sagrada Família and you will know what I am talking about.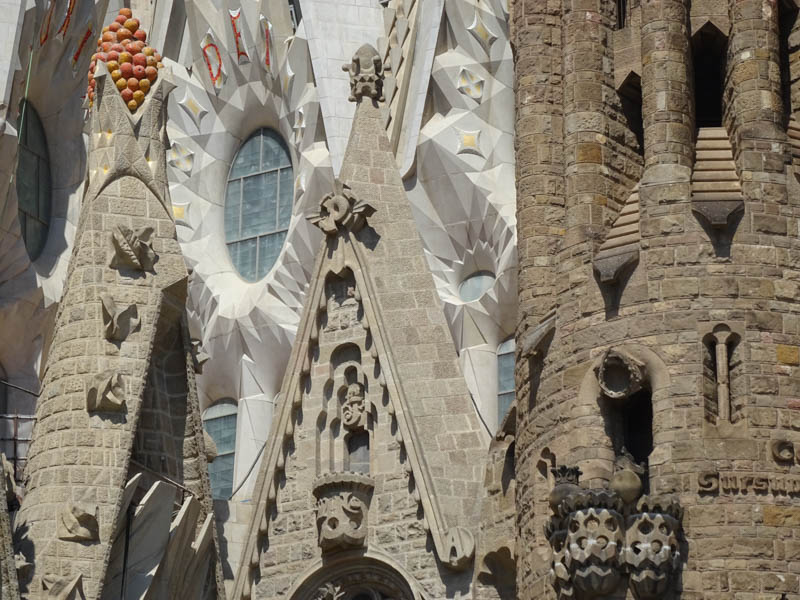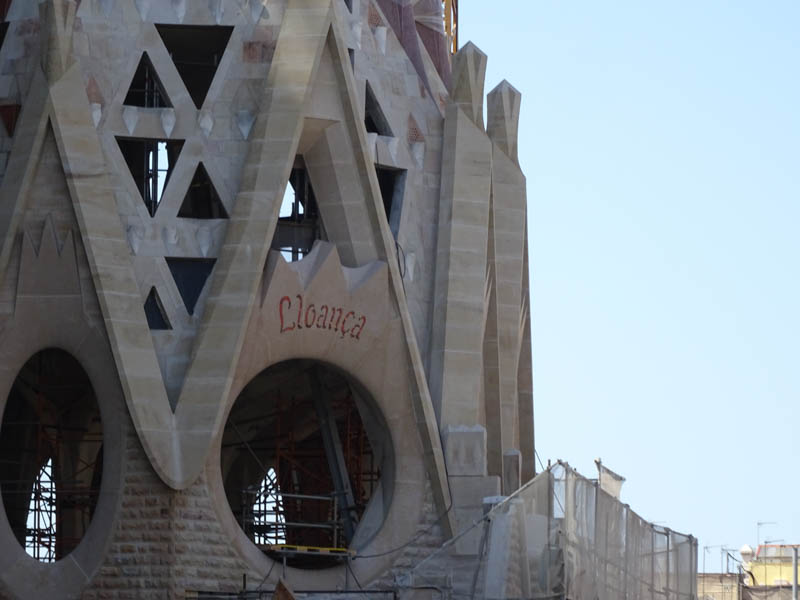 El Born / La Ribera, Barcelona
El Born is considered to be the trendiest neighborhood of Barcelona. Not only is it uber cool but you will find the historical and cultural attractions like Picasso Museum and the Gothic Cathedral La Santa Maria del Mar.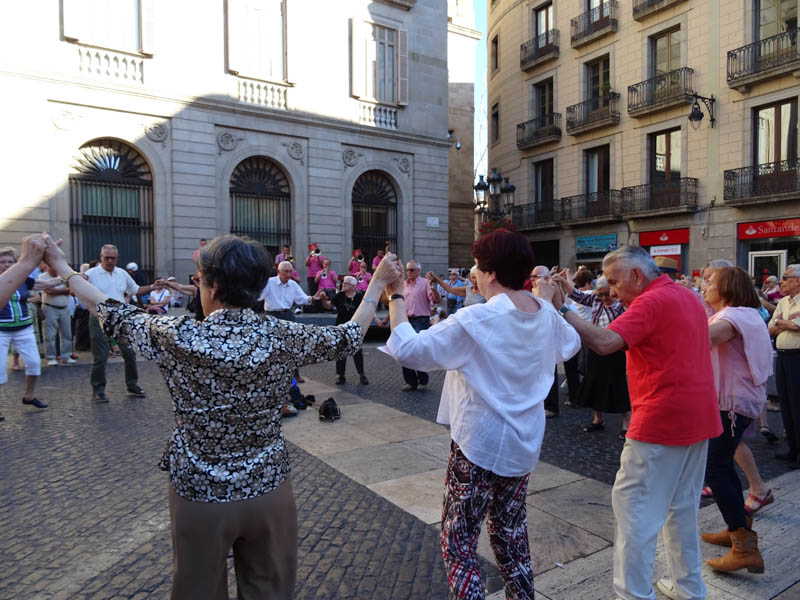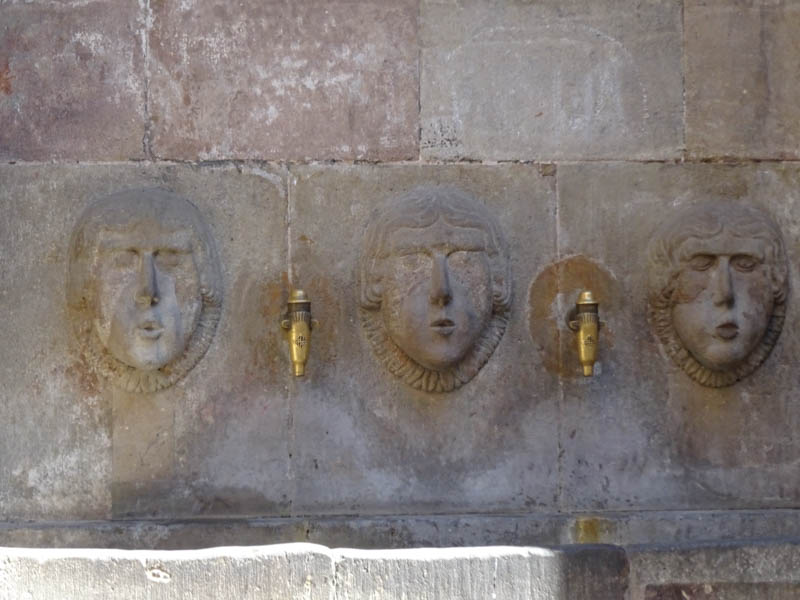 El Raval, Barcelona
El Rava is considered to be the most authentic neighborhood in Barcelona. It is well known for the nightlife, the MACBA Plaça, and where all of the students gather at night. It is also one of the most multicultural neighborhoods in Barcelona. Check out Raval cat, a Botero sculpture. Read the story about how no-one wanted the cat, bur Raval adopted him.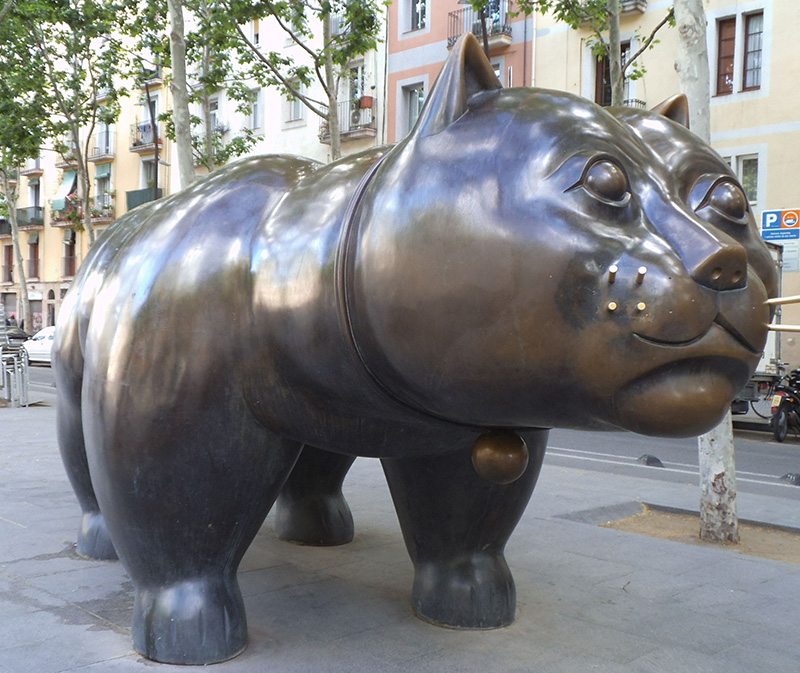 Gracia, Barcelona
Gracia is the peaceful neighborhood that attracts artists and has a bohemian vibe. It is famous for Guell Park, where Gaudi's sculptures are on display in a beautiful garden, and where musicians play inside the grotto. It also offers a magnificent view of the city of Barcelona. Gracia is a little further from the city center and life centers around Gracia's plaças. The main street is Carrer de Verdi, with great little cafes and a movie theater.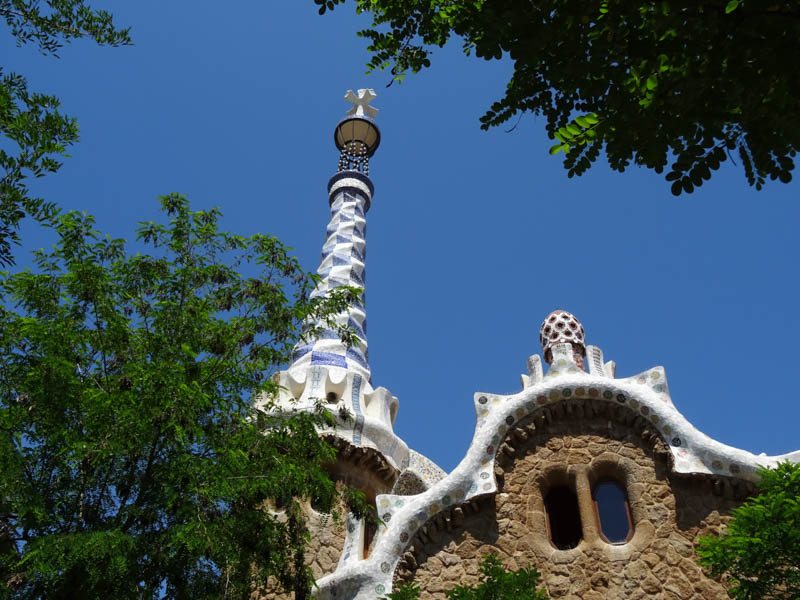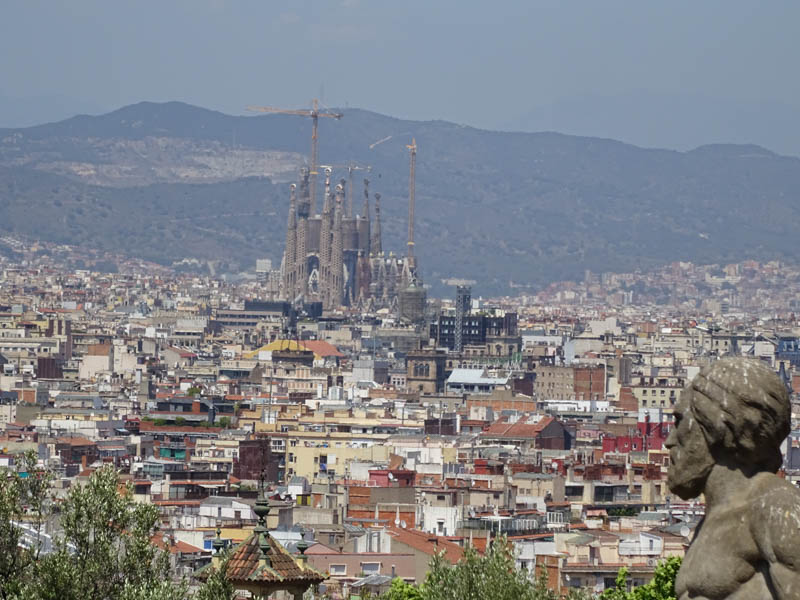 El Poble Sec
El Poble Sec is a neighborhood that runs along the foot of Montjuïc Mountain. It was known as the dry village as there was no water until the late 19th century. It is certainly not dry now as the area is a center of nightlife with cabarets, theaters, and café-concert halls as well as a large number of brothels. It is a working class neighborhood that is becoming gentrified. You can explore Plaça Espanya, and Palau Nacional, the national museum. There is a major fountain here in the neighborhood, where Freddie Mercury and Montserrat Caballe sang at the 1992 Olympic Games.
Sant Antoni is one of the inner neighbourhoods of Poble Sec, and has some of the best bodegas for your tapas and wine fix. Check out Las  Arenas de Barcelona, a former bullfighting ring turned shopping centre.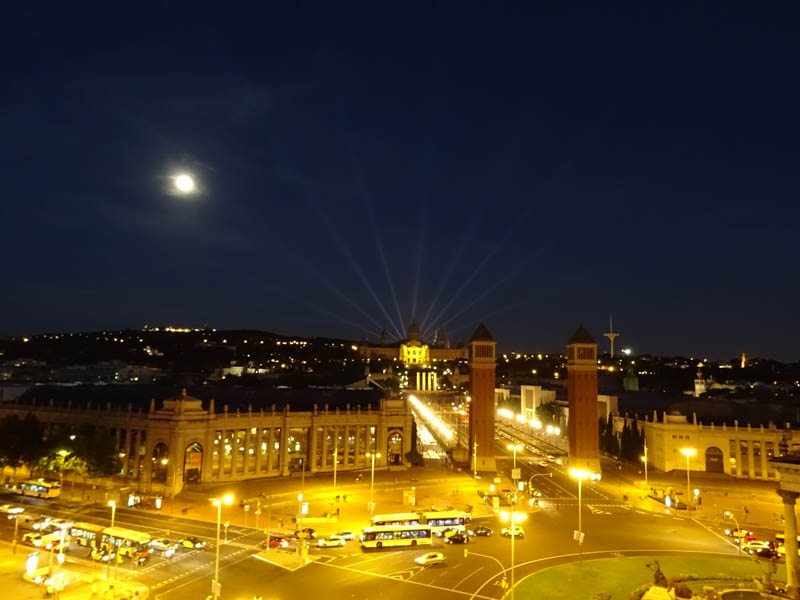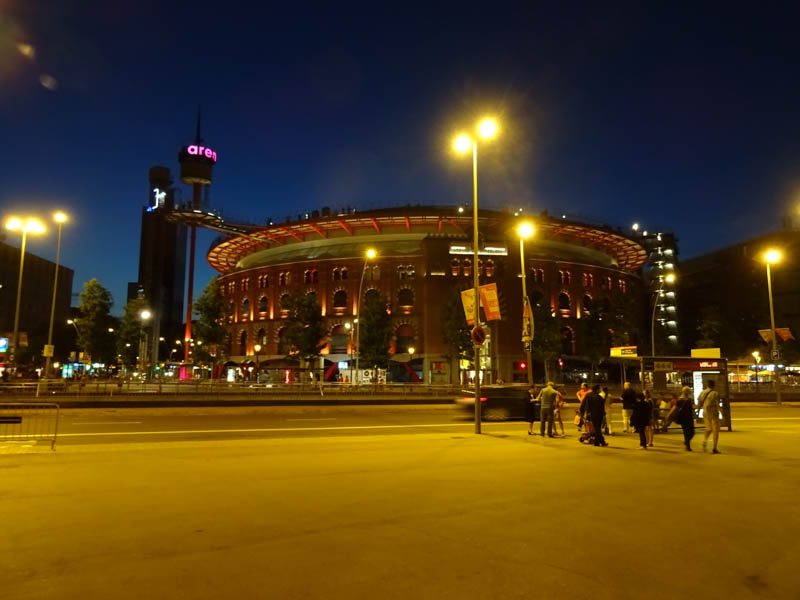 Horta-Guinardó
Horta-Guinardó is located in the hills of Barcelona. To explore this neighbourhood of Barcelona, be prepared to walk up lots of steep streets, and staircases. It is worth is as you see the people of Barcelona at work, and at play. There is also the Parc del Laberint d'Horta, the Labyrinth Park of Horta, which is a stunning maze and welcome relief from the city.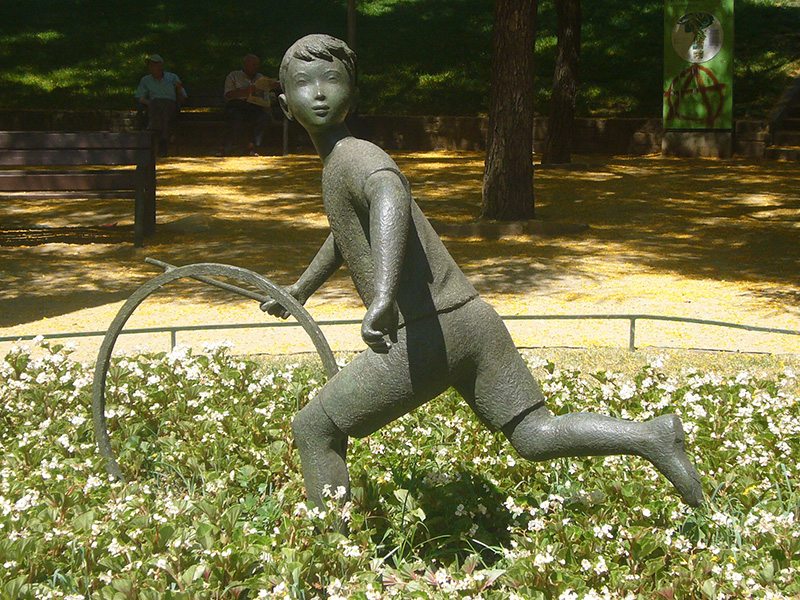 Discovering The Neighborhoods of Barcelona will help you make an informed decision about where to stay in this fascinating city.
Weekend Travel Inspiration 
Join us and add your bog post to the blue button below.
Comments on others
Share on social media
Link up your travel inspiration using the blue button below. Remember to link back to the collection on your blog.
[inlinkz_linkup id=661742 mode=1]