We recently wrote about the major and iconic sites in the Top 10 Most Visited Cities, and now we look at The Next 10 Places to Visit in the Top 20 Most Visited Cities in the World. You can read the first article right here, which provides you with a checklist of the major sites, as well as different articles explaining more about the cities.
This is based on Mastercard's seventh annual Global Destinations Cities Index.
The 10 Most Visited Cities in the World
1. Bangkok – 21.47m
2. London – 19.88m
3. Paris – 18.03m
4. Dubai – 15.27m
5. New York – 12.75m
6. Singapore – 12.11m
7. Kuala Lumpur – 12.02m
8. Istanbul – 11.95m
9. Tokyo – 11.70m
10. Seoul – 11.20m
and ..
the next 10 Most Visited Cities in the World are: 
Hong Kong – 8.37m
Barcelona – 8.2m
Amsterdam – 8m
Milan – 7.65m
Taipei – 7.35m
Rome – 7.12m
Osaka – 7.02m
Vienna – 6.69m
Shanghai – 6.12m
Prague – 5.81m
#11. Hong Kong – 8.37m
Hong Kong is skyscrapers, meandering streets, ritzy bars, and amazing street foods. It is a shoppers paradise and all situated on a stunning harbor, with green mountains surrounding it.
1. Victoria Peak
2. Lantau Island
3. Happy Valley Racecourse
4. Ride the Star Ferry
5. Temple Street Night Market
6. Tsim Sha Tsui Promenade
7. Ride the Tram (Ding Ding)
8. 2. Avenue of Stars
9. Disneyland
10. Ocean Park
Further Reading: 
#12. Barcelona – 8.2m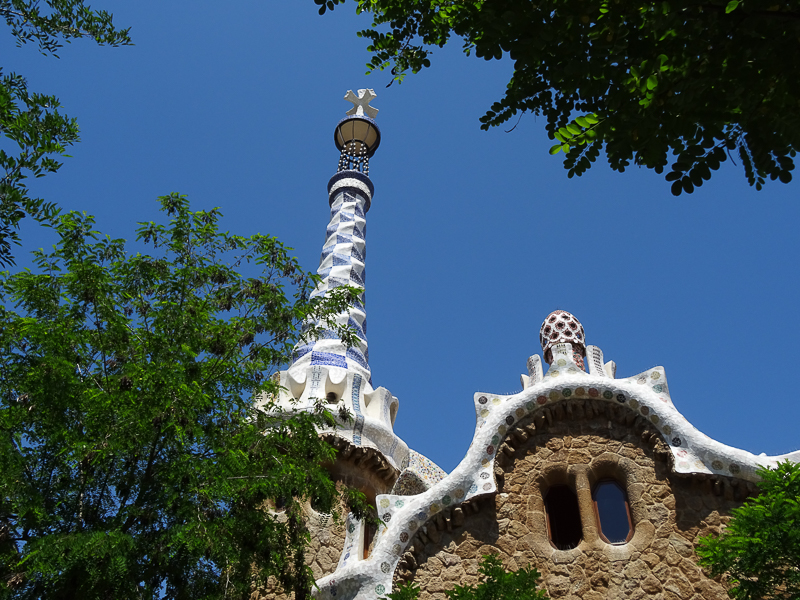 Barcelona is fiercely independent. This Catalonian city likes music, food, art and architecture.  Home to the works of Gaudi and Picasso, the city, will intrigue you. The different neighborhoods in the city all have distinctive personalities.
1. Sagrada Família
2. Gothic Quarter – Barri Gòtic
3. Picasso Museum
4. Park Güell
5. Las Rambla
6. Casa Milà
7. La Boqueria
8. FC Barcelona museum & Camp Nou stadium
9. Montjuic hill
10. Tibidabo hill
Further Reading:
Barcelona – I'm not that into you
# 13. Amsterdam – 8m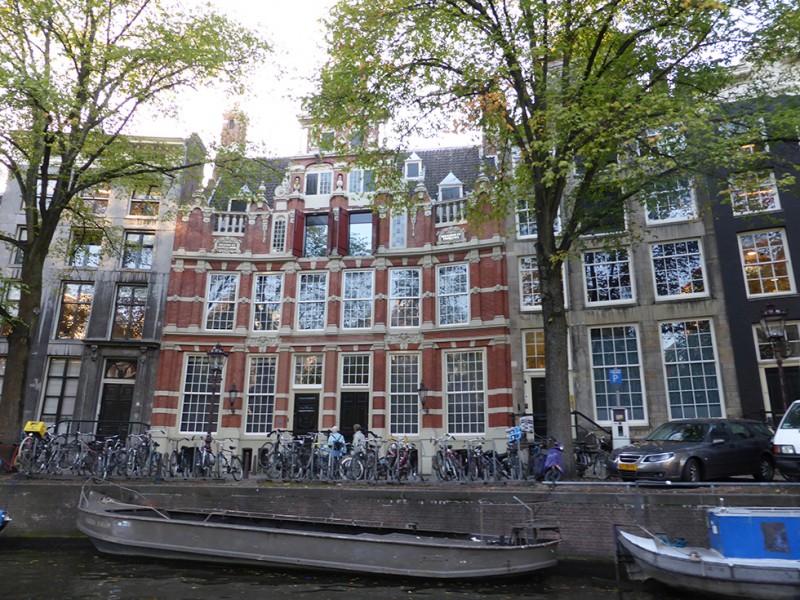 There are more canals in Amsterdam than there are in Venice.  The narrow canal-side houses tilt because of the sandy base they are built on. Everyone rides a bike in Amsterdam, and you can explore some iconic things like Van Gogh Museum, the Rijksmuseum, and visit the Anne Frank house.
1. Anne Frank House
2. Canal Boat Ride
3. Rijksmuseum
4. Van Gogh Museum
5. Rembrandt House Museum
6. Dam Square
7. Jordaan
8. Heineken Beer
9. Vondelpark
10. Royal Palace of Amsterdam
Further Reading: 
When in Amsterdam take a canal boat ride
Dear Amsterdam. Our love affair was not just a holiday romance!
# 14. Milan – 7.65m
Milan is impossible chic and known as the home of Italian fashion, and La Scala Opera. You can see Leonardo da Vinci's mural "The Last Supper," in Milan, and explore the churches, or just people watch.
da Vinci's Last Supper
Spin on the Bull's Balls
Brera
Basilica of Sant'Ambrogio
Galleria Vittorio Emanuele II
Teatro alla Scala
Villa Necchi Campiglio
Corso Como
Santa Maria presso San Satiro
Milan Cathedral
Further Reading: 
# 15. Taipei – 7.35m
Taipei is the capital of Taiwan. Taipei is characterized byJapanese colonial lanes, busy shopping streets, and contemporary buildings. The skyline is dominated by the bamboo-shaped Taipei 101.
1. National Palace Museum
2. Sun Yat-sen Memorial
3. Shilin Night Market
4. Daan Forest Park
5. Lungshan Temple of Manka
6. Chiang Kai-shek Memorial Hall
7. Yangmingshan
8. Longshan Temple
9. Taipei 101
10. Tianyuan Temple
Further Reading: 
# 16. Rome – 7.12m
Steeped in history, it is hard not to miss so many well know places in the cpaital city of Italy. Rome has the Colosseum, the Pantheon and the Forum. Vatican City is a separate country but as it is located within the city of Rome, it is a must see destination.
1. Vatican Museum
2. Colosseum
3. Pantheon
4. Sistine Chapel
5. Spanish Steps
6. Roman Forum
7. Piazza Navona
8. Villa Borghese gardens
9. Via Veneto
10. Circus Maximus
Further Reading: 
When in Rome, throw a coin in the Trevi Fountain
# 17. Osaka – 7.02m
The 16th-century shogunate Osaka Castle is the major landmark in this city on Honshu. Osaka is Japan's third-largest city and is famous for its food, including okonomiyaki.
1. Dōtonbori
2. Osaka Aquarium
3. Tsūtenkaku
4. Osaka International Peace Center
5. Universal Studios Japan
6. Nakanoshima
7. Tempozan Ferris Wheel
8. Umeda Sky Building
9. Osaka Castle Park
10. Tennōji Park
Further Reading:
What to Eat in Osaka – An Osaka Food Guide
# 18. Vienna – 6.69m
Vienna is the capital city of Austria and lies on the Danube River. Some of its famous people are Mozart, Beethoven, and Sigmund Freud. It is famous for its coffee shops, Kaffeehäuser, castles and cute cobblestones streets.
1. Schönbrunn Palace
2. Vienna State Opera
3. Spanish Riding School
4. Hofburg Palace
5. Belvedere Palace
6. Prater
7. Kunsthistorisches Museum
8. Wiener Riesenrad
9. Zentralfriedhof
10. Naschmarkt
Further Reading:
48 Hours in Vienna: Top 10 Things To Do
# 19. Shanghai – 6.12m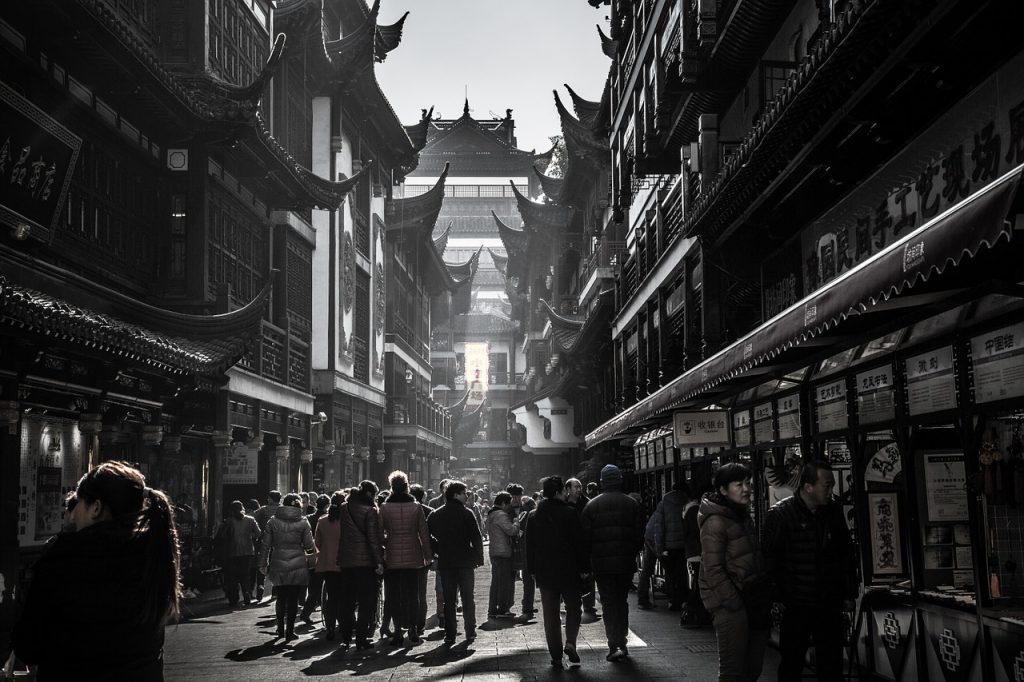 Shanghai is the biggest city in China, with a rich history. It is a modern and an old city. The Bund is the famous waterfront promenade lined with colonial-era buildings. Shanghai is a business city with an amazing night life, not to mention great food.
1. The Bund
2. Nanjing Road
3. People's Square
4. Jin Mao Tower
5. Jade Buddha Temple
6. Tian Zi Fang
7. Zhujiajiao.
8. Yuyuan Garden
9. Longhua Temple
10. Oriental Pearl TV Tower
Further Reading:
# 20. Prague – 5.81m
Prague is the capital city of the Czech Republic, and often referred to as "the City of a Hundred Spires," Lonely Planet says, that "Prague is the equal of Paris regarding beauty." They also mention that the beer is extraordinarily good.
1. Charles Bridge
2. Josefov
3. Prague Castle
4. Prague astronomical clock
5. St. Vitus Cathedral
6. Vyšehrad
7. Wenceslas Square
8. Old Jewish Cemetery, Prague
9. Karlštejn
10. Golden Lane (zlatá ulička)
Further Reading:
48 Hours In Prague: The Highlights
Prague: Outside my Front Door by Tracy's Travels
We have looked at the Top 10 sites in the Top 20 Most Visited Cities. Next time, we will look at the Top 10 'experiences' in these cities. Get ready for some full on immersive suggestions so that you can get to know the locals.