It was fascinating Exploring Bathurst in NSW, Australia and discovering that this very attractive central western city is a lot more than just fast cars. The city is enjoying its own renaissance as a cultured and artisanal city, worthy of discovering or rediscovering.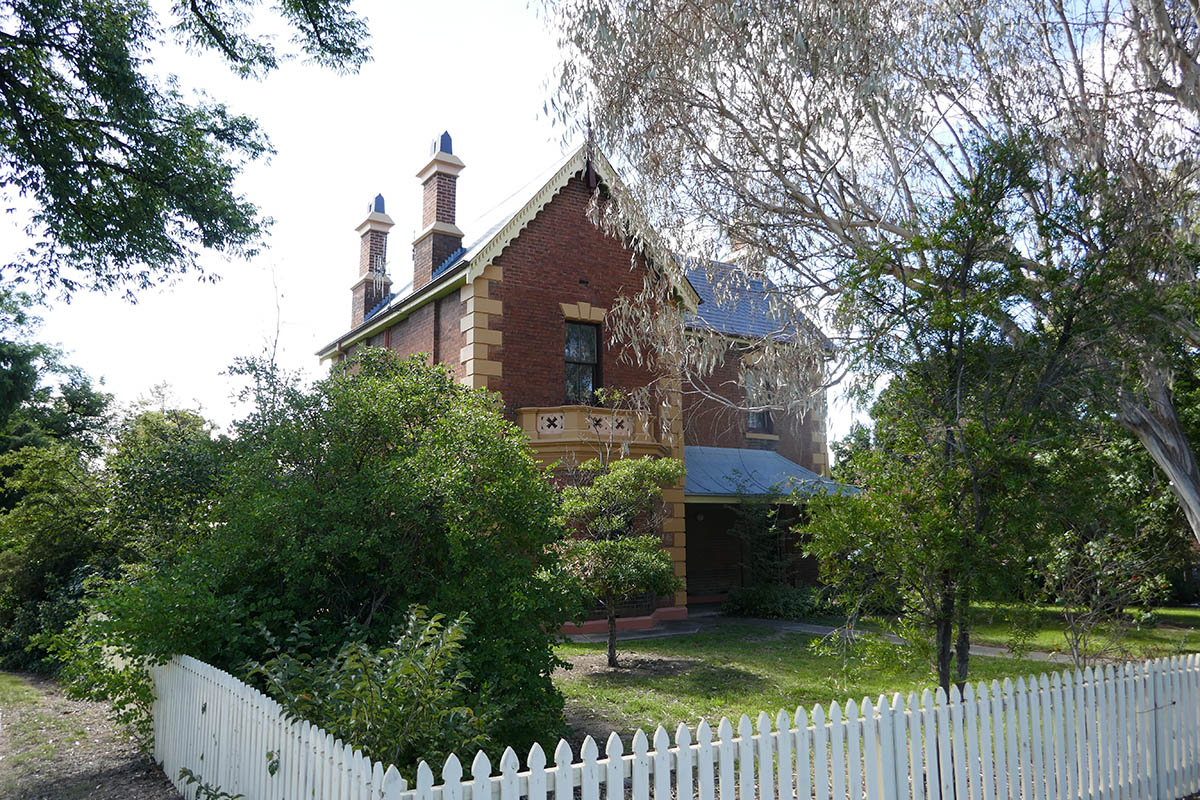 While there is no denying that the Mt Panorama racetrack brings race enthusiasts from around the world to the city of Bathurst, we got to see more that this charming city has to offer. There is a thriving sense of community and pride in the city, which is palpable when you speak to anyone from Bathurst.
Regional NSW
I had said to Gordon earlier this year that we needed to explore and share more about regional NSW, and indeed regional Australia, as we can see the trends that travellers are looking for these bespoke activities, which are close to major cities. Bathurst was just the start.
Bathurst is one of those hidden gems that Australians and international visitors should take the time to explore. I will admit that it had been quite a few years since I visited the city. Bad Paula. This place rocks. With an amazing food and wine scene, a thriving art scene, cute as coffee shops, and an ultra-luxurious boutique hotel where we stayed, I am wondering why I have been missing out on this town for so long.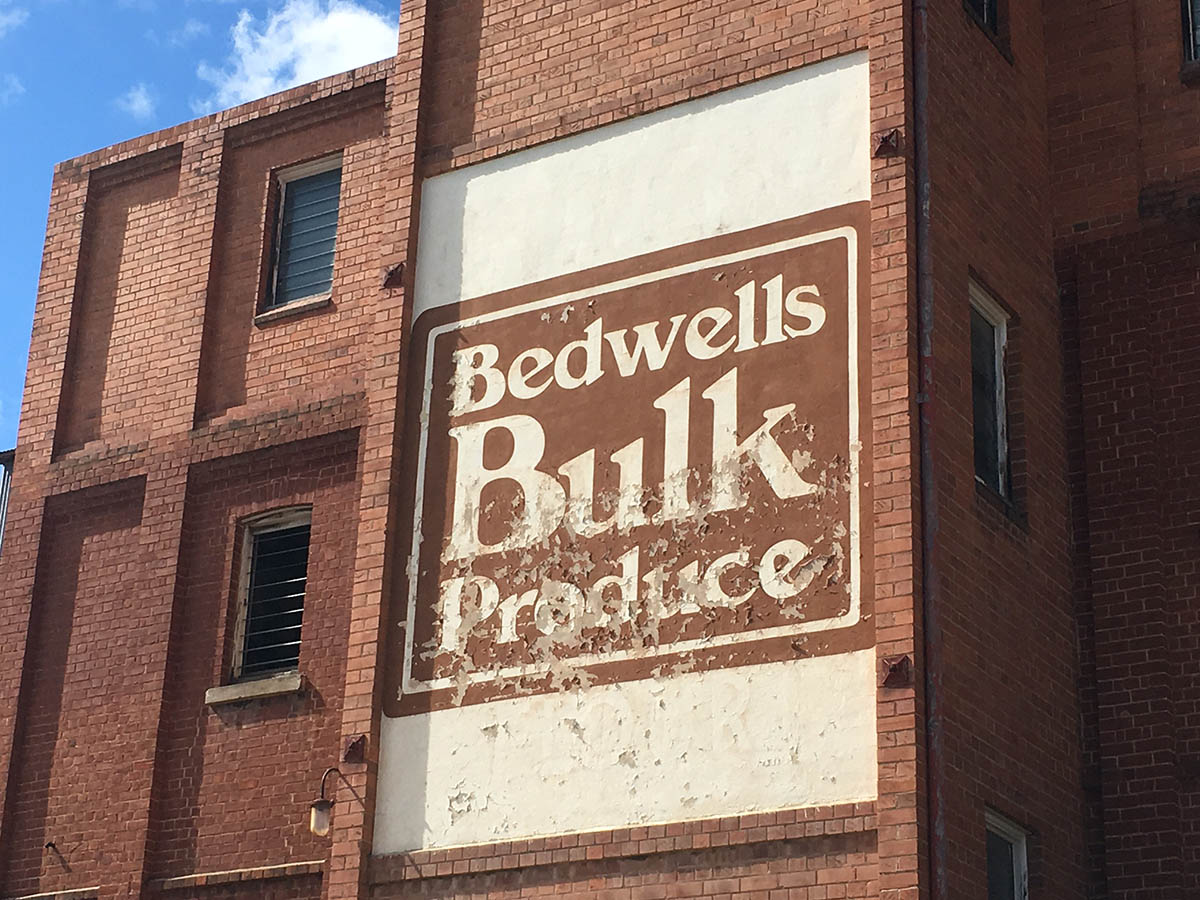 Tourism in Bathurst
Bathurst is undergoing a reawakening. While the local people know that is a beautiful city and one that is known for the Bathurst Races, they are now promoting that there is more to this city and people should know about the hidden gems that abound in this city. We spent time exploring the city, eating the food, drinking the wine, reveling in the amazing architecture and meeting the close-knit community that exists in the city. When we tell you to visit Bathurst, we mean that you really should take the time to explore this city because it is charming.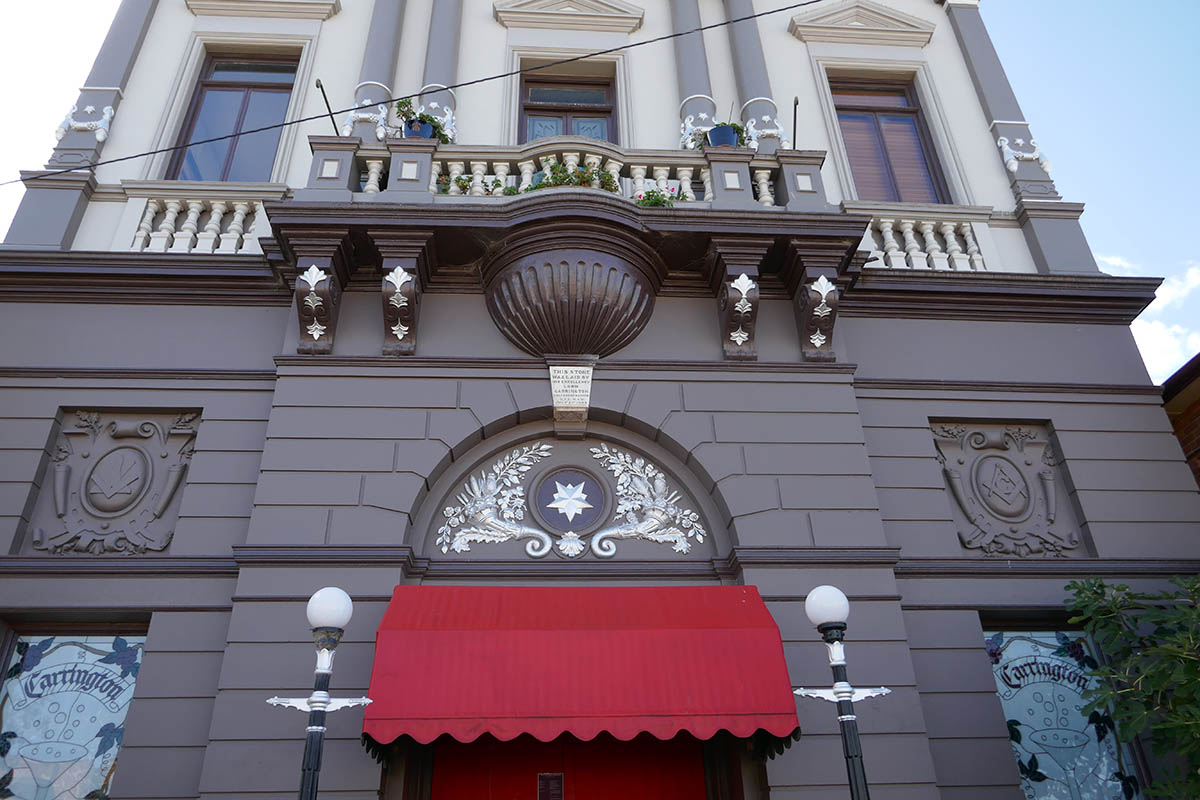 About Bathurst in NSW, Australia
Bathurst is the oldest inland city in NSW. After explorers Blaxland, Lawson and Wentworth had achieved crossing the Blue Mountains of NSW, it was declared a township on 7 May 1815 by Governor Lachlan Macquarie. The colonial settlers were in search of land to be able to feed the ever-growing population of Sydney. When gold was discovered near the city in 1851, the township of Bathurst boomed, and this can be seen in the architecture of the city. We noticed that the relationship between the people of Bathurst, and the indigenous Wiradjuri People appears very strong and this is a good thing.
Bathurst is now known for the many educational institutions like the famous Charles Sturt University, the magnificent Kelso High School which you can read about here, as well as many private boarding schools.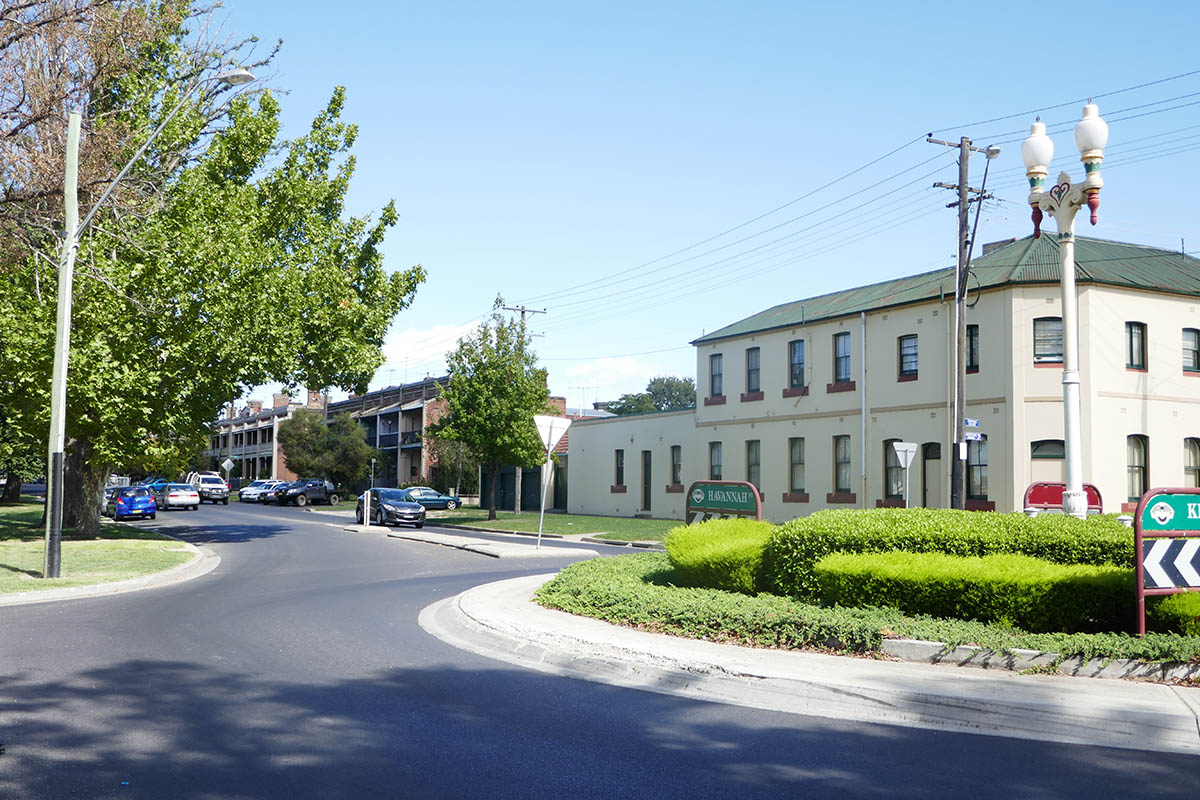 Driving to Bathurst
Bathurst is an easy weekend getaway from Sydney. It is a 3-hour drive. I suggest when you visit Bathurst that you stop for a high afternoon tea at the Grand Hydro Majestic on the way, and admire the stunning Blue Mountains of NSW. This will take you 2 hours to get to. Then stop by and explore the magnificent Mayfield Garden, which is just 40 minutes from Bathurst.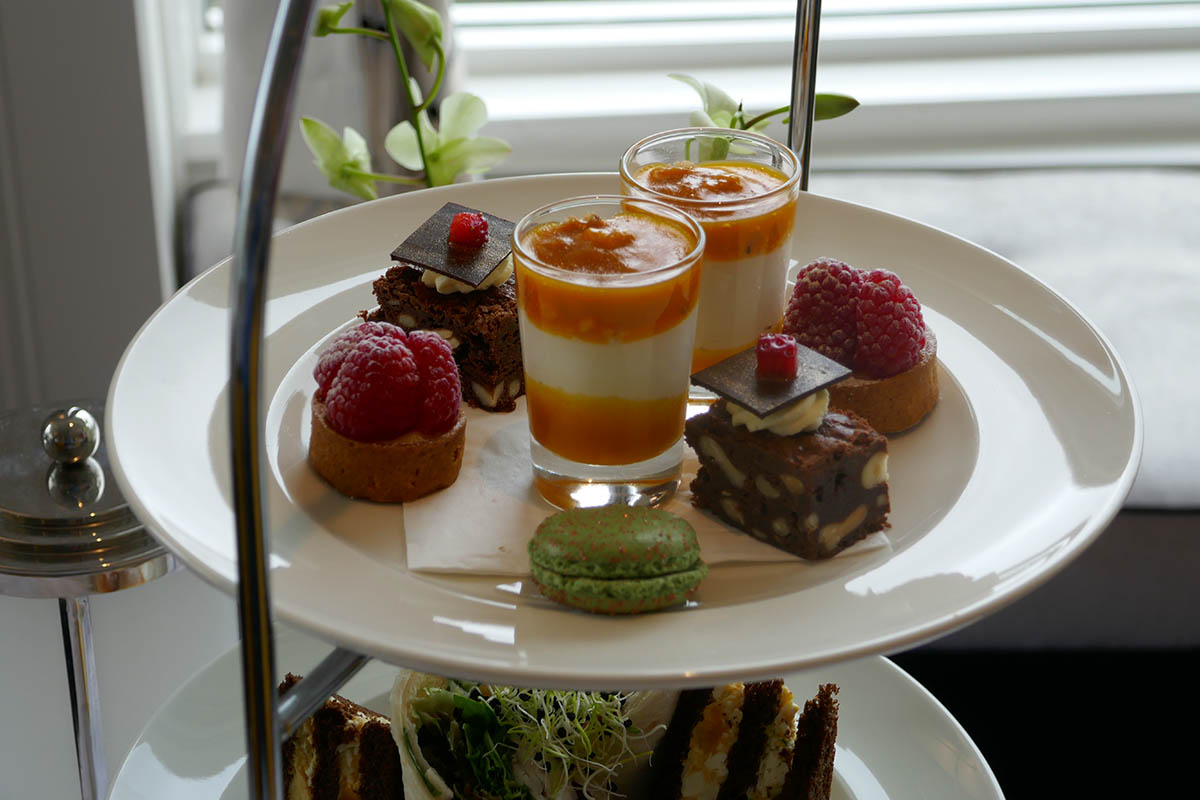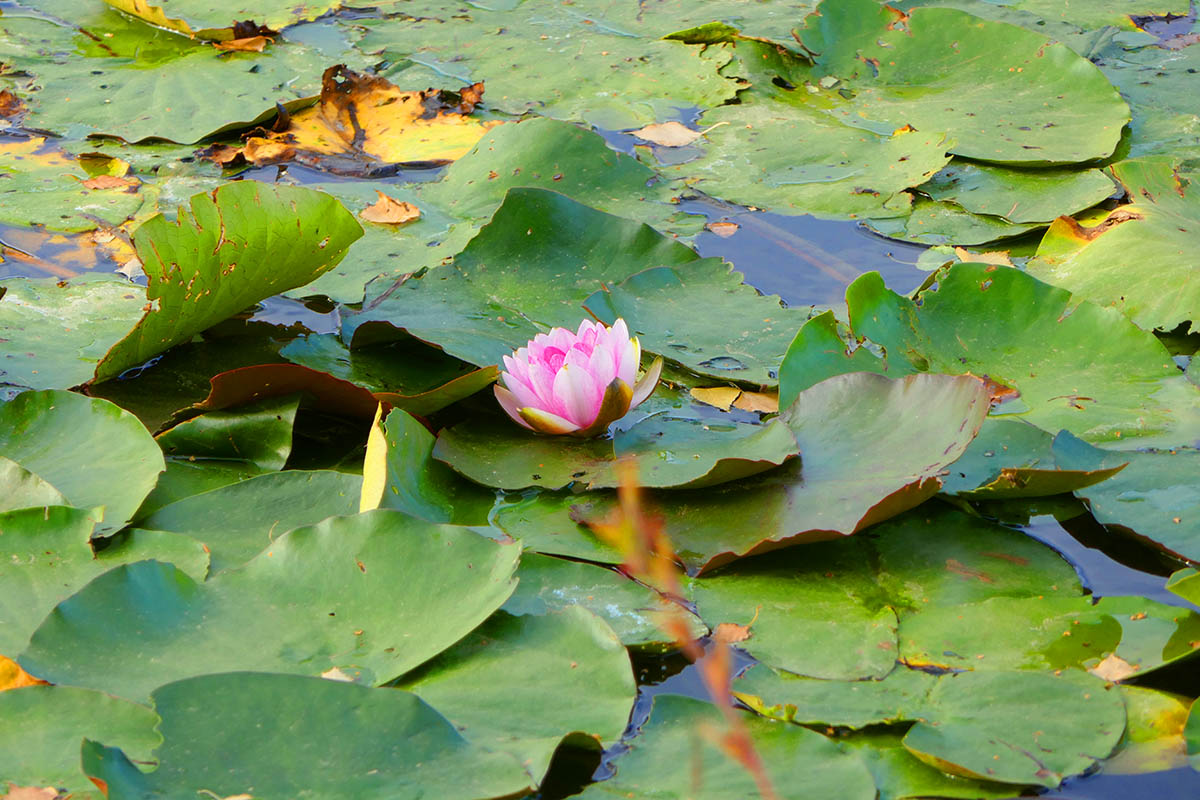 Where to Stay in Bathurst.
We stayed at Bishop's Court Estate Boutique Hotel and loved it (latest prices here) It is elegant, it is very luxurious, but the bonus is that it is friendly. Christine LeFevre runs the property and is the also chef at her grand hotel. I am telling you, the home cooked breakfasts are to die for, coming from her own garden and her own chooks called the Spice Girls, and anything else is sourced locally. The hotel is just stunning. To see other accomodation options in Bathurst, just click here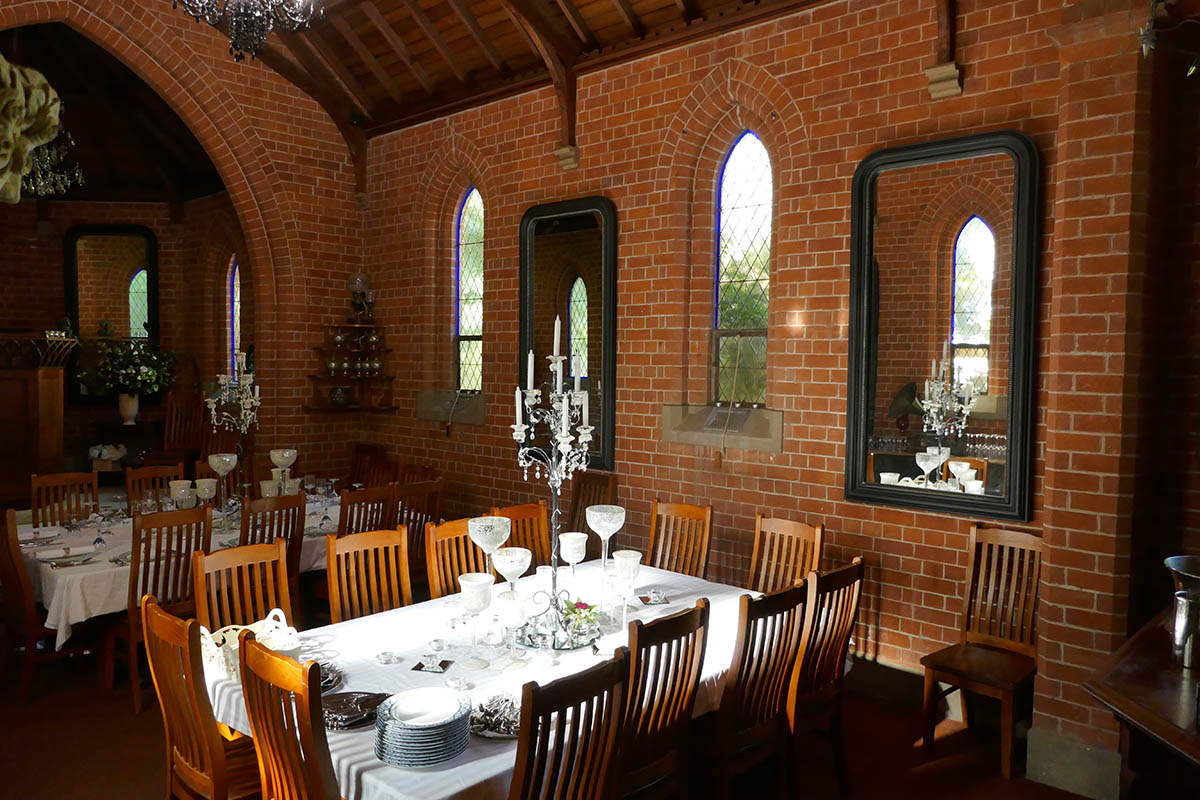 What to do in Bathurst in NSW
Motor Racing
After your breakfast, you should drive around the Mt Panorama racing track, which is a public road when the super-fast cars aren't racing. You will see exactly why international and local drivers find this a challenging course. We went around it at the prescribed speed limit of 60kms per hour, and can only imagine how frightening it would be to drive the track at 270kms per hour.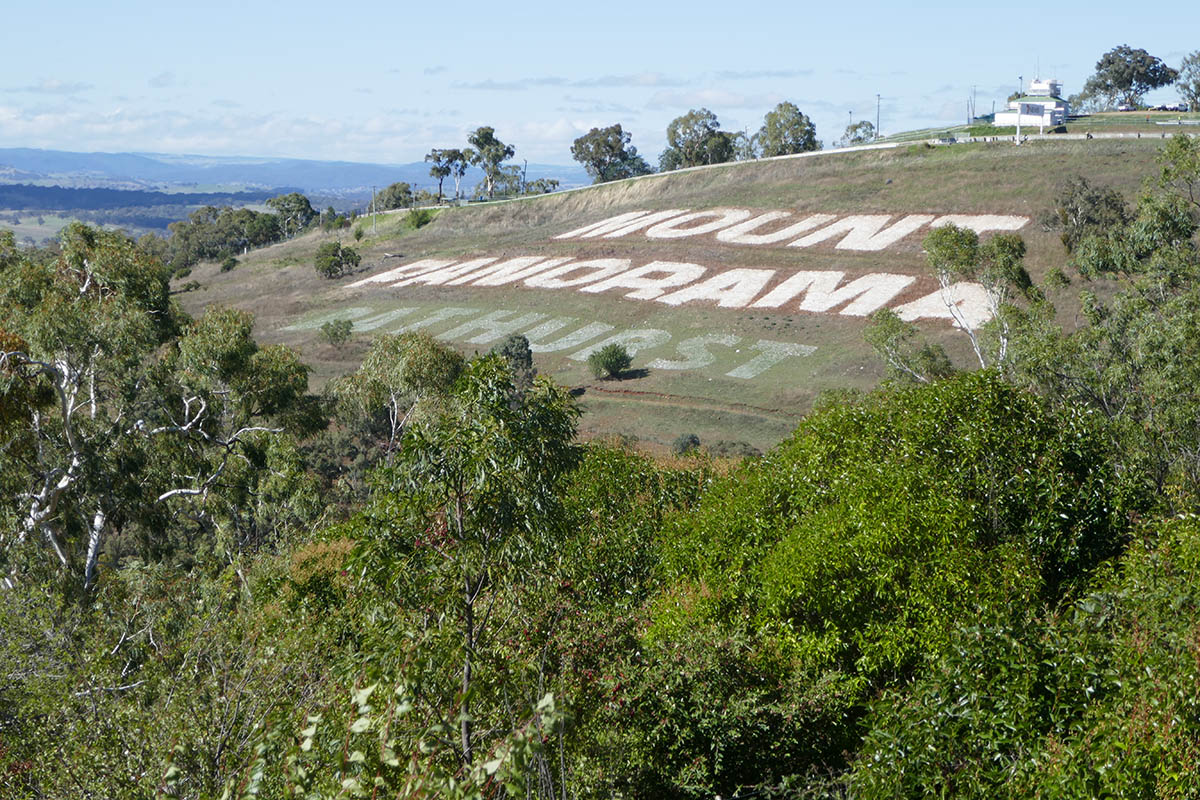 Bathurst has a long association with motor racing dating back to 1911 when motorcyclists took to the dirt roads in the region. In 1938, the Mount Panorama motor racing circuit held its first race, and the rest is history.
Many Australians know the track very well as the Bathurst Race was one that divided the nation of Australia. You were either a Holden fan, or you were a Ford fan, and that was it. Just for interest sake the track is 6.213 kilometers in length, 874 meters above sea level and has grades of up to 1 in 6.13.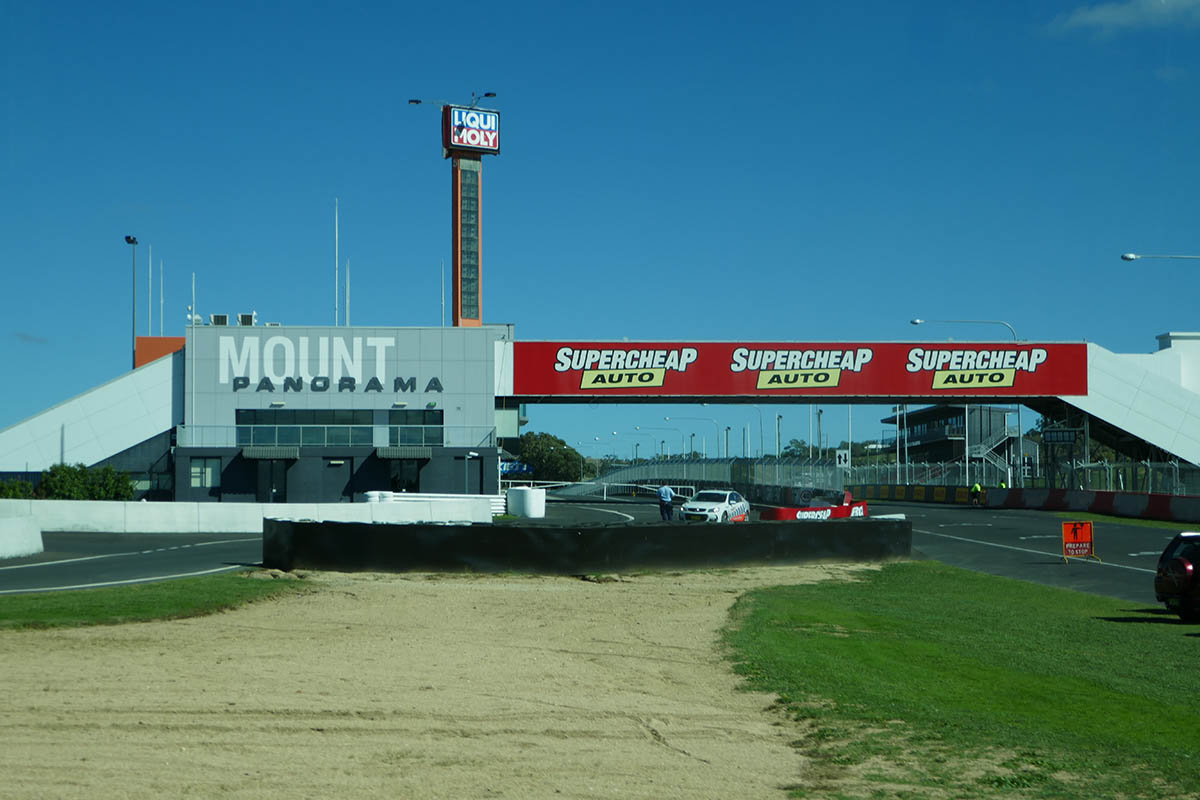 From the top of Mt Panorama which is sacred land to the indigenous Wiradjuri People, you have magnificent views over the city of Bathurst, which has a population of 43,000 people. You cannot drive the track without remembering the late great Peter Brock, the King of the Mountain, who won this race a record nine times.
You can also visit the National Motor Racing Museum located at the track.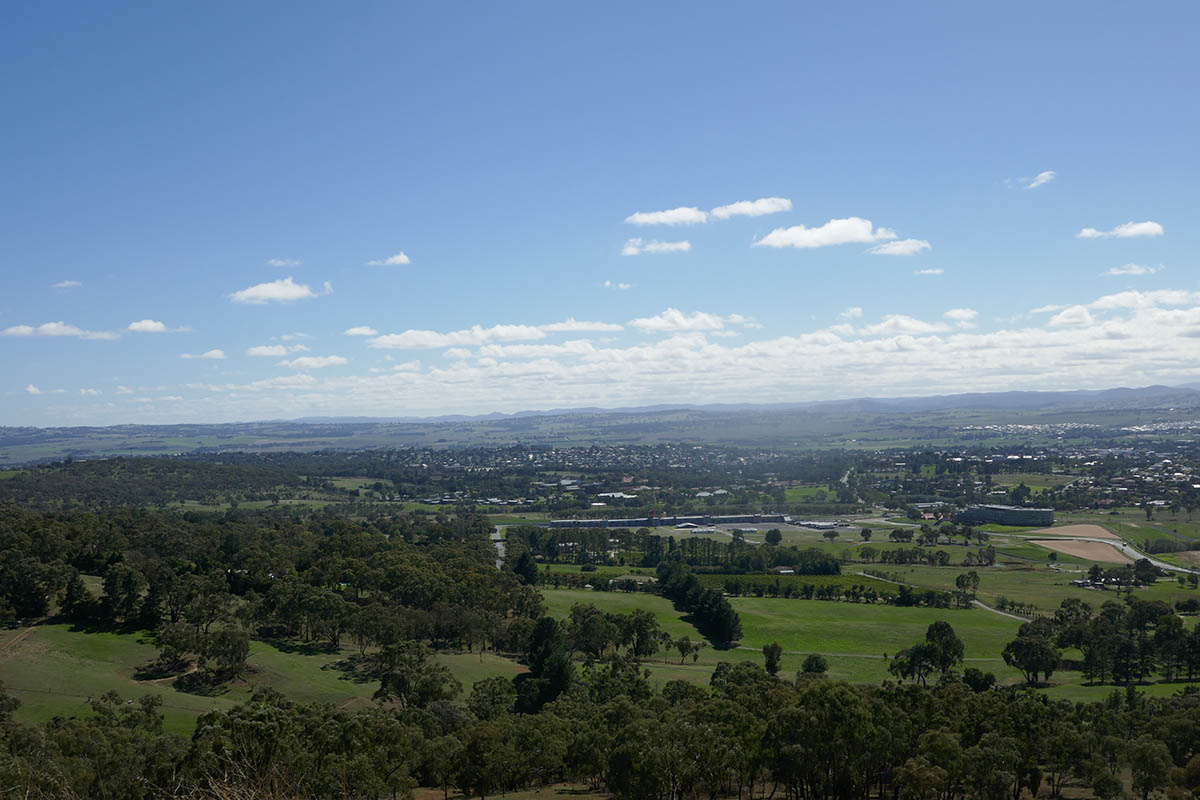 Do A Walk Around the City.
It is a good idea to start your walking tour from the local train station. While that might sound weird, it isn't. This is a critical place to Bathurst's development and where you can see the Bathurst Railway Station (circa 1875), which is an excellent example of the Victorian Tudor style of architecture. Bathurst's historic Chifley Engine is on display at the Bathurst Railway Station. Learn more about Ben Chifley, Australia's 16th Prime Minister and a local Bathurst boy, right here.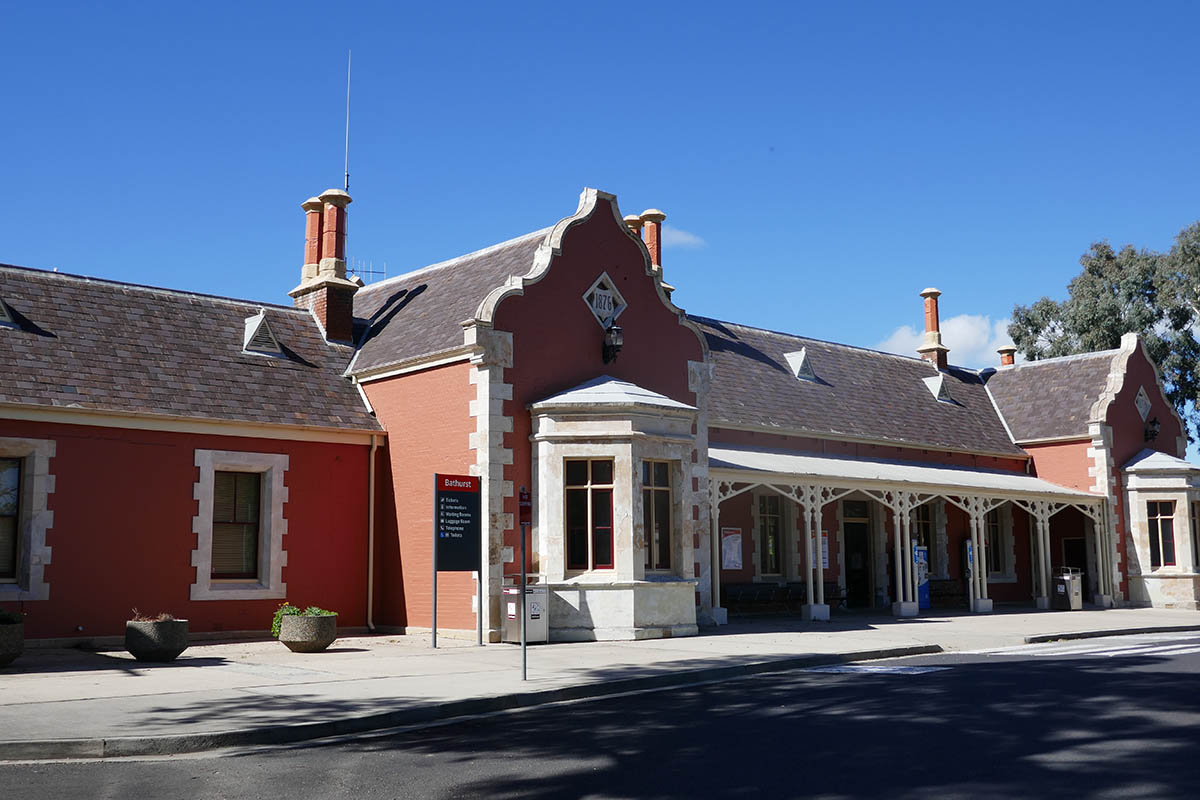 Get a coffee at The Hub Cafe
The Hub Cafe is where locals congregate, and where visitors head to because The Hub is iconic to Bathurst. You can also get a great Australian breakfast here. It has a real nice feel to the café, and it is chic and urbane as well, with a delightful outdoor area and some local artworks on the walls.
Address: 52 Keppel St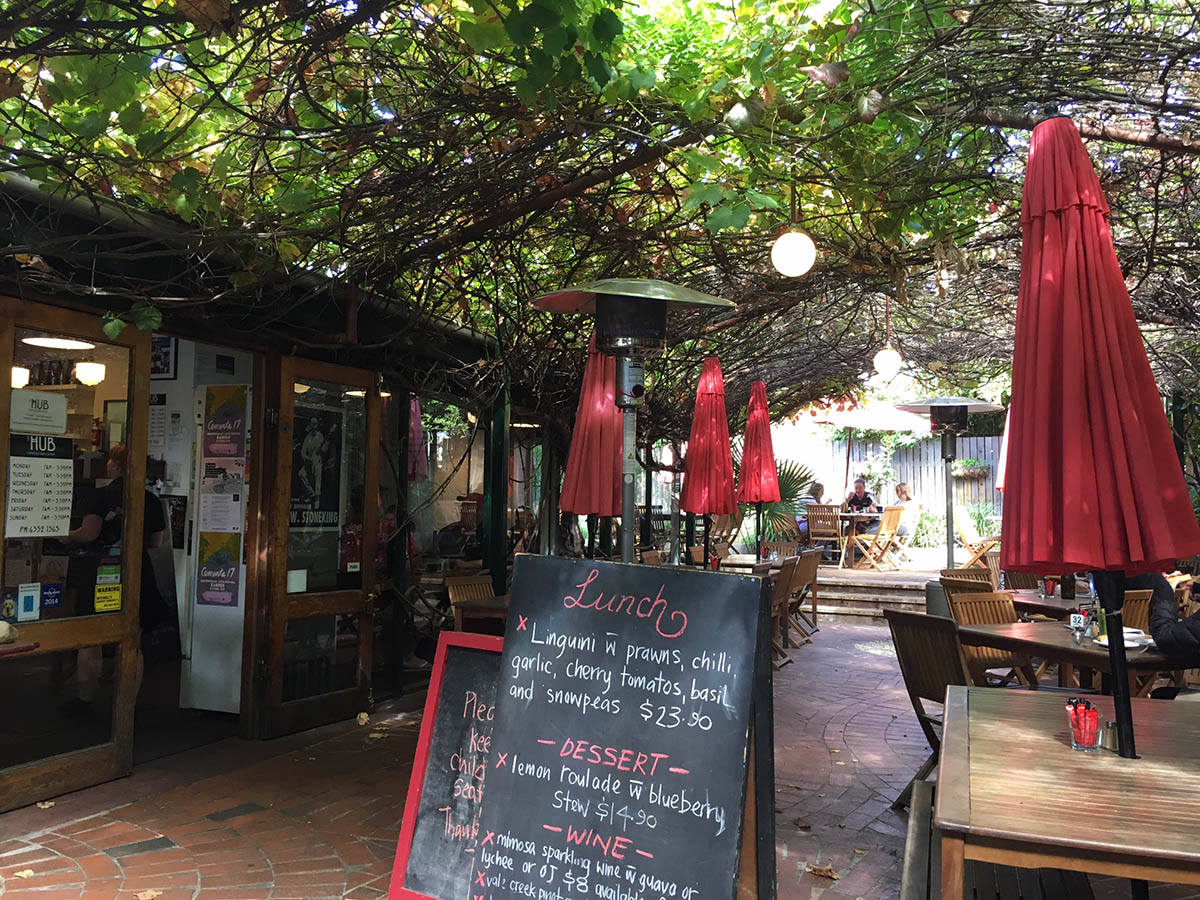 Bathurst is one of those easy cities to wander around, and there are many historical markers to show you the what each building is and the history associated with it. I think I was surprised by the grandeur of the architecture, and it was a reminder of what a prosperous town Bathurst in NSW was, and still is. Bathurst really is the perfect country getaway from the hustle and bustle of Sydney for a family, or groups and is a must do for couples.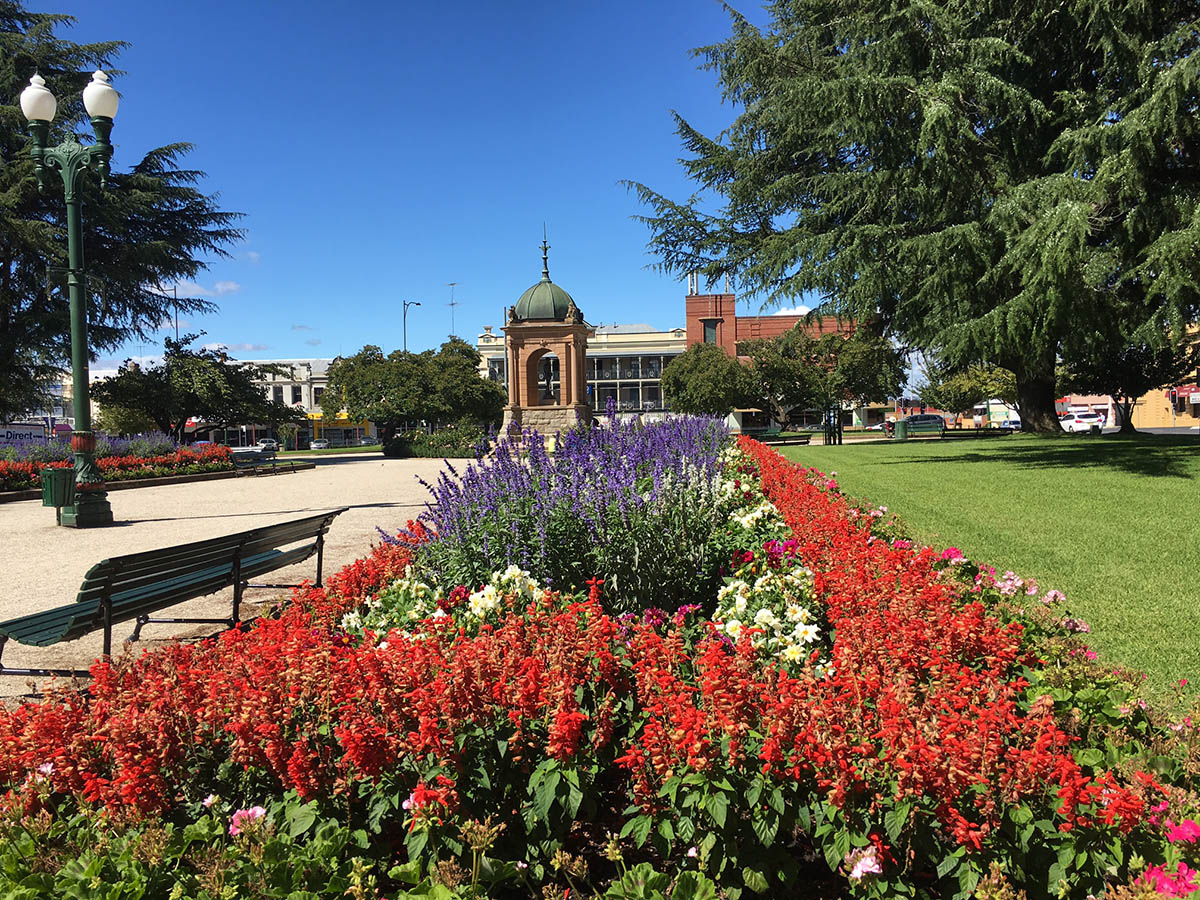 The Bathurst Regional Art Gallery (or BRAG)
The Bathurst Regional Art Gallery was the first purpose built regional gallery in NSW and the current curator is Richard Perram OAM,  who is unafraid to push the boundaries in the exhibits. We explored the Super Realism exhibition, called Beyond Belief: the Sublime in Contemporary Art, and it was very confronting, to say the least. It was also the last thing I was expecting in a country town in NSW, which just goes to show that I have not appreciated how progressive towns like Bathurst really are.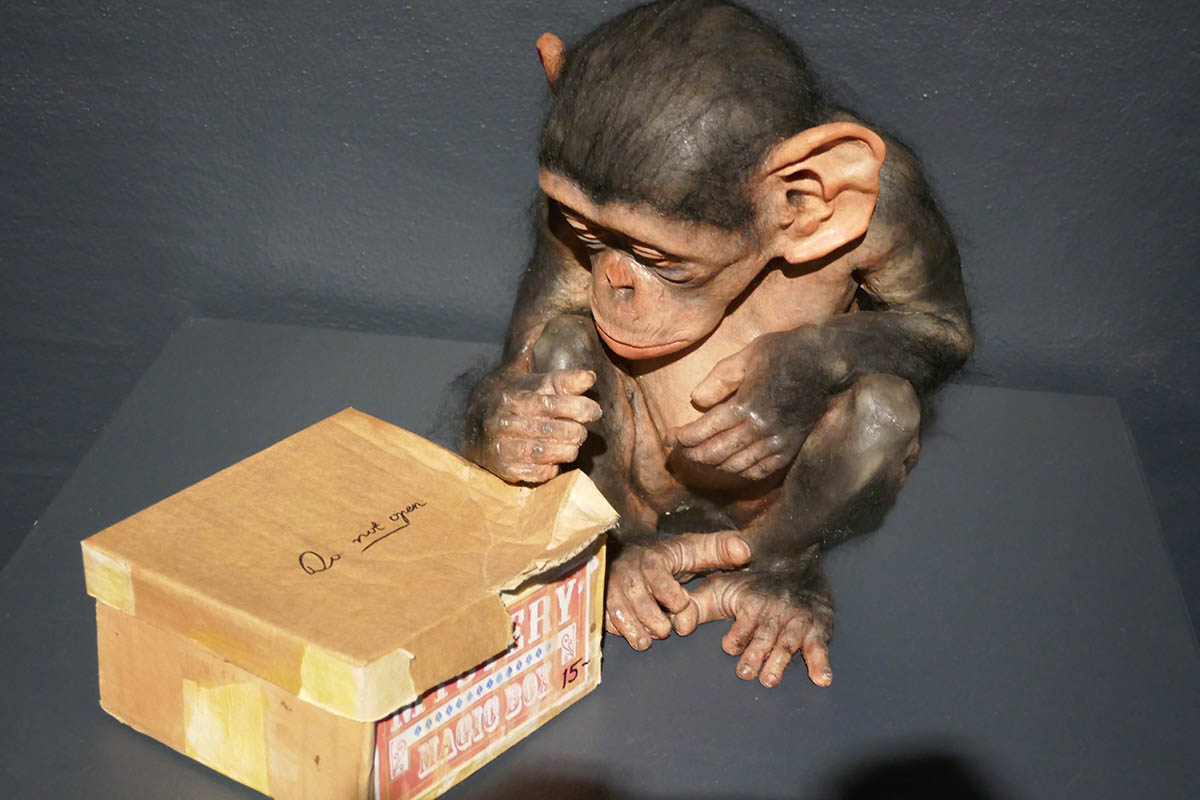 Australian Fossil and Mineral Museum 
While these museums do not typically excite me, it is worth visiting this collection of 2000 rare fossils and minerals from around the world. The collection is thanks to a passionate collector named Warren Somerville and includes crystals from over 100 Australian mine sites, plus a dinosaur. It was interesting.
224 Howick Street Bathurst 2795
Open 10 am – 4 pm Monday – Saturday, 10 am – 2 pm Sunday.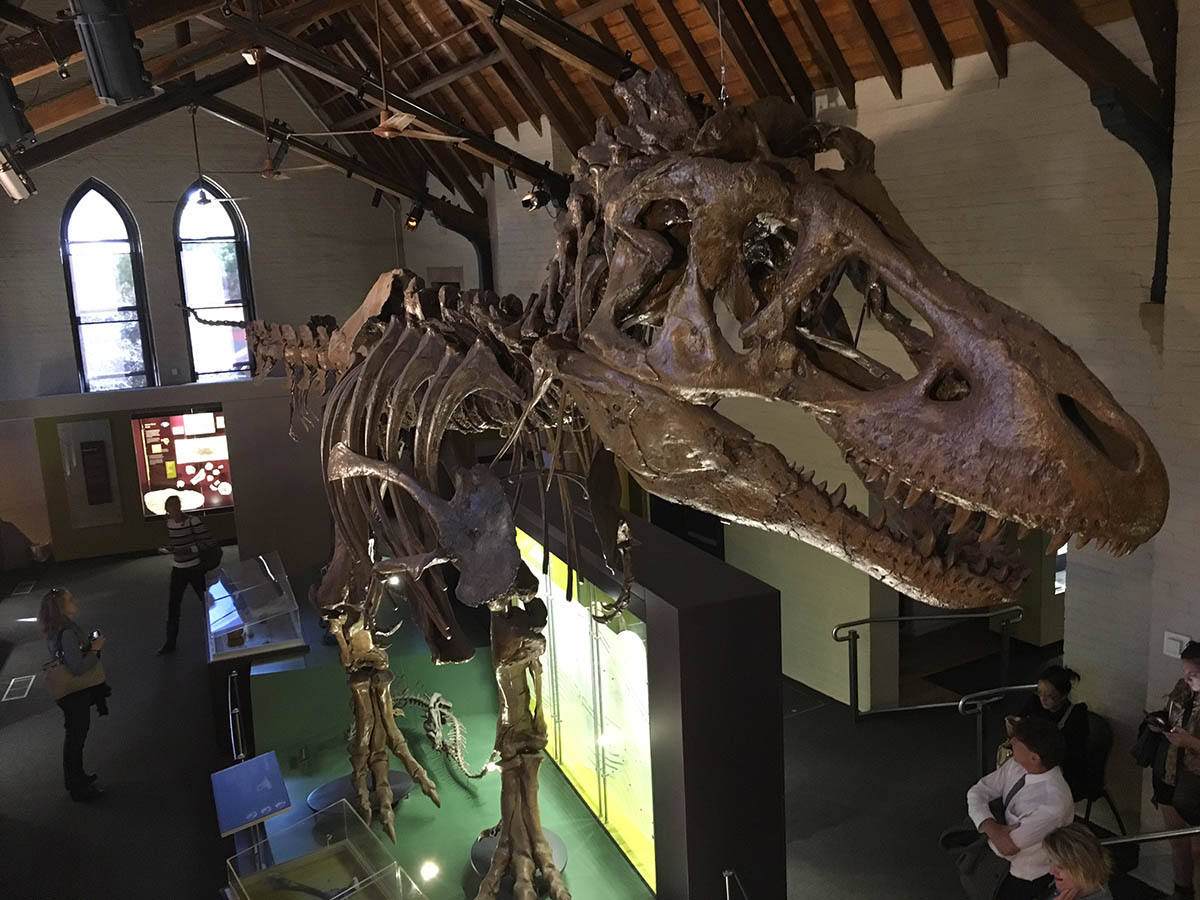 Grand Buildings of Bathurst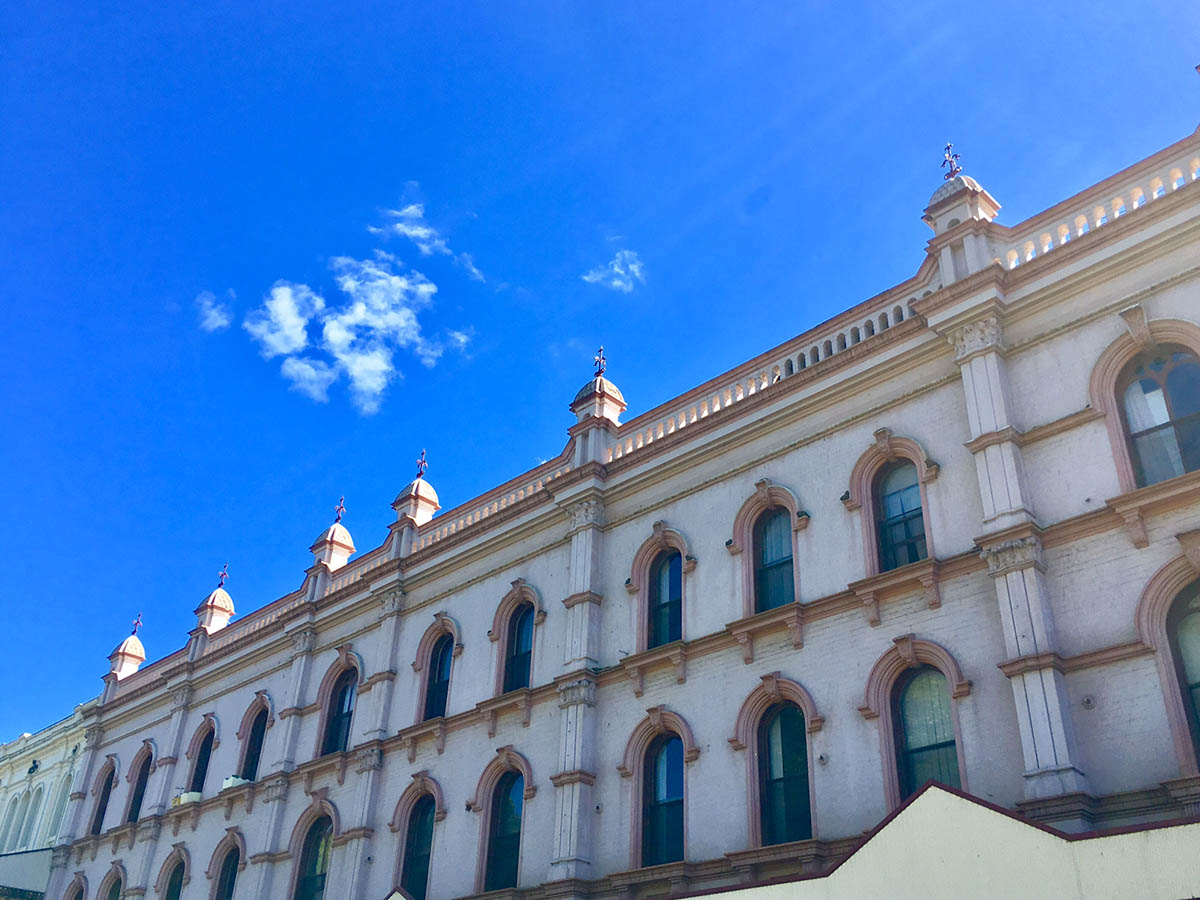 The Court House
Bathurst has fantastic examples of early 1800's architecture with many heritage buildings from the nineteenth and early twentieth century.  The courthouse was completed in 1880 and is one of the best examples of 19th-century public building architecture – it is still fully functional today. This is the main featured image.
The Carillion
You can see the 35-bell Carillon in the city square which is dedicated as a Boer War memorial.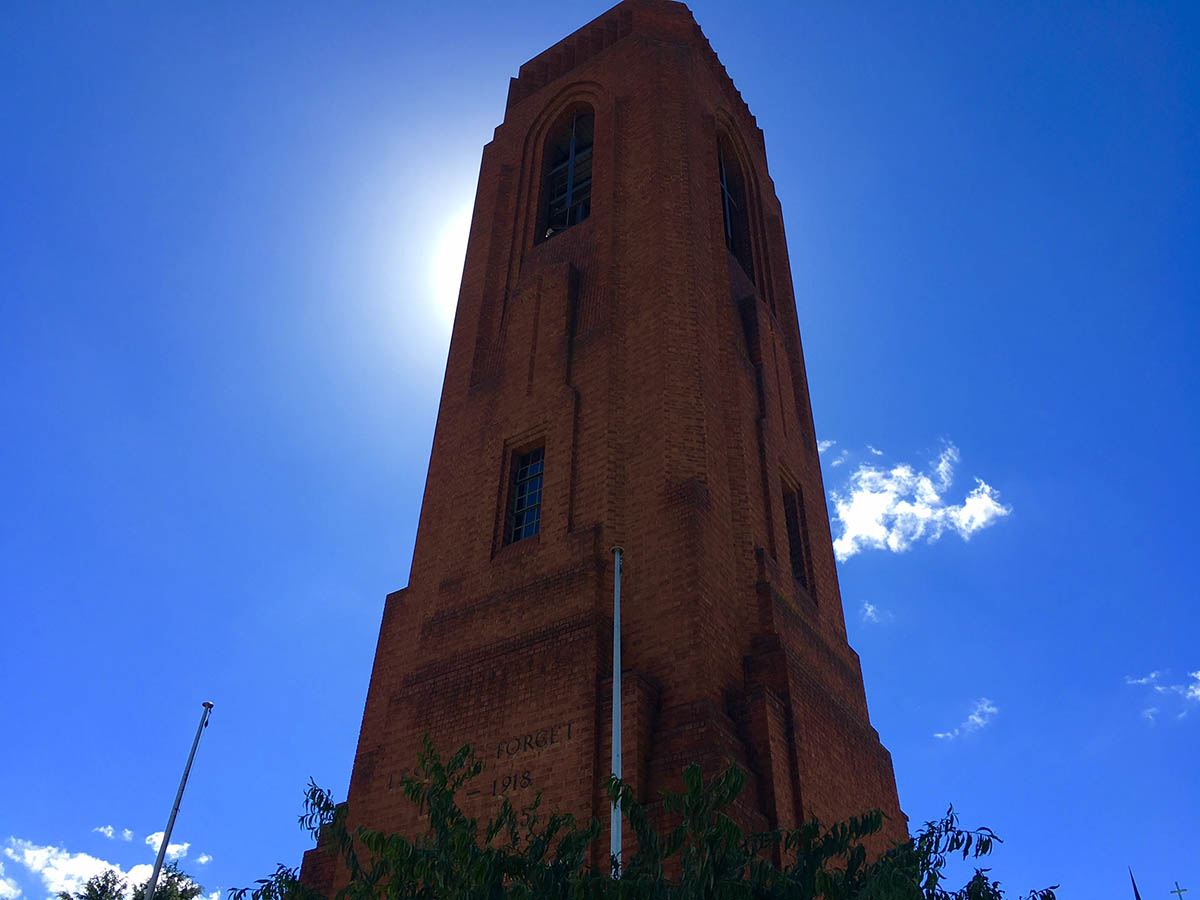 Abercrombie House
While we didn't get to visit Abercrombie House, we had the pleasure of the owner Christopher Morgan who is also a local historian; share his passion about Bathurst's reawakening with us.
Streetlights in Bathurst
Take note of the 105 Bathurst Street Lamps and the layout of the streets in the city itself. The streets of Bathurst are wide and are a definite grid. When it was in its infancy, it all started at the old town square, which is right in the center near the courthouse. The blocks were numbered in a circular pattern going outwards.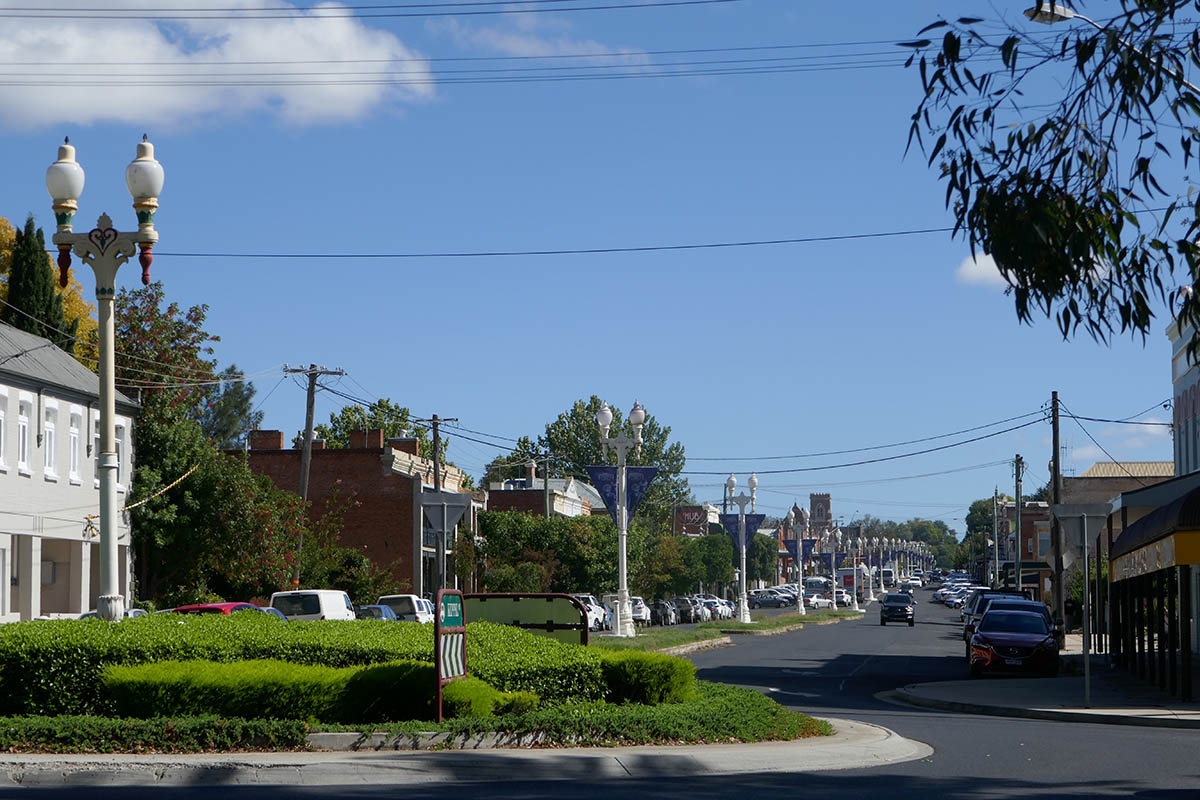 Parks in Bathurst
Bathurst is an immaculate city with obvious city pride. I doubt I saw one piece of litter on this perfect blue bird day. They also have beautifully maintained parks that are worth exploring. Check out Machattie Park, where you will find big old, shady trees, well-maintained flower beds, a compulsory Rotunda, and Fountain. This park is adjacent to the courthouse, and you can feed the ducks in the duck pond.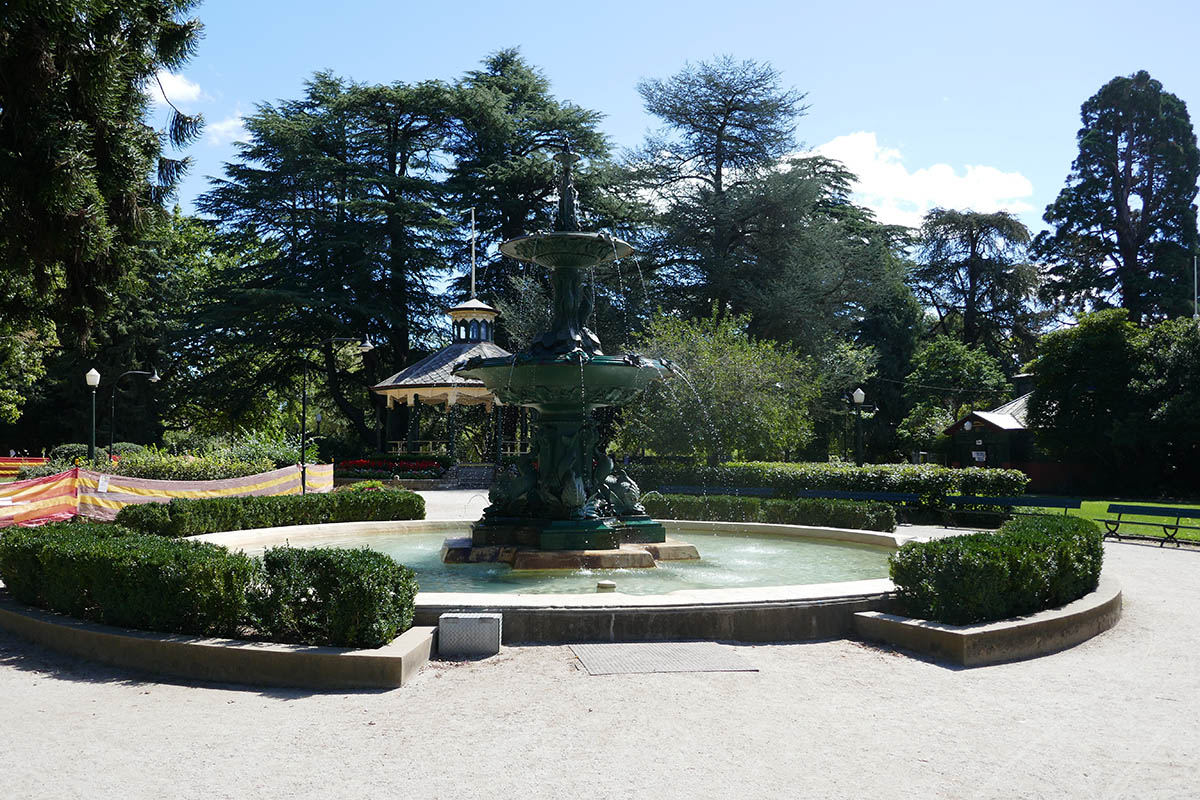 There is a fernery and the stunning begonias in the Begonia House which should not be missed. Pop your head in, to see the colour explosion that is Begonia House. If you want to know why Bathurst is famous for its begonia's, ring Lucy White at Bathurst Regional Council on 0408 294 305; she would love to answer this question for you.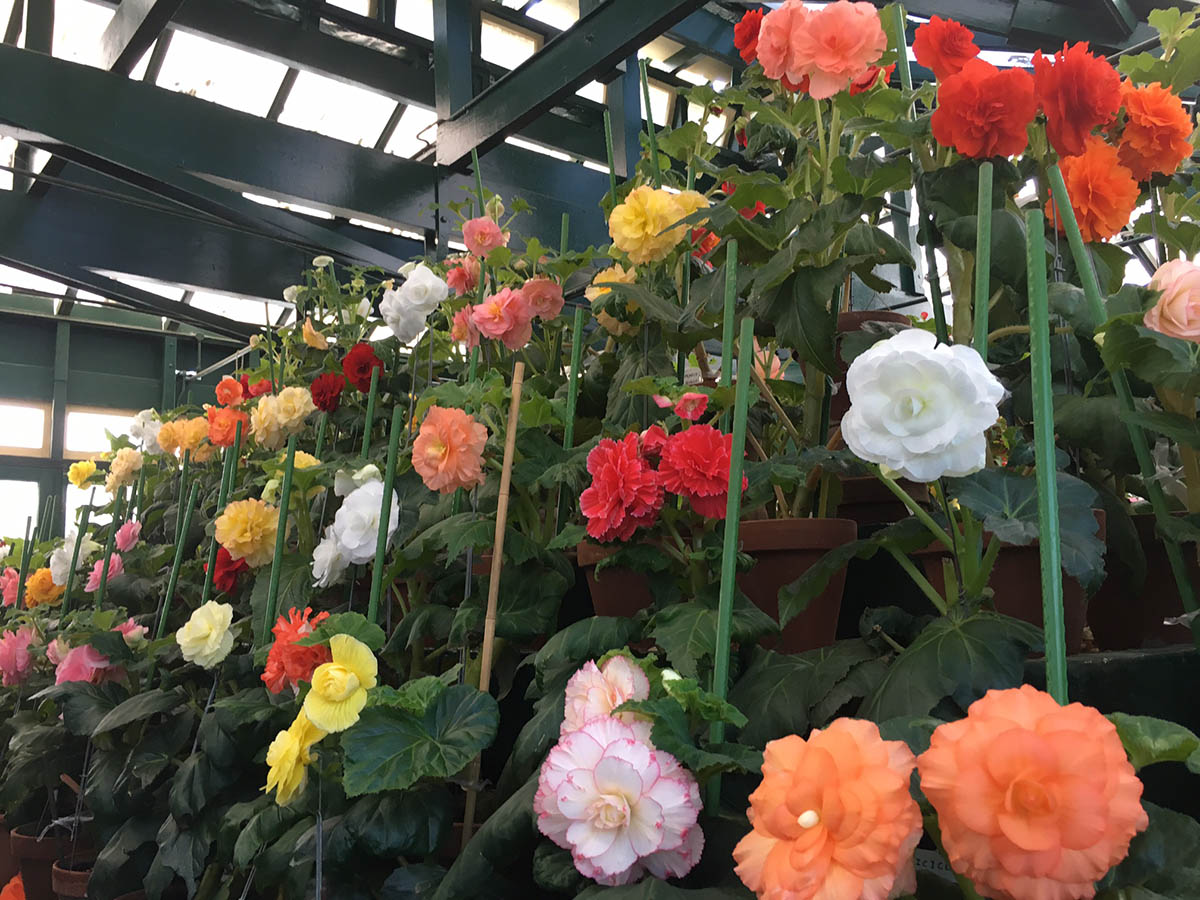 What's on Bathurst in NSW?
It is all about exploring the artisanal way of life in Bathurst. Local foods and local wines, local skills and local crafts. History and heritage are important, as is showcasing the ever increasing skill set of this city, which is more like a metropolitan city that just happens to be located in the charming regional central NSW.
More Food in Bathurst
Want a French kick, then head to Legall Patisserie for a lovely cake.
Address: 56 Keppel St
Pop into Sweet Caramel Cafe & Patisserie –for a gelato or a meal.
Address: 185 George St
Check out the ultra-cool Church Bar + WoodFired Pizza and the on-site food van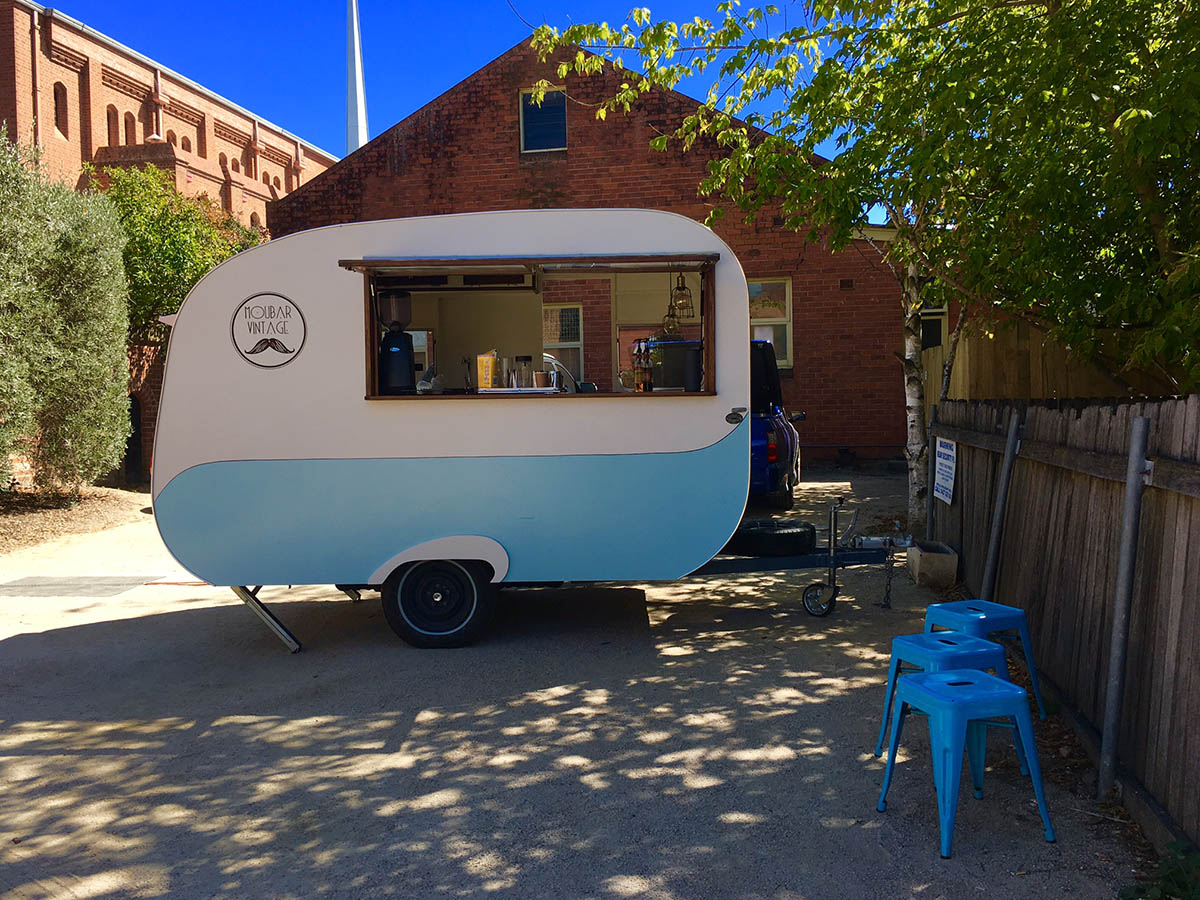 Address: 1 Ribbon Gang Ln
Go to The George Hotel Address: 201 George St for some fresh local food and local wines.
Address: 201 George St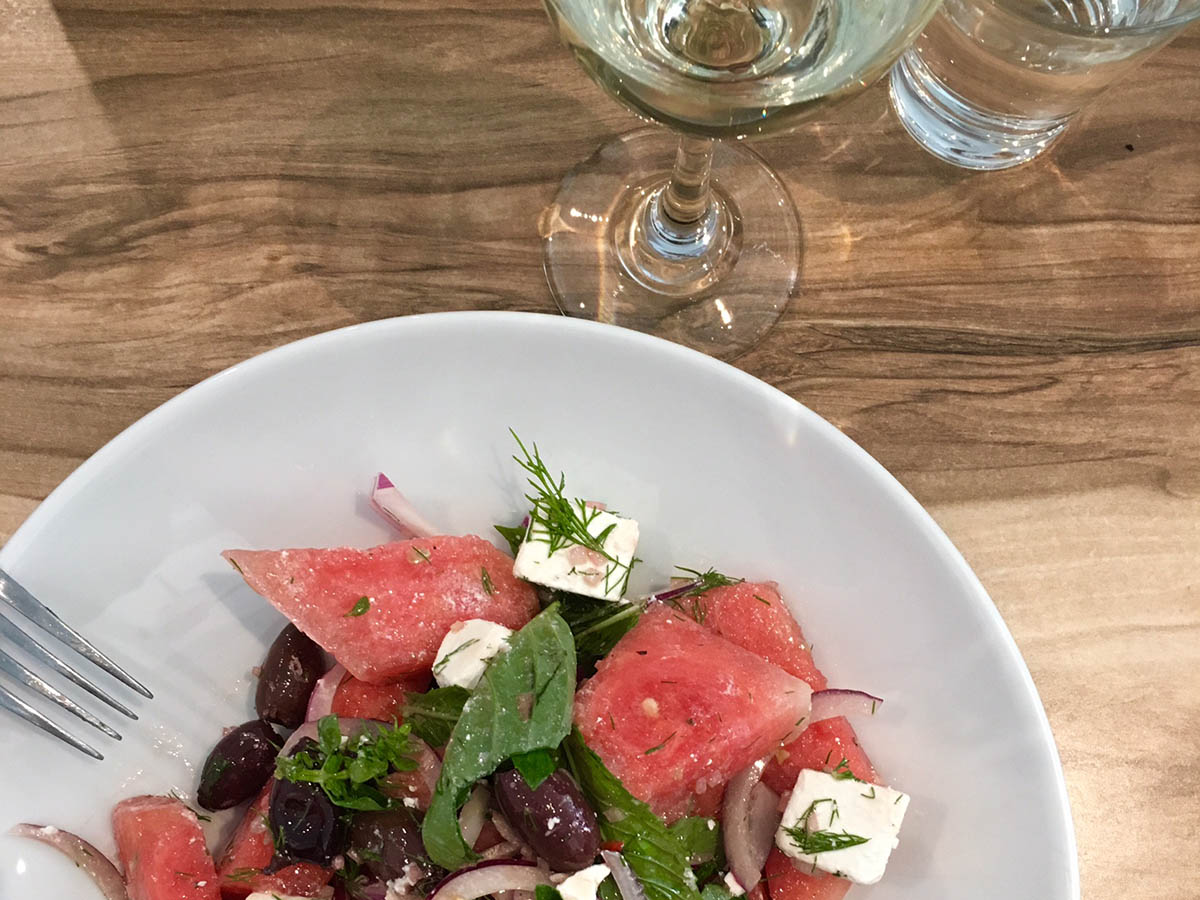 Get a Local Tour Guide
Huge Thanks to Ian and Heidi of Bathurst Tours: 0419 777 950. I can totally recommend them for anybody wanting to explore this stunning region of regional NSW. From couples to groups you will not find more passionate and knowledgeable people; not to mention they are very nice too.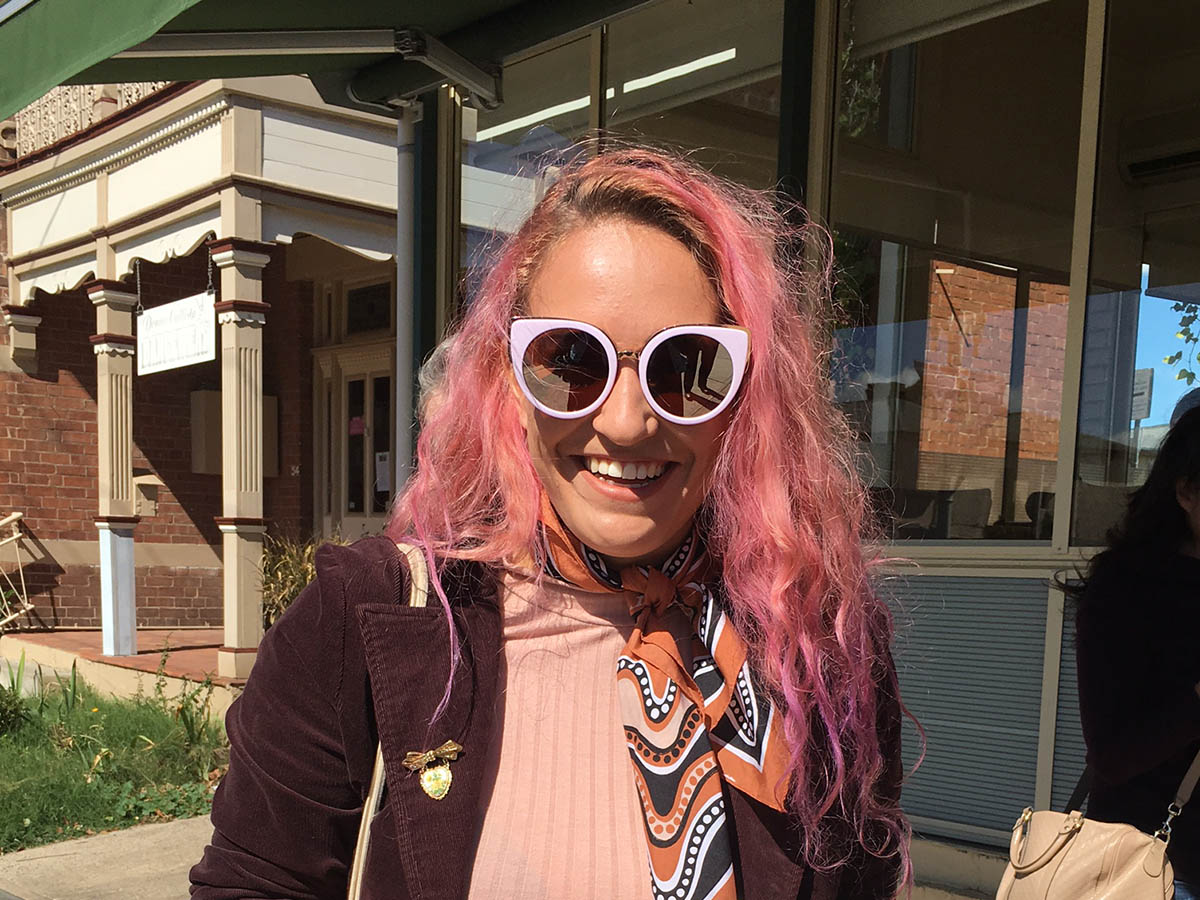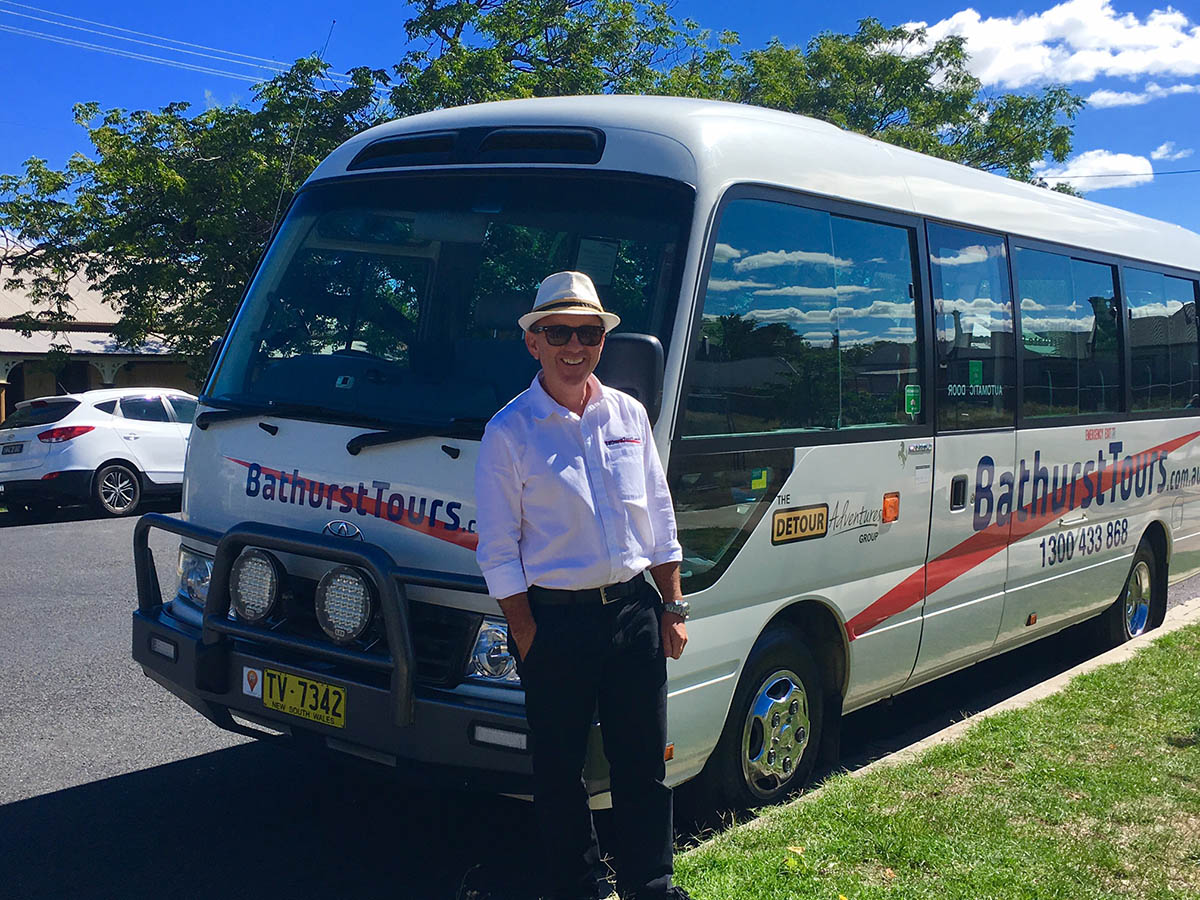 My impressions on Bathurst
Bathurst is a perfect destination to enjoy a short break or weekend getaway; It has a rich past and an amazing future. It is in the era of its own renaissance; its own reawakening if you will. The city looks good and feels good too. The architecture will stun you, and the food will dazzle you. The art will remind you that Australia is a very clever country. Bathurst is a close-knit community that seems to be a mix of both Sydney and Melbourne yet in a country city in Regional NSW.
Weekend Travel Inspiration
1 Join us and add your bog post to the blue button below.
2 Comments on others
3 Share on social media
Link up your travel inspiration using the blue button below. Remember to link back to the collection on your blog.
[inlinkz_linkup id=694293 mode=1]