We made a decision that we would go Exploring Mykonos by Quad Bike. What a great decision this was. If you want to believe the hype about Mykonos being a paradisical island, then believe it. Mykonos is amazing, and if you like blue and vivid white then you are in the right place. Mykonos is a hot spot tourist destination, and we get it.
Read about our cruise experiences here.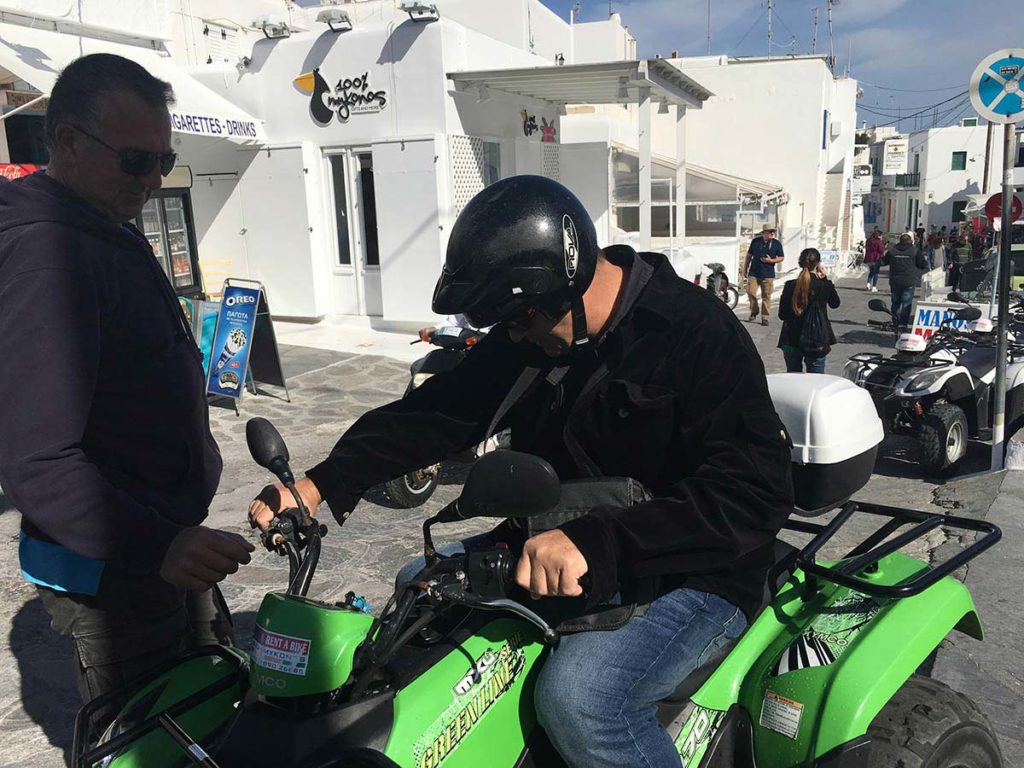 We woke early in the morning to gaze at the sheer white of the houses on the Greek island. With a magnificent sunrise, we were hardly surprised that we would be in for a beautiful day. We could see the windmills that Mykonos is renowned for standing regally on the shore.
We recommend going very early in the morning, and hiring your quad bike so that you are not negotiating other tourists on their quad bikes who might not be as proficient a driver as Gordon was. It certainly became busier and busier in the afternoon.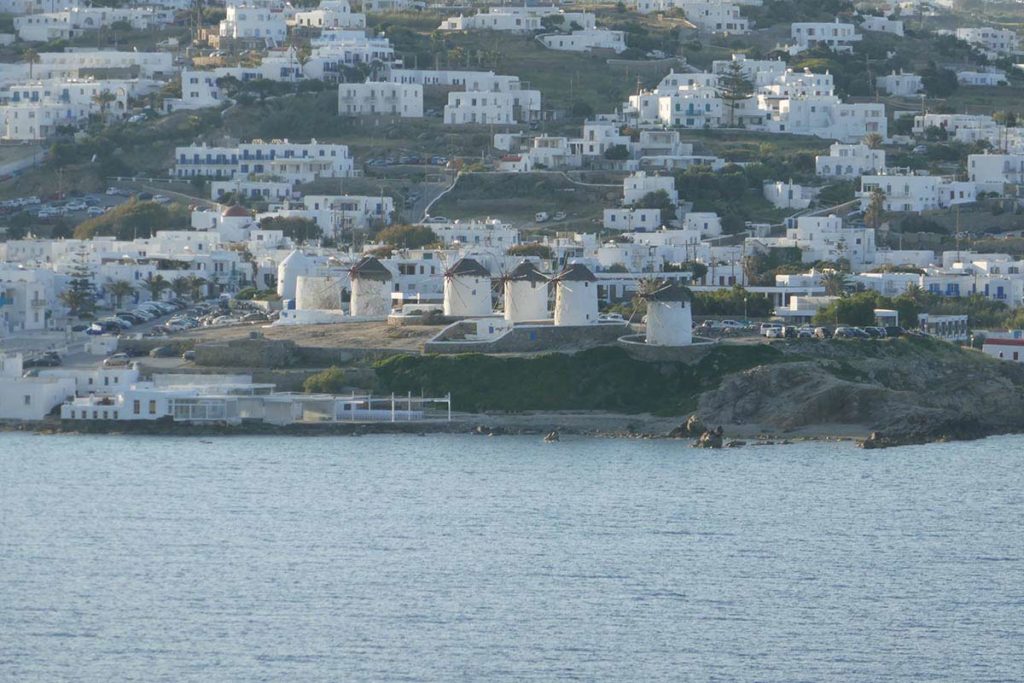 About Mykonos
Mykonos is 33 square miles in size and is home to 10,000 residents. This swells dramatically in summer, and the locals told us that they were gearing up for the influx that would start on 1st May. The settlement of Mykonos dates back to the 11th century. What was once a poor fishing village, is now a mecca for international visitors, though fishing is still important.
Getting ashore
Because of the deep harbor in this part of the Aegean Sea, we needed to be tendered ashore. The local fishermen from Mykonos assisted in getting us all ashore, and you could tell that they were accomplished, seafaring people. When our boat dropped us at the harbor very early in the day, we headed to the windmills before the crowds descended. These windmills are archetypally Mykonos, but unfortunately the sails were no longer attached. We were also looking for the pelican that seems to own this area. Legend has it that more than 40 years back a Mykonian fisherman stumbled upon a wounded pelican. This is Petros or Peter the pelican who is now the official mascot of Mykonos. Source: www.greeka.com but we failed to find him/her.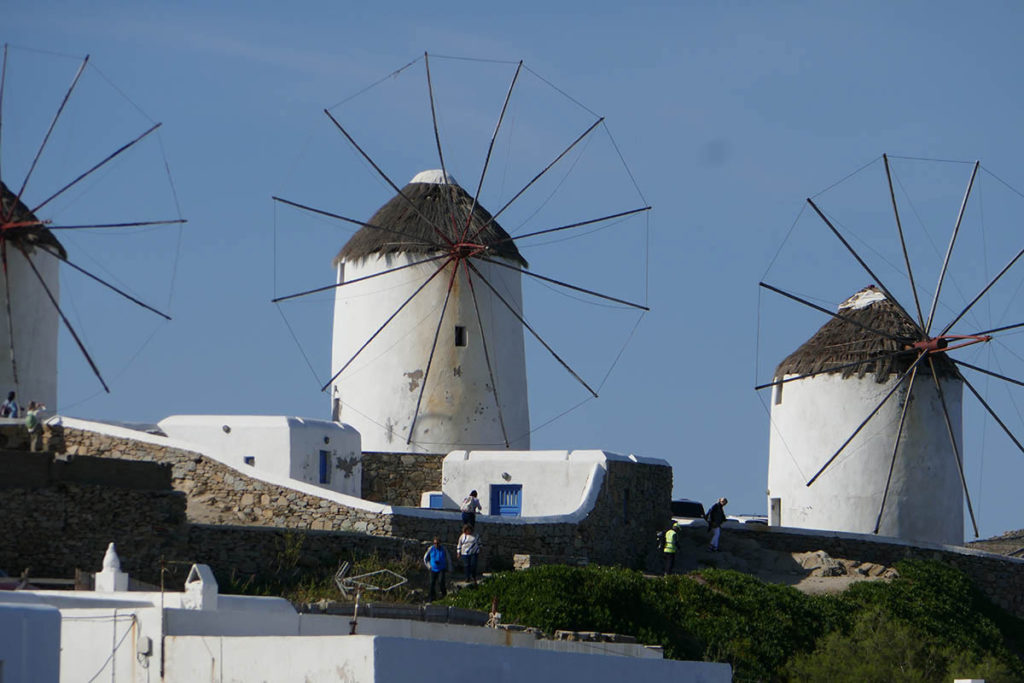 Getting our Quad Bike
We wondered up the hill to get our quad bike. The very helpful and pleasant owner told us he had two sizes. The smaller one was 20 euro for the day, while the bigger one was 30 euro for the day. We asked his advice, and he described the hills of the island as being quite steep, so we chose the larger one. We had intended to get one each but when he was explaining the road rules, the steep cliffs, etc. he suggested it might be better if I let Gordon drive, and I stay behind. It was a good call. He gave us a map, and off we went to explore Mykonos.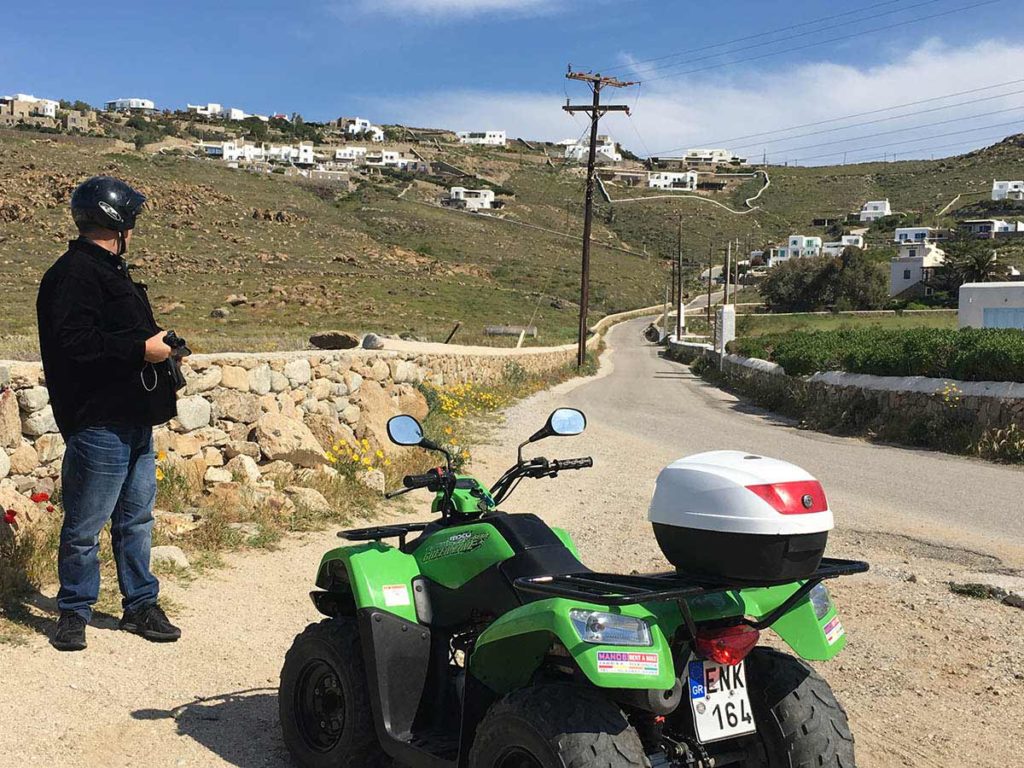 Where we went quad biking on Mykonos?
While of course, the map was handy, we did manage to get lost a number of times. Negotiating some of the traffic and the steep hills was at times challenging but certainly achievable. We explored the quaint little villages of Ioannis, Ornos, Kalaftatis and managed to get to the most traditional of the villages on Mykonos – Ano Mera. It was compulsory to try some ouzo and mezedes (Greek snacks). What we found was a diverse island, with lots of wildflowers and stone fences. We came up to the lighthouse of Armenistis and were afforded sensational views over the Aegean.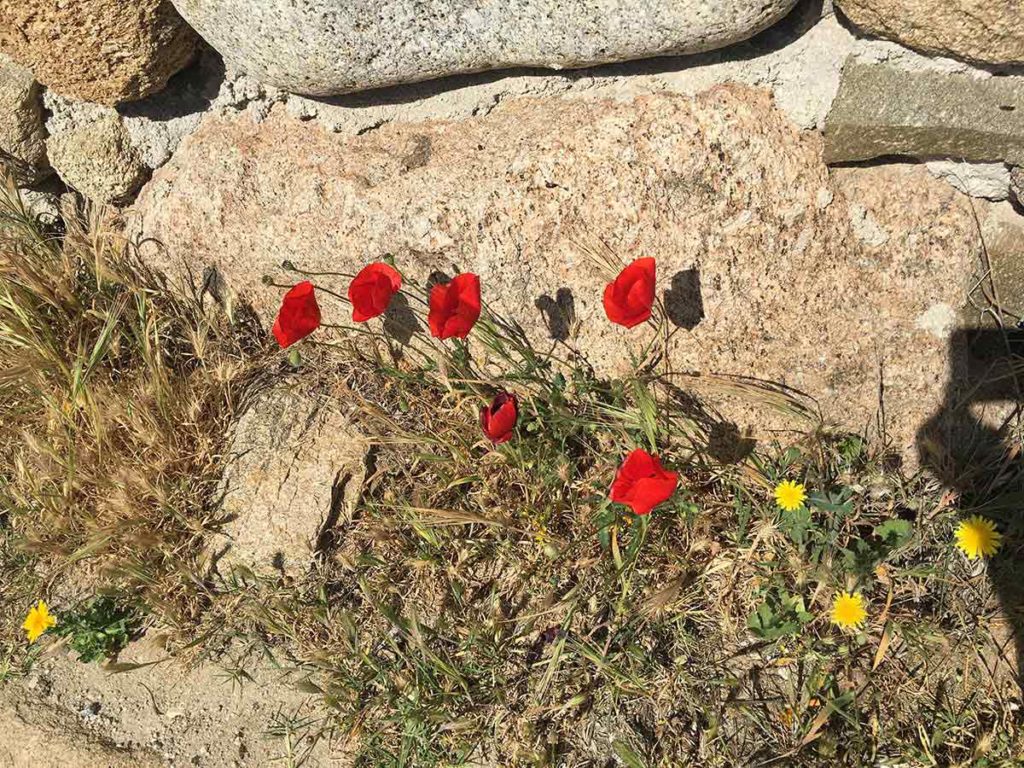 Late lunch after Exploring Mykonos by Quad Bike
After we had returned our quad bikes, we asked the owner to recommend a local place to eat. He had not steered us wrong with our quad bikes, so we did as he said. On our way to the taverna, we managed to wander through Little Venice, named because of its resemblance to Venice in Italy. We strolled past the Church of Panagia Paraprtiani, and through the bustling Mayotianni Street. We checked our the Main Square called Mando Mavrogenous and then finally made it to Niko's Taverna. Here Gordon feasted on Kelftiko, which is lamb, vegetables, and feta cooked in the oven. I had the local fish in tomato, garlic and oil.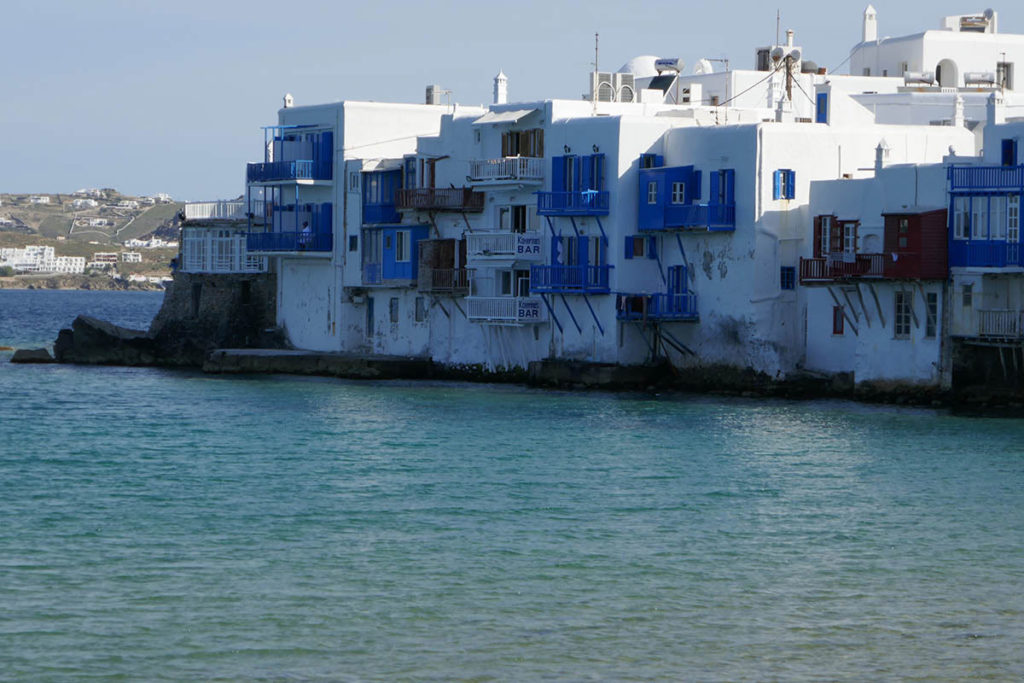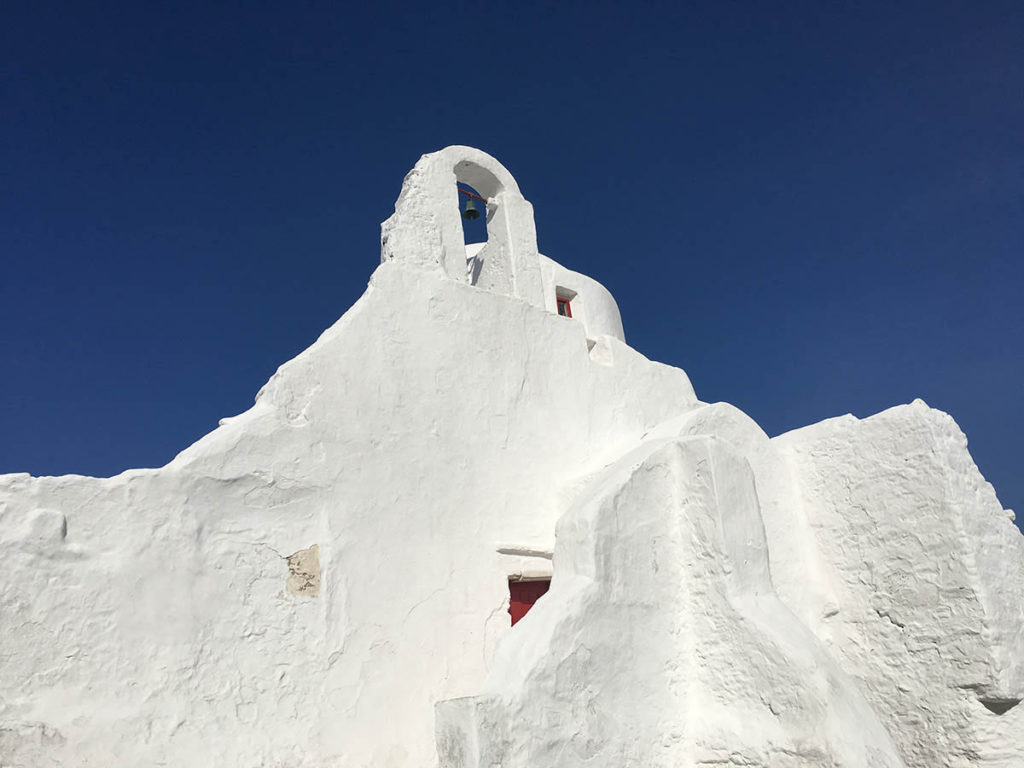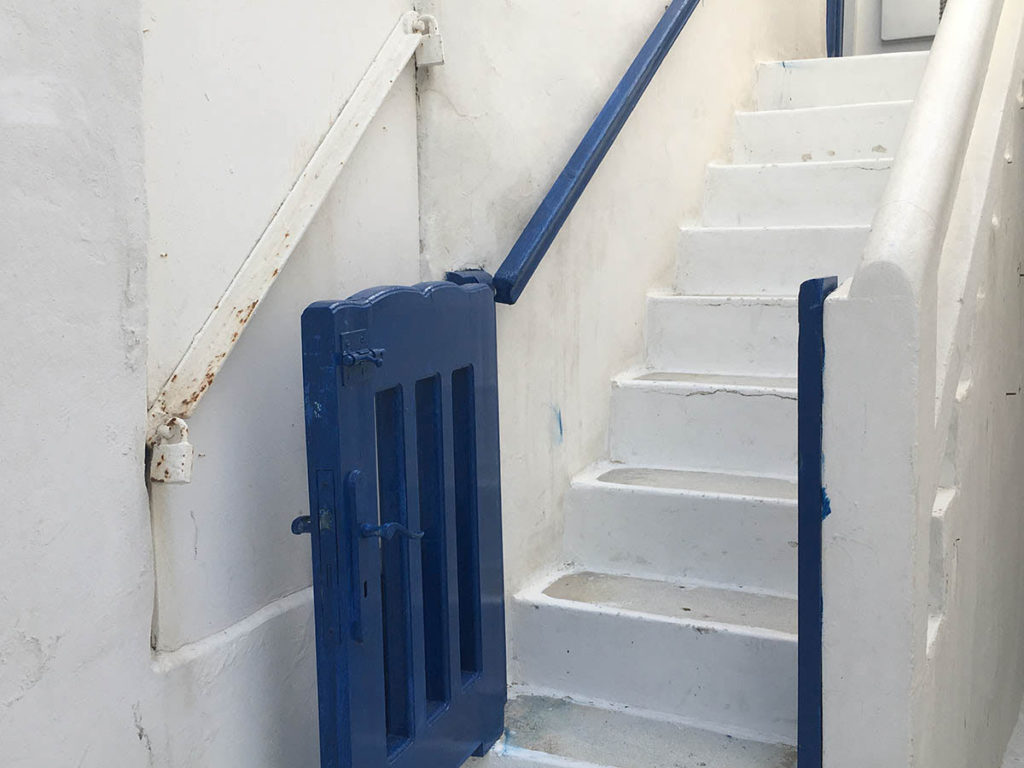 Hotels in Mykonos
Mykonos is a Greek Island we would return to. We saw many very beautiful and charming hotels in Mykonos and here are the latest prices on staying for the island. Here is a great article on where to stay in Mykonos.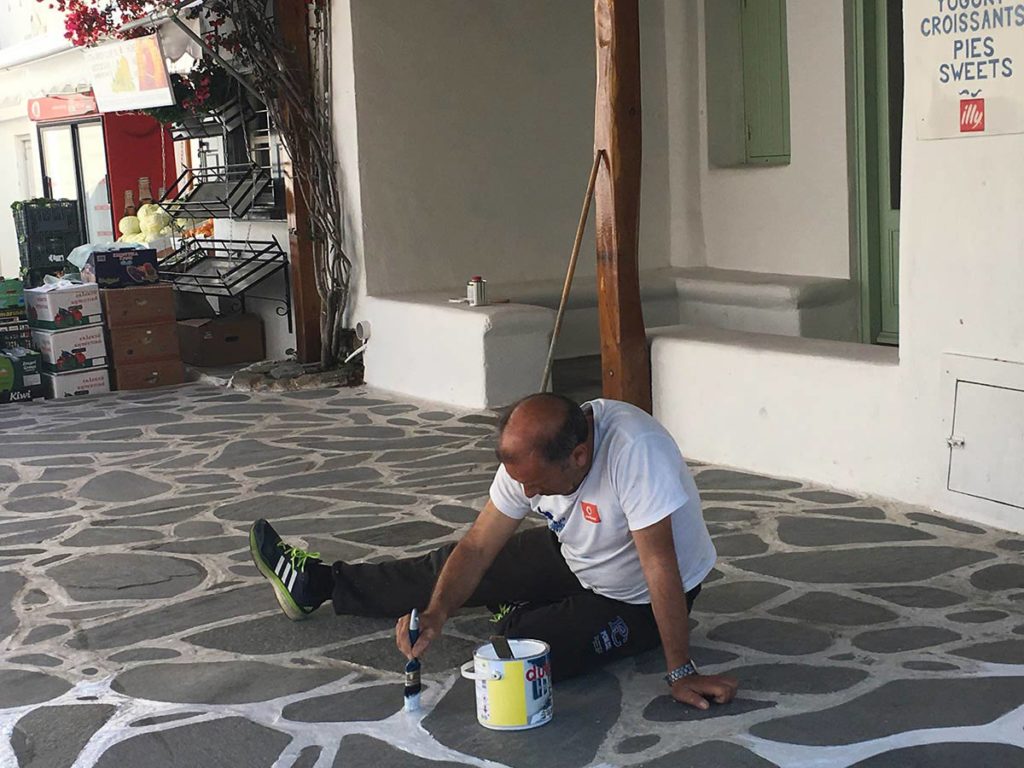 Mykonos is white washed houses, surrounded by the blue azure sea. It is also rugged and barren in parts, and it is characterized by friendly Greek people who know how to be themselves and to look after we tourists, who at the end of the day are their life blood. Exploring Mykonos by Quad Bike was a great choice. If you have wondered how they keep everything so white, the following will help.