We have never been on a cruise, and this is what we learned from our first cruise experience, which happened to be 50 days long. Let us share our Cruise Hacks and Recommendations from our first cruise. Get your sea legs ready, as this is a long post with at least 23 cruise hacks and recommendations for you.
I had better explain what happened on our cruises.
We learned a lot because our first cruise ended up being four back to back cruises, totalling 50 days. Trust me, you learn many many cruising tips and tricks, especially from the many seasoned cruisers who were very willing to share their cruise knowledge, and we were grateful to learn so much.
We cruised on the Holland America cruise ship m.s Koningsdam. This is not a sponsored post as we were not working with Holland America.
Our Cruise Experiences
In summary, this is what we did
We initially booked a 29-day cruise, which turned out to be 50 days. Go figure.
We visited 35 different destinations in 50 days of cruising
We visited 19 different countries
We did four different cruises, all on the one ship. We changed cabins midway.
1st two cruises took 29 days (we didn't realize they were two cruises)
3rd cruise was seven days
4th cruise was 14 days
We had three at sea days in the first 29 days on the first two cruises
We had two sea days on Cruise #3
We had four sea days on Cruise #4
So, in total, we had 41 days on shore or at different ports – that was the key, for us.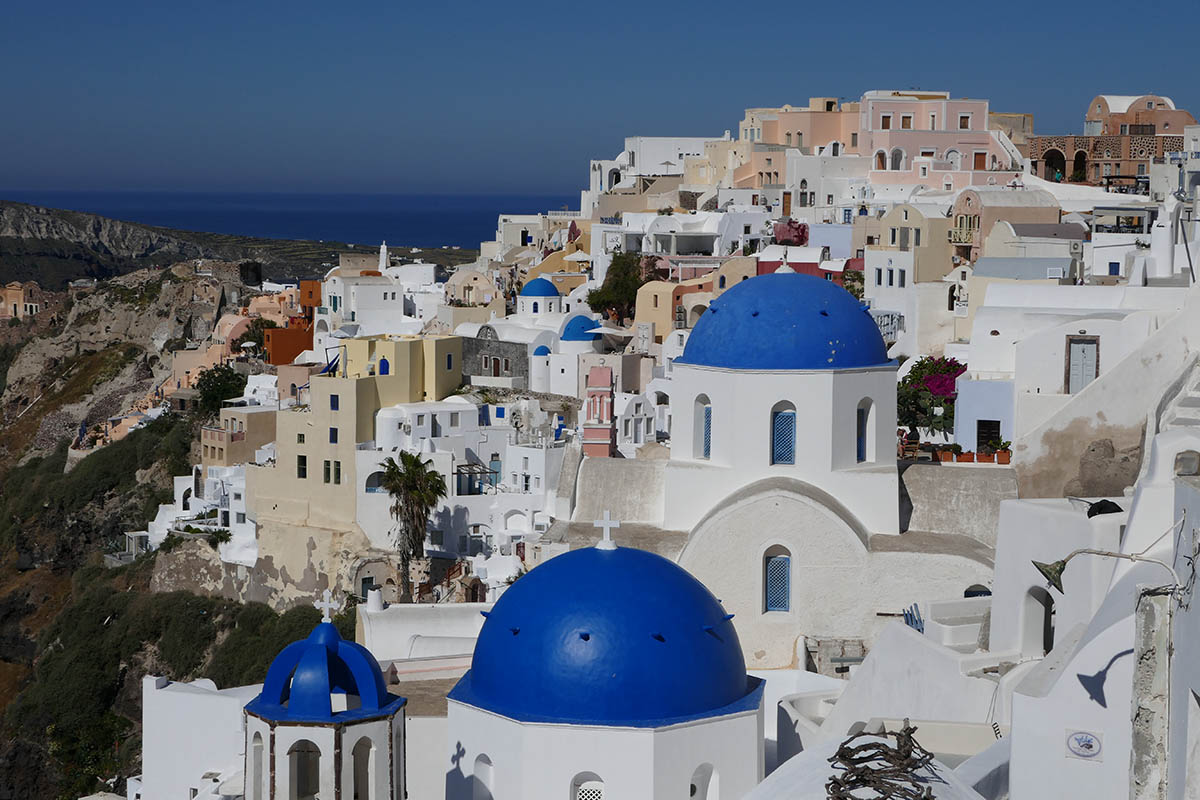 The Background of our first cruise
We have never cruised nor had any real desire to. However, Gordon wanted a break from the rapid-fire media fam trips, and the work we have been doing over the last four years. I know that I had pre-conceived ideas of what a cruise would be like, but being a good wife, I agreed to go on this cruise, and frankly, I enjoyed the experiences immensely.
Because I can't help myself, I did reach out to TripAdvisor/Viator to work with them on some of our shore excursions, and they kindly agreed to work together with us.
Booking our First Cruise Experience
We wanted a cruise with a lot of port days. The 29-day cruise we booked met these needs as it had many port stops, so that is why we chose it. It started in Rome; traveled to Dubrovnik, Kotor in Montenegro, through the Greek Islands, back to Italy, and then to Spain, Portugal, England, France, Belgium and ended in fabulous Amsterdam. This was when we discovered that it was actually 2 cruises when we went back to Rome midway.
Look for great deals
Cruising is a highly competitive marketplace, and it pays to shop around to get the very best price, and to bargain for what you want. We found out more about these bargaining tools when we were on the ship with the professional cruisers who know every trick of the trade. Repositioning cruises are excellent value, and I will be writing about how to find the best deals later.
Our first 29 day cruise was a repositioning cruise from Fort Lauderdale, so we got a very good deal on the cruise.
Why did we stay on-board?
We then realized that our ship m.s Koningsdam was heading through to Norway for a week, and then doing a two-week cruise to The Balkans and Russia. So, we made a considered decision to continue on-board the ship for another 21 days.
Why? Well, we were having a bloody good time for a start. The second reason was that it was a great opportunity to see Norway and Russia. Now as many of you know, Norway is super expensive, as in outrageously expensive. Think $35 for a sandwich and $20 for a beer.
So, the way we figured it, was that we would have the cheapest hotel room in the country by staying on the cruise ship. This is true as when we started the first cruise in Rome; our onboard accommodation was cheaper than any hotel you could have got in Rome on this Easter weekend. It was also a golden opportunity to avoid the paperwork required to visit Russia if we had done it independently.
Cruise Hack: we didn't know we were going to Russia, so obviously, we didn't have a visa to enter the country. The only way around this was to do an organized cruise ship shore excursion or to go with an approved company that would get the visa organized. From what we were told this was easier than getting the visa.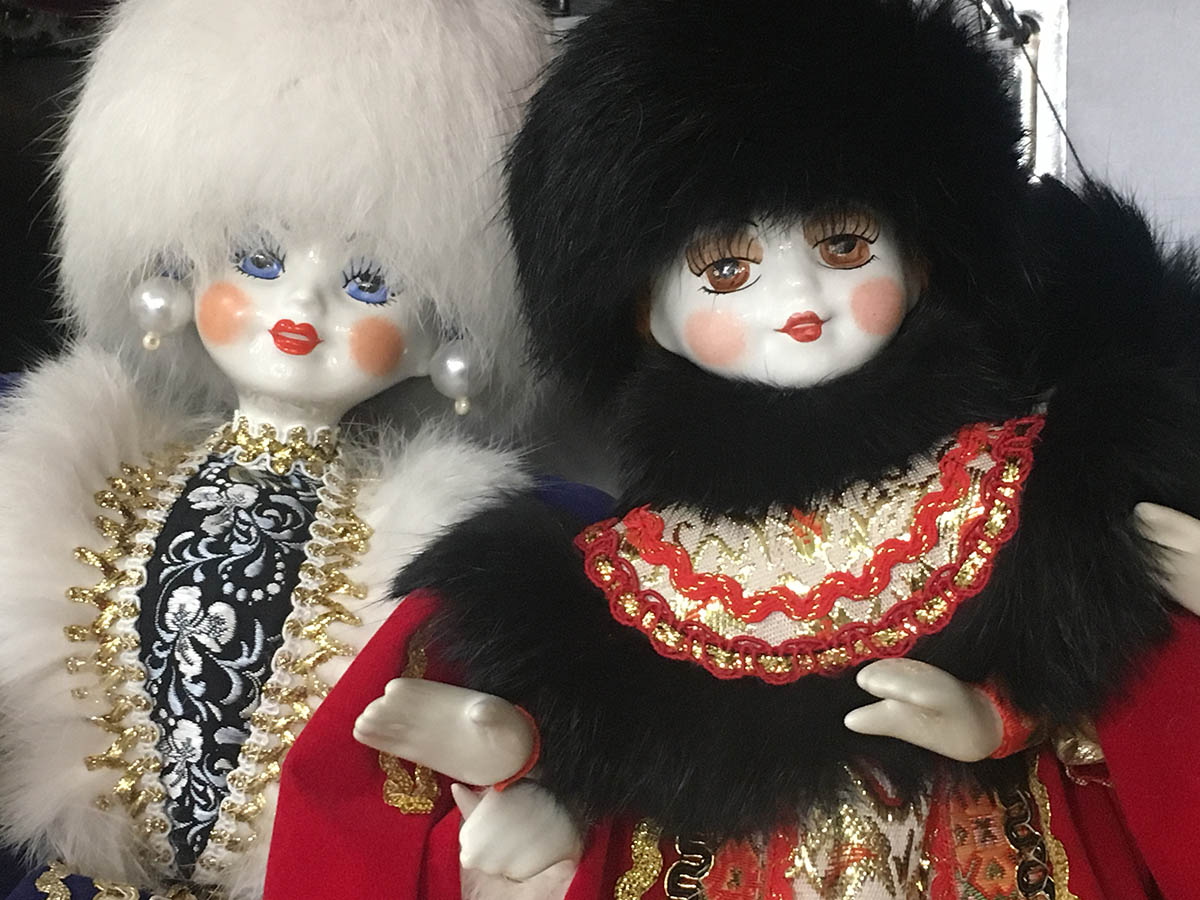 Cruise Hacks and Recommendations from our First Cruise Experience
So, that is how one long cruise turned into a really long, and very good first cruise experience. We got a lot of inside tips for cruising during this epic voyage.
About our cruise ship, The m.s. Koningsdam
This is the newest ship in the Holland America line, and the ship is a showpiece of art and design. MS Koningsdam is a Dutch cruise ship operated by Holland America Line (HAL), a division of Carnival Corporation. "Koning," means king in Dutch and is a salute to King Willem-Alexander, the Netherland's first king in more than 100 years.
I was extremely impressed with the decor, and frankly, the amazing artworks throughout the ship were mind-blowingly good. The entire ship has a musical theme, and this is reflected from the art to the carpet, from the restaurants to the three-story, circular midship atrium, to the name of each of the decks, and this was orchestrated (pun intended) by architect Adam D. Tihany.
The musical theme extends from the Lincoln Center Stage where a symphony quartet plays, to the B.B. King Blues lounge and is also the name of each of the decks. We were on the Beethoven deck, in a room with a veranda, though I believe that they are called a suite or a stateroom. It is actually a very beautiful ship, and probably we did get lucky on our first cruise.
The Staff
There are 1,100+ staff on-board and 2,650 passengers. The staff who do the cabins, the food areas, and generally everything, are mostly from Indonesia and the Philippines. They are insanely hard working, insanely friendly and helpful, and we cannot praise them enough.
From the cabin staff to the food servers, the waitresses, and waiters, the bar staff .. well kudos to you all. We made friends very quickly with the staff as we had spent considerable time in their countries, and they were delighted that we knew about their home countries. Mention, Minahasa food and you have the best service forever.
The staff is employed on contract, and these contracts are generally ten months at a time on any of the Holland America ships. This is a long time away from families and friends, but they accept that to make money for their families they need to do this, and they are quite seriously the biggest asset on the m.s Koningsdam. PS, m.s stands for Motor Ship. Who would have thought!
Cruise Hack: We saw some disgustingly rude and ignorant fellow cruise passengers, who treated the staff like slaves. Do not be one of these dicks. Polite and friendly is the best way to be. I was horrified at how demanding and rude some people were.
Quite a few, but not the majority of passengers, earned a well-deserved disdain by other passengers for their treatment of the staff, and of fellow passengers. They pushed into queues, barged into elevators, and were not shy in packing picnic hampers full of food, and emptying every tea bag from the dining areas, and generally being very self-centred. Maybe they need some assistance in learning how to travel 'with' people.
The Cabins
I was very pleasantly surprised at the size of the cabin, and how there was ample storage space. The cabins were always meticulously clean and well maintained. I had worried about the size of the cabin before the cruise, but when you start to misplace things in your cabin – you know it is fine.
Cruise Hack: Get a veranda room. This not only gives you access to the outside and some spectacular views but it also gives the illusion of even more space. The biggest benefit was that we could leave our balcony door ajar, and get fresh air in the room. I am not a fan of Air Conditioning, and artificial heating and cooling, so this fresh air was great. Plus, we could go outside in our robes (to die for by the way) and watch as we approached a port and vice versa.
We had one of the best showers that I have seen; better than many 5 star hotels, and the bathrobe was insane. Many high-end hotels might like to get the name of the supplier of these.
Cruise Hack: as soon as you get on, ask for more coat hangers.
Cruise Hack: because they push two single (albeit large single) beds together to make a double (more like a big queen) – as soon as you arrive in your stateroom, ask for a comforter to go across the mattress. That way you don't fall down the crack when heading towards your partner.
Cruise Hack: This one is crazy but worth mentioning. Another passenger had an inside room with no window. To give herself the optical illusion of having a window, she left the television on the aft and/or forward deck live video; put it on dim mode, and felt she had a window to the world. Weird, but hey, many of these cruise tips and secrets are odd.
Food on the m.s. Koningsdam
There are many food stations, cafes, and restaurants on-board the ship. They cater for all dietary requirements. As I said before, the fact that the staff serves you the food, rather than a free-for-all buffet, was a huge thumbs up. There is the Lido deck (so very The Love Boat TV show) that has all of the different cuisine food stalls, a burger joint, a NY pizza and sandwich place, a Dutch cafe, and the formal dining room, all of which are included in your fare. There are also speciality restaurants that have a cover charge.
There are also no queues as there are separate food stalls if you like, specializing in different cuisines. The fact that they would cook your meal in front of you, should you choose this option, was again a nod to good practices by Holland America.
Cruise Hint:  If you could not find something to suit you, then you are very difficult to please. Don't be like the vegetarian cruiser who complained that the Dutch pea and ham soup had ham in it when there were many other veg soups to choose from.
Beverages on a cruise ship
You can bring one bottle of 'wine' per person on-board at the start of a cruise. Note, wine – not spirits. Despite what people may say, you cannot bring a bottle back on the ship after each shore destination. It will be confiscated and given to you when you get off the ship.
In saying that, some seasoned cruisers seem to find it an art form to sneak alcohol back on-board after a port stop. We didn't try it because, without a shadow of a doubt, I would get caught, and Gordon is a good boy and doesn't like to break the rules.
On-board the ship, we did buy some beverage packages on the first two cruises because they were offering 15% off, as it was a repositioning cruise. You can buy a bottle of wine for example, or numerous if you like, and leave them behind any of the bars on the ship, and the fantastic staff will find them for you, no matter where they are, because the staff is amazing.
The ship offered an official beverage package, but there were so many strings attached to it, that we put it in the too hard basket.
Cruise Hack: Many people took advantage of the happy hour. Pay as you go with drinks by buying bottles of wine and leaving them all over the boat; or find a lovely wealthy lady who thinks you are cute and buys your drinks for you.
Water on the ship
"Water, water, everywhere, Nor any drop to drink," said Samuel Taylor Coleridge in The Rime of the Ancient Mariner, and it could have been the same on this ship.
You have to pay for bottled water, which really annoys me. This could be supplied to you in your cabin for free. You can get the water from one of the water stations, despite there being signs not to. You can buy it on shore and then cart it back, which is a lot cheaper than what the ship charges.
Cruise Hacks: bring a bottle or a thermos and fill it up from the water stations. Buy it at your ports of call, as it is definitely cheaper than buying the bottled water they sell on-board.
Internet
Do not touch the ship's internet with a barge pole. Despite packages being offered, we watched many people jump off the ship every time it docked to go and sit in the Port Terminal to get internet access to talk to family and friends, rather than exploring the destinations.
We were smart, or rather Gordon was. As travel bloggers, we need internet access both on the ship and on the streets. Gordon set up our own internet system, and if we were slightly near land and a signal, we had excellent internet all the time. When we were wandering the streets or wherever, we could and did, share our experiences on social media, deal with work requests and generally had the very best internet on-board. You can read exactly how Gordon set our internet system up when I write it up.
Tipping/Gratuities on a cruise
Tipping is something that American's may be used to, but Australians are not. You can read about tipping around the world in this article here.
Now, this was confusing for us. We could see on our bill that we were being charged $12.50US per day per person, for 'service.' This rose to $13.50US per day per person on the second 2 cruises. This adds up.
Our fellow veteran cruisers shared with us, what they did, and what we should also do. They were American by the way – meaning they have grown up with the tipping culture, and it is not just we Aussies who didn't like this compulsory daily gratuity.
Cruise Hack: Go down to the Guest Services and fill out a form to say you are paying $0 for service and gratuities. This will be taken off your bill. What we did, in case you think we are tight arses, is we paid our cabin staff ourselves, as well as the outstanding people in the kitchen, wait staff, and bar staff. I know the argument is that the initial fee goes right down to the engine room staff, but I doubt that ….
Health on Board the Cruise
I was very happy to see the food being served TO us, rather than lots of people helping themselves and coughing over my food.
There are hand wash stations at each end of the Lido Deck, but they are a little vague to see. There were at times disinfectant stations around, but not always.
Cruise Hack: Take some hygiene wipes and wipes just in case, and use them to wipe down your remote and your phone when you get into your stateroom – someone told us that one. Use the hand washing stations and the hand sanitizers when they are out, or use your hand wipes. Use the paper towels to open the public toilet doors, because they are there for a reason.
Doctors on board
We didn't go to the doctor, and I am pleased we didn't need to. Our brother in laws brother – yes its complicated – got sick on a cruise (not Holland America). He was not only charged to see the doctor, but charged for the antibiotics, which was ridiculously expensive, and he was then confined to his room for 3 days, and his wife was charged daily room service fee, which totally sucks.
After hearing this story, we took out some extra travel insurance the day before our cruise, just in case we got sick on board the ship. It cost us $71, and we didn't get sick.
Cruise Hack: Bring antibiotics with you, and any other drugs you might need. But, obviously, if you get sick, pay the doctor a visit. This is when you will appreciate your travel insurance.
On Board Safety
I must pay credit to the attention to detail that Holland America pays to On Board Safety. There were the mandatory drills for each cruise for passengers and a lot of staff training throughout each cruise. Good. If the staff are all up to speed, then they can save my life if we have a Titanic episode or a terrorist attack.
Cruise Hack: Don't bitch about the drills, they are there for your safety. Well done Holland America.
Security
Each time you leave the ship and reboard the ship, your stateroom key card will be scanned. This is to make sure that they know if someone has not turned back up when the ship leaves, and this is a good thing. You will also put your bags through a scanner when you return to make sure you aren't bringing anything illegal on board and again this is a good thing. We even had a tri-nations military exercise take place, should something bad happen. Yes, we all got out of bed at 5am to watch them in action in Belgium.
Shore Excursions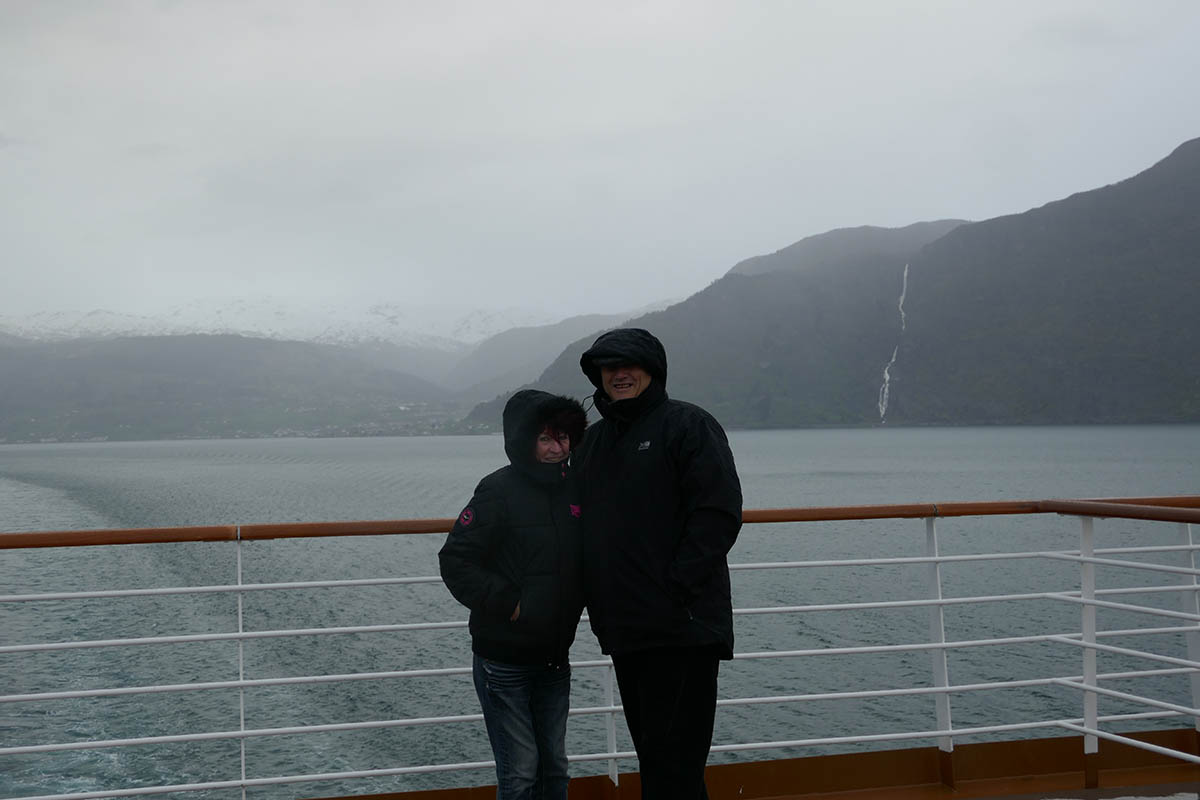 I am going to put a rider here – the ships shore excursions can be a very appropriate option in some circumstances. We met many single people traveling, particularly women, who felt safe with an organized tour, and the assuredness that they would be guaranteed to be back to the ship on time, so for those passengers, I understand their choice.
BUT … the ships excursions are very expensive, and you can do the same excursions on your own at a fraction of the price. I mentioned that we did work with TripAdvisor/Viator for our fabulous Athens Food Walking Tour, our Cooking School in Tuscany; our exploration of Monaco and Monte Carlo and the French medieval town of Eze. We also had local experiences in Lisbon, and the rest we did ourselves and many we independently booked with TripAdvisor/Viator, because they are a very good company. We were not the only people on board booking with them.
Sometimes we just walked, and at other times we let a local taxi driver pick us up and show us around., We even allowed ourselves to get scammed in Corfu, but that was part of an incredible experience anyhow. For couples or people confident in doing this, then I would not do the ship's shore excursions. They are a lot more expensive than the offerings you get on TripAdvisor/Viator.
There are also very large groups at times. When we were independently walking the walls of the Old Town in Dubrovnik, and we came across one of the ships shore excursions. The people at the back had no chance of hearing what the tour leader was saying, and following that dreaded umbrella stuck in the air, is something that has no appeal for us.
Cruise Hack: Organise your own shore excursions, and save money, IF it works for you. Better still, select one of the Trip Advisor/Viator tours which align with the sailing times of the ships.
We did, however, do a Ship Shore Excursion in Russia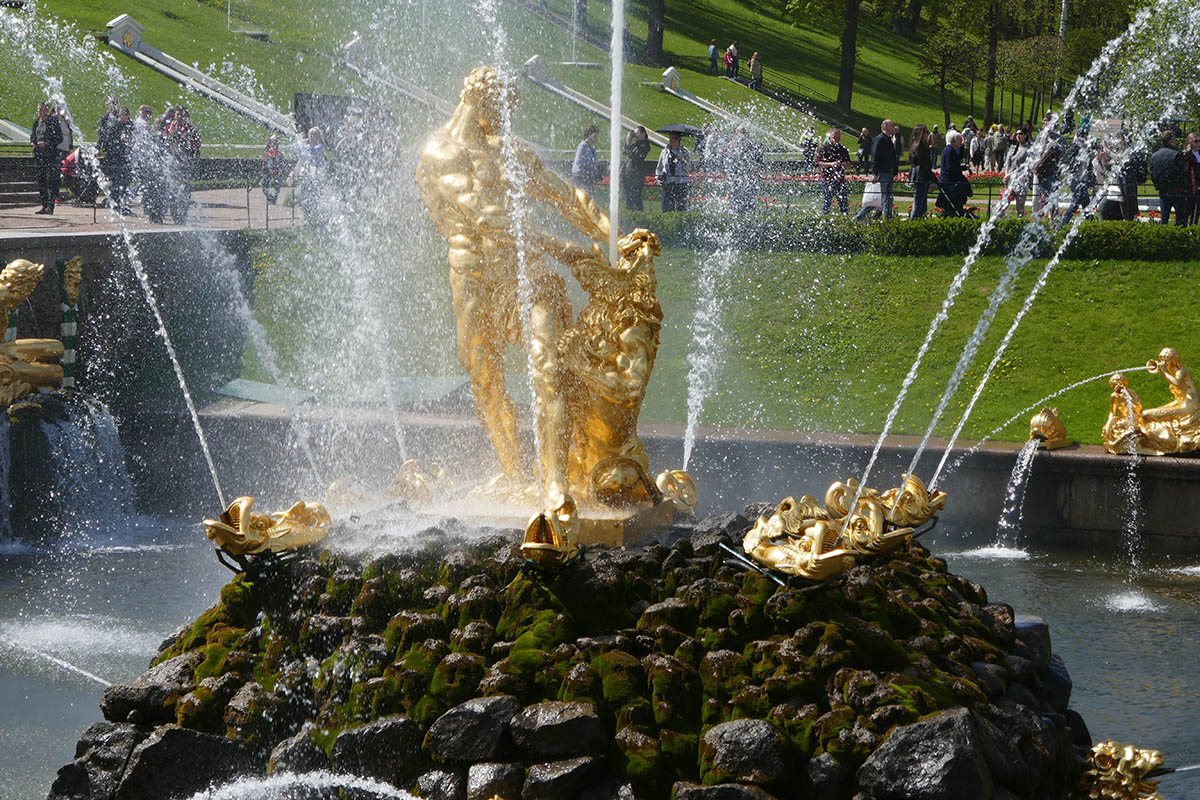 We didn't have a visa, and the only way to get onto Russian soil was by doing an approved Cruise Shore Excursion, or another approved company ..and there are not a lot who have this approval. While our two days in St Petersburg were frenetic, and the places they took us to eat were TOTAL CRAP, it was the only way we could see the city. I think that when you pay for a small group ultimate two-day trip, you can find some places better than where every other tourist bus stops. I wanted borscht and vodka for god's sake, not some floating pile of gray crap.
But we did get to see lot's of St Petersburg like The Hermitage, Catherine's Palace, and I have written this, and it will be published soon, so come back to check it out, particularly if you like lots of vulgar gold.
Cruise Hack: If you don't have a visa, your choices are limited in Russia to an authorized company, and Holland America has this. It makes it so much easier.
Packing for a cruise
This was one of my biggest concerns. I made some mistakes. I bought too many formal outfits when I didn't need them..because we didn't attend all of the Gala nights or the specialty restaurants because we got lazy from our days out exploring and eating the local food for lunch.
I didn't have a great pair of waterproof walking shoes, so my ever-so comfortable walking shoes that are made of material got soaked a few times. See above for my Cruise Hack on how to dry them quickly.
Also, we didn't know we were going to Norway, Finland, Sweden, Estonia, Russia, Germany, and Denmark when we packed. We had to do a quick shop in the delightful Weymouth in England, and managed to get the end-of-winter sale gear for bargain prices; it also helped that I fit into kids gear.  What nice people they were, and when i get the article on this seaside town published I will link it here.
Make sure you take a jacket, preferably one that is waterproof and windproof because it can get very breezy out on deck as you are watching the sun set, or sailing away way from a port. You will also need it when you get up at 4 am, or 5 am to watch the magnificent scenery as you come into a port, as we did when we sailed through the magnificent fjords of Norway.
Cruise Hack: Less is more. I will be writing about this later, so stay tuned.
Laundry on board
There are NO independent laundry facilities on m.s. Koningsdam. This means you can make your cabin look like a Chinese Laundry, OR send out a bag at a time ($30US), or buy a laundry package. If we had realized that we would be on for 50 days, we would have paid for the package, about $170US. This means we would have been able to put clothes out daily and have them returned washed and ironed within 48 hours. Most came back the same day either way.
Cruise Hack: You will get more into your bag if you roll everything really tightly. Some people were genius at it.
Cruise Hack: You will get lots more coat hangers as everything comes back beautifully done on coat hangers.
Cruise Hack: if you need to dry something super quickly, and you will see below in my section on packing for a cruise, that I screwed up with my footwear…then hang them on a hanger on the AC vent, and whip the AC up to super hot. God, I love the different things people know.
Wearing a lanyard
We had been warned we would have to wear our key card around our necks.
Cruise hack: Don't. Very few people did. I had mine in whatever bag I carried, and Gordon had his in his pocket. We never forgot them ever and didn't feel like dicks wearing them around.
Communication on the ship
Each day we got a 'When & Where' leaflet on what was going on. This was great as it told you when you were arriving in port, leaving, what entertainment, and classes were on, etc., etc.
We also loved it when the Captain made an announcement explaining the route, weather, points of interest, etc. Probably would have liked the Captain to talk to us more.
Cruise Suggestion: Get a spell checker before you hand out anything in written format (oh the irony, as I make lots of spelling and grammar errors). The older passengers on board can pick up a spelling mistake from miles away, and will undoubtedly pick up mistakes in my article here.
On Board Entertainment
There were many places you could go to for onboard entertainment, with nightly shows at the World Stage – a theater in the round concept. Because the m.s. Koningsdam is a musically themed ship; there are many venues to cater for all needs. Holland America have partnered with BBC Earth to bring BBC Experiences to shows like Frozen Planet Live: A Visual and Musical Journey, which was amazing. There was also a BBC Earth's "Trivia from Earth", which Gordon single handedly won because he knows random stuff.
Pools and Stuff
As I said, the m.s. Koningsdam is a beautiful ship. Everything is well considered and arty, which suits me
Trivia on Board
m.s Koningsdam have many trivia events throughout the cruise. Some are food trivia, some are music, and others are general. Sometimes these can be blood sports as people vie for a pin that probably cost about .002cents to make in China, but they are fun.
Cruise Hack: this is a great way to meet different people as you pool your 'lack of knowledge.'
Casino
We don't go to casino's because I get bored and can't see the point, but we had friends who enjoyed their experiences. Something I didn't know beforehand is that the casino only opens when the ship is sailing, as do the shops, because of duty-free stuff.
Cruise Hack: If you are into casino's, then a cruise with so many port days may not suit you at all.
Shopping
Again, I am not a shopper, (ok, I am an online shopper) but many people were hitting the shops and buying things.
Cruise Hack: on the last day of the cruise there will be a lot of specials, so wait until the end before you buy that diamond ring, handbag or watch.
Fitness Centre
We swore we would go daily and do yoga classes, but we went once and had a look, and that was it. Considering that we were walking about 18kms a day on shore, and using the steps instead of the lift, I figured that we were ok.
Cruise Hack: They charge for many classes like yoga. You can pound the treadmills for free and have a fantastic view from the front of the ship, but nearly every other fitness activity will have a cost attached. Hmmm.
 Television on Board
There are a good selection of movies and TV shows, and some live news channels, etc. There are also 2-minute movies about each port, and I will criticize these as being old and pretty poorly done. It doesn't take a lot to make a classy little video, and Holland America – should you want to employ Gordon and me, we will bring these into the new millennium for you.
Criticism aside, I was able to watch a lot of movies of an evening that I haven't seen in the last 4 and half years of being a travel blogger. I watched these after I had written up the day's activities, and Gordon had downloaded the photos, etc. Ok, I may have fallen asleep and not seen the end of any, but they were there.
The biggest show we got hooked on was the TV series, Vikings. I wanted to get up to speed as we were heading to Norway, and consequently, we became addicted to this show and could feel the Viking vibe before we arrived.
So random, but did you know that Ragnar Lothbrok is from Australia, as is his second wife, Queen Aslaug? He was a farm boy from Echuca. There you go ….. and don't tell me what happens after series 2, because that is all we had on our TV on the cruise ship.
Cruise Hack: I have nothing for you. It was not a bad time to relax.
The Art of Towel Folding
Did I do it? Not a chance in hell. I threatened everyone I would learn how to make a duck out of towels, but I couldn't bring myself to do it. However, many people did because I walked past and saw them. Good on them. The cruise caters for many tastes.
How did we go with our travel blog while away for 50 days?
We actually worked on our blog every day. If we didn't write up our experiences at each port that night, we would never have remembered how we felt, what we saw, what we ate, and our raw experiences about each place. When you are a cruise passenger and only get one or two days at a destination, you need to make quick judgments about them. A Cruise is like a taster of the places you want to return to, and we have a long list. So while I wrote every night, Gordon did the photographs and kept us online. We were able to post to social media, and therefore we were able to keep up.
I like working so despite us being on holiday it was still something I enjoyed doing. We now have posts scheduled through until October because we were working all of the time on the cruises. Our readership grew quite dramatically, as people were curious about Paula and Gordon finally doing a cruise …and loving it. In saying that, I think you know we had a lot of fun, met amazing people and saw many incredible destinations. Guess we are good at multi-tasking.
Would we cruise again?
The million dollar question. Would we cruise again? Definitely. We would choose a cruise with lots of port stops because that suits us and our travel style, or perhaps a cruise to Alaska . South America is looking good. We hope that these Cruise Hacks and Recommendations from our first cruise experience might answer some of your questions, but feel free to ask us anything, and we will be glad to answer.