If you want to get a real taste of life in Istanbul literally, head to the Eminou Pier, grab a fish sandwich and sit and watch the people of this fascinating Turkish city. This is the best way to experience the cacophony of sounds, smells and colours that represent Istanbul. Eating a fish sandwich is a great way to totally immerse yourself in this unique city. If the locals all do it, then it has to have a lot of merit.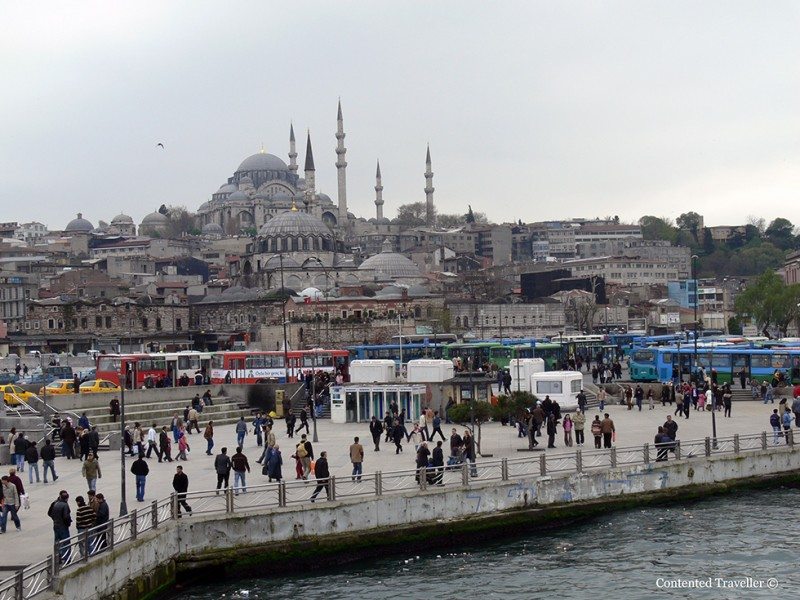 Fish in bread or Balık ekmek has long been a tradition in Istanbul, Turkey. There is considerable history in this hugely popular food as fishermen realised that many people were waiting for the catch of the day to arrive and were probably hungry. So they set small cookers up on their boats, fried the fish and placed this in bread and sold them. The practice continues to this day, and the local people have never tired of a fish sandwich in Istanbul. Nor have the many visitors who go specifically to try this outrageously good food. Now many cafes and street vendors get the fish straight form the boats and sell to the huge crowds. Having read about this we were determined also to try a Turkish fish sandwich in Istanbul and headed straight to one of the little boats.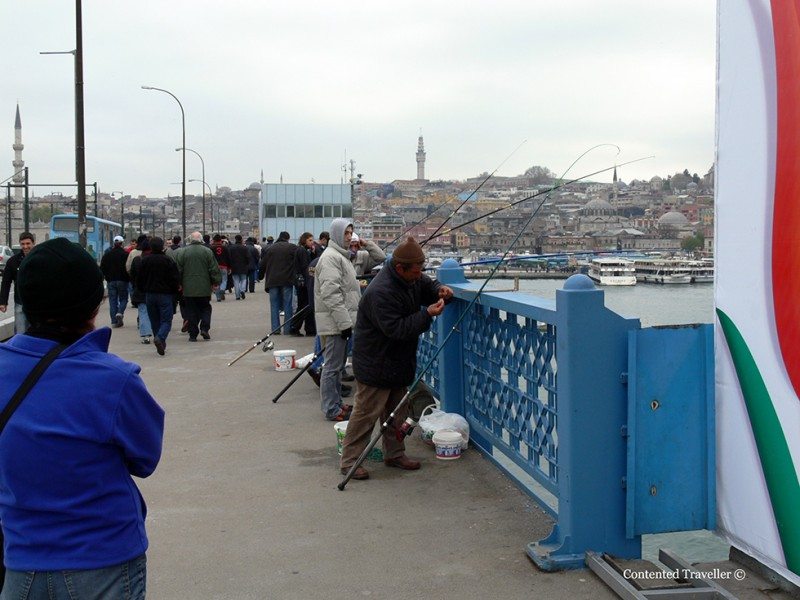 The fish sandwiches are found at Eminonu Pier, which is located at the Galata Bridge, which spans the Golden Horn waterway.  This is an amazingly frenetic place and where you will many fishermen fishing from the bridge as well as plenty of street food vendors as well as all of the traffic, both ships and boats on the water and people wandering around everywhere.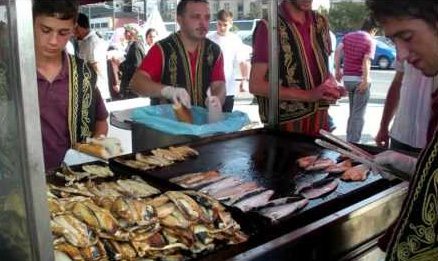 The fishing boats come straight into the quay with the mackerel that they have caught. Many prepare the fish and then place it in a very large loaf with some salad to sell to us.  Others sell to the constant vendors replenishing their supplies and cooking at BBQ grills.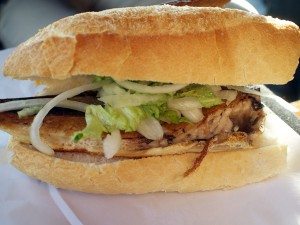 As we sat on little stools it was here as we sat munching on our fish sandwiches, that we gained an appreciation of how very spectacular Istanbul is. Both Asian and European thanks to the Bosporus, both modern and old and both Islamic and Christian, this city is a powerhouse of experiences. We stayed there for a long time trying to fathom all that there is to this incredibly diverse city.
Did I mention that the fish sandwiches are both extremely delicious and ridiculously cheap?