The flea market in Paris is technically not in Paris but just outside of the city boundary.
This is irrelevant yet an interesting fact that we learnt from our local Parisian guide. This is by far the easiest way to learn about the markets and not get lost in the myriad of laneways.
The St-Ouen Flea Market is the largest market in or just outside of Paris, with more than 2,000 stalls. Many people refer this these markets also as Clignancourt, as that is the station on the Metro that you arrive at.
There are actually 13 distinct markets within this complex, though getting there requires you to actually go through other markets and past many hawkers before you get to the real Flea Market in Paris. It is a highly eclectic market.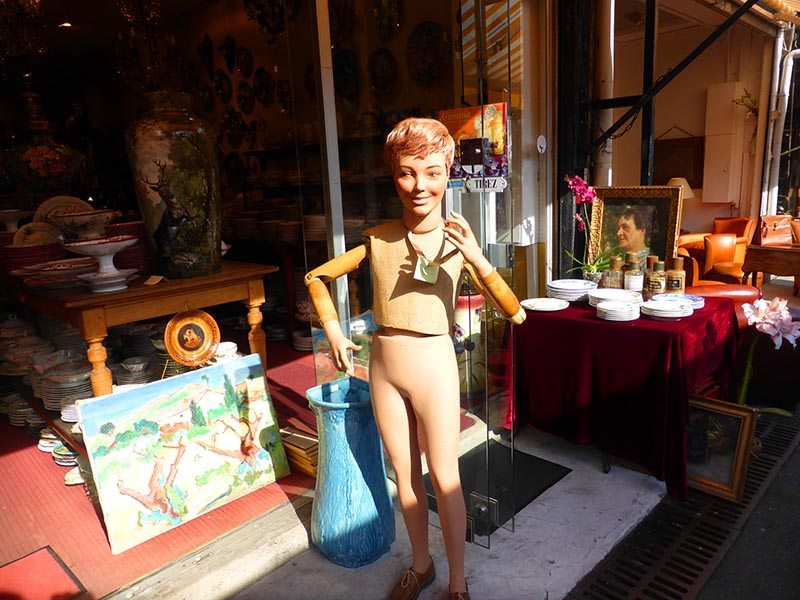 History of the Flea Market in Paris
The Flea Market came into being when Napoleon insisted that Paris be cleaned up. The peasants who were selling there wares from the pavement were suddenly made to sell their goods from erected shops and they had to pay taxes. This made their lives more difficult as they had to come up with better goods to sell and to make money to pay the taxes and survive.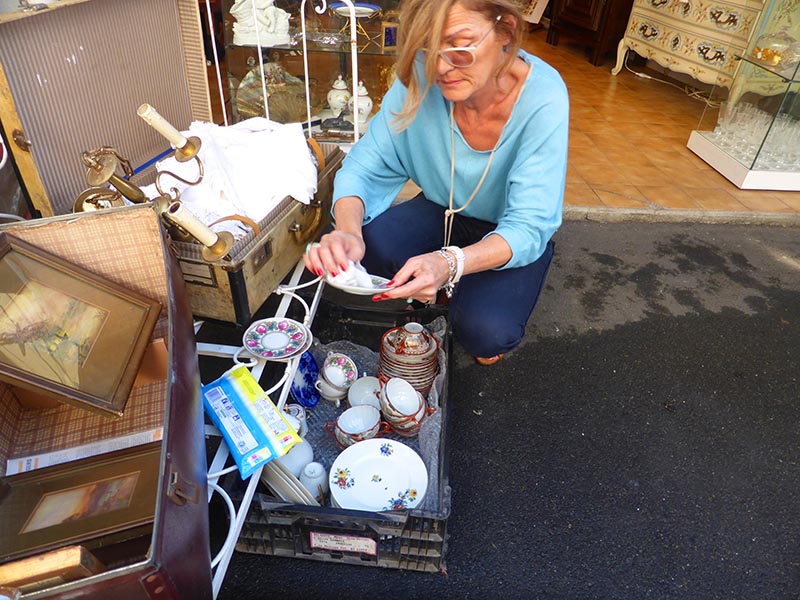 Getting around the flea market in Paris
The flea markets in Paris are huge and you wind threw a labyrinth of alleys past such a vast variety of stalls. Silver is immensely popular at the flea markets, as is Versailles furniture, vintage glassware, antique books and what many people I know are looking for, including myself, that one of piece – preferably Chanel. You need a map to really see what is what, but using a local guide is even better as they know a lot about the markets as well as many stall holders who can share information with you.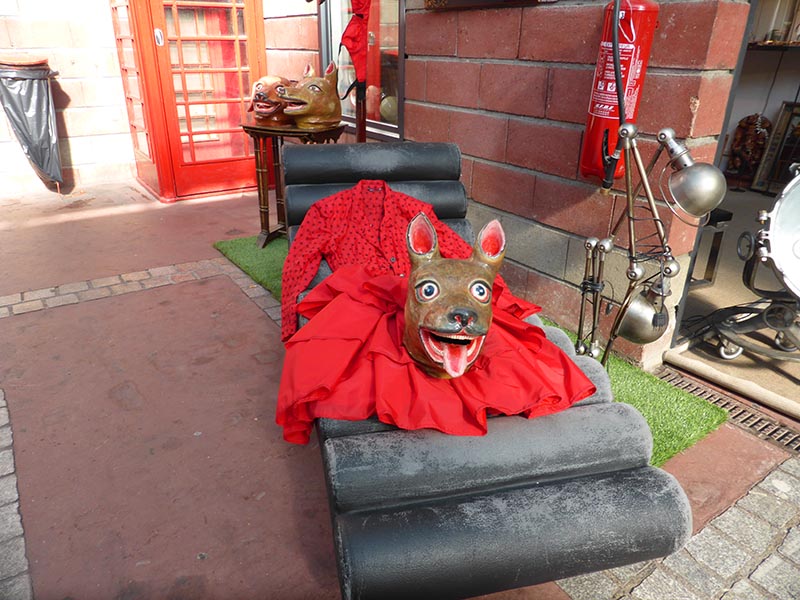 Real vs. fake at the flea market in Paris
As fakes are improving so is the detection of these getting more difficult. Either know exactly how to tell, or find a local to help you. Bargain also when you find something that you want. It is expected.
What to expect at the flea market in Paris
I guess I was expecting it to be more about rummaging through someone's trash to find that elusive piece, but in actuality the flea markets are quite high-end antique shops. This by no means takes away from an enjoyable morning, as a guide tells you about the markets and hearing the stories of the fascinating history of the markets is interesting.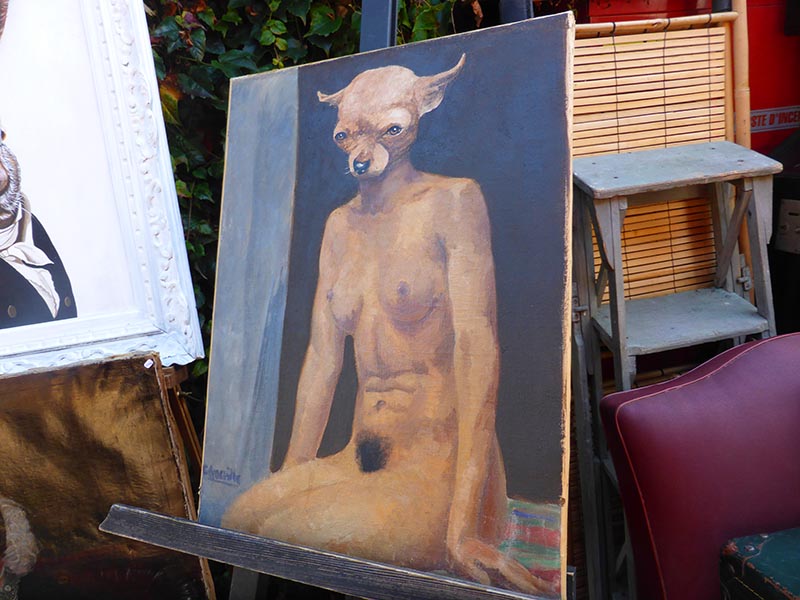 Getting to the flea market in Paris
It is quite easy actually. Take the Metro to porte de Clignancourt (line 4) to the 18th arrondissement. It is not the prettiest area but nor is that bad. Yes hawkers will harass you to buy Gucci, YSL and Rolex but they are not that pushy. We have seen a lot worse.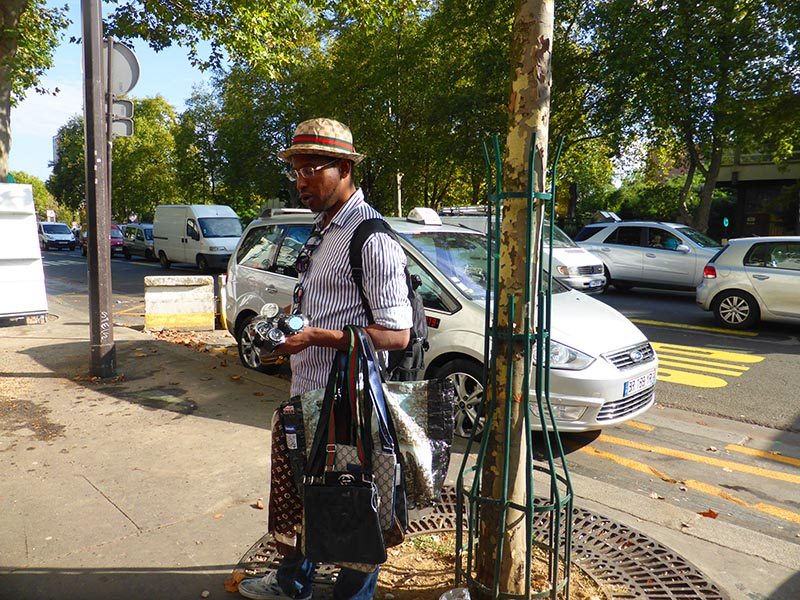 Enjoy the flea markets, but do it with a guide so that is so much more than a window shopping experience. We went with Discover Walks to visit the flea market of Paris… and didn't buy a thing, but had a great time.