It is not often that a hotel produces its own movie. It is not often that a hotel gathers renowned authors and publishes a book. It is not often that a hotel creates its own immersive art gallery. That, however, is exactly what this very innovative boutique hotel has done. The signature of – Le Saint-Sulpice Hotel Montreal is for all guests to "indulge your imagination" and the movie, the book and the art all actively assist you in doing this.
Le Saint-Sulpice Hotel
Le Saint-Sulpice Hotel is luxurious to the max. Located behind the Notre Dame in Old Montreal, the boutique hotel sits befittingly on a cobblestoned street. Marketing their unique hotel is obviously their forte. We have seen many hotel signatures through our extensive travels, but this is a hotel that is certainly left of center and brings an award winning approach to their marketing. They happen to back this up with superb service and stunningly beautiful suites of rooms. The public spaces of the hotel add to the charm and ambiance of this quintessentially canadien de franse hotel.
This is experiential marketing.

The Movie.
In a brief summary, the hotel has created a movie. While it is promotional, it is a cinematic movie of the mystery and intrigue genre and set within the hotel. Obviously as the plot unfolds you see the stunning beauty of this very French hotel. The movie is schmaltzy and in true Hollywood style, there is a twist at the end that I didn't see coming. The movie, La Valise was made in 2012, "Four Guests, One hotel … one desire". Such was the ingenuity of this production that the Hôtel was awarded the 2013 Worldwide Hospitality Awards in Paris. This is no small feat as these awards are sought by global hotels who aim for this recognition.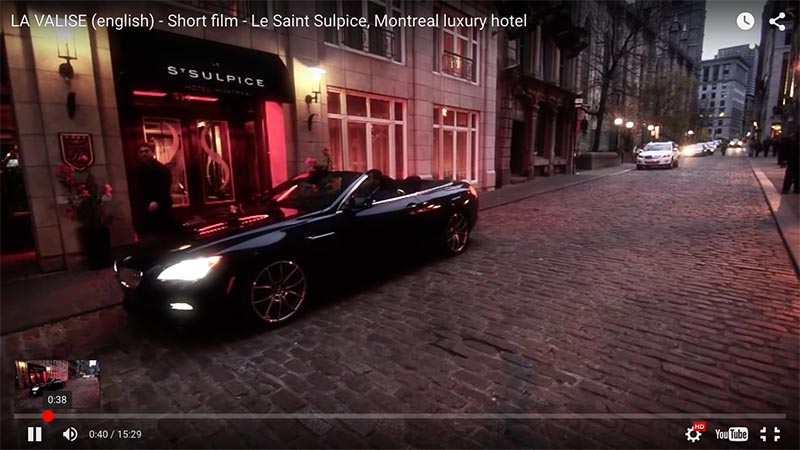 The Book.
In a style very reminiscent of my favorite author Somerset Maugham and his vignettes of people and their lives, so is the Suite Stories, a collection of exclusive short stories written by 14 international authors. This is another example of where Le Saint-Sulpice Hotel Montreal rises above other hotels.
14 writers were invited to stay at the hotel and to write. What they wrote and produced is as diverse as the marketing of this hotel. Acclaimed authors and poets including Chrystine Brouillet, Kim Thúy, Denis Vaugeois, Alain Mabanckou, Paul Colize, Steven Raichlen, CS Richardson, and Anthony De Sa, to name just a few, have each collaborated in the book titled, Suite Stories.
The book is clever and diverse. Each author's approach was different but based on life in the hotel. We see a detective story, poem, fiction, and romantic and a historical short story. I thoroughly enjoyed reading these and the vignettes of life in the hotel has taken some new and different angles. I found myself similarly creating stories of the people within the hotel on our visit.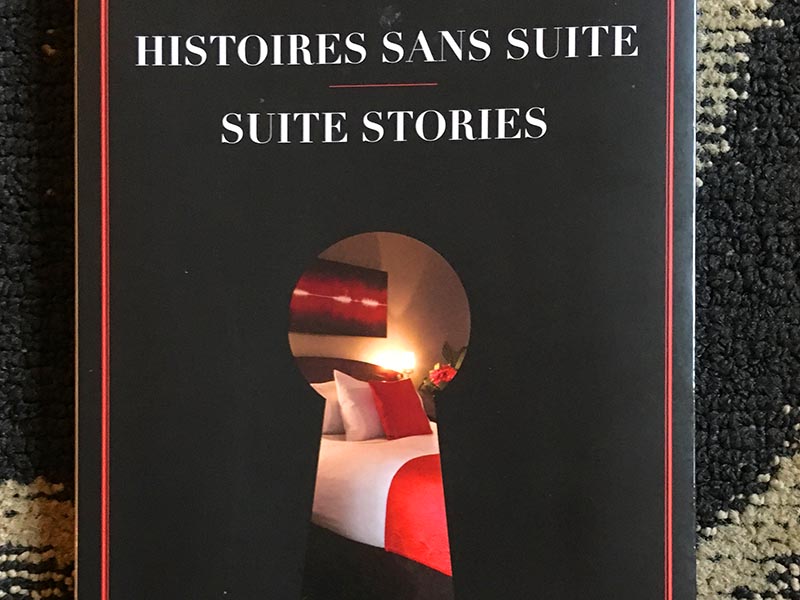 The Art Work.
The Body and Soul Collection of Jean-Claude Poitras' are found on each floor as you emerge from each elevator. When you scan the QR code next to each, a the accompanying music by composer François Dompierr and violinist, Angèle Dubeau, creates the atmosphere.This becomes a unique portable digital guide to the artwork and encourages guest to "Indulge your imagination" and immerse yourself in a fresh new type of stay, through unique and unprecedented experiences.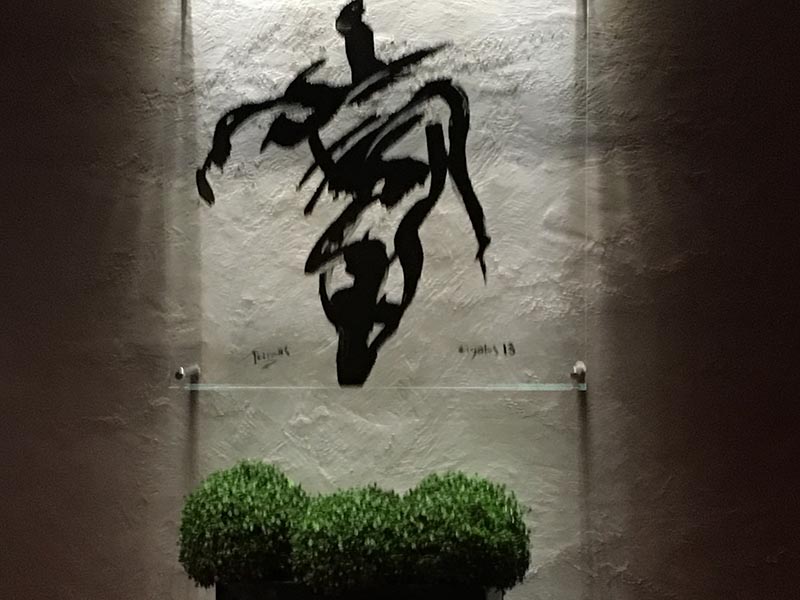 Is the hotel more than its marketing?
Categorically yes. They provide guests with experiences and very good ones at that, and they are inclusive. They back this all up with being a stunning and luxurious 4 Star Diamond Hotel, with a delightful Golden Key Concierge and a seemless approach to our well being. Recommended? Absolutely.
Address: 
414 Rue Saint Sulpice, Montréal, QC H2Y 2V5
Gordon and I thoroughly enjoyed working with 
Le Saint-Sulpice Hotel Montreal
and thank them for this opportunity to share an amazing hotel and innovative marketing strategy.