Jalan Alor, Kuala Lumpur
Jalan Alor is in effect Kuala Lumpur's food kitchen. With the very diverse cultural mix that makes up Kuala Lumpur it stands to reason that the street food will be exceptional and that hawkers will abound. This is definitely the case and nowhere in this city is it more obvious than in Jalan Alor, an entire street(s) full of street food.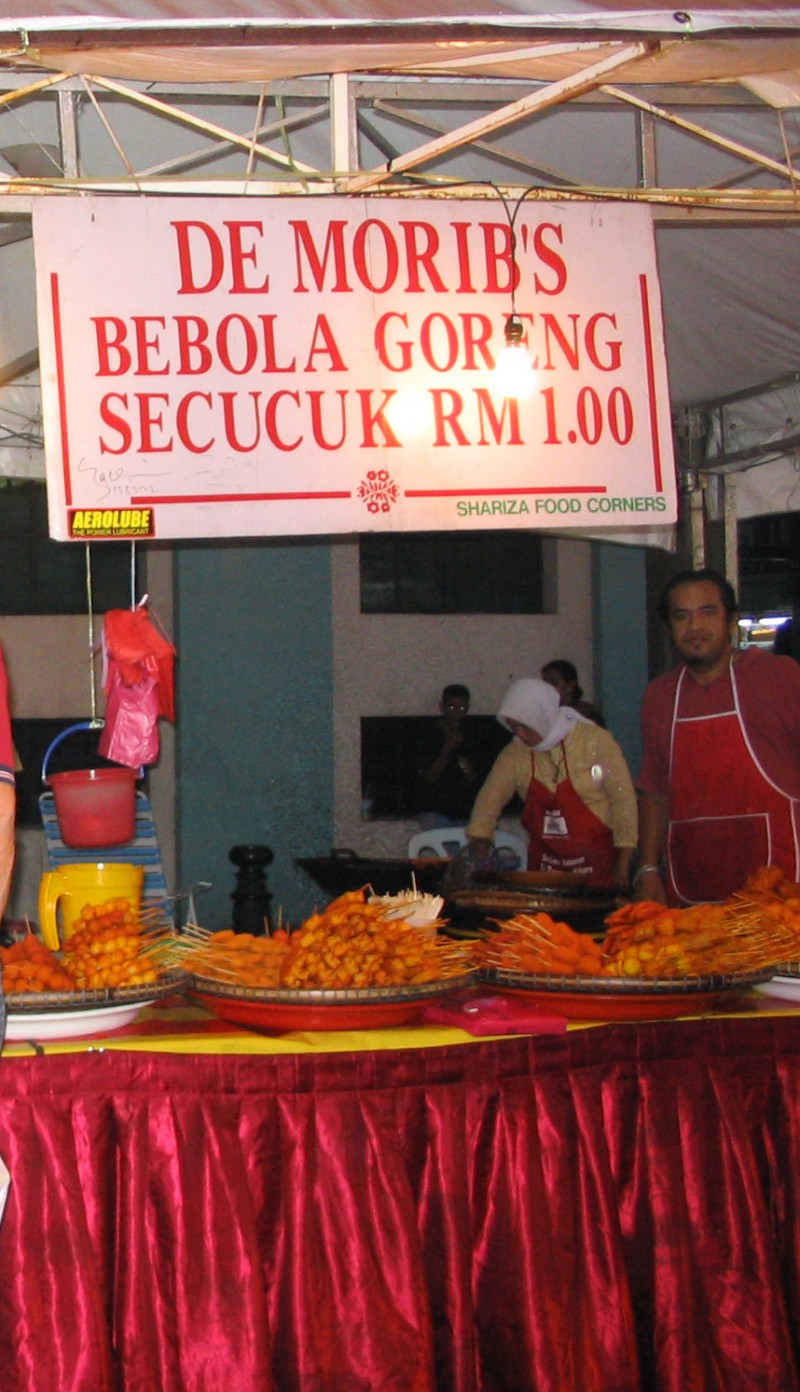 We liked Jalan Alor in Kuala Lumpur because it was so alive. There were red Chinese lights everywhere, brightly coloured plastic chairs and tables and food stalls lined the road. It is noisy, colourful, loud, and has some of the best smells coming from all of the huge woks being tossed around by these master chefs. The beauty of this food is the freshness and the quick simplicity of the cooking.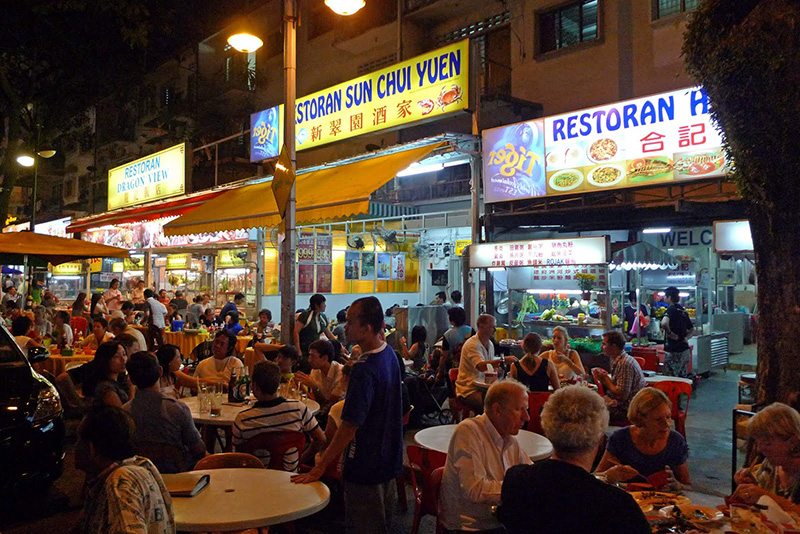 Of course there have been complaints that the Jalan Alor has become commericalised but if the locals still keep going there, well I am just putting it out there, that they just may know what they are talking about.
Jalan Alor in Kuala Lumpur sprawls along Jln Alor, just north of Jln Bukit Bintang. It is in effect a huge open-air food party, and everyone comes .. every night when it gets going at about 5pm.
Jalan Alor in Kuala Lumpur is synonymous with good food in Kuala Lumpur (KL). The street food of KL is representative of the cultures, which make up this city. This is a mix of Malay, Chinese and Indian, and Indonesian which gives rise to the diversity of food offerings in this stunning city.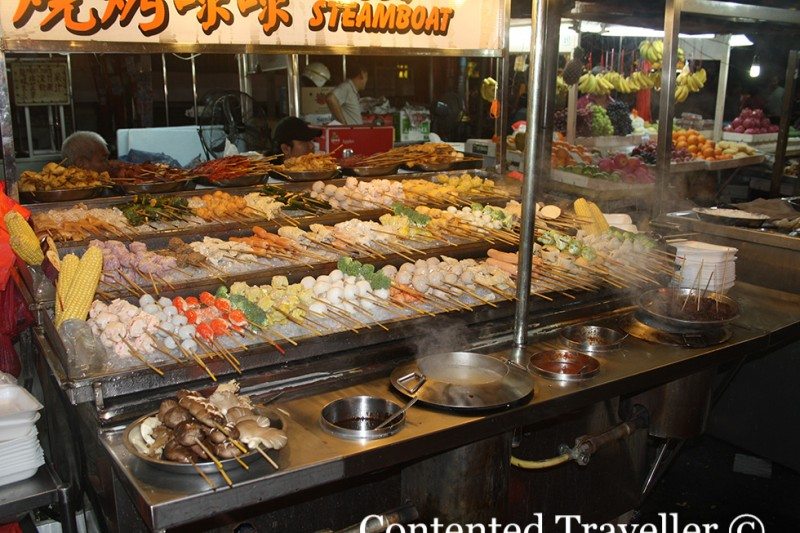 It is difficult to choose what to eat, but a rule of thumb for us is to look for the stalls where there are a lot of the local people, sitting on the little plastic chairs. They know good food and so we just ape what they do. Some of the best dishes that we tried were the kai-lan, the Chinese greens in oyster sauce, which tastes amazing. Grilled fish is found everywhere, as are satay sticks. Chicken mee in rice wine can be found at many stalls, ditto wontons. My favourite is the crispy skinned duck.
The food mostly follows the principle of sweet, sour, salty and bitter and is very reliant on using many spices and also coconut milk, lemon grass, kaffir lime, tamarind, ginger and galangal. How can you go wrong? The woks are enormous and the deftness shown by the cooks is astounding. Fresh produce is prepped and ready to throw into these and then the dashes of this and that are added.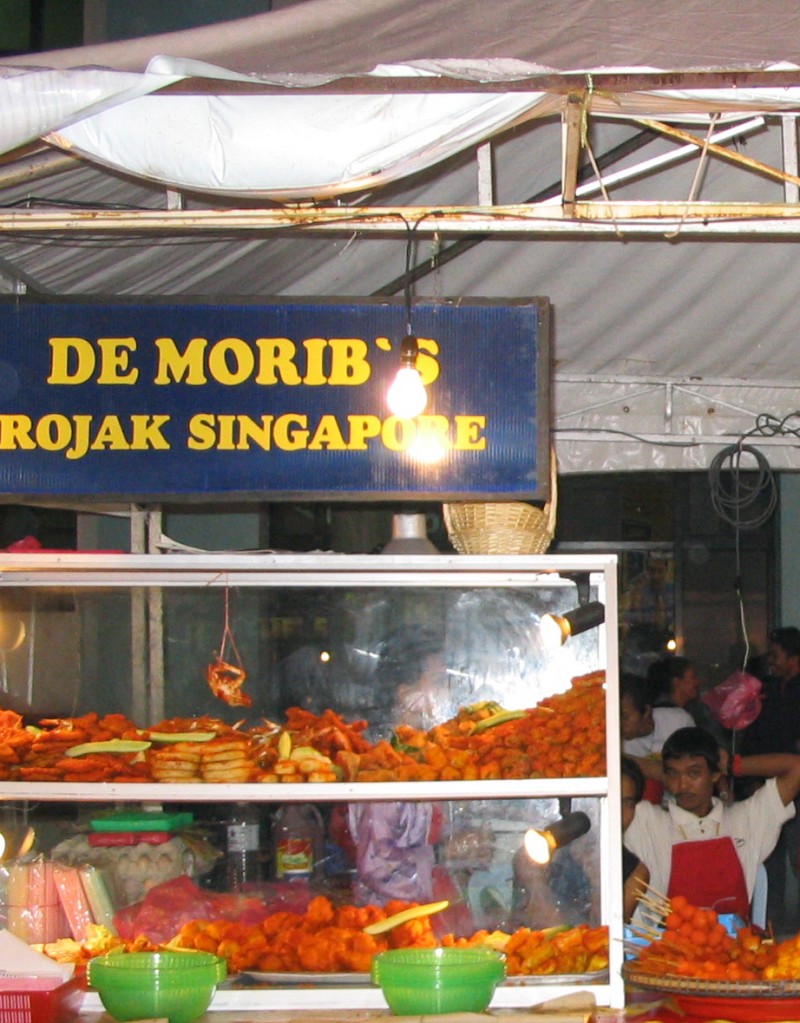 Food all over Malaysia is exceptionally good. Beef Rendang in Sabah is totally an excellent breakfast food.
The people of KL eat a lot. Food is important to them and there is no real set time for meals. It is just continuous grazing throughout the day and the night. Works for me. If you want to see all that is the cosmopolitan Kuala Lumpa then head to Jalan Alor, foodies paradise.