Just 100 stone steps. Ahh.. Florence Italy our travel story
A barrage of emailed questions had been more than satisfactorily answered about our impending trip to Florence. Except one. After an interminably long flight, we arrived in Florence at about midnight. We had found what sounded like the ideal apartment in an old patrician mansion in Florence. It was a very conscious decision to stay in a very central position and this was. Our apartment was situated  between the Duomo and Santa Croce and Santa  Miniato and all within walking distance of everything. Florence as we found out, is a very easy place to get around.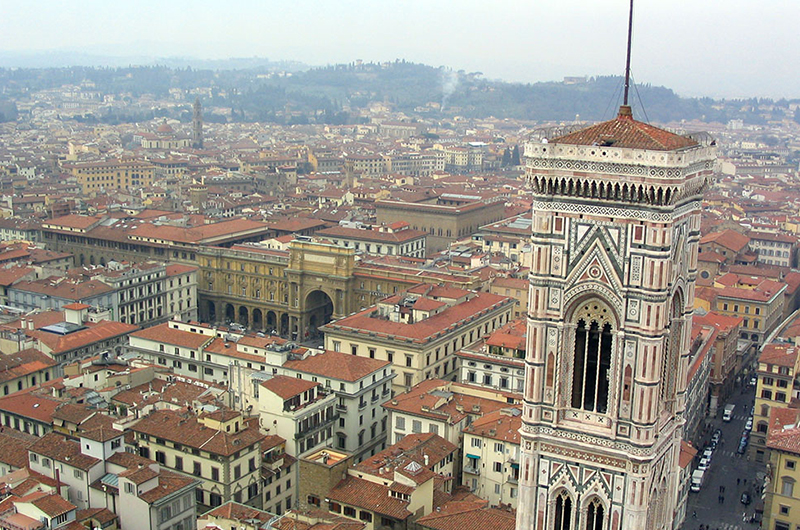 The question answered! in Florence, our travel story
We met our lovely host at the grand big old doors. She said, "You might like to leave your bags here, we have a short climb". The unanswered question at last.  "How short? I asked. "Oh, but 100 stone steps". I knew it. However I thought I can do this. The trouble was being 5 foot 2 and the rise of each step being about a foot, 100 steps is a cardiac arrest experience – and would have been, regardless of height or fitness, truth be told.
I did make it to the apartment and after about an hour I was able to determine a few things – I could now breathe relatively normally and when I had a heart attack, I knew that the ambulance would not get up the stairs to save me anyhow, and I was not fit at all. My partner had to go down to get my bag and bring it up the 100 stone steps, and then after sucking on oxygen, back to get his and up the 100 stone steps, again.

I rang my mother in Australia to say I would  never see her again. I was never ever going to be able to go back down again, but that I had had a good life.
However we sat out on the balcony at 2am in the morning, drinking wine with a full moon providing optimum viewing of the Duomo to our left and Santa Croce to our right, and both at eye level with the steeples. We looked down a long way to our own little piazza with its bakery, deli, veggie shop, news agency and Irish pub. If this was the price to be paid for the 100 stone steps, well so be it. We were in Florence, in Italy and we were very happy.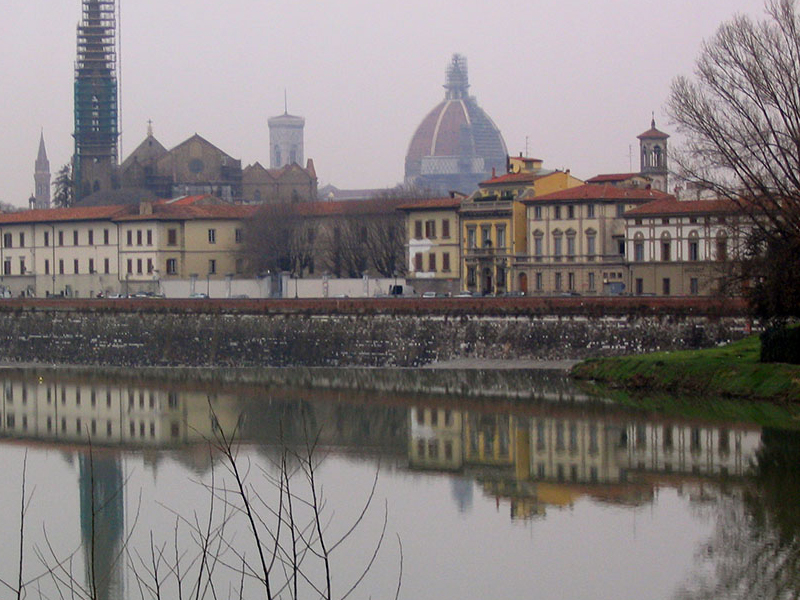 Was it worth it?
Amazingly, I did go down the 100 stone steps, as jet lag kicked in a few hours after we finished the bottle of wine.  So we got up and started wandering the streets as all of the bakers were opening and the people were starting to go about their business. We walked through cobbled lanes, though piazzas and to the River Arno and over the various bridges, and we were able to hear and see and smell Florence awaken. This was such an experience.
The beauty of our own little apartment was also its idiosyncrasies. The power did go off, at really interesting times, and had to be relit, and the shower certainly had a mind of its own, and we won't even talk about the stove, but heh, we were in Florence, and I wasn't going to cook anyhow, and these events added to the ambience and charm.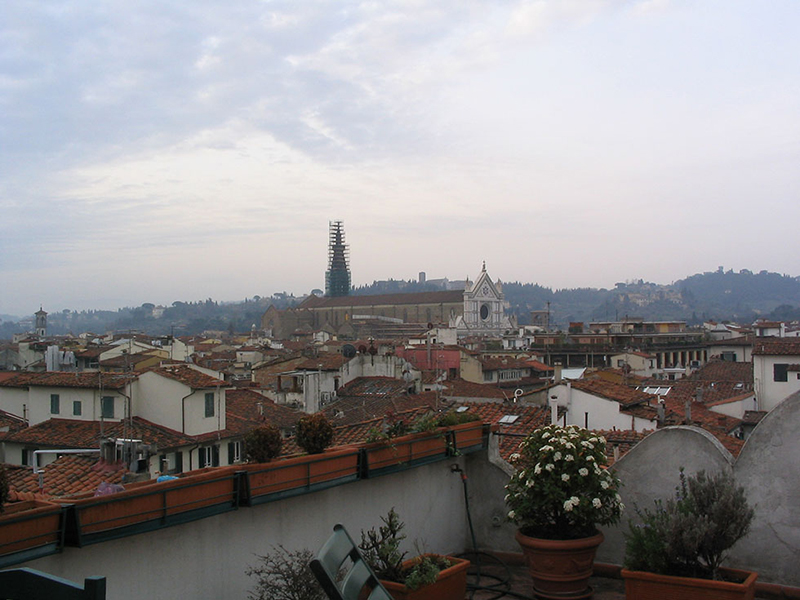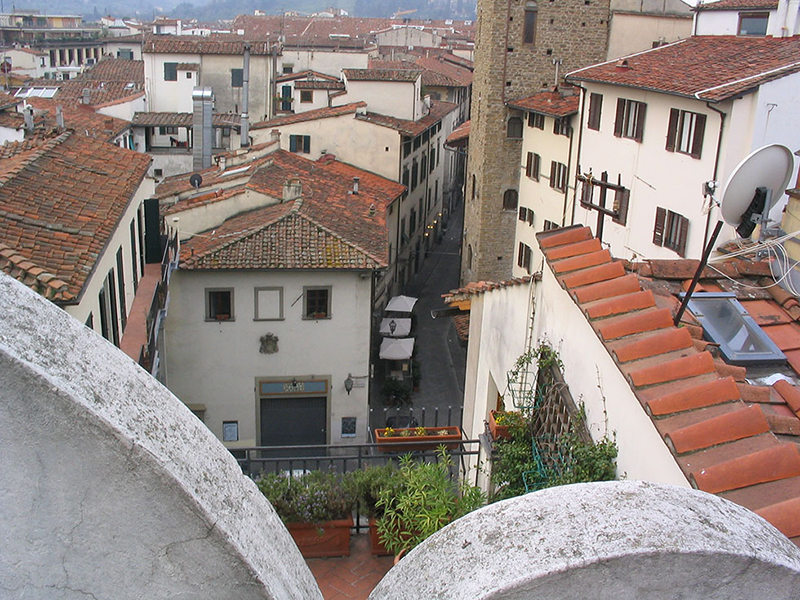 Despite the reputation that the city and its inhabitants are made of stone,we were feeling like locals, and deciding whether to stick to the story we had told our families about our inability to come down, 100 stone steps. Moreover, it was the ideal apartment – we would absolutely risk a cardiac arrest again to stay in a place steeped in history and such dignitas and auctoritas. A travel experience is all about serendipity.