When in Florence … climb to the top of the Duomo
Think Tuscany, and Florence springs to mind. Quick on the heels of that comes history, culture, art, architecture, food and a fascinating city full of places to discover.
I will unashamedly admit that we are fans. Florence is so multi layered that I am sure that no matter how many times that you go, you will still discover more and more to keep you enamored.
Duomo in Florence
The absolutely magnificent Duomo in Florence is visible from nearly everywhere as is Giotto's Bell Tower. To get a really good view of all of the red terracotta roofs of Florence and the overview of the city, there is no better way than to climb to the top of the cupola.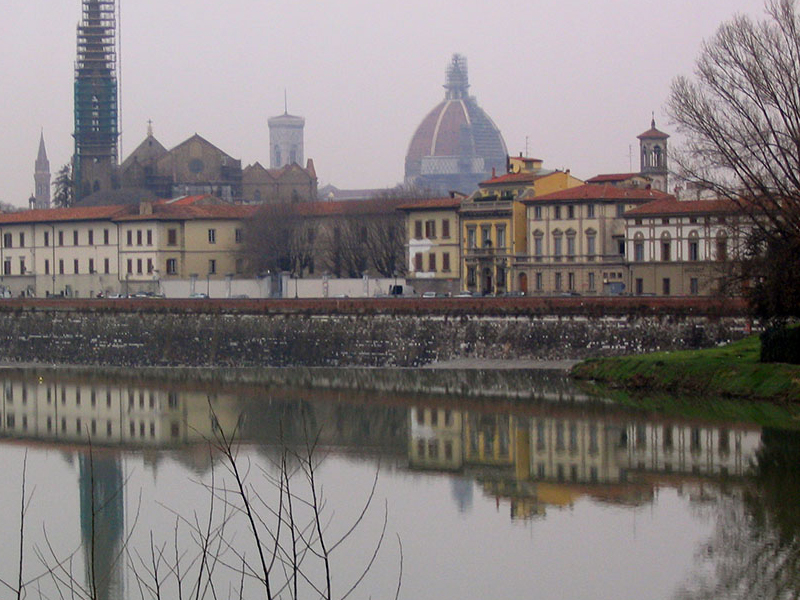 About the Duomo in Florence, Italy
The Duomo was built by Filippo Brunelleschi in 1418. The dome is egg-shaped and was made without scaffolding. The raising of this dome, the largest in the world in its time, was a huge architectural feat.
At the base of the dome, Baccio d'Agnolo began adding a balcony in 1507. One of the eight sides was finished by 1515, when someone names Michelangelo was asked his esteemed opinion. He replied, "It looks like a cricket cage." Work was immediately halted, and to this day the other seven sides remain rough brick.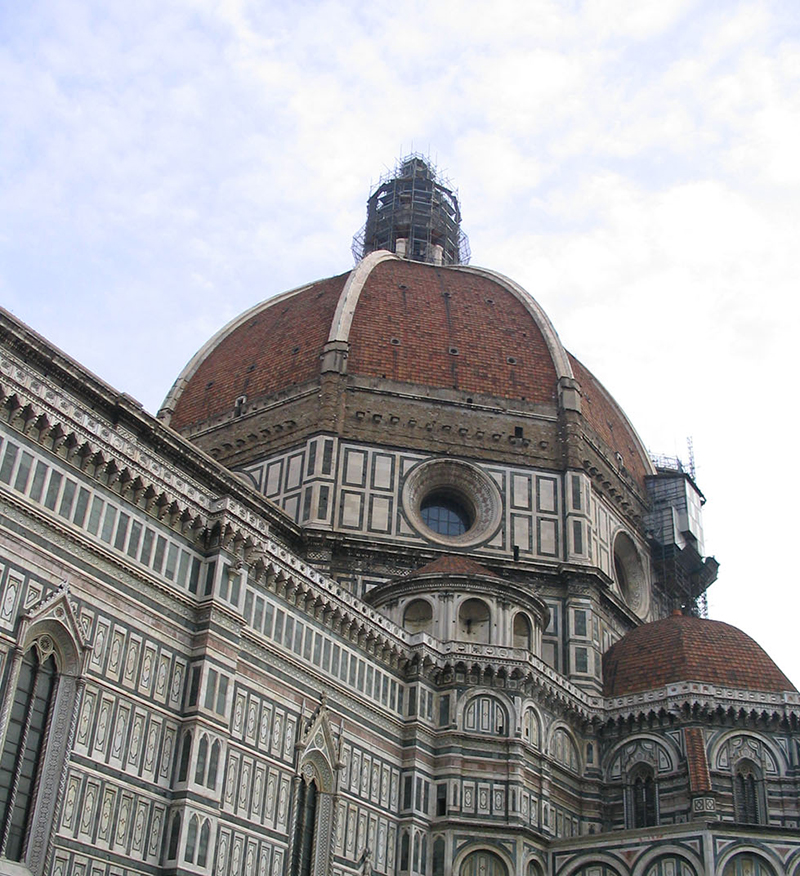 Climbing to the top of the Duomo in Florence
The Duomo is an architectural marvel and is visually stunning. We knew the stairway consisted of 463 steps and was a steep climb. What we found out however was that the steps were of varying sizes and unusual spirals and quite low head space. You then come to the open section to look down upon the Church for a while, before ascending up the rest of the steps. Whilst I had handled the steps very well, I did not handle the wide vacant space where the viewing platform ran narrowly around the edge.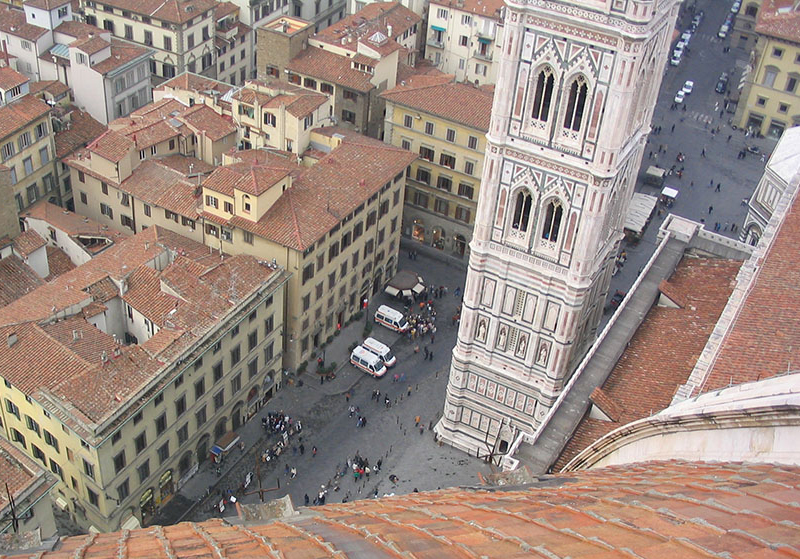 Have a head for heights
This is where Gordon and I parted ways. He went up and I fought my way against the crowds on the tiny stairwell to get the hell out of there. Luckily I got to see these magnificent photos after. So claustrophobics beware and those with a slight fear of height be warned. However if you do  want to climb to the top of the Duomo you will not be disappointed.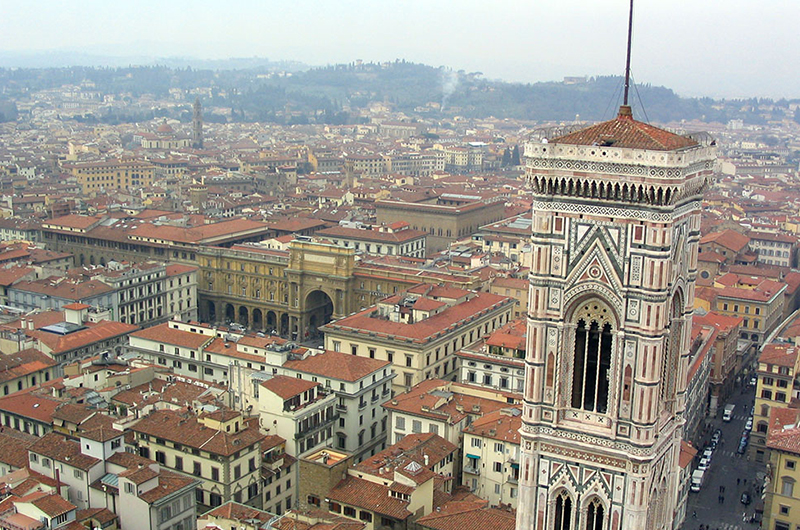 In saying that the Duomo can be well and truly admired from the ground level inside and out. The views from the top however do the give the best view of this Tuscan city and a magnificent view of Giotto's Bell Tower. The 360 degree views allow you to see many of Florence's great landmarks.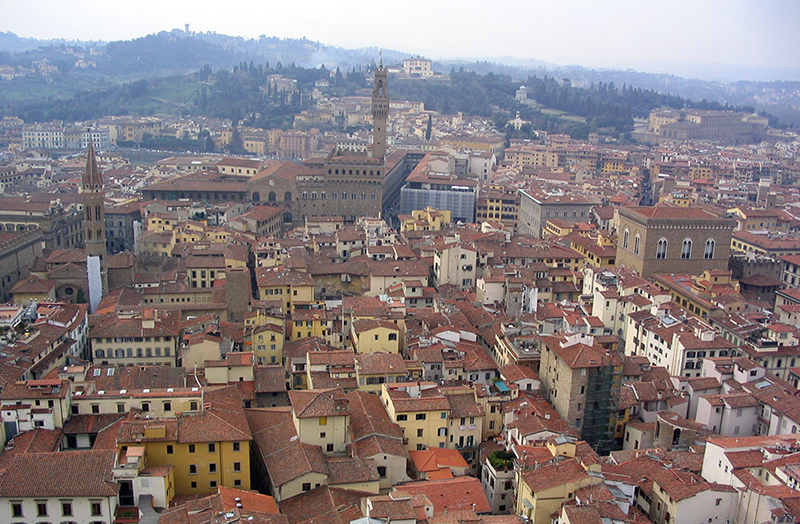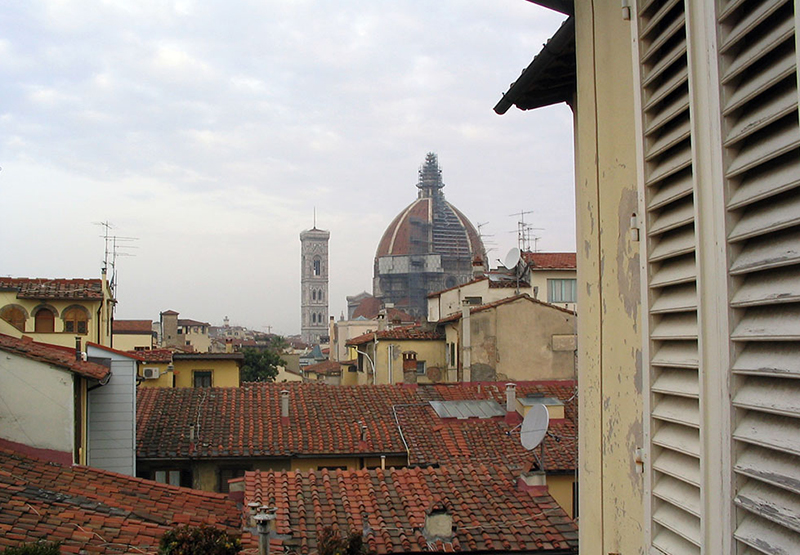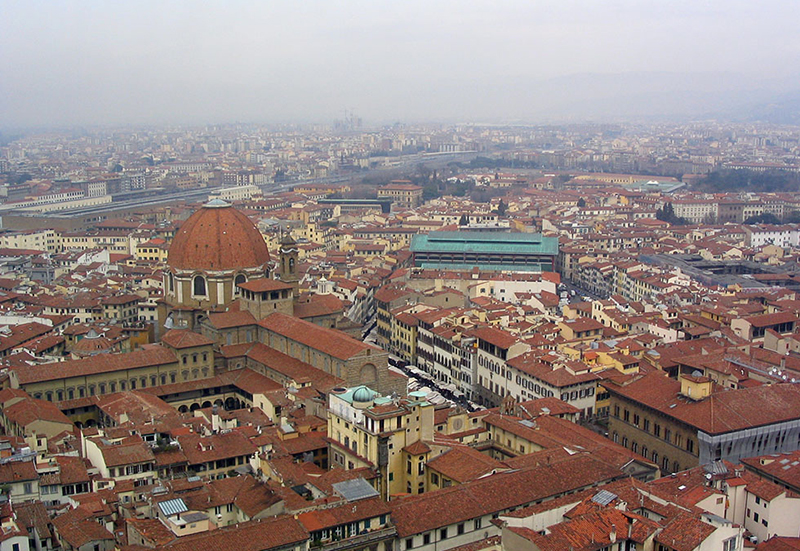 So when in Florence, climb to the top of the Duomo  you won't be disappointed.