Kecak Fire Dance Uluwatu Temple Bali
The Kecak Fire Dance is a very exciting experience in a superb and very spiritual location in Bali – the Land of the Gods ..and apparently some demons as well.
This dance is based on the famous epic Hindu story of the Ramayana. Set at the stunning Uluwatu Temple known as Pura Luhur, the dance attracts visitors from around the world. The temple itself is of great spiritual importance to the people of Bali, as it is one of Bali's sacred directional temples protecting the island from evil spirits in the southwest.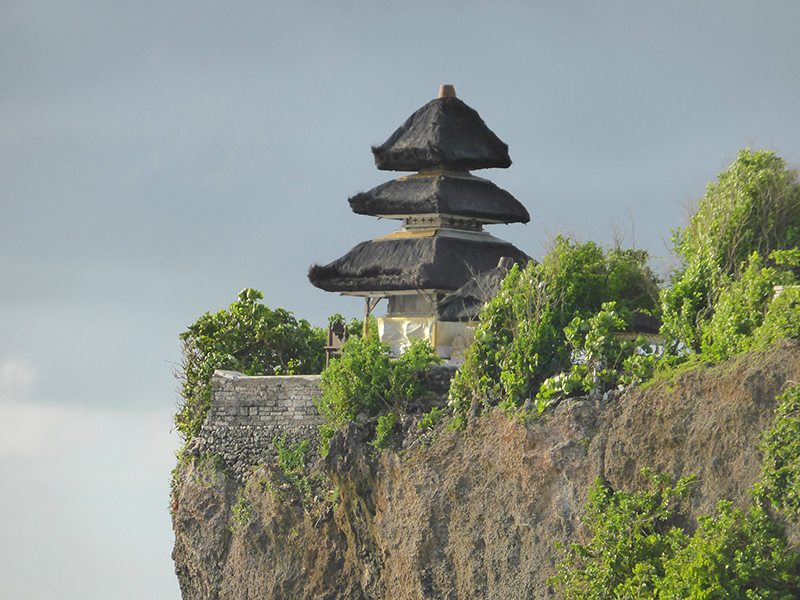 The villagers from Uluwatu recreate this story, and the chanting is intoxicating and this is where the name kecak comes from. Kecak is an old Balinese ritual also called the sanghyang , but it is now an adaptation of this trance dance. It is actually the repetitive and quite bewitching chanting that keeps people coming to see this performance.. There are no musical instruments. Instead, you have a chorus of the men chanting and providing sound effects.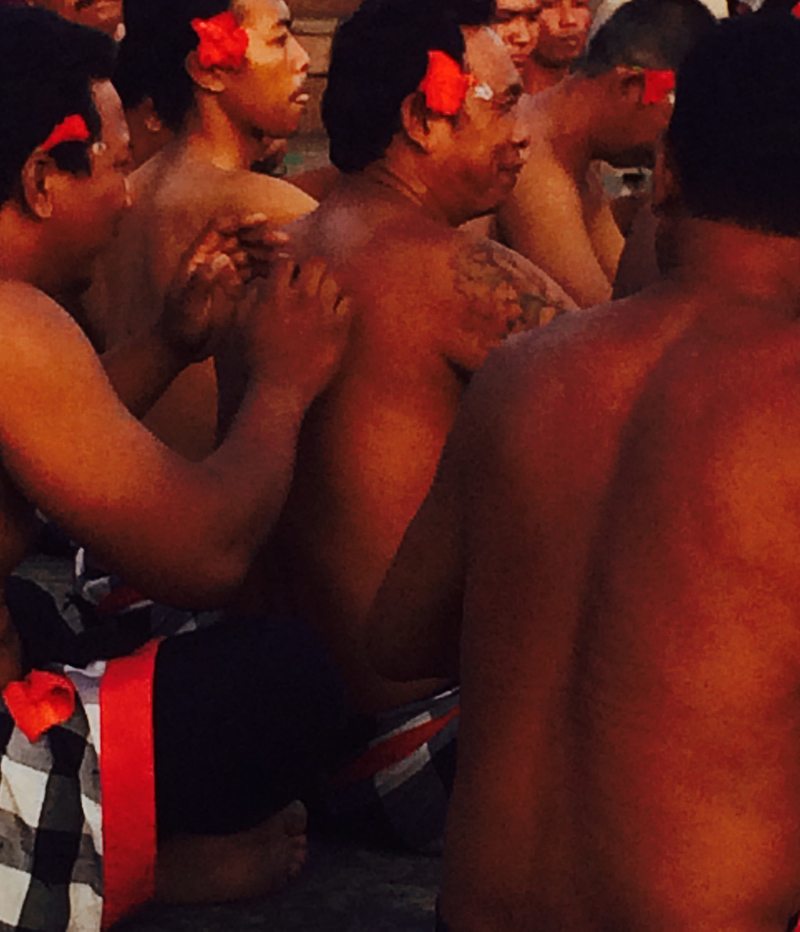 It was in the 1930's that a German visitor made the sanghyang into the more familiar kecak performance we now see today. It sounds like "chak.er… chak.er… chak…er" as bare-chested men sit in a circle and repeat these words, with some lead chanters changing the rhythm as the story unfolds.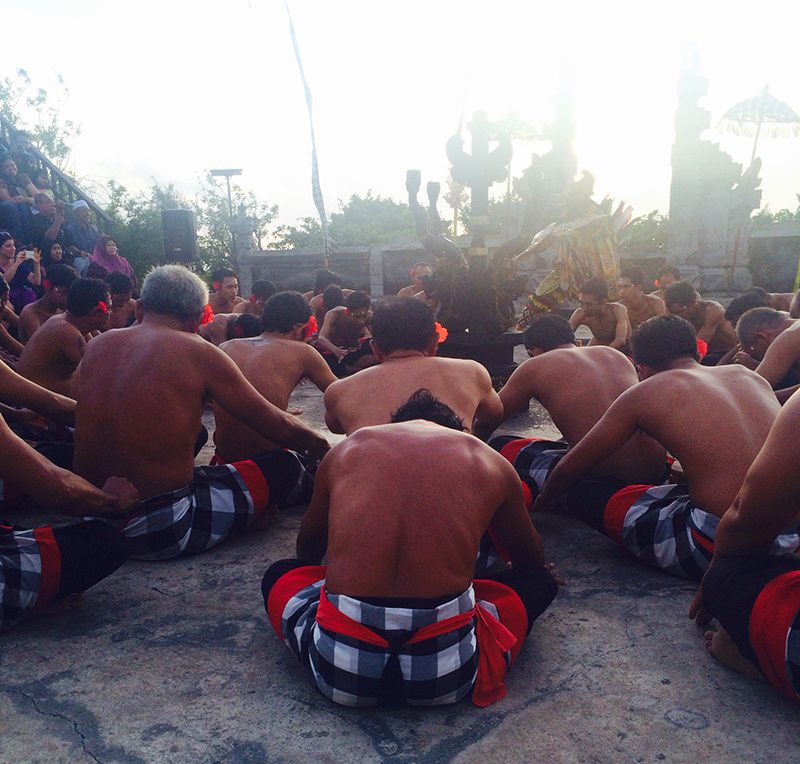 The Story
The performance is about Rama and Sita, where Sita is stolen from her husband Rama by a demon. Throughout the chanting and the play, it shows how the young prince and his brother must overcome a lot of hurdles to rescue her. There is a lot more to the story, and guests are given the information as you come in. Remember that this is now a performance is strictly for the tourists, yet it is still the battle of good over evil, a very universal theme. It takes nothing away from the chanting in my opinion but do expect to sit in a constructed amphitheater and to see a lot of buses in the parking lot.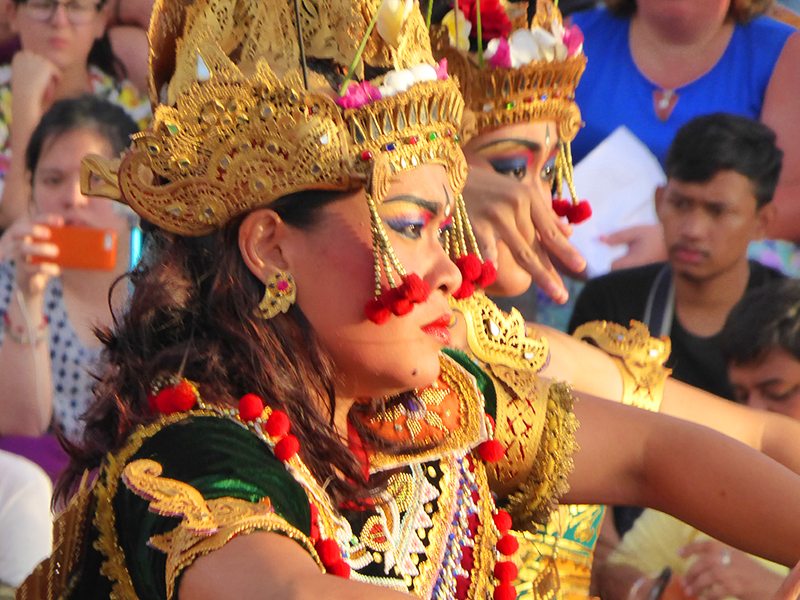 Watch and listen to a little of the Performance
The Finale
As the sun sets, the story builds to a climax when the monkey king sets fire to a castle. This is when it pays not to sit too close to the performance space. The performers use very liberal doses of kerosene on the coconut husks and this will not only choke you, but when the demon monkey king sets fire to this, and the winds pick up, well the fire goes everywhere ..literally.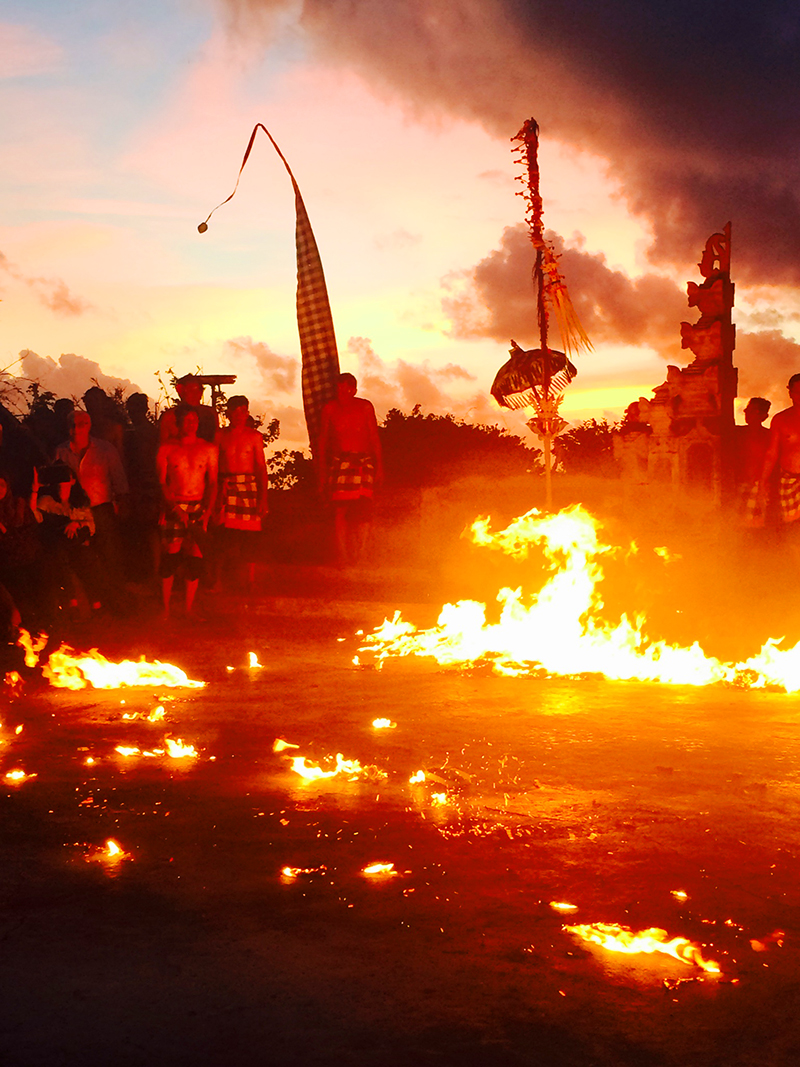 As the story has reached its conclusion, there is now audience interaction. Some red headed Australian was picked to dance with the devil …go figure.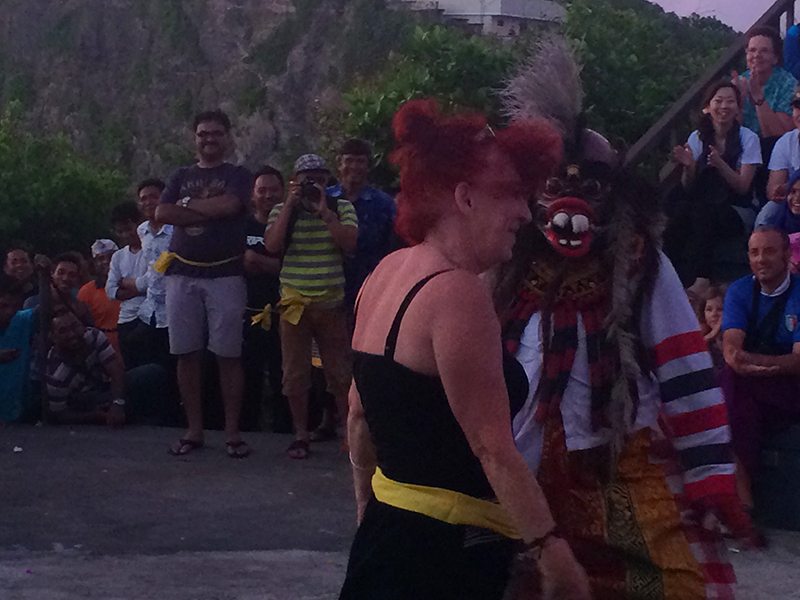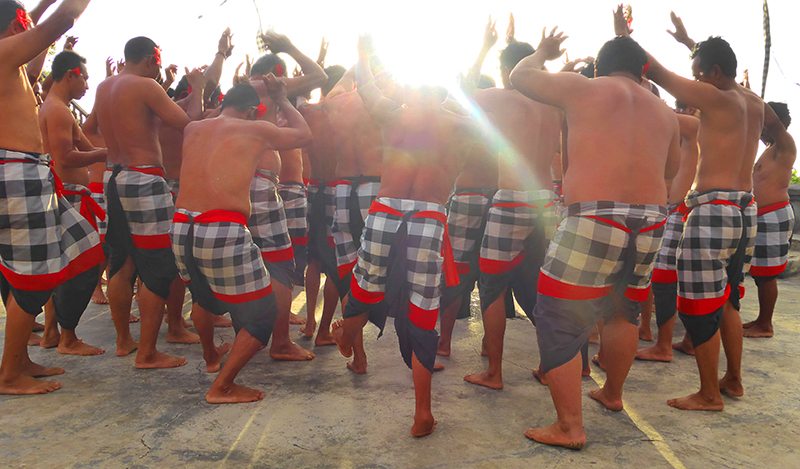 Thank you to Conrad Bali for this amazing experience.