When the sun sets on the city and the lights come on, Kyoto becomes arguably even more enchanting. There appears to be a special colour that descends on this already stunning city. Whether it is the way the moonlight shines on the city, or the years of history and culture that permeate the air, it is difficult not to be spellbound by this ancient capital city of Japan.
Kyoto was the imperial capital of Japan for more than 1,000 years, from 794 through until 1869.  Kyoto is a highly historic and cultural centre. The temples abound, the Shinto Shrines are all around and Kyoto oozes total charm. The people are welcoming, the food is outstanding, and the city just continues to beckon travellers from afar. Kyoto is a place of quiet temples, sublime gardens, colourful shrines and geisha's walking the streets.
Kyoto is a city of seasons, eating bringing a new face to the old imperial capital. It is also a city that changes during a single day and we believe that these photographs show that – Kyoto enchanting at night.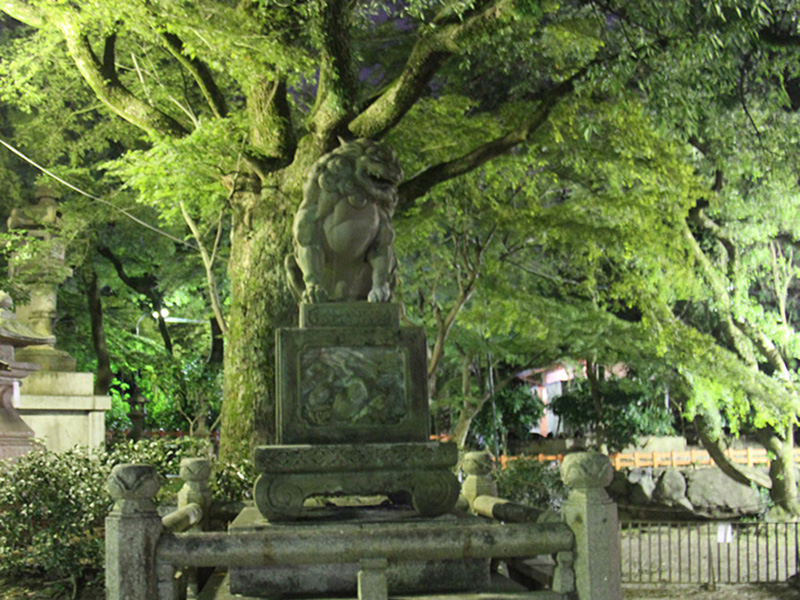 Etiquette when Visiting Japan
Before going to Japan it pays to understand the culture and the etiquette you should observe as visitors. Read about it here.
Flights to Japan
Skyscanner compares all airlines and booking sites to get the cheapest fares for you yo Japan. To find the flight to best suit your trip to Japan click on this Skyscanner flight link
Getting to Kyoto
Getting from Tokyo to Kyoto  or Osaka to Kyoto, or from anywhere in Japan is easy with the Japan Rail Pass. You should take the Shinkansen Hikari train from either Tokyo Station or Shinagawa Station in central Tokyo, and arrive at Kyoto Station. Three trains run on the Tokaido Shinkansen line: Nozomi, Hikari, and Kodama.
Try One Night in Kyoto
Immerse yourself in traditional Japan with an unforgettable evening of delights in Kyoto
Witness a traditional Japanese dance performed by an actual Japanese maiko as you enjoy a kaiseki dinner
Enjoy the beautiful garden and the red forest of Shozan Resort in the landscape of Takagamine
View the spectacular mountainside at Higashiyama Sanjo Park
A professional Japanese tour guide service is available on board for an authentic experience (note that no English service is provided)
All details of this tour are here.
Where to stay in Kyoto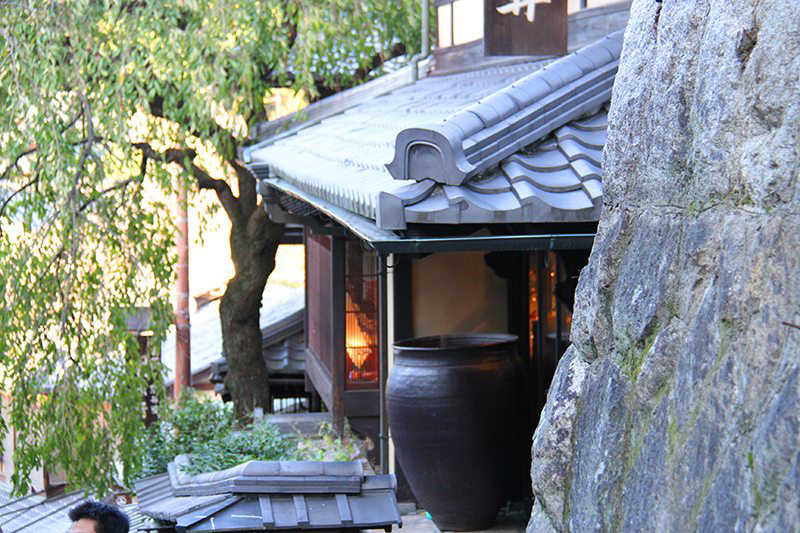 Momijiya Bekkan Kawa no Iori
Umegahata Takao, Ukyo-ku,
This ryokan is set between the mountains on the bank of a river. Slightly outside of the city, it is what Japan is all about. Read about staying in a ryokan, a traditional Japanese inn. Read latest Trip Advisor Reviews and get the latest prices here.
APA Hotel Kyoto-Ekimae
806 Minami Fudodocho Shiokoji-sagaru, Shimogyo-ku,
The hotel is centrally located, and is very convenient for travellers, just a few blocks from Kyoto main train station. Read latest Trip Advisor Reviews and get the latest prices here.
Hotel Honnoji
522 Shimohonnoji Teramaemachi, Oike-kudaru, Teramachidori,
Great location, budget hotel/ryokan. Read latest Trip Advisor Reviews and get the latest prices here.
Centurion Cabin & Spa Kyoto
Great location as well, right on major street with tons of shopping and close to train station, with sauna and Jacuzzi. Read latest Trip Advisor Reviews and get the latest prices here.
The following photos show what we saw on an evening stroll of Kyoto. It was 'some enchanted evening' definitely.
Kyoto enchanting at night, you judge for yourself