Listen to this Swiss Accordion Player – Emmental, Switzerland
The Emmental region of Switzerland is renowned for their hospitality and their open door policy in sharing with visitors.
This is absolutely the case. We had come from an excellent and very friendly tour of the Emmental Cheese Dairy, with much tasting of the product and headed through the stunning countryside to Wassen to meet two families. The first was the accordion makers and the next was the saddlers, which we will write about shortly.
It's easy to reach the Emmental by public transport. The Emmental is linked by a good network of regional trains and buses. Burgdorf, Emmental's largest city, is only a 15 minute train ride from Bern.

For travel schedules, train tickets and other Swiss railway services (SBB), please visit their website:
www.sbb.ch.
Located in Wassen in the Emmental region of Switzerland you will find the maker and players of the Swiss Accordion also called the Schwyzerörgeli. This is a classic musical instrument used in Swiss folk music. The accordion was brought to Switzerland in the 1830s, soon after its invention in Vienna. These accordions are based on the Langnauerli, named for the Langnau in the canton Bern. The piano accordion player who is one of the actual makers of this fine instrument, showed us how the instrument is both played and the process involved in making these precision instruments. With the assistance of Barbara from Emmental Tourism who translated for us, we learnt a little more about this beautiful instrument.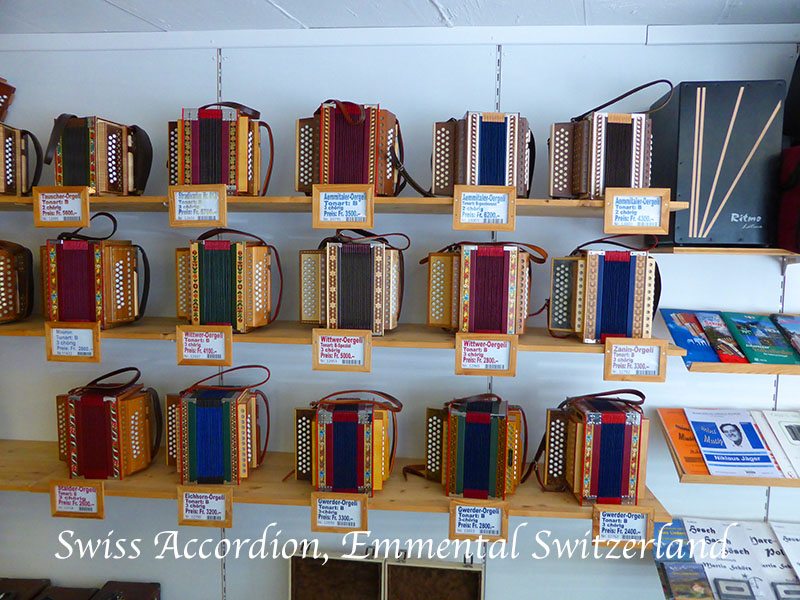 We first went to the shop in Wassen and we immediately noticed that these were not 'piano' accordions, as we know them, with the piano keys on one side. Instead the Swiss Accordion is all buttons and according to our player friend, not at all easy to play.
The second thing we did notice was the cost. These folk instruments are very expensive, some around €6000 because each is handmade in a little workshop, which has been a family run business for generations.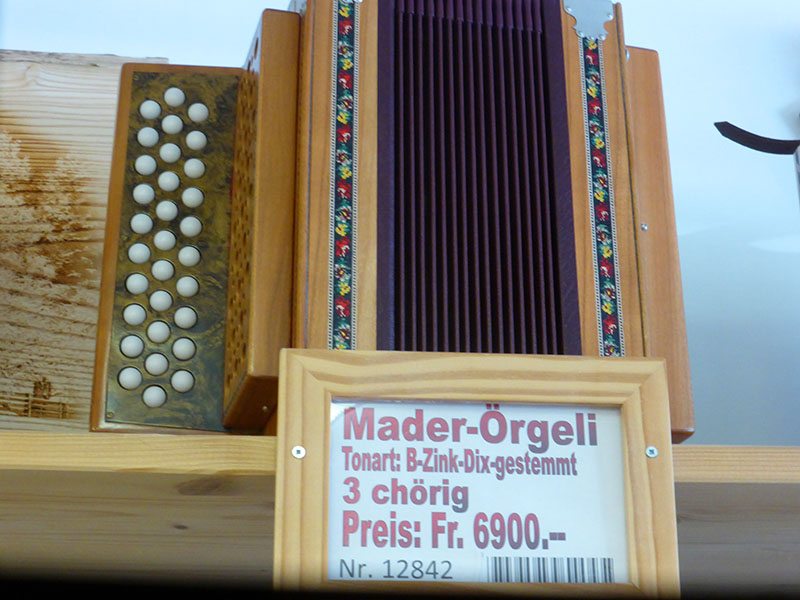 We listened in awe as he played the Swiss Accordion.
Our next stop was to see what was involved in the production of these instruments. These instruments have over 3000 pieces to them and the very small workforce each have their own particular skill in the production of them. They are labour and love intensive instruments.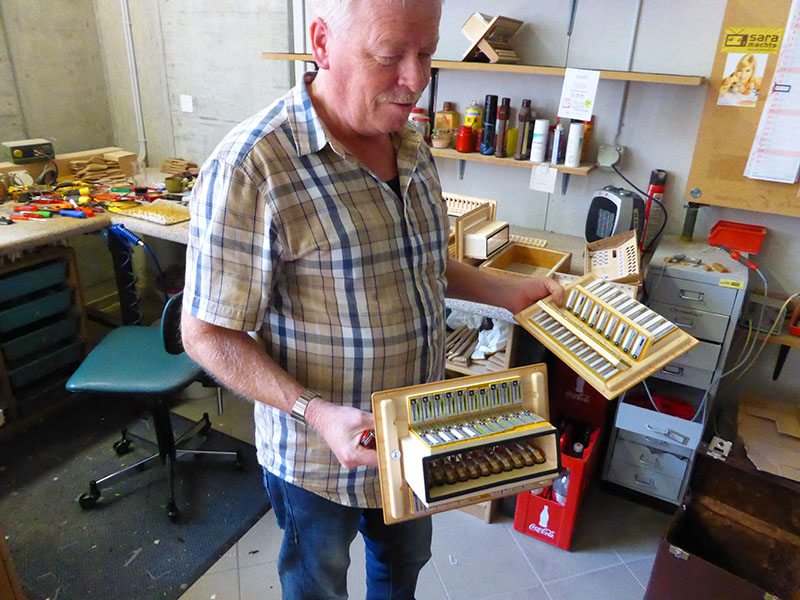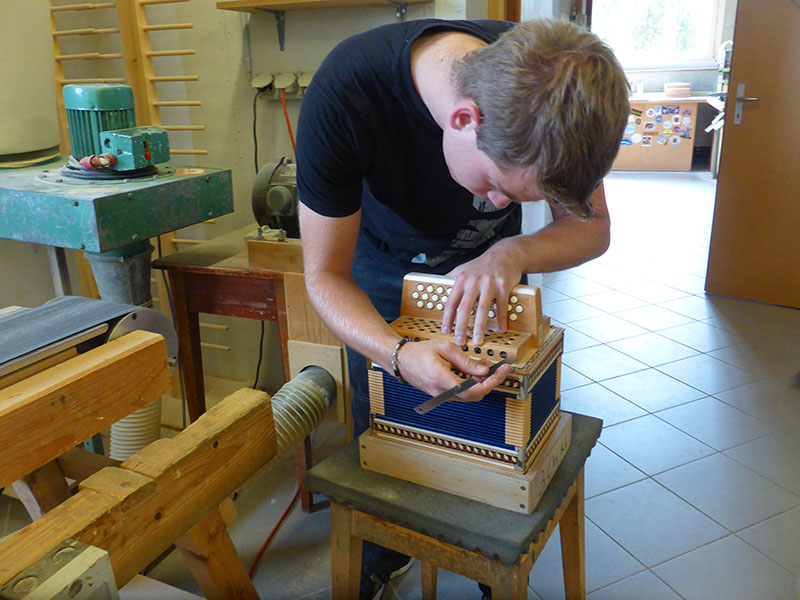 We highly recommend that you contact Emmental Toursim and experience the hospitality of the people as well as see first had how the Swiss accordion is both played and made. We really enjoyed our time.