We came from the stunning village of Wengen up the most over-packed gondola to a place called Männlichen. It is possibly a really good thing that it was so packed and that I could not see how far up in the sky we were but as I got out of the gondola and looked down I suddenly felt very ill.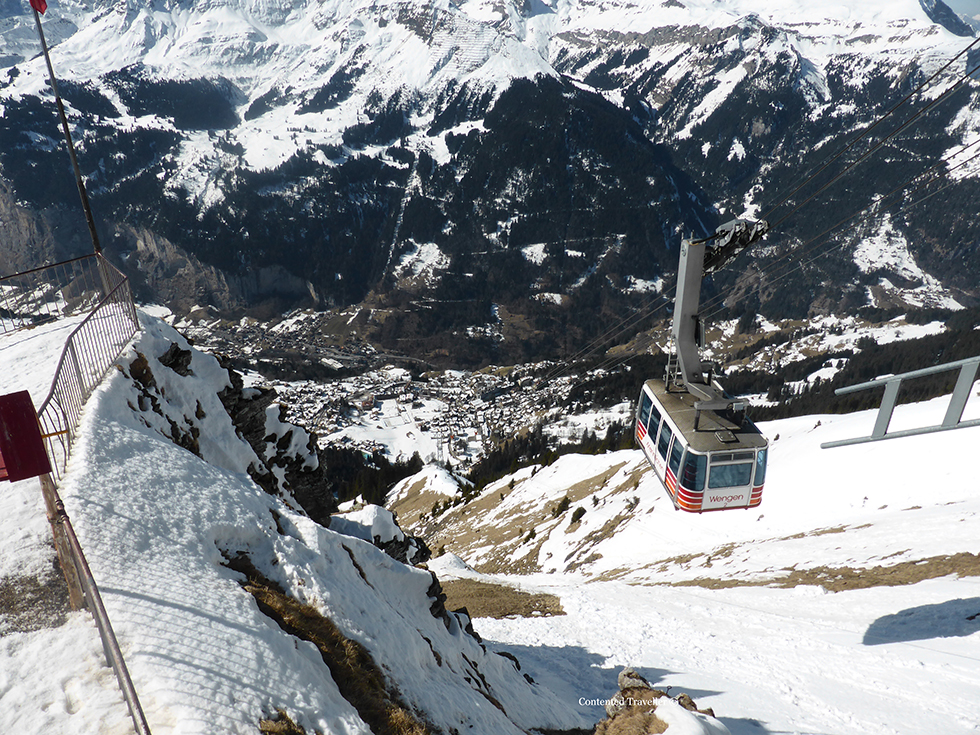 Then I turned around and looked. OMG it was so beautiful. If you have read my previous post you will know that it was a blue bird day and that all was right with the world. We walked and then we came upon what amounted to a massive party on the snow at a height of 2225metres called Männlichen surrounded by the magnificent Swiss Alps.
Where is Männlichen, Switzerland?
Männlichen is in Switzerland. It is a 2,343 metre mountain in the Swiss Alps. Männlichen can be reached from Grindelwald-Grund by Europe's gondola train or from Wengen where the scary aerial gondola is a spectacular ride and climbs over 1,000 meters to the 2,225-metre party central zone of Männlichen.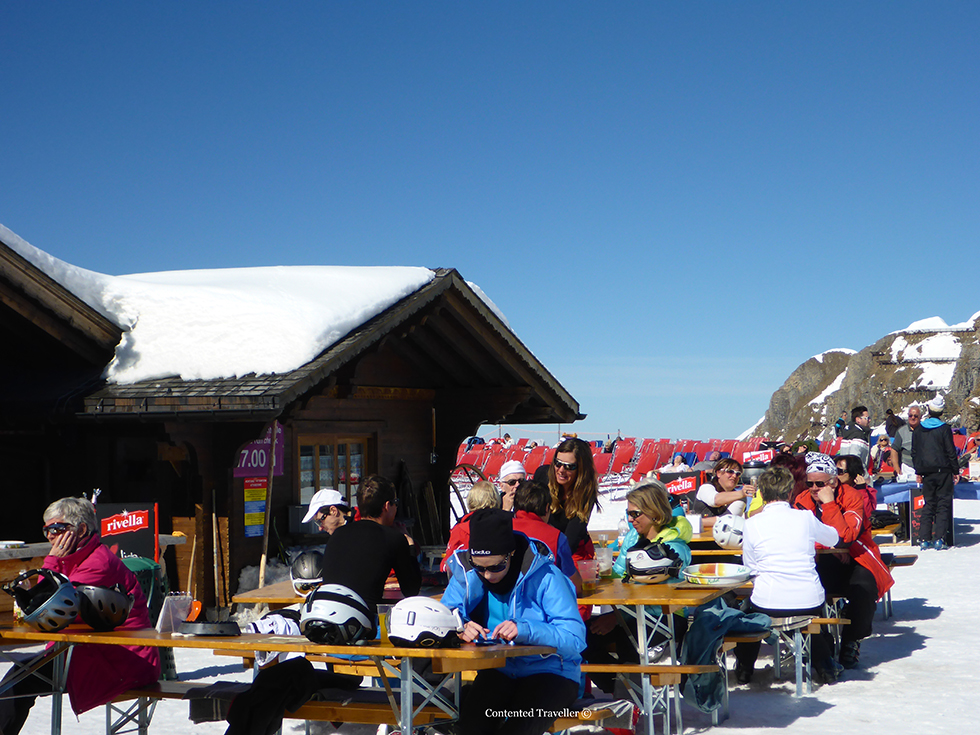 What Männlichen, Switzerland looks like
Here was a sunny terrace where a BBQ was happening, the red deck chairs against the white snow were incredible as were the picnic tables and the people eating and drinking. All of this over looked by the Swiss Alps and the Jungfrau in particular.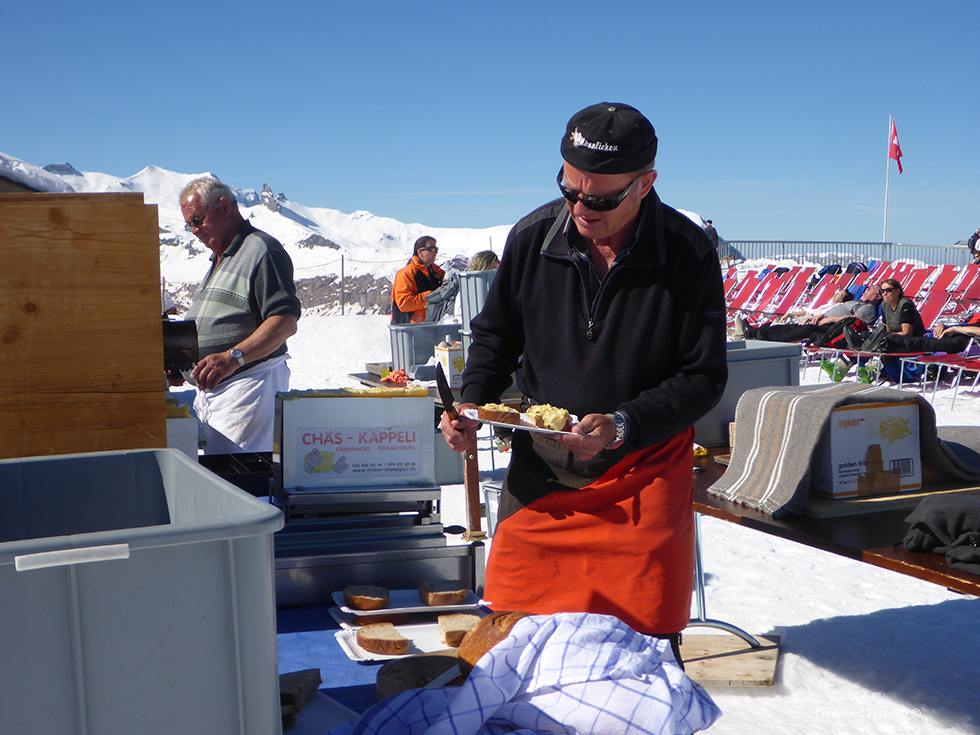 Why the Männlichen sunny terrace is the best
A helicopter and small yellow plane landed next to our party zone as they took people on flights around the Jungfrau region. Apparently the pilot of the plane is a farmer who happens to be one of the best pilots in Switzerland according to a man from Bern that I was talking to.
That was another big attraction here at Männlichen, the friendliness of the people. We were all so in awe of our natural surroundings, the smell of good food and the beers and wines whilst music played in the background that it was not hard to bond.
As an aside two excellent Australian songs by INXS and Gotye were playing.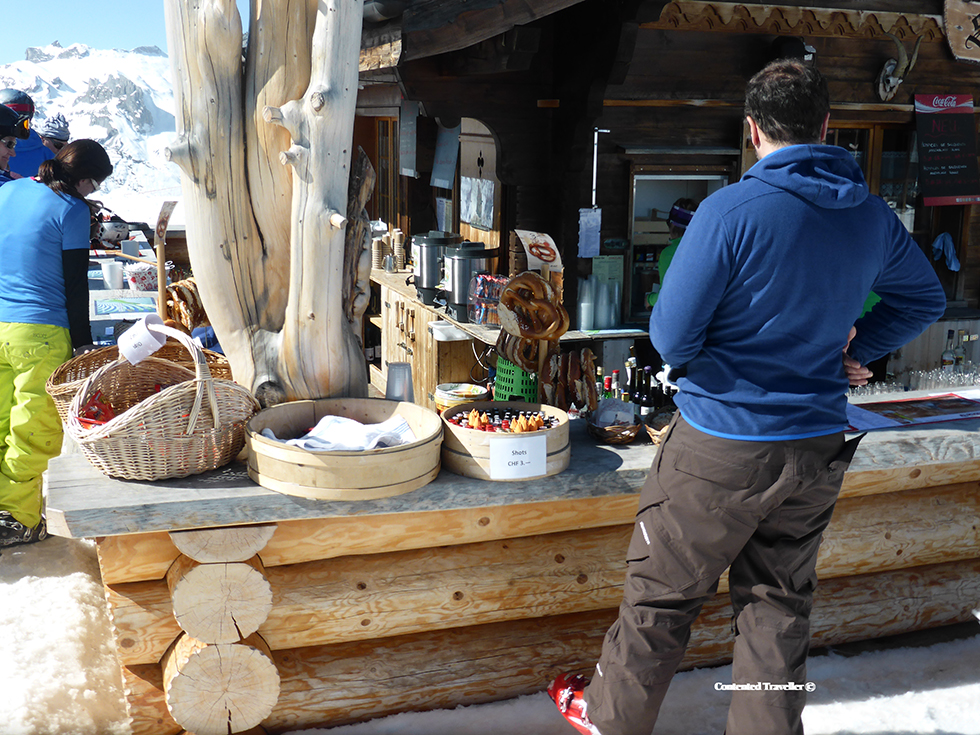 The raclette was superb, the pistes were visible, the walkers, the sledders kept us entertained while the Eiger, Jungfrau and Munch stood guard. Really tough life we are living and we are fully aware of how very lucky we are. I think all of the people on the Männlichen felt exactly the same way today.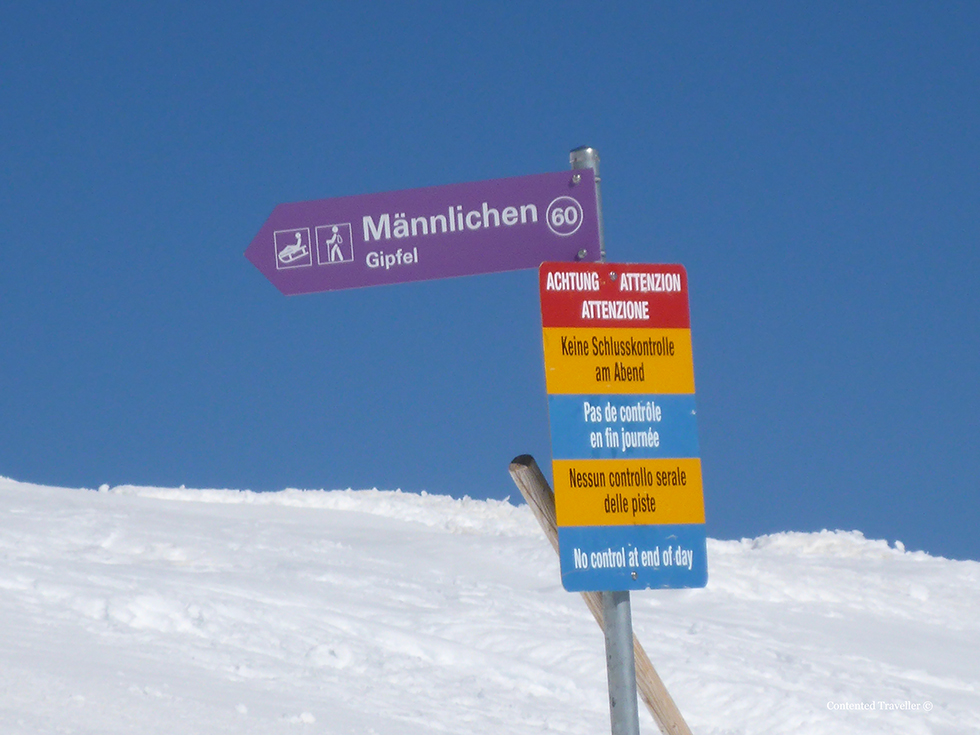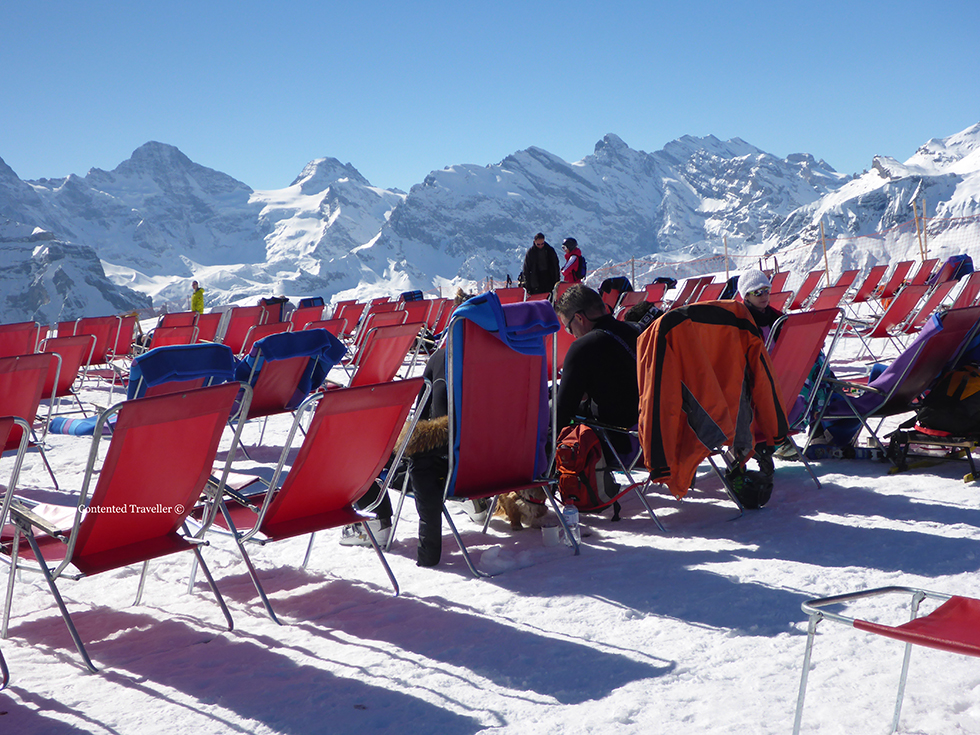 A big thank you to Jungfrau Region Marketing AG for sponsoring us in this incredible location.