Our cog train trip to the stunning Wengen Switzerland
We awoke to a blue bird day in Grindelwald, Switzerland. You know the one's that I am talking about. The sun was shining, the snow was glistening and the sky was an amazing blue. The air had a chill to it, but we could see that it would soon turn into a lovely spring day in the Swiss Alps.
To add to this idyllic picture, the surrounding mountains of Eiger, Jungfrau and Munch were standing superbly to attention and bouncing off varied colours and shapes. Yep, a great day to be alive.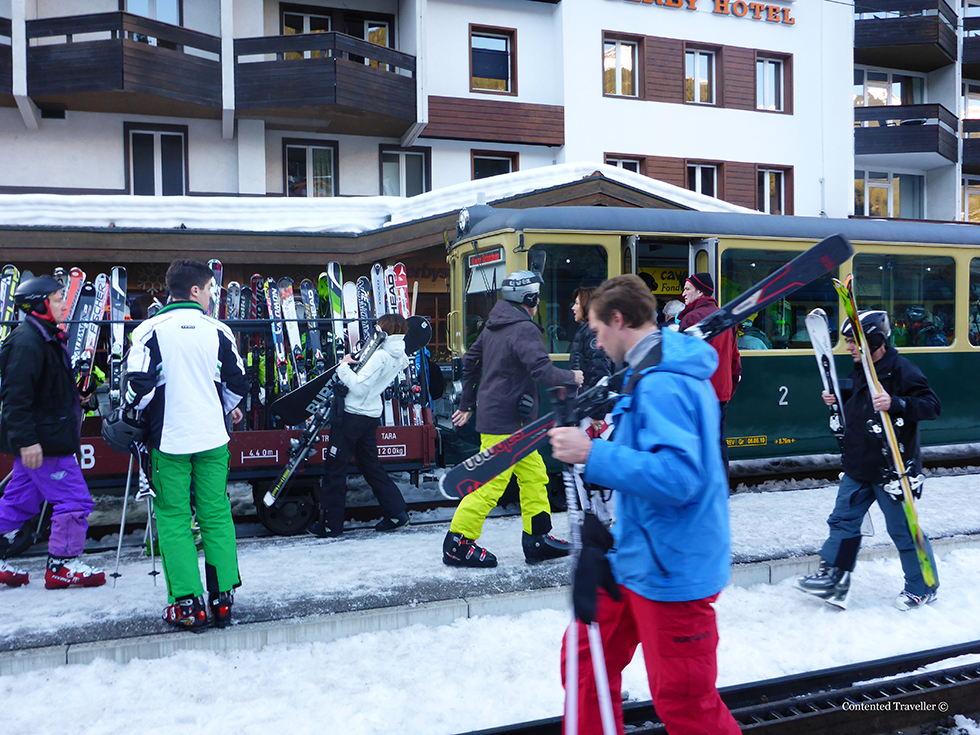 We decided to take the cogwheel train from Grindelwald to Wengen, which is another village in the Jungfrau region. We got an early start and arrived at the train station, which is conveniently located in the middle of the town, to be greeted by so many other people who obviously had a similar idea.
Who else takes the cog wheel train to Wengen, Switzerland?
Many were skiers and boarders, but there were as many walkers and sledders for which this region is renowned. It is a very common site to see people with their walking sticks going throughout the village and the snow. This is the most sensible idea that I have seen to guard against falling on the ice that inevitably forms when the sun is this vibrant but also because walking is so popular here.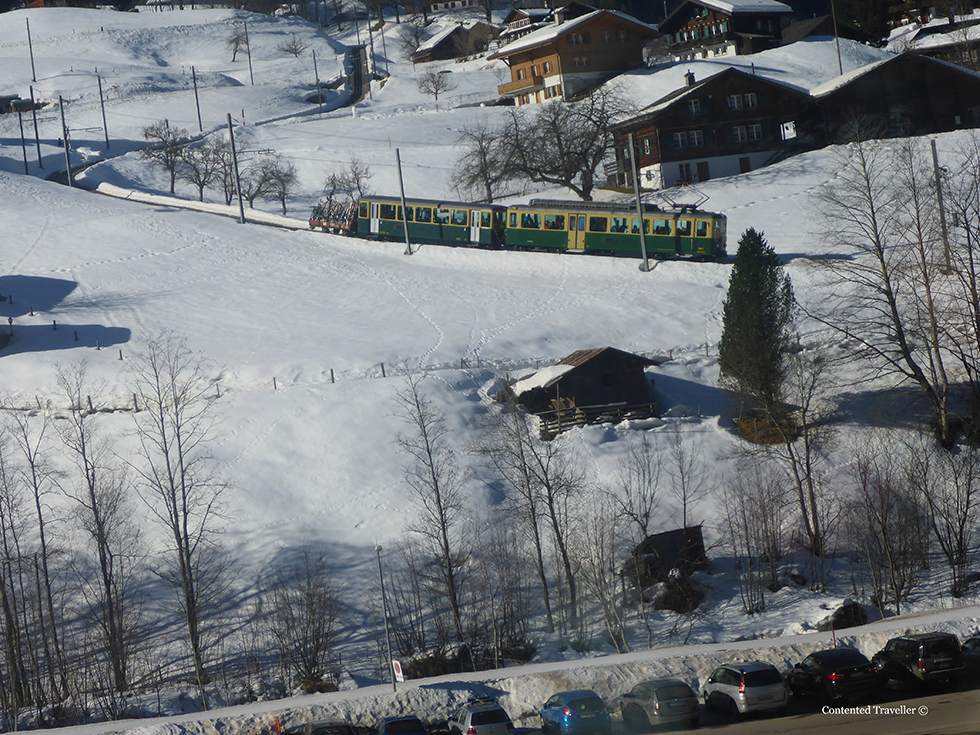 Catering for everyone
This also goes to show that ski resorts can cater for all people – not just those who ski or board, though undoubtedly skiing in Switzerland is amazing, and these are just 3 of the best places. The amount of people just walking up black runs with their poles and often with their dogs is amazing. Don't be in the slightest surprised if a dog sits next to you in a train or a gondola as that is the European way. Ditto cafes and restaurants, handbags and the one I saw being washed in a sink in the restrooms.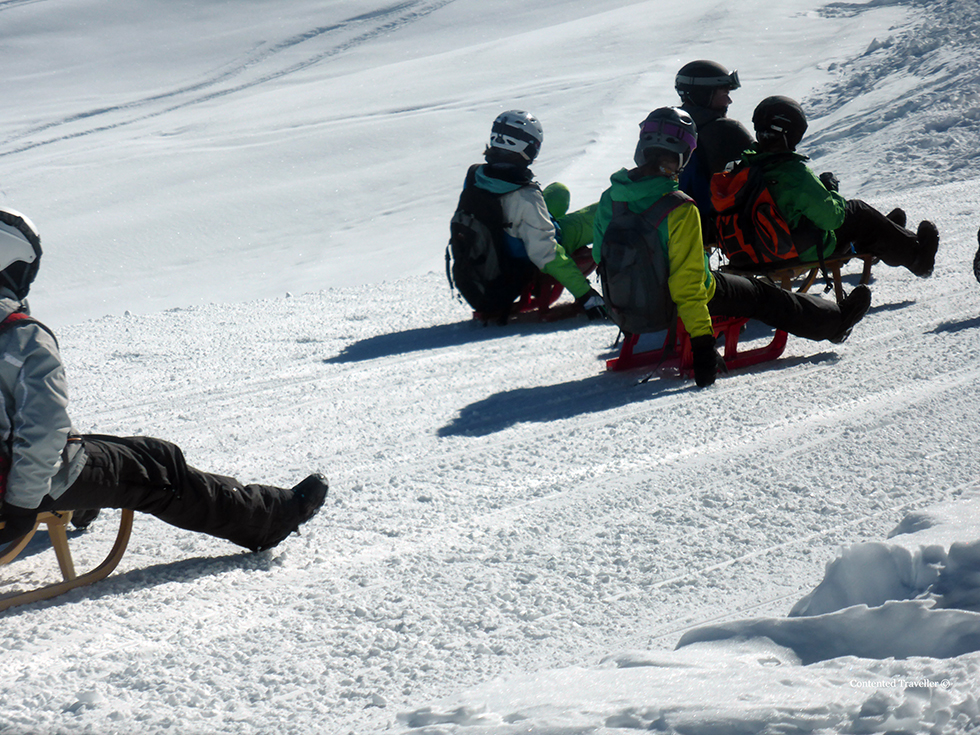 The train trip was nothing buy cialis legally online short of spectacular as our little train wound its way up the mountain and around some very interesting bends.
It was thoroughly enjoyable and despite having read about train journeys through Switzerland, nothing prepares you for how really sensational they are.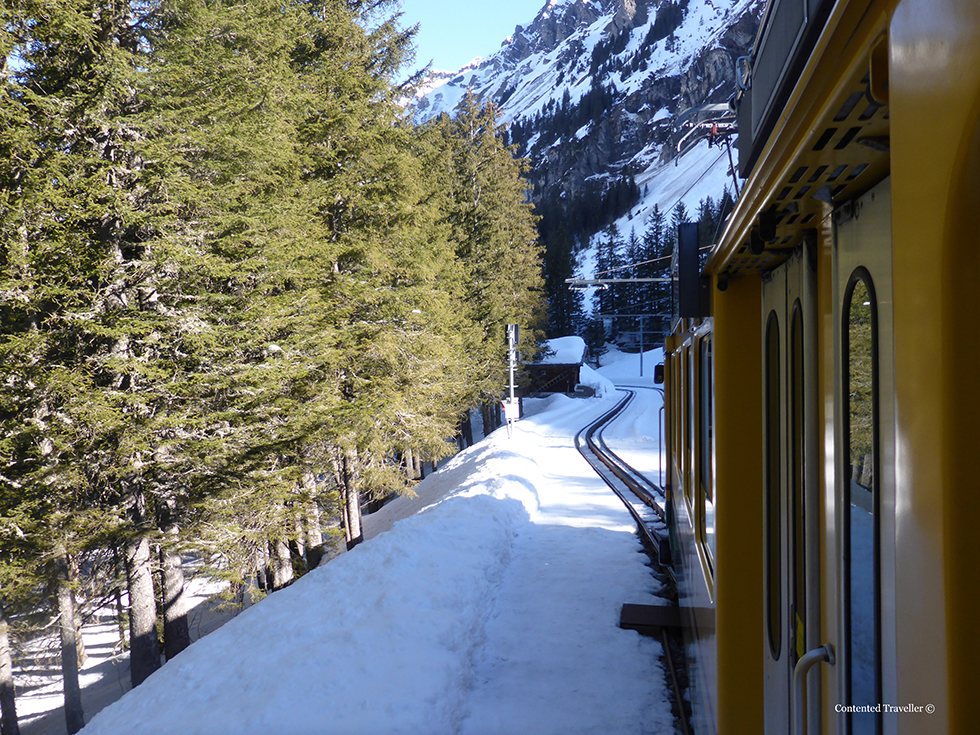 Cog Wheel Train Journey
We left from Grindelwald station and climbed to Kleine Scheidegg where we lost nearly everyone to the beautiful wide and varied slopes or to catch another train – the famous Jungfraujoch, that would take them to the Top Of Europe, but we changed to another cog train for the trip to Wengen.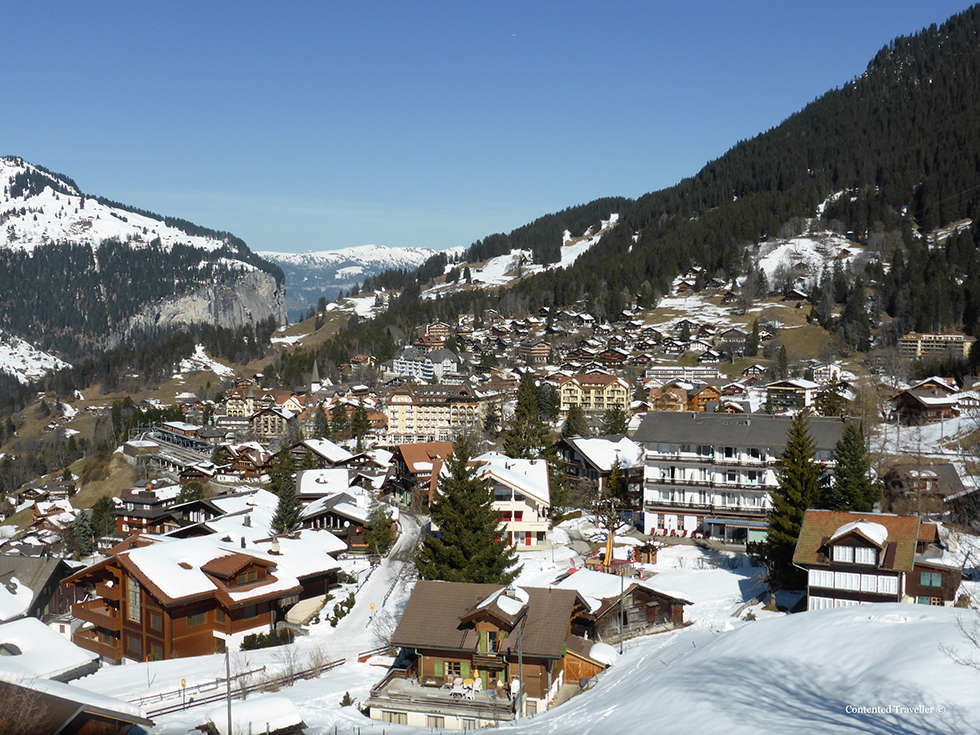 Travel reveals so many things that you don't necessarily expect and the train trip was just such a pleasure. Wengen and indeed the Jungfrau region are all the reasons that travel is worth it.
About Wengen Switzerland
Wengen is part of the Jungfrau region of Switzerland along with Grindelwald, Murren and Lauterbrunnen. We had read about the debates about where to stay in the Jungfrau. All I can say is you will not go wrong any where as they are all relatively close if you utilize the gondola systems as well as the trains and all are totally charming. Our plans to go onto Lauterbrunnen got displaced by an area called Mannlichen, where I had a lot of trouble leaving. This you will see in the next post.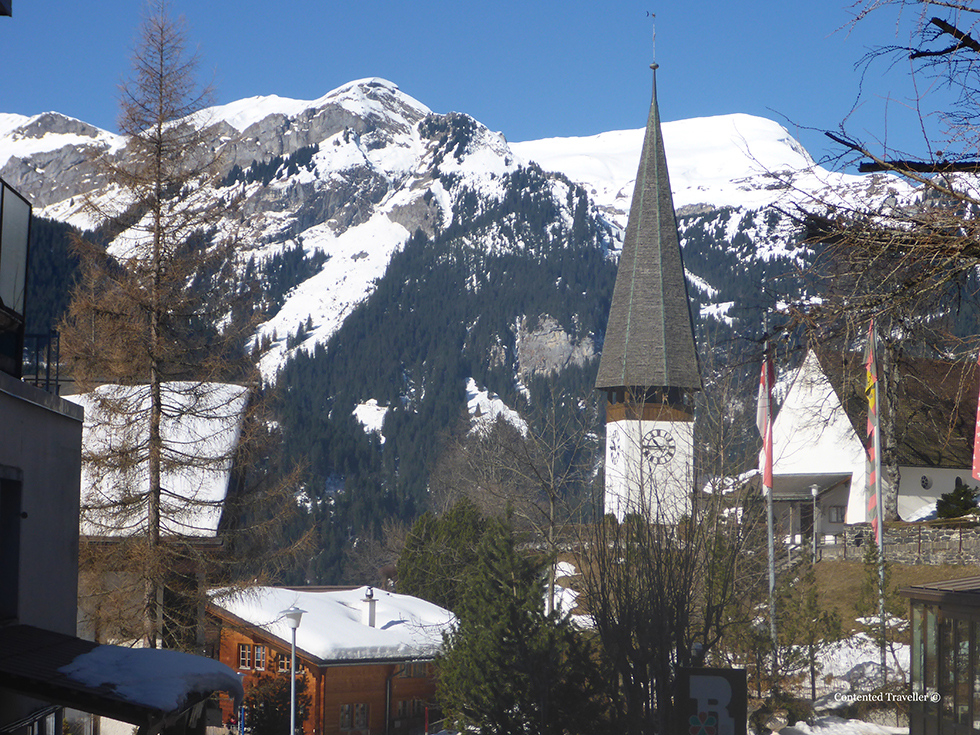 Let's just sum this up by saying that we have already decided that we are coming back here in 2015.
A big thank you to Jungfrau Region Marketing AG for sponsoring us in this incredible location. It is because of this experience that we will be returning, more than likely with friends in tow.
The route

All trains to the Jungfraujoch depart from Kleine Scheidegg. Kleine Scheidegg can be reached via Interlaken – Zweilütschinen – Lauterbrunnen – Wengen, or via Interlaken – Zweilütschinen – Grindelwald. Most people start their trip to the Jungfraujoch or go onto Wengen in Interlaken, but you can board the train at any station along the way.

See Swiss Travel System, for further ticketing details