I had to use the phrase Mussels in Brussels because it is a term that we have heard often and one that is quite amusing in a strange way. When we hear of a countries signature dish, we want to try it and we did.
I think that we fell for Brussels pretty much straight away and wondered at why so many people are so sceptical of this city as a destination. These are 2 posts where I stand up for Brussels as being a new hot spot for travellers Brussels: the new hot spot for travellers  and Brussels – a little taste leaves me hungrier. Add to the mix that you get to try the mussels in Brussels and you cannot go wrong in my opinion.
We headed straight to Rue de Bouchers, touristy as it might be, and to Chez Leon because we knew that they served a huge amount of mussels each day,cooked in every conceivable way.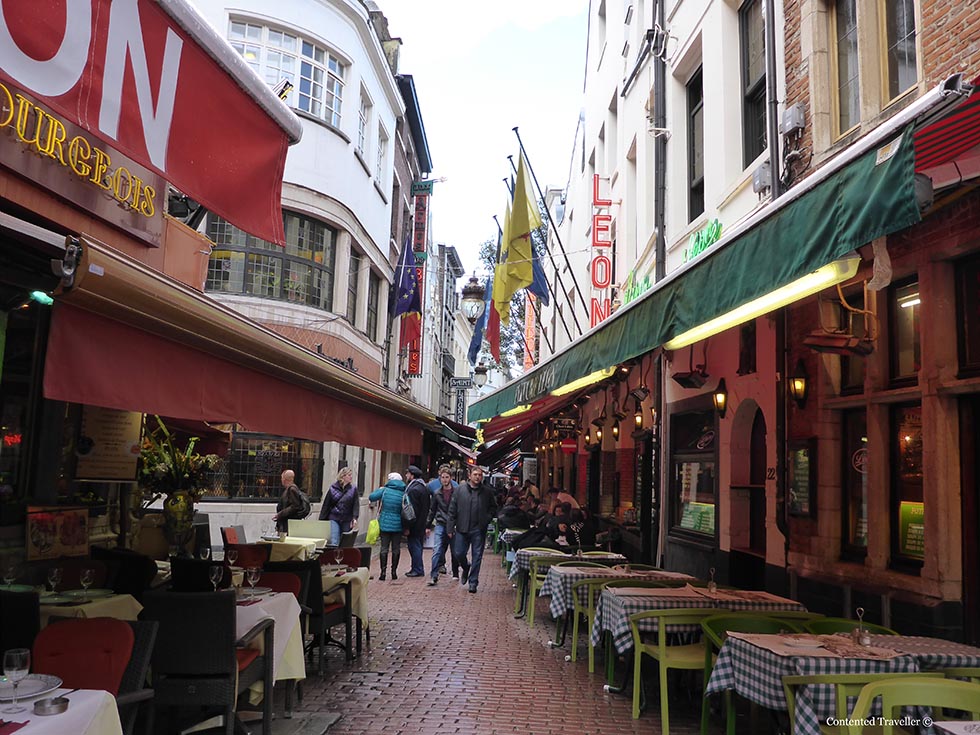 (We were not sponsored to mention any of the restaurants, and happily paid for the experience).
According to Chez Leon's information it was the World Expo in 1958, that put Brussels on the map for their mussels or moules as they are correctly known there, and also their chips or frites. Also appealing was that Café Leon has belonged to the same family since 1867. To my way of thinking they must know a thing or two about moules and frites.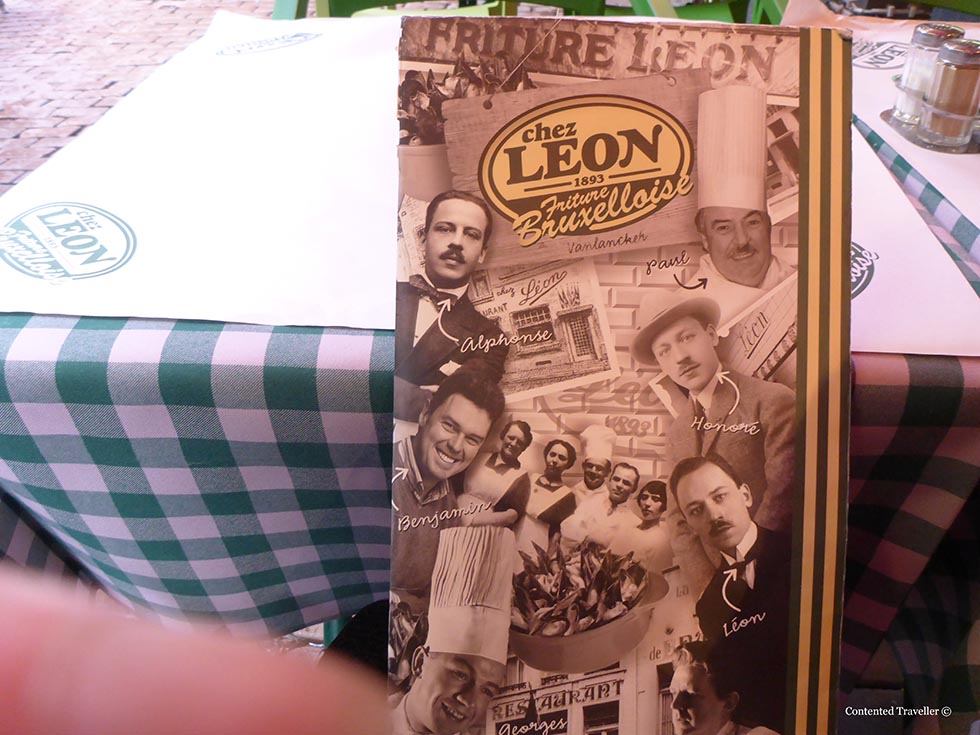 From this café you can get the mussels special, generic cialis black which is where the mussels are cooked with celery, onion and butter, which is what we chose. They also serve mussels with cream, mussels with white wine, mussels with curry and many other variations. All I can say is that they were the best mussels that we have tried and we come from a country renowned for its seafood and we are close neighbours of New Zealand where mussels are also an art form.
The mussels or moules are sourced from the North Sea and it is said that the best time to eat them are during the months that end with "er", September to December. However, the mussel's season goes until February or even March. We were there in October and they were more than plump and delicious.
The mussels arrived in a 'big' pot with a bowl of frites, mayonnaise, tomato sauce and tabasco as well as a deep bowl for the discarded empty shells.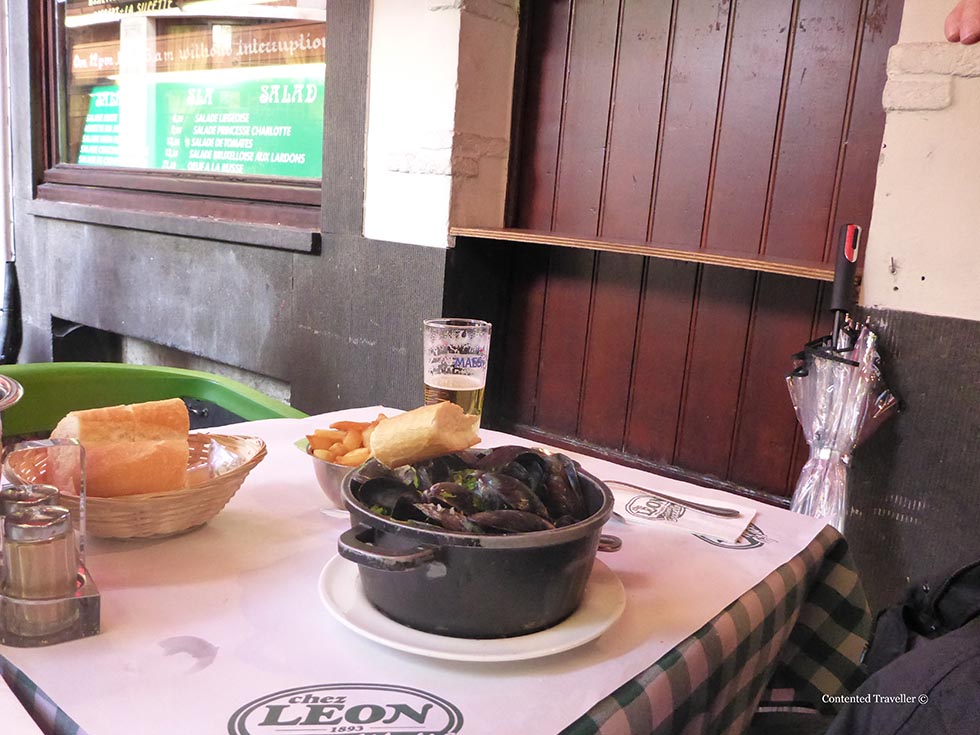 Eating mussels correctly means using the empty shells to scoop the next one out, so forget the fork. These shells can also be used to scoop the sauce. The frites can also be dipped in should you choose, and we did.
Washed down with a Belgian beer, we thoroughly enjoyed the entire experience.
There are other restaurants of equal renown for their mussels like In't Spinnekopke, which has great ambience, and Le Zinneke, which has 69 ways of cooking mussels.
So when in Brussels, eat mussels – you will be far from disappointed.