You must visit Dingle when you go to Ireland. Everyone loves Dingle, including the Irish, because there is a lot to love about this seaside town on the west coast of the Wild Atlantic Way in Ireland.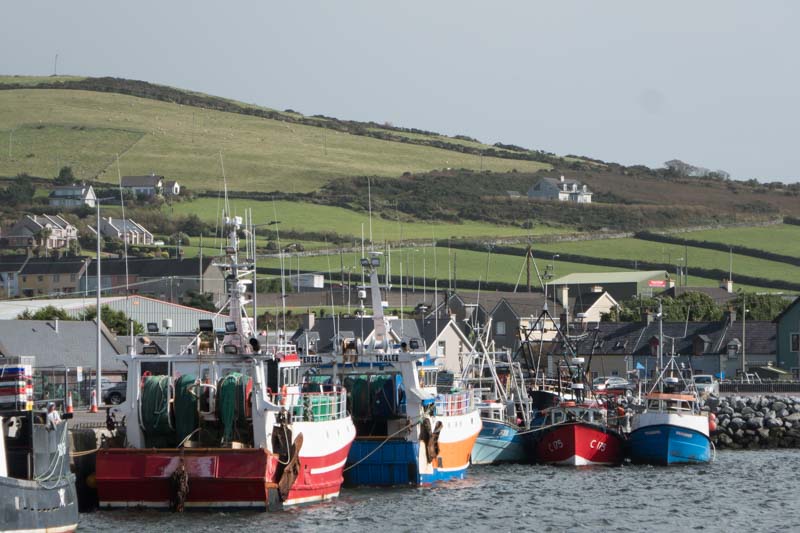 Let me tell you about Dingle or An Daingean. (***see note below)
This pretty and bohemian village sits on Dingle Bay looking out over to the Blasket Islands. National Geographic Traveler, named it "as one the most beautiful place on Earth". It is so far west in Ireland that the locals of Dingle tell you that "The next parish over is Boston."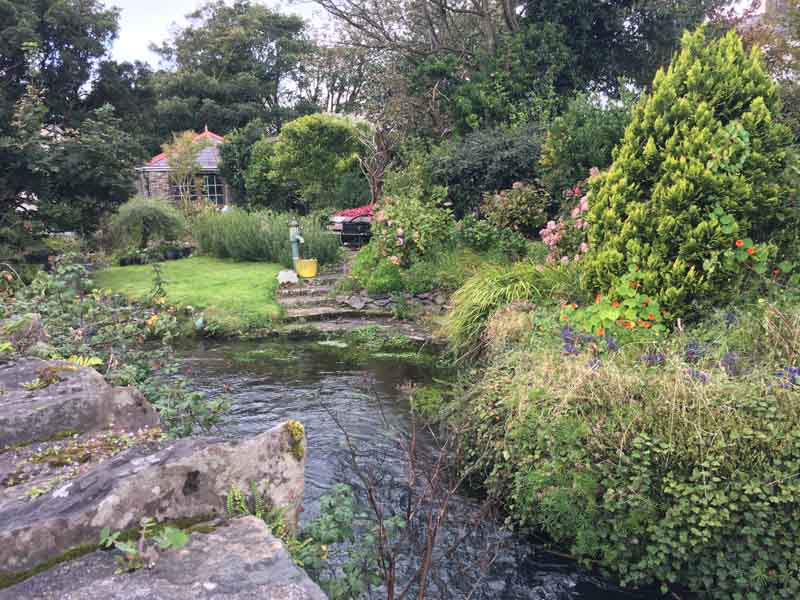 Strictly speaking, we were visiting Dingle Town, which is the largest settlement on the Dingle Penisula. It is correctly known as An Daingean*** (note below) because, in 2005, it was pronounced that Gaeltacht towns and villages, which are primarily Irish speaking, would only feature Irish language names on official signposts in the increasingly popular language of Gaelige. Dingle is traditionally Irish because it's part of this Gaeltacht, a region where the government subsidizes the survival of the Irish language and culture.
So really, Dingle is correctly known as An Daingean, it is only we tourists who refer to it as Dingle, and more than a few renegade Irishmen. The villagers were not that happy to have just the Irish sign names, as it is a complicated language, as they thought it would deter tourists. It did not, but some of them did go and help the tourists, by spray painting Dingle over the Irish names.
*** Thanks to Tom Lynch, this is the official information re. the name "It is not correctly known as An Daingean! Under the Miscellaneous Provisions Act 2011, passed by the the Dail and Seanad, the Houses of Oireachtas the Official name of the town is Dingle, Daingean Uí Chúis. This is the name on all signposts in County Kerry and beyond. An Daingean was ever only a shortened version of Daingean Uí Chúis."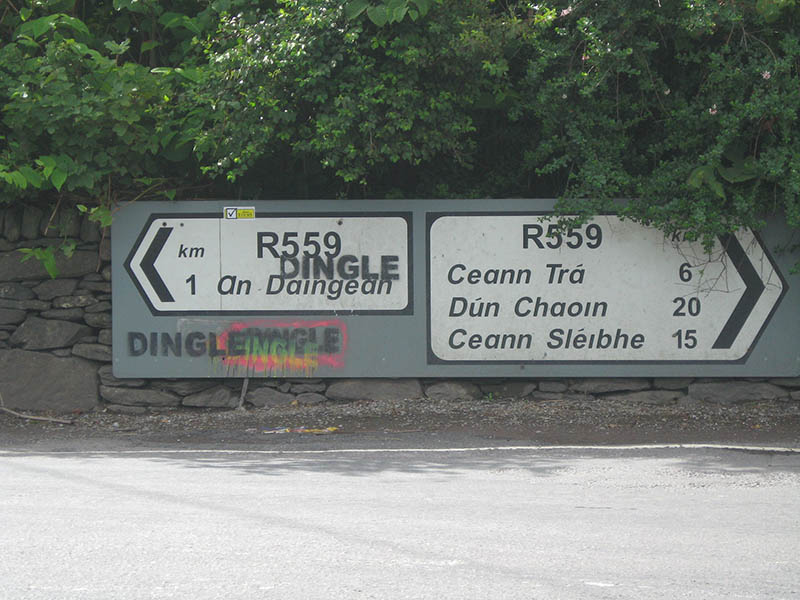 Why we decided to Visit Dingle in Ireland
We had come to Dingle in Ireland because we wanted to attend the Dingle Food Festival. We would have probably visited this quaint seaside village on the Wild Atlantic Way in Ireland's southwest anyhow. It is in County Kerry and as we were doing our road trip around the south of Ireland, every Irish person who asked where we were going, sighed, and said: "Ahh Dingle". The Irish love Dingle and our experience in charming Dingle was that they were all correct.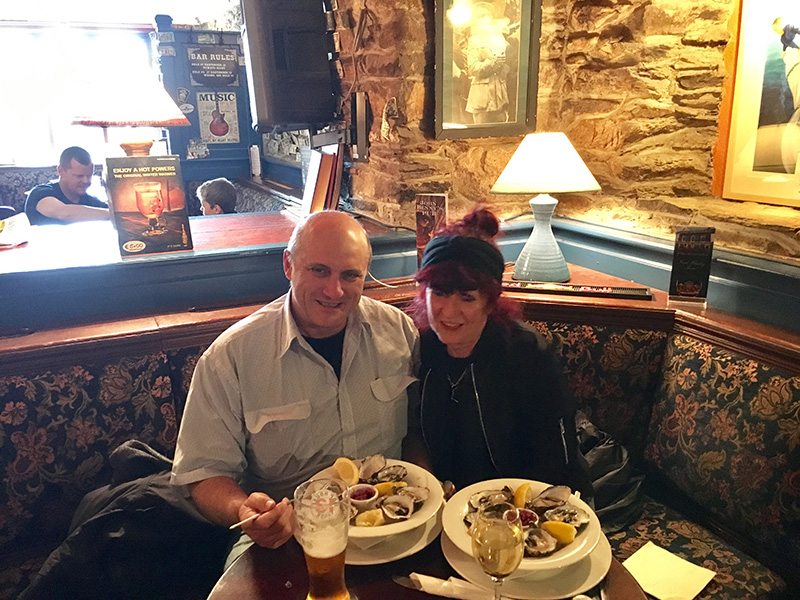 Dingle town only has about 1,500 people although in summer months, and during the Dingle Food Festival, the population swells enormously. In a town of some 1,500 people, Dingle is blessed with 52 pubs…to be sure, to be sure. Actually, there are 52 official pubs, and 58 if you include the others…more of that in another post.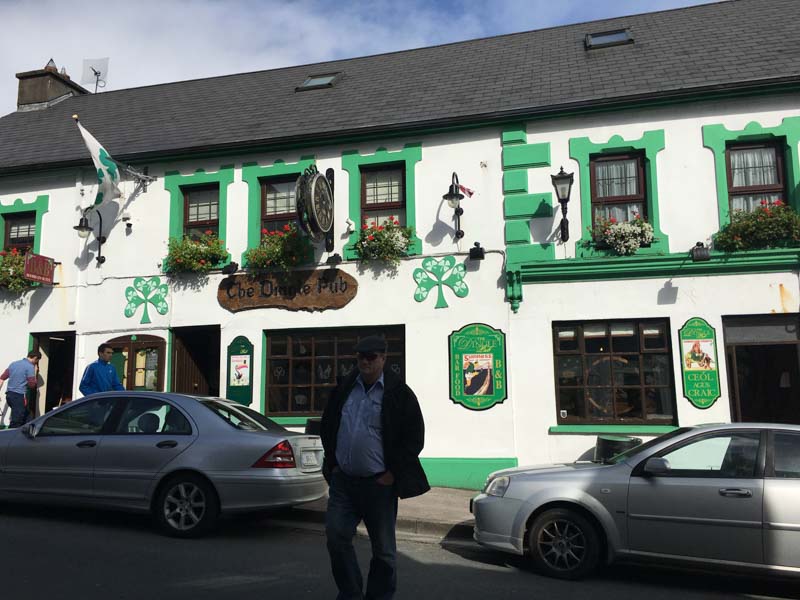 Staying in Dingle in Ireland
We nearly didn't make it to Dingle because it was all booked out a month before, because of the popularity of the Dingle Food Festival. We found an Airbnb and were delighted, but then the lady pulled the plug on us. We scoured the internet, and by luck, another Airbnb turned up, Baywatch B&B and we grabbed it …quickly.
Our introduction to the bohemian little town started at our Airbnb in a little lane off one of the main streets along the harbour, in Strand St. While many of the reviews on Tripadvisor are harsh, we couldn't fault it. Our views were of the harbour, people bustling along, all overlooked by rural farms with their round hay bales. Dingle is undoubtedly a pretty little town.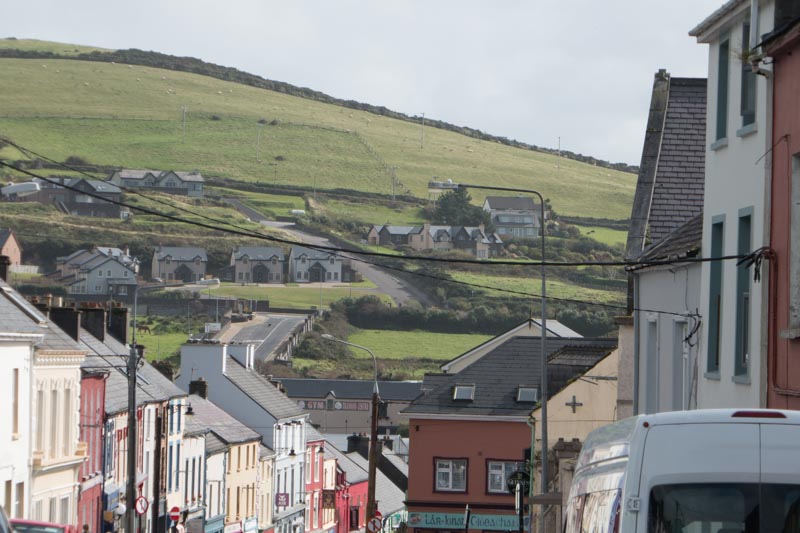 Fungi, Dingle's pet bottlenose dolphin
We learned about Fungi, Dingle's pet bottlenose dolphin, who first appeared in the harbour in 1983. The entire country has adopted Fungi, and the people of Dingle adore him. There is even a statue in his honour on the promenade of the harbour. We were told to go to Hannie Agnes pub, and then to Fentons of Dingle for the freshest of mussels. It was the most pleasant start to a place that we fully intend returning.
Getting to Dingle, and about Dingle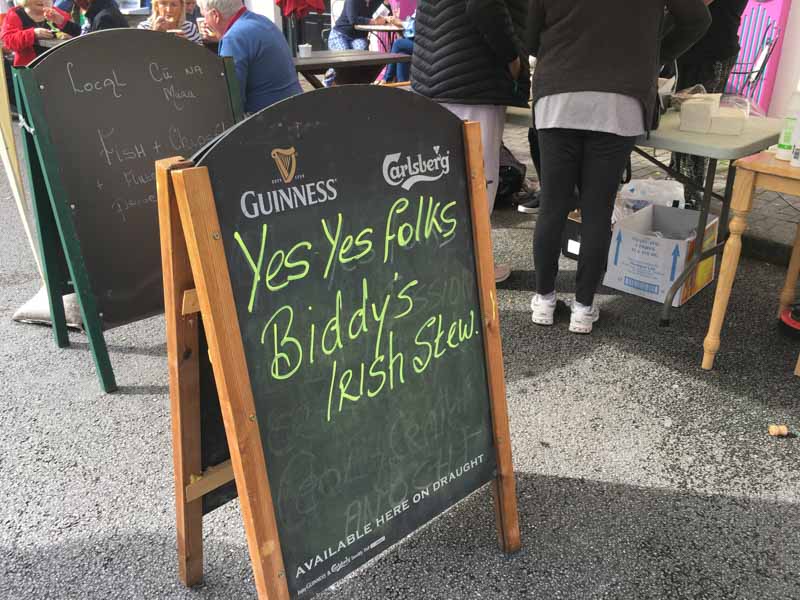 Dingle is over 4hrs from Dublin. We had come from Kenmare, and the incredible Ring of Beara, and had driven half of the attractive Dingle Penisula to get to the town of Dingle. We stopped at Inch beach, which is a four-mile long beach, famous for its surfing on the Wild Atlantic and also where the 1970 movie Ryans Daughter, which helped bring Dingle to the world's attention. We drive along fuschia edged roads.
Dingle went on to become a popular place to film movies, with Excalibur in 1981, The Field in 1990, and Tom Cruise and Nicole Kidman in Far and Away in 1992.
Playing in Dingle in Ireland
We went downstairs to sit in the sun, and the owner of our Airbnb said, "have yer tried a dingle gin yet," and with a flourish, we suddenly were sitting on the stoop, enjoying the sunshine and yes, drinking Dingle Gin…but more about God's gift to mankind later. We listened in awe as our hostess told us tales of Dingle Gin, tales of Dingle and tales of anything.
The Dingle Food Festival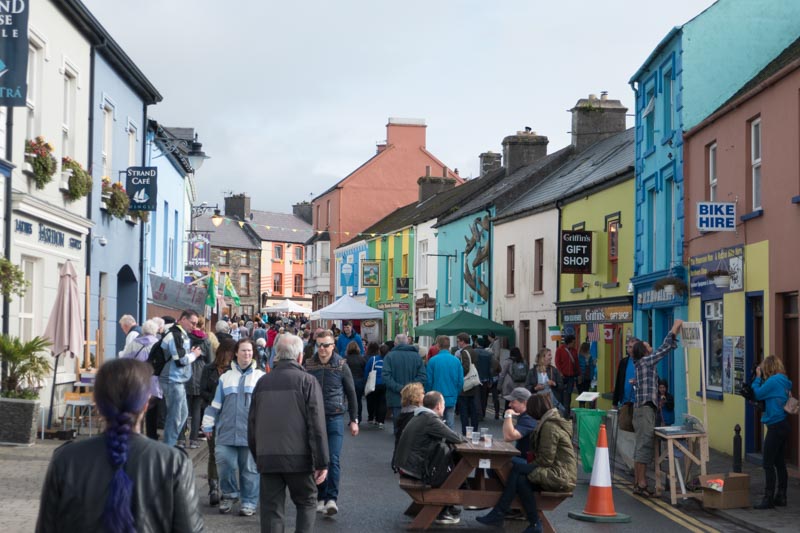 The Dingle Food Festival is correctly called Féile Bia Daingean Uí Chúis Taste Trail, as this is a very Gaelic area of Ireland, and locals call The Dingle Food Festival just Féile Bia.
The Dingle Food Festival takes place on the first weekend in October every year. The Dingle Food Festival runs over 2 days, with over 70 outlets offering samples of the best food and drink that Dingle Peninsula has to offer, which is some of the best of Irish food.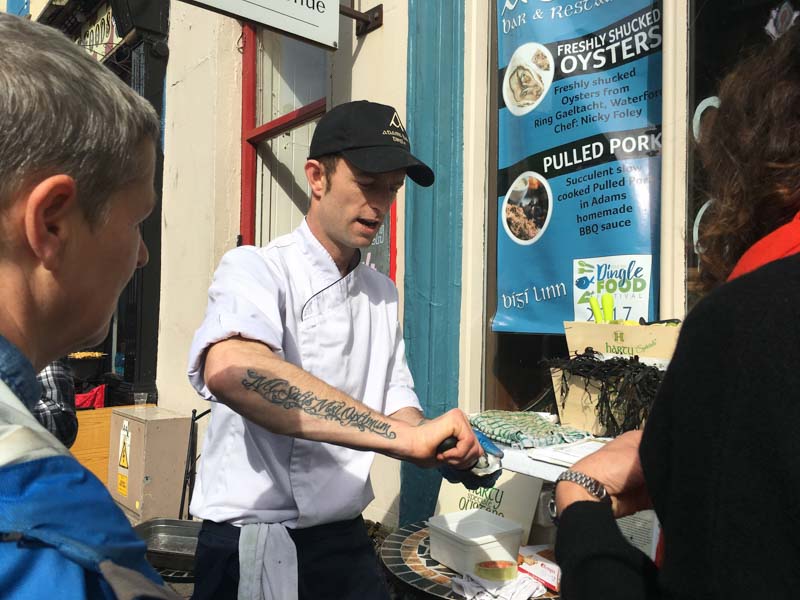 We attended the opening party on a Friday night, which started at 10 pm at the Dingle Bay Hotel. It was here at this late hour that we listened to Trees Fall Down, a  seven piece Irish band and watched David Geaney, 5 times World Champion Irish Dancer perform. It was here we met a lovely local Irish couple, and it was a night that finished at 4 am, after hitting up a night club called An Droichead Beag/The Small Bridge.  An Droichead Beag sits beside a bridge leading to the road over the Conor Pass. This pub is known for its Irish traditional music and its late hour nightclub.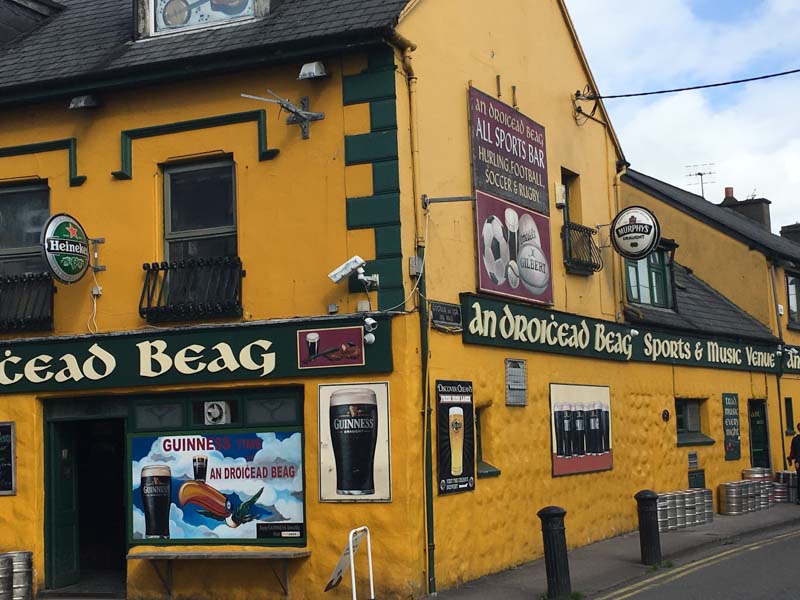 The Dingle Food Festival occurs all over the town of Dingle. You buy tickets and then use them on 'The Taste Trail'. From fresh seafood to homemade Christmas pudding, to free Dingle Gin tastings, free beer, and more, and you won't go hungry, nor thirsty. The Food festival is bright, colourful, music echoes through the streets and it really is the best weekend.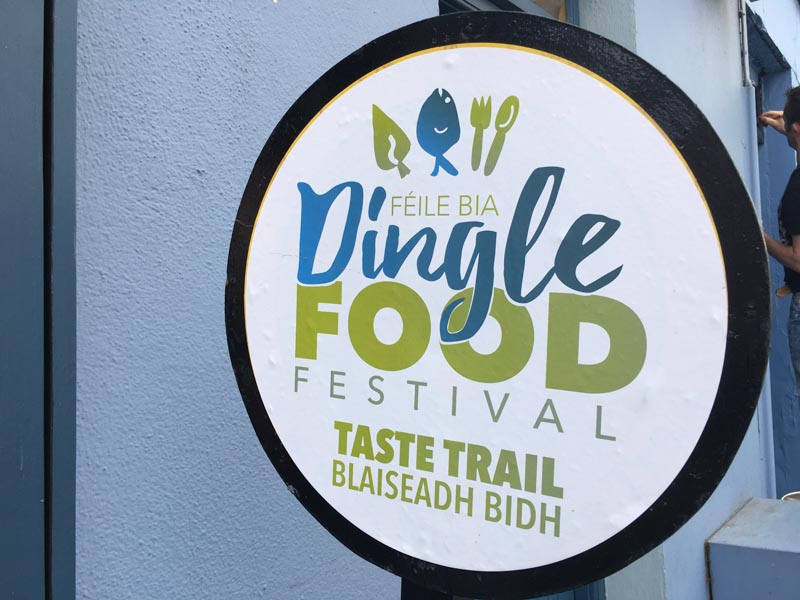 One of the places we visited for a selection of different fresh Atlantic seafood, was J. Curran's Shop Bar. I had watched a documentary about the Pubs of Ireland and remembered this one, and the owner. Nothing was different. This is a friendly pub but packed with locals, and standing room only. The pub is 130 years old and has been run by the same family for four generations.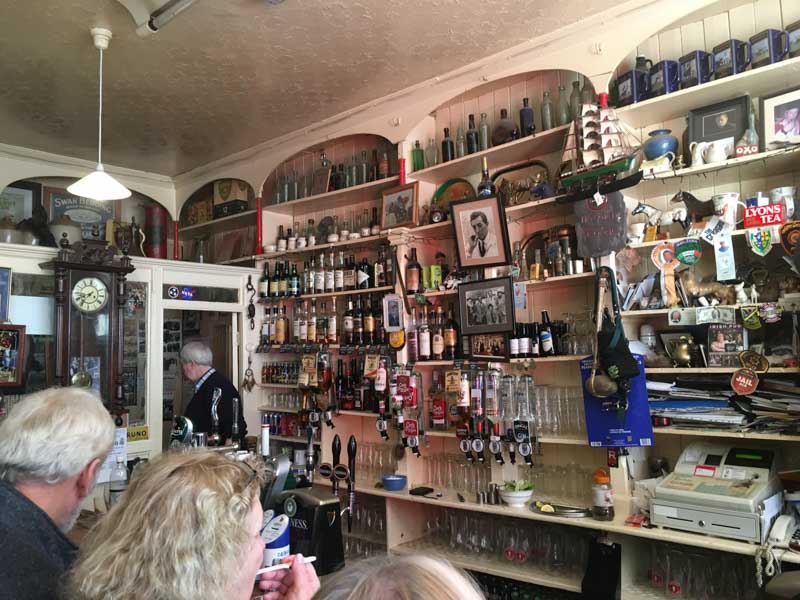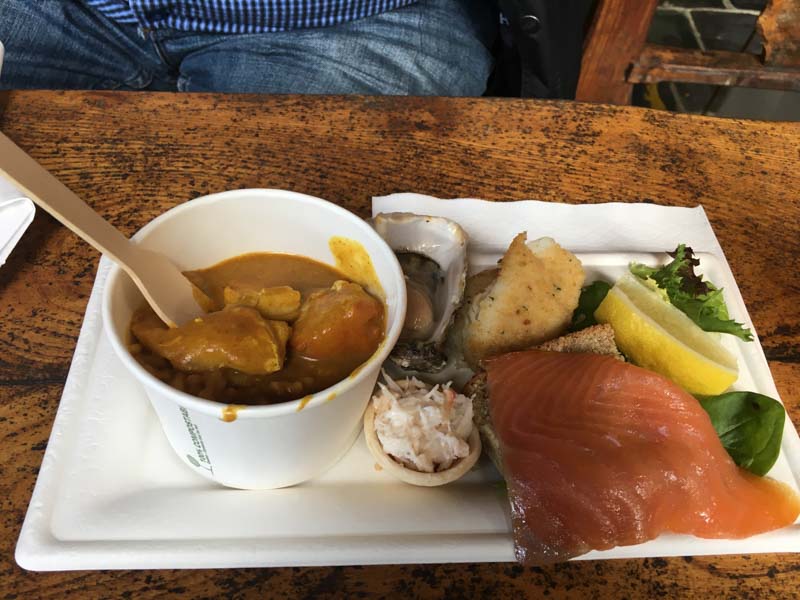 Dingle Gin … the day God decided to reward us all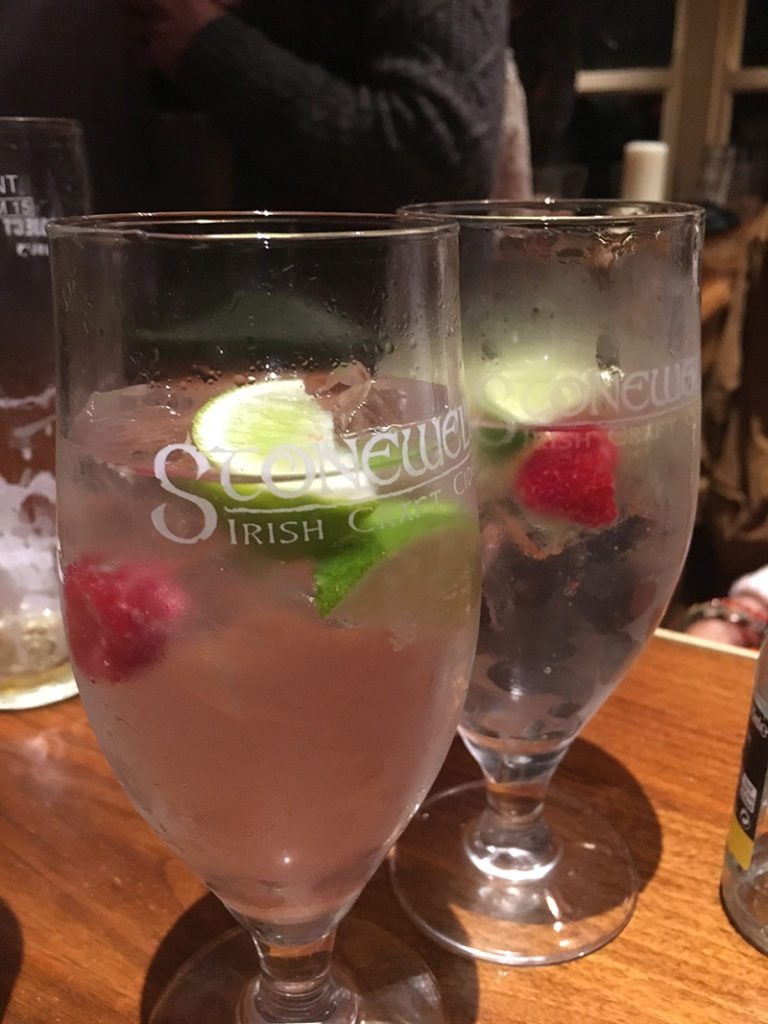 Whiskey takes three years to distill. Gin does not. The Irish are smart.
The Dingle Distillery is a small batch artisan distillery who make the most divine gin ever, and I was not a gin drinker ..before. A little secret that our Airbnb host shared with us; if you only drink Dingle Gin and not anything else, you will not get a hangover. Did any of us have a hangover after the 4am night? Nope. That's the Dingle effect.
It is all to do with Dingle and the Dingle area, and the use of local ingredients. And there is nothing like it in the world. Nothing. Dingle Distillery, please send me some… it's just to Australia.
"We use, amongst other botanicals, rowan berry from the mountain ash trees, fuchsia, bog myrtle, hawthorn and heather for a taste of the Kerry landscape. It's a formula unknown elsewhere and is calculated, amongst other things, to create the sense of place and provenance. The spirit is collected at 70% abv and then cut to 42.5% abv using the purest of water which we draw from our own well, 240 feet below the distillery". Dingle Distillery http://www.dingledistillery.ie/gin/
The Day she came to Dingle.
The Day she came to Dingle ….ok, we aren't talking about me at the moment, but 'The Day she came to Dingle' is a documentary about the day Amy Winehouse came to Dingle. She recorded a stunning acoustic performance in a church in this small Irish fishing village in 2006 and apparently smashed it out of the ballpark. That's the Dingle effect for you.
Dingle Peninsula's Slea Head Drive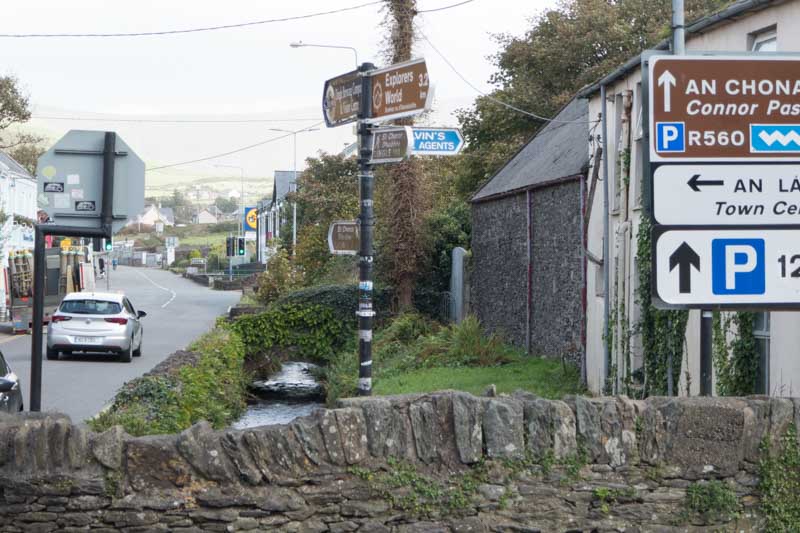 Unfortunately, we had to leave Dingle after 3 fantastic days to go to Killarney for a conference. We drove around Slea Head, the point in Europe which is closest to America, and to Boston. The jagged coastline offers insane views of black-rock cliffs. The entire Slea Head Loop is just 30 miles, but it will take longer as the scenery is so dramatic.
Conner Pass
We then headed over the picturesque Conor Pass, which is one of Ireland's highest mountain passes. It's a long, and winding road with some incredible views. Heavy vehicles are banned, so no buses or motor-homes to contend with on the pass itself.
Everyone loves Dingle, including the Irish, and including us.