What a charming place is the Nordic Village Resort, Jackson, NH.  It throws you for a loop when you arrive, but then it does an about face and transforms into a sophisticated and well run resort.
We had driven from Newport, Rhode Island and I think we crossed through Massachusetts, and a bit of Maine to arrive here in New Hampshire. Most of the time we were on the freeway until a bathroom break meant that I apparently got us onto a back road. Well, someone should be thanking me a lot as we drove through some of the most beautiful forests, past glass-like lakes and through little villages. We knew we had to go through North Conway to get to the Nordic Village, in the hidden gem of New Hampshire, which is Jackson.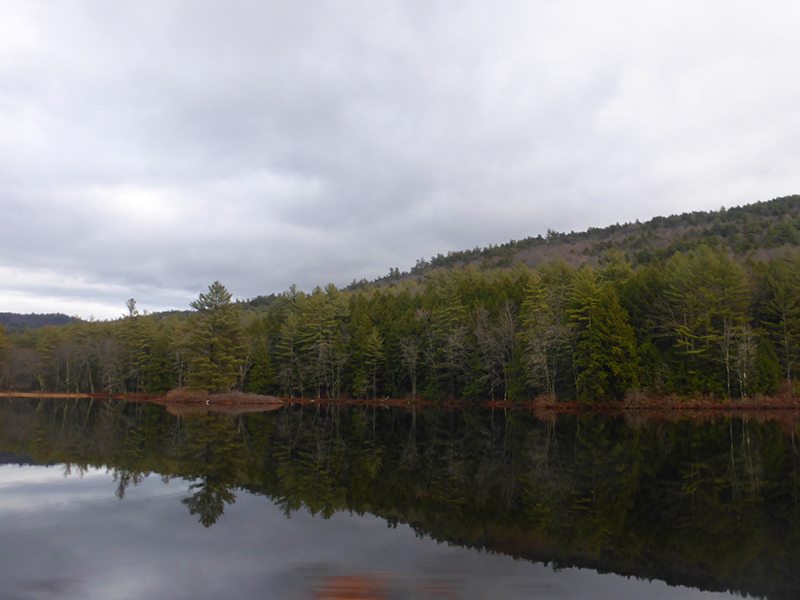 Check in at Nordic Village Resort
We found the check-in building of the resort and looked at one another as though we had landed in Ma and Pa Kettle's backyard. The lady at the desk was pleasant and efficient, explaining things to us. The concerns were still there, and she told us to u-turn and go about 10 metres back up the road and turn into the designated driveway, which we did with some trepidation.
The Real Nordic Village Resort
That is when it became totally and absolutely different, and that people is what serendipity is all about. From the moment you drive towards to boom gates decorated for Christmas, [clickToTweet tweet="With a stuffed bear manning it temporarily, the Nordic Village Resort transforms #travel #NH " quote="with a stuffed bear manning it temporarily, the Nordic Village Resort transforms"]. You are greeted by three bears wrapped in their Christmas bows, because as the lady had told us, the bears are so confused by the warmer than average temperatures in December that they are still roaming around…or, at least, standing and waiting for us.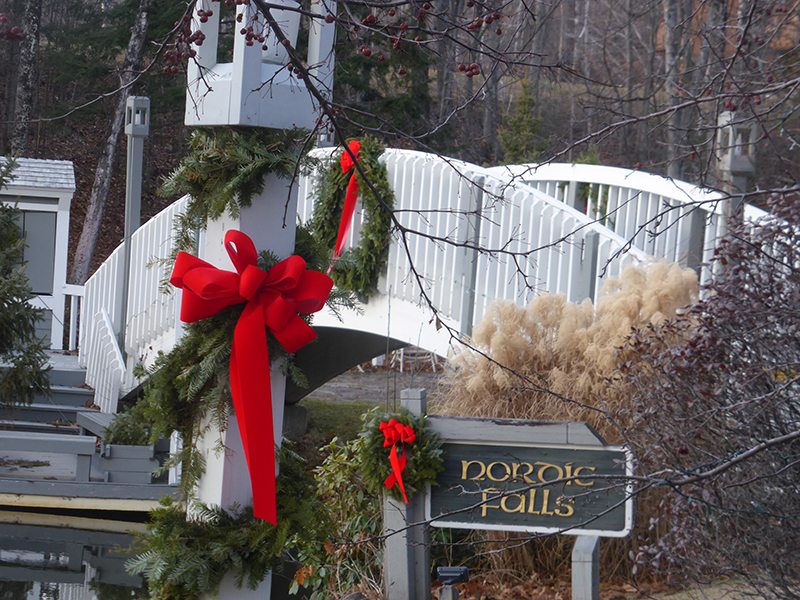 You then drive past a pond that was partially frozen the second day with a cute as anything bridge going over the pond, and with a big Christmas wreath and bows. In fact, the entire complex, and this is a large mountainside resort, is decorated and again transforms at night when it is covered with beautiful Christmas lights throughout.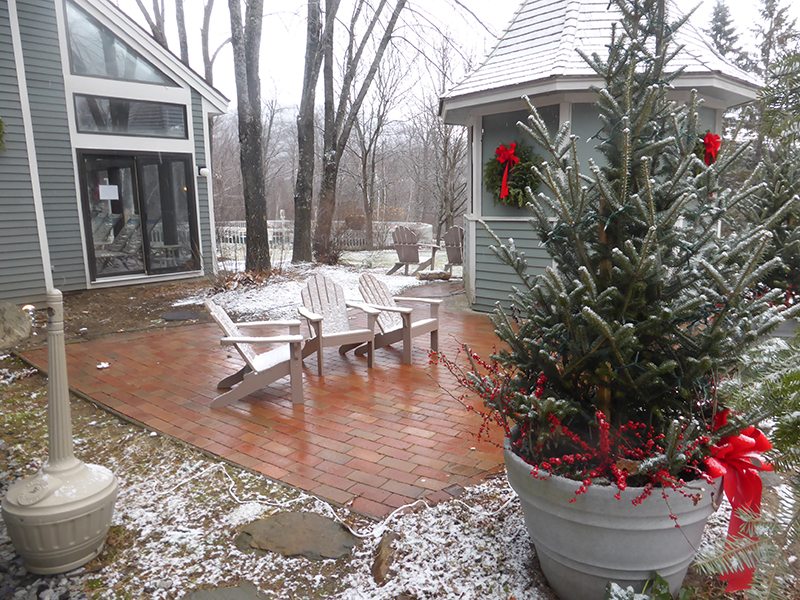 The Facilities
This is a big complex, and each of the condos is separated on tiers going up the mountain. There is a Mountian Clubhouse with an indoor pool, and a spa and there is an outside heated pool and spa. On the second day with the snow making an appearance, it was much like the onsens of Japan.
There is a Mountain Top Fitness Centre for adults only and a seasonal outdoor 50-foot pool and dry sauna. There are bonfires on Friday and Saturday nights and a lot of activities advertised to suit all ages.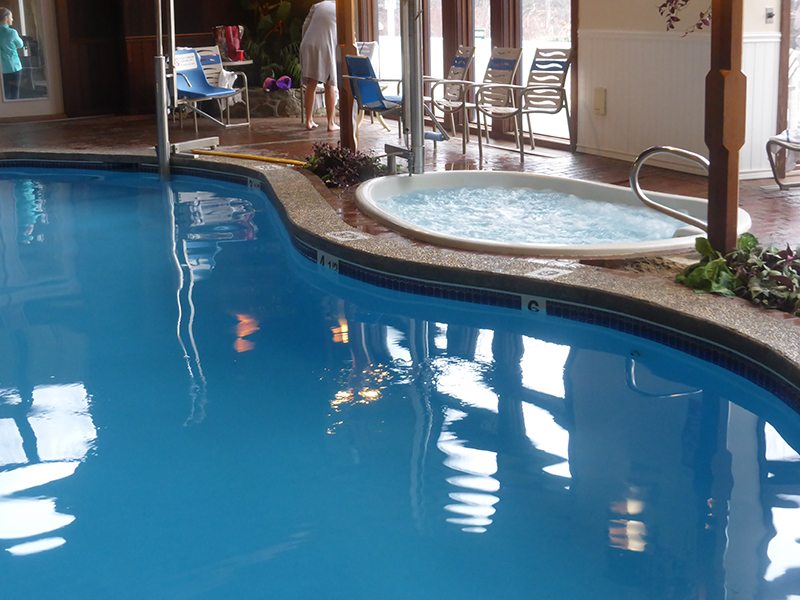 Nordic Village Resort is a resort for families, and it is also a resort for romantic couples. There has been a very carefully considered approach to such separation when you need it.
The Condo
The rooms of our condo are huge with views looking straight onto the White Mountains. With a king sized bed and a two person Jacuzzi, we were able to go onto the balcony and admire the view and look for paw prints when it did snow. There is free internet across the resort. The entire resort from our condo to the expansive grounds is ultra clean and immaculately organized. It is just such a change from where we checked in and I wonder whether this is deliberate.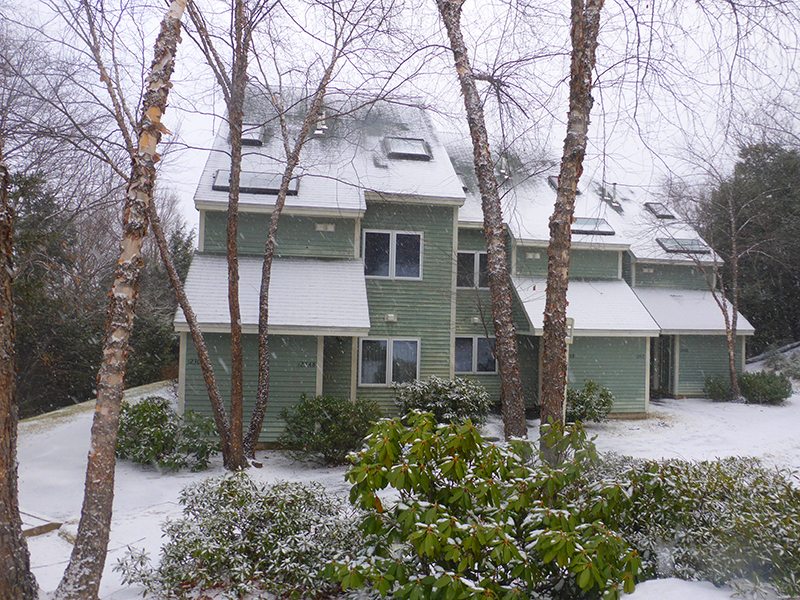 Skiing in Mt Washington
Many people who come here come for the skiing in the nearby Wildcat, Attitash, Cranmore and Bretton Ski resorts. These are popular mountains with those who know about them, with a cult following. Unfortunately for us, the weather meant there were only two runs open that had been prepped with the snow machines and were like plates of glass, but we did do it. However, skiing in this area has that ambience, which makes us want to return and to join the Kitty fans of the #meowpow #purrfection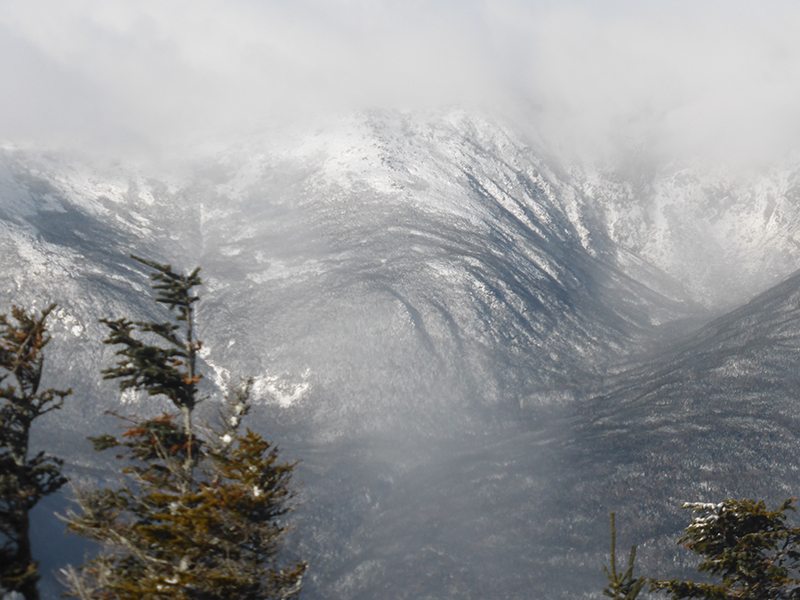 Jackson, NH.
Now this is one of those hidden gems, that with or without snow is a quintessential New England village. There is no food at The Nordic Village Resort because most people go into the village or to nearby Glen or North Conway, or even bring their own as there are kitchen facilities in the condo. It is easy with lots of great choices in Jackson. You enter the village of Jackson through a covered bridge and isn't that just New England to a tee. It is all so picture postcard perfect. And, for any romantics in the house, there is another covered bridge called the Honeymoon Bridge. The entire village is beautiful, and I am writing about it later because it deserves its own article.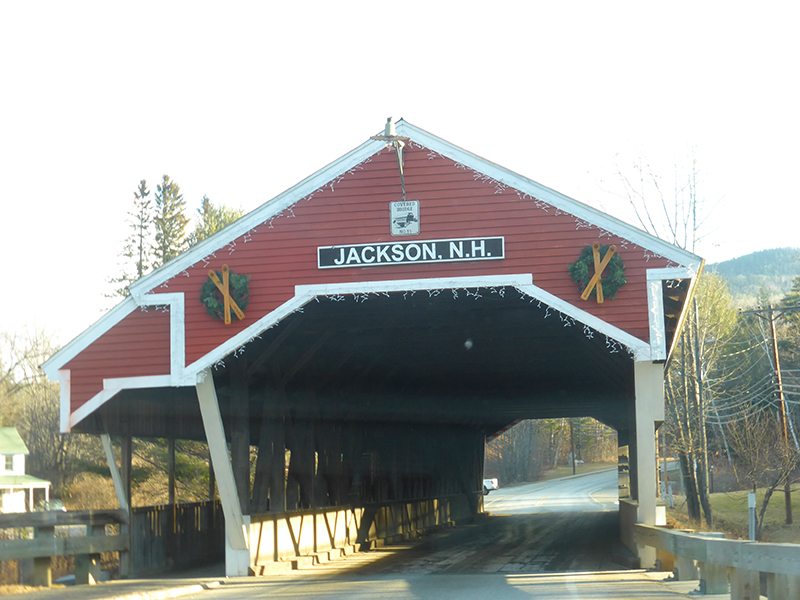 The Nordic Village Resort is a beautiful and immaculate property set on the hillside with the most magnificent views of Mt Washington. There are lots of the great facilities in this resort, and it is close to the gorgeous village of Jackson, NH as well as the WildCat Ski Resort. Three Thumbs UP.
Nordic Village Resort
1 Nordic Lane (may show up as Nordic Wilderness Rd)
Bartlett, NH 03812
Official Website: http://www.nordicvillage.com/contact/