We selected A Vacation Rental Apartment in Valencia Spain through FlipKey, a vacation rental service, for our 3 day stay in this most stunning city.
Valencia is one of those intriguing cities where the new sits very comfortably amongst the historic buildings. One of the best things about this city is the people.
The underrated city of Valencia, needs to be firmly on your agenda of places to see in Spain. Valencia has a unique identity and with that some unique things to see and to do.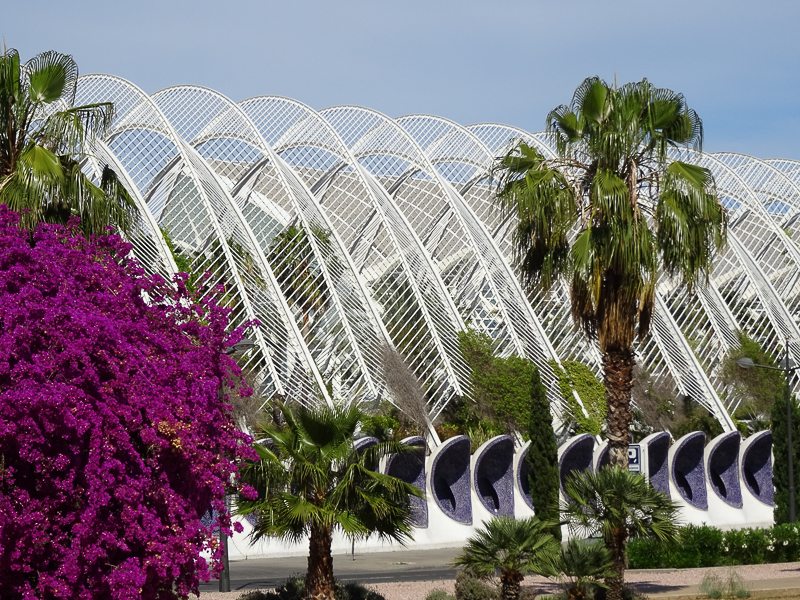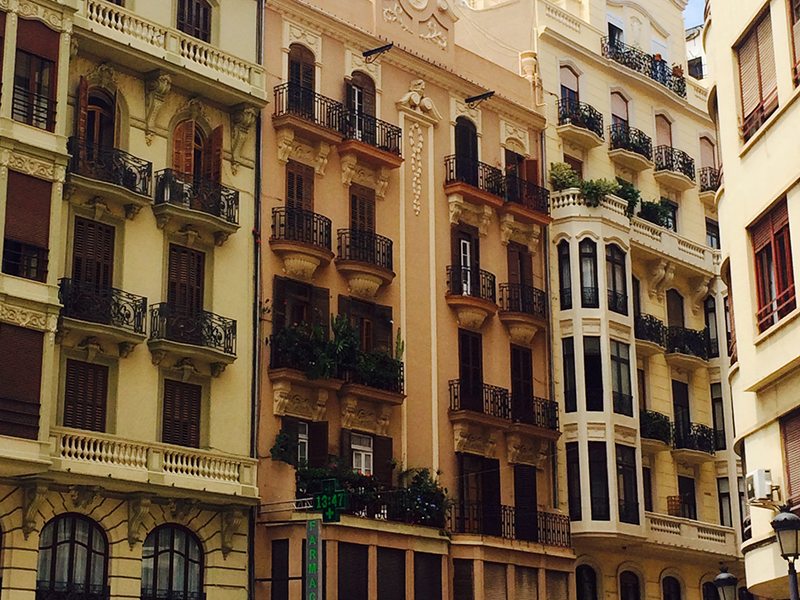 Like the accommodation that we selected in Bali, at Murni's we again struck gold in Valencia. The owner has under sold the apartment that we selected. What we arrived to was a very large 'home'. While the owner had advertised it as an 'Apartment of 120 square meters in a historic building in the city of Valencia located in the Gran Via' it exceeded our expectations in many ways.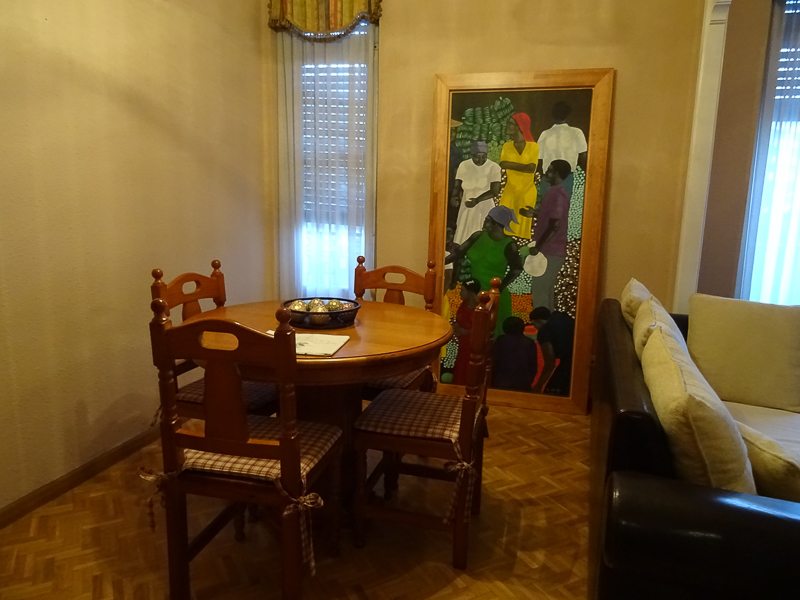 Not only did the owner Salvadore maintain excellent communication, but also when we were organizing our arrival time, he let us know that his mother, who lived in the building would meet us. He explained that she did not speak English, only Spanish, but he had organized an iPad with our welcome and instructions for using the appliances, Wi-Fi etc. We were able to write any questions as he had a translator on the iPad. Salvadore's mother did indeed meet us, and language barriers aside; we instantly got on well as she showed us this vast apartment.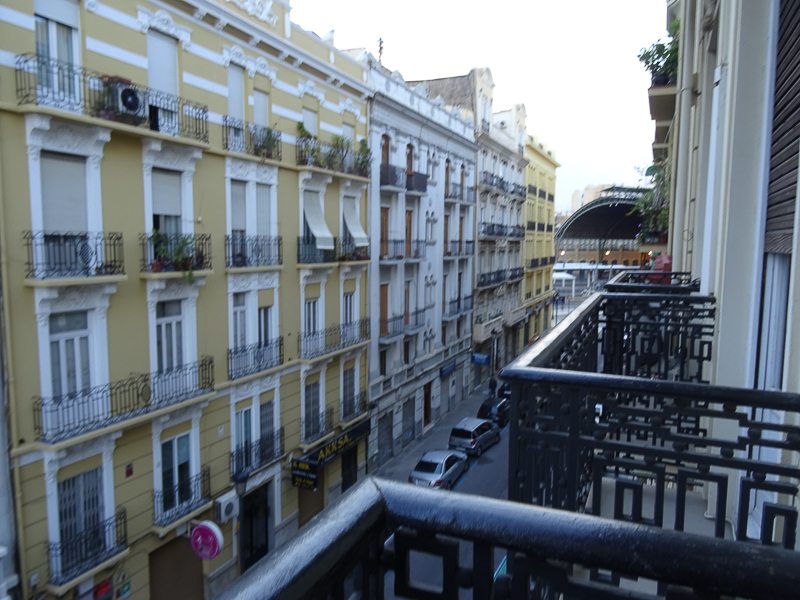 The apartment is very conveniently located to the beautiful city of Valencia. It is in the Carmen and Ruzafa districts of Valencia, both uniquely Spanish. It was a very easy walk into the main plazas that will blow your mind in Valencia. There are buses and metro stops close by should you not want to walk and these will take you the Valencia's beaches about 20 minutes away.
Salvadore the host, has undersold the apartment in terms of its size and its convenience to everywhere in this historic yet avant-garde city.
The apartment is very quiet and bright, located on the third floor with an elevator. It is an art nouveau building sitting beautifully alongside other buildings of a similar design. With its wrought iron balconies off the lounge room, dining room and 2 of the bedrooms it gives you a great vantage point of life on the streets. Its proximity to the train station makes it ideal for arrivals and departures.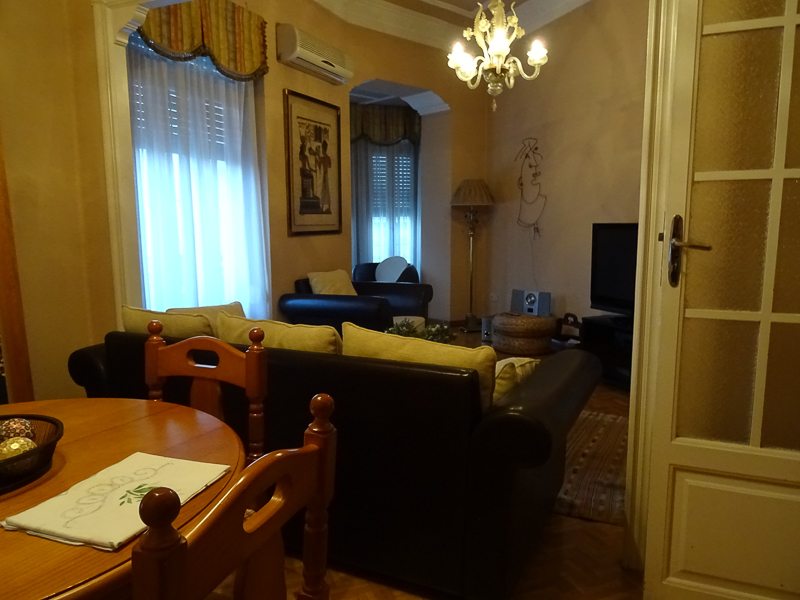 The first thing that struck us was how large it was, followed by our admiration of the 12ft high ceilings with carved cornices. There is a large living room with TV, sofas and tables and a separate dining room adjoins this. There are lovely touches all over the apartment that gives it that homely feel. The apartment is immaculately clean, as in totally immaculate.
If you are going to be in Valencia, you should stay in a typically Valencian apartment.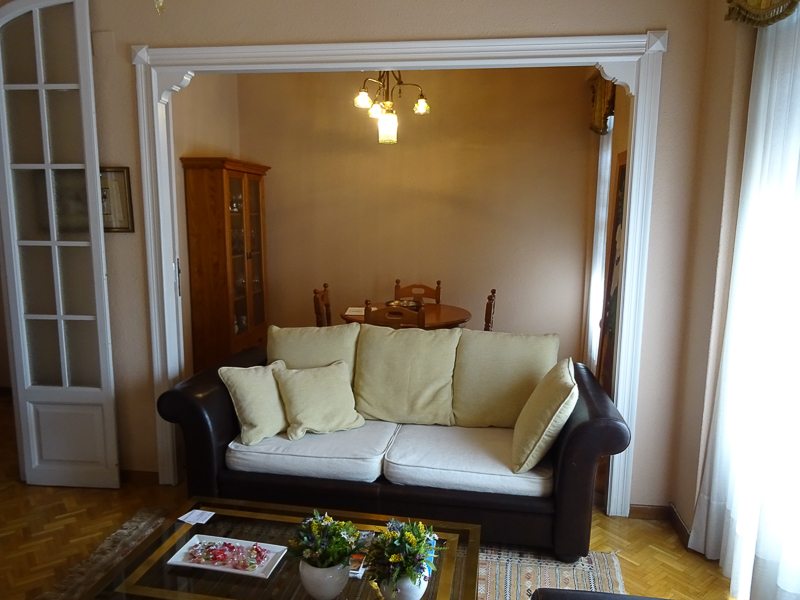 The next thing that we felt was that that this apartment would be ideal for a family, such was its size and layout. However, we were prepared to accept our fortune of having a large apartment in a very typically Valencian neighborhood…with, as it turned out, exceptional neighbours.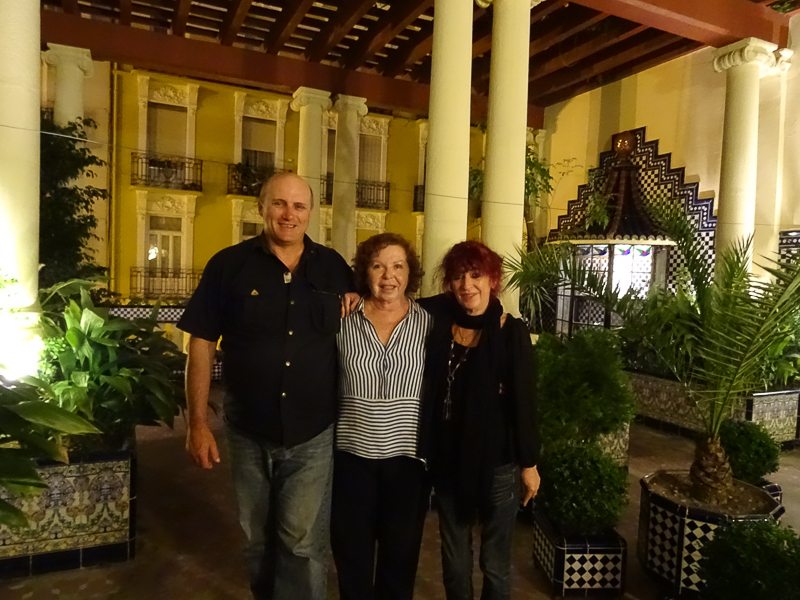 There is a fully equipped kitchen, though to be honest we didn't use it, as food is very cheap and very very good in Valencia. Note well, do not leave until you have tried Valencia's signature dish paella. What we didn't know is that Valencia is the rice capital, and its main economic resource so it stands to reason that the rice and paella are a perfect match. However, if you choose to cook you can purchase your fresh produce from Podré in the pretty market Ruzafa located very near to this landmark building.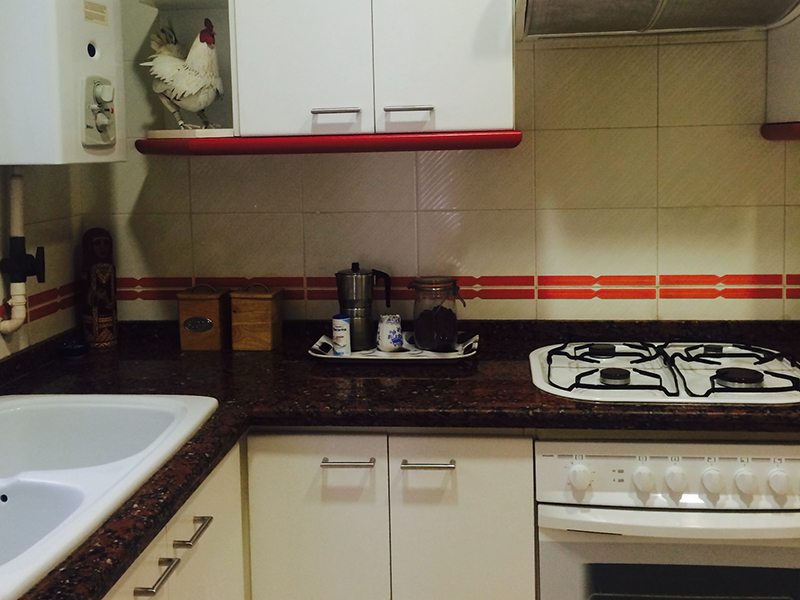 Much like Valencia, there is an older style bathroom and a state of the art modern bathroom with jets of water to massage your body. This is Valencia. Old and new working harmoniously together.
The main bedroom is spacious and has a work desk, as does another of the bedrooms. The Wi-Fi works, but can be just a little antsy at times. To be quite honest we didn't use the 3rd bedroom and didn't use the dressing room, which is separate again to the 3 bedrooms.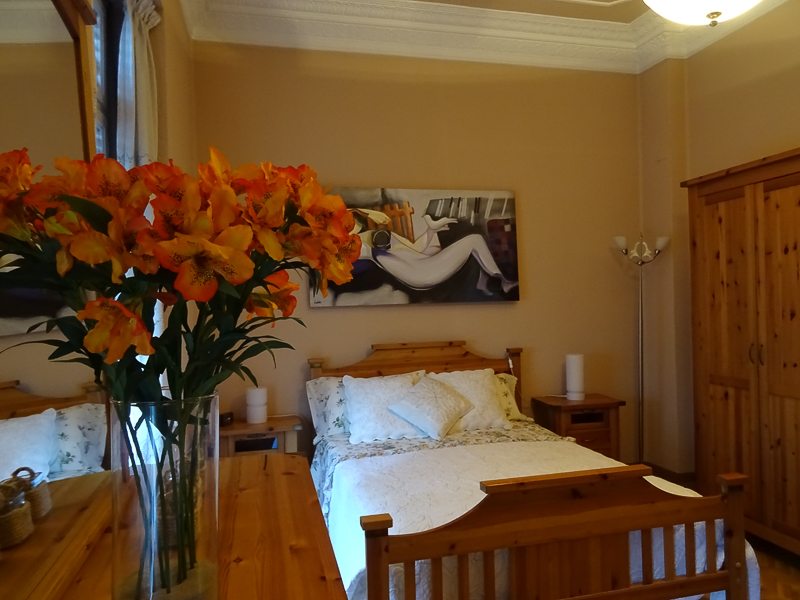 If you think that this must have cost us a lot of money then you would be wrong. We paid 89 euro a night. That is a bargain definitely.
The owner and his family live in the same building and it was lovely when Salvadore came to check on how we were and whether we needed anything. We established a friendship instantly much as we did with his mother, and then we were invited for beers and wines with them. As it turns out, Salvadore's mothers grandfather built the entire building, and was a very important man is Spain. The family has a long Valencian tradition and that just makes it that much more special.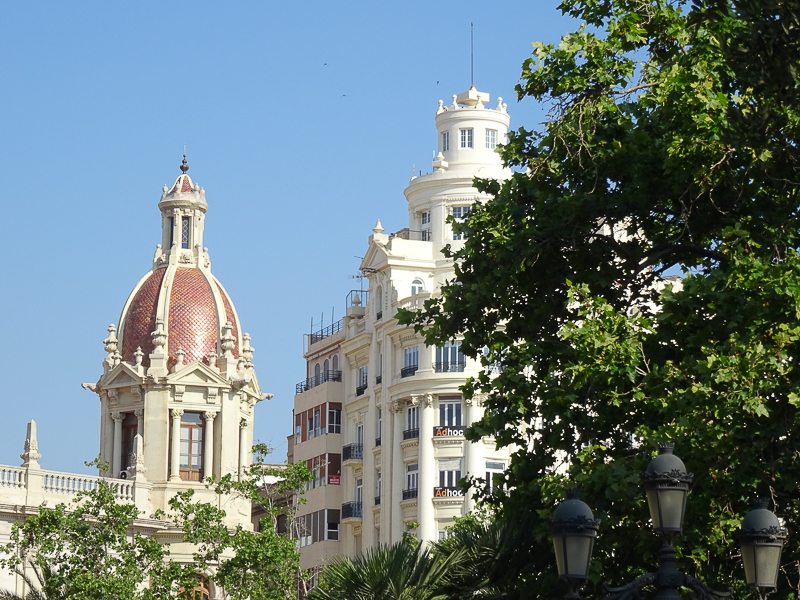 I don't know about you but a big part of traveling is interacting with local people, language barriers or not, and we had a really enjoyable time with them.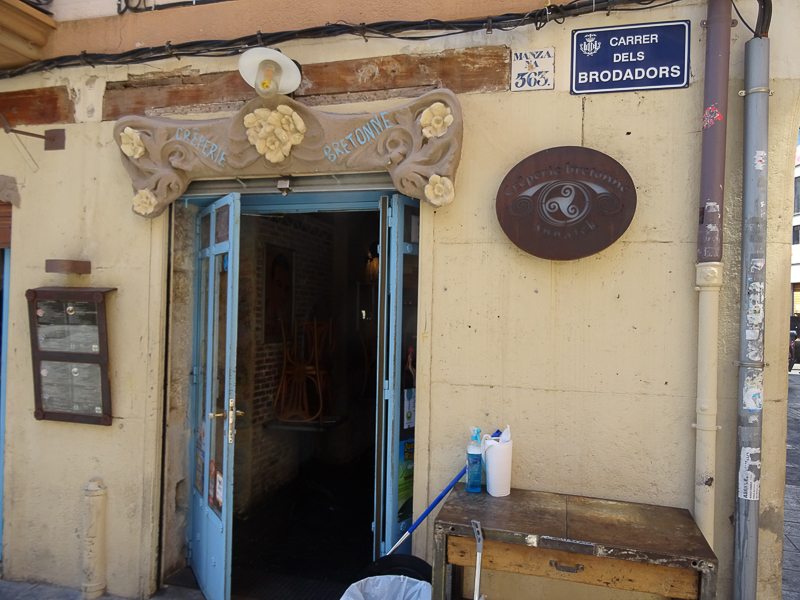 Criteria for Selecting a Vacation Rental Apartment
Have a very thorough read of the description of the apartment.
Check the location
Are there any reviews on the apartment?
Contact the owner and ask some questions or at the very least introduce yourself. Remember, from their perspective they have no idea of who is turning up.
Communication will tell you a lot about the type of person that is renting a vacation apartment, /house/houseboat.
Do they reply promptly? Do they answer you questions? Do they seem like the type of person who is honest in their dealings?
We totally recommend this apartment in Valencia, much as we totally recommend Valencia… just make sure that you eat paella, as this is the home of the 'perfecto' paella.
We hope you get a Murni's in Bali, a Salvadore, his mother and an apartment that exceeded our expectations in Valencia. I know that Flipkey has bought us 2 unique apartments and both with stories to enhance our visit.