Outside my Front Door is a series of posts by fellow travel bloggers who share what is … outside of their own front door
Dan and Casey are the lovebirds, world travelers, and adventurers extraordinaire behind A Cruising Couple, a unique travel blog for those seeking adventure travel with a dash of class. Get tons of travel tips and insider knowledge at A Cruising Couple and be sure get access to all the extra goodies by following them on Facebook, Twitter and Google+.
The past month we have called San Pancho, Mexico home. It's an increasingly temporary home; at the moment of writing we only have a week and a half left. But despite the brevity of our time here, we feel like we've known San Pancho and the beautiful community for years.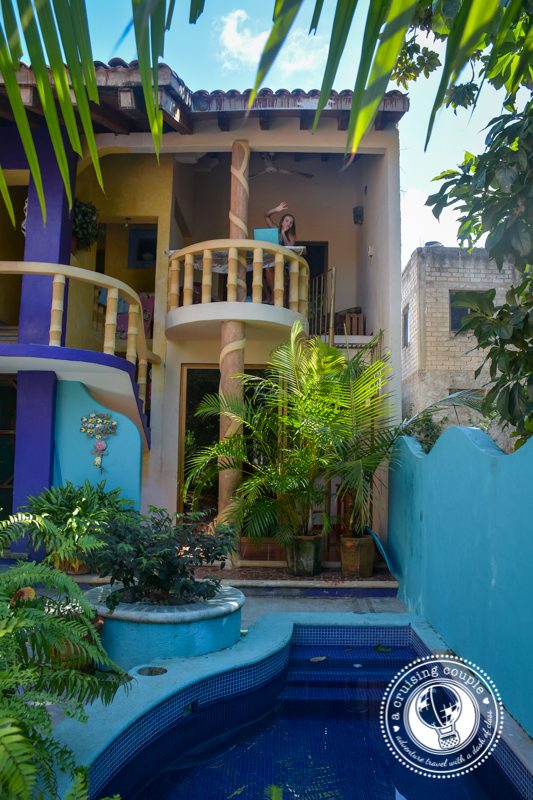 Here in San Pancho I have a makeshift office with Wi-Fi that only functions when it feels like it. It's on the patio of the second floor of our rental home, providing the perfect view of the lane below. Mostly I look out to Martin the Fish Man. He has the best and freshest fish in town, which means we see a steady stream of people in search of ceviche or mahi mahi. There are chickens that run up and down the lane, two cats, and any number of dogs. Everyday since our arrival we've been blessed with blue, cloudless skies. I can hear the waves of the ocean pounding upon the shore—that is, when our neighbor's mariachi music is turned down a bit.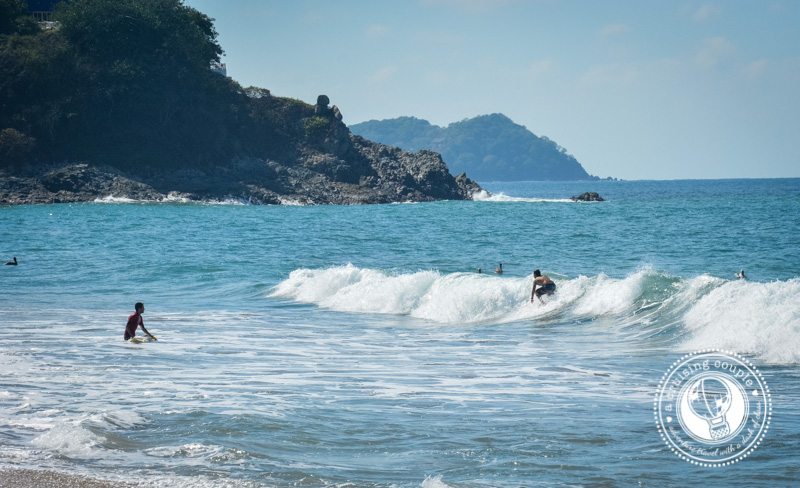 In five minutes I can walk to the beach. The San Pancho Beach is a true hidden gem. There's clean sand and beautiful waves and plenty of space for privacy. Occasionally the waves permit surfing. If not, there are other numerous beaches along the coastline to choose from.  Some have more people, like the increasingly touristy Sayulita. Others have a name that only the locals know, and it's unlikely you'll have to share the space with anyone.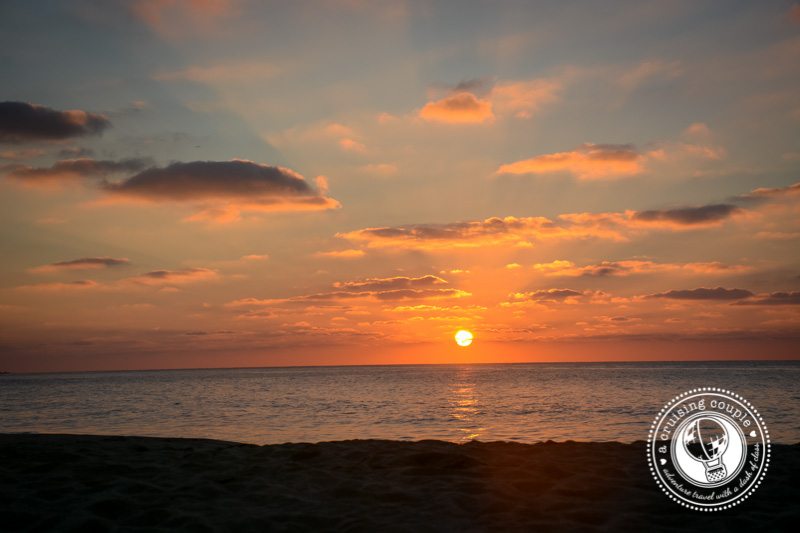 The sunsets are truly spectacular. Every evening locals and tourists alike make an effort to make it to the beach to watch the sun paint the sky as it sinks behind the horizon. Sometimes the local turtle rescue center releases baby turtles at this time as well. Hundreds of tiny turtles trying to find their way to the ocean certainly adds to the spectacle.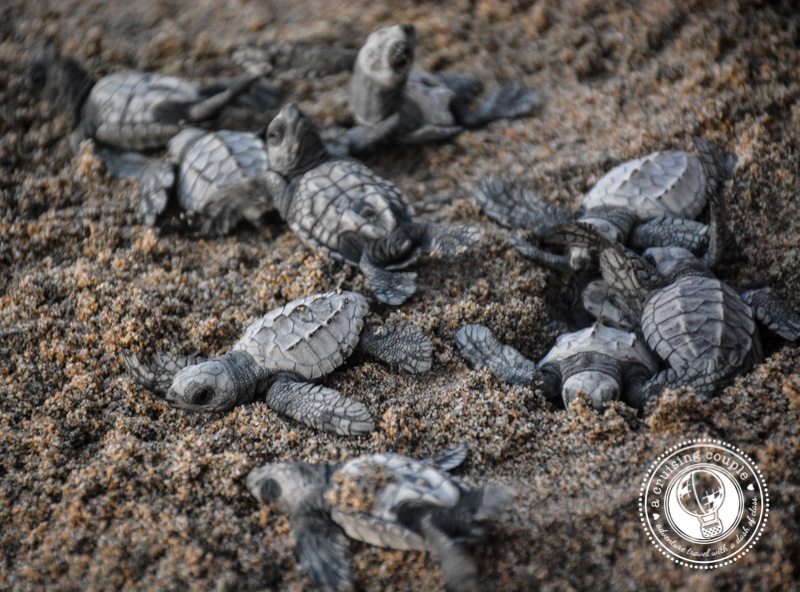 There's only one main street in San Pancho. Like everything else, it's just a few moments away. Typically it's pretty quiet unless live music from one of the restaurants is drifting into the street. There's a slew of restaurants here, ranging from quaint cafes to international cuisine. Our favorite is the fish taqueria that serves the best—and strongest—margaritas in town. At the end of the street is a community center called EntreAmigos. It's reason enough to visit San Pancho, and largely contributes to the strong community feel that all visitors to San Pancho experience.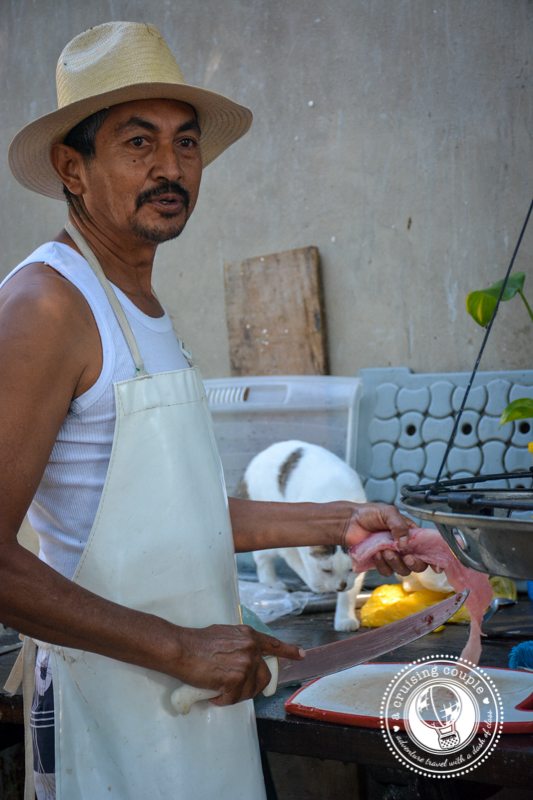 And though I say that I can reach anywhere in town from my front door in just ten minutes, really it takes much longer. That's because it's impossible to walk around San Pancho without seeing someone that you know. And because time is slower here, people make time to stop and talk without rushing off to their next destination.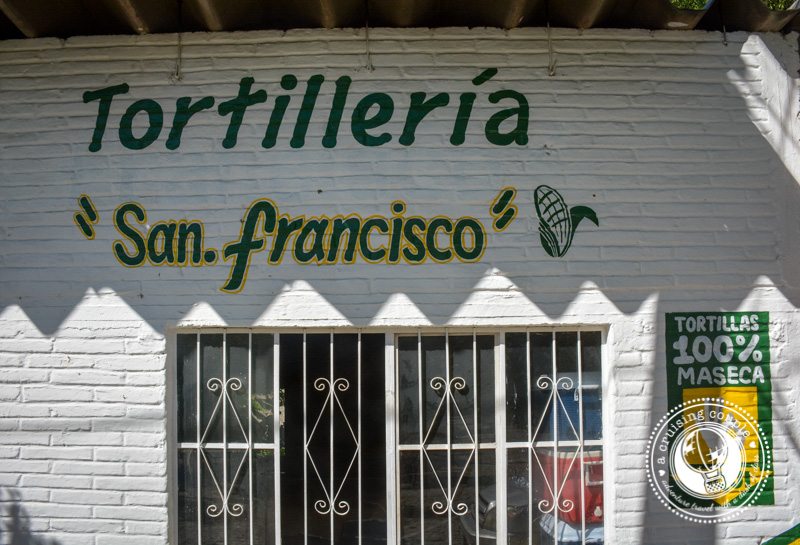 To say San Pancho is a special place is an understatement. I hesitate to write too much more about outside my front door as I'd like it to stay a hidden gem, a secret that only I and the few other people who stumble upon the town will discover.
You can also follow A Cruising Couple on YouTube